You are here because you are about for a trip to Cambodia and you want to know how to get a visa for Cambodia right? There are 2 very simple ways. I will take you through our step by step process and recommend the very best way to get a Cambodian visa for you and your family today.
Do you Need a Visa for Thailand?
Read This: Angkor Wat in 3 days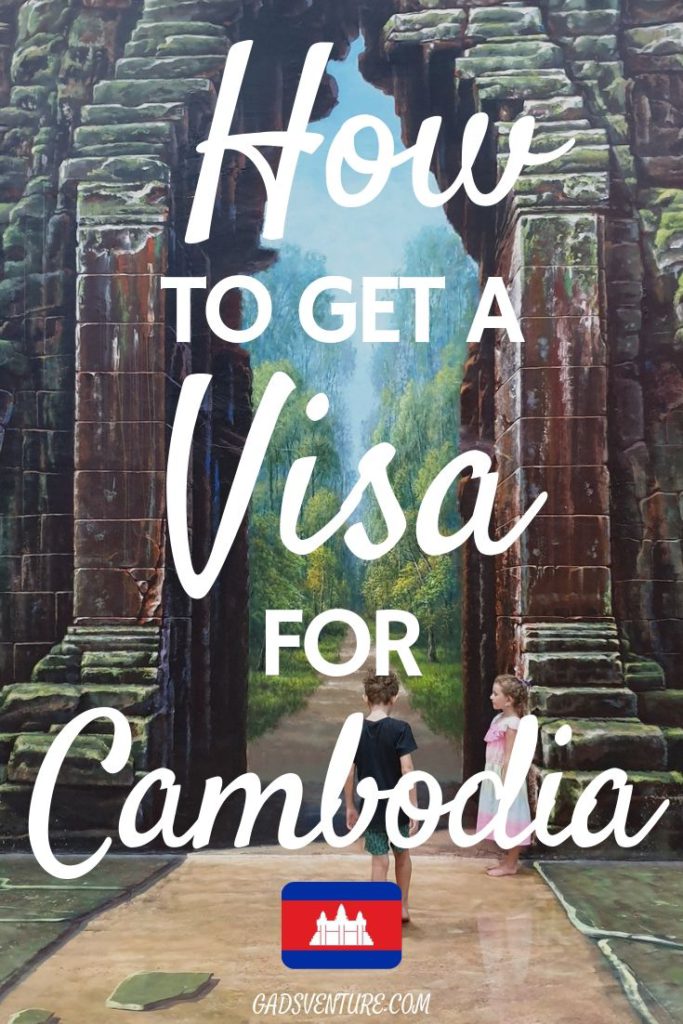 Who Needs a a Visa for Cambodia?
Basically, everyone. If you are from Australia, USA, Europe, New Zealand, and UK you need a visa and a valid passport to enter Cambodia.
The only exceptions to needing a visa are passport holders of Brunei, Indonesia, Laos, Malaysia, Myanmar, Philippines, Singapore, Thailand and Vietnam.
How to Get a Visa for Cambodia
You have 2 options of how to get a visa for Cambodia. They are:
Get a visa on arrival at an International airport or land border
Obtain a visa online before arrival
Option 1 – Visa on Arrival for Cambodia
What You Need for Visa on Arrival to Cambodia
In order to get your visa on arrival for Cambodia, you will need to have on you:
One passport photograph
Visa fee of $30USD in cash
Completed visa form (available on the plane, or at the airport)
Passport with at least 6 months validity

Where to Get a Passport Photo
It is better for you to bring the photo with you. In fact, I recommend travelling with a few passport photos from home. In Southeast Asia, I couldn't find anywhere to get our passport photos taken.
At Siem Reap International Airport, there were no photo booths, or opportunities to get a passport photo taken.
Blog Read: Visiting the Butterfly Park in Siem Reap
How Much Does a Cambodian Visa on Arrival Cost?
A Cambodian visa on arrival costs $30USD. You need to have this amount in US Dollars cash on you.
Where to Get US Dollars
There are ATMs in the arrivals hall at Siem Reap International Airport which dispense US Dollars. Or visit a money changer before arriving.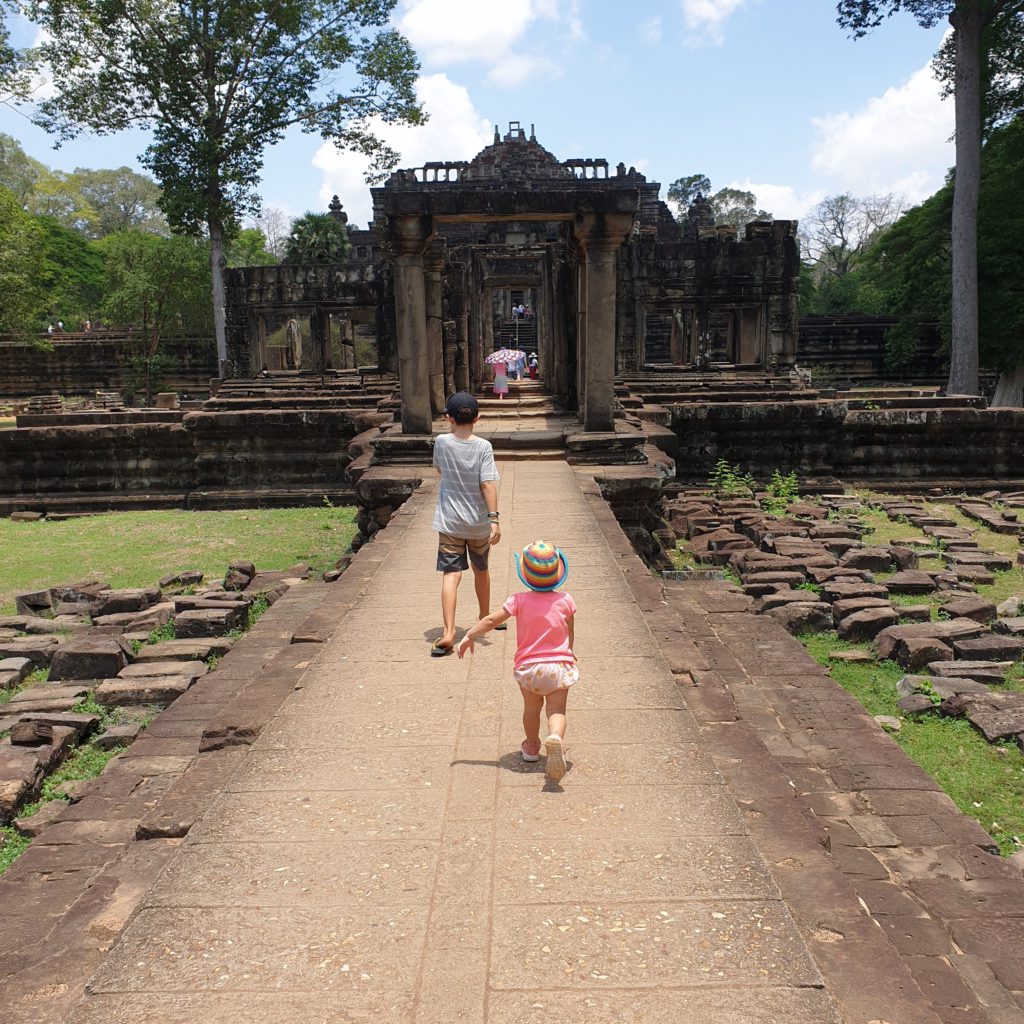 Option 2 – How to Apply for a Visa Online for Cambodia
Visit the official Cambodian Government website to apply online for a visa at least 3 days but no more than 2 months before you enter the country.
It is so simple. Make sure you only use the official website of the government or you will pay an extra agent fee.
Here is the link for the visa online application via the official government website: Note the .gov.kh which makes it official:
What do you Need to Get a Visa Online for Cambodia?
Credit card to pay visa fee plus processing fee $36USD
Complete online application
Upload .jpeg files of passport photo
Upload .jpeg files of passport front page
Printed out copy x 2 of the e-visa certificate to show at immigration control
Passport must have at least 6 months validity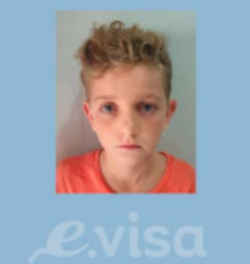 Passport Photos for Online Visa
We just took our own passport photos in our hotel room with a mobile phone to upload with our family's visa applications. It was so simple and you get free photos if you do it this way. You can drag and crop your photo on the website.
How Much Does a Cambodian Visa Online Cost?
The visa fee is $30USD and you pay an extra processing fee of $6USD.
Cambodian E-visa Certificate
You must have 2 copies of your e-visa certificate. The official word on the website is that it takes up to 3 days to approve your application and issue your e-visa certificate. For us, our e-visa certificates were in my email inbox by the end of the day.
Then we just got our hotel reception to print them out for us. That was such a free and easy way to do it!
You Might Be Interested in: Things to do in Siem Reap (Besides Temples)
How to Apply for Multiple Cambodian E-Visas
Click on 'Application' Menu
Complete the application for the first applicant
In the 'Review' section, scroll down and click on 'Additional Applicant'
Fill in application for next applicant
Repeat each step for each additional applicant
You are not able to submit more than 10 applicants at a time.
Read This Now: Visiting Siem Reap's Landmine Museum
Which is the Best Way to Get a Cambodian Visa?
Our experience of getting a Cambodian visa went like this:
We were in Thailand and could not find anywhere to get a passport photo for our family of 6. So we took passport photos of each of us up against a white-ish wall in our hotel. The quality was not amazing, but it was good enough. Then we took our pics of the information pages of our passports and uploaded them as well.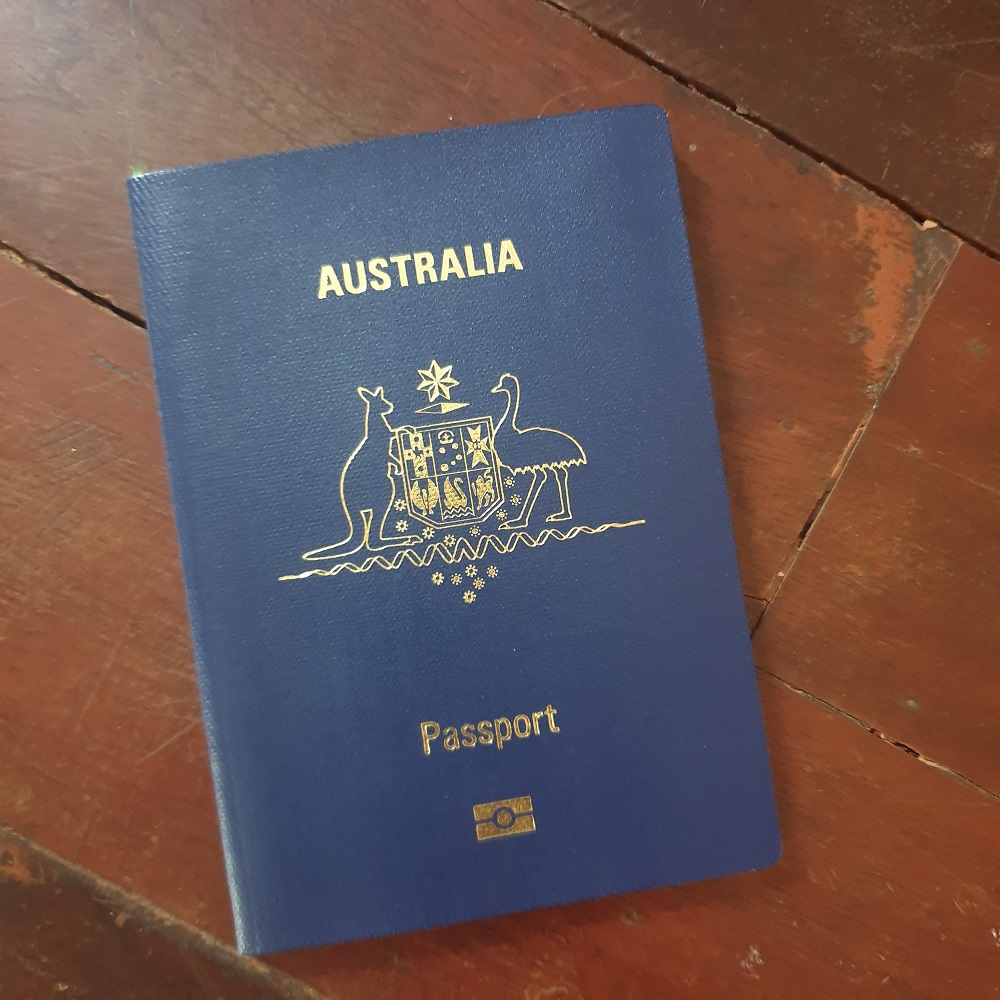 There was a glitch when I tried to do all 6 at once, so I ended up splitting the applications up into 2 groups of 3 of us and paying 2 separate transactions. This is despite the fact that you are supposedly able to complete up to 10 applications at once. It could possibly have been due to my sketchy internet connection.
When we got to the Siem Reap International Airport from Phuket, it was 7 am. Everybody else went to line up and get their visa on arrival. We were the only people off the plane that got to skip the massive cue for the visa on arrival and jump straight through passport control into the e-visa line.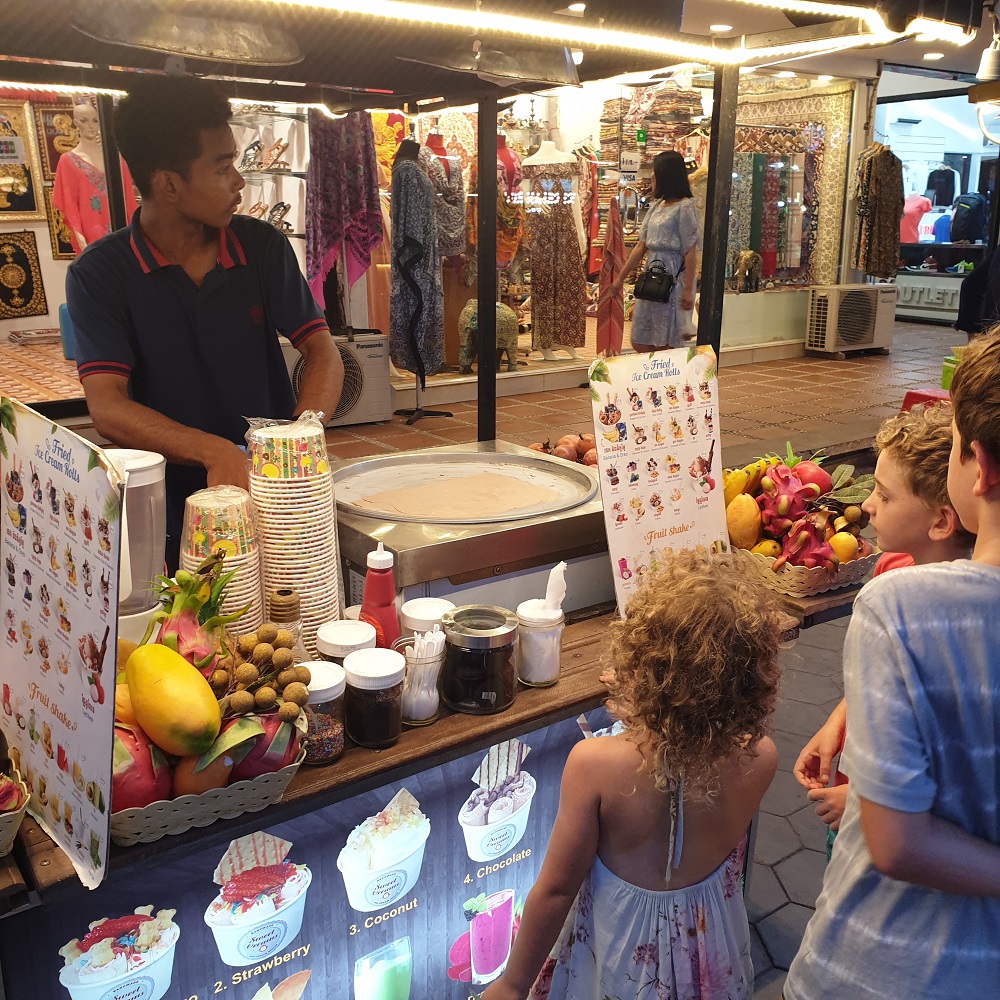 For this reason, with 4 young kids, with any kids, the e-visa for Cambodia is definitely the way to go. It was the quickest airport transition we have ever had!
The e-visa for Cambodia does cost an extra $6 per person, however, that is cheaper than the cost of 6 lots of passport photos (in Australia these cost $18AUD each).
Skipping the cue at the airport was the best thing.
Best Read: Visiting Angkor Wat Without Crowds
Where is Cambodian E-visa Valid?
Your Cambodian e-visa is only supported at the following air and land border points:
International Airports
Phnom Penh International Airport
Siem Reap International Airport
Preah Sihanouk International Airport
Land Borders
Thailand
Cham Yeam (Koh Kong)
Poi Pet (Banteay Meanchey)
Vietnam
Laos
Tropaeng Kreal Border Post (Stung Treng)
Read This: Cambodia with Kids
How Long does the Cambodian Visa Last For?
Your Cambodian visa on arrival or Cambodian e-visa lasts for 30 days from the date of entry.
It has 3 months validity from the date of issue.
Allow 3 days to process an e-visa.
Where to Stay in Siem Reap
Check out The Neth Socheata Hotel when in central Siem Reap. It is budget friendly, with comfortable air-conditioned rooms for only $31AUD per double including breakfast. We loved the big family room that slept 6, and it's perfect location down a quiet side street, but right in the thick of the action. This is the only hotel in the prettiest part of Siem Reap's Old French Quarter. We found it on Booking.com.
Find out the best places to stay in Siem Reap here. We have done all the legwork to find everything from budget to mid-range and luxury, for couples and families.
Booking Tours in Cambodia
When in Cambodia we use GetYourGuide to compare prices and book all of our tours. The peace of mind and ease of use with GetYourGuide is incomparable. Have a look at some of their most popular tours around Siem Reap here:
One of our favourite tours was to Tonle Sap Lake and Kompong Phluk Village. It was a great morning out.
Find out other fun things to do in Siem Reap below:
Where to Eat in Siem Reap
There are so many great Siem Reap restaurants! For all the details, read this: Best Eats in Siem Reap
We have also found the Best Cafes in Siem Reap for you too!
How to get a Cambodian Visa
If you are travelling to Cambodia, you will need a visa. Find out how to get one here.
When to Visit Cambodia
The peak season for Cambodia tourism occurs from October to March, when the weather is cool and dry. For all the details month by month, read this.
Currency Used in Cambodia
The US Dollar is the most popular currency used in Cambodia, but the Riel is also used. Find out how it all works in this post.
Guidebook for Cambodia
We love using the Cambodia Lonely Planet
How to Visit Angkor Wat
Find out all you need to know BEFORE you visit Angkor Wat here
Follow us on Instagram to check out how the rest of our Siem Reap travels unfold as we take our family of 6 around Southeast Asia.