If you are about to head off on a trip to Bali, the question of a Visa will hopefully have entered your thoughts. Bali Visa requirements depend on a few different variables such as your nationality, length of stay required and the purpose of your trip so stay tuned and you will find your answer below.
Bali is a part of Indonesia and Bali visa rules and regulations are always subject to change at short notice so for the latest up-to-date website with hard to decipher information, please refer to the Indonesian Embassy Website in your local country. We aim to keep our info cutting edge though and are always watching for updates ourselves, as Bali is our favourite place to travel with our family!
Find cheap flights to Bali
Note: Gadsventure.com will not be held responsible for errors in visa calculation and the official Indonesian Visa Website is here: www.imigrasi.go.id
Visa Waiver
If you are from Australia, UK, USA, or New Zealand for example, you DO NOT NEED A VISA for entry into Indonesia or, therefore, Bali and this will give you a fee-free stay for up to 30 days and a stamp in your passport.
Note: Your passport MUST have a minimum of 6 months validity past your return date, and you MUST also have a return ticket or proof of onward travel within the visa-free period.
For a no-visa tourist stay of up to 30 days which is non-extendable, find your country below to be eligible:
Albania
Guatemala
Philippines
Algeria
Guyana
Poland
Andorra
Haiti
Portugal
Angola
Honduras
Puerto Rico
Antigua and Barbuda
Hong Kong SAR
Qatar
Argentina
Hungary
Romania
Armenia
Iceland
Russia
Australia
India
Rwanda
Austria
Ireland
Samoa
Azerbaijan
Italy
San Marino
Bahamas
Jamaica
Sao Tome and Principe
Bahrain
Japan
Saudi Arabia
Bangladesh
Jordan
Senegal
Barbados
Kazakhstan
Serbia
Belarus
Kenya
Seychelles
Belgium
Kiribati
Singapore
Belize
Kuwait
Slovakia
Benin
Kyrgyzstan
Slovenia
Bhutan
Laos
Solomon Island
Bolivia
Latvia
South Africa
Bosnia and Herzegovina
Lebanon
South Korea
Botswana
Lesotho
Spain
Brazil
Liechtenstein
Sri Lanka
Brunei
Lithuania
St Kitts and Nevis
Bulgaria
Luxembourg
St Lucia
Burkina Faso
Macau SAR
St Vincent and Grenadines
Burundi
Macedonia
Suriname
Cambodia
Madagascar
Swaziland
Canada
Malawi
Sweden
Cape Verde
Malaysia
Switzerland
Chad
Maldives
Taiwan
Chile
Mali
Tajikistan
China
Malta
Tanzania
Commonwealth of Dominica
Marshall Islands
Thailand
Comoros
Mauritania
Timor-Leste
Costa Rica
Mauritius
Togo
Cote D'Ivoire
Mexico
Tonga
Croatia
Moldova
Trinidad & Tobago
Cuba
Monaco
Tunisia
Cyprus
Mongolia
Turkey
Czech Republic
Morocco
Turkmenistan
Denmark
Mozambique
Tuvalu
Dominican Republic
Myanmar
Uganda
Ecuador
Namibia
Ukraine
Egypt
Nauru
United Arab Emirates (UAE)
El Salvador
Nepal
United Kingdom (UK)
Estonia
Netherlands
Uruguay
Fiji
New Zealand
United States (US)
Finland
Nicaragua
Uzbekistan
France
Norway
Vanuatu
Gabon
Oman
Vatican City
Gambia
Palau
Venezuela
Georgia
Palestine
Vietnam
Germany
Panama
Zambia
Ghana
Papua New Guinea
Zimbabwe
Greece
Paraguay
Grenada
Peru
If your country of origin is not on this list, then you will have to apply for an Indonesian visa at your local consulate BEFORE arriving in Bali.
What About Longer Stays?
There is an option for those wanting to stay in Bali longer, and that is to go to the 'Visa on Arrival' counter in the immigration hall upon arriving in Denpasar. You then opt to pay $35USD for a visa which is extendable once for another 30 days, and you will need to initiate the extension process fairly soon after arrival.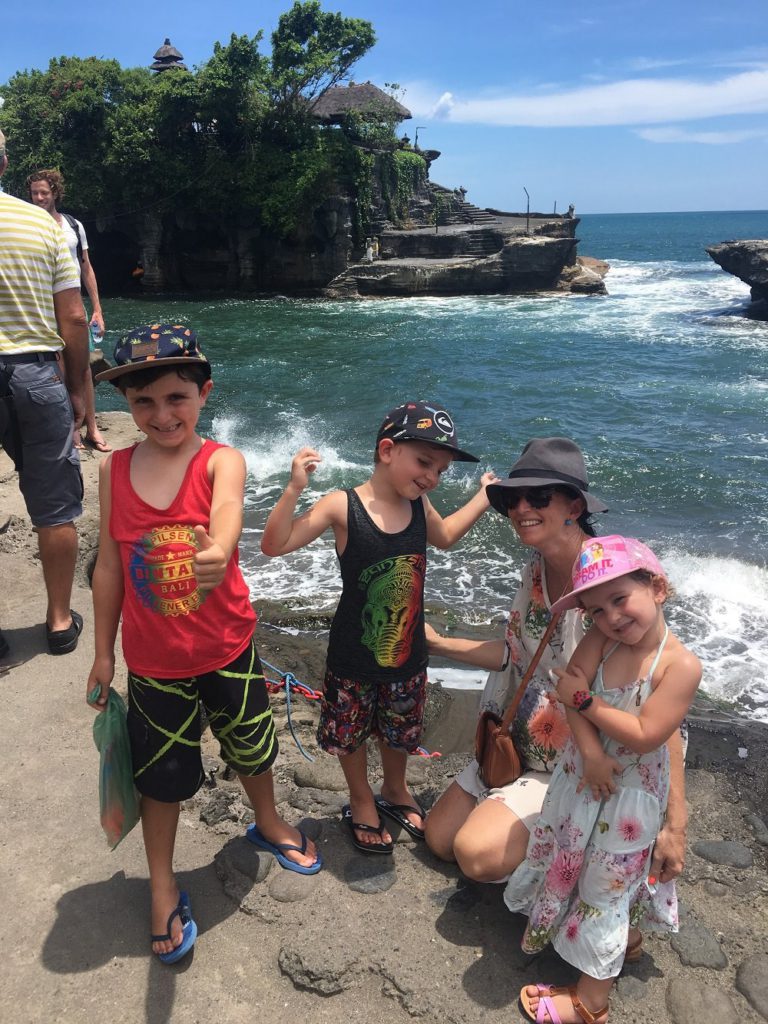 The following countries ONLY are eligible for the extendable Bali Visa on Arrival:
Algeria
India
Russia
Argentina
Ireland
Saudi Arabia
Australia
Italy
Slovakia
Austria
Japan
Slovenia
Bahrain
Kuwait
South Africa
Belgium
Latvia
South Korea
Brazil
Liechtenstein
Spain
Bulgaria
Lithuania
Suriname
Canada
Luxembourg
Sweden
Cyprus
Maldives
Switzerland
Czech
Malta
Taiwan
Denmark
Mexico
Timor Leste
Egypt
Netherlands
Tunisia
Emirates (UAE)
New Zealand
Turkey
Estonia
Norway
United Kingdom
Fiji
Oman
United States
Finland
Panama
France
P.R China
Germany
Poland
Greece
Portugal
Hungary
Qatar
Iceland
Romania
The problem I have with this type of visa, or any extendable visa in South East Asia actually is that you are not allowed into the country without a valid return or onward ticket within your visa period. So your onward ticket either needs to be the cheapest flight possible (usually Denpasar to Singapore) or be one with free or low-cost change fees (Singapore airlines has free ticket date changes).
When travelling with a family of 6, we decided that this would not be cost effective to do so we ended up only staying for under 30 days under the Bali Visa Waiver program (from Australia).
Social/Cultural Visa
A Social Cultural Visa for Indonesia can be useful for longer stays, if you want to expose your children to schooling for example or indulge in some longterm meditation or something like this.
It is valid for 60 days initially, and then extendable 3 more times for 30 days at a time, giving you a total of 5 months in Bali! How good does that sound!h
For info on finding the best villa for your stay in Bali, read this:
Kid Friendly Accommodation in Bali
You need to apply for this from your local Indonesian Consulate BEFORE you leave, and it costs around $60USD for the visa fee, $75USD extra per person to get the necessary 'Sponsor Letter' from an agency or Indonesian citizen, and then around $35 per visa per extension, plus any agency fees.
This visa is only valid for single-entry and you need to have at least 6-months validity on your passport.
I am sure this visa type would be great for the right person, but for us with a big family, it just wasn't worth the hassle or the price! We are better off flying to Thailand, staying there for a week and then flying back to Bali for around the same price!
What Happens if you Overstay your Bali Visa?
If you overstay your Bali Visa for even as little as a few hours, the fine is around 300,000IDR per day per person. Remember that your 30-day visa is only valid for 30 days! And the day you arrive and the day you leave are both counted! I always book my onward ticket on day 28 to avoid fees, fines and confusion!
Generally, overstaying your Bali Visa for under 60 days gets you a nice fat fine, whereas longer than 60-days can see you banned and blacklisted! To avoid hassle, speculation and getting in any kind of trouble in a foreign country, I fully recommend you adhere to the rules and don't overstay your visa. There are plenty of easier options listed above if you want a longer stay!
See you in Bali!
So there you have a breakdown of the three most common Bali Visas. I hope you have found your perfect Bali Visa type here and are on your way to a hassle free stay in the most beautiful piece of paradise that is Bali.
I am taking my family for a month under a visa waiver in only a few weeks time! Maybe we will see you there!