Welcome, we are the Gadsventure family!
Our family of 6 are travelling the world because we want to spend more time with each other and show the kids our amazing big planet earth.
We want to inspire others to break free from societies pressures and enjoy life more. Travel is a great way to do this and we will show you how.
If We Can Do It, You Can Too!
It is entirely possible to shed your belongings, save your money, book flights and travel without a care in the world. If we can do it, then so can you!
Our kids are at a great adaptable age with amazing imaginations and an ability to have fun with few resources. youngest has just turned 2 on the road, and the others are aged 5, 7 and 9. Travelling with a 2-year-old is not always easy, but we make it work.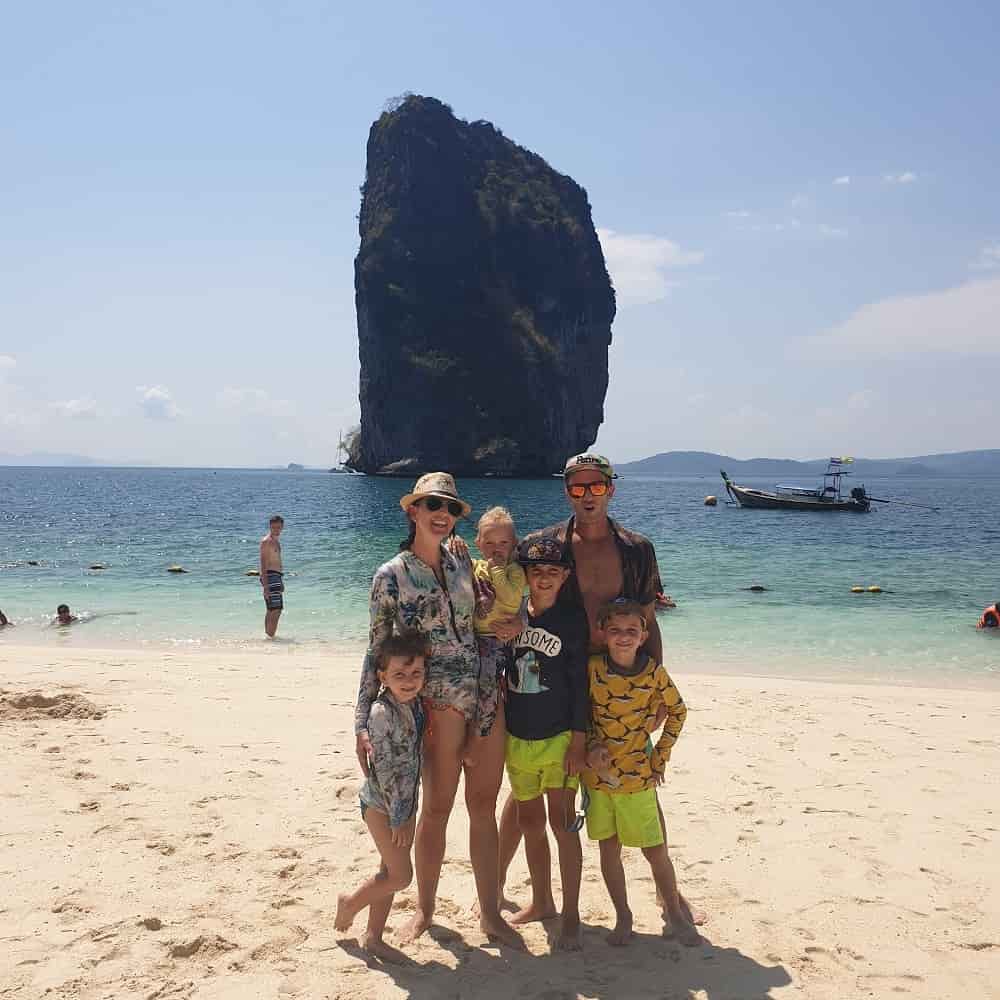 Our Family Gap Year
We are currently living the dream in Southeast Asia, it has been 3 months so far and it's been going great. Where we have travelled with the family so far:
Next destinations include:
Vietnam
Sri Lanka
Philippines
UK
Follow us on Facebook and Instagram to keep up to date with our travels and see where this inspiring journey takes us!
The Gadsby Story
Read us to discover what led us to our massive decision to sell everything and travel.
We thought we had a good life, it was nice and easy, but we had too many money dramas.
We lived in a gorgeous 4 bedroom house with a huge backyard that we had built 7 years prior in a quiet suburban cul-de-sac. We had a 7 seater car and a caravan for weekends away. We had a nice circle of friends.
Life was actually really good.
But, we had some issues which prevented us from being really content. Brian was working away for 5 days at a time for a start. And Mum was at home with the kids, while working part-time as well, just to make ends meet.
The region we lived in is a coal mining area. The problem was that we had bought our house and a second house in what is known as a mining BOOM. In a mining boom in a mining town, there is so much excitement!
There are so many people with lots of money to spend and it takes you a month just to get an appointment to get your hair done!
The rents go through the roof because the influx of mine workers need somewhere to live, and the company will often pay their rent which gets to be downright exorbitant.
We built the first house for somewhere to live, but then we thought we should capitalize on the ridiculous rents and build another house, a rental.
We started out renting it for a ridiculous amount. Life was great! The excitement was still there, but then the cracks were beginning to show after the first year.
In the hunt for investment opportunities, the local council was approving too many new builds, and the housing supply began to edge closer to the levels of demands, meaning the rent prices were going down.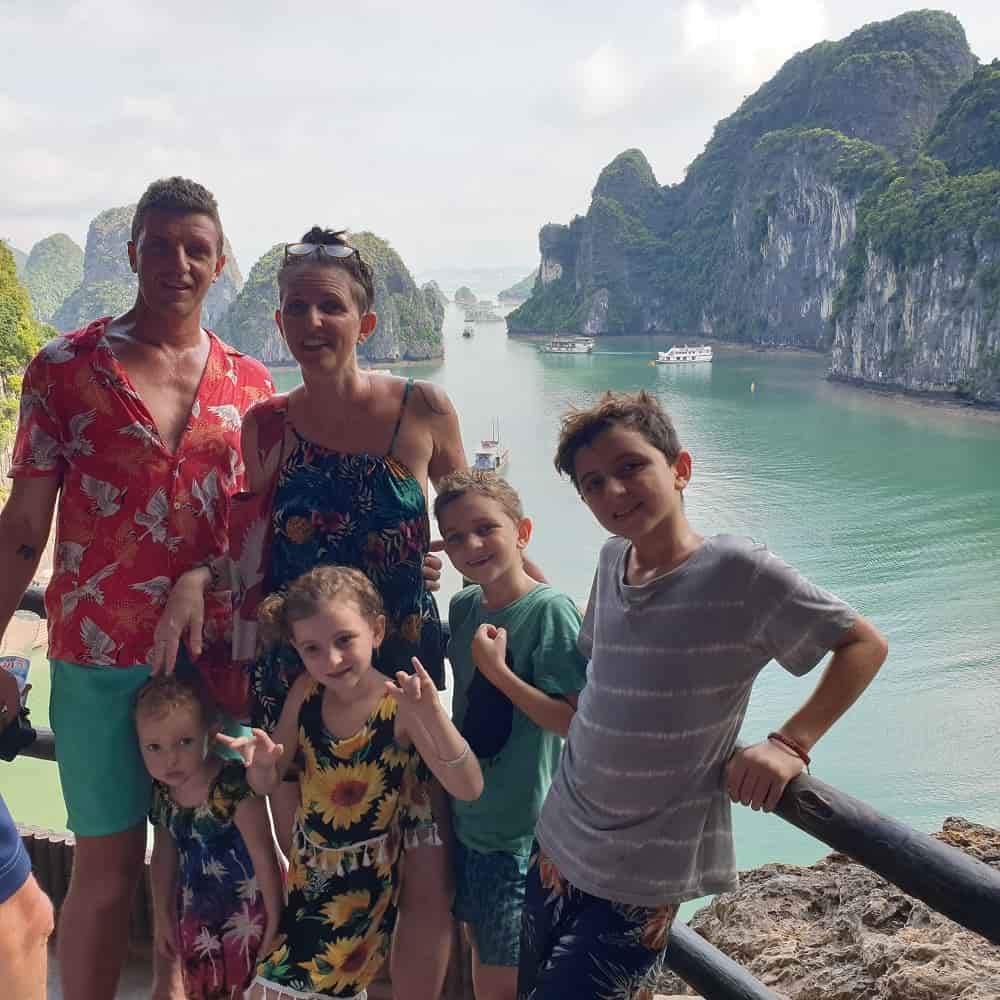 We Travelled Around Australia
Brian's contract finished at the same time as we were having a third baby. We had a caravan sitting there, and we were eligible for 24 weeks of paid maternity leave so we thought it would be a great time to leave town for a year and do an epic trip around Australia with a newborn, a 2-year old and a 4-year old in tow.
Find out more here about Australia Travel!
Here are just a few of our favourite posts,
What an amazing trip

!

While we were gone, however, we used up a lot of our savings and the rents dropped even further.

The town we returned to was a shadow of its former self. The price of rent had halved, but our loan payments had not.

There were thousands of empty houses as mines tightened their belts and thousands of workers were laid off. We had to sell the investment property and cut our losses making a massive 6 figure loss in the process. Then we had another baby and lost my income.

So here we are. We couldn't declare bankruptcy because the travel restrictions are more than we can handle.

We could have stayed here and kept treading water, that was a real option. After getting rid of our investments and with our better than average weekly income, we could have just kept doing what we were doing, with our incomings basically matching our outgoings, and not getting anywhere.
But That's Not Who We Are
What scares you more? Doing the same thing year in, year out until your kids graduate high school and you can finally downsize, retire, and then eventually do what you want to do?
Hope for the best that your health stays good for the plan. That is scary. I (Kris) the mum, am a palliative care nurse so I see all too often the failings of people's health preventing them from doing the big trip they have been planning and saving their whole lives for.
So we have decided to do it now.
This is the trip that makes us. Instead of working away, and being stressed out about school lunches and bored on the weekends waiting to be old and decrepit and retire, we are ditching the normal and being extraordinary.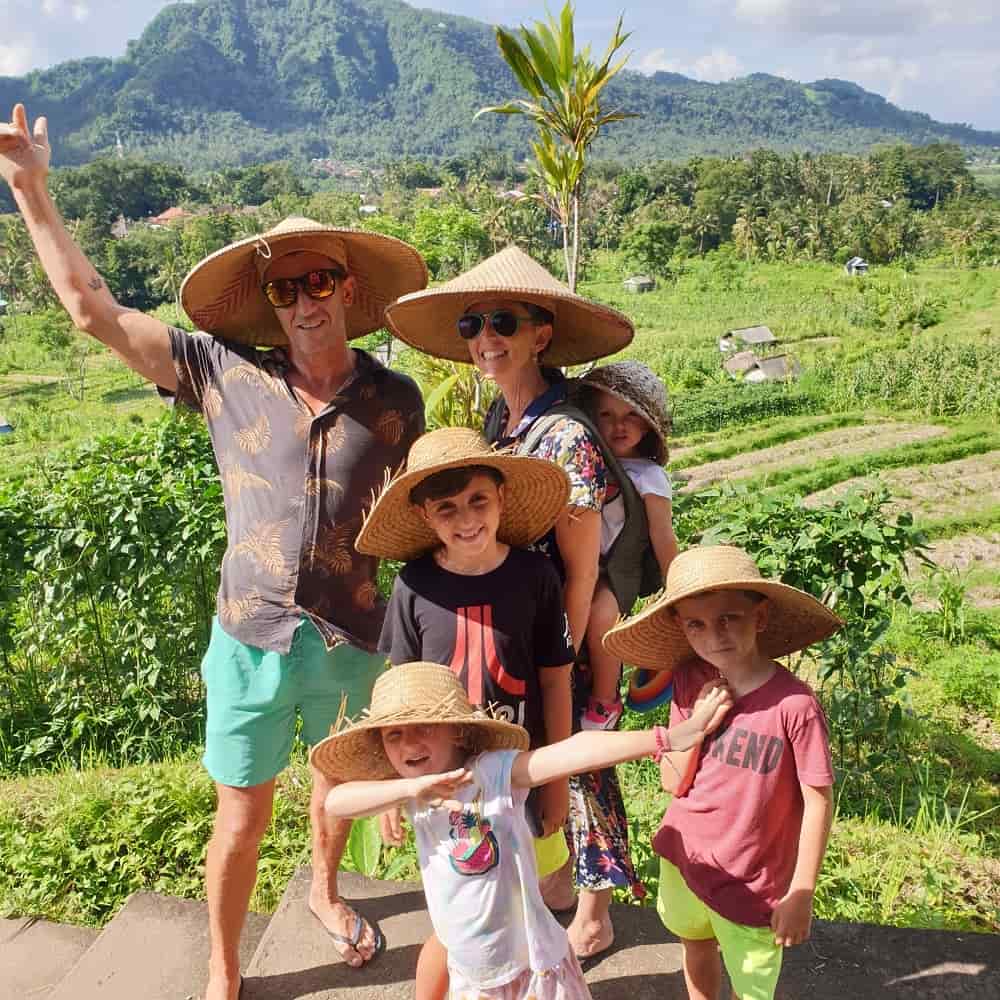 What Happens Next?
Stay tuned for where we go! The plan is to stretch our dollars as far as they go without sacrificing fun.
We will take you on our journey and hopefully inspire others to see that travel does not have to stop when you have kids. The kids are going to get the most amazing education in the world. And we get to spend every single day together.
If you feel like getting in touch, drop us an email kris@gadsventure.com or send us a message on our socials.  We would love to hear from you! Ask us anything!
Happy travels!
Kris and Brian and Co