The planet we live in is a fragile beast, this is why it is very important to live an eco lifestyle.
Let's help our planet by re-using products, buying more second-hand products, chosing to stop using single use products, purchasing items made from recycled plastics and not getting caught up in materialism.
Many of today's "disposable" items are made from plastics that can stay in landfills for 1,000's of years.
These plastics are are derived from oil and gas that take millions of years to replenish and release harmful toxins into the environment.
The refining and processing of oil and gas creates harmful air, water, and land pollution.
What is the solution?
Environmentally sustainable products that are manufactured responsibly and ethically.
We love buying and working with eco-friendly companies that are trying to make a difference in the world and protecting our planet for generations to come.
Join us!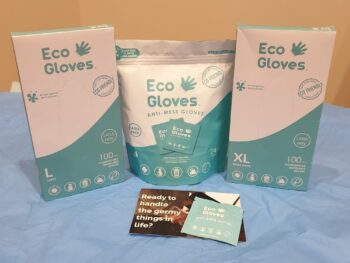 Stay ultra-safe this year with the best Eco-Friendly Disposable Gloves! The focus on our hygiene…