Santa is bringing us a whole pile of Tesalate Towels for Christmas.
That is the bottom line here.  Read on to discover why I am so in love with these astonishing towels.  They are proudly Australian designed which is a big plus for us, being from a small local startup that has seen a need and filled it, much to the delight of Aussie and international beach-goers everywhere! 
---
---
The way the sand falls off these towels is nothing short of amazing.  With young kids, a trip to the beach usually means bringing half the beach home with us in the car.  But this is no longer the case.  You hardly even have to shake these babies off and the sand just falls away, wet or dry.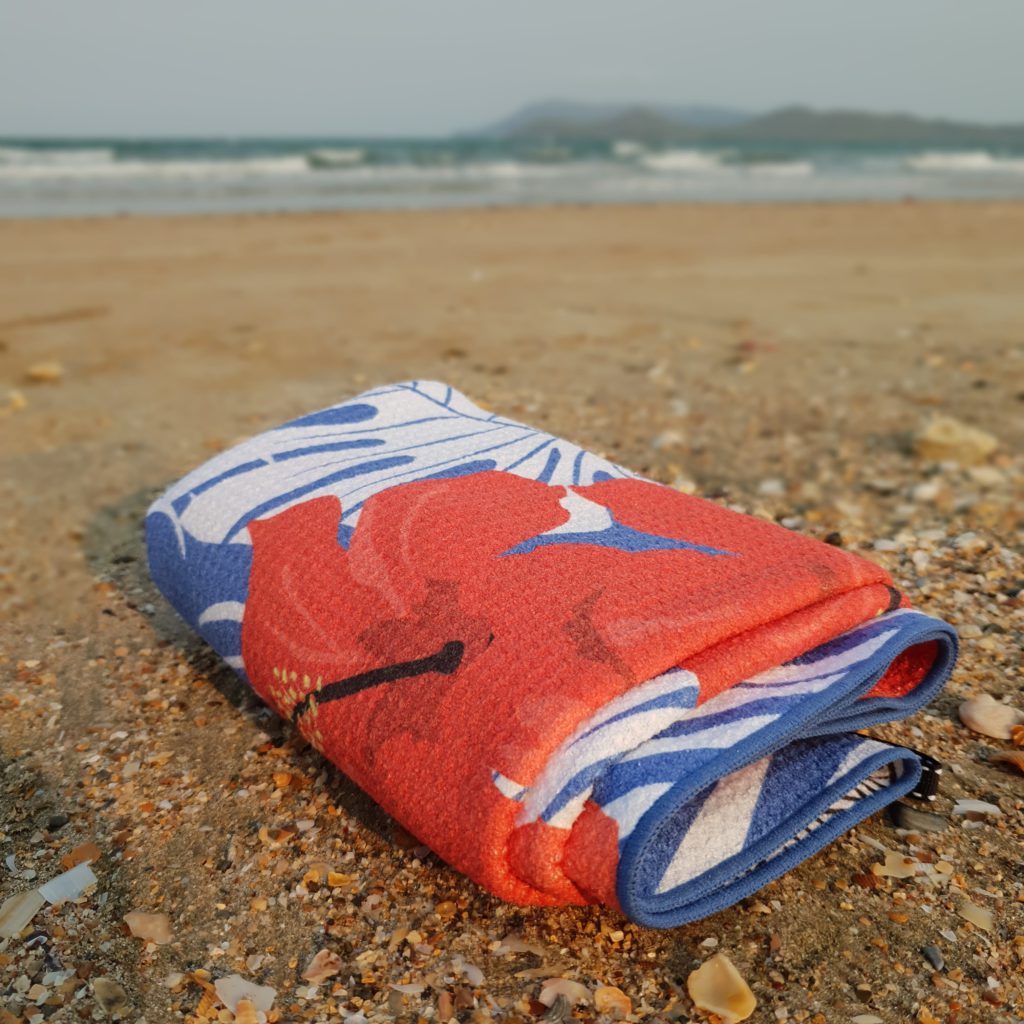 What Is Tesalate?

Tesalate is a Sydney based company created by two friends who had a brilliant idea. To create a sand-free beach towel that is absorbent and completely sand-free.
What Are Tesalate Towels Made Of?
Tesalate towels are made from this innovative AbsorbLite microfibre fabric which is engineered out of polyester and polyamide.  Standard beach towels are usually made of cotton which has been woven into an absorbent looped terrycloth.  This provides comfort and absorbency sure, but a regular towel gets super heavy when it's been used.  The ability of cotton terry fabric to hold water is the very reason we use this for beach towels however this also means that they take ages to dry. 
Another drawback is the way 'normal' towels hold the sand thanks to the loopy side pressed down onto the beach.  Add a wet butt to this, and you have a wet, heavy, sticky and sandy towel to take home no matter how hard you shake it off.  
Microfiber is superior to cotton mainly due to its massive capacity for absorbency, the actual structure of microfibre filament giving it a larger absorptive surface area.  Tesalate towels can hold 1000mls of water without being drippy.  We tested this and it is real!  There's a lot of cutting edge technology going on here! 
Do Tesalate Towels Work?
Of course, they do! Once you discover the amazing benefits of these towels, you will not be going back to regular boring towels.
They are lighter, dry much quicker and sand doesn't stick to them at all. This stops annoying sand getting into your car, house or all over your body.
Just Grab one here now and join the sand free revolution!
How Do You Wash Tesalate Towels?
Easy! They are very durable and can take a pounding but the easiest way to care for your brightly coloured sand free towel is to:
Cold Machine Wash
Hang Out On The Line To Dry
Or If You Have Limited Time Tumble Dry On Low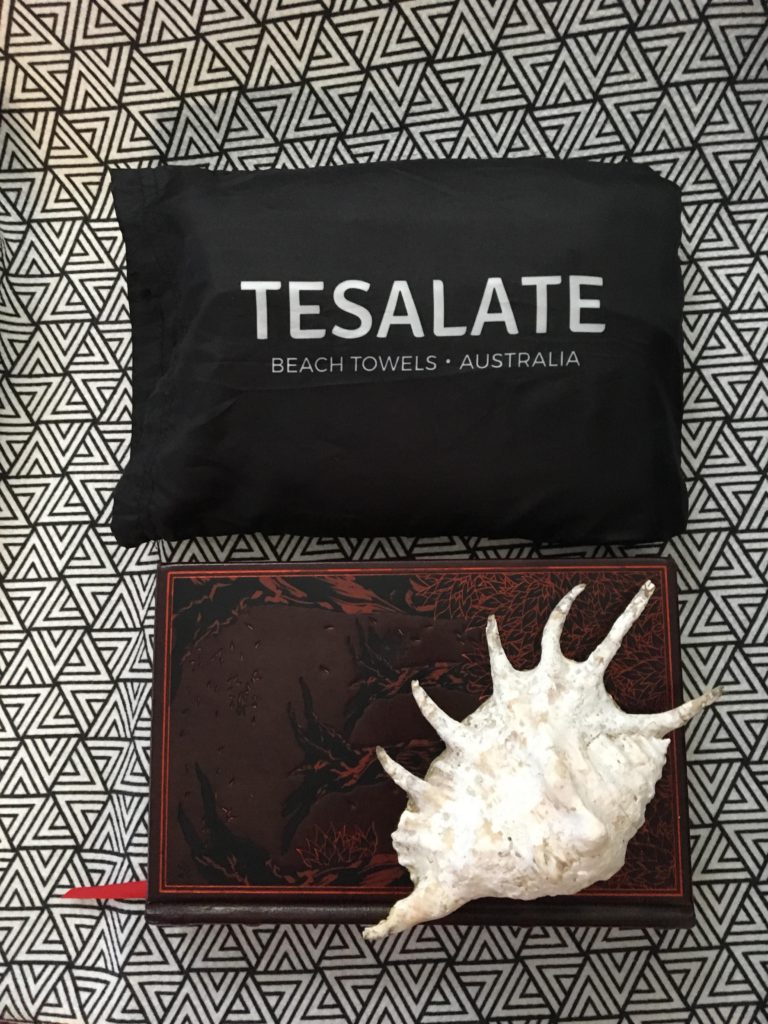 The waffle weave of the Tesalate Towel gives it a nice comfy feel, making it a pleasure to wrap yourself up in while making it impossible for sand to stick to, all while being able to fold up into the size of a novel!  And to make matters even better, the towels come in their own handy drawstring carry bag which I absolutely love!  
The Tesalate Look
Tesalate have done something even more impressive with their towels, not only do they feel soft, absorb a litre of water, repel sand, dry quickly and fold up small, they also have insatiably good looks and are literal head turners at the beach or poolside. 
My friend and I recently tested these out at a resort swimming pool and found that everybody was checking us out (more than usual haha) thanks to the bright gorgeous prints we were laying on.  Everybody wanted to know where we got these epic towels from!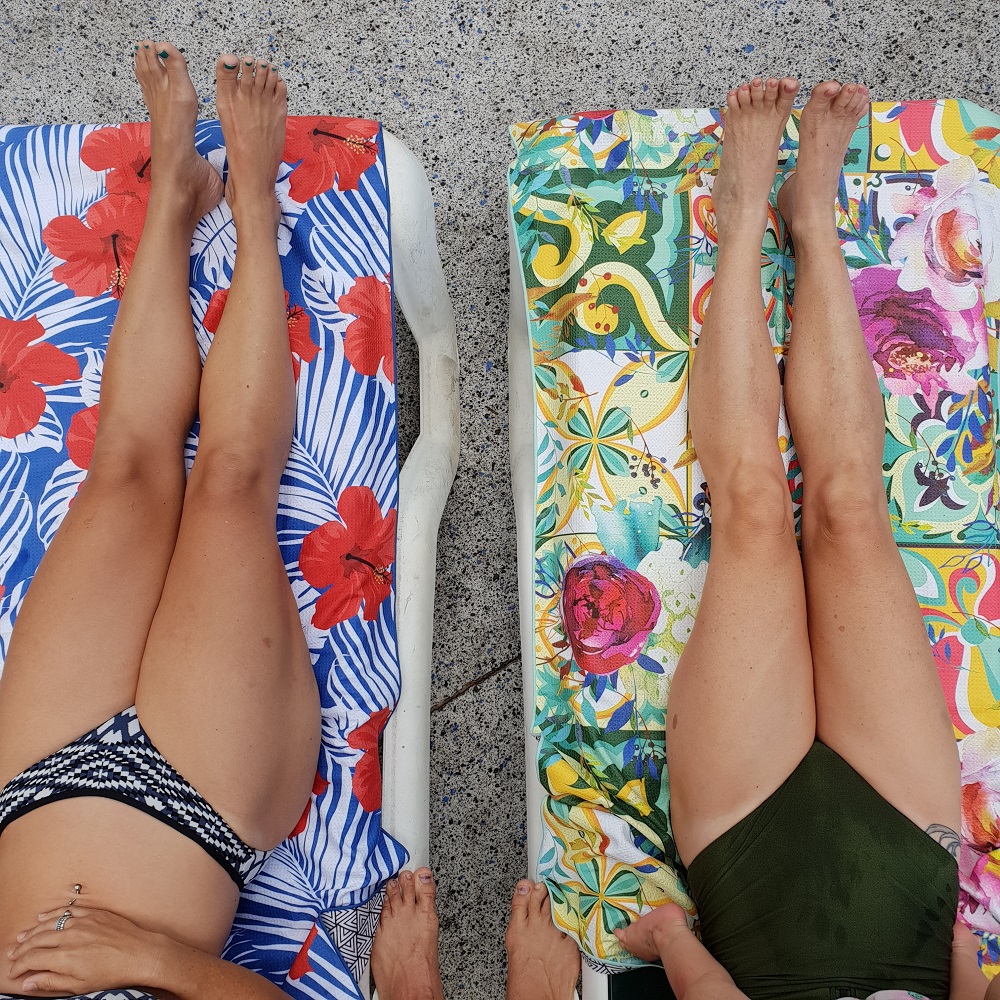 There are right now 38 stunning vibrant designs to choose from which means you can keep everybody in your family happy and match unique personalities with their own very special towels. 
Designs are constantly being updated so check website for current models.
My favourites are the To Tuscany and Malibu (they are the ones we have), but I luuurve Heartbeats, Between Two Palms and Leaf me Alone as well.  I think my kids will be getting an extra present from Santa this year!
Who wouldn't want to be seen on such a stunningly beautiful and technologically advanced beach towel!  It is not every day you get to lay on a beautiful engineering wonder.
Hot New Tesalate Gym Towels!
Out now on the Tesalate website are the Tesalate Gym towel range.
We just received our first pair for our workout sessions at the gym and yoga!
They are awesome to say the least. So small and compact they practically roll up and fit into your pocket.
So many funky designs to choose from and they still use the advanced sand free, ultra absorbant material that has made Tesalate so popular.
>>Checkout the new range of gym towels here!<<
Tesalate Uses and Care
I have been using my towels poolside, on the beach, camping riverside, at the gym, and at a yoga class too.  They are easy to wash on a cold cycle and the print has so far not faded.  Because there are no cotton loops to speak of, there are no pulled threads which so often happens to 'normal' towels.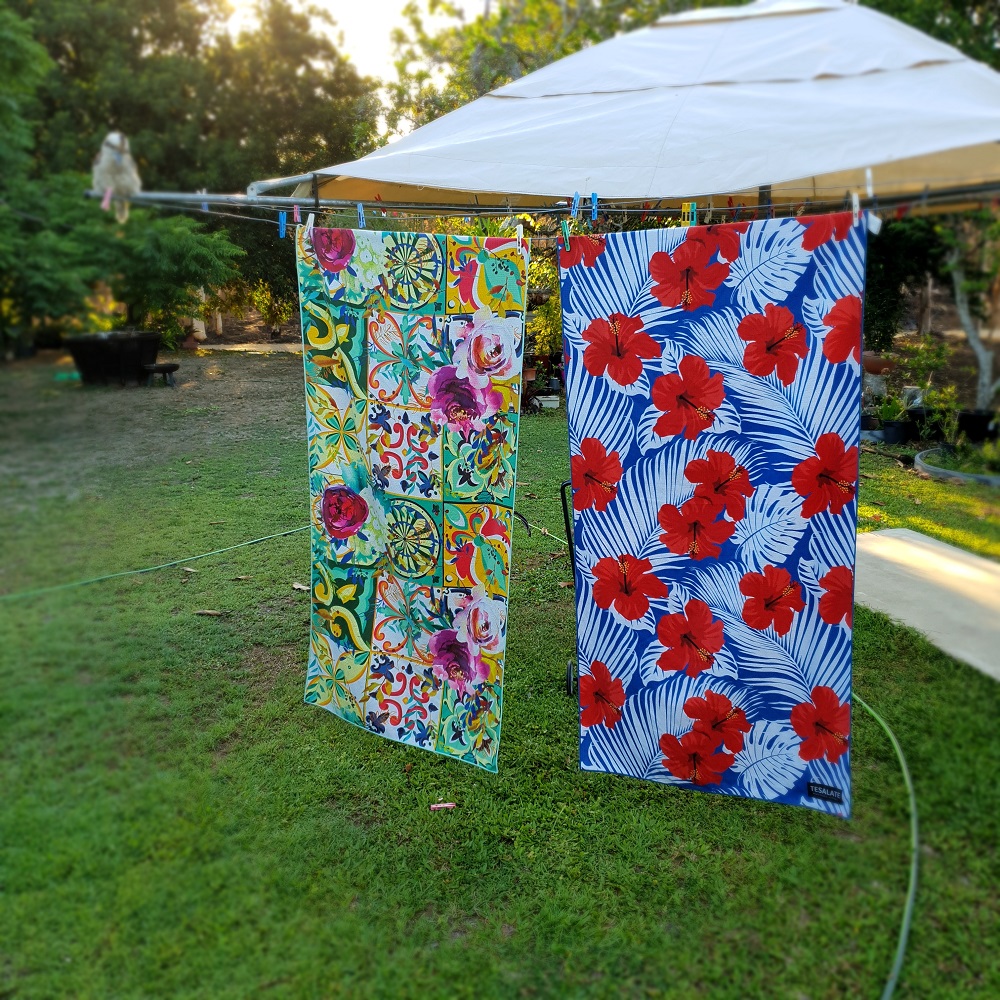 They dry so quickly too which has always been an issue for us, especially because we do so much camping.  We will be able to confidently take these towels overseas with us next year as they are lightweight and pack up so small into a neat little package, but they fold out to a generous sized 160 cm x 80 cm (63 x 31 inches) equal to a full-sized beach towel. 
How Much Do Tesalate Towels Weigh?
These towels weigh around 500grams which makes them great for travel, taking to the Gym or just for use around the home. You don't even notice that they are in your bag.
Subscribe To Our Mailing List!
If you make sure you are subscribed to our mailing list, then you will be among the first to read our re-review on Tesalate Towels.  Durability is one of their core standards so we are very interested to discover how well they stand up to a few months of travel with a family like ours!  Stay tuned to find out.  
How Much Are Tesalate Towels?
Never in my wildest dreams would I buy a beach towel for $79.  Not usually anyway.  But this towel is simply worth it.  It is gorgeous, practical, stylish and functional and totally ticks all my boxes.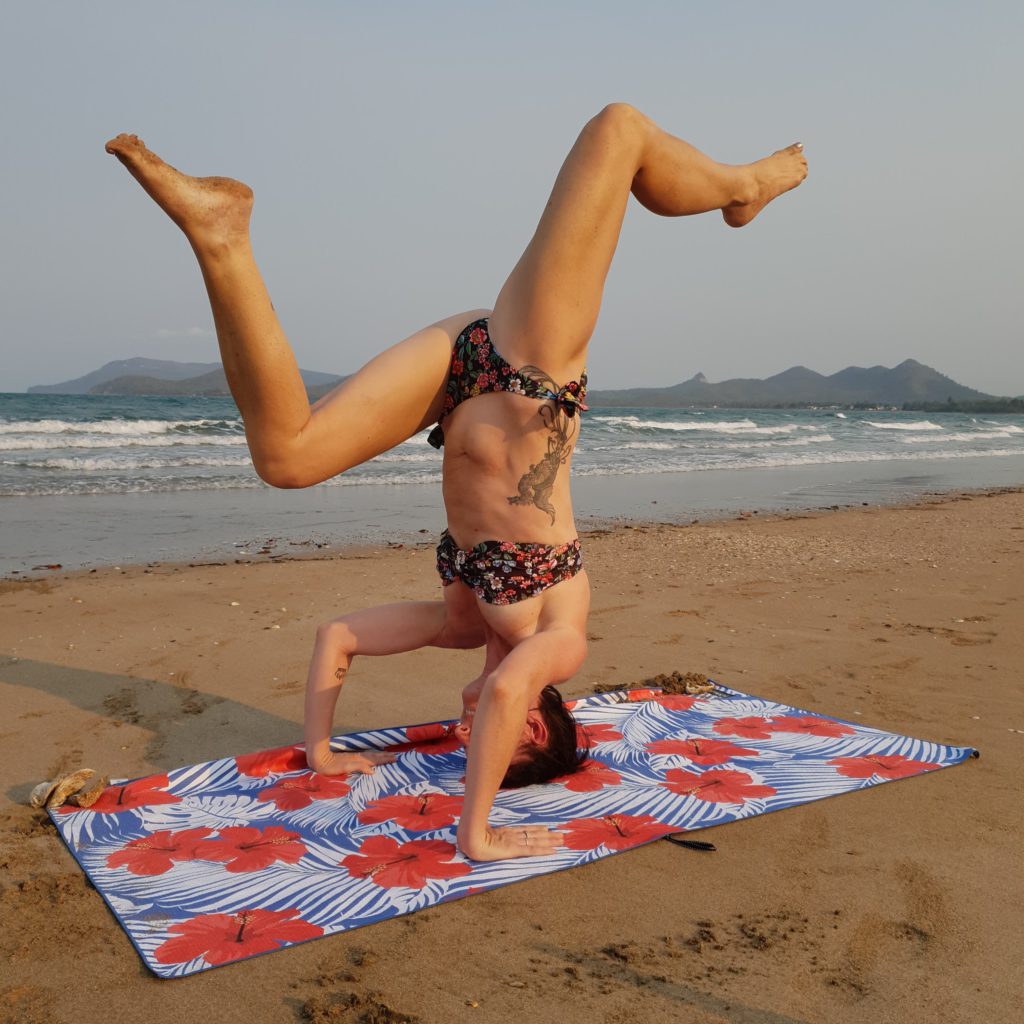 Tesalate Towels are durable and easy to care for while doing the job they are supposed to do.  You won't regret the investment.  There are other towels out there sure, but none come close to the superior quality feel of these.  
Go On, Get One!
If you go and check out the Tesalate website, you can get an extra 10% off just by signing up for their newsletter.  This brings the price down to a bargain of $71.10 and they offer FREE postage too.  The postage is super fast!
Towels for two
Tesalate has just now, just today released their new range of Towels for Two.  These are the same great towels but in an extra-large double beach blanket size.  Double the fun, double the comfort, for only $139.
The Thrill of Using These Towels is Real! 

There are over 30K satisfied reviews on their website from customers all around the world almost all giving an overwhelming 5 stars, mine is there among them too somewhere. 
I only wish I had have thought of it first.
Other Towel Reviews You May Like To Read:
This post is not sponsored however I did receive a sample to review.  For more info please see our Affiliate Disclosure.