Are you looking for safe, friendly and attractive reusable cutlery and crockery for the most important person in your life, your baby? The solution Is the Herobility Eco-friendly baby feeding set from The Stork Nest.
---
Herobility Eco Sippy Cup
This smooth and attractive ergonomically styled sippy cup will please even the most discerning baby. Suitable for ages from 6 months to 2 years, and above, the cup features 2 handles.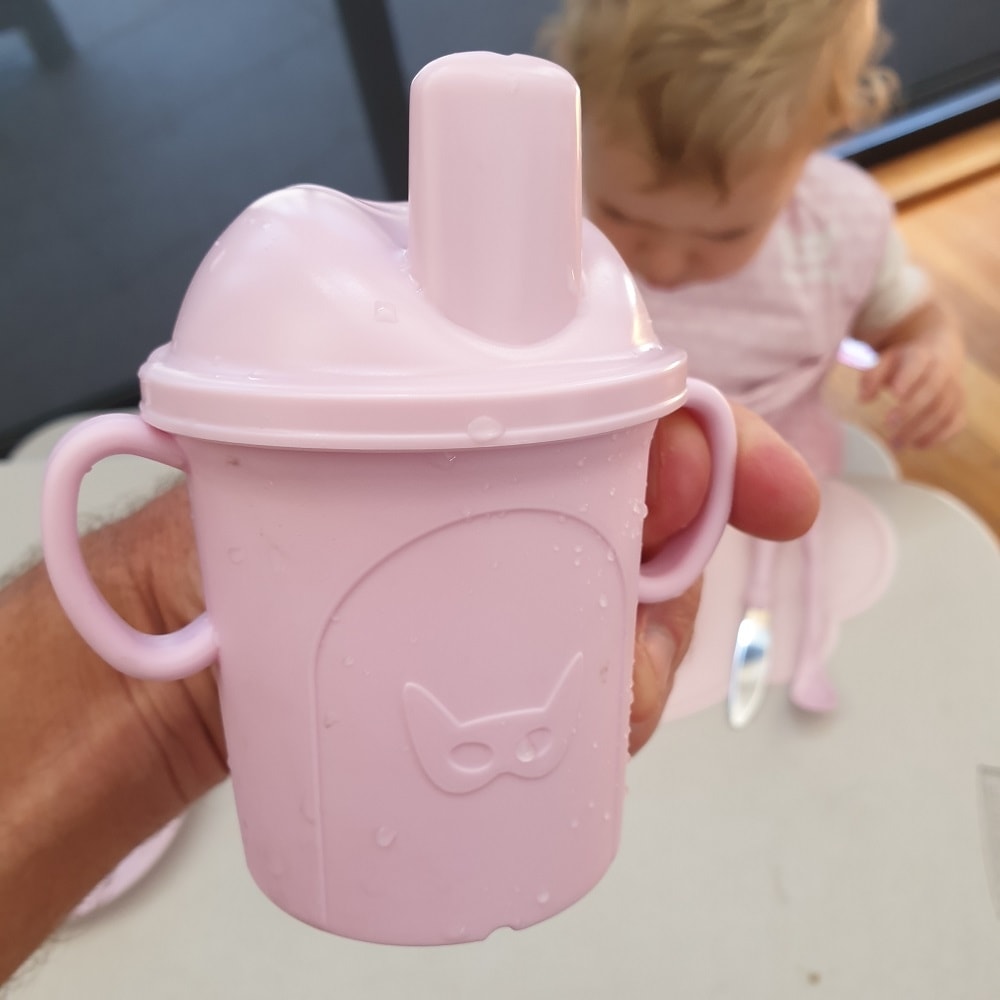 The sip is managed by a gentle suck on the cup which easily withdraws liquid from the ample 210 mL cup. You can quickly convert the cup 3 ways. Use it as a straw cup, remove the straw and make it a standard tip-up sippy-cup, or remove the lid altogether.
I have bought cups that baby gets frustrated with when they just can't get any drink out! But the Herobility Sippy Cup makes it easy. As baby gets a bit older, we removed the lid and use it as a comfortable 2 handled cup, a natural progression towards a big-girl cup! Her little hands fit the wee handles just perfectly!
The cup comes in 3 pastel colours – blue, pink and grey and is a perfect addition to your dining table. They even offer an eco-bottle with anti-colic teats for the younger ages before transitioning to a sippy cup.
The eco-friendly baby products made by Herobility are all made from natural cornstarch which is earth-friendly, and dishwasher safe. (Just not suitable for temperatures over 90 degrees Celcius).
Material: cornstarch
Dishwasher safe: Yes!
Size: 210 mL
Action: Convertable 3-way sippy cup
Cost: $16.95
Where to Buy: Online at The Stork Nest
Herobility Eco-Feeding Baby Starter Set
This pack has everything you need to start feeding your baby. From around 6 months of age, babies need to start on solid foods. Usually, purees are the first port of call with babies very interested in exploring different colours, textures and tastes of new foods. This set would make a perfect gift for first-time Mums. Get it here.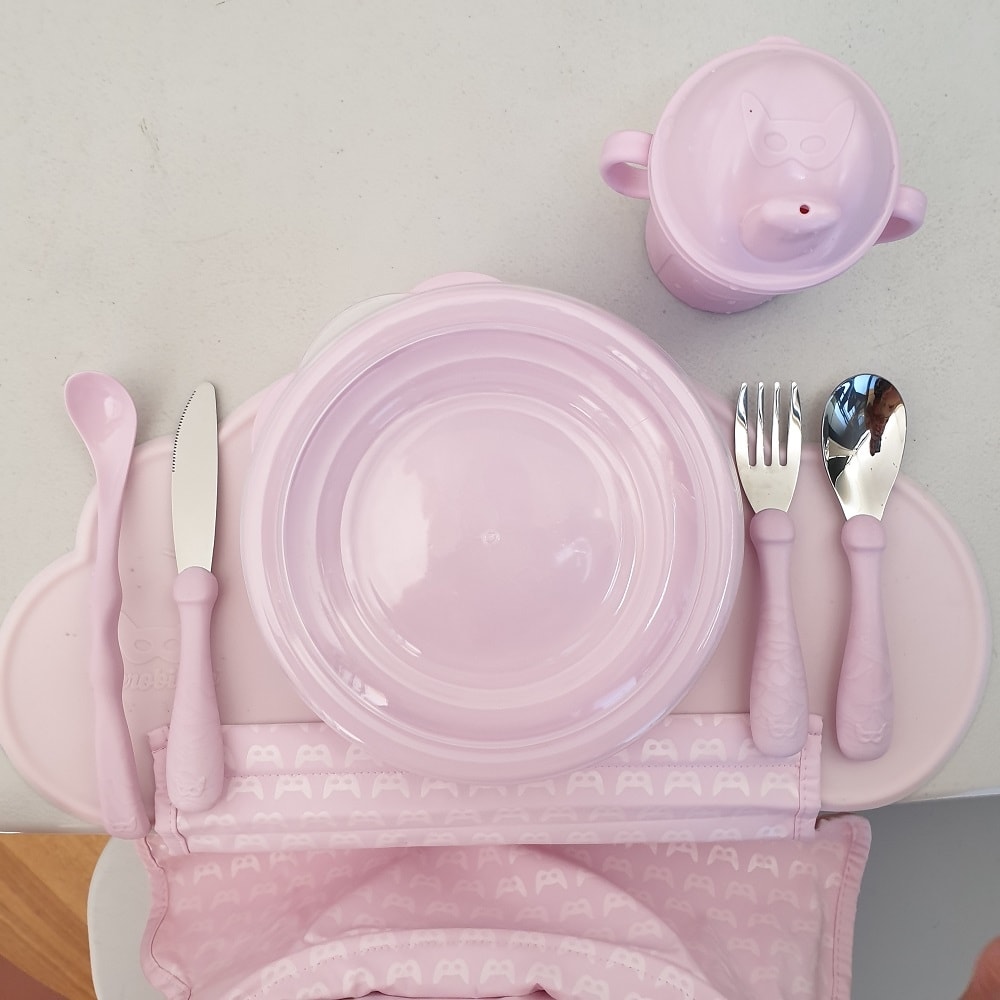 Making the most of this special bonding time with your little one is made easy with this set from Herobility.
The eco-feeding set is made from earth-friendly cornstarch which is dishwasher safe. It comes with:
Hero Placemat – a flexible silicone placemat which literally sticks to the surface of your table or high chair, making it impossible for little hands to swipe off.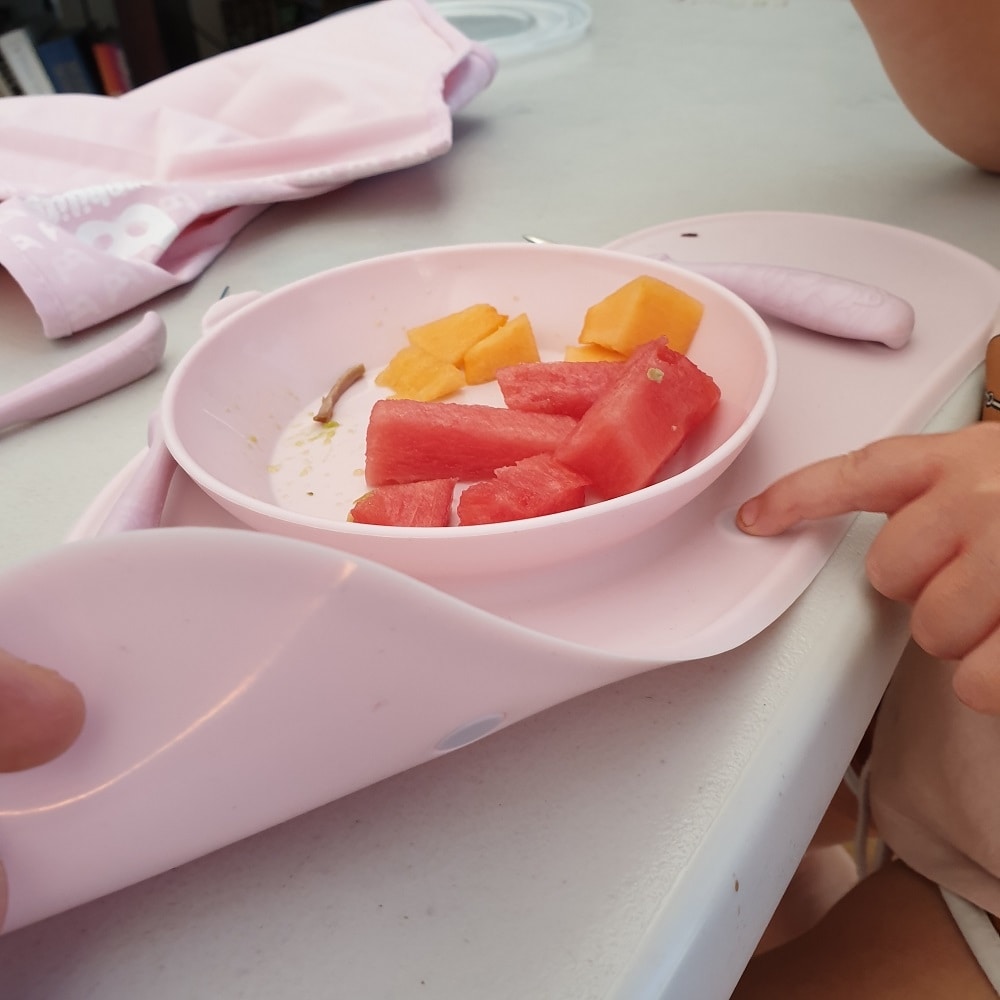 Eco Baby Plate – dishwasher, microwave and freezer safe, this matching bowl with a lid suctions to the placemat. It is so easy to clean, and the lid makes it easy to save leftovers.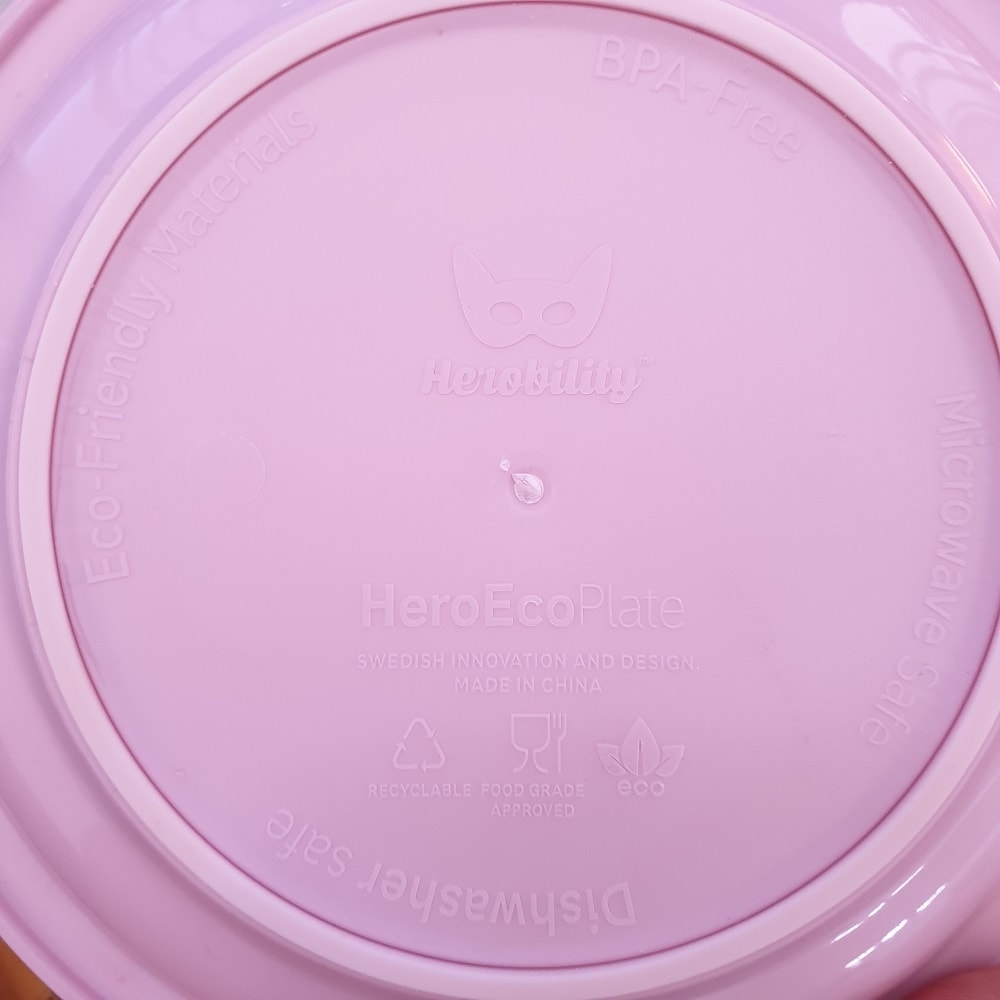 Eco Feeding Spoon – an ergonomic design, this spoon is made from Herobility's trademark herbal material. Great for little ones just starting out on their solid food journey.
Bib Connect – this easy clean bib connects to the placemat using magnets which means mess-free eating! A cleverly designed pocket catches everything!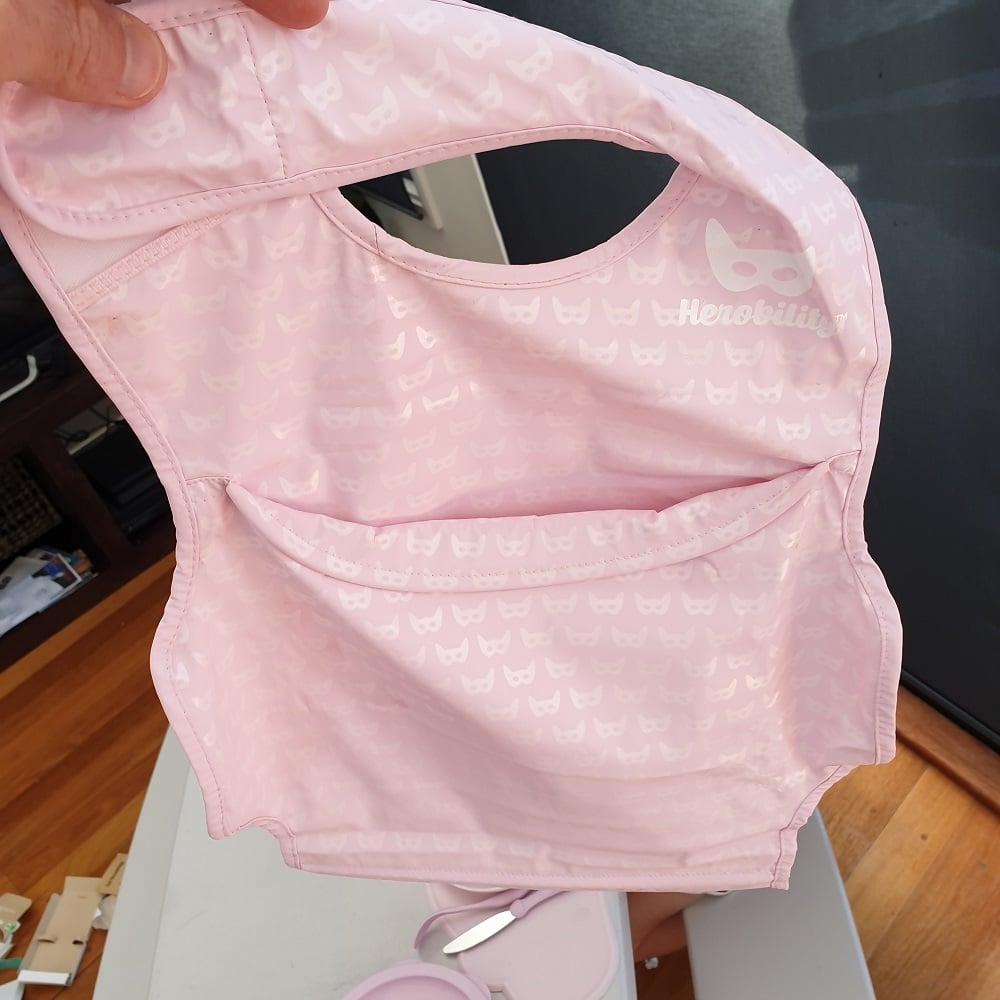 Material: cornstarch/silicone
Dishwasher safe: Yes!
Microwave safe: Bowl and lid
Action: 4 piece feeding set
Cost: $84.95
Where to Buy: Online at The Stork Nest
Herobility Eco Toddler Cutlery Set
Consisting of a spoon, knife and fork, this set is perfect for toddlers over 12 months. The smooth stainless steel ends won't damage delicate gums and the handles are made from earth-friendly cornstarch. We love this set and our little miss 2-year-old has easily mastered eating with cutlery thanks to the comfortable hand-grips and perfect size.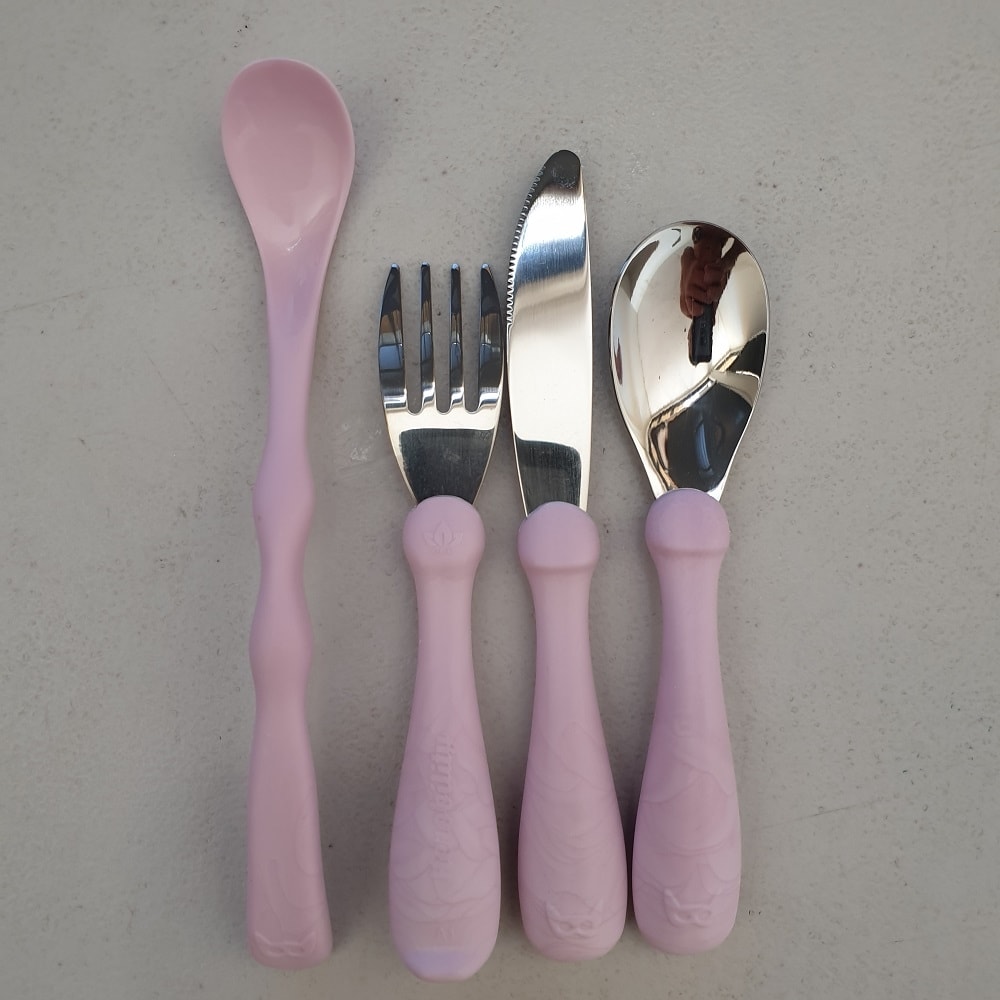 Material: cornstarch/stainless steel
Dishwasher safe: Yes!
Action: 3 piece toddler cutlery set
Cost: $24.95
Where to Buy: Online at The Stork Nest
Herobility Eco Feeding Equipment for Toddlers and Babies – The Verdict
I give this brand of baby feeding tools an easy 5/5. They are so beautiful to hold and to use, not just for myself, but for my toddler as well. This is a great introduction to the trusted Herobility brand. And the availability to buy online from a trusted site makes it even easier. I love the versatility of these products. From a baby just starting on her rice cereal for the first time, all the way through to a toddler becoming independent with feeding, this range caters to them all.
The best news is, if you use our special code GADSVENTURE at the checkout, you will receive 15% off your purchase!
Check out The Stork Nest, a trusted Australian institution today. And don't forget to use the code above and save.
After our year of travelling around Southeast Asia with 4 kids, life has gotten somewhat back to normal. Or at least it was until this global pandemic made us all stay at home. Whether travelling or staying at home with a toddler, anything that makes life a little bit easier is welcome!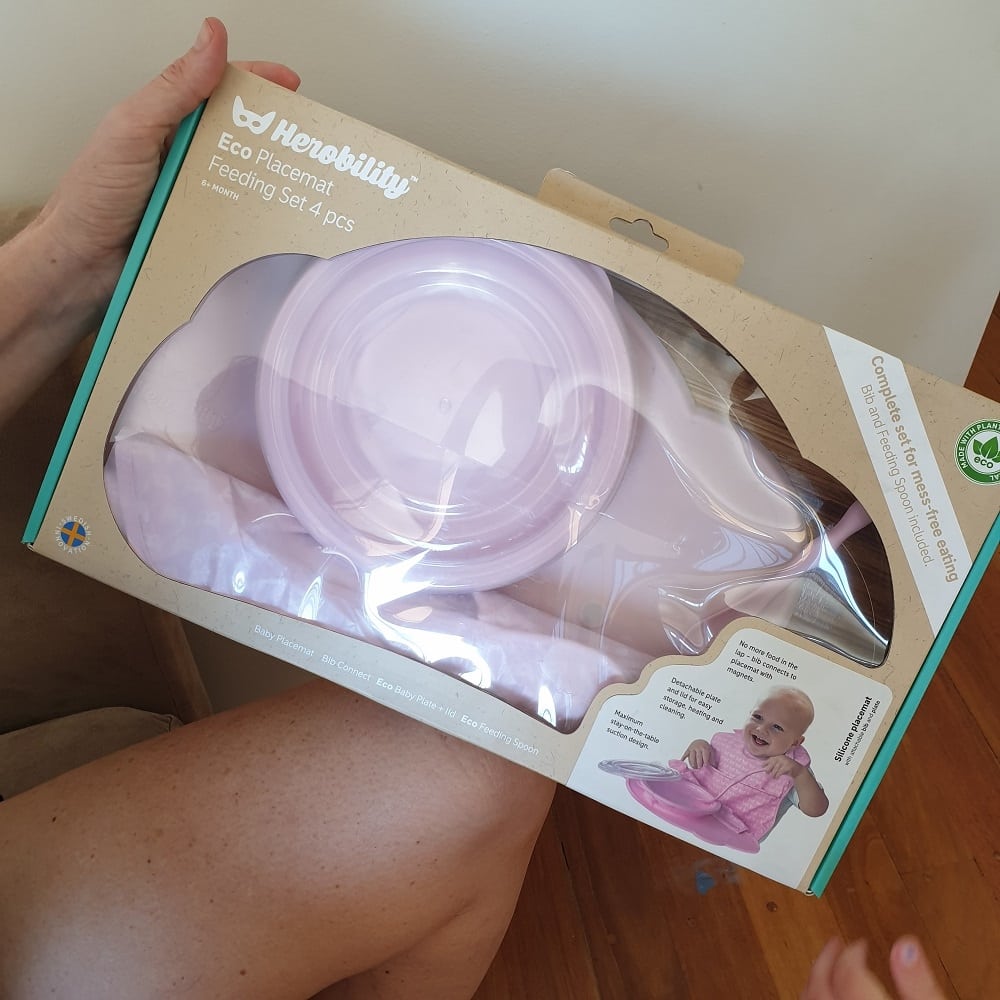 We have reviewed other items from this trusted store too. Read our recent reviews below:
Got older and kids and find yourselves suddenly homeschooling? You may enjoy these resources: