On our amazing trip around beautiful Australia, we visited the beautiful Innes National park in South Australia.
Never heard of this natural park wonder on the Yorke Peninsula before? Either had we until we took the plunge and traveled all the way from Adelaide to the tip
Where is Innes National Park Located in South Australia?
You can find Innes National Park on the tip of the Yorke Peninsula, the middle leg in South Aus.
Here is how to get there from Adelaide.
How far is Innes National Park for Adelaide?
Drive 3 hours and 28 minutes (290 kilometres) south-west of Adelaide to find this epic spot. The main town closest to the park is called Marion Bay, here you can find the best range of accommodation, cafes, tavern and general stores for supplies.
The drive down to the tip isn't the most exciting but you will experience some beautiful farmland and make sure you stop in at these magical sunset spots.
Port Hughes Jetty
Berry Bay
Gravel Bay
Marion Bay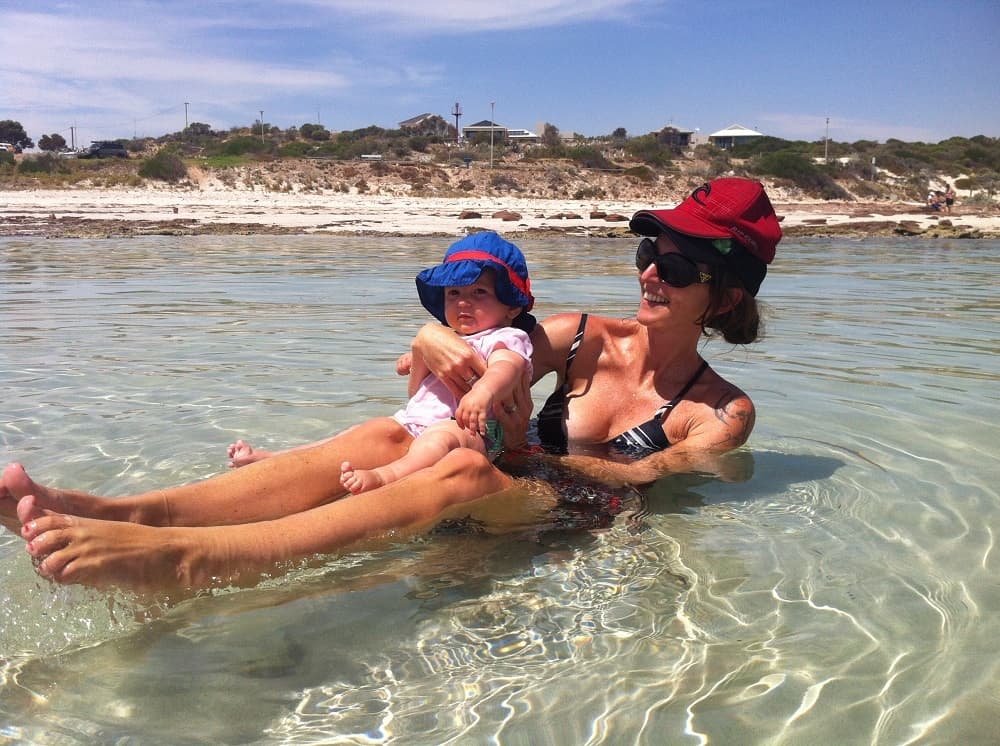 Innes National Park Map
Have a browse around the national park area using this map.
The park is full of wildlife, rugged coastline, sandy beaches, lighthouses and old ruins to explore.
This is why you must camp in the park and go exploring for a few days.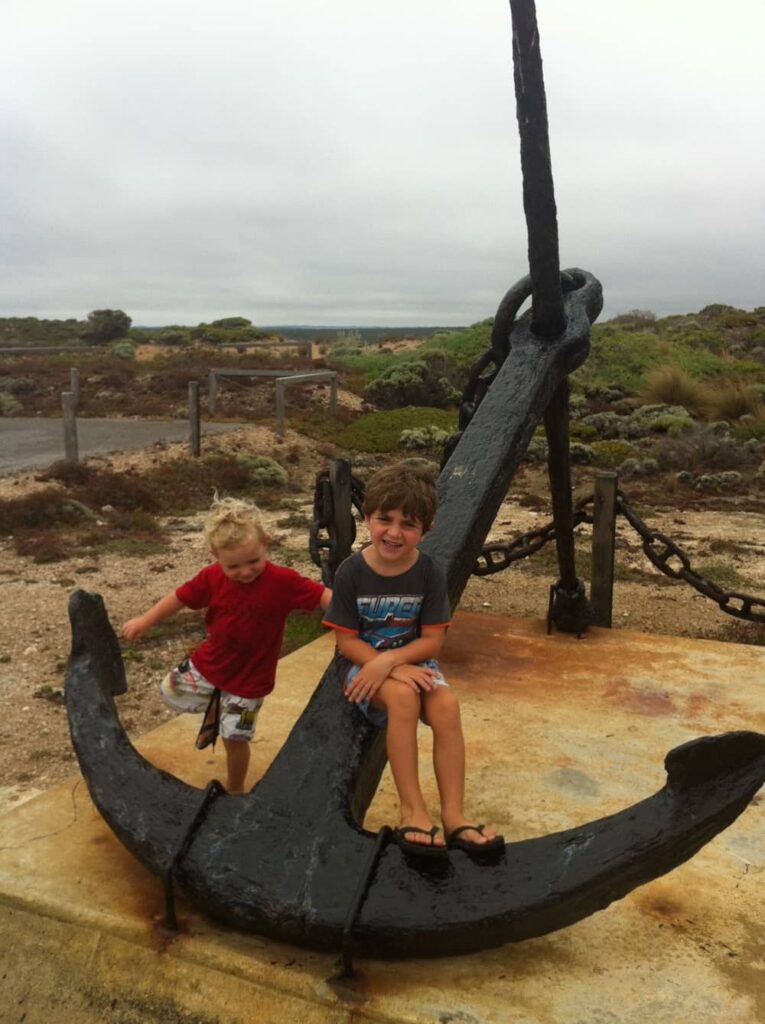 Entry National Park
Entering the park is not free unless you have a South Australian Parks Pass.
Vehicle fees cost $9-$11 dollars each. This must be paid even if you are just visiting for a day trip.
Camping fees can be bought online via the Parks SA site and usually cost about $5.00 per person per night.
Innes National Park Accommodation
Staying in the park is a must, but before you set up camp you need to pay your fees to enter Innes National Park.
Booking and payments are made before entering via the Parks SA website.
Great campsites to stay at include:
Stenhouse Bay Campground
Cable Bay Campground
Pondalowie Bay Campground
Casuarina Campground
Shell Beach Campground
Browns Beach Campground
Gym Beach Campground
The two large campgrounds that are suitable for large vans are:
Pondalowie Bay Campground
Stenhouse Bay
If you would rather not rough it by camping try staying at these lodges and guesthouses in and around the park.
Inside the National Park grounds include:
Shepherds Hut Innes National Park
Engineers Lodge Inneston
Inneston Miners Lodge
Norfolk Lodge Inneston
Residence 3 – Innes National Park
Residence 4 – Innes National Park
Stenhouse Bay Hall – Innes National Park
Outside National Park at Marion Bay township accommodation:
Marion Bay Seaside apartments
Marion Bay Caravan Park
Marion Bay Holiday Villas
Bayside Glamping
Chill n Sea Coastal Retreat
Blue Breeze
The Lookout, Marion Bay
Wywurry Beach House
Marion Bay Township Facilities Near By Park
If you need food, petrol and supplies make sure you head into town and visit the Marion Bay General Store and Jetty Cafe. Here you can basically get anything you need for the national park.
Make sure you stop in at the Marion Bay Tavern in town for a great feed. They have awesome beers on tap, wood-fired pizzas and delicious chips for the little ones.
You don't have to always rough it.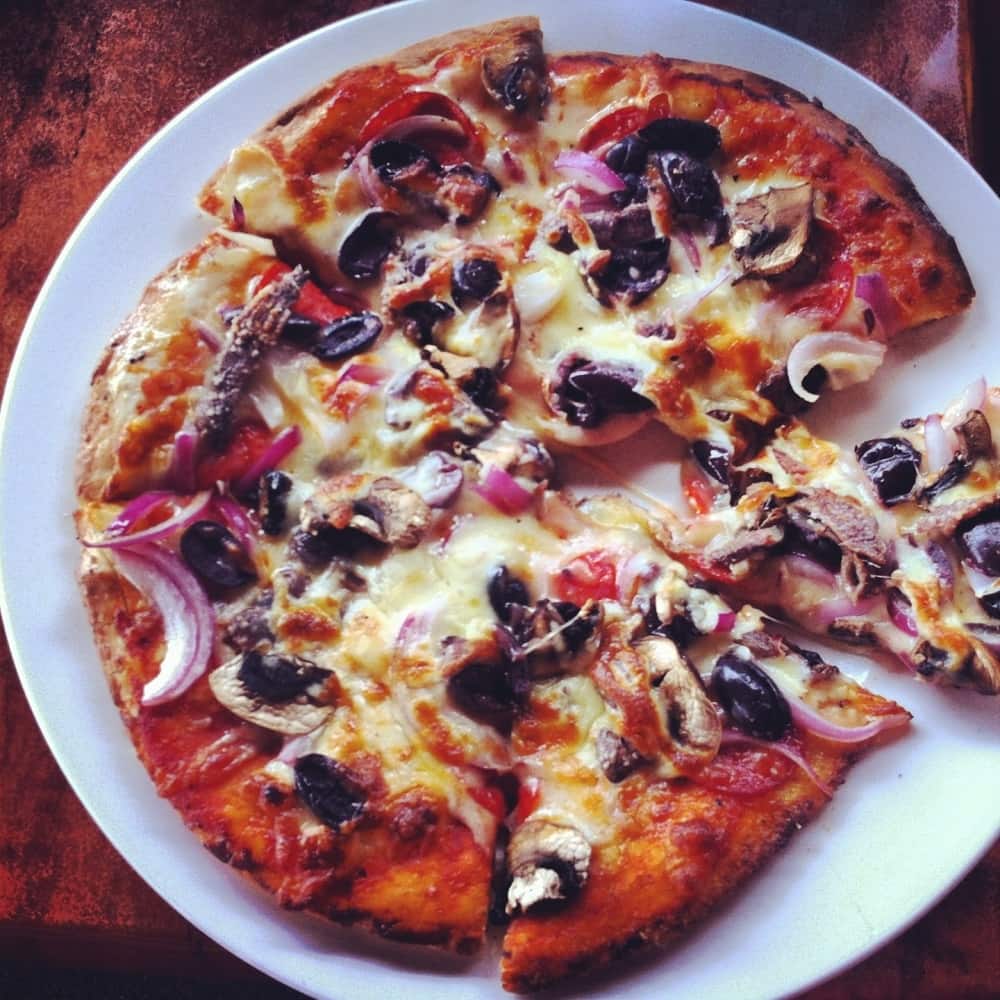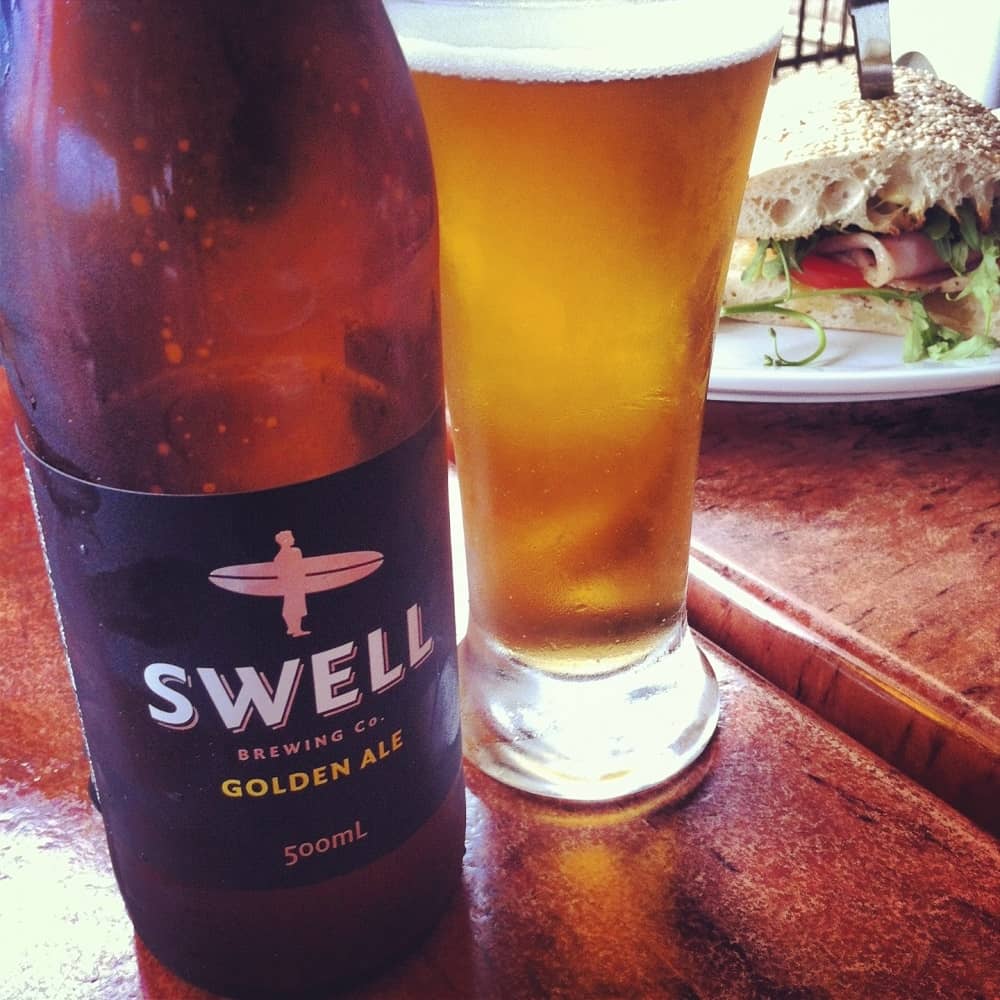 What is There to Do at Innes National Park?
South Australian National Parks are some of the most beautiful in the country with amazing fauna and flora.
Depending what your passions and interests are there is heaps to see and do at Innes National Park.
Innes National Park walks
Here is a list of walks you can take at the park, including walks to the lighthouses.
Inneston Historic Township Walk
Cape Spencer Lighthouse
West Cape Lookout Walk
Pondalowie Bay Walk
Royston Head Hike
Cape Spencer Lighthouse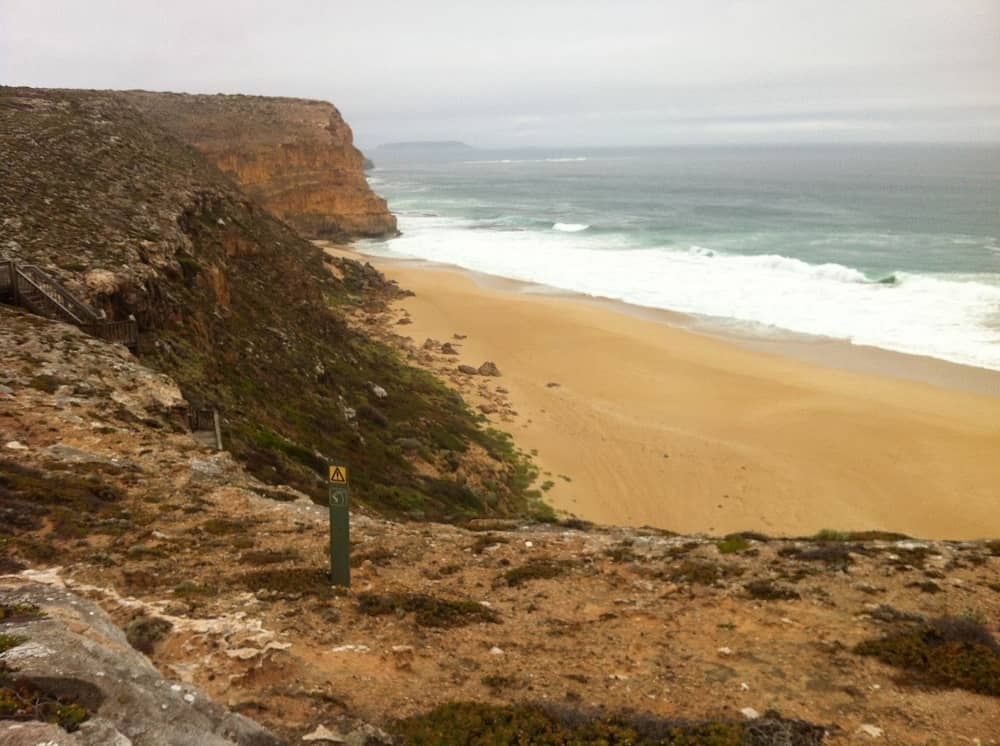 Innes National Park Rock Pools
This natural rock pool can be found hidden at the furthest end of Shelly Beach. Head to the Shell Beach campground and follow the path down to the beach.
The pools are surrounded by rocks and on a clear day, it is very inviting for a dip.
Innes National Park 4wd Tracks
The park is accessible easily with most 2wd vehicles so it isn't the hardest 4wd type of park. We got around the entire park area without any difficulty.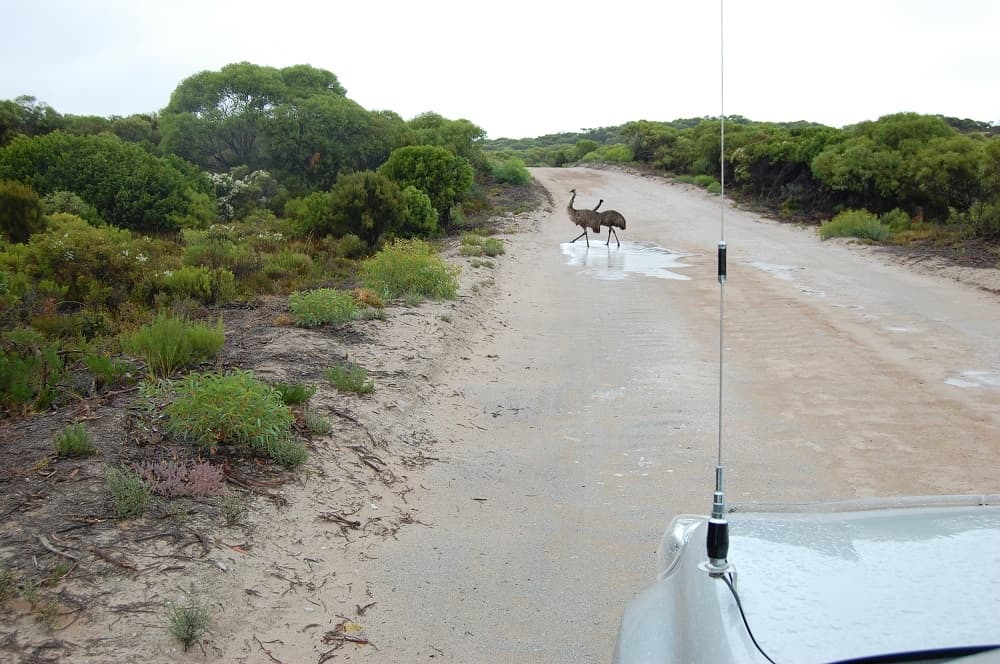 Innes National Park Surfing
Another wicked thing to do at Innes is to surf its gnarly waves. The Southwest coast boasts a number of excellent surfing spots for all skill levels.
Try out the following spots next time you visit:
Pondalowie Bay – Medium-sized surf, beach and reef break. This break has a massive timber walkway all the way to the beach, magic hike.
Ethel Wreak – Can be a little fickle and generally only surfed in summer but boasts a right-hander.
Richards – Medium surf, north of the main Pondalowie break a couple of hundred meters. Right-hander over sand and reef.
Chinamans – Heavy wave for experienced only. Powerful left-hand break over shallow reef.
West Cape – Heavy wave breaking right in good conditions.
Daly Head – Heavy surf that mainly breaks left can hold quite a bit of swell.
Baby Lizards – Medium surf that generally breaks right with short rides.
Salmon Hole – Medium surf breaking right long, hollow and fast.
Spits – Medium surf that has an average left-hand point break.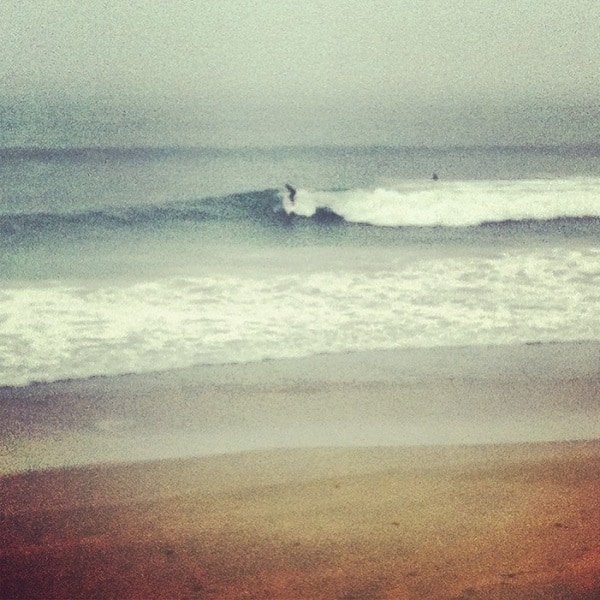 There are some other spots that are for experienced surfers only. Please be careful down here because you are isolated.
Try to surf with a friend and get some advice from the locals before tackling anything serious. Also, watch out for sharks, you never know.
Innes National Park Fishing
For the best fishing spots on the Yorke Peninsula try out the following spots:
Stenhouse Bay Jetty
Browns Beach – Known as the best Salmon fishing spots
Also anywhere in the park that is not restricted
Restricted areas include:
Chinamans Hay sanctuary zone – between Stenhouse Bay and Cable Bay
Fish that are frequent in these waters include Salmon, squid, mullet, Tommy ruffs, sweep, garfish, Mulloway and whiting.
Innes Scuba Diving
The Yorke Peninsula is also great for scuba diving. There are something like 22 ships along its coastline to explore. Diving is done in the Southern Spencer Gulf Marine Park Area.
National Park Swimming
Be careful swimming along this coastline because strong rips can make swimming dangerous. Try and swim in the more protected bays.
Innes National Park Weather
Like all Southern parts of Australia, the weather can change fast. Changes happen in South Australia within a blink of an eye.
We got caught out last time we visited. It rained a lot but was still amazing and one of my best experiences ever.
Make sure you are always prepared for all conditions like rain, high winds and heat.
Best time of year to visit Innes National park depends on what you are into:
Summer is warm and dry perfect for the beach, but summer also has the fire season that could ruin your holiday.
Autumn is a better time for bushwalking and sightseeing.
Spring you will get to experience magical colours of the natural fauna.
Winter sees fresh green landscape and wild surf.
Winter is quiet but water is cold and it could rain more frequently.
The Park is beautiful no matter what the conditions are like so enjoy and stay safe.
Before you visit please check the weather conditions for peace of mind.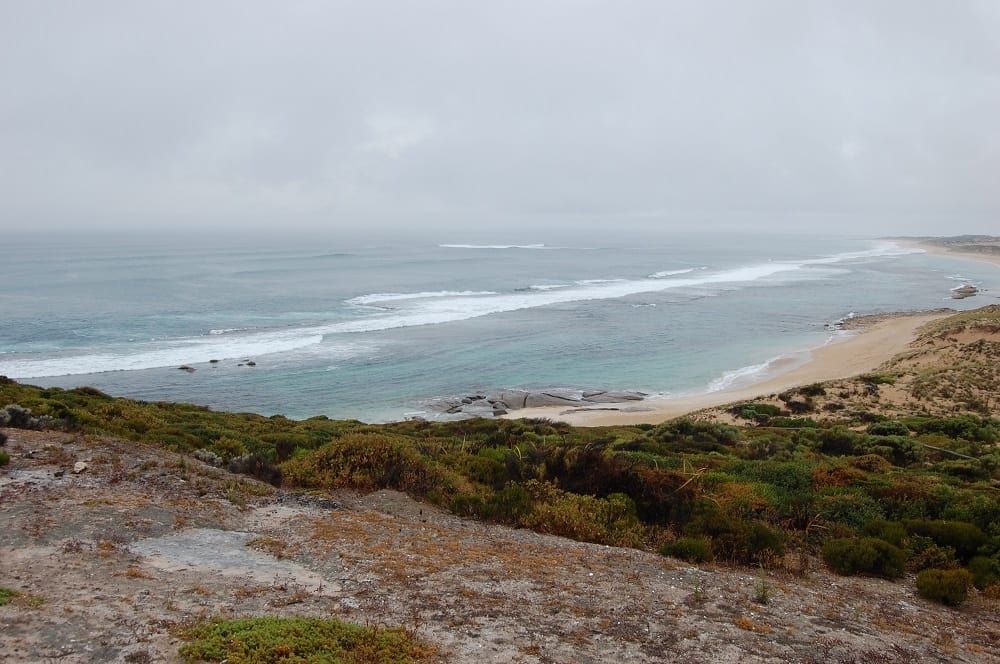 National Park Dangers
Avoid climbing or fishing on slippery rocks and watch out for strong currents and rips.
Also, watch out for the Great White shark that South Australi is famous for.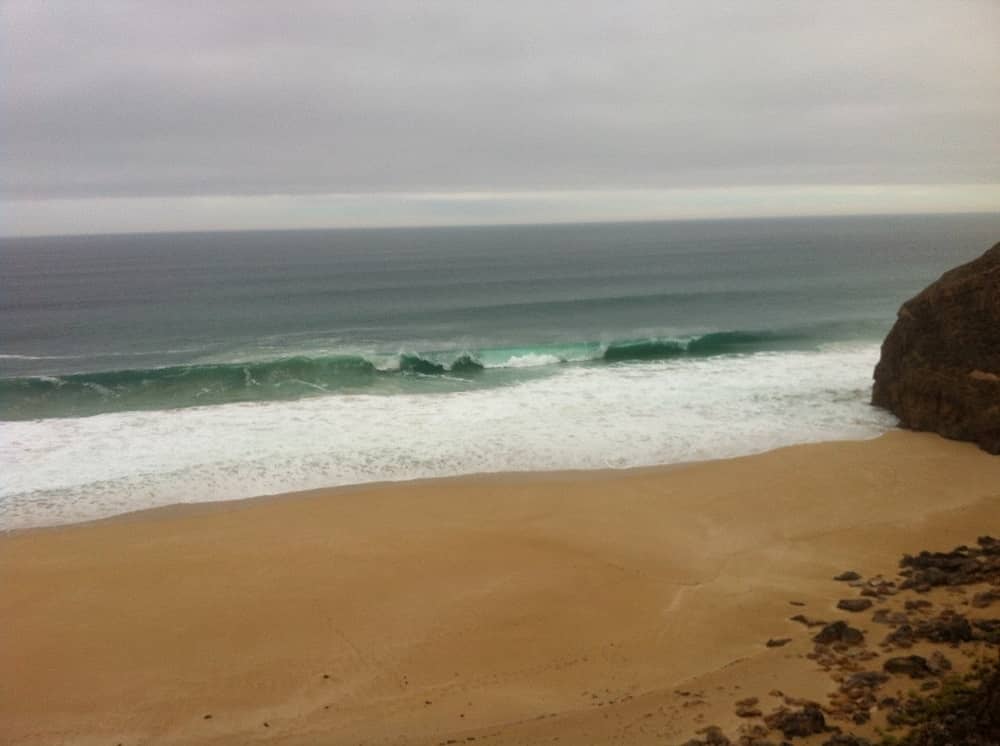 Park Verdict
This is a must-visit on any South Australian holiday, we love it here and hope you will too.
When the travel ban lifts make sure you head south and visit beautiful Innes National Park in South Australia.
Looking for other awesome destinations in Australia? If so try out these amazing spots: