If you are wanting to travel from Northern Thailand into Laos you will have 2 excellent choices. The first is an insane ride on a fast boat, and the second is the iconic slow boat to Luang Prabang.
Firstly, find out here the best way to get from Bangkok to the north of Thailand. There are some great options catering for all budgets and itineraries. We ended up on a cheap flight to Chiang Mai with Air Asia, then rented a car to drive north and explore Chiang Rai.
What is the Slow Boat to Luang Prabang?
You must have heard of it, the slow boat to Luang Prabang invokes an ideal romantic backpacking adventure, undertaken by only the most intrepid. The reality is not quite that anymore, and the trip is getting less authentic, and more expensive these days. But we first made the odyssey over 15 years ago and it was certainly an adventure!
The slow boat gradually putts down the Mekong River from Huay Xai on the Lao Thai border all the way to Luang Prabang in central Lao with an overnight stop at the wild town of Pakbeng. You are on the boat for 6 – 8 hours per day, for 2 days. The boats range in price and comfort and you really do get what you pay for.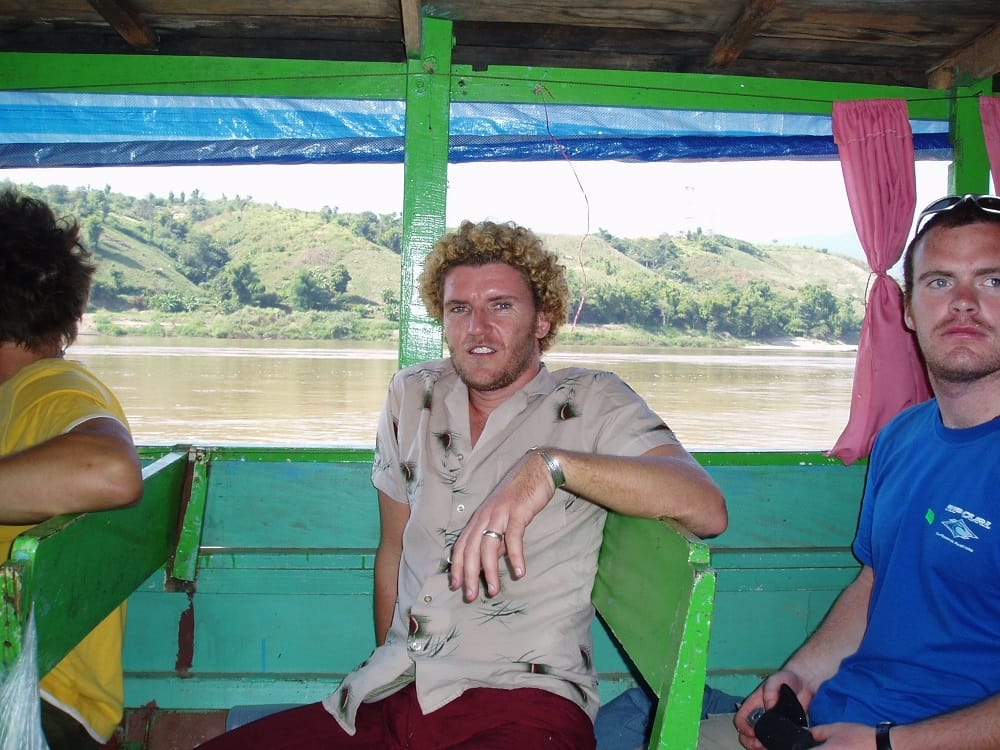 It only cost us around $20 per adult for the entire journey. This included a bus trip from Chiang Mai, an overnight stay in Chiang Khong, and the guesthouse for the night in Pakbeng, as well as meals. It was basic, but the boat was seaworthy, albeit with hard wooden benches and slight overcrowding. I have seen the same trip cost upwards of $200 per person. But here you only get a few passengers to share the boat and you will have padded seats.
Slow Boat Huay Xai to Luang Prabang Route
Here is a map of your journey that curves down the almighty Mekong river. See Map.
The Fast Boat Option
There is a 'fast boat' which will do the entire route in only 4 – 6 hours. But from what we saw of the fast boat, it didn't look very much fun. The passengers were hunkered down, with helmets, while the captain had to navigate the river. There are many submerged obstacles. And of course, this gets even more dangerous during the times when the river is especially low. We don't really recommend the fast boat to Luang Prabang.
Note: In the dry season the boat takes longer as there are more obstacles such as rocks which they need to avoid. You can also take the boat in the opposite direction. However, as this is upstream, it can take a bit longer.
How to Book the Slow Boat to Luang Prabang?
The best and safest way to book the boat is through one of the hundreds of travel agencies in Chiang Mai. The fare may include your minibus transport, an overnight in Chiang Khong, the boat and a guesthouse in Pakbeng.
The price varies in terms of class, comfort and inclusions. You will have a guide who can navigate the interesting and sometimes primitive visa and passport control on the Lao side of the border. You can get a visa on arrival here if you are from Australia, Canada, USA and Europe.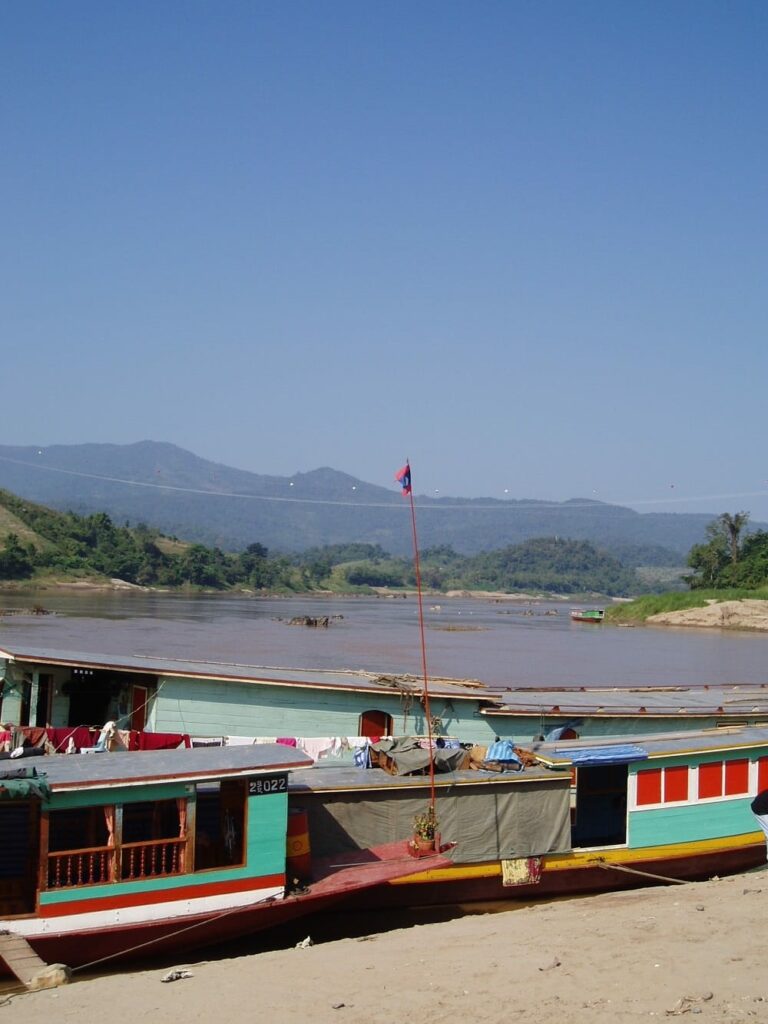 As with any tour that you book on the ground, you need to know exactly what your inclusions are. Then you don't get any unwelcome surprises. Some boats will sell snacks and beer on the boat, others you have to bring your own. But this is SE Asia at her finest. So there is always someone selling bananas, sunflower seeds or Beer Lao just when you most need it.
Possible inclusions or exclusions on the slow boat:
Minibus pick up from your hotel in Chiang Mai or Chiang Rai
Hotel accommodation in Chiang Khong
2-day boat ticket from Huay Xai to Luang Prabang
Meals, snacks, water
Accommodation in Pakbeng
English speaking guide
Cultural village stops along the river
Entry to Pak Ou Caves
Even though you may have prepaid and prebooked your ticket on the slow boat, it is still advisable to be at the front of the line when boarding the boat to ensure you get a seat. Also, try to aim for the front of the boat, away from the noisy engine at the back. Our boat only had upright wooden benches to relax on. The more modern boats offer bus style seats which actually recline which are a fraction more comfortable.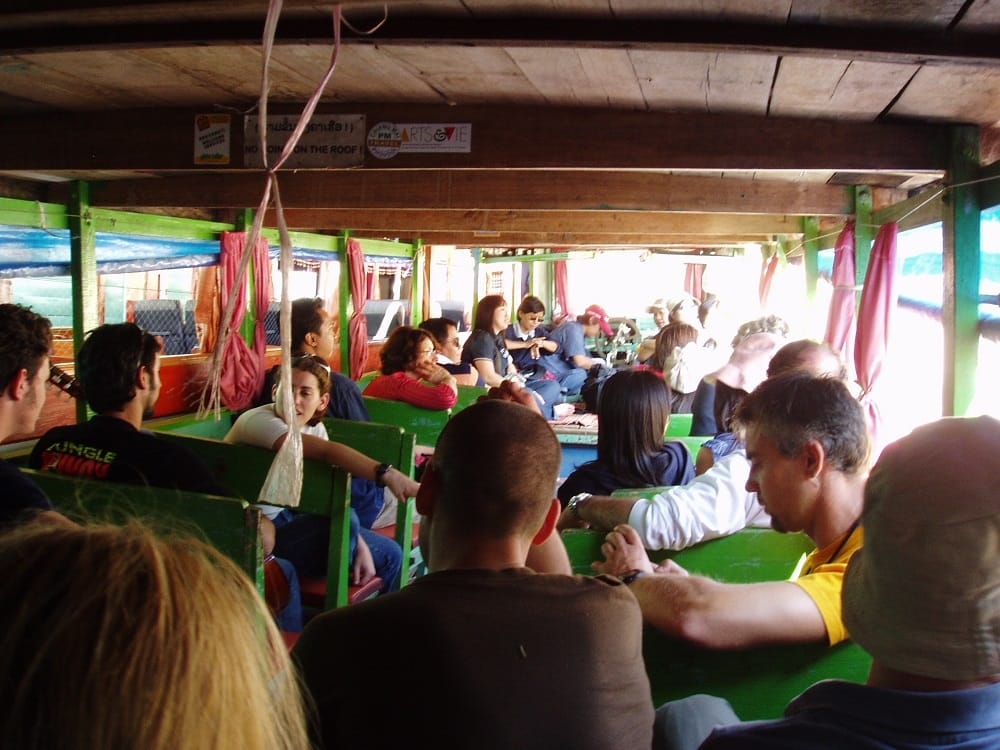 If you want to book online, you can try the following companies which I found from a simple search. These are not personally endorsed by me but are a good place to start comparing prices and tours:
How Much is the Slow Boat to Luang Prabang?
The slow boat can cost anywhere between $10 and $220. This is depending on how well you bargain, and the value of the inclusions. It is recommended to book a week or so in advance.
We even found a tour which offers your own private boat trip for around $2000.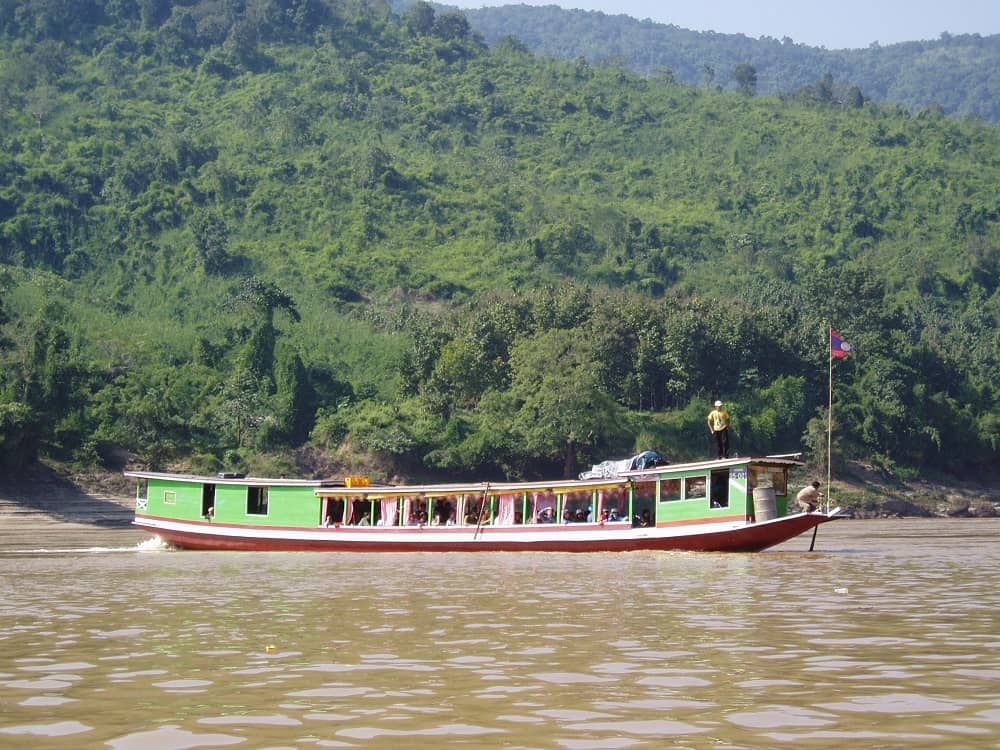 Can I Take Kids on the Slow Boat?
Of course! Kids tickets are generally a bit cheaper than adults, and under 4-year-olds are free on the boat. There is no such thing as wifi on the boat. But if you get an expensive cruise you may have access to a charger. My advice is to bring plenty of stuff to entertain and delight your children, appropriate to their age.
We would take fully charged tablets with Youtube downloads, cameras, journals, colouring-in, games and snacks snacks snacks. I don't know if I would enjoy the trip as much with my 2-year-old in tow. But older kids would definitely enjoy it, and may even appreciate the history and culture of the journey as well.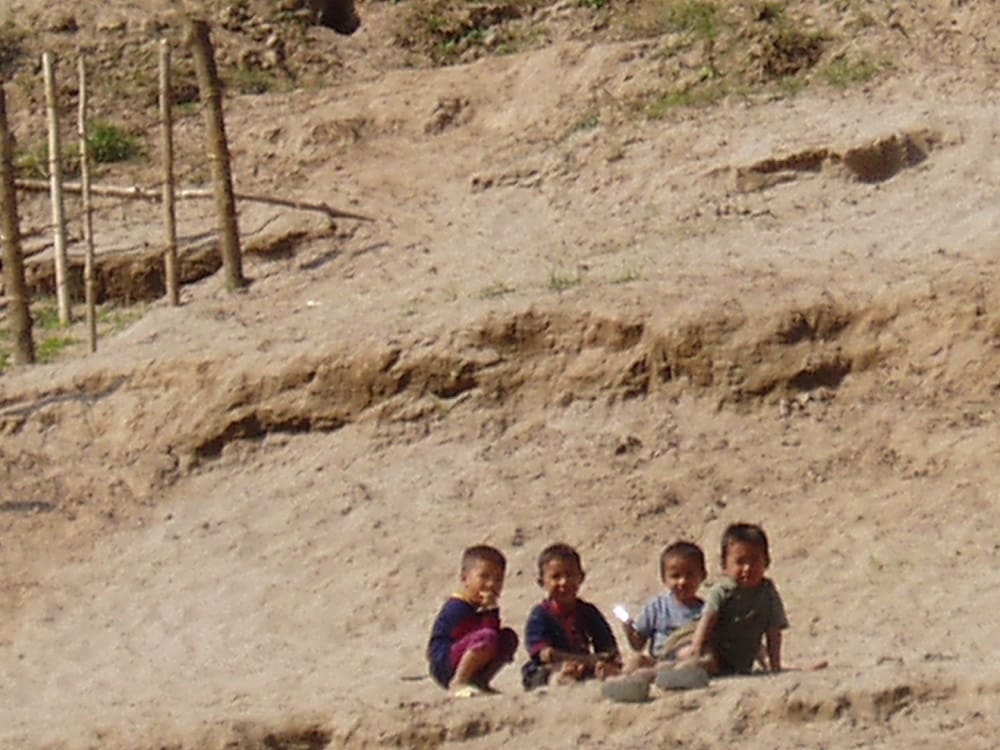 Do I Need a Visa for Laos?
Yes, but the good news is that Laos has really streamlined this process in recent years. In the old days, we had to hand our passports into an agent and sign some forms. He then returned them to us with a beautiful visa attached a week or so later. Now you can get your 30-day Lao visa on arrival at the Chiang Khong – Huay Xai border crossing.
You will just need the following:
Completed Lao visa form download here
Passport with at least 6 months validity
2x passport photos
Fee in cash ($30USD for Australians, $35 USD for USA, UK or Europe. $42 for Canadians and $31 if you are Swedish). Payable in US dollars, Lao Kip or Thai Baht.
Is the Slow Boat to Luang Prabang Worth It?
Catching the slow boat to Luang Prabang is one of those quintessential southeast Asian experiences that you absolutely have to partake in. The river village people are absolutely beautiful and stoic. You can still see the bare patches of forest and craters in the far-reaching hills from the days of agent orange and bombing during the Vietnam War.
You will never forget the peaceful flow of the chocolatey brown river. Or the feeling as your rickety wooden vessel meanders her way between towering cliffs. We were absolutely amazed as we would drop passengers off along the way. It was seemingly in the absolute middle of nowhere! We would watch them wander up the bank, and off into the jungle to their village somewhere.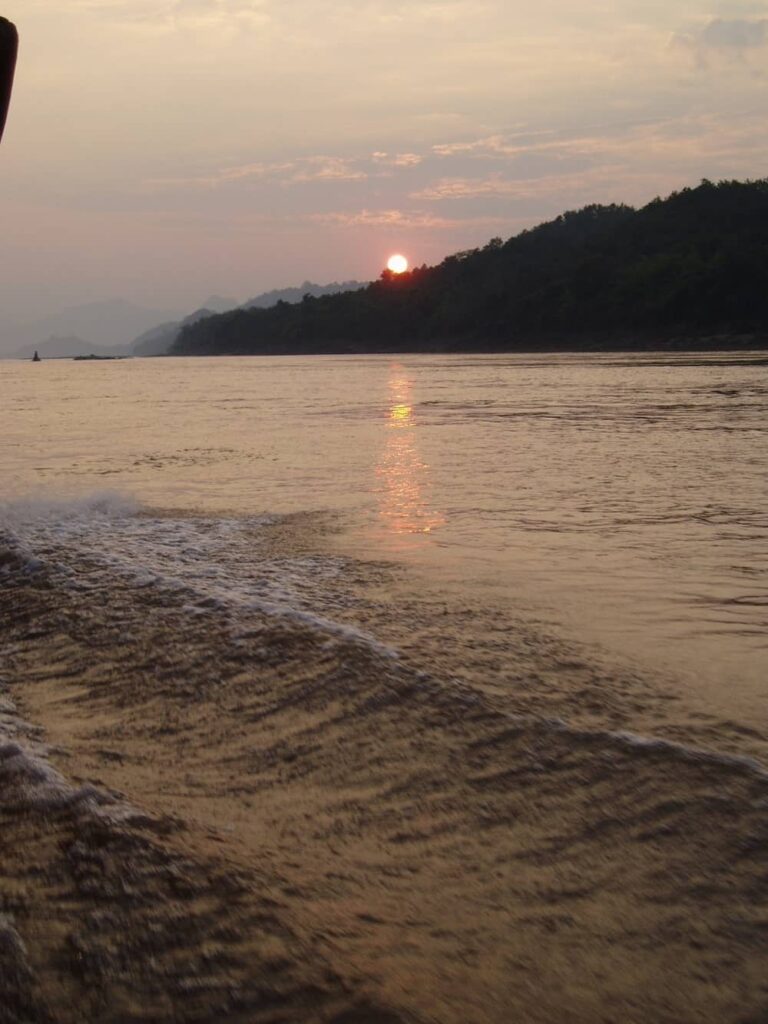 Our Trip Down the Mekong on the Slow Boat to Luang Prabang
We were fresh-faced backpackers, newly married and on the honeymoon of a lifetime. An open-ended trip through SE Asia was the perfect way to gain our travelling stripes. One of the most exciting parts of our trip was our journey into Laos. At the time, Laos had only been very newly opened up to tourism. It was super primitive, untouched by tourism yet and incredibly cheap with the most beautiful people on earth.
We got picked up from our hotel in Chiang Mai. This is where we had booked the entire boat trip through an agency on the street. The minibus drove us to Chiang Khong which is deep in the heart of the infamous Golden Triangle. Our night's accommodation here was overlooking the beautiful and majestic Mekong River.
At that time, the Friendship Bridge which now joins Thailand to the Laotian side of the river was still just a dream. And our early morning began with a small dodgy canoe ride across the fast-flowing expanse.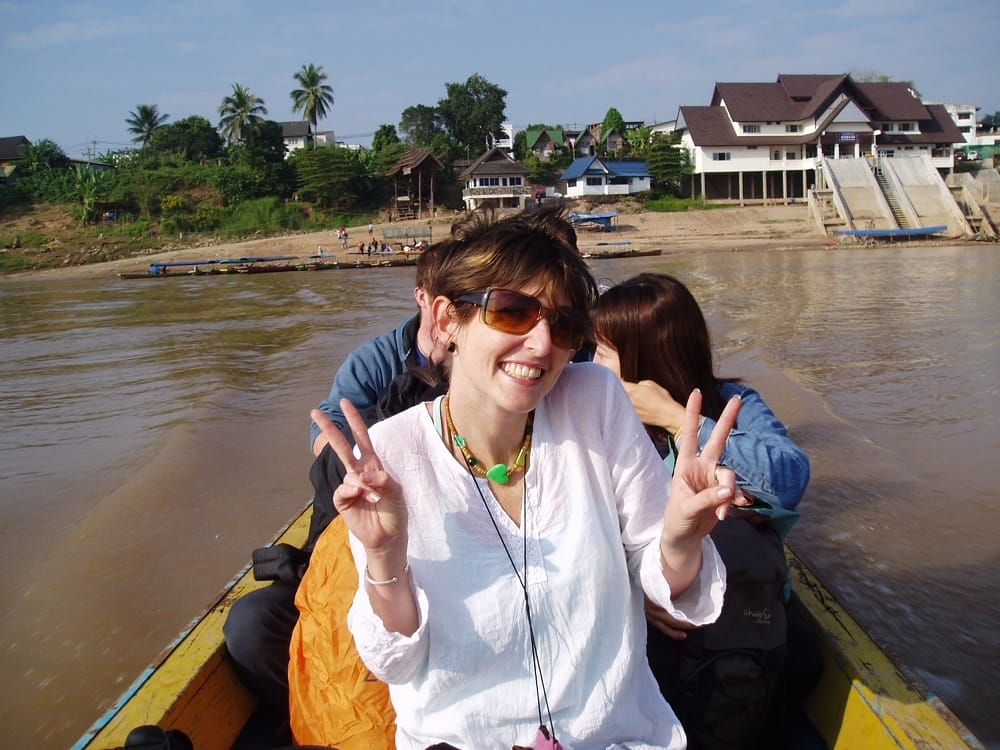 Our Slow Boat Begins
We loaded onto our brightly coloured wooden vessel in the dawn light and started our journey. There were mostly young backpacking couples like us, adventurous, excited and optimistic. We didn't care that the seats were hard and the food was scarce. As long as someone had a guitar, a novel, a deck of cards and few beers were all we needed.
The day was long but stunningly beautiful. The river was very wide in places, and the water fast flowing. We made seemingly random stops to drop off passengers. You could hardly believe there was a village somewhere nearby in the middle of this wilderness. The densely forested banks gave way to tall limestone cliffs at times alive with monkeys and birds. We saw children playing on the water's edge, farmers guiding water buffalo, and fisherman at every river bend. The river was so alive!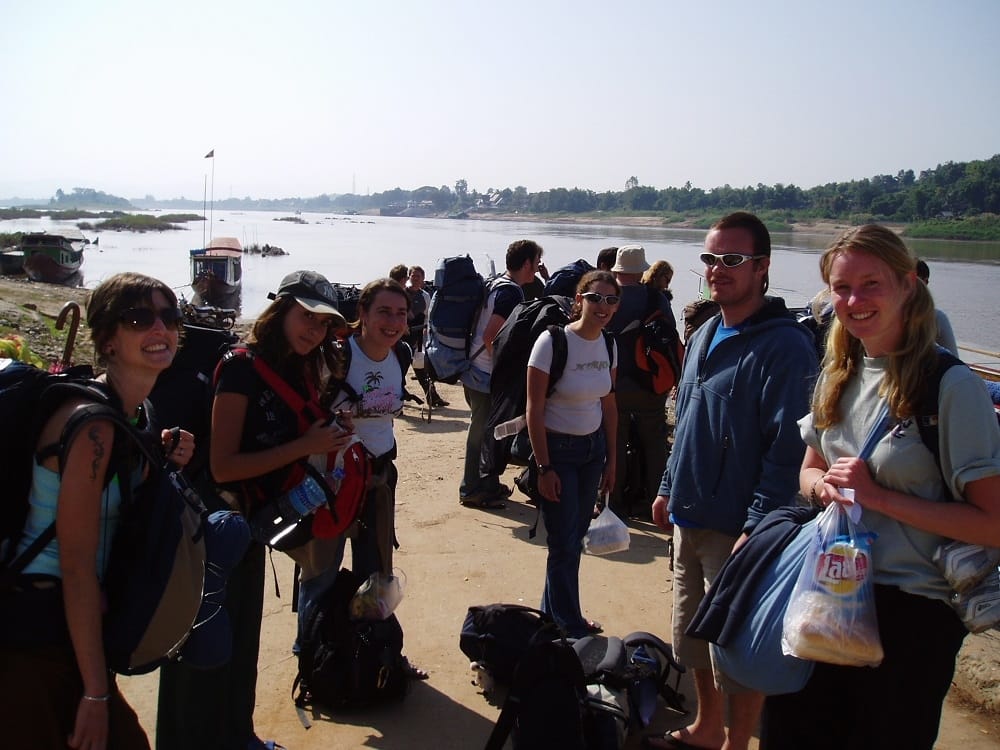 In the distance, we could see the scars from the Vietnam War and discovered the truth. Laos actually got more bombs than Vietnam! We imagined the unexploded ordnance that must be everywhere deep within the jungle.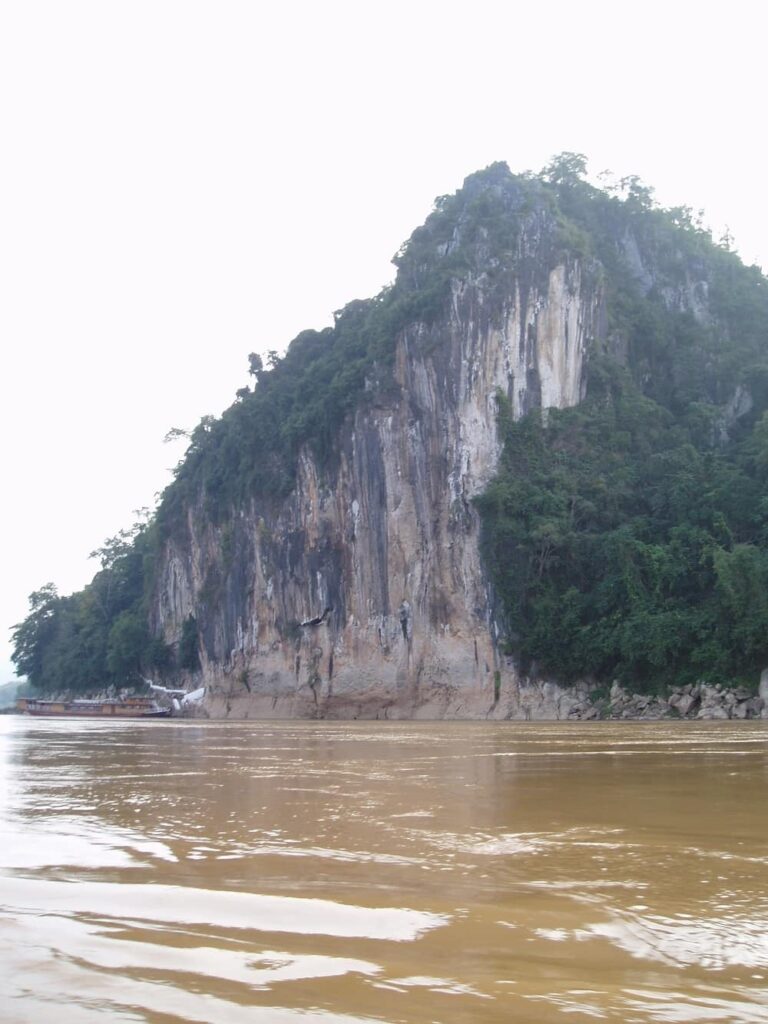 Overnight in Pakbeng
Our boat eventually docked in the very basic muddy village of Pakbeng. If you don't have a reservation, there will be a hundred or so guesthouse owners waiting at the top of the bank, waiting to take you to theirs. There are bars and restaurants. There was a curfew and we all had to be in bed by 9 or 10 pm. But we had a basic but decent feed, a few beers and some Lao Lao whiskey while we played cards with two Irishmen and a quantum physicist.
We were lulled to sleep by the absolute silence and stillness, and by the feeling that we were so remote, and happy to be that way. It was all too fleeting, and not long before the roosters crowed to bring in the dawn, and we were on our way again.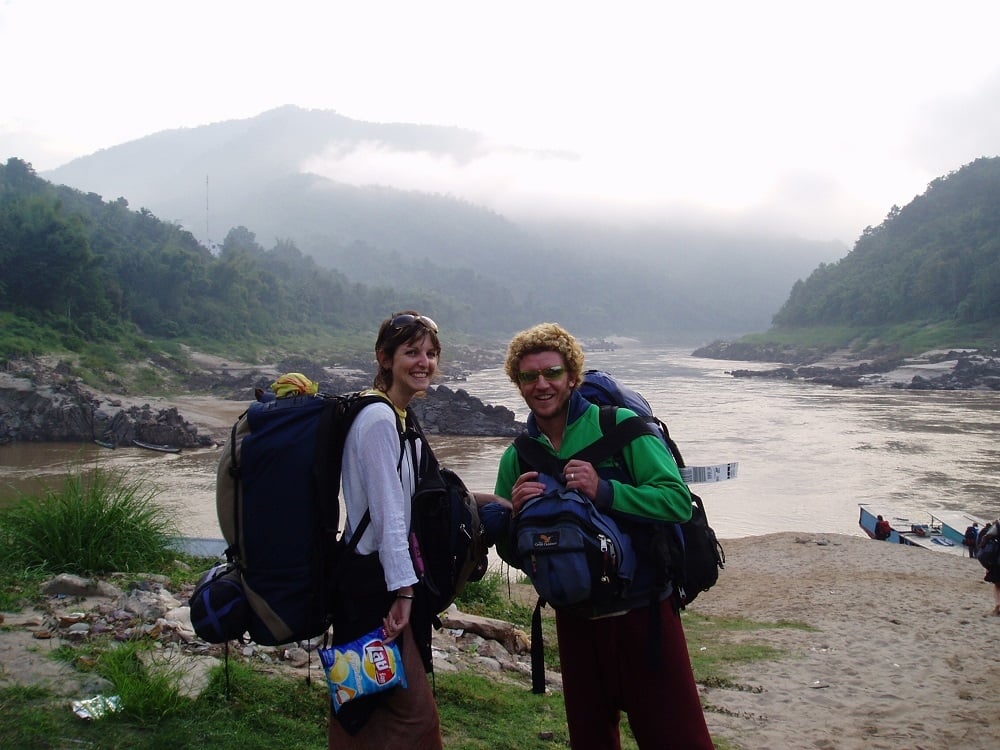 The second day was as relaxing and beautiful as the first, with about 8 hours onboard the boat and we stopped off at the incomparable Pak Ou caves. It was here that the Lao Buddhists had to hide all their Buddha statues from the Chinese so they wouldn't be destroyed.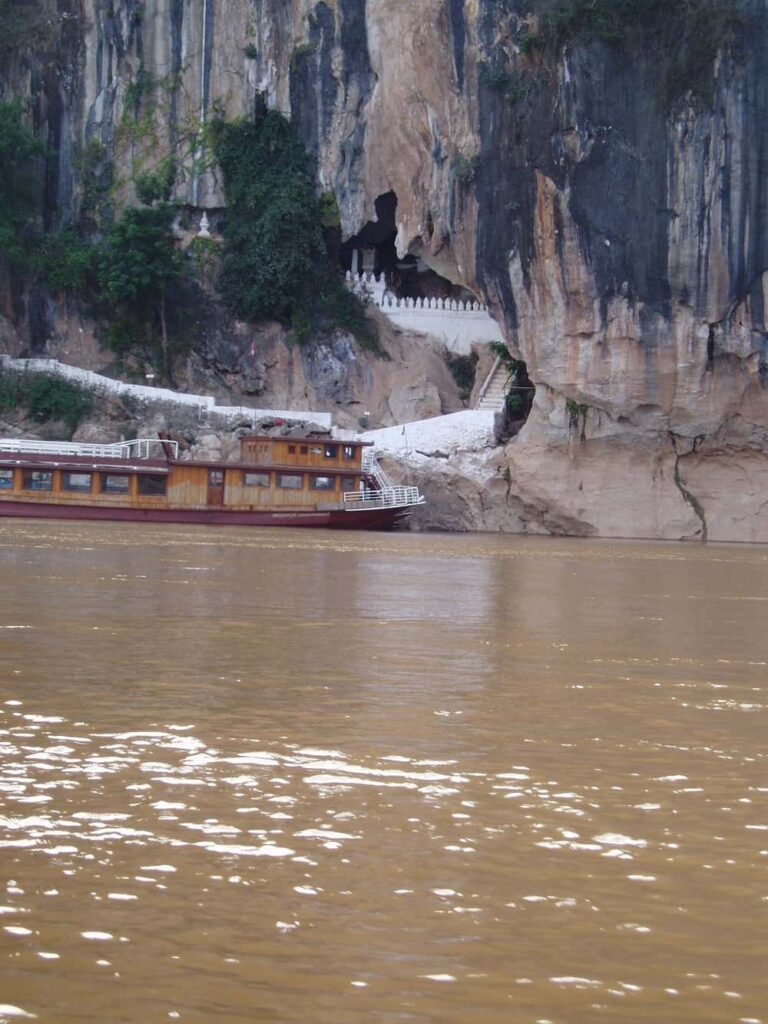 Luang Prabang Vibes
On arrival into Luang Prabang, we were greeted by another muddy riverbank but here we found an incredibly cheerful feeling of tropical life with the town lined with coconut palms. We had to get a tuk-tuk into town, and the drivers invariably have a guest house in mind to take you to. In our experience, it is usually best to just roll with it. Share the wealth. Let the drivers collect their measly commission.
Visiting Lao when it was newly opened up to tourism was one of the best travel experiences I think we have ever had. We saw it when it was just us. It was so real, and so very cheap. We even paid $2 a night for a room in a homestay.
Of course, this kind of travel also meant it was very hard to get around. Like, there is only one bus per week to the border and if you miss it, you literally have to wait a whole week for the next one. But that just made it all the more exciting. Our trip out of Luang Prabang, to Phonsavan and the Plain of Jars, up to Viang Xai where the communists hid in deep caves, and bravely crossing into Vietnam at Namsoi, well, that's a whole different story. What an adventure!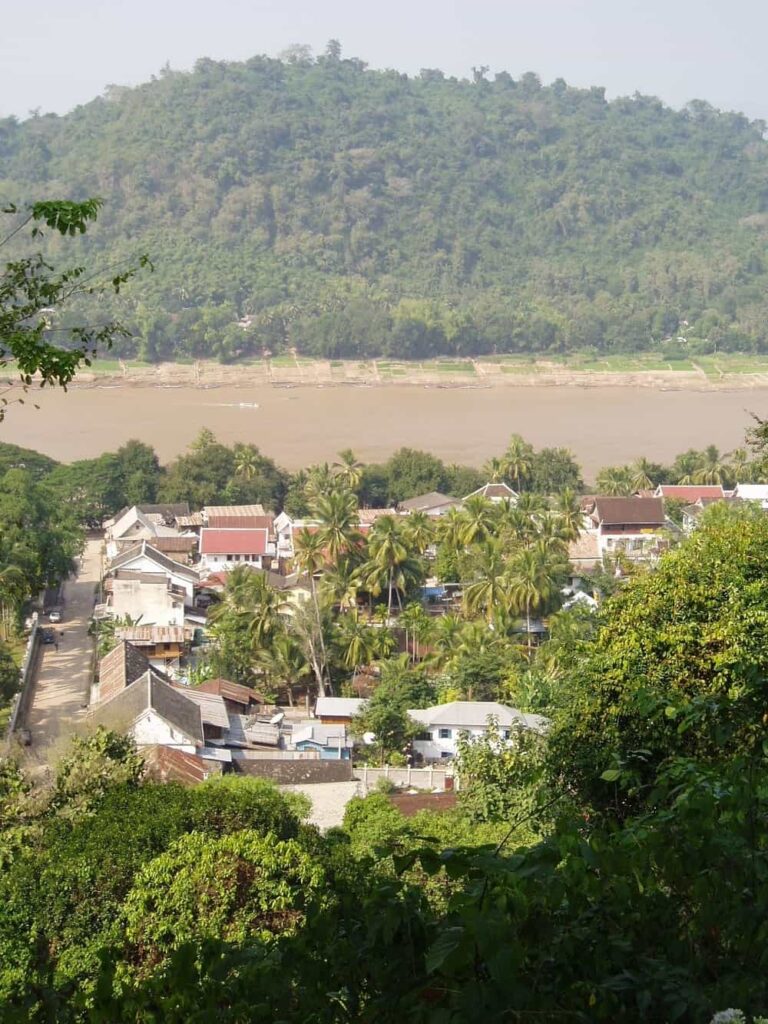 The Verdict
If you have the time to spend in Southeast Asia, this trip, the slow boat to Luang Prabang is a must-do experience. You don't need to pay the big bucks for it either. We have often said this. Our boat cost $20, some others cost a couple of hundred, but we saw exactly the same river. Like when we went to the Serengeti for $600. It usually costs $6000 right? You are seeing exactly the same scenery! If anything, a budget experience is even more real. You get to meet more of the locals and have more valuable interactions.
I hope you enjoyed this article. I certainly enjoyed writing it for you. And though our trip down the Mekong was a few years ago now, the only thing that has really changed has the cost, sadly, and the numbers of tourists doing it. You won't feel like you are the only intrepid ones anymore, but it is still worth it.