Chiang Mai is the capital of Thailand's north. It was once the capital of it's own kingdom, the old northern Thailand, formerly called Lanna. But the only advice we could find on how to do Chiang Mai seemed terribly outdated. We found lots of digital nomads advising you to stay in Nimman, but a visit here did not inspire us at all.
There were so many outdated articles sending us to the WRONG night bazaar! Read on to discover exactly how to do Chiang Mai in 2019.
---
---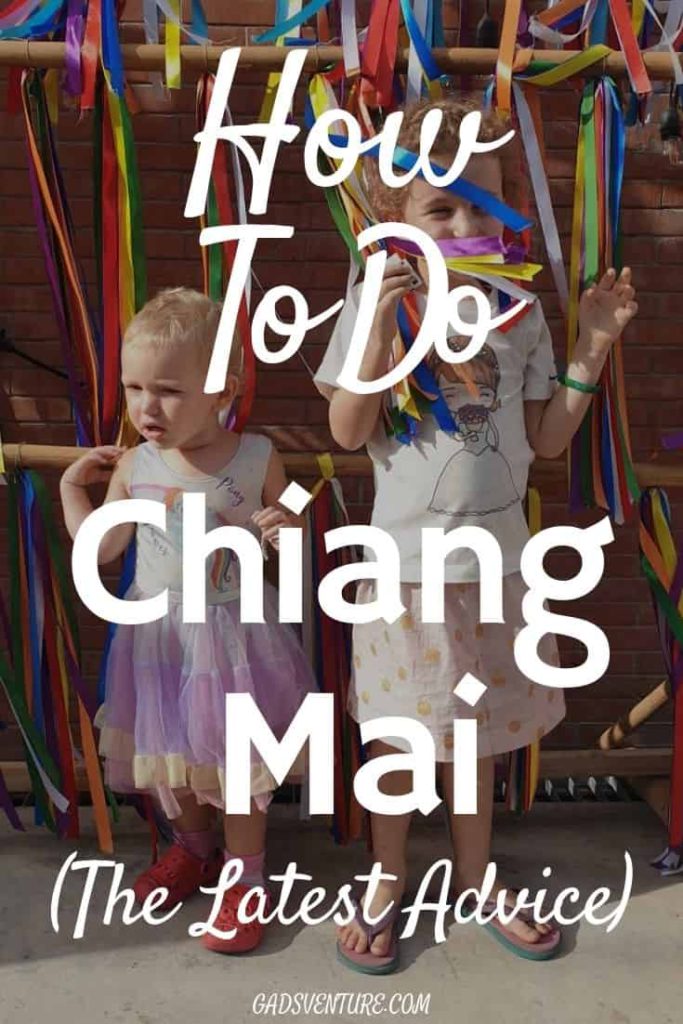 How to Get to Chiang Mai
Chiang Mai has an International Airport. But we flew into here from Bangkok via Air Asia. Other options for arriving into Chiang Mai from Bangkok are:

Arriving at Chiang Mai airport, it is easy to navigate your way through. We had a domestic flight, so for once, it was nice not having to line up for customs and immigration.
We had pre-booked our airport transfer which ALWAYS makes life easier for us, with 4 kids and luggage. This was the cheapest way to do it, and they even offer an option to arrange you a local SIM card at the same time. Check out the latest price and book here.
Klook partners with local transport operators to arrange cost-effective taxis and tours.
It is often cheaper, and always easier to have your airport transfer pre-booked. One of the main benefits is being able to search, browse and pay for the services online securely with your credit card.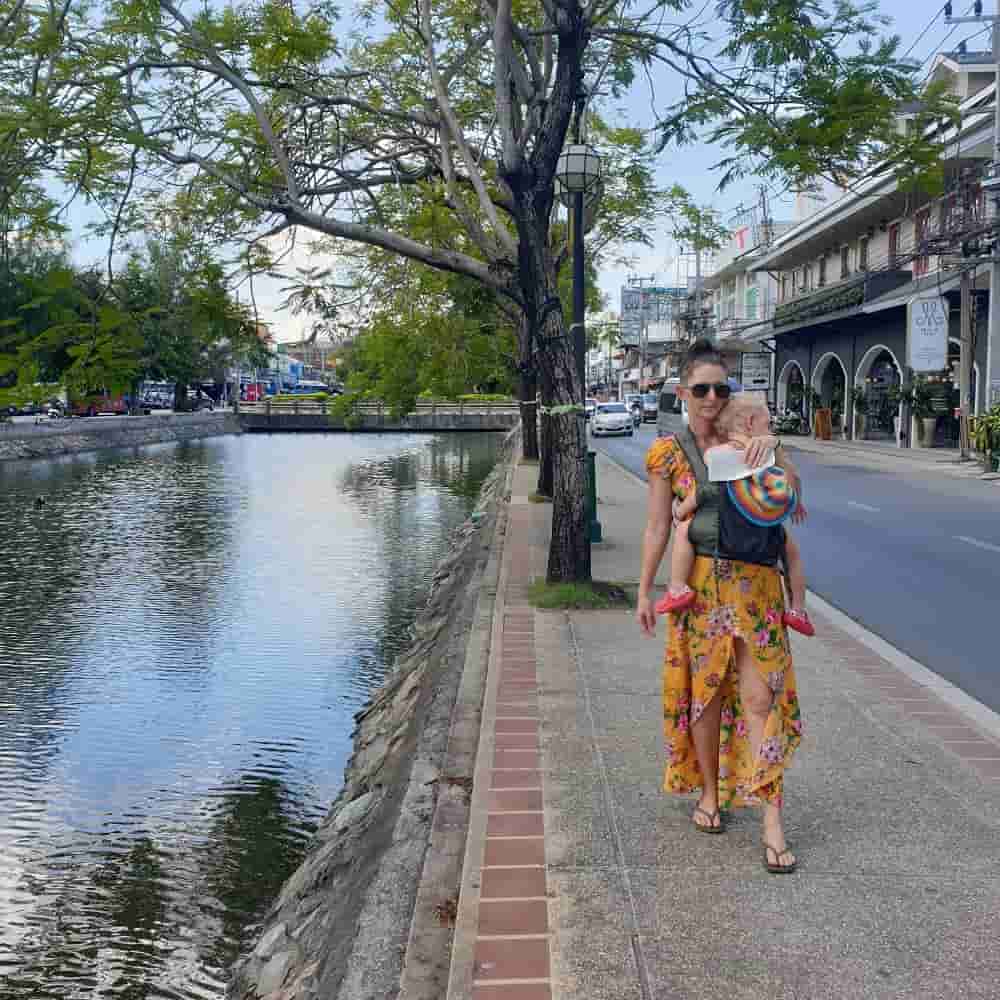 Getting Around Chiang Mai
If you want to know exactly how to do Chiang Mai in 2019, you need to get yourself the latest apps which make transport around town a breeze.
Grab
We use the Grab app for all our round city transfers. It is the cheapest way to get around town. You need to have a Thai sim card in order to sign up for the service, but the app itself is free to download and use. Get your Thai sim card from the airport on arrival, and top it up at any 7-Eleven.
Download the Grab app for iPhone here
Download the Grab app for Android here
Within Grab you have the option to book a motorbike, an electric tuk-tuk, a Grab taxi, or Grab car. Simply select your location, and enter a destination, get a quote, and book a driver. Then you get picked up within 1-3 minutes and taken exactly where you want to go for the quoted fee. No negotiating necessary! You can even record your credit card details when you sign up so that these transactions are automatically cashless!
Grab also has a great function call Grab Food. More on this later….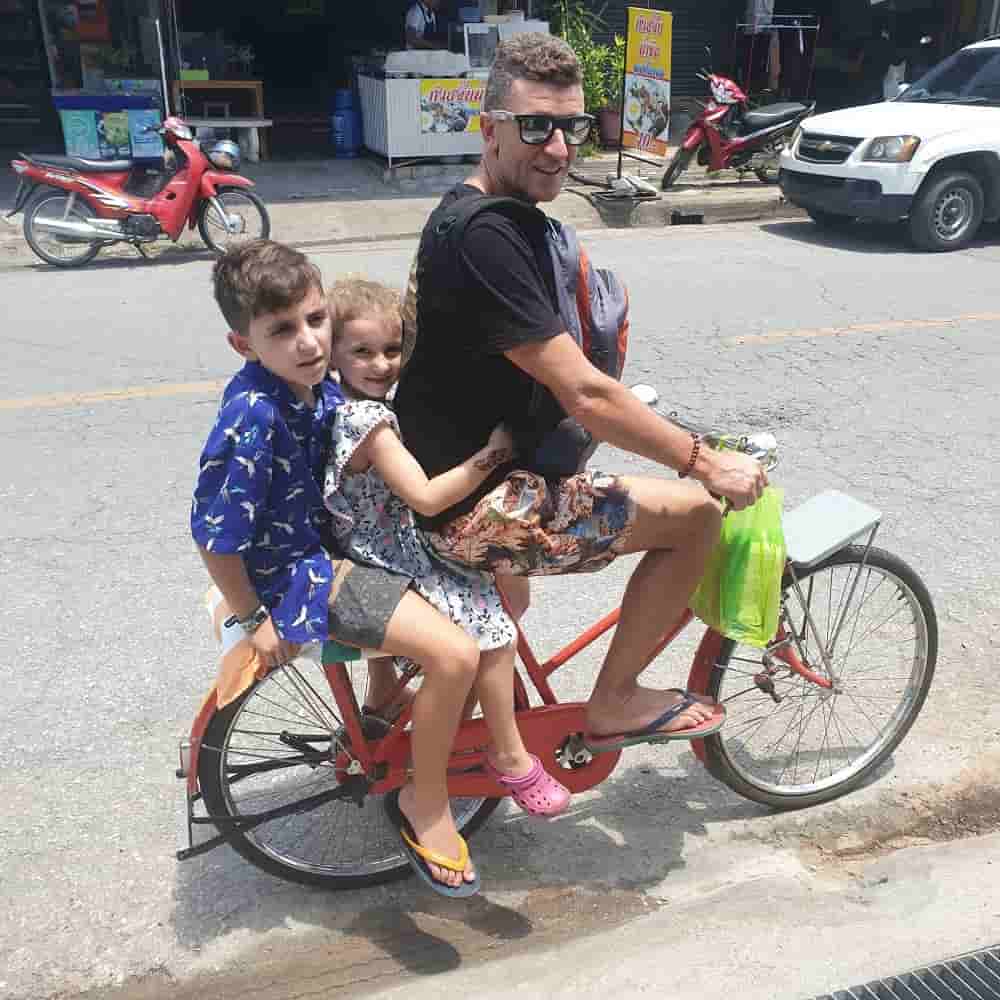 Songthaews
You will see red utes with a roof and seats in the back too. These are called Songthaews (pron. song-tow) and a trip around town will cost 30 THB per person. They will offer you rides all the time and are definitely a cheap way to get around if there are only 1 or 2 of you.
Rent a Scooter or Bicycle
Navigating Chiang Mai by scooter will take some experience but is definitely do-able. You are supposed to have an International Driver's Permit, although this is rarely asked for when hiring scooters. You will need your passport though. A scooter will cost between 150 THB – 300 THB per day, with rates negotiable for longer rental terms. Remember:
Drive on the left
Make sure you have travel insurance – You are probably not covered unless you have a motorbike license in your home country. Check your policy details and don't risk it
Be ready for anything
Thai's don't get road rage, and anything is acceptable. Stay cool
The road inside the moat in the Old City is anti-clockwise while the road outside the moat goes clockwise, which can make it fun to navigate
We had free bicycles included in our Airbnb, see below, and these were a great way to explore our local area.
Rent Your Own Car
We had a car for as little as $25 per day. This gave us so much freedom to explore the north of Thailand at our own leisure. Parking was never a problem. For all the details, read this: Driving in Thailand.
Where to Stay in Chiang Mai
Chiang Mai is basically divided up into:
The Old City – Atmospheric and surrounded by crumbling city walls and a moat
Nimman – Flashy, new and soulless with lots of people, bright lights and expensive stores
The rest of Chiang Mai
Within the city walls, there are a number of budget and mid-range guesthouses and hotels. More luxury accommodation is found near the night bazaar which is outside the city walls and to the east, and in Nimman the.
Chang Khlan District
On our first visit to Chiang Mai, we were at a loss. Every blog we read told us to stay in Nimman, but we didn't want to commit without seeing it first. So we booked a charming (and cheap) Airbnb outside the city and to the Southwest of the wall. This area is called Chang Khlan and really had a charm all of its own!
If you haven't already joined Airbnb, use this link to join up for free and get a $55 voucher towards your first stay. Then check out this particular house for a great value and comfortable stay, away from the busy touristy areas. It sleeps 6 people, so is perfect for a bigger family or group of friends. 2 bicycles are included in the rent, and your self-contained and air-conditioned villa is super close to cafes, convenience stores, and a handful of cool local restaurants. The local market also provides an opportunity for self-catering. We loved this place and found it perfect for a longer-term stay.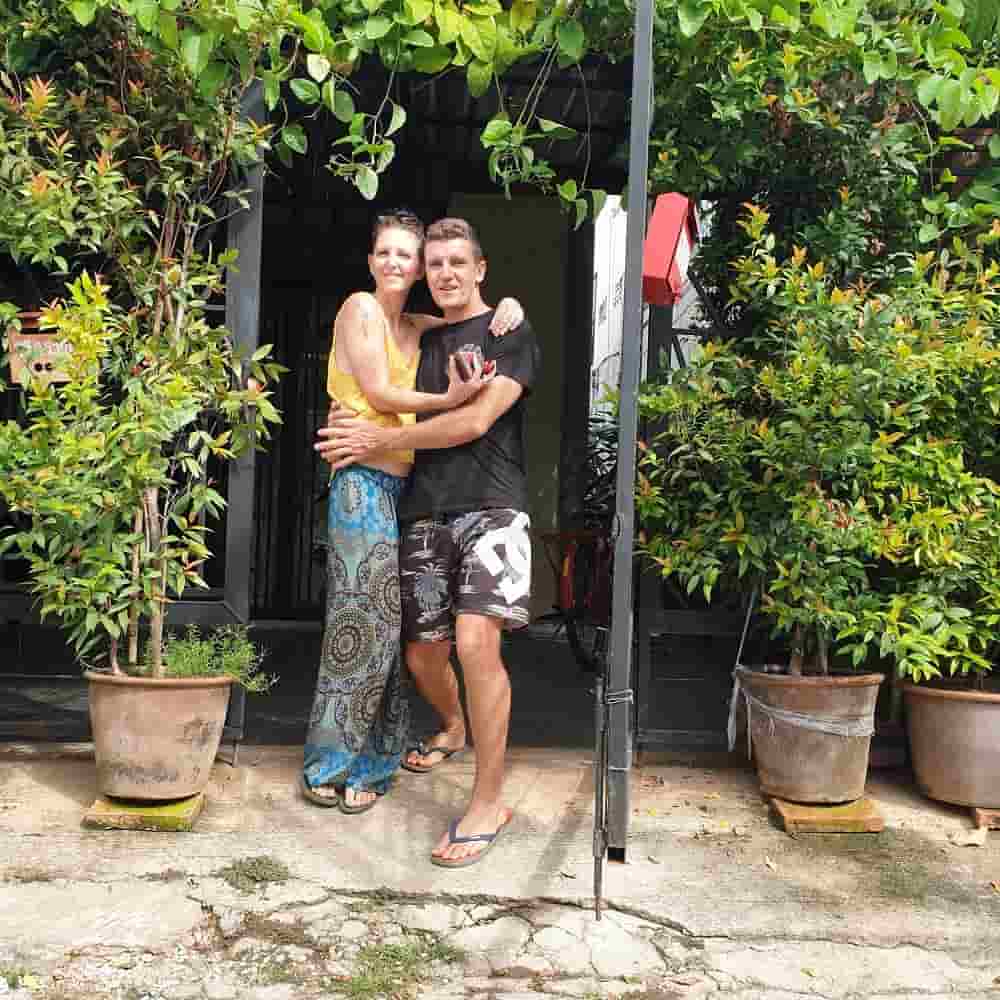 Old Town
Inside the Old City, we found a wonderful budget hotel which our kids absolutely adored called Little Bear's Home. It was so cheap for a family room with 2 king beds and a chaise lounge and the rooms were decorated with many stuffed teddy bears. Check prices on Booking.com here.
There were amazing local restaurants just footsteps away, and the best local market in the streets surrounding on Sunday nights.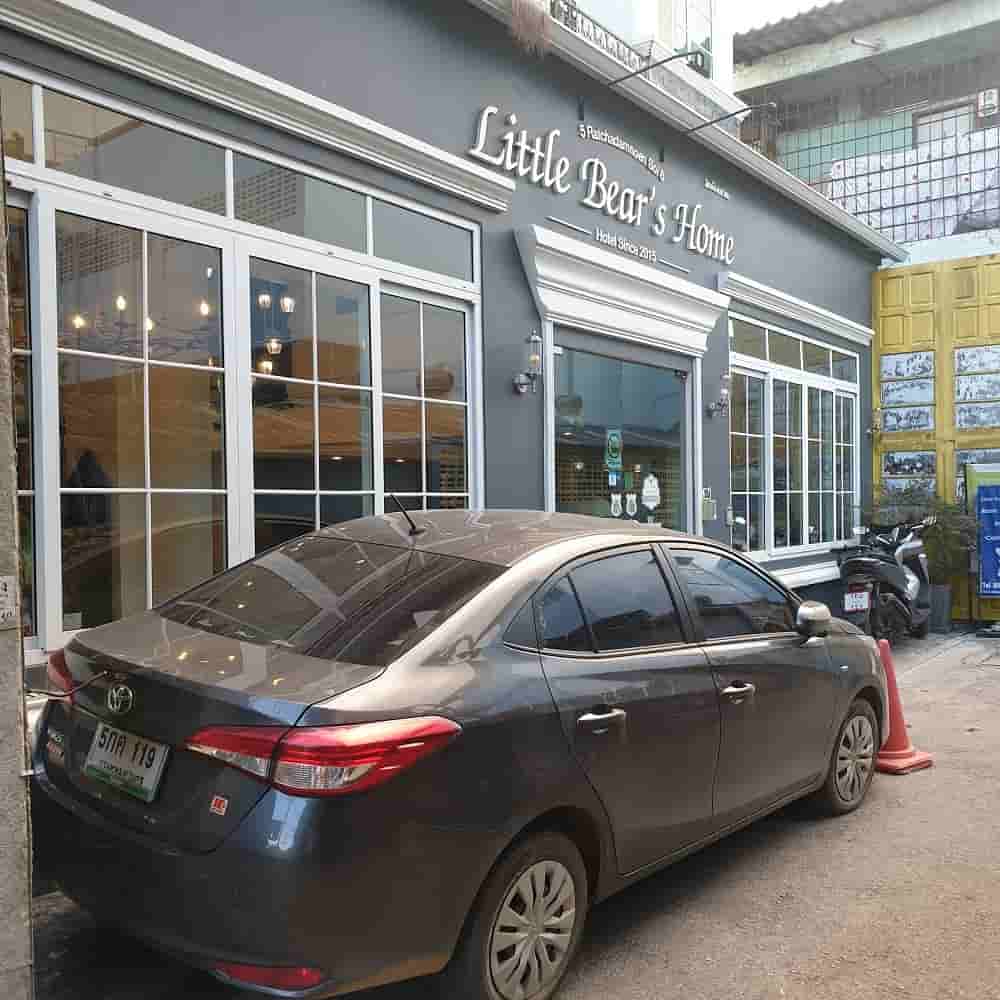 Staying inside the Old City Walls makes exploring the temples, restaurants and bars a breeze. The area close to Tha Pae Gate on the mid-eastern side of the wall is the most happening part of Old City.
Where to Eat in Chiang Mai
The best street food in Chiang Mai will be found at the markets, listed below. Some of our favourite restaurants are here. We like it cheap and cheerful, with great menus that please every member of our family.
Click on the link to see their locations on the map: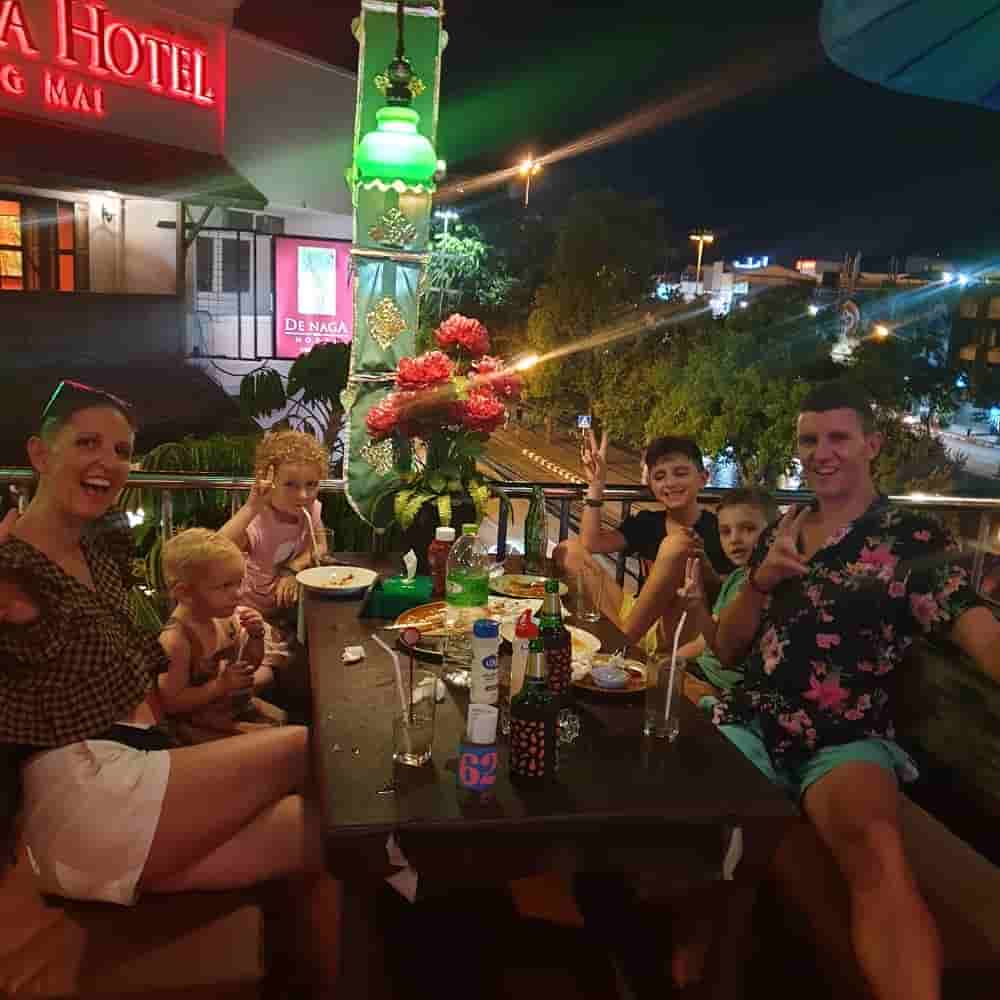 You can easily and cheaply get food delivered in Chiang Mai using either Food Panda or Grab Food. This certainly makes life easy if you have had a big day of exploring, or if it is pouring rain and you can't make it out for dinner. Often delivery is free, and you can browse from a large range of local and western-style food.
Download Food Panda here for iPhone
Download Food Panda here for Android
Best Markets in Chiang Mai
Kom Market
We had a daily local market nearby to our Airbnb in Chang Khlan called Kom Market It is open daily from 6 am to 9 pm and is full of locals living normal lives. Kom Market was so refreshing as there was no tourist rubbish, it was just fresh cheap food and a great atmosphere. Adjacent to this are 3 convenience stores, so you can get everything you need in the one area.
Saturday Night Walking Street
The Saturday Night Walking Street Market (click for location) starts on the street along the south gate of Old City with hundreds of food stands. Then continue along the walking streets which are blocked off to traffic for kilometres of art, craft food and touristy stalls.
The markets are huge! And if it is busy, it can be hard to find a way out. Be aware that it is hard to get a taxi in here as the streets are closed to cars, however, you can usually find a Grab e-tuk-tuk or motorbike. Although this is pretty touristy and busy, it is worth seeing.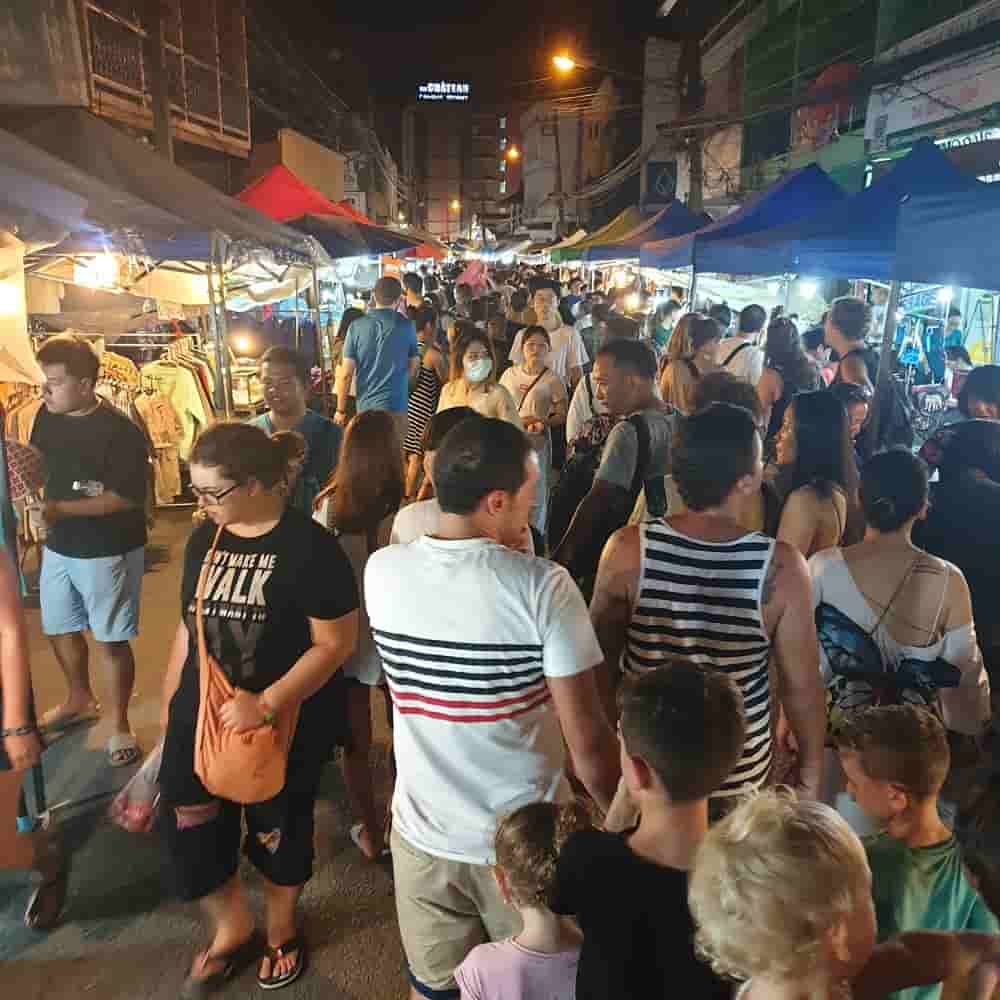 Anusarn Night Market
The Chiang Mai Night Bazaar is no longer the top market in Chiang Mai. We went here after reading blog post after blog post saying it was the best market in town. However, half of the stalls are empty, and it feels deserted.
Further down the road, you will find instead the Anusarn Night Market which is apparently where all the store holders have migrated to. Anusarn is now the best night market in town and if you want to really know how to do Chiang Mai, you should really start here. The food is good, and souvenir shopping is excellent. You will find bars, tour companies, a Muay Thai stadium, and a Cabaret show within Anusarn too.
The Anusarn Night markets are located here, and are open from 4 pm to midnight daily.
Sunday Tha Pae Walking Street
Tha Pae Walking Street Markets runs all the way from Tha Pae Gate, right down Rachadamnoen Road and along various side streets too. It gets pretty busy along the main street, but the side streets are much easier to navigate. The roads are closed to traffic but beware the odd motorbike.
We particularly enjoyed the part of the market that was on Arak 5 Road as it was much quieter, with more unique items for sale and live entertainment. Most importantly, you had room to breathe too. This market is held on Sunday evenings from 5 pm to 10.30 pm.
11 Fun Things to Do In Chiang Mai
We spent a month in this part of Thailand, with our 4 kids. So we had to find the most fun things to do in Chiang Mai!
1 Wat Doi Suthep and Doi Pui Tour
To see Chiang Mai's most famous temple we hired a car and driver for the day. This enabled us to have absolute flexibility over our day tour of the area.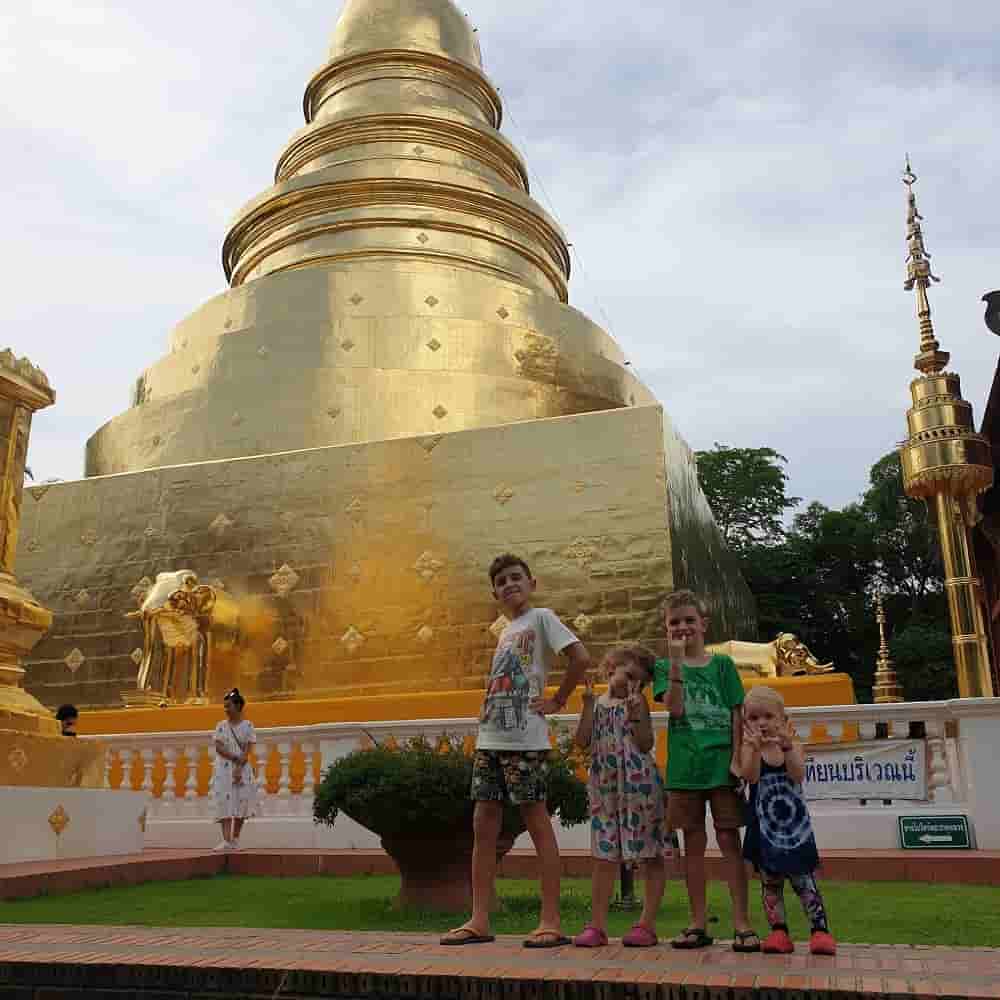 We visited Wat Doi Suthep (you need at least 2 hours) then headed on past this to the beautiful Doi Pui hillside tribal village. These places are found on the hill which is at least 30 minutes drive out of Chiang Mai. On the way back home, we visited a number of Chiang Mai city temples too.
Read about all the details of our Chiang Mai tour here including the best way to book.
2 A Morning at the Elephant Sanctuary
If you want to really do Chiang Mai properly, you have to visit an elephant sanctuary, at least once in your life. Did you know that there are over 70 such sanctuaries around Chiang Mai though? This makes choosing the best one very tricky indeed.
Luckily, we have done the legwork and found the best elephant sanctuary in Chiang Mai for you here. Check it out.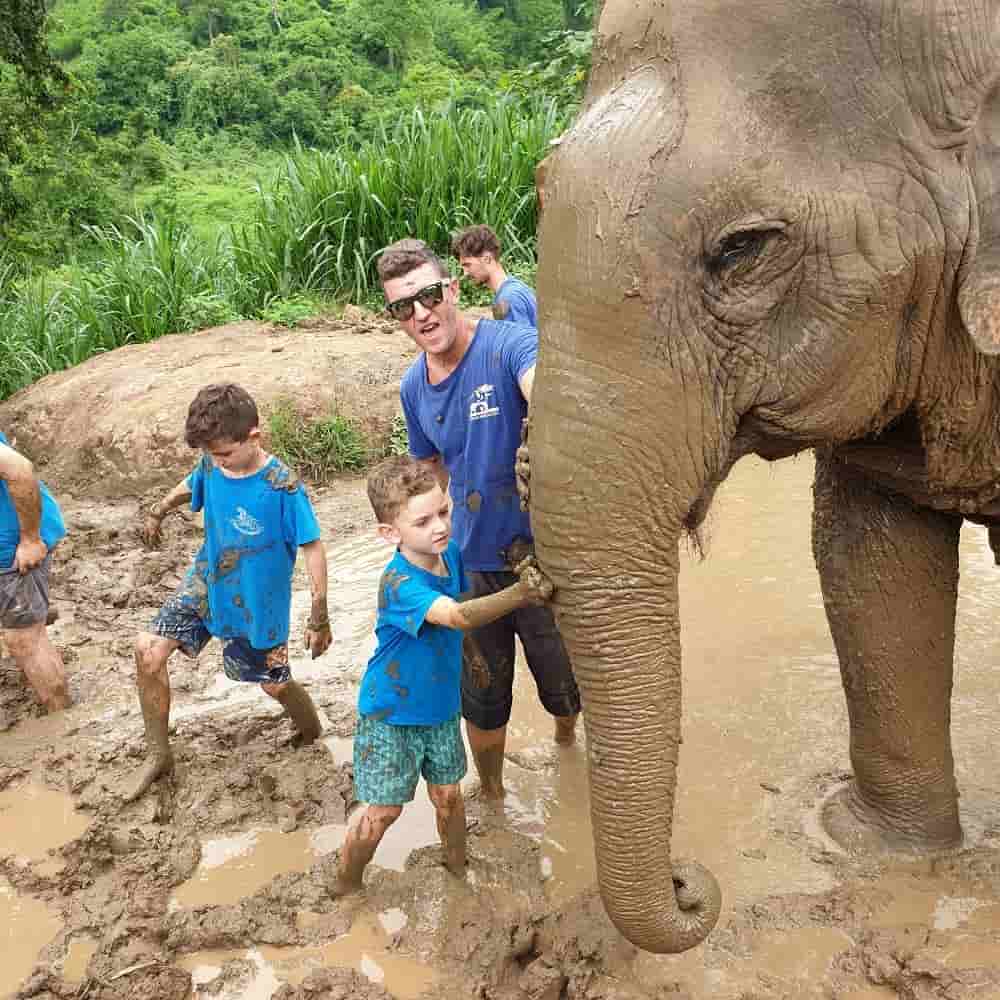 3 Try a Khao Soi
The most famous food of northern Thailand is a delicious chicken curry soup with yellow noodles and fried noodles. This is best sampled at a small local restaurant rather than a touristy spot. For the best Khao Soi in Chiang Mai, go here. Only 40 THB for a bowl of wow!
4 Chiang Mai Zoo
This was a great day out for the kids. It was way cheaper than the other zoo in town – The Chiang Mai Night Safari and even had pandas, an Indian Rhino, and you could hand-feed the giraffes! The Chiang Mai Zoo was super low-key, and it obviously used to be something much greater, but our kids had an absolute ball.
Cost of the zoo was so reasonable and for an extra fee, you could visit the onsite Chiang Mai Aquarium too. There is a shuttle bus that ferries you between attractions for an extra 30 THB per person, and a small waterpark in there too.
The zoo is located here. It is open every day from 8.30 am to 5 pm.
Read all about the Chiang Mai Zoo here.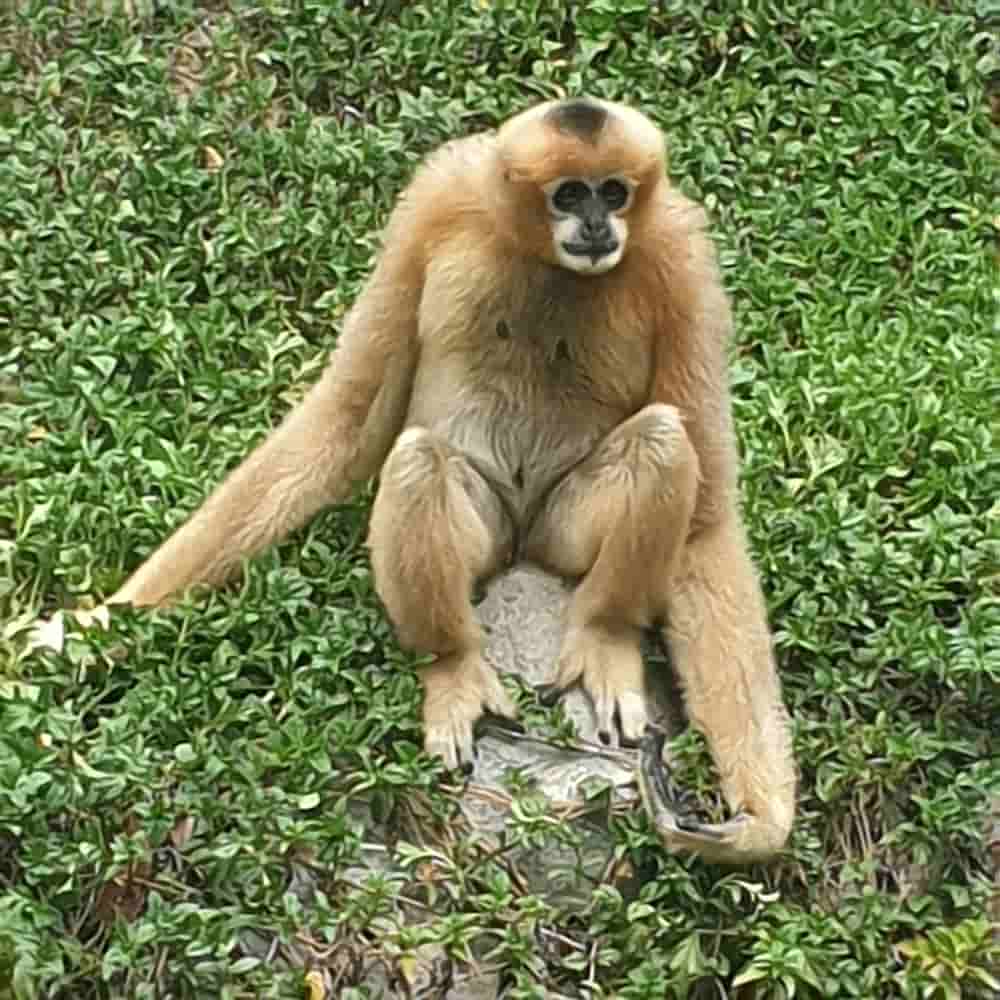 5 Maya Lifestyle Shopping Centre
This is a fun place to wander around in the air-conditioning for a couple of hours. There is a fantastic food court on the top floor with street food prices. Also, there are children's games and a small arcade next to this. The movie theatre is located on the top floor which shows all the latest films (in English). The shopping centre is located here.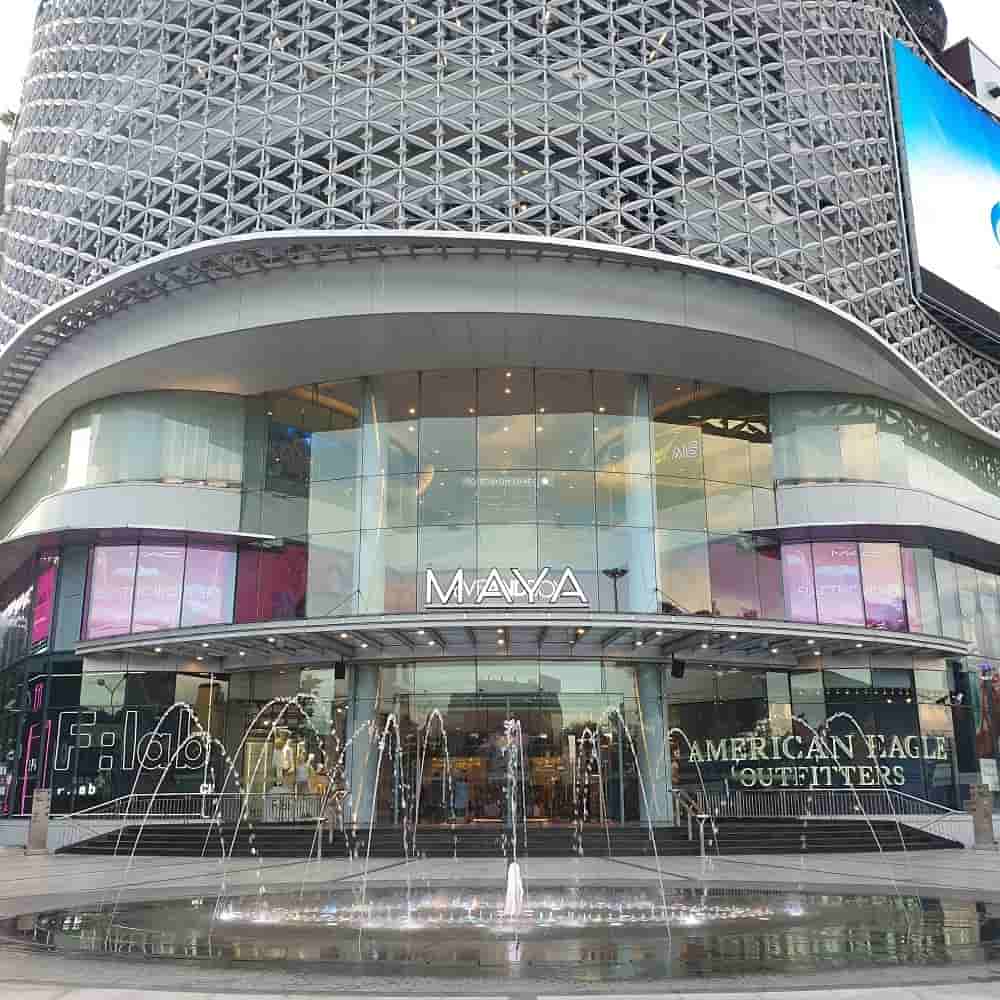 6 OConner Games Centre
One for if you have older kids, OConner is located here. This is a huge room full of gaming computers and it only costs 10 THB per hour! You have to be over 18 to play at night, but younger kids are welcome during the day.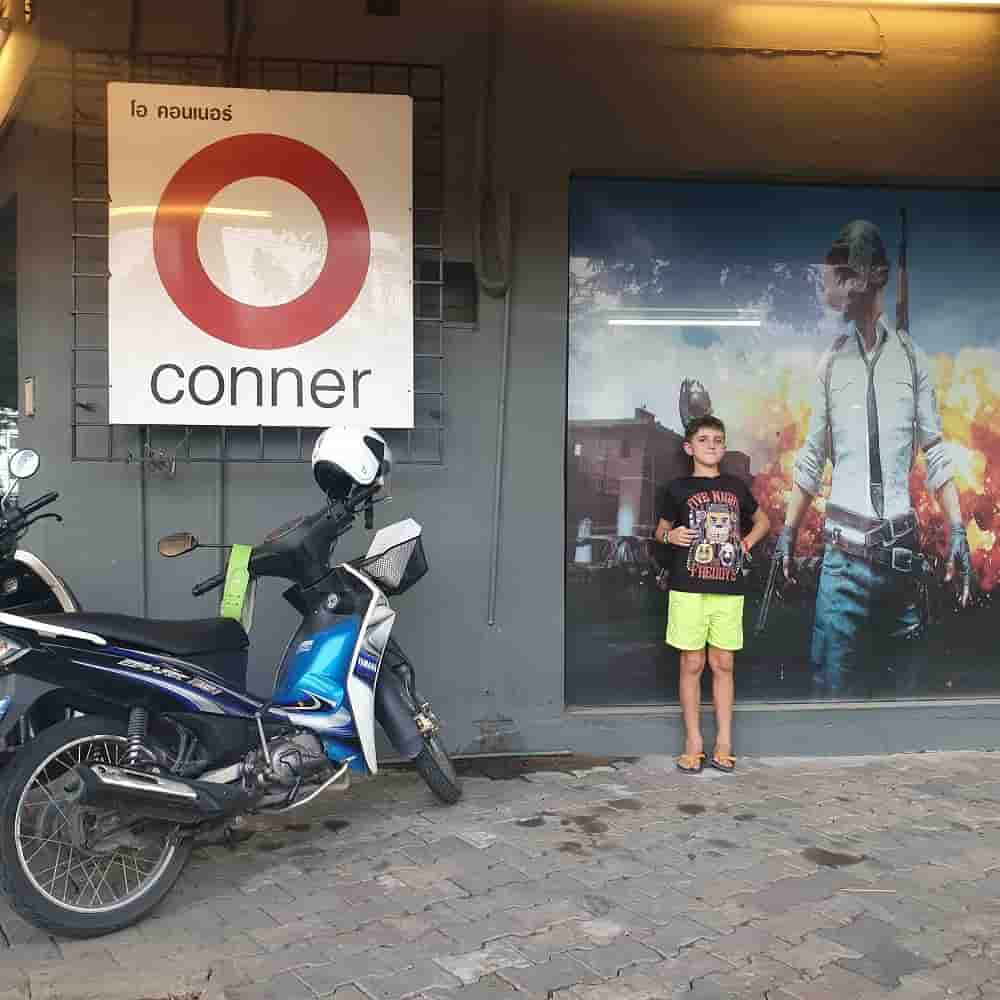 7 Art in Paradise
This is a cool 3D trick-art museum which has to be seen to be believed. It is located here, and open from 9 am to 6 pm daily. For ticket prices, see here.
8 Get a Sak Yant Tattoo
I had always wanted a sacred Sak Yant Tattoo administered by a monk with magical powers ever since I had first heard of them. So, I finally got myself one in Chiang Mai. This is how you do Chiang Mai!! For all the details including how to book your sacred Sak Yant, read this now.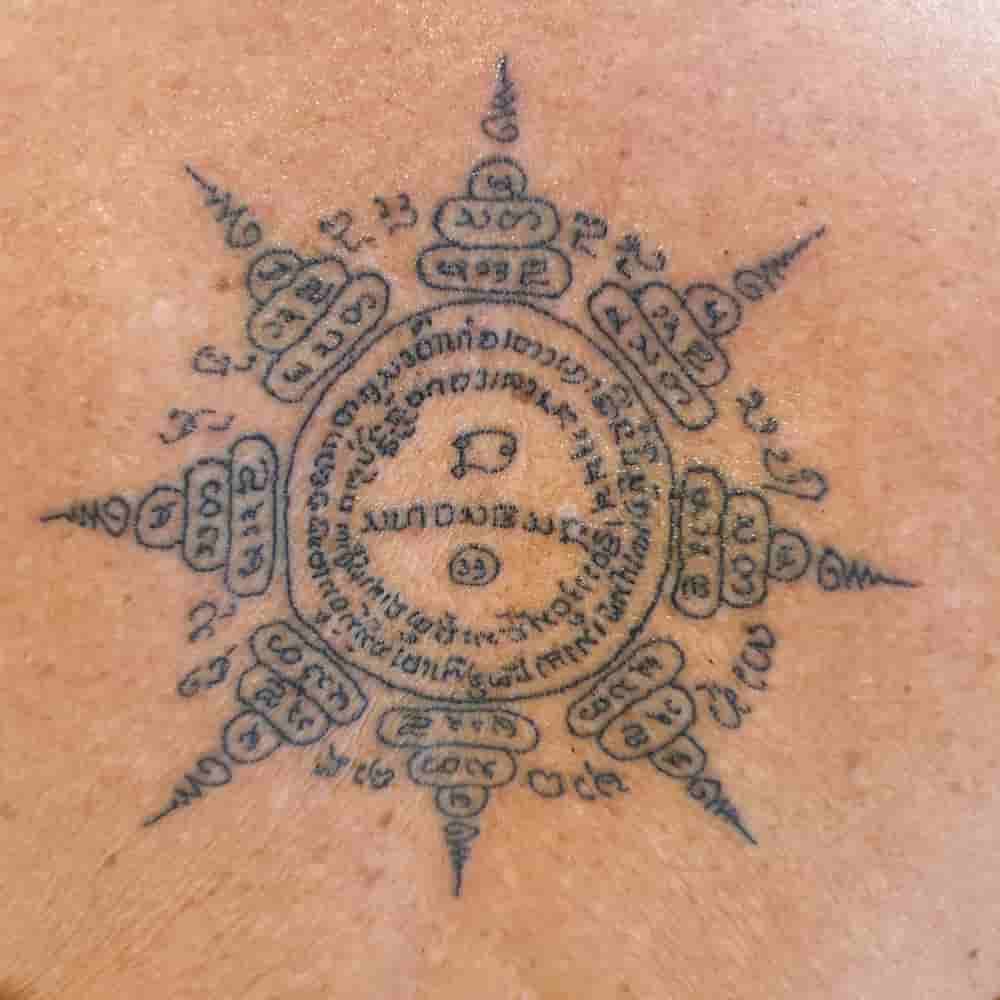 9 Check out Chiang Rai and it's Amazing White Temple, Blue Temple and Black Temple
We hired a car in Chiang Mai and did a fun road trip up to Chiang Rai, taking in the beautiful sights along the way. For all the details, check out these informative posts:
10 Visit Pai
Some visit Pai because it is an easy place to do a Thai visa run over the border and into Myanmar. Others go for its laidback hippy vibe. Whatever your reason, Pai is a 3-hour drive from Chiang Mai and easily accessible on a day trip.
11 Doi Inthanon National Park
If you are into nature, this beautiful National Park is only 1.5 hours out of Chiang Mai and a perfect day trip to escape the city.
How to Do Chiang Mai
Do Chiang Mai and do it well. Whether you have a few days, or a month to explore the beautiful north of Thailand, you will love your time in Chiang Mai, I guarantee it!