So, you want to go to Vietnam? I don't blame you. Vietnam is amazing! Such a cool blend of old vs new, Vietnam is the epitome of exotic Southeast Asian culture and cuisine. Read on and I will explain how to get a visa for Vietnam, so your trip will run super smoothly.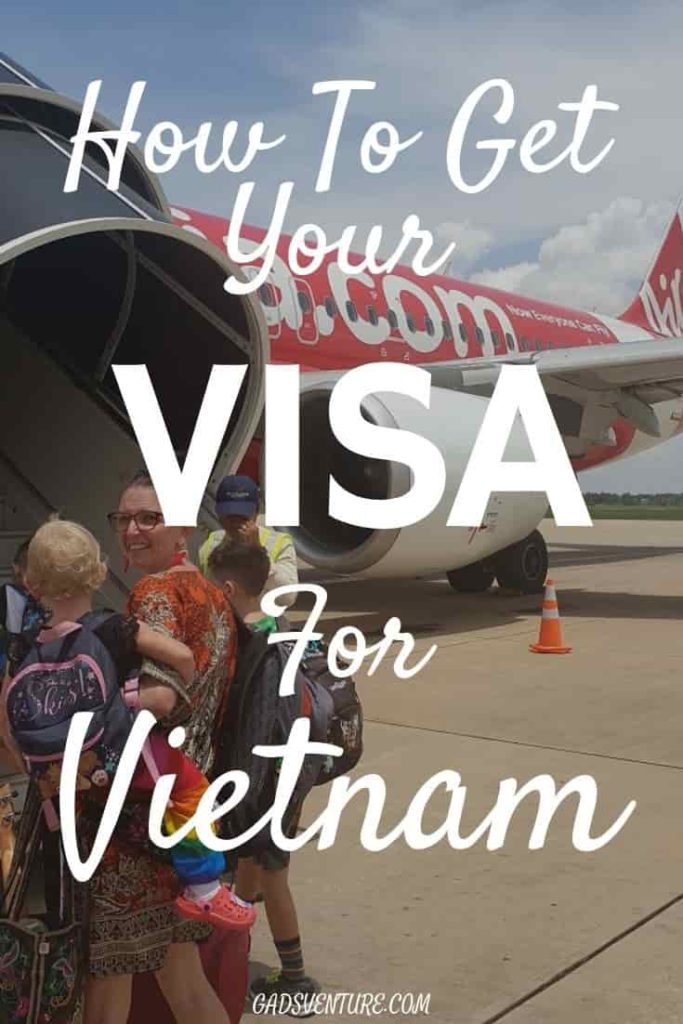 Getting to Vietnam
We got ourselves super cheap flights from Chiang Mai to Hanoi flying Air Asia. Skyscanner is by far the best way to search and compare flight prices from wherever in the world you are to Vietnam.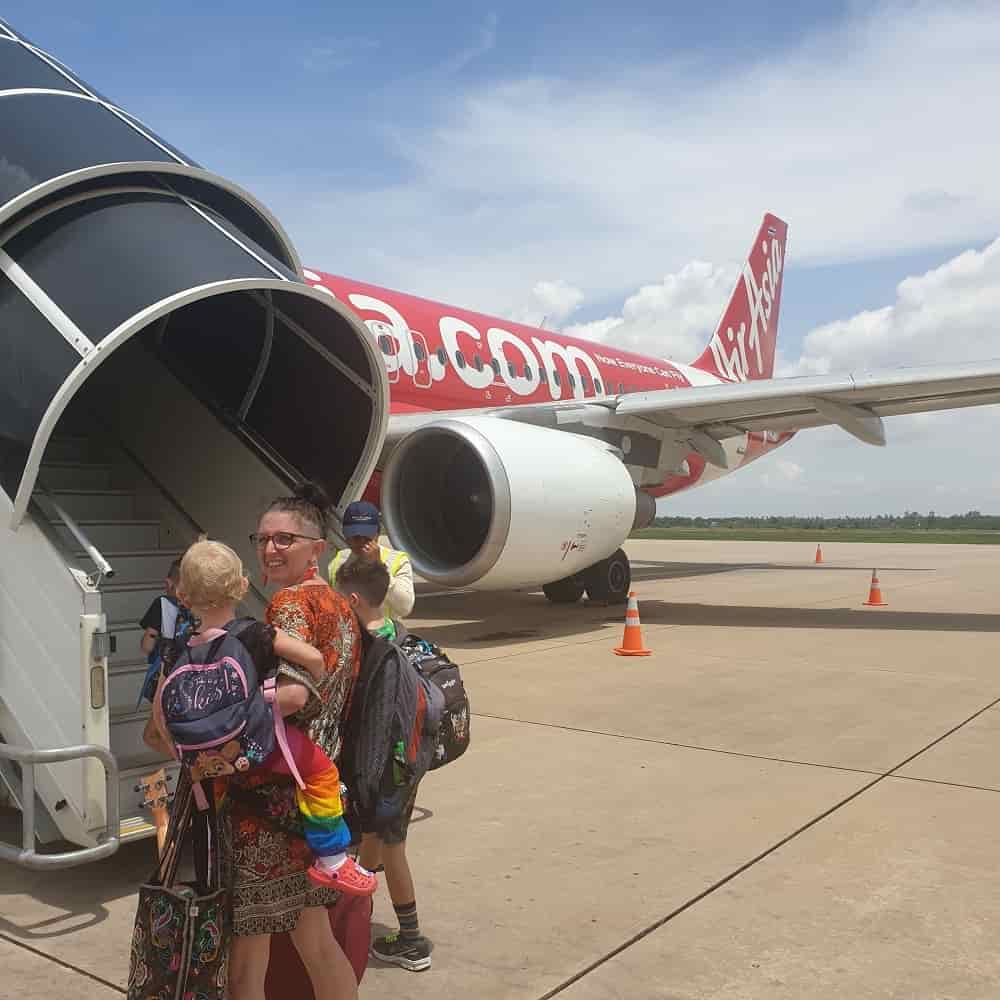 Hanoi (HAN) and Ho Chi Minh City (SGN) are the major ports of entry by air. Search flights here:
Who needs a Visa for Vietnam?
In short, pretty much everyone needs a Visa for Vietnam. If you are from Australia, New Zealand, America, Canada, UK or Europe, you will need a visa to Vietnam. There are 2 ways to do it.
Arrange your visa from the Vietnamese consulate in your home country before leaving home, or
Get a visa statement online and only have to get your visa sticker at the airport on arrival (the best option)
Option 1 – Vietnamese Consulate
There is one of these in most capital cities throughout the world. However, getting a visa from the consulate can be problematic. If you need an urgent visa, or if documents get lost in the mail, this will cause dramas.
In Australia, visit https://vietnamembassy.org.au/vietnam-visa
In USA visit http://vietnamembassy-usa.org/
If you are in UK see http://vietnamembassy.org.uk/
For New Zealand https://vietnamembassy-newzealand.org/en/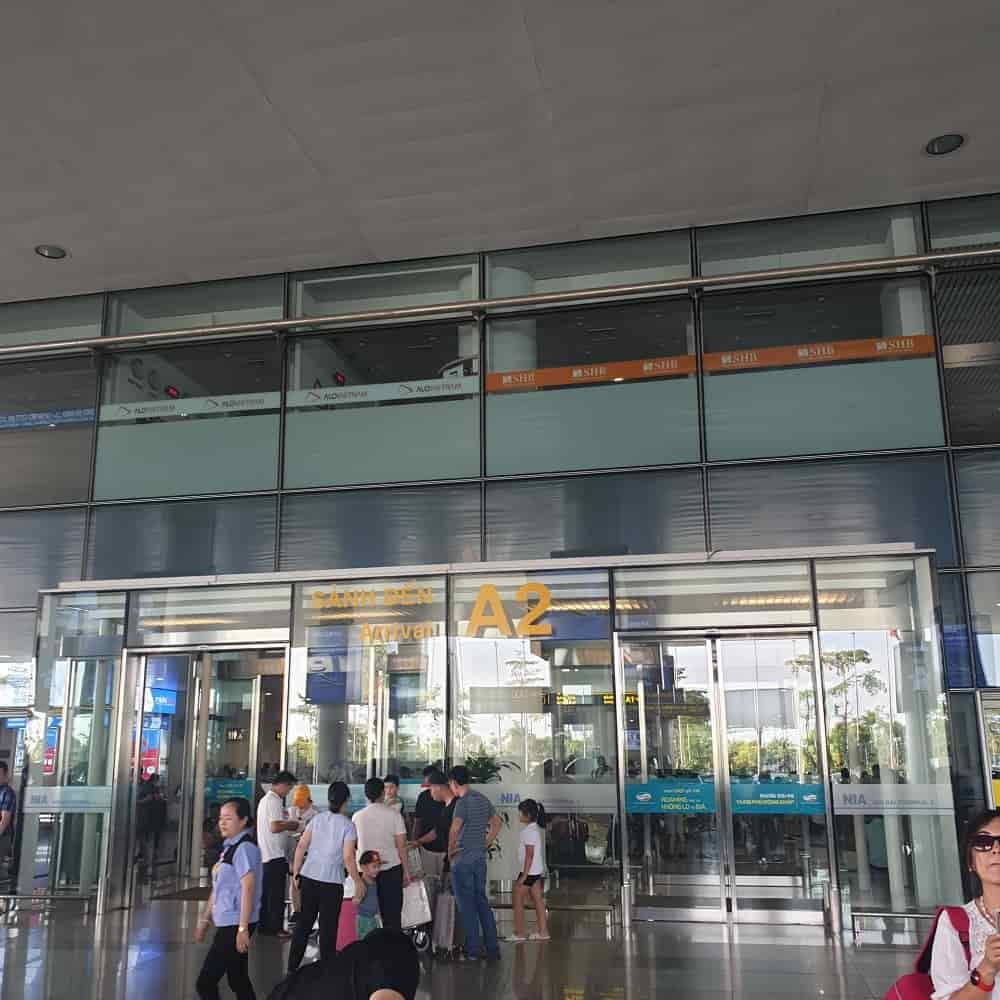 Option 2 – Online Visa Application
The embassies around the world have received reports of complaints that visa application services have been fraudulent via unauthorised or untrustworthy websites. As such, tourists have been caught out, having to pay fines or not allowed to even board the plane.
That is why we can personally validate Vietnam Visa VOA company as the best way to get your Vietnam Visa online today. They are 100% legit.
For a list of countries that are allowed to do an e-visa application, read this.
We went with a visa service called Vietnam Visa VOA. The process was so simple and streamlined and made our entry into Vietnam absolutely smooth. All we had to do was send a photo of our passport information pages (x6 for each member of our family) and wait 2 days. Then they sent us a Visa Approval Letter stating we were eligible for Vietnam visas. Done.
For urgent visas, you can contact them directly for more information.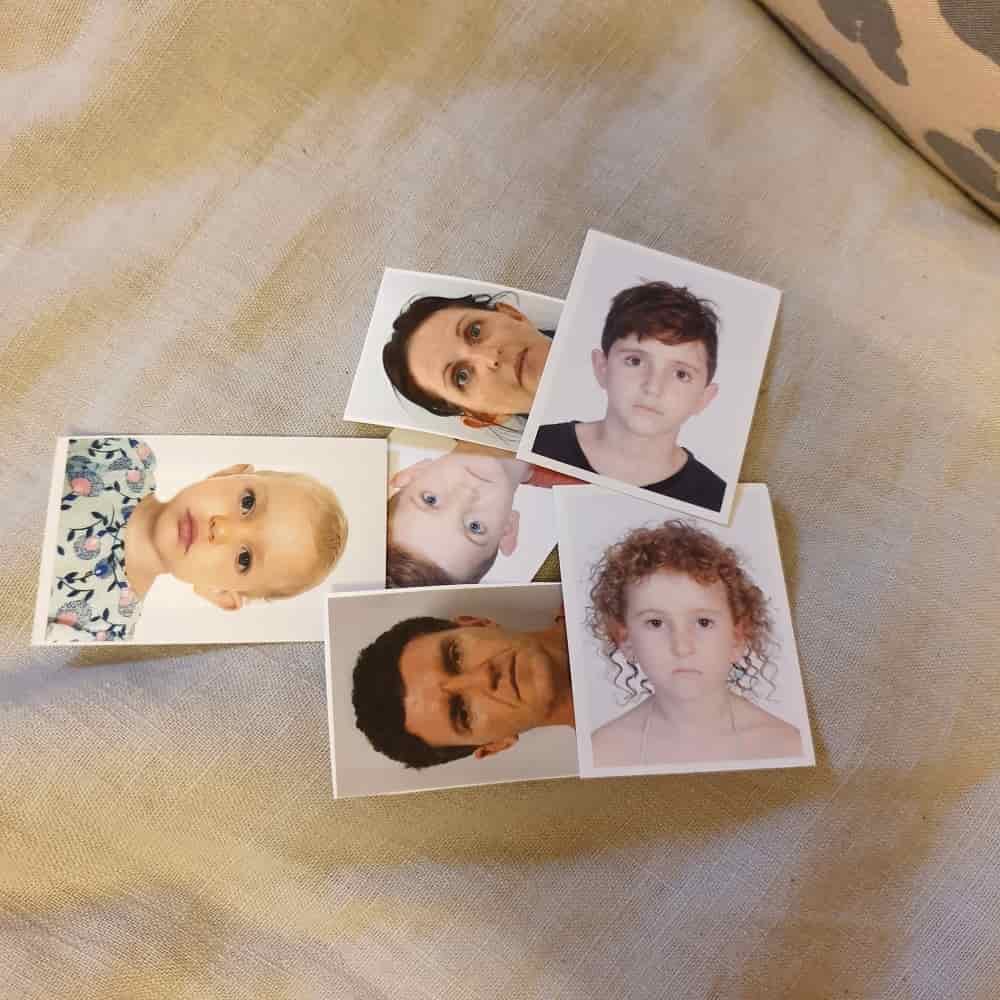 For a family of 6, simply sending the details on, without having to spend hours filling in online forms myself, I appreciated the ease of use.
The other way you can do it is to apply directly with the government website https://evisa.xuatnhapcanh.gov.vn/trang-chu-ttdt Here you will have to fill in all your details yourself, and then wait 3 – 5 days for your confirmation letter.
Vietnam Visa – Cost
For a Vietnam Visa through Vietnam Visa VOA with all the hassle and form filling taken out of your hands, the cost is as follows: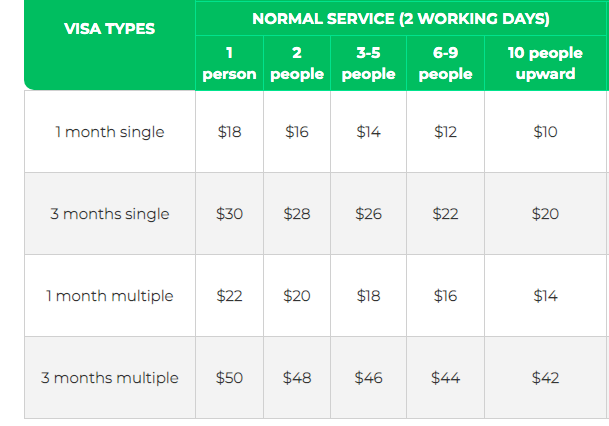 On top of this Visa Approval Letter Fee, everybody pays an additional 'Visa Stamping Fee' on arrival of $25USD per person, payable in cash. We made sure we had the USD with us having exchanged our last Thai Baht for dollars at the airport, but you can also pay in VND.
Check the latest exchange rates here. Currently, $25USD is equal to 582,784.33 VND.
How to Get a Visa For Vietnam – The Best Way
I love the convenience and ease of having someone doing the form filling for me. For a few extra dollars, this was definitely worth it. I completely recommend Vietnam Visa VOA.
What You Need for Your Vietnam Visa on Arrival
Once you have your Visa Approval Letter from Vietnam Visa VOA, you need to print out a copy. Also, print out and fill out the visa application forms (one per person) that are provided for you via email at this time. You also need to have in cash, the $25USD 'stamping fee' per person. There is an ATM in the arrivals hall in Hanoi, if you forget this. You can also pay in Vietnamese Dong. I am not sure why they prefer payment in US Dollars. It seems strange to me, but oh well.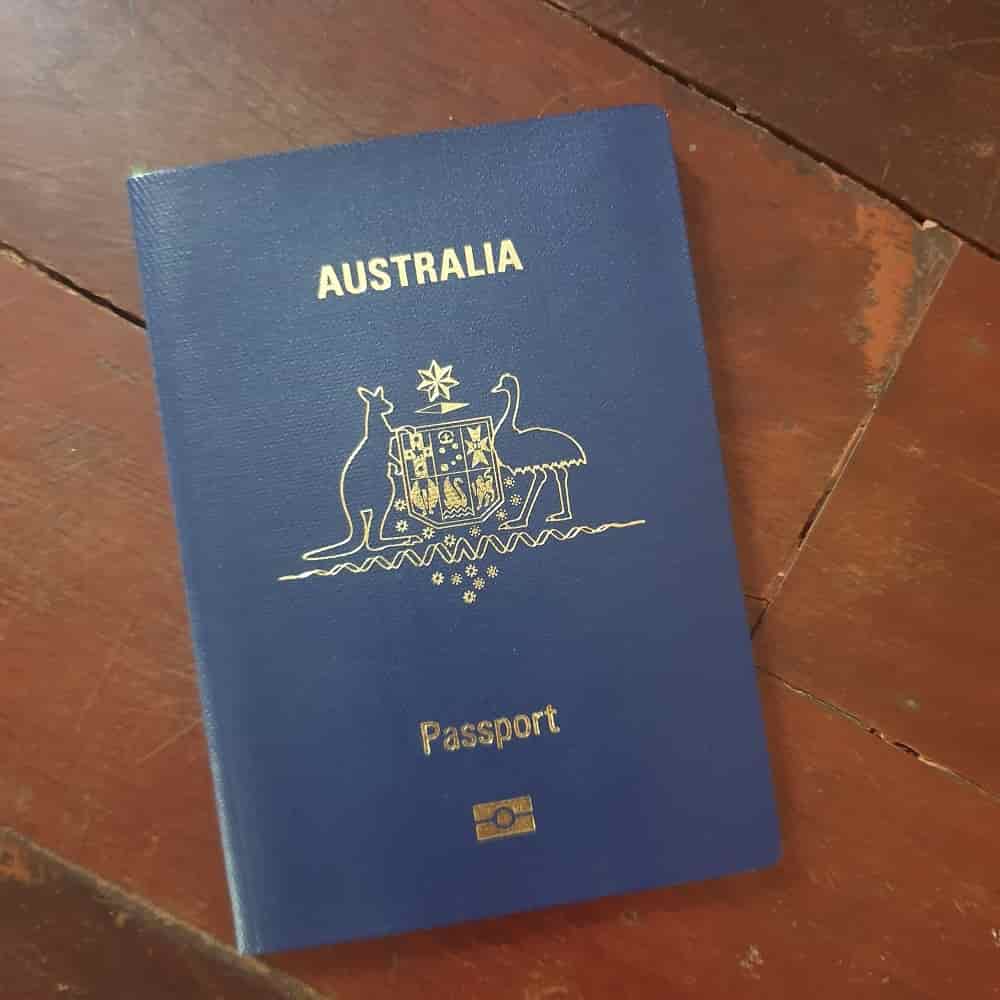 Vietnam Visa Requirements
You will need 2x passport photographs (although, they only wanted one each when we got there), a passport with at least 6 months validity, and the aforementioned paperwork.
At Hanoi International Airport (Noi Bai International Airport) the process was quite simple. We entered the arrivals hall and were ushered to the left. You have to be in the queue for visa applications, not just head directly into immigration.
We lodged all our forms and had to wait for about 10 minutes for the process to be completed. Then we paid the fee, got our passports with our new visa stickers, went through immigration, were stamped and in!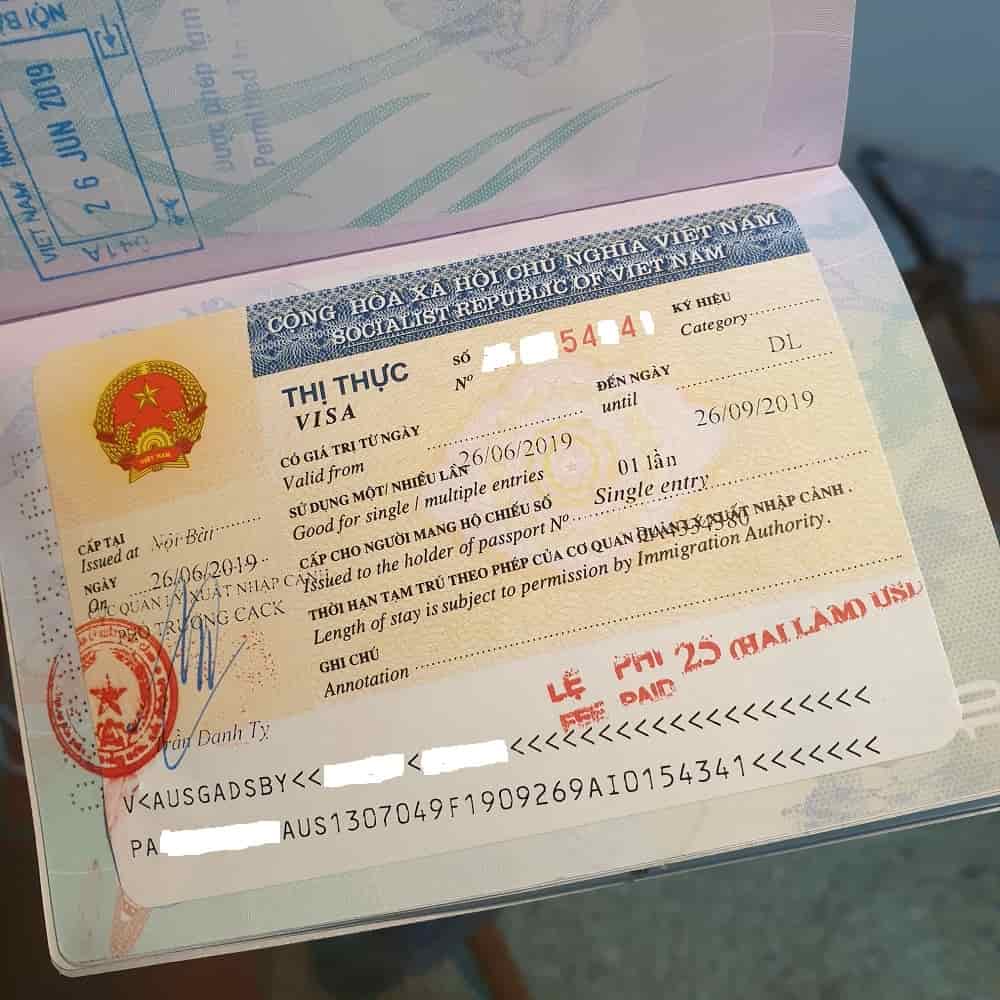 What Sort of Visa do I Need for Vietnam?
You have the option of a one month, or three months, single or multiple entry visas. We have gone with a 3-month single entry. It is awesome knowing we have so much time in this glorious country. We last visited here in 2004 and saw as much as we could in 2 weeks! So we are kicking back, and enjoying Vietnam this time for sure.
I always have anxiety when I fly. I end up having a sleepless night the night before, and am constantly waiting to be denied entry into a country. Something about flying and customs and immigration really terrifies me, and I am a lifelong seasoned traveller. So, I am eternally grateful to the kind people at Vietnam Visa VOA for providing us with stress-free visas for Vietnam, that I had complete faith in.
For a look at the visa requirements for the other countries we have visited so far on our family gap year through southeast Asia, check out these awesome articles. I hope you find something here that helps you with your travel quest!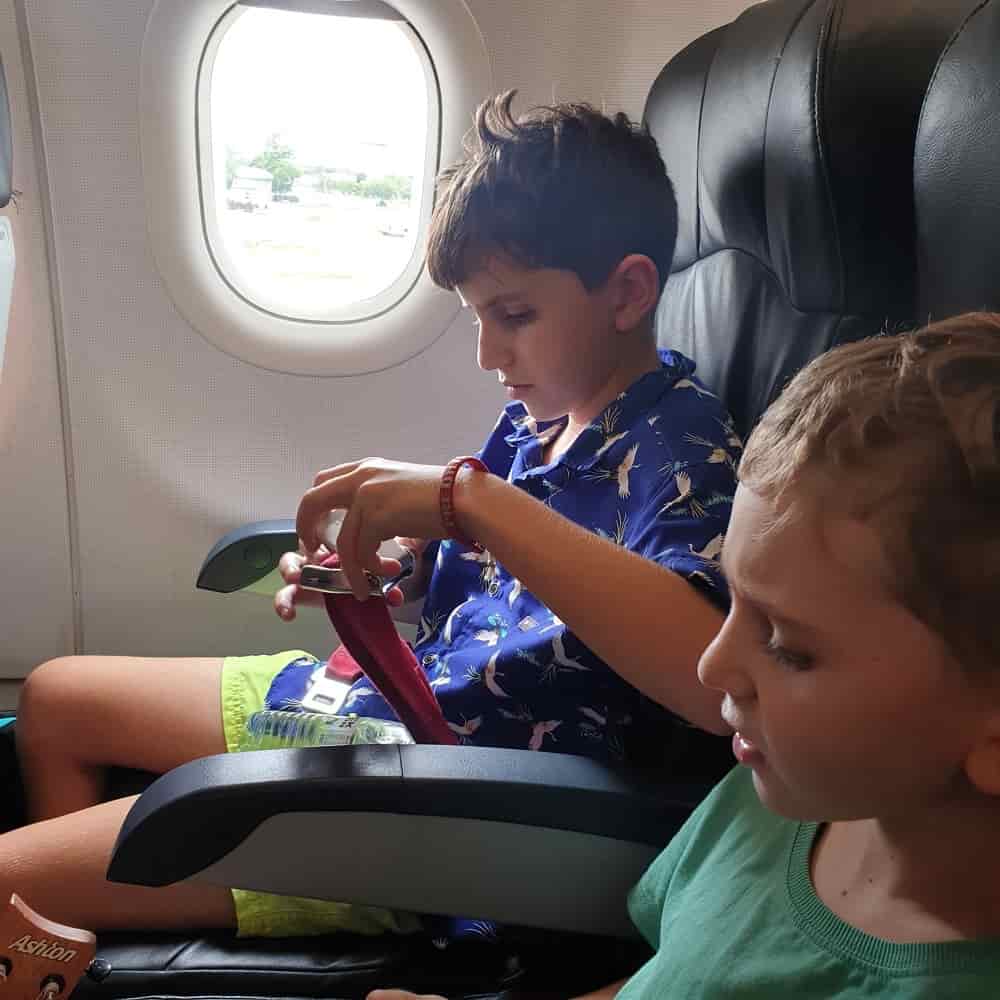 Go and give us a follow on Instagram or Facebook to keep up to date with our epic family adventure around Southeast Asia! We are currently living it up in Hanoi, Vietnam with our 4 young kids after selling everything to pursue our dreams. We might just inspire you too!