Are you visiting Thailand's Chiang Mai this year and wondering what else there is to do apart from temples and shopping? You should definitely put the Chiang Mai Zoo on your list of fun things to do in Chiang Mai, it will amaze you!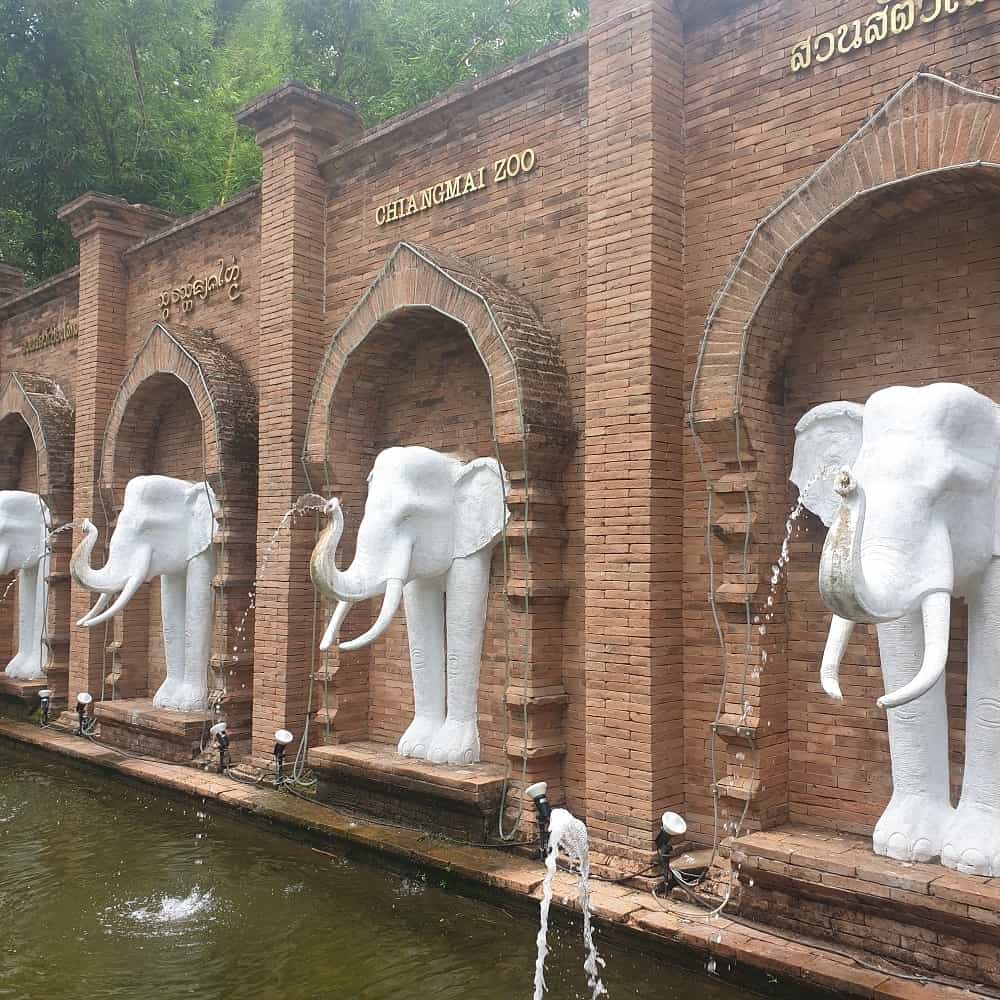 Here are some other great things to do in Chiang Mai
Where is the Chiang Mai Zoo
The Chiang Mai Zoo park experience is located at 100 Huay Kaew Road and located at the foothills of Doi Suthep.
The park cover's 200 Acres of land, is home to around 400 different species of animal and provides terrific views of the city of Chiang Mai.
Check out the location on Google Maps here.
Chiang Mai Zoo Opening Hours
The zoo general opening times are 8 am to 6 pm every day.
Getting to Chiang Mai Zoo
Getting to the Chiang Mai Zoo can be done using the following transport options:
Public Transport
Catch a local bus from downtown Chiang Mai to the Zoo. This will take you approximately 15-30 minutes and is the cheapest of the options costing around 11 THB. For more information on bus times visit here.
Catch a Songthaew
For an easier option locate a local Songthaew which is a covered pickup truck with two long bench seats in the back.
They are generally red and can be hired outright or you can just follow their specific route. For shared rides, they cost 30 THB per person, but for custom destinations, a certain price will need to be negotiated. Longer rides are around 200 THB.
Grab Taxi
You can also catch a Grab taxi to Chiang Mai Zoo for around 80 THB one way.
This is our go-to transport options because you can book online and you know what you are going to get. Also, they will pick you up straight in front of your accommodation.
Chiang Mai Zoo Tickets
You have a few options for purchasing your tickets for the zoo. Prices vary depending on the package you desire.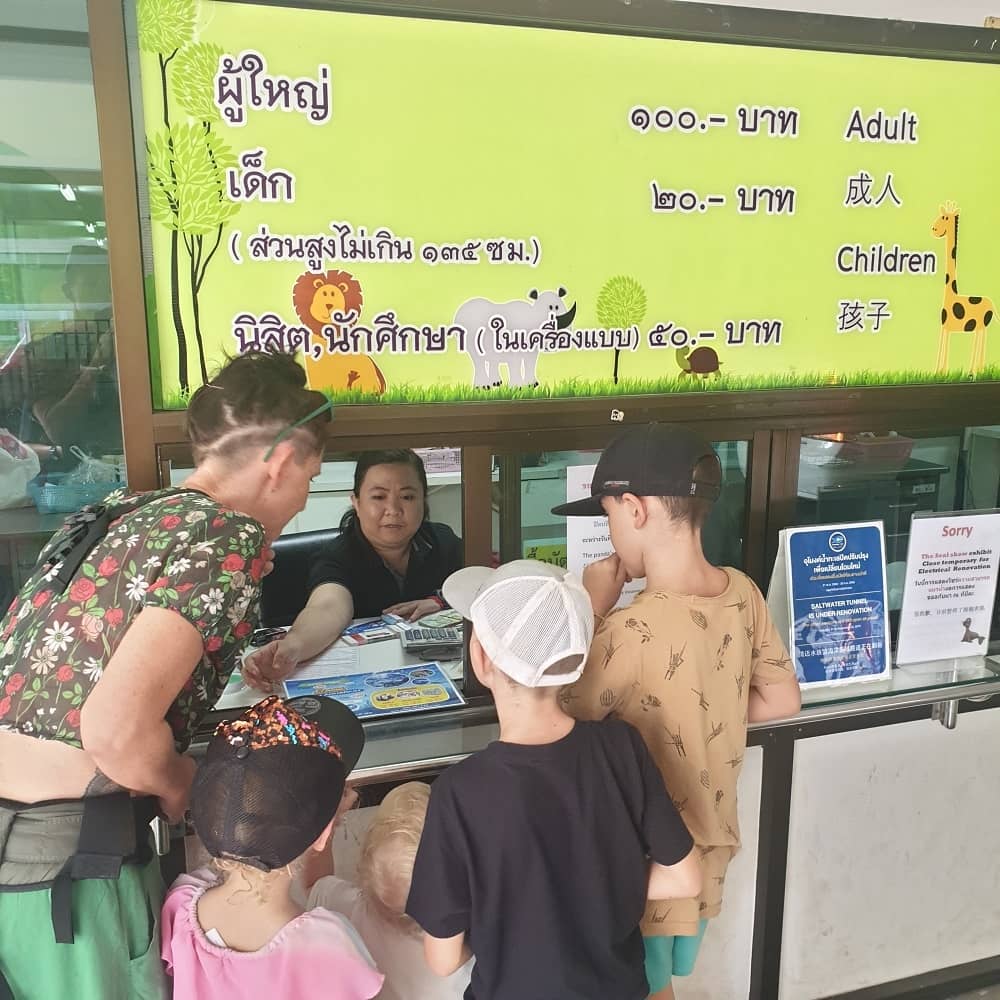 We found that you save money by booking with Klook rather than paying at the gate.
You will save by packaging all your entry fees into one as below:
Here is the deal on Klook at the moment;
Zoo Entrance/Panda House/Tram – 288 THB Adult / 150 THB Child.
Entrance/Aquarium – 326 THB Adult / 233 THB.
Aquarium/Zoo Entrance/Panda House/Tram – 475 THB per adult online.
Pay at the Zoo
You can buy your tickets separately at the gate.
Zoo Entrance Only – 150 THB Adult / 70 THB Child (under 135cm)
Tram Tickets – 100 THB Adult / 50 THB Child (under 135cm)
Aquarium Entrance Only – 250 THB Adult / 100 THB Child (under 135cm)
Panda House Entrance Only – 150 THB Adult / 100 THB Child (under 135cm)
Chiang Mai Night Safari Tour
Explore the Savannah safari zone for an adventure at night! We all know animals are more lively at night.
If you want something new to do find it here.
Prices are around $42 USD which includes pick up from the hotel and an English speaking guide. Go Wild!
Getting around the Zoo
The park is huge and it can be walked but it can get awfully hot so we recommend catching the shuttle bus. It takes you where you want to go with strategic stops at each attraction.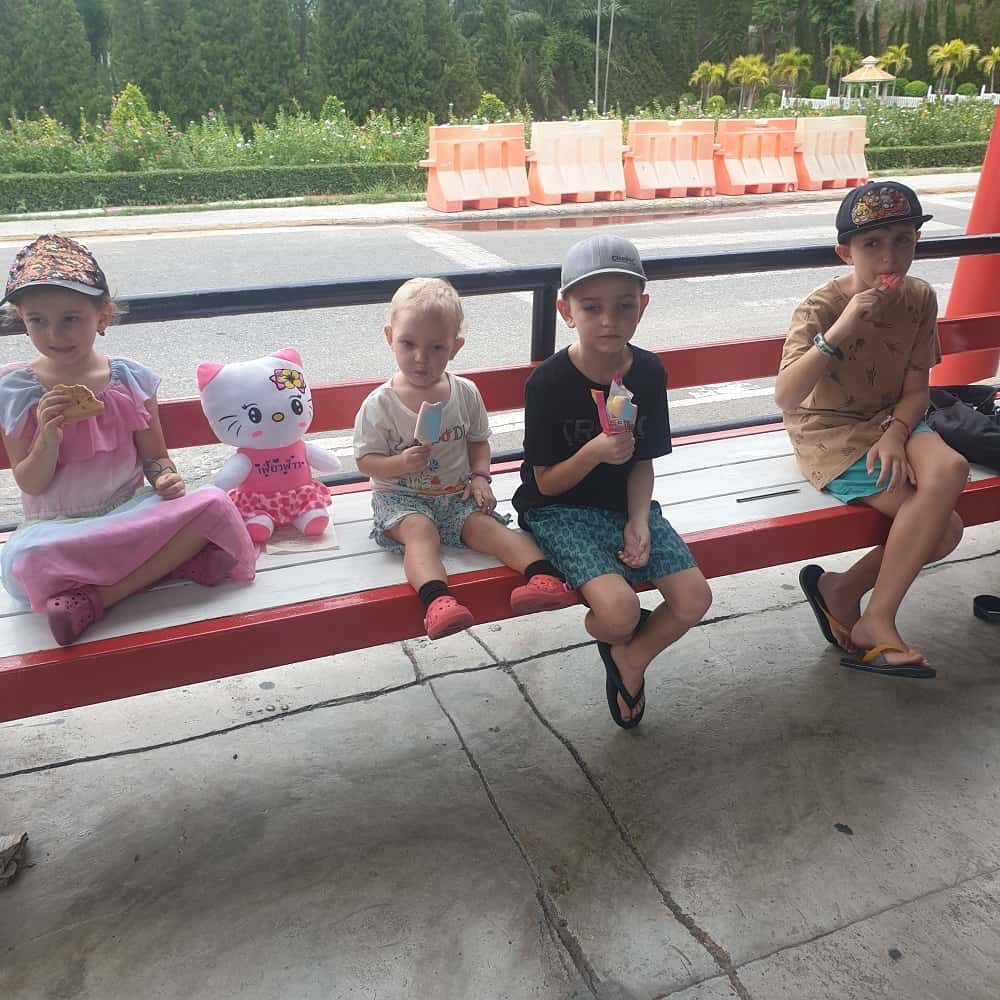 Considering this only costs about $4 dollars per adult and $2 dollars a child it is totally worth it.
Monorail
The old monorail track is still there but the monorail isn't running anymore (stopped in 2014).
Visit the Chiang Mai Zoo by booking online
Discounted Chiang Mai Zoo Tickets with Klook
Here are your discounted Zoo tickets on Klook. Klook is an international online booking agent who can give you cheaper tickets on anything from airport transfers to in house massage. We have used them heaps on our big trip around Southeast Asia for 2019.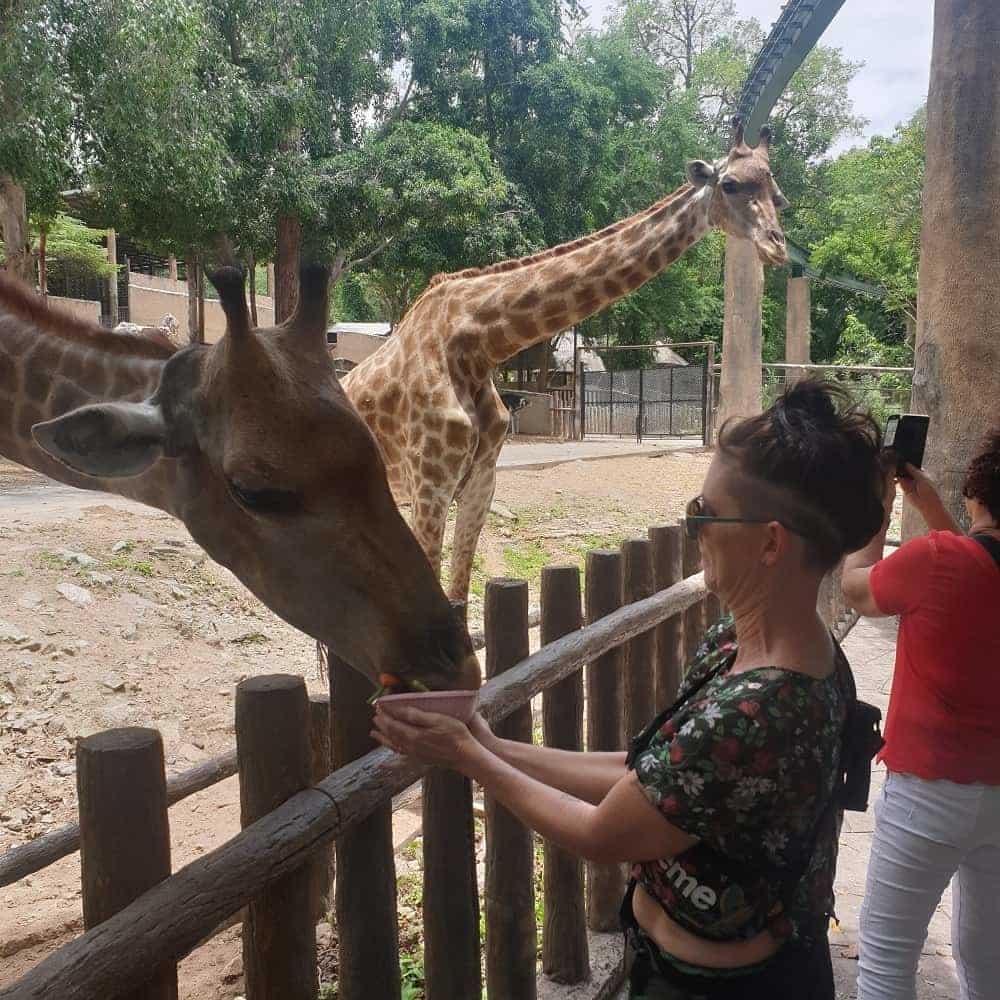 Chiang Mai Zoo Experience
The Chiang Mai Zoo is amazing value for money and super a super unique experience for our family. We caught a quick Grab taxi to the gate, flashed our pass and entered the open zoo.
At first, we decided to walk the entire park (we were keen!) But that soon got mega sweaty and we just caught the tram.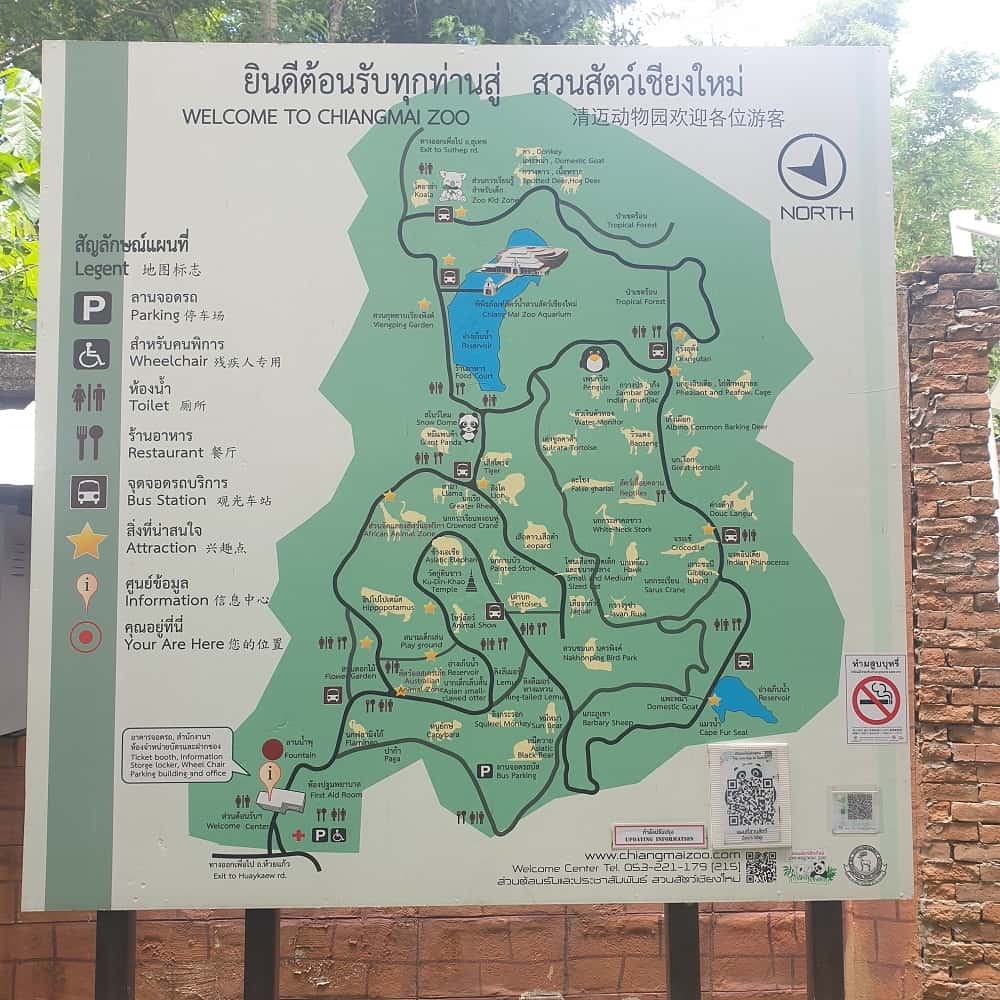 Upon entering the park you will be a little confused and feel as though there isn't much going on. But keep following the map you grab from the entrance because it gets really cool.
We travelled clockwise and had the areas we really wanted to take the kids on the map.
First stop was the African animals such as Zebra, Antelope, Meerkats and Giraffe. This was a big highlight of the park, you got to feed the Giraffe right up close, amazing. (20 THB for a basket of food)
After this, we headed towards the big cat area with Lions, Tigers, and Panthers. Try not to visit these exhibits at midday, they are always sleeping, but we did get to see a panther up and about.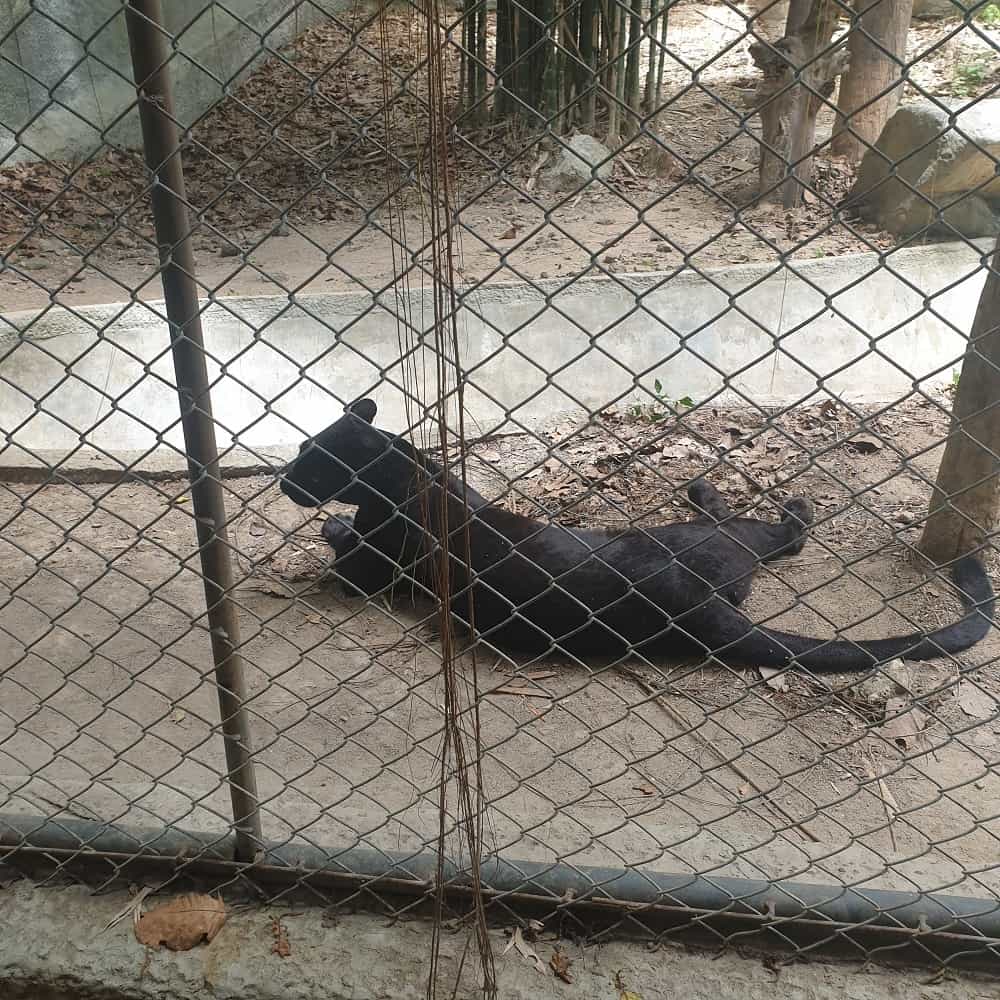 Past here was the bird area, an amazing 800 varieties of birdlife that you have never seen all set in a 2.5-acre enclosed natural space. (Well designed to feel like you are in the real wild)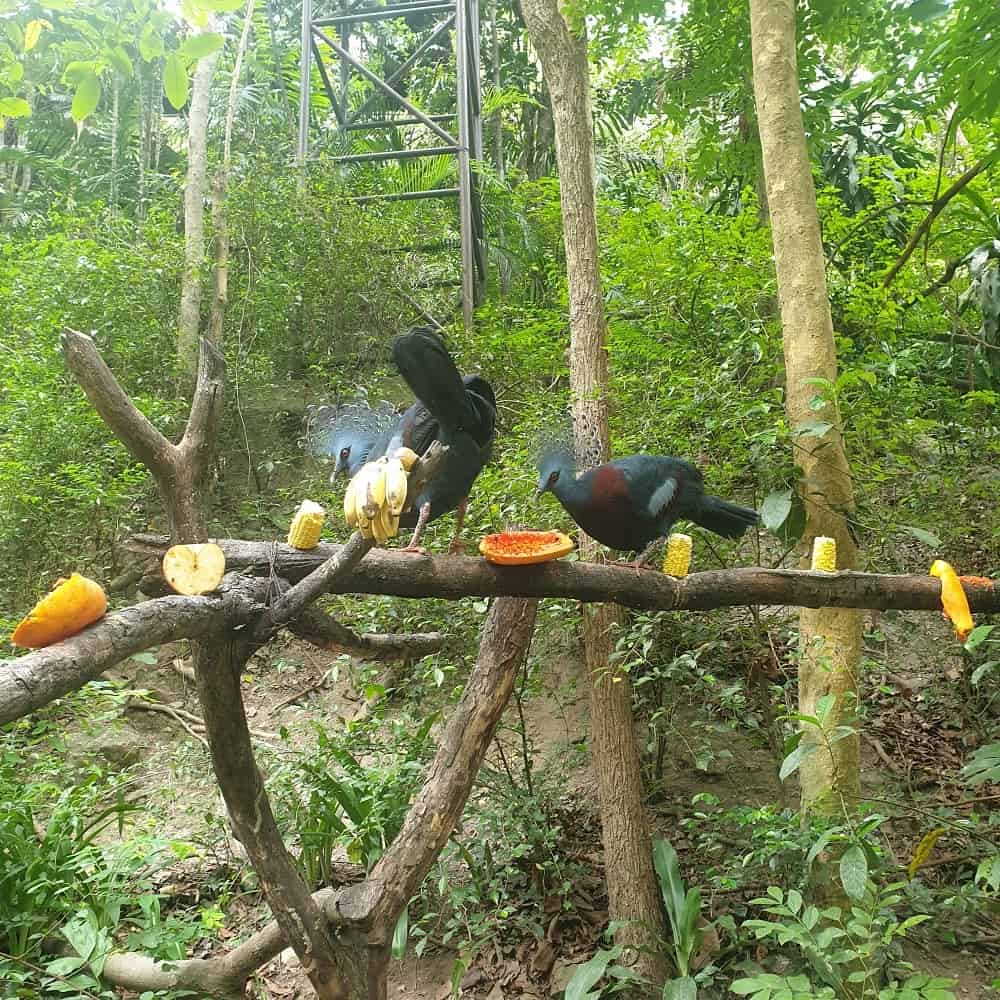 Moving on from here we headed past the snow dome where you can experience the cold and see penguins.
Pandas
Three Pandas are kept here also but it happened to be closed the day we visited. Damn it.
They are on loan from China. Who doesn't love Pandas?
Next was the Aquarium set on a large lake where you can get food and something to drink. The Aquarium costs extra to enter.
In here you can find fur seals, fish and much, much more.
ChiangMai Zoo Waterpark
We have 4 children with us so we hit the waterpark. The park isn't massive and more suited to under 10-year-olds but a great way to break up the hot day.
Slides, large pool area, fountains, plastic balls to throw, obstacles and a tipping bucket. Our kids had a blast!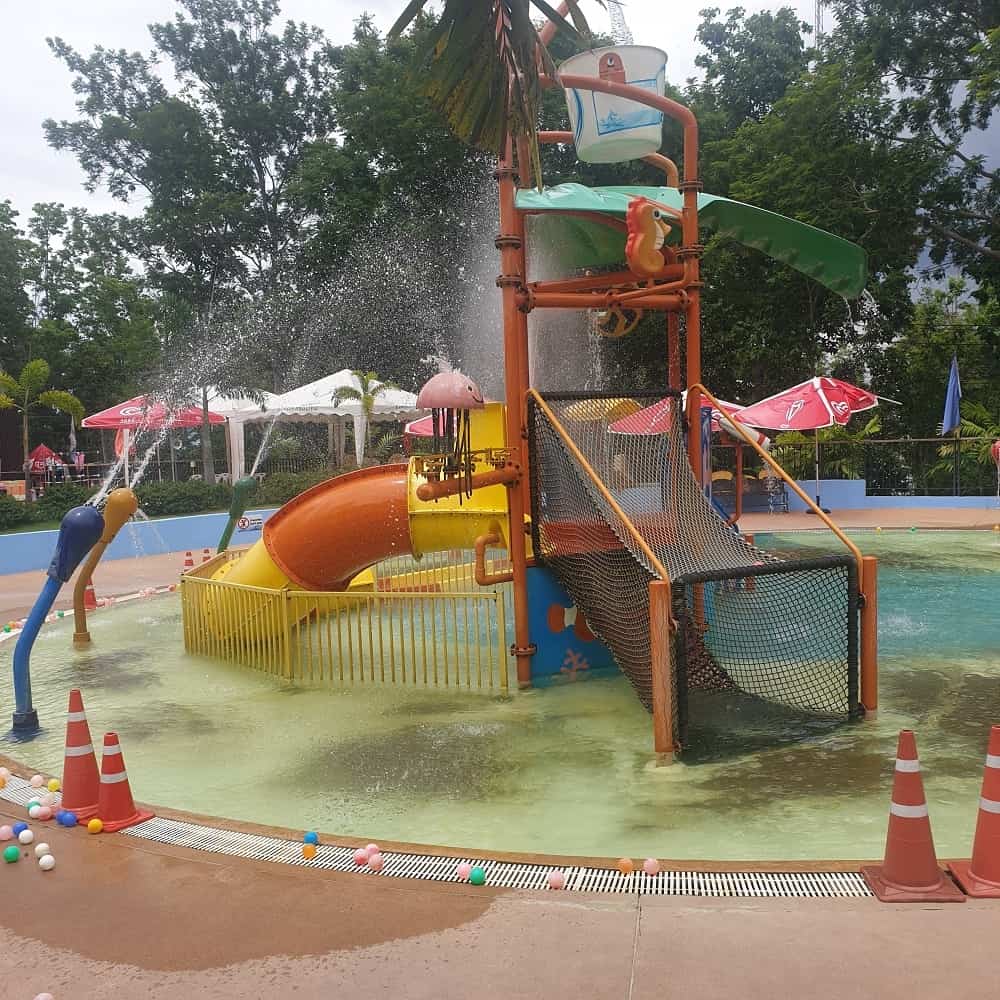 The cost was only cheap a couple of dollars entry, well worth it. They even have swimsuit rental if you need it!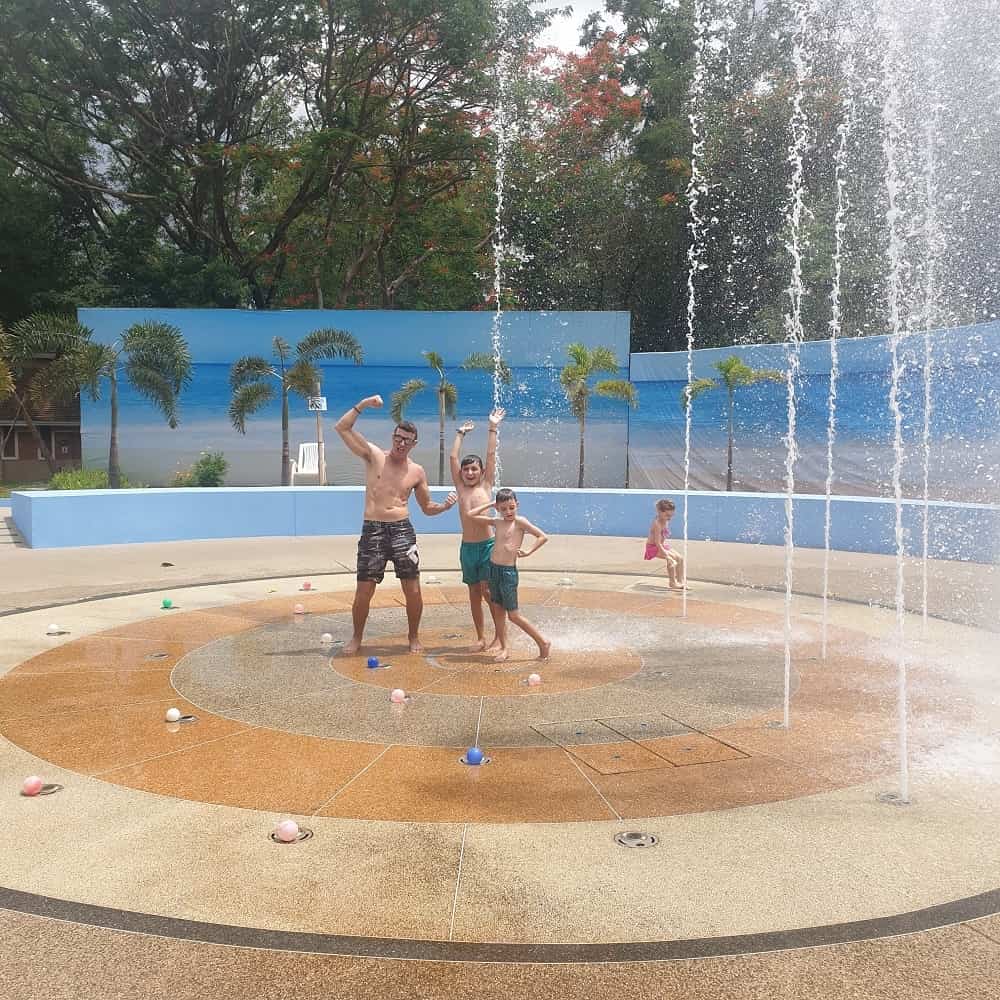 Now we headed past the Australian animal section. (We are Australian so we have seen these guys in the wild)
Then headed into the kids museum home to taxidermied animals, interactive games and activities for your children to learn a little about wildlife.
The Park Founder
An American missionary Mr Harold Mason Young began the small zoo in 1952.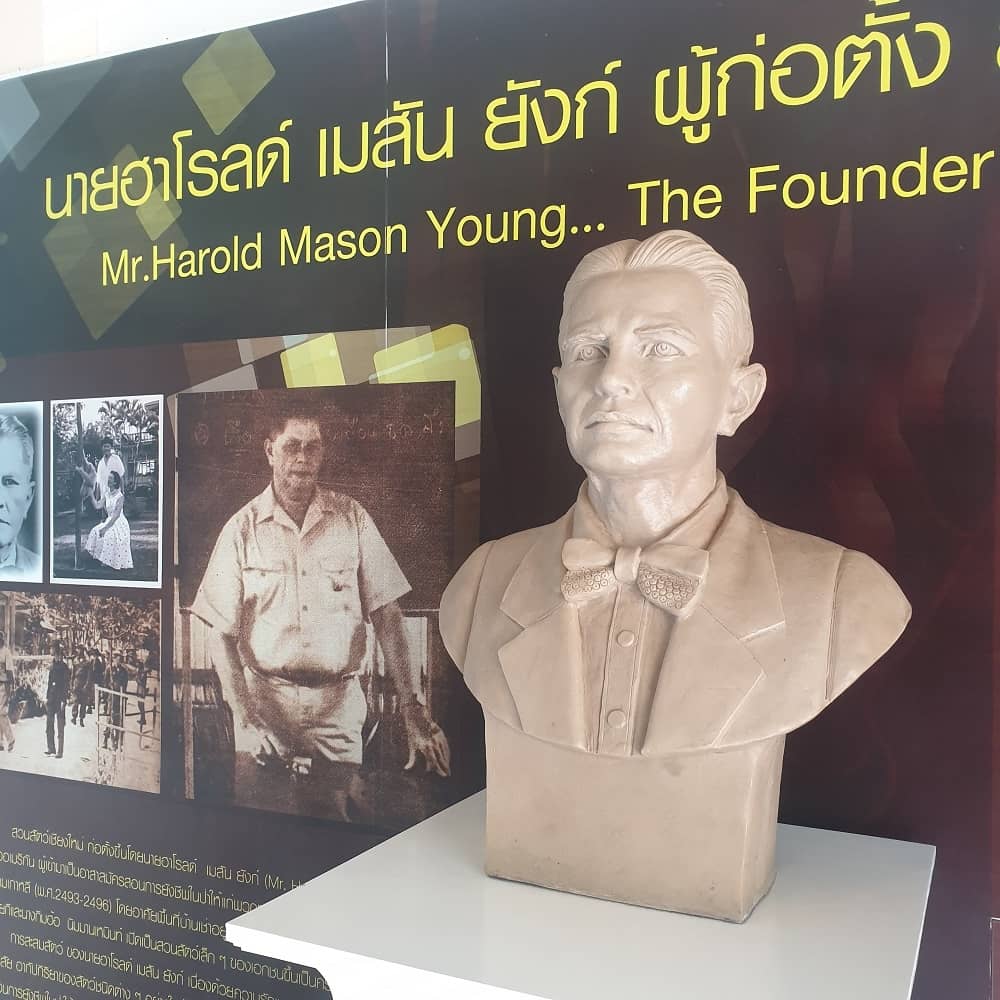 His aim was to help protect animals, and use them in his work.
After here you will pass pungent mountain goats and then wander over wooden walkways above the deer.
Orangutan Island
This is home to a wise wizard! Well, he is an orangutan but geez he is big and looks super wise. He looked well looked after and had a great playground to hang in.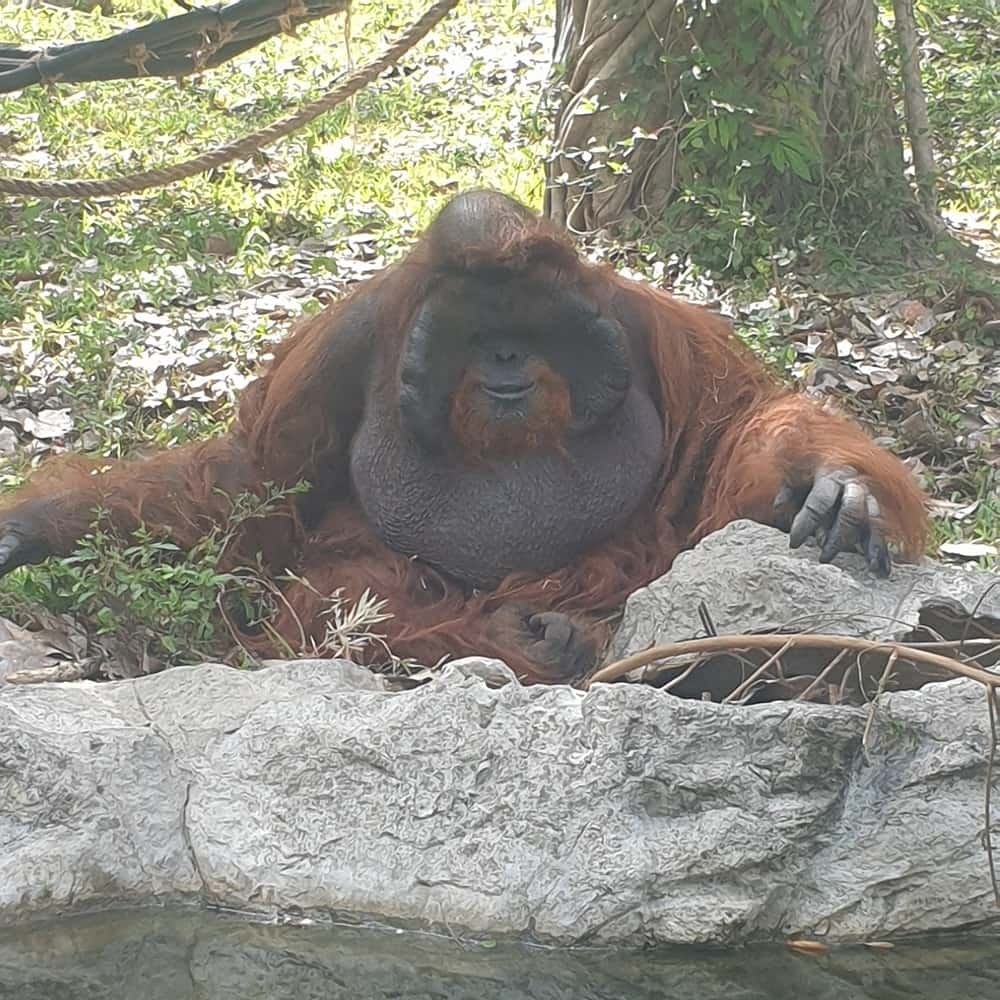 This park is quite big and just keeps going on and on.
Moving along you will pass the endangered black rhino with all it's fancy armour and heaps of cheeky little monkeys up to mischief.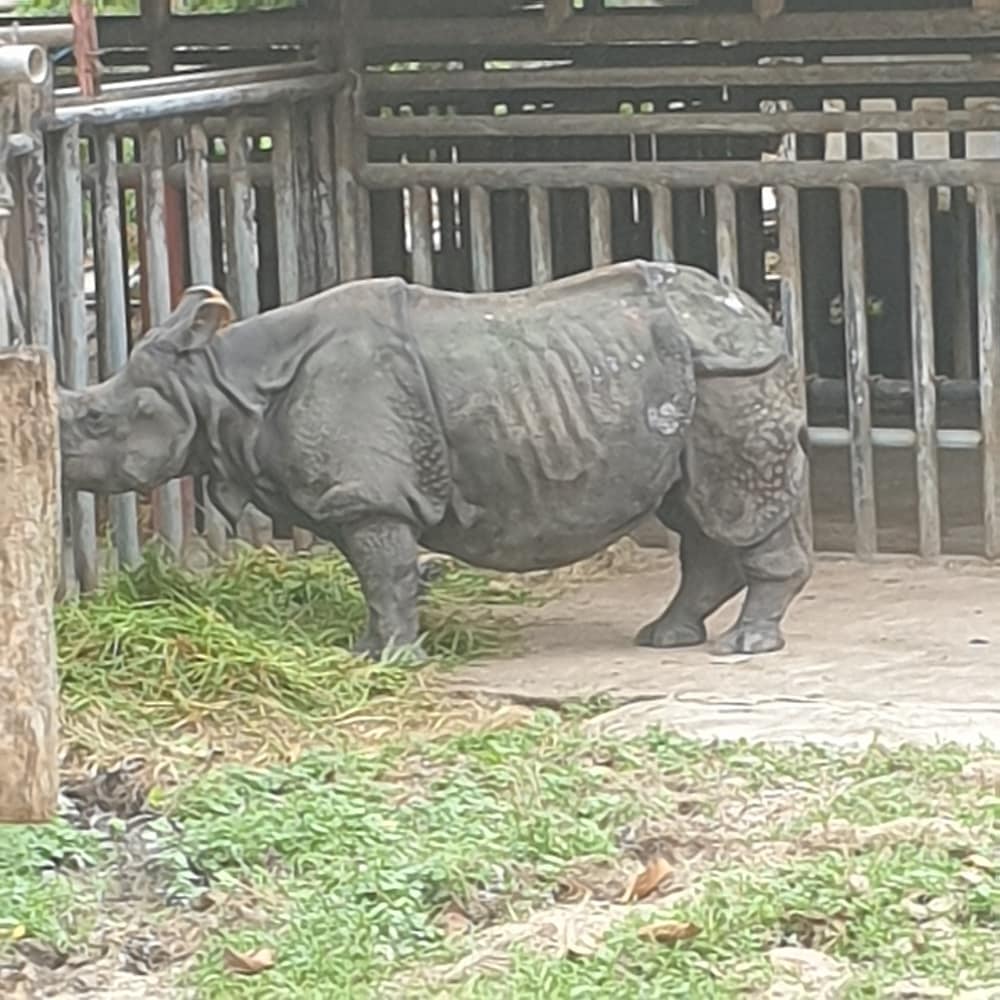 From here we were beginning to tire so we decided to ride the bus past the remainder of the exhibits.
Other great areas were the black sun bear area, otters, Indian elephants and so much more. They really do have a lot of animals here and they all looked well looked after.
Food and Amenities at the Zoo?
The food wasn't anything flash, most of the park sold snacks and drinks with a few cafes around the park mainly near the aquarium and waterpark area.
Souvenir shops around the park and toilets were in pretty good locations.
Prices were good.
The zoo is wheelchair and stroller friendly.
What about Animal Welfare?
All animals were roaming happily and free, with heaps of space. Each species of animal had close as possible natural habitat designed enclosures and they all looked really healthy and well looked after.
Read our ultimate family guide to the best of Thailand here
Chiang Mai Zoo Experience – The Verdict
I recommend visiting the Chiang Mai Zoo! It was a fun day out and accessible as an easy day trip from wherever you are staying in Chiang Mai. The Zoo is fun for kids and grown-ups of all ages.
The park is looking a little out-dated and compared with other zoo's we have visited in Asia it could probably do with a facelift.
But apart from that, it was really cool that you could get right up close to animals in close to their natural habitat.
The prices are so cheap also making it one of the cheaper things to do in beautiful Chiang Mai City.
You don't get that at most zoo's. So if you are looking for something else to do in Chiang Mai make sure you pop in for a visit.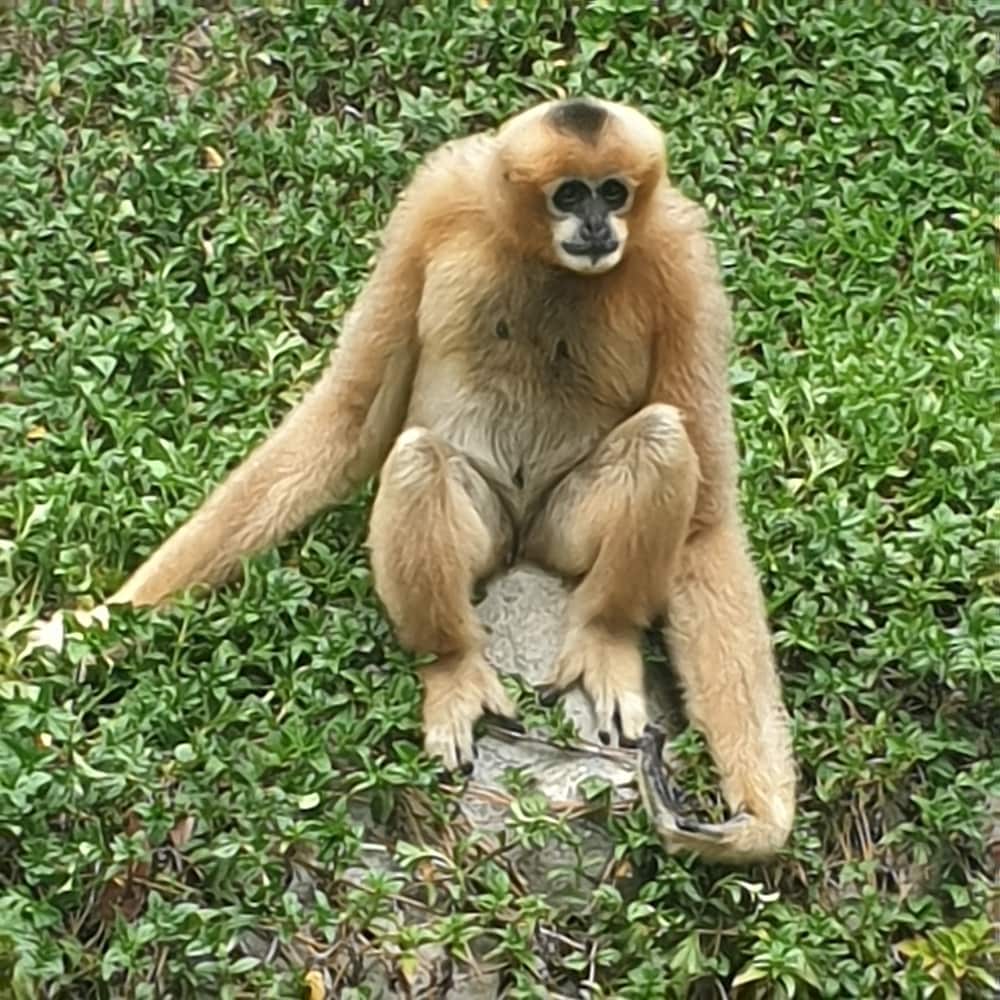 Things to Remember When Visiting Chiang Mai Zoo
Wear comfortable shoes
Long walk if you don't catch the bus
Bring a bag, water, hat and sunscreen because it is all outdoors
Arrive early to see the Pandas
Stroller friendly but you do need to hop on a shuttle bus a couple of times and a few hills
Bring swimmers for the waterpark!
Pre-purchase your tickets online here to save time and money Klook
Large park so can cater to large crowds
Bring hand gel to wash hands
Other Amazing Places to Visit in Chiang Mai
We love coming to Thailand with our family. Here are some of our favourite spots to visit:
Places to Stay Near the Chiang Mai Zoo
We prefer being near the old town area because that is where most of the cool restaurants are, amazing temples and glorious markets but it is up to you.
If you have a family or a larger group I seriously recommend you have a browse on Airbnb too. This is especially great if you plan on a stay longer than a few days. If you sign up using this link, you will get a big discount off your first stay! Try it, it works!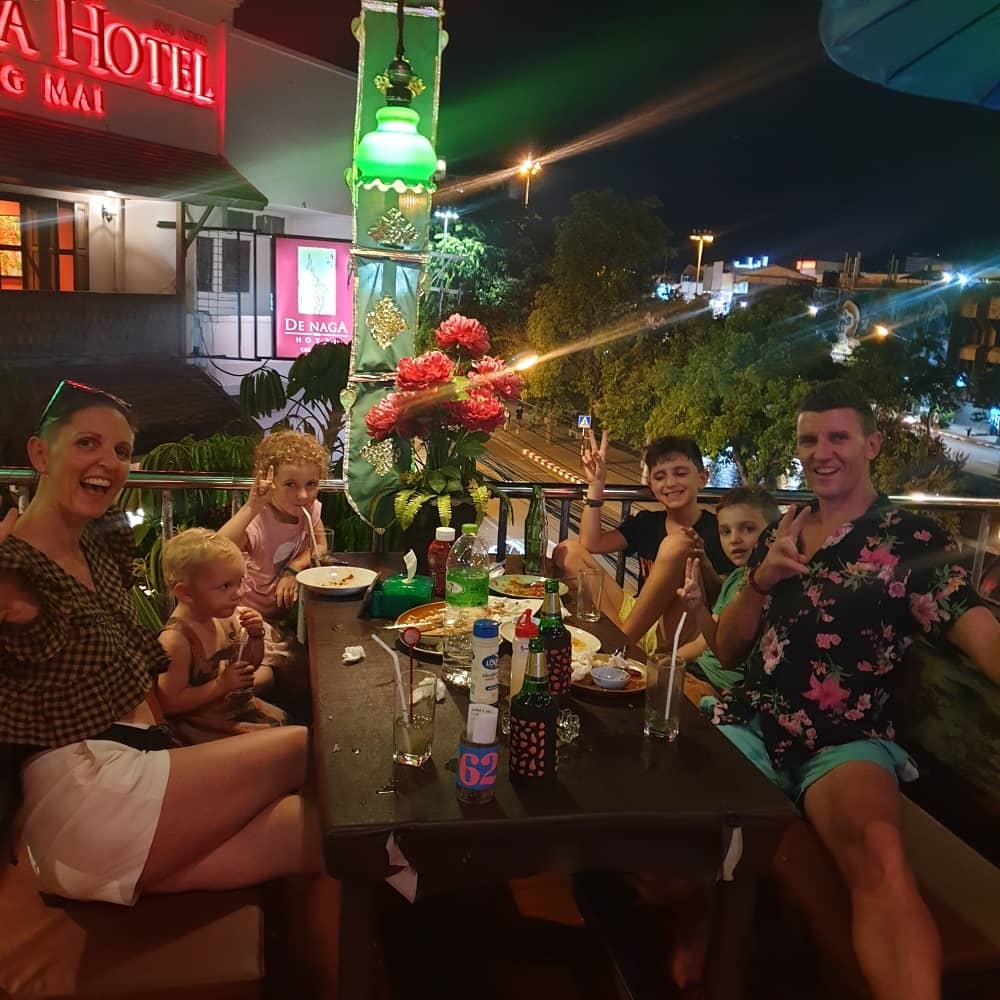 Old City Area
This cute little place is right next to the best food in Thailand and Chiang Mai.
Nimmanhaemin Area
This is the ex-pat hotspot and supposedly the most popular area in town but it wasn't as cool as the old city area IMHO.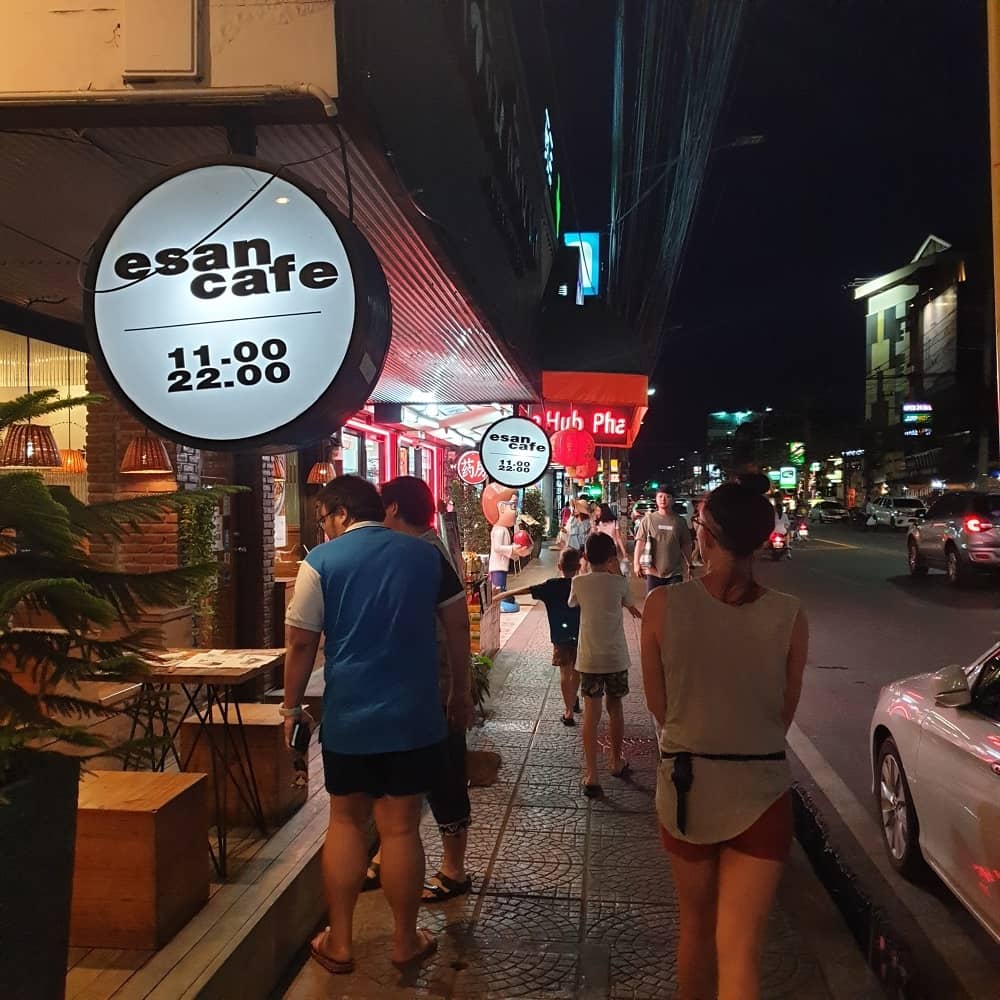 Extremely close to the Chiang Mai Zoo area and big shopping centres. The bars and restaurants look really cool here so here are some nice looking places for you to stay.
I hope this helps you plan your stay a little better. Thailand is truly an amazing place to visit.
But Before you Go…..
Check out some of our other helpful articles which will be useful when planning your trip:
Getting to Thailand:
Getting Around Thailand:
Must Read Before Travel: