After travelling to Bali countless times and answering a myriad of questions about this small island paradise, I have found a common thread. Nobody really knows where to go in Bali. Which part of the island is going to float your particular boat? Here we have listed the absolute best areas in Bali whether you are into surfing, shopping, romance or family fun. There is somewhere perfect for you.
We have stayed at all these spots, or at the very least visited them. So we can give you a proper low-down of what each distinct area has to offer.
Starting from the lesser-visited far west, and heading around the island in a circle, these are the best areas in Bali to stay and play.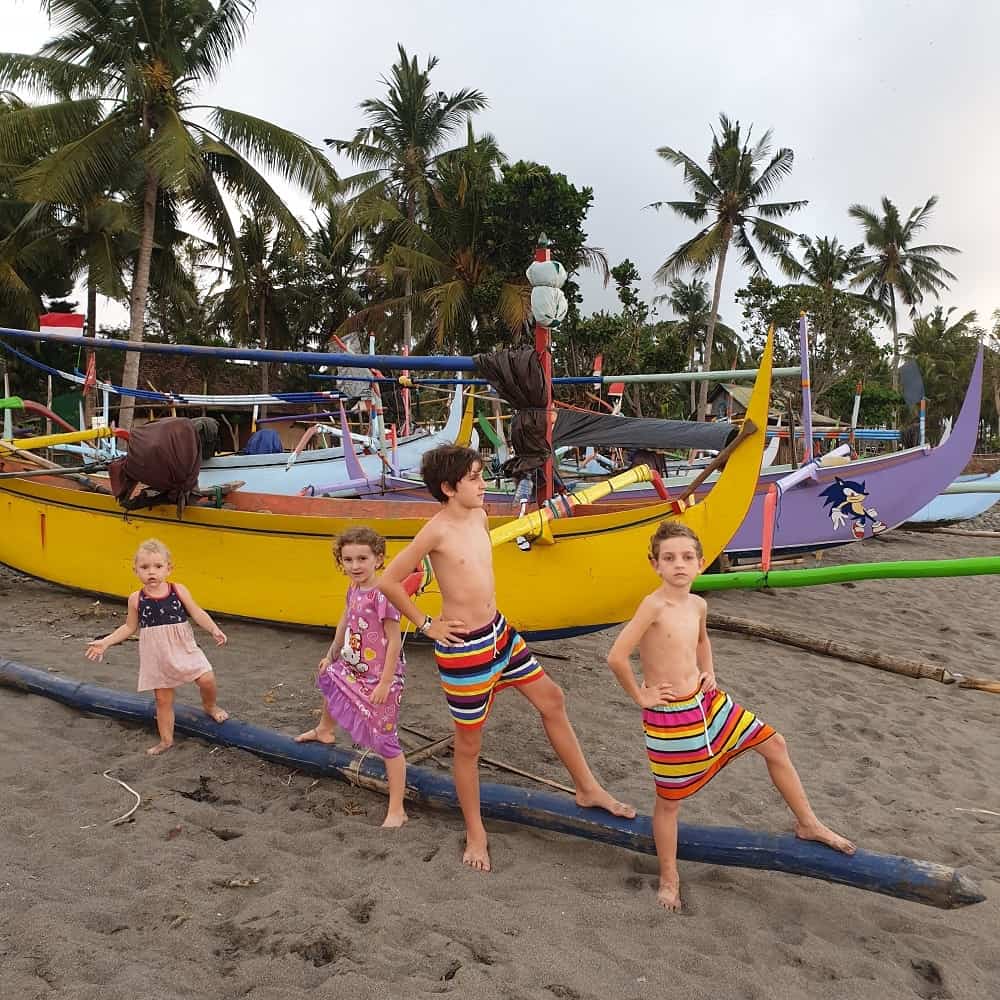 1 Medewi – Best Areas in Bali for Surfers and Adventurers
Perfect for surfing families. There is a beautiful point break over a rocky shore that becomes a wild sandy beach further to the end of town. The village here supports a small collection of villas and a couple of beachfront luxury hotels. You can get a smoothie bowl, great coffee, fresh seafood, and cold Bintangs while you watch the awesome surf. Lessons, board rental and accessories are available, and you can even get massages and surfing photos if you need.
The wave is more suited to intermediate level surfers.
Read More: Medewi Beach (Bali Secrets)
One of the best parts of Medewi is the stunning scenery as you leave the hustle and bustle of Seminyak and head the 2.5 hours west with a private driver. Wind through beautiful coconut plantations and verdant rice terraces that rival the most famous.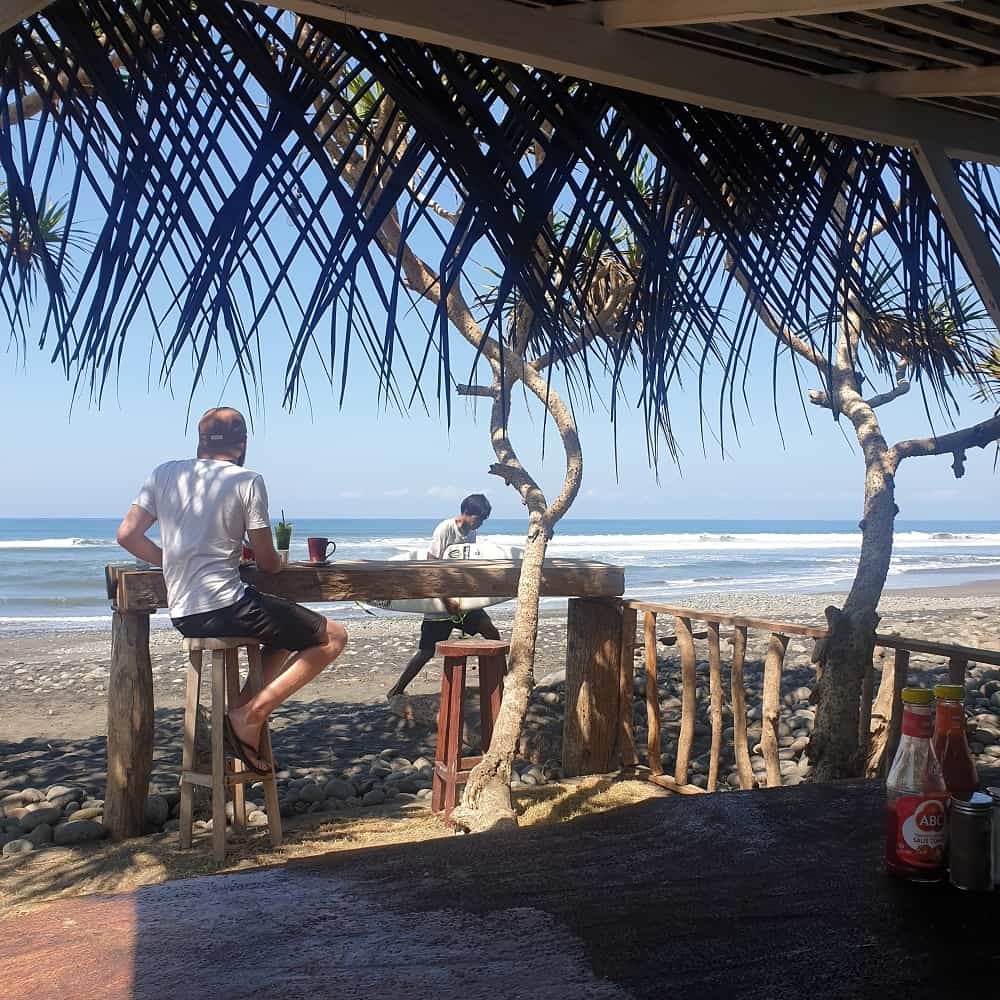 Things to do in Medewi
Surfing, relaxing
Where to Stay in Medewi
2 Echo Beach – Best Areas in Bali for Bohemians and Seekers of Calm
Echo Beach is another great surf spot but this is almost where Bali's shores start to get a little bit busier. If you love this coastline, but don't want the hectic pace of Seminyak or the up and coming Canggu, try Echo Beach. It is the next area just west of Canggu, and here you can find more relaxing stretches of coastline as well as the stunning Tanah Lot Temple.
There is an epic golf course perched atop the cliffs here, it was designed by Greg Norman and previously known as Nirwana. This was one of the most photographed courses in the world! Unfortunately, the resort got taken over by Trump Towers and has been closed for renovation since 2017. I really hope this place reopens soon.
Things to Do At Echo Beach
Surfing, Tanah Lot Temple, Nirwana Golf Course (set to reopen 2020 sometime…)
Where to Stay at Echo Beach
COMO Uma is the best place for you to stay at Echo Beach. Beachfront, with excellent facilities, world-class yoga and gym, and family rooms too.
Check COMO Uma Prices and Availability here
3 Canggu – Best Areas in Bali for Repeat Visitors, Hipsters, and Ex-Pats
If you love your latte with almond milk and your smoothie bowl sweetened with acai, Canggu is the perfect place for you. The area between Berawa Beach and up to Echo Beach has a fun and eclectic vibe. Dine with rabbits at your feet at Dandelions, watch the sunset amongst the gypsy caravans at La Laguna (still under renovation sadly) or hit up the epic Finn's Rec Club on the beach or at the waterslide park.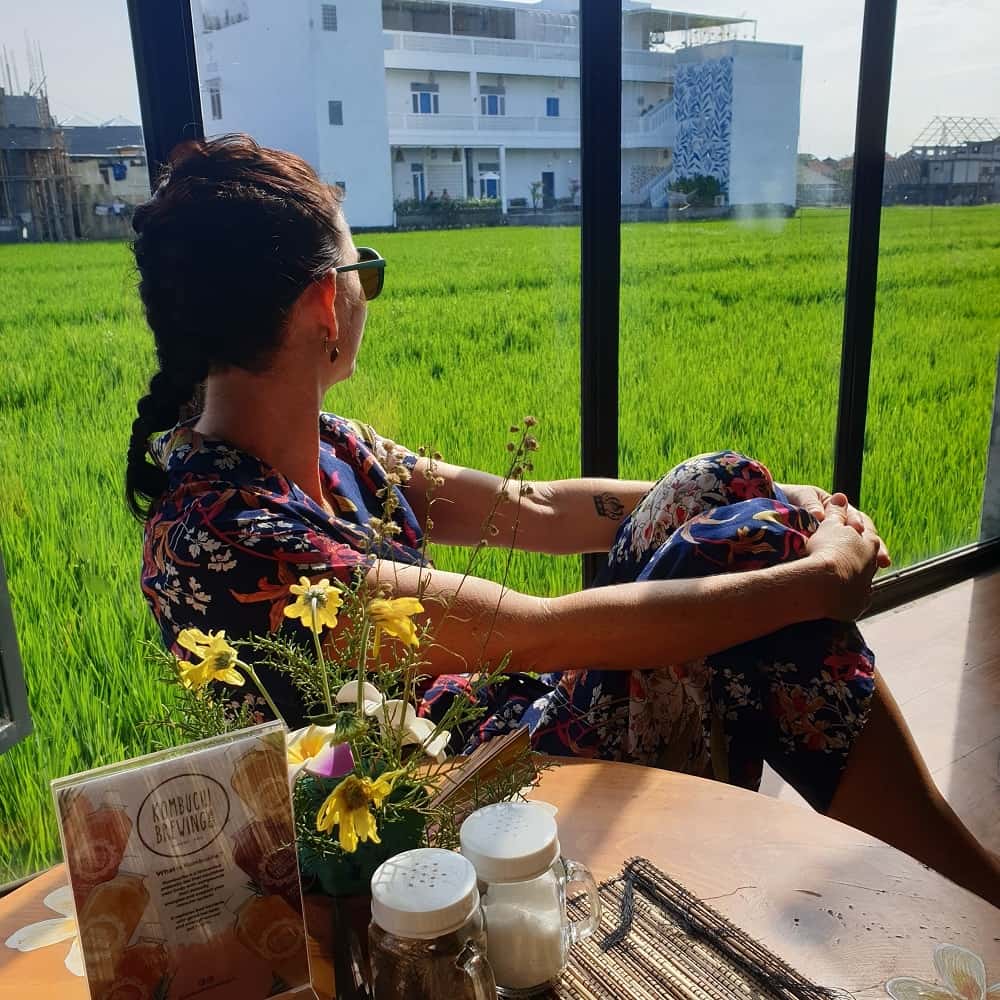 Best things to do in Canggu
Read this: Finns Recreation Club – All you need to know!
We love Splash Waterpark and Bounce Trampolines (all at Finn's above) for the kids, but also check out Tamora Gallery, and the Equestrian centre too. Head to Piring Daun for the best Indian food this side of India.
Check out our in-depth Canggu guide here to find out more.
4 Seminyak/Legian – Best Areas in Bali for First-Timers
If you have never been to Bali before, and you are looking for somewhere central to hang your hat, then Seminyak/Legian area is it. This bustling and action-packed zone is full of energy. Spend your days boutique shopping and fine dining, or do a plethora of day trips from this easily accessible and central location.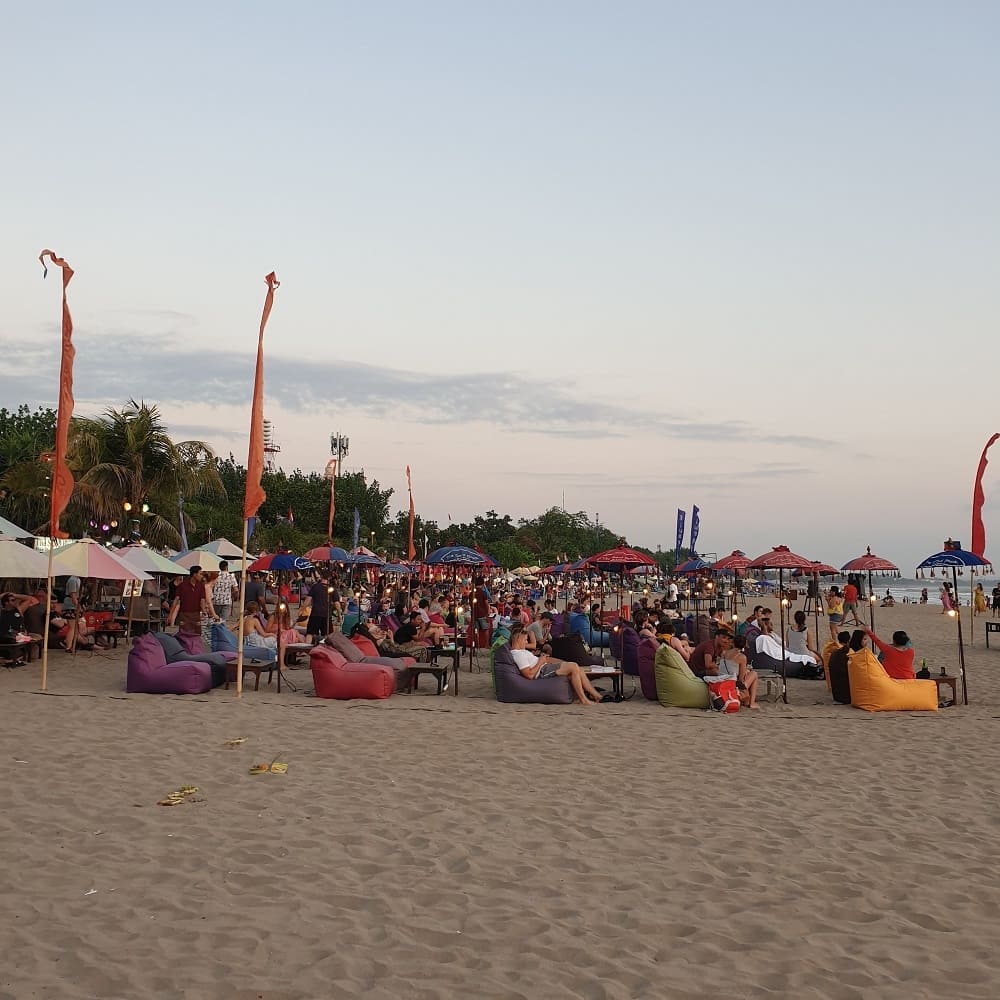 The beach here is busy, and you have to pay for the privilege of sitting on a sun lounger. Be prepared to fend off many hawkers selling everything from bracelets and statues to hats and coconuts. Bargain hard!
The best things about Seminyak is that it is only a 20-minute drive from the airport so it is especially great staying here if you have a late flight into Bali.
Where to Stay in Seminyak
I love villa stays in Seminyak. You can browse some great options using Airbnb. Just use this link to get a big discount off your first booking. It's free to join, and to browse. I prefer to stay on the beach side of Jl. Raya Seminyak which is the busy main road that travels parellel to the beach. Somewhere walking distance to Double Six Beach is good, and close to the main areas of these streets:
Jl. Kayu Aya for lots of food, shopping and action
JL. Camplung Tanduk
Jl. Arjuna
There are some of Bali's top resorts in Seminyak and Legian. For a fantastic family holiday in Bali, have a look at these favourites:
Things to do in Seminyak
Shopping, eating, drinking
Don't Miss:
KuDeTa – Bali's original beach club. Kid special events on Sunday mornings
Potato Head and Mrs Sippy also deserve a visit!
Frankensteins – Gory theater restaurant
Surf Lessons on Double Six Beach
Day trips to the rest of Bali
5 Kuta – Best Areas in Bali for Partying and Souvenir Shopping
I have never stayed in Kuta, and with kids, it is not the place I want to spend much time. Kuta is the original beach party town. Come here for awesome waves and a great surf school.
Kuta is also the home of the sensational Waterbom park which is known as one of the very best waterparks in all of Asia, and deservedly so. I recommend Waterbom for over 7-year-olds to fully enjoy it.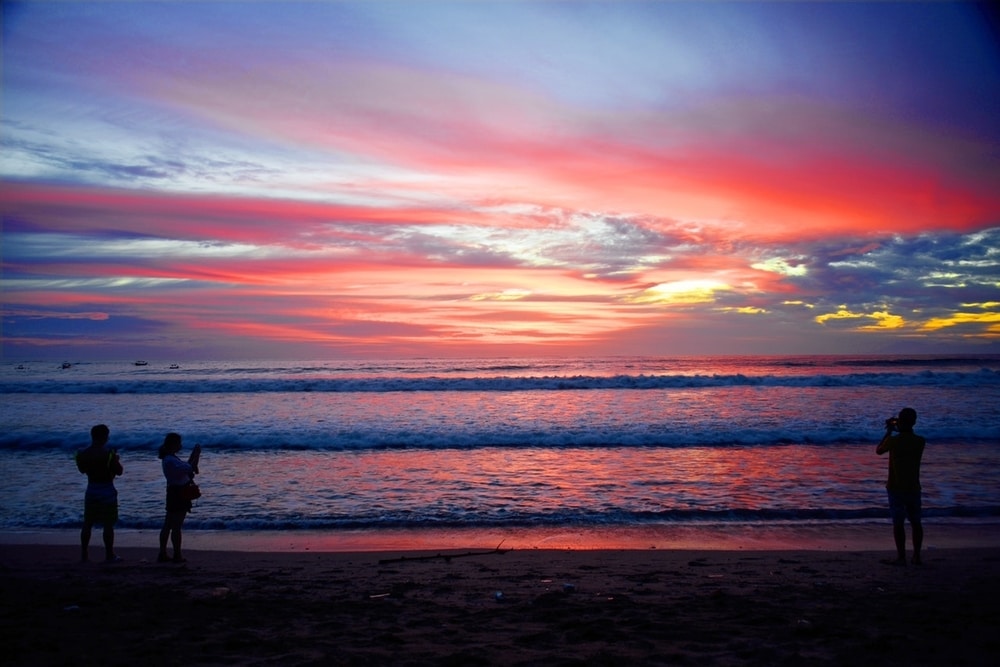 Things to do in Kuta
Surf lessons, souvenir shopping, nightclubs, Waterbom, cooking class, visit the Sea Turtle Society, Ground Zero Memorial
Save on your Waterbom entry by pre-purchasing your tickets online here!
Where to Stay in Kuta
6 Jimbaran – Best Areas in Bali for Seafood Lovers
Famous for the seafood restaurants lining the shore at sunset, Jimbaran is the first destination as we come to the east of Denpasar and the Ngurah Rai International Airport. As such, this is the closest place to stay at the airport.
The beach is flat and great for kids, and you have a cool view of the hundreds of planes taking off and landing as you feast on your seafood with your toes in the sand.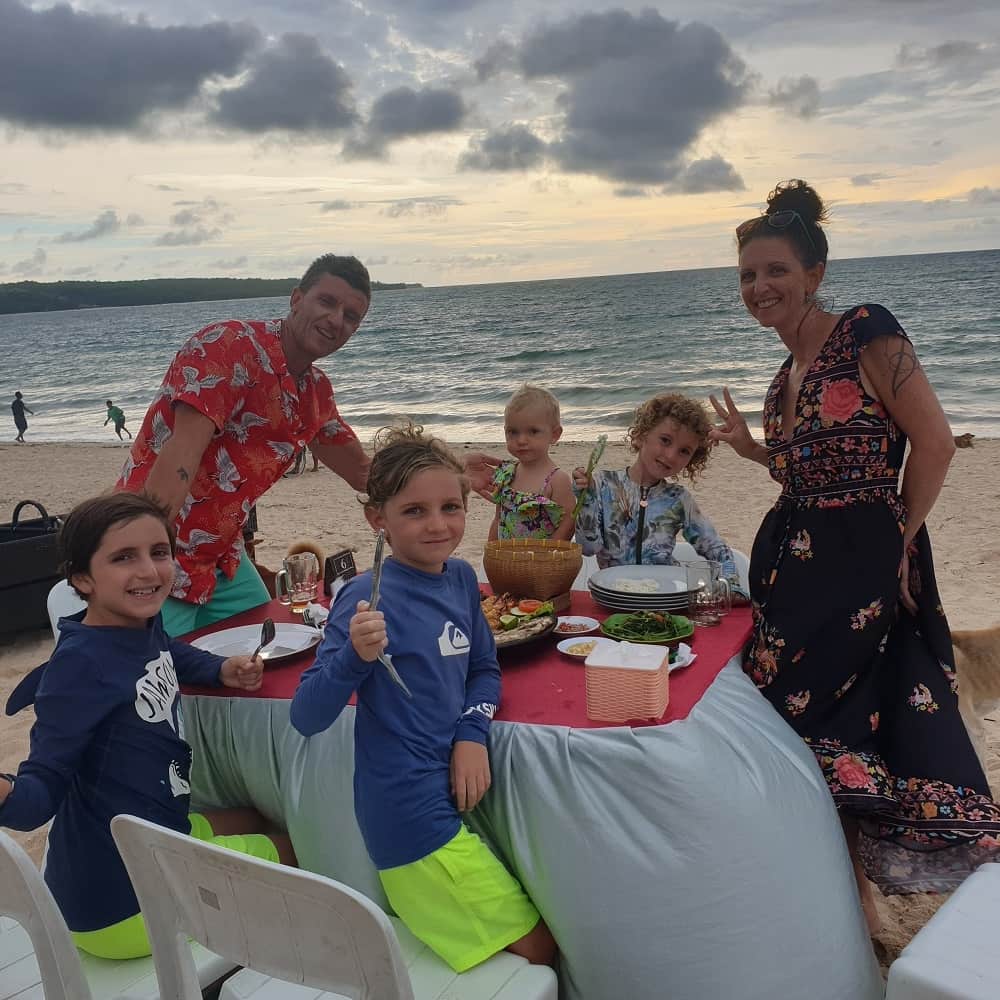 The best thing about Jimbaran is it is pretty close to everything and with horrendous traffic in Bali at the best of times, cutting down on your travel times is great.
Things to do in Jimbaran
Seafood feasts and sunsets
Where to Stay in Jimbaran
7 The Bukit Peninsula – Best Areas in Bali for Surfers, and Chilling Out
This area is the blob down the bottom of the island of Bali.
We love coming to the Bukit thanks to its beautiful laid back feel and its stunning coastline. There is a definite lack of traffic here, and it is a perfect place to really get away from it all.
The beaches are brilliant white sand and very swimmable, but also offer dramatic cliffs and excellent surf too.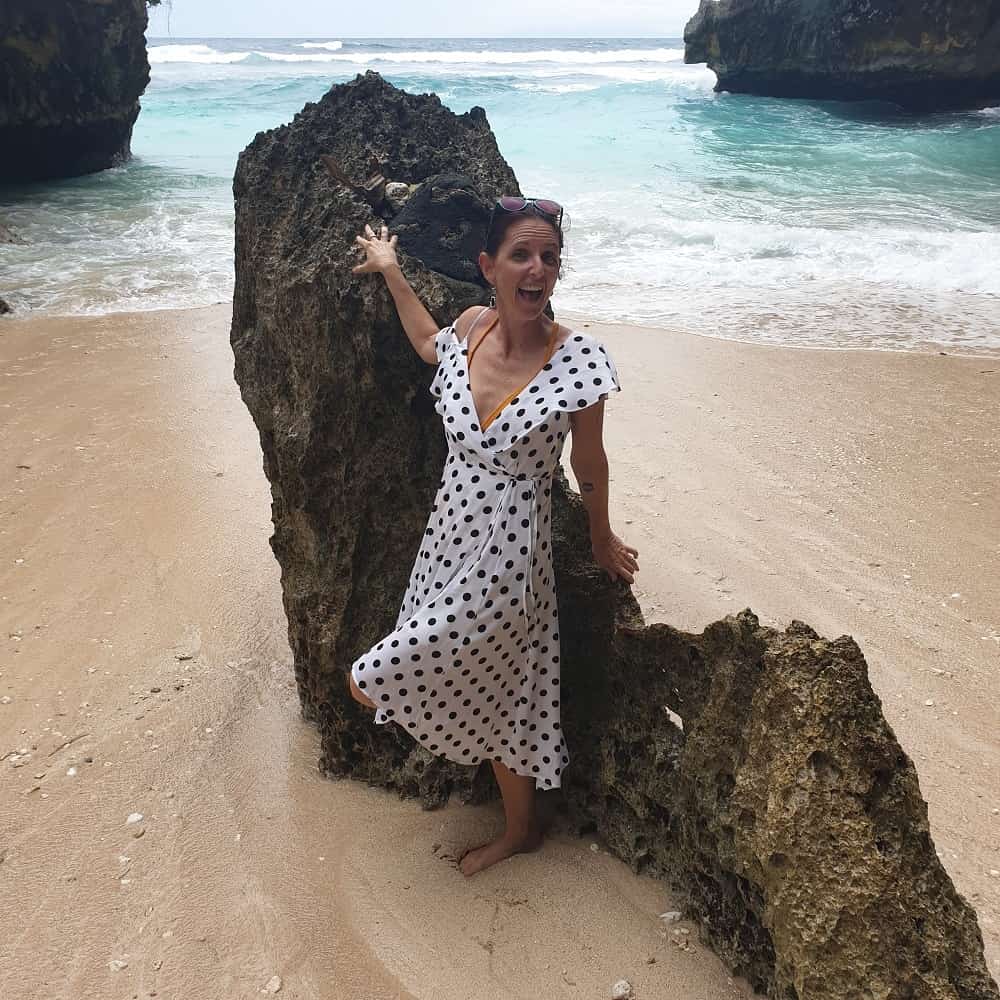 Where to Stay on the Bukit Peninsula
For more details on getting around and accommodation options at our favourite beaches on the Bukit, click on the links below:
If you stay down in this spot, you stay down here. The traffic going through the isthmus can get hectic at the bottleneck as daytrippers converge towards the Uluwatu temple for the nightly fire dance ceremony.
Uluwatu and the beaches of the Bukit are best for surfers, and for those who have been to Bali before and don't need heaps of activities and souvenir shops. We love it!
There are also some excellent day clubs to check out down this way. Most require a minimum spend for a sunbed and a swim. But you can usually manage that with a couple of cocktails! We took our kids for a daytime session, as things can get a little bit too fun as the sun goes down. Definitely check out:
Cliffhouse – epic views and great tunes
Sundays – Best for family days
OMNIA – Iconic cube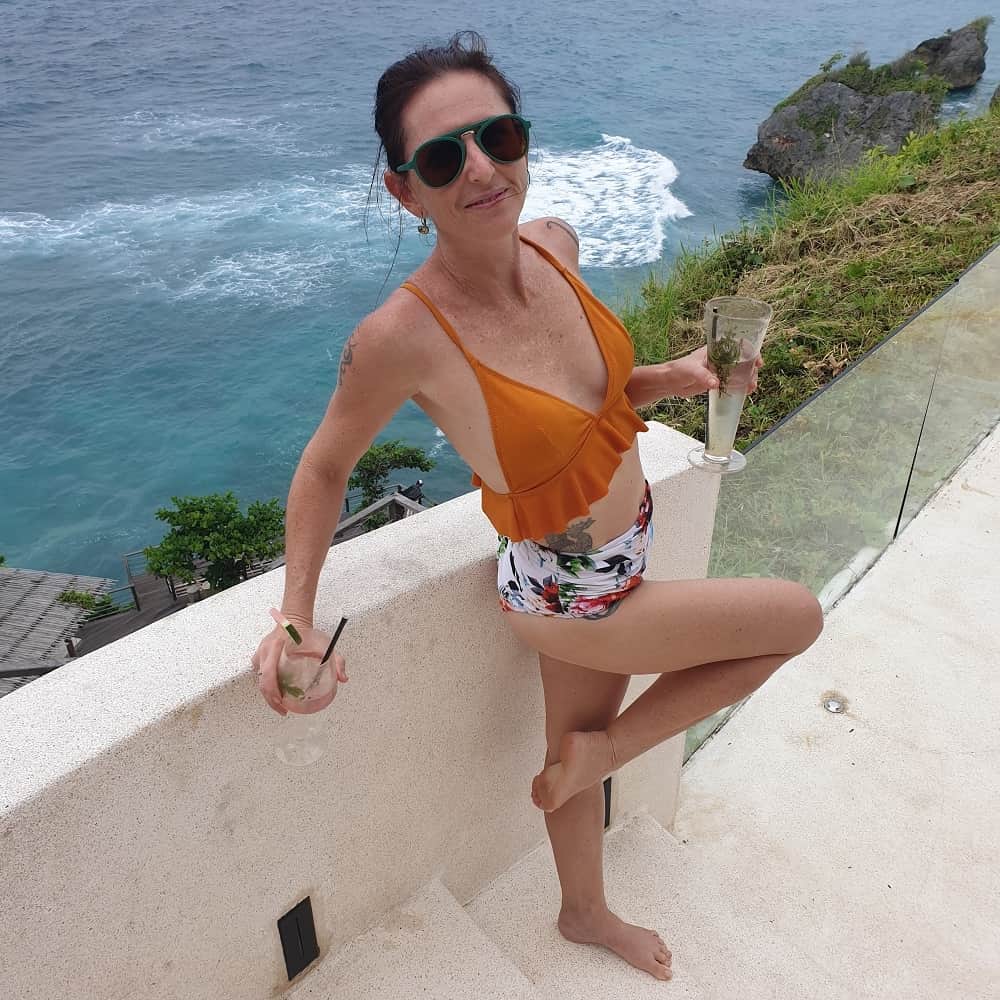 Things to do Uluwatu and surrounds
Fire Dance and Uluwatu Temple
Visit the beautiful beaches
Dreamland for golf
Check out a day club or 2
8 Sanur and Nusa Dua – Best Areas in Bali for Resorts and Families
I am putting these two areas together because to me, they are both pretty similar. Both have beautiful calm beaches perfect for kids and swimming, and both offer watersports offshore. They are where huge resorts line the sand with palm trees swaying. If you are after a resort holiday, I fully recommend coming here.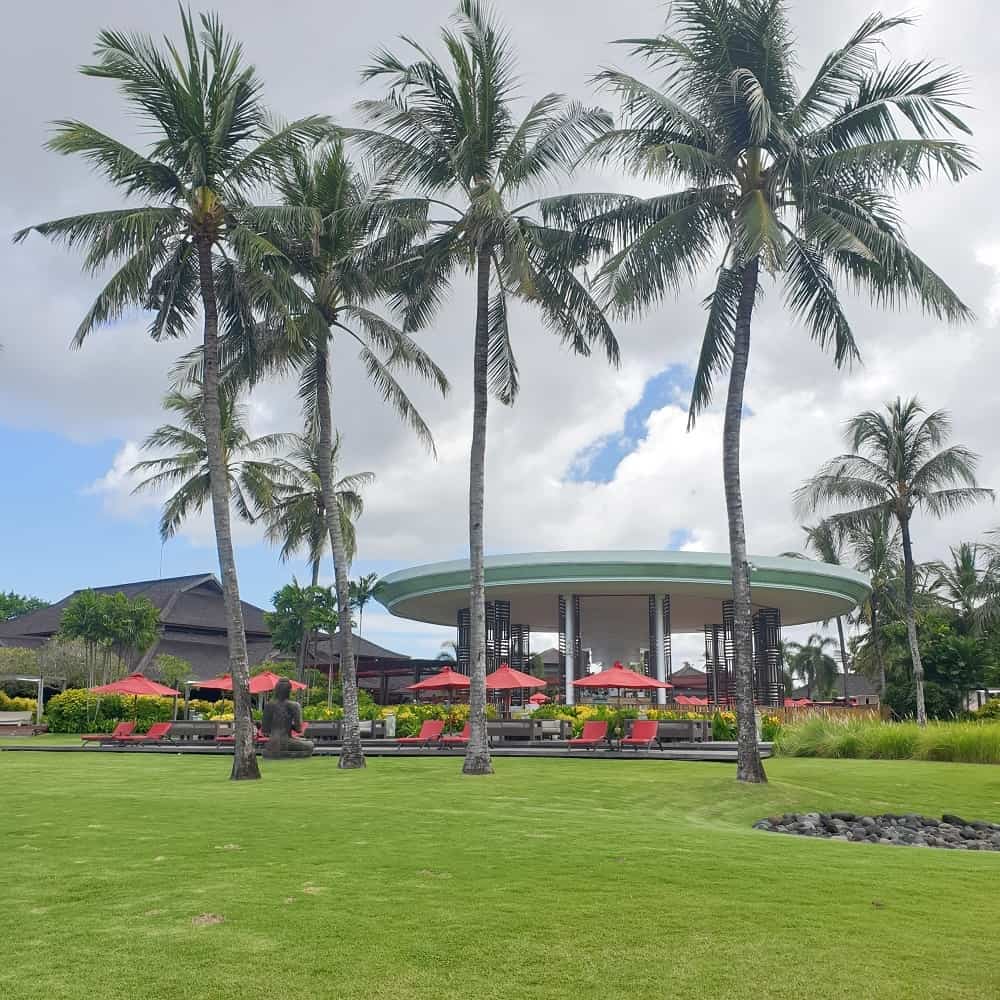 It's not my scene at all. Kids clubs, waterslides, and all-inclusive packages. You don't need to leave your resort at all.
Things to do at Sanur and Nusa Dua
Relax at your resort, watersports, day trips.
Where to Stay in Sanur and Nusa Dua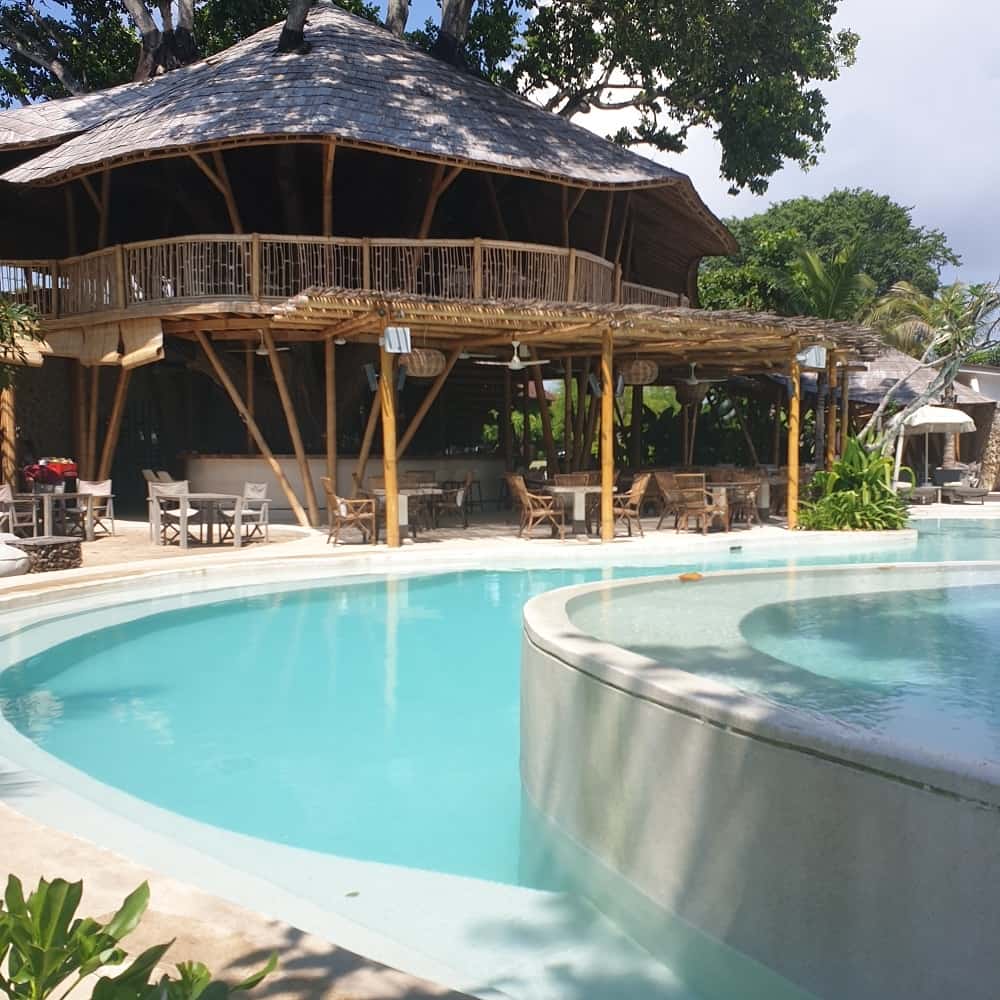 9 East Coast Bali – Best Areas in Bali if this is not your first time
If you want to get back to the real Bali, I recommend you get up the east coast. When you are a little disillusioned with all the hype and action of Seminyak, and you don't need any more Bintang singlets or hair braids, go east. Check out places like Keramas, Amed and Jasri Beach. Surfing, snorkelling shipwrecks straight offshore, riding motorbikes along windy coast roads, and exploring magnificent black sand beaches are the order of the east coast. It is our main haunt these days after travelling to Bali so many times.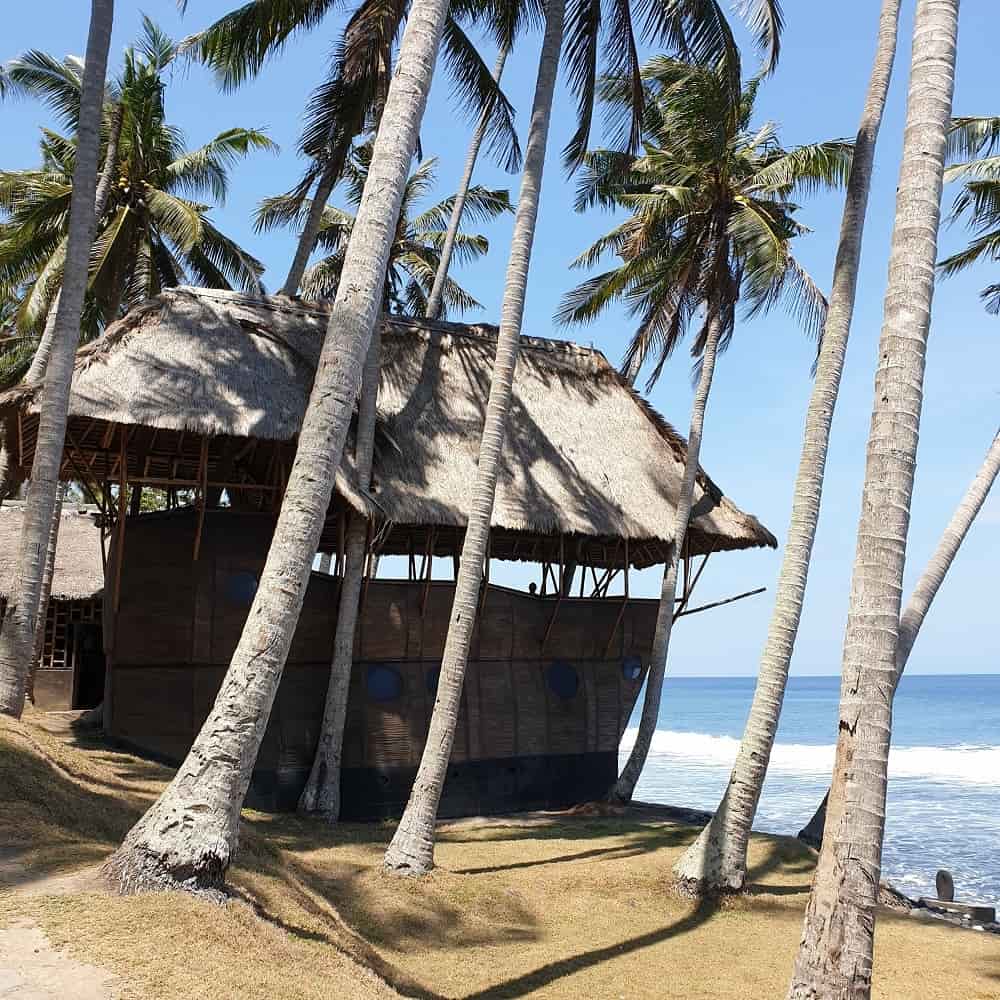 Read more and find out the best places to stay on the east coast here:
From the east coast of Bali, it is super easy to catch the fast boat over to the Gili Islands if you have time!
Read more about the Gili Islands here. Not technically Bali, but one of our favourite places all the same!
10 Lovina – Best Areas in Bali for Chilling Out
Lovina is pretty cool. Very chill. Your value for money up here is outstanding too. Because it is out the way, there is a totally different vibe up on the north coast. It will take a good few hours to drive here from the airport, so consider what time your flight gets in before booking.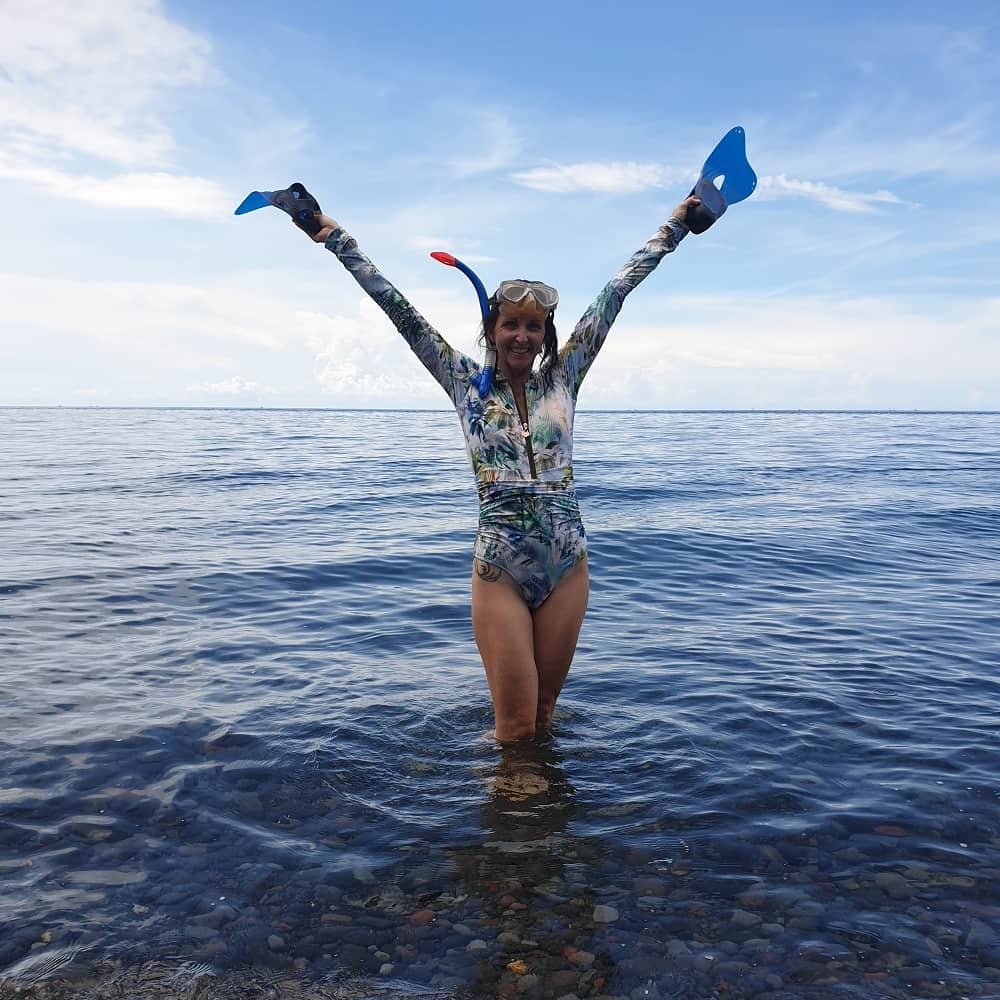 11 Last but not least – Ubud – Best Areas in Bali for Culture
Ubud is a spectacular green wonderland absolutely begging to be explored. I find there is just so much to do up here, but because my husband is a mad keen surfer, we rarely get to spend much time in Ubud and surrounds. There are awesome waterfalls, volcanoes and white water rafting down the River Agung.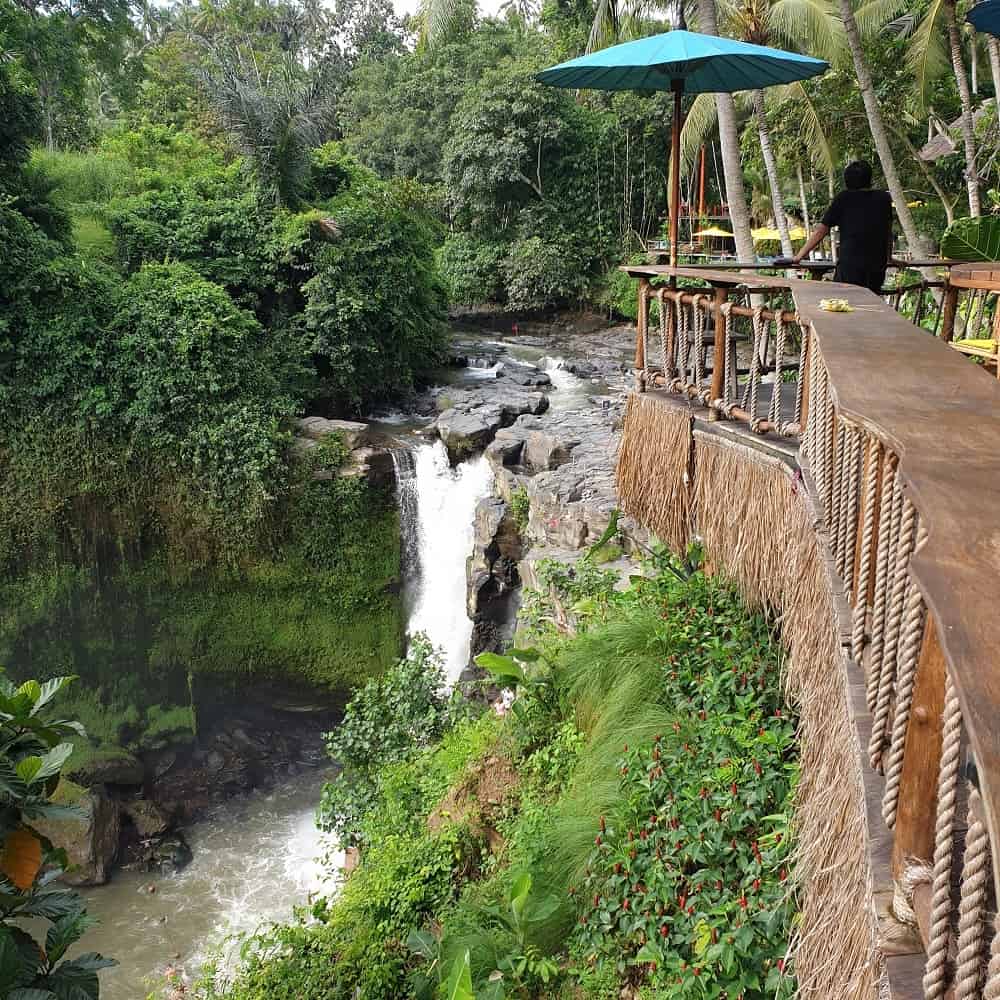 Read this post for more: 16 Amazing Things to do in Ubud, Bali
Things to do in Ubud
We love the awesome eateries of Folk Ubud, Green Kubu and D'Tukad River Club especially. These places ooze style and give you more than just a good meal but additionally have quirky inclusions as well.
The Luwak Coffee Plantations are near Ubud, (cat-poo-chino), but you could take it or leave it TBH.
Tegalaling Rice Terraces are quite a spectacle to behold, but even better is the Campuhan Ridge Walk. Rent an ATV, ride a bike, or a scooter around the greenest rice fields. Visit some amazing waterfalls!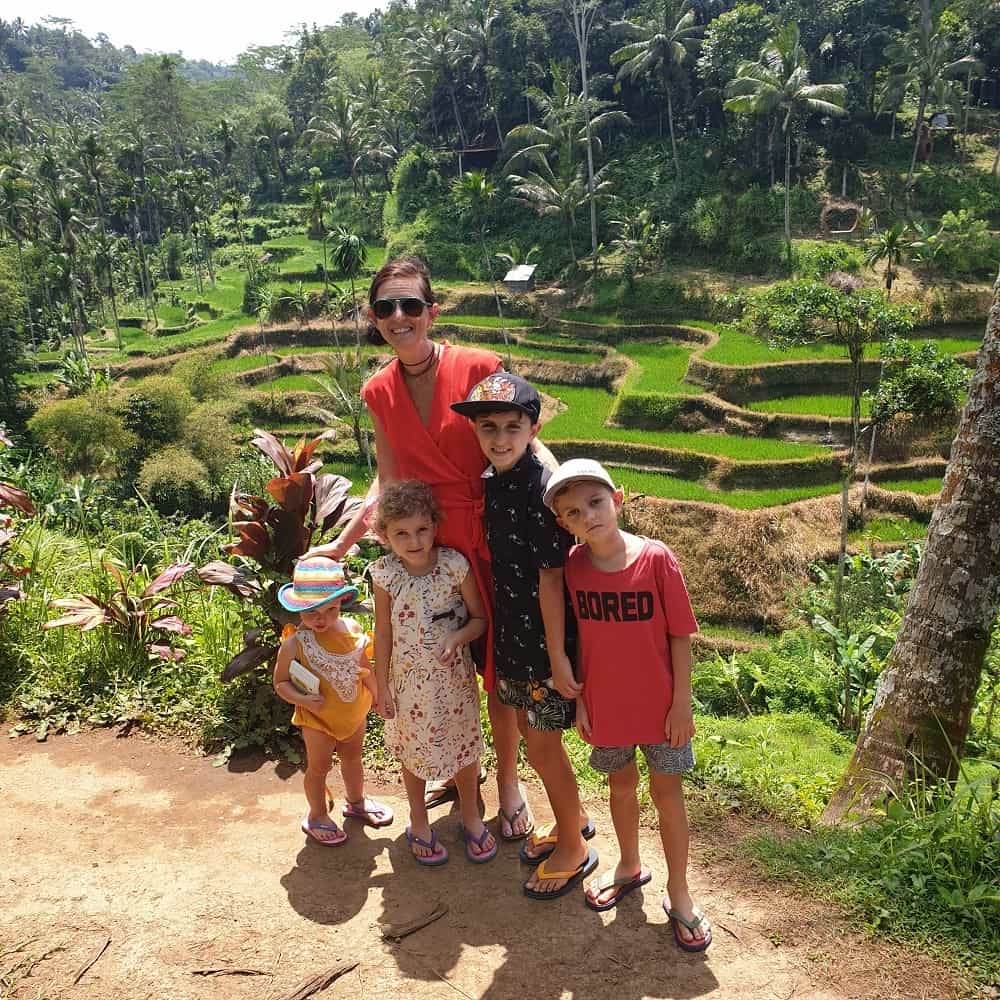 At night visit a cultural dance performed in the central temple. The artisans market is quintessentially Ubud and you will find hundreds of shops selling homewares galore in the streets surrounding.
Read this next: Bali Zoo and Orangutan Breakfast Review
Check out the Bali Zoo, especially the Orangutan Breakfast if you have time. But we are not fans of the Monkey Forest in central Ubud.
Or try your hand at White Water Rafting – So fun!
Where to Stay in Ubud
We love renting Villas in Bali and always find it to be the easiest way to stay with a family. You get a kitchen and a laundry! And often a driver, and chef to boot. What more could you need?
Read more here: Renting a Villa in Bali
Getting around Bali
I always recommend getting a private driver to take you around the place when in Bali. When renting a villa, contact the host to arrange an airport pick up service, then this driver will usually be able to look after you for the duration of your Bali stay. There is a weird taxi hierarchy going on in Bali so private drivers seem to have most of the say. Just be careful of fake taxis and always agree on a price before commencing your journey.
Before you Go To Bali
You are going to need to know this: