If you are looking for a super chilled place to stay on your next Bali holiday, Bingin Beach has got to be worth considering.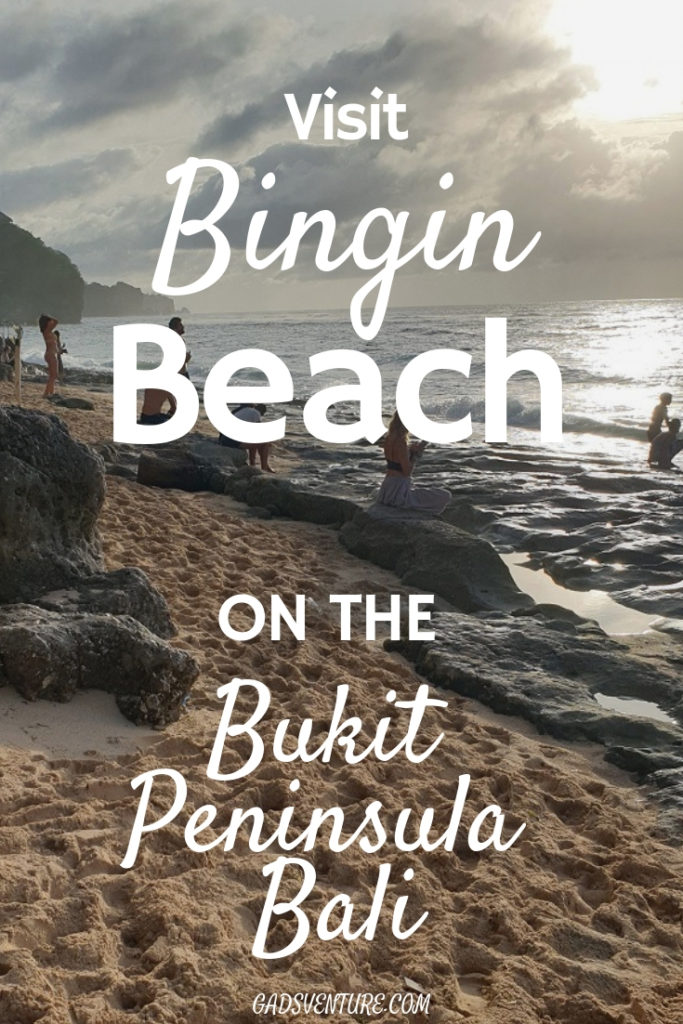 It is a little bit hidden, well, that is if you are trying to drive to it yourself, but just ask a local and they will give you some confusing directions. There are a tribe of westerners who know the way, they are the cool looking surfers on motorbikes who turn off these secret roads. Follow them.
Where is Bingin Beach Exactly?
Bingin Beach is tucked away in between Padang Padang and Balangan, on the west of the Bukit Peninsula which makes it about 1 hour drive from Seminyak area. If you get a driver it will cost about 250,000IDR one way. Get your driver to wait as there is no transport found coming out of there. GoJek and Grab are not accepted in many of these village areas.
This place is pretty amazing! There are a bunch of woooden guesthouses all clinging precariously to the side of the cliff all the way down to the waters edge.
Bingin Beach
Parking at the big parking lot at the top, you access the beach via a paved pathway that descends into steep rocky stairs all the way down to the sand, past guesthouses and warungs.
It is not as far down as Uluwatu cliff, but it is harder thanks to giant uneven steps. We took our 4 kids down no worries, carrying the little one. We watched an older lady with bung knees struggling down the hill, and wondered how she was going to get back up at the end of her one week stay.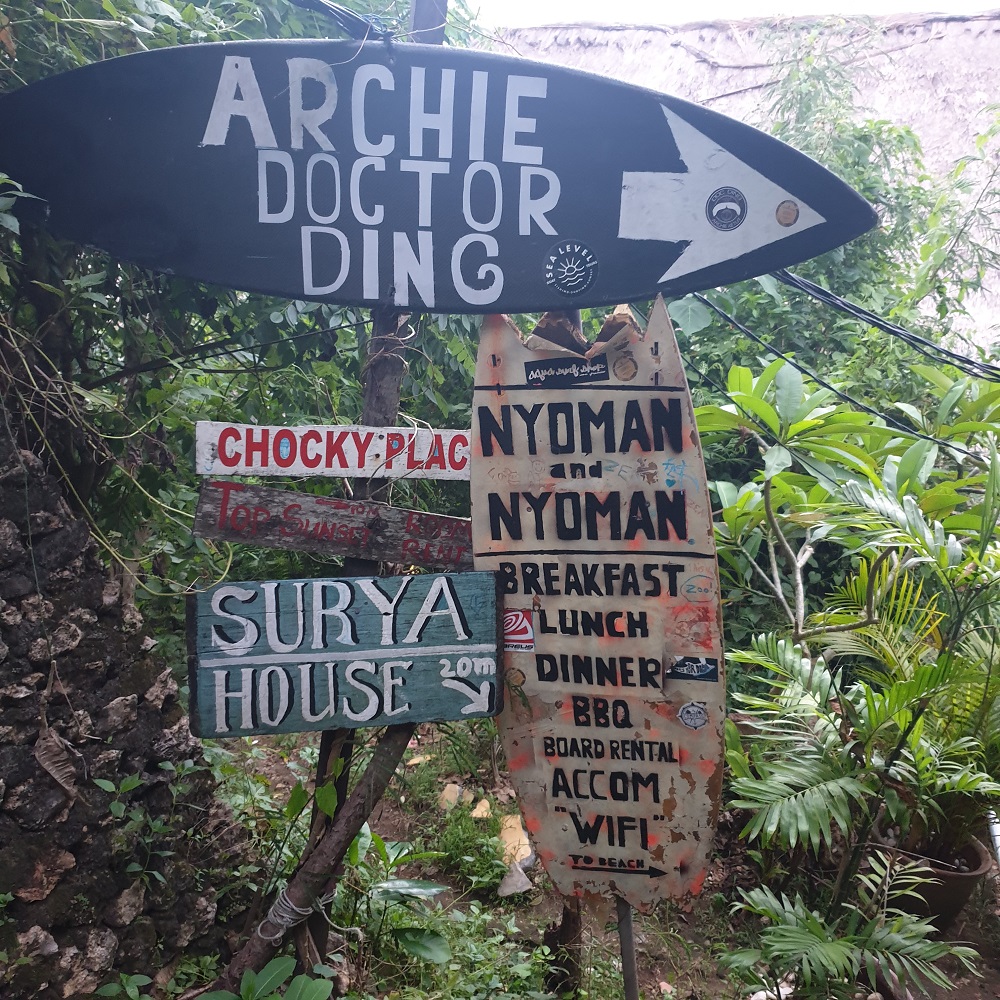 Bingin Beach is a fairly narrow strip of sand along the bottom with some huge picturesque boulders. The sunsets here are so amazing! Just make sure you leave enough time to climb up the stairs before dark.
Things to do at Bingin Beach
Relaxing
When you are at Bingin Beach, the ocean is endlessly stretching out before you. The views are absolutely astonishing! So, gazing at the view and relaxing is my favourite activity to do here.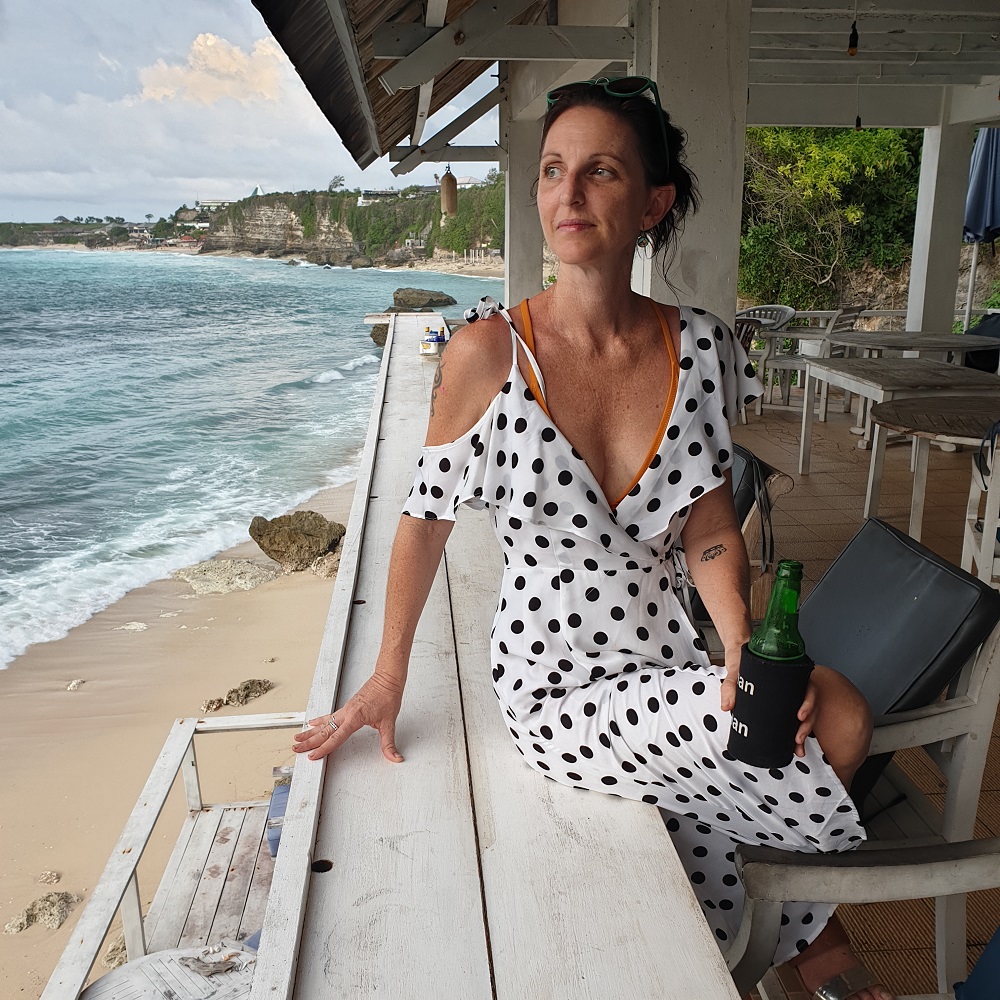 You will find a heap of basic and rustic quiet warungs up and down the cliff here. We were visiting in the off season, so it all had a bit of a sleepy feel.
Surfing
Bingin Beach is not famous for its surf, and is a bit hit and miss, but you can find a little wave if you are lucky.
For all the details on surfing at Bingin Beach, Read This: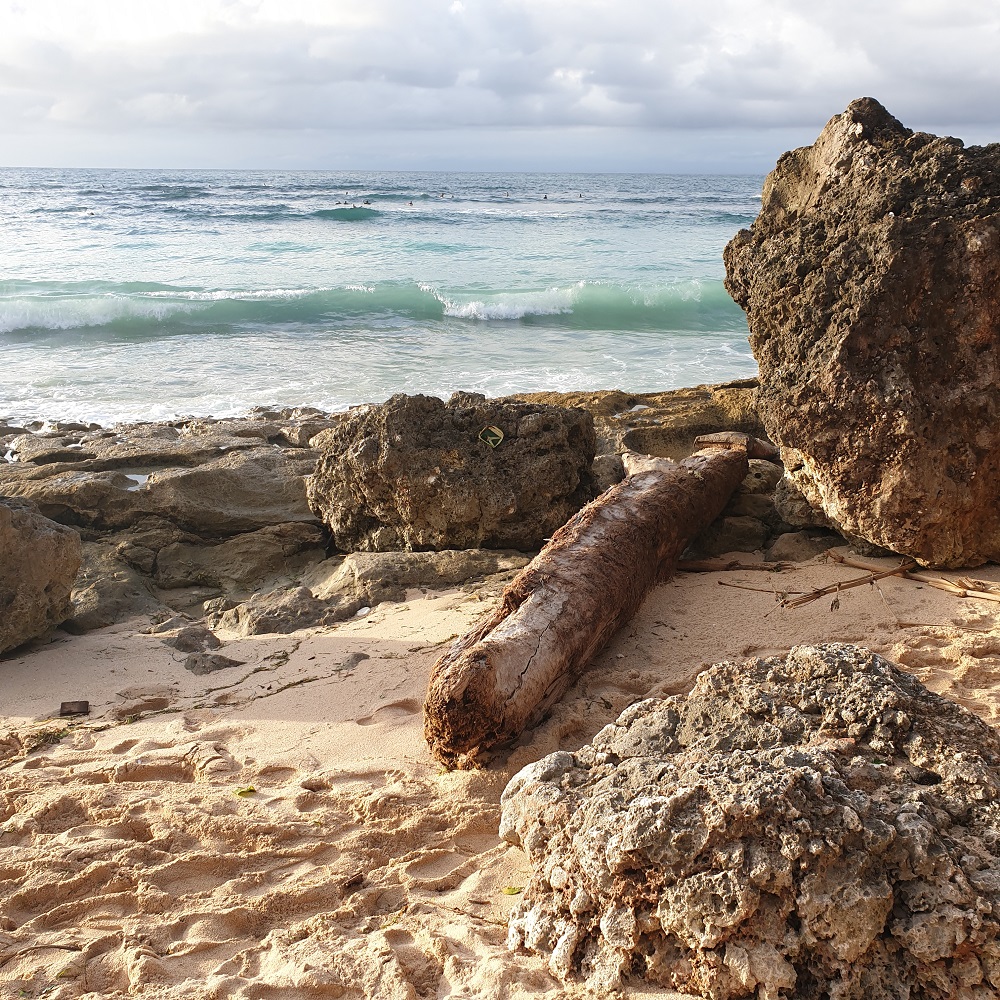 Swimming
There are some little sandy patches amongst the rocks, which are good for a dip. But beware rocks and rips.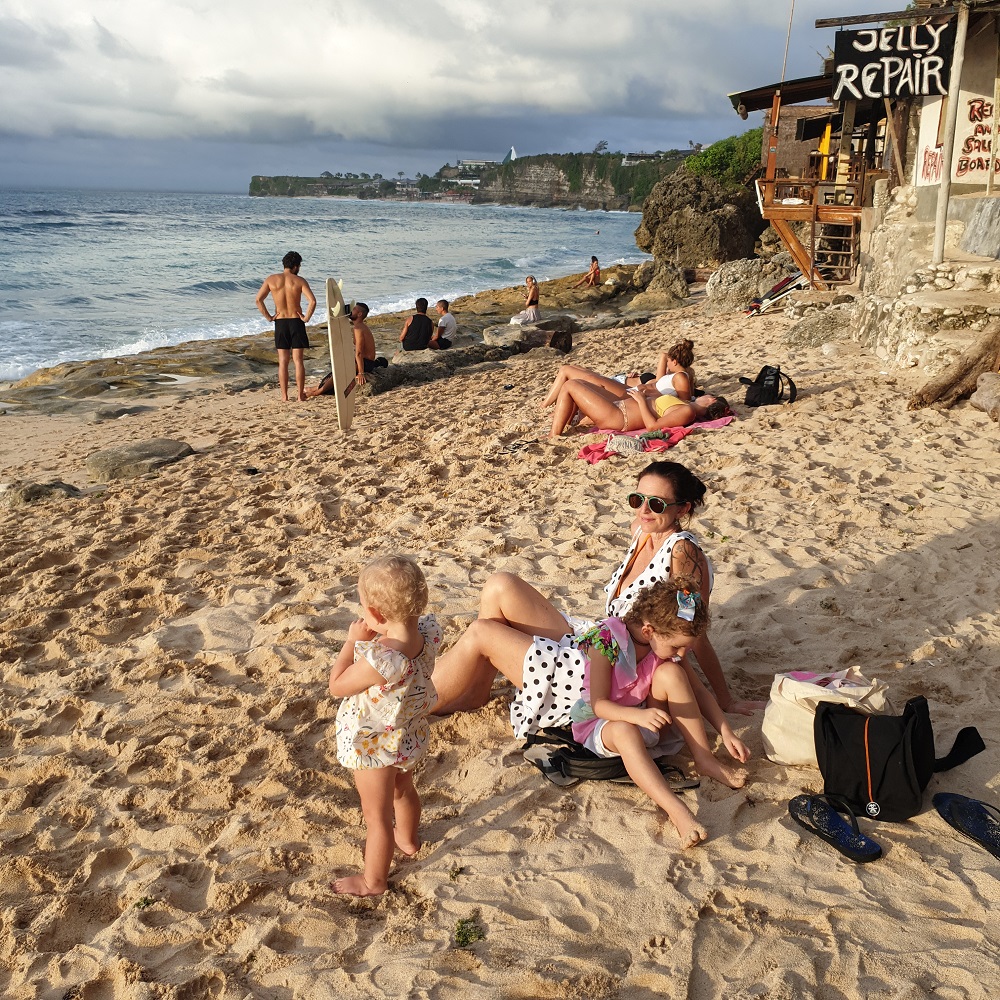 Padang Padangis the best beach for swimming, on this side, while Nusa Dua beach is perfectly flat, safe and crystal clear. The kids probably had the most fun swimming in the cave at Uluwatu! More on that later!
Accommodation at Bingin Beach
There are some stunning ocean view Bingin Beach villas and guesthouses at the top of the cliff, and basic wooden rooms as you work your way down to the beach. Some rooms basically overhang the water, only a few metres away from getting wet feet! The waves would be so loud here, I wouldn't be able to sleep!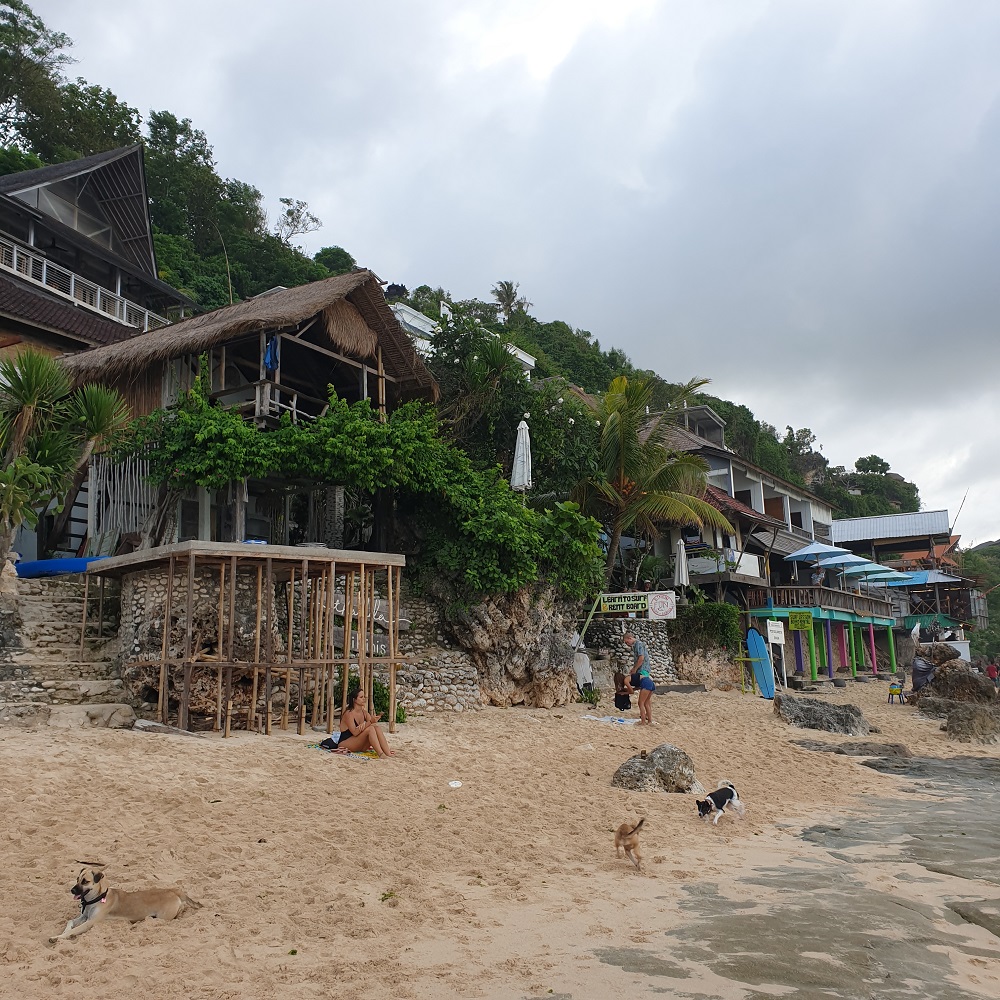 If you stay here, you probably wouldn't want to leave for a few days. It is quite hard to access but is amazing once you are there. And don't take a big heavy suitcase down those stairs.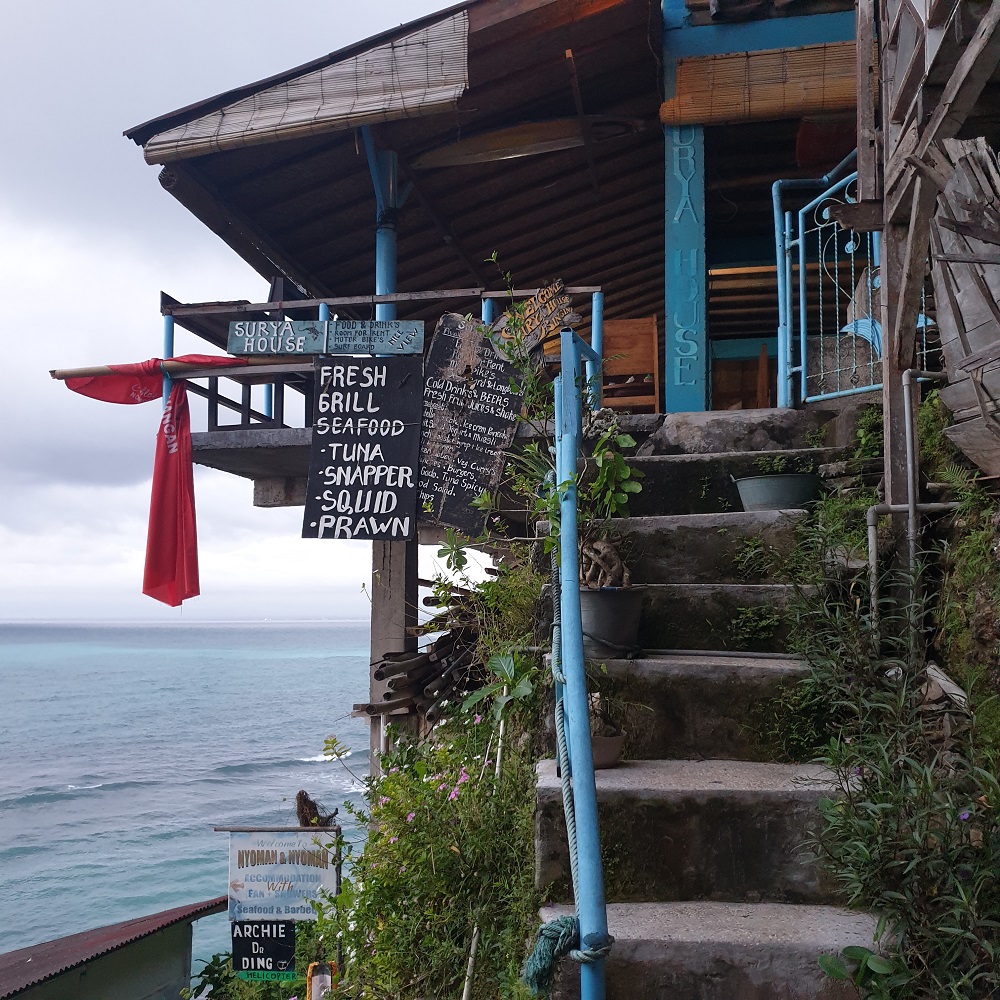 I wouldn't stay here with our kids at this age, I wouldn't be able to relax. They are not great at sitting around and chilling out, but we loved our afternoon visit and it was a fun place to explore
Romeo Beachfront Bungalow is a nice quiet and cheap option at the top of the stairs. From only $35 per night!
For details on booking your Bali Villas through Airbnb, read this. Villas are definitely the best way to stay when you have a family. It is so helpful to have a kitchen, and sometimes even a laundry!
Read our full Bali Travel Guide Here
Annoyances at Bingin Beach
You wouldn't want to come up and down those steps after a few Bintangs, they could definitely be dangerous. Watch your kids here too. There are some slippery rocks down on the beach, and there is a bit of rubbish.
The Verdict on Bingin Beach Bali
Bingin Beach is definitely worth a visit when you come to Bali. It is otherworldly and you feel like you are discovering something pretty amazing, with its steep stairs and beautiful sunsets. Sort of like a smuggler's cove type of place. If you stay, stay for a few days with no plan of leaving, and you will leave relaxed and refreshed for sure.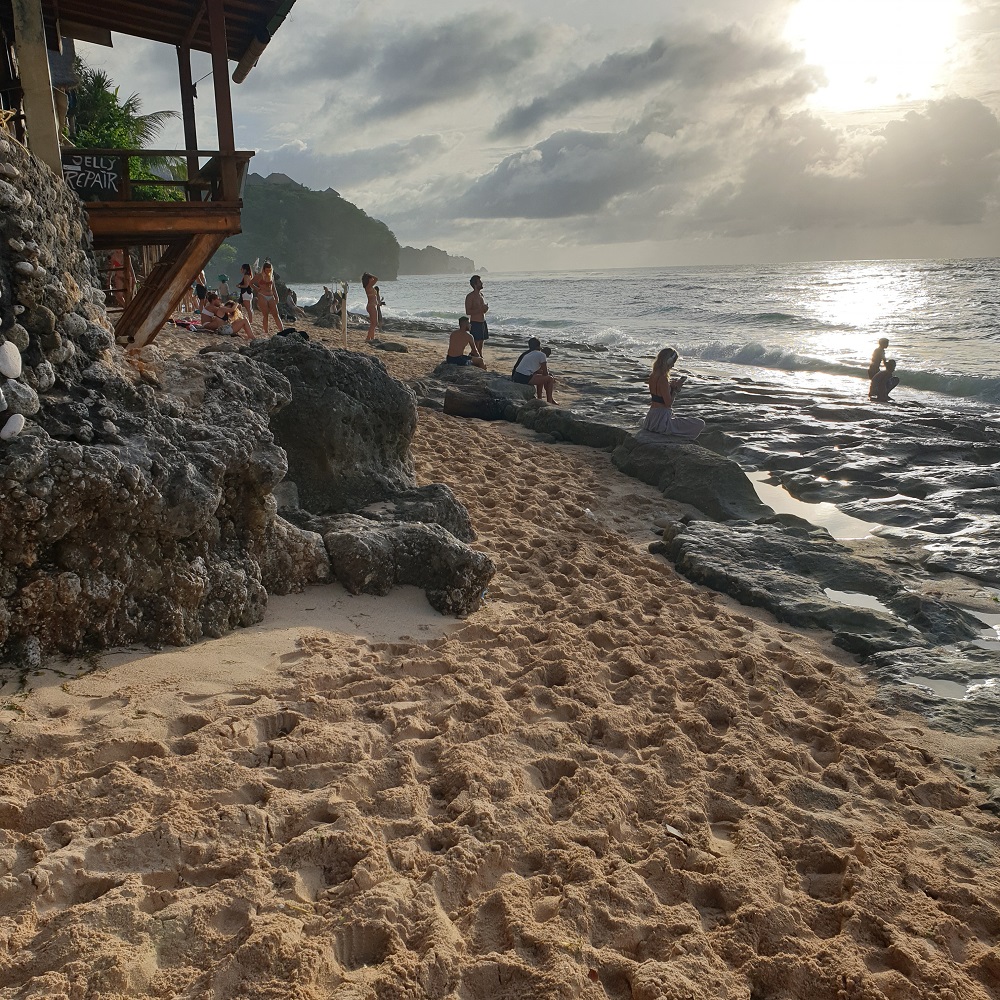 It's on my list of Top Beaches in Bali for sure!!!!
For the other best beaches in Bali check out our Bali Travel Guide.
Do you love Bingin Beach?