You've booked a flight to Bali for your family holiday, now you don't even know where to start looking for accommodation right?  How do you find kid-friendly accommodation in Bali?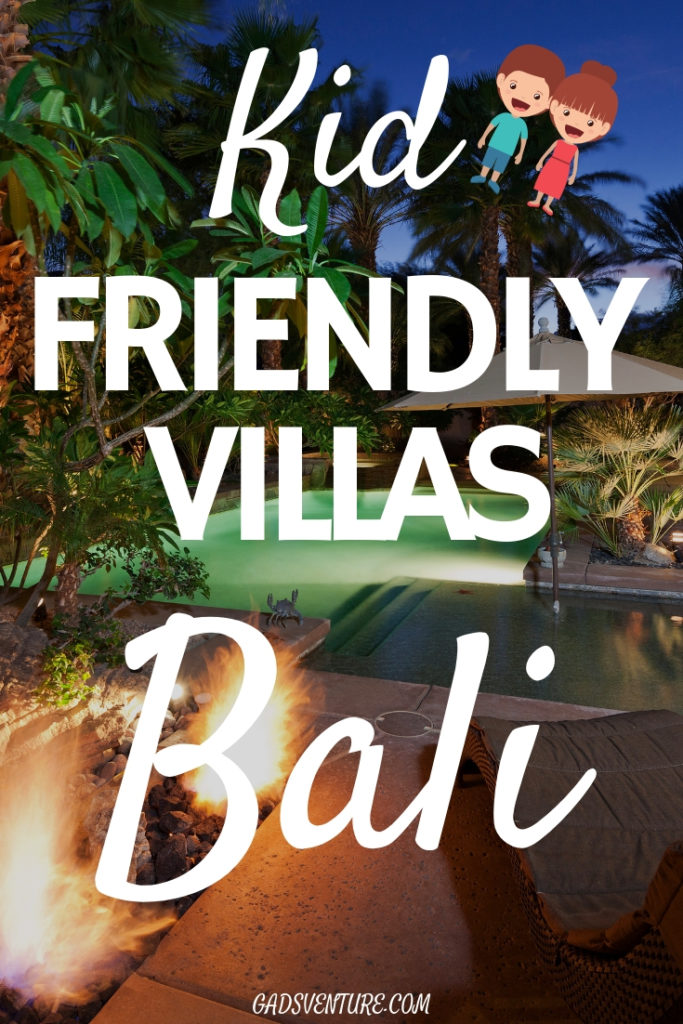 The answer is simple!  It is everywhere, I will show you where to look.  I am right now trying to find the perfect villa in Bali for our next stay.  Instead of procrastinating for much longer, I am about to book one and lock it in.  I will share it with you at the end of the article!
Villas
Easily the most kid friendly accommodation Bali has to offer is its vast array of villas.  These villas come in every shape size and cater to every budget and every type of traveller you can imagine.  You can pay anywhere from $30AUD to $30,000 a night for villas depending on their opulence, location and inclusions but thanks to Bali being Bali, prices are often negotiable too so don't just settle on the original quote.

Why a Villa?
The value for money and the inclusions you get with a villa are amazing.  I urge you to compare prices between a villa for a family of 4 or more with a hotel room in Canggu for example. 
When we travel with a family I find it very helpful to have an entire house at my disposal!  A kitchen, a laundry, a private pool and often a full household of staff that are there to solely look after you!  And all for a cheaper price than a resort. 
Staying at a resort can have its advantages sure, amazing pools and the opportunity to meet lots of like-minded people, there's other kids to play with, cocktail happy hour or all inclusive food and drink packages. 
Find out more before your Bali trip:
Resorts and hotels are often usually in prime beach front locations too and they are so easy to book through your travel agent or sites such as booking.com.  Resorts are popular for package deal holiday specials too.   But for me?  I would rather have it all to myself.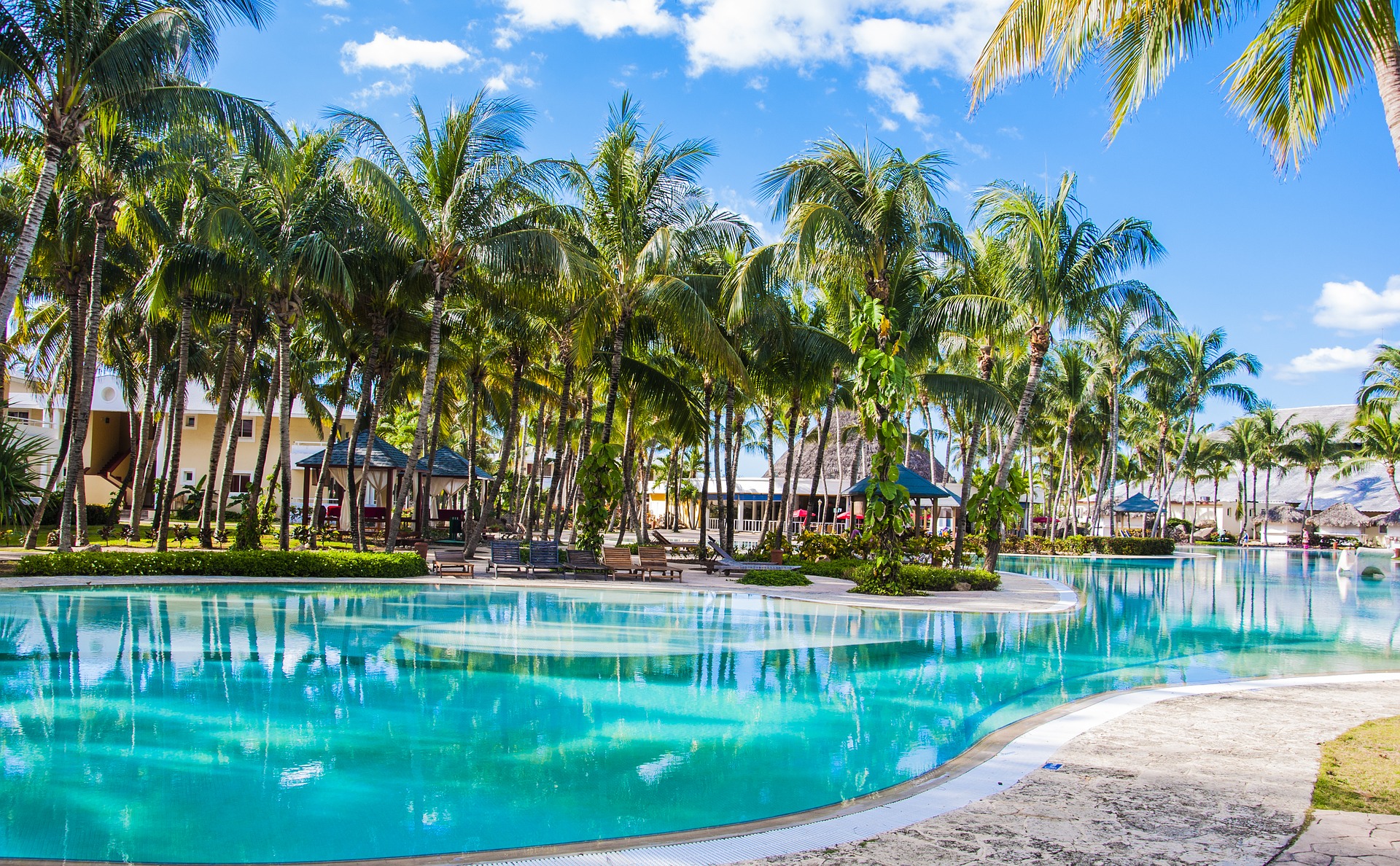 I just find the personal experience you get from a villa stay with your very own concierge who takes care of your every need pretty special indeed.  In a villa you have space to unwind and relax with your own people.  The massage therapists will come to you and you can arrange virtually anything with the assistance of your hosts including personal chefs or a chauffeur for the day.  If you haven't stayed in Airbnb villas before, click on this link and you can join with a genuine $55 coupon off your first stay.  It's free to join.
Where to Stay
The different locales in Bali make it easy to choose your holiday accommodation depending on what sort of things you are into.  Following is a breakdown of some of the most popular areas around Bali.  Use the map function on Airbnb to see where each villa is situated and this allows you to drag the map around with a new search in each location.  Then click on each thumbnail for details.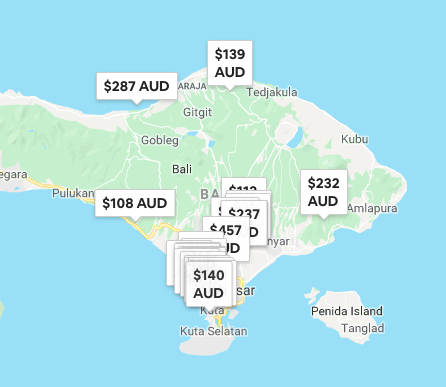 I am using this Bali destination list right now as I consider exactly want we want/need from our month long stay.  If you look at your own trip and consider what boxes you need to tick, then this will be helpful when deciding where to start looking.
The Gadsventure Family in a Nutshell:
We want to be close enough to tourist attractions that a taxi ride will not take much more than 40 mins (pretty easy from most spots in Bali).

The villa needs to be no more than 20 mins from a surf beach, and I don't particularly like the black sand beaches on the popular south coast between Tanah Lot and Kuta, preferring instead the white sand and dramatic rocks of the Bukit Peninsula.

I would like to be able to walk to a warung or restaurant or have a little convenience store close by so that I can get food without having to catch a taxi.

Also I need air-conditioning and a pool and because our kids are young, I would like the bedrooms close to each other, and not opening directly onto a pool without a fence (a temporary pool fence is a negotiable extra, just ask your host!).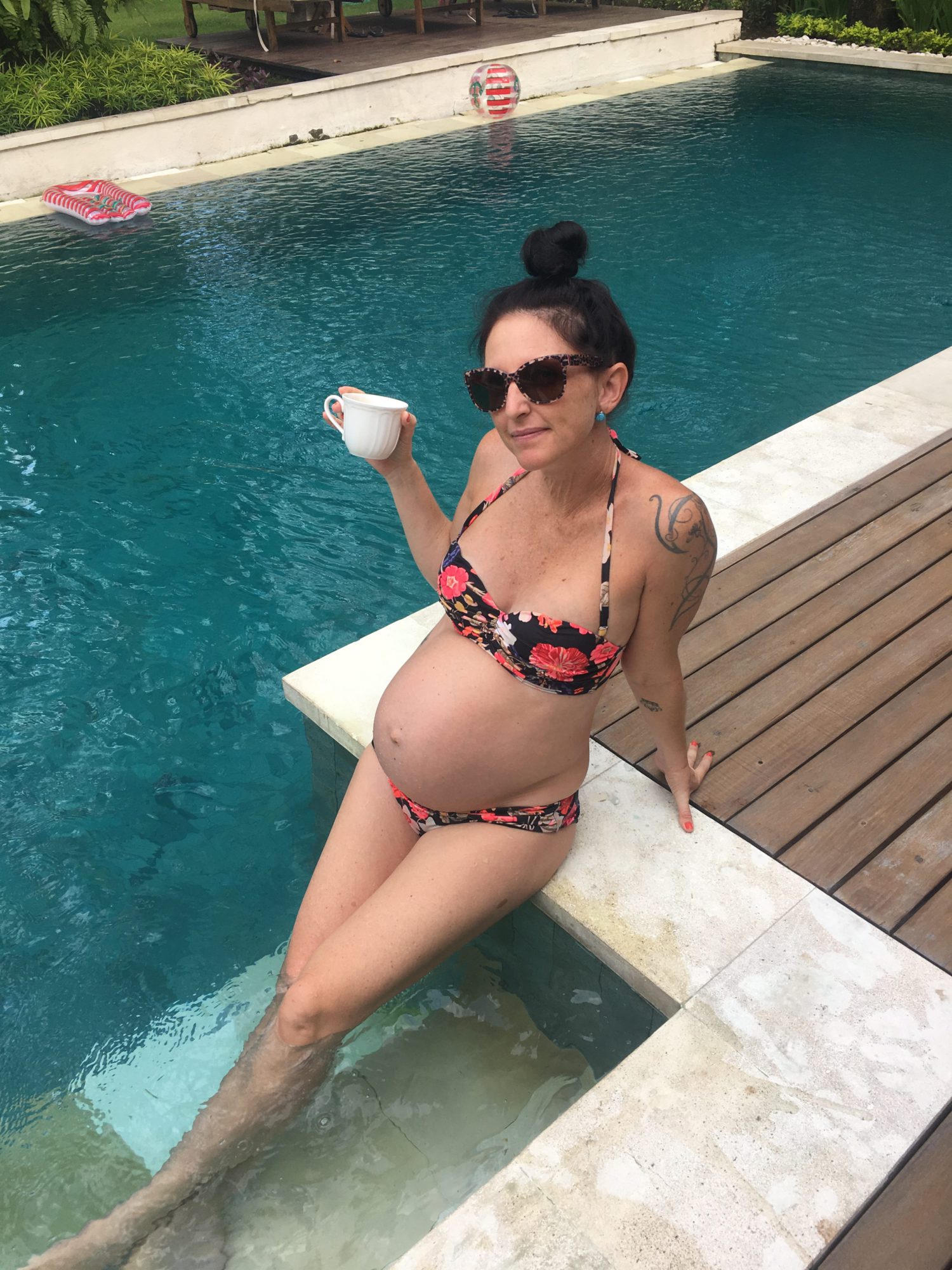 Good reviews are important so make sure you read what people who have stayed before you have to say.  There may be an unexpected rooster that insists on crowing through the night at the streetlight, or it might be a loooong walk to get anywhere, or dead bugs in the corners of the rooms.
- Now take a moment to list your preferences and know what your deal breakers are.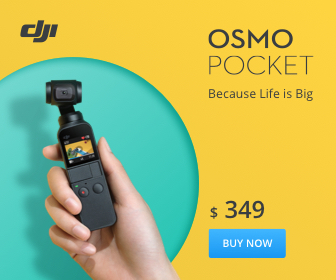 Budget
- What is your nightly budget and how many bedrooms do you need?
Our budget is $50AUD per night for 2-3 bedrooms.  (Remember it is cheaper for a longer term stay.)  In the past we have shared the cost of a villa with family and friends which is such a great option and have rented a 5 bedroom house for around $500 per night for everyone.  We all had less kids then tho.  Lol.   
A week long stay at a villa will gain you a small discount, while a month stay gets you a hefty discount in a lot of villas so make sure you enter your dates so that the discount can be calculated when you are browsing.  The filter bar allows you to preselect dates, guests, home types, price, trip type and more and is very useful to help locate the perfect villa. 

Narrowing your search using the filter also means you don't waste time getting excited about the thumbnail pic only to find that the monthly rental price is $25,000.
Inclusions
Read the fine print and know what you are paying for.  Some villas include a daily breakfast, daily maid service and free laundry, others offer everything at an extra cost.  Know what is included before you arrive and negotiate everything else.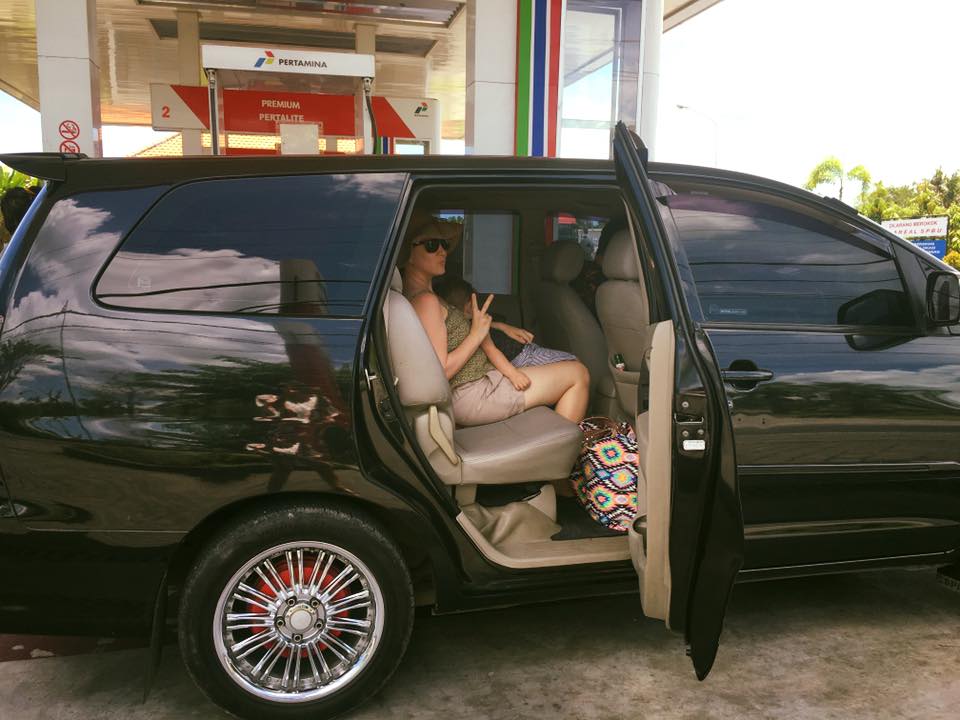 Airport pick up is a very important and helpful service and gives you peace of mind knowing that when you arrive there will be someone there with your name on a sign who knows exactly where they are going.  They pick up your bags, or your kids and guide you through the throng of porters to an air-conditioned van.  Then they drive you directly to your villa without getting lost once and will even stop at the 7/11 or the beer store to stock up on the way. 
(A note about buying beer: It is not cheaper to buy a carton or box of beer.....  The beer bottles are sold individually and 24 bottles in a box costs the same as 24 x bottles individually) 
An airport transfer will usually c