I find it funny that so many people have something against Bali. Maybe it is just Australians, or perhaps it is more the older generation who have this feeling. I often get asked "But, is Bali safe?"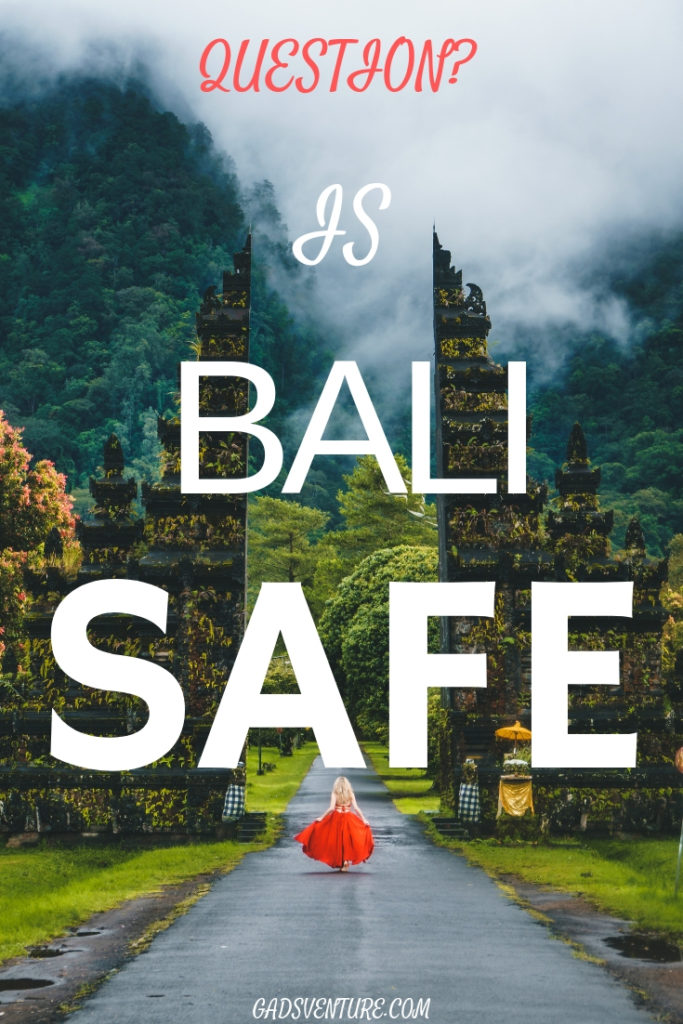 My answer is always the same: "If Bali wasn't safe, would I be taking my family there for the 3rd time?" If Bali wasn't safe, I wouldn't keep telling my friends "you must go to Bali, it's so great!". I thought I had better address some of the common misconceptions and anti-Bali sentiment that some people have here.
Bali is Safe
Bali is such a beautiful and safe country. It is our favourite place to go on family vacation from Australia. We love Bali for its easy closeness, cheapness and safety. Like any foreign country though, there are some things you do need to be aware of, and as long as you are not an idiot, you will be safe in Bali.
Drugs
This is probably the biggest anti Bali sentiment out there. Ever since the Gold Coast's Schapelle Corby either did or did not attempt to smuggle 4.2kgs of marijuana into the place, Australians have been divided. Did she do it, didn't she do it, if she didn't do it then who did???? Was it a fair trial? Did she deserve to spend 9 years in Kerobokan Prison? Who really knows. Either way, Schapelle has taught all Australians a very valuable lesson – put padlocks on your luggage. Thanks Schapelle. Read more on her story here.
The Bali 9 has been another notorious crime story to come out of Bali. We know that Bali has severe penalties in place for drugs, especially narcotics. These penalties are put in place to dissuade criminals not to entrap innocent tourists!
In all reality, if you don't want to become a news story, just don't go anywhere near drugs! Easy.
Terrorists
The Bali Bombings in October 2002 claimed 202 lives, 88 of which were Australians. Many Australians quite simply have not forgiven this. There was an attack on a Sydney cafe, and people still visit Sydney. What about London? New York? Paris?
After speaking to Balinese locals, they told us that it took over 10 years since the bombings for tourists to start trickling back and finally numbers resemble pre attack figures. But without tourism, Bali starves. Everybody there is connected with the industry in some way, or indirectly supports someone who is connected.
Terrorist attacks in Indonesia in 2018 sparked a rise in the warning level for visitors to Bali, however with Indonesian authorities working very hard in conjunction with the AFP (Australian Federal Police) they have ensured that Bali is actually much safer now than before the 2002 bombings.
The Smart Traveller website advises a high threat level for Indonesia as a whole. Avoid protests, religious holidays, places of worship, and embassies and be aware of your personal safety at all times.
Interestingly, France and Nepal have the same rating which ranges from GREEN: Be Normally Safe, ORANGE: Be Extra Vigilant, to RED: Don't Go.
Be Respectful
Travellers everywhere should be cautious and respectful at all times when in a foreign country. Unfortunately, many forget this. Please dress appropriately, and don't be a wanker. Cover your shoulders when visiting temples, and remove your shoes if indicated.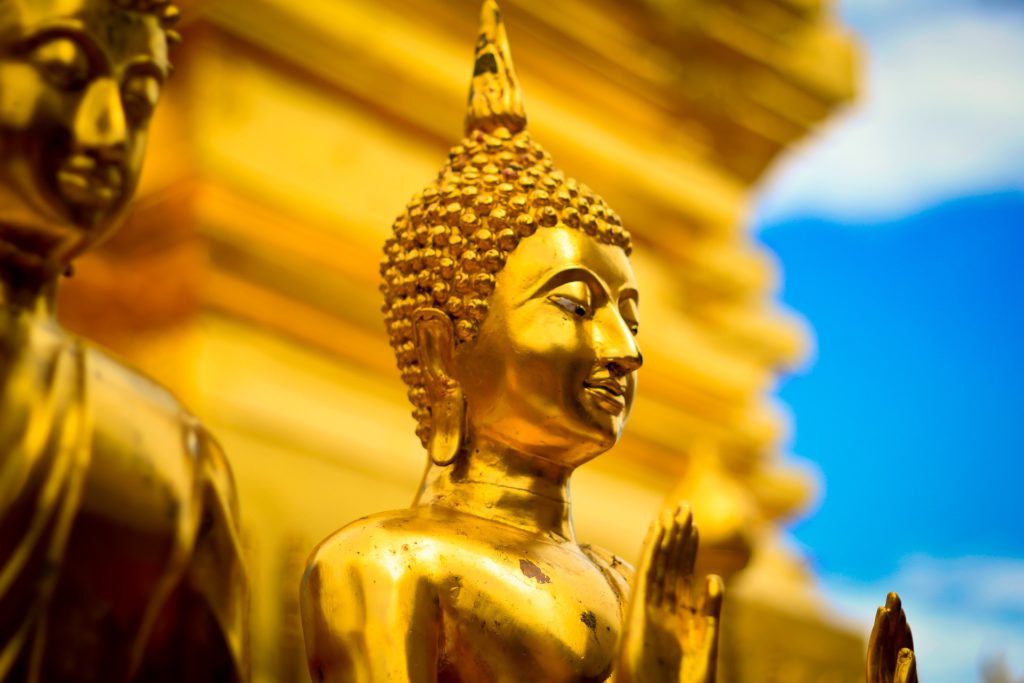 Religion in Bali
Although Muslim is the predominant religion of Indonesia, Balinese are mostly of Hindu faith and widely practice Agama Hindu Dharma. This is a wonderful peaceful blend of Shivaism and Buddhism.
You will notice temples and shrines about the place for the Balinese to observe and worship. Please be respectful at all times and if you ask, you might even be allowed to watch or even participate in their beautiful rituals.
Natural Disasters
Bali's Mt Agung is known to close airports and disrupt travel plans with fair regularity and a 2018 earthquake in Lombok destroyed much of the tourist infrastructure there. Check news reports prior to going to Bali and have a backup plan.
Make sure your travel insurance policy is up to date and know your policy and what you are covered for.

Motorbikes
Hiring your own motorbike to get around Bali is a great way to see the island. However, thanks to inexperienced riders, there are unfortunately many accidents. Officially you are supposed to have an International Driver's Permit to hire a vehicle, but in reality you can easily arrange one without this.
Travel Insurance will usually cover motorbike accidents only if you have a motorbike license in your home country. Check your policy for details.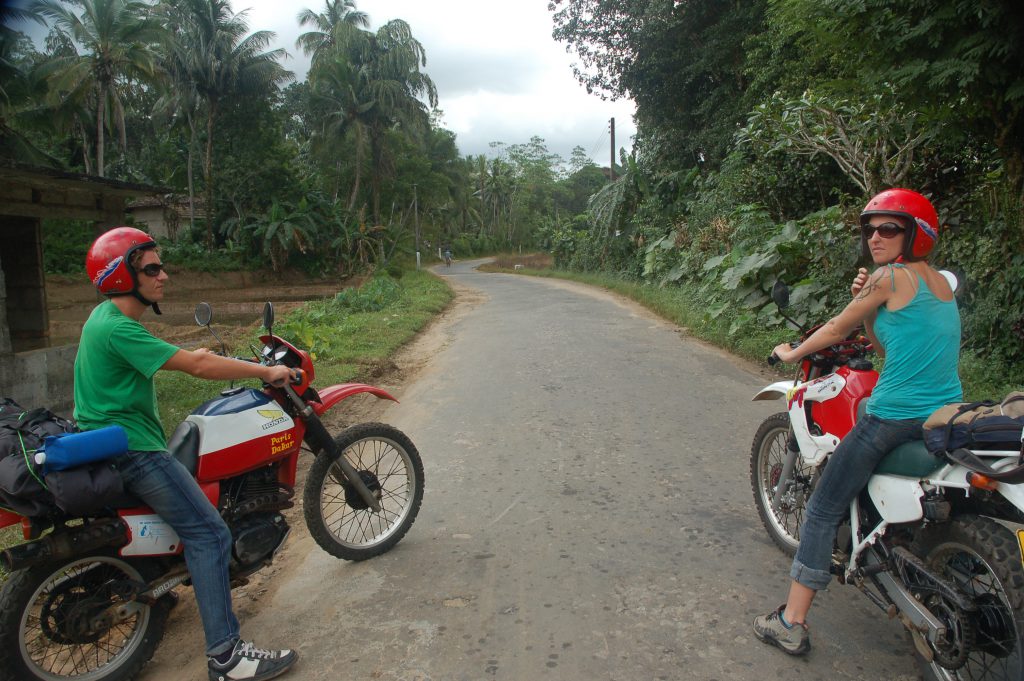 As a safer alternative, it is super cheap to get around Bali using Bluebird Taxi, Grab Taxi and Gojek. You can download the apps now before you go:
Surf
Strong currents especially around Uluwatu and the Bukit Peninsula can wreak havoc on inexperienced surfer. Check local conditions first, and always ask someone if you are unsure. As a safe bet, beginners should stick to the surf around Kuta, intermediates may head up to Echo Beach and Medewi area, while Uluwatu is best left to the experts.
Reef breaks are unforgiving. If you get a cut on the reef, seek medical assistance after flushing the would with lime juice. Coral cuts contain huge amounts of bacteria and can easily lead to infection.
Dogs and Monkeys
Rabies. You will have heard of it, and it is found in Bali and other parts of SE Asia. That is not to suggest that every dog has it, but an animal can be a rabies carrier without showing those famous telltale signs of frothy mouth aggression. The local authorities have done a great job of removing heaps of homeless dogs from Kuta Beach, and many responsible dog owners vaccinate their pets.
As travellers, there is a rabies vaccine available and you should see a Travel Health Practitioner in your home country a few months before your trip. See here for details of all the vaccinations you need for Bali.
In the unlikely event of an animal bite, you only have 24 hours to seek medical attention. The treatment is a prompt vaccine injection directly into the injury and follow up injections once you get home. Please avoid a bite.
Watch out for the local monkey population especially in areas around the temples and Ubud's monkey forest. The monkeys can be aggressive and I have witnessed them jumping on people's backs. Personally, I hate monkeys. And some of them are bigger than some of my kids, so I avoid anywhere with out of control monkeys.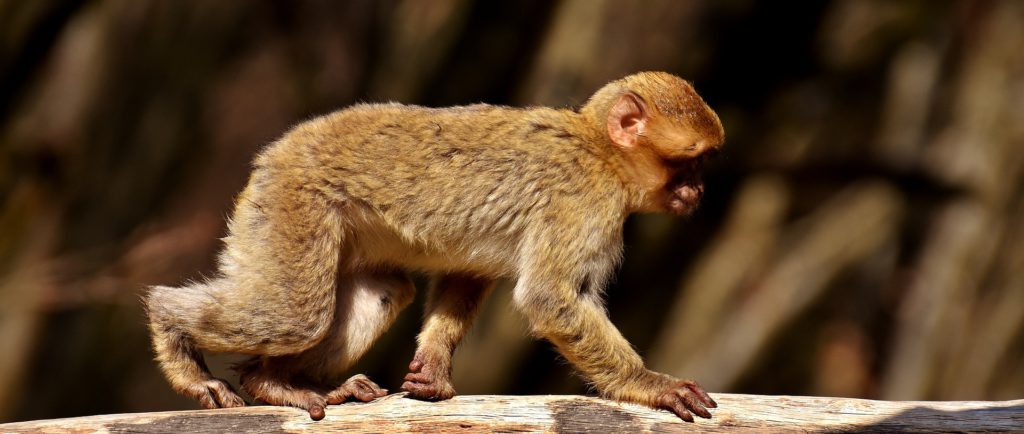 If you like monkeys, don't take any food because they will smell it out and jump on you! Watch people who apparently train monkeys to steal your camera or sunglasses and are then able to retrieve them, for a fee.
Mosquitoes
Forget terrorists and drug traffickers, rabies and volcanoes, the number one most dangerous thing in Bali is Mosquitoes. Mosquito borne viruses such as Zika, Dengue, and Malaria are found in Bali and can make you very sick indeed, which would really ruin your holiday. To avoid this, the best way is to avoid getting bitten.
Sleep under a mosquito net
Wear loose long sleeved shirts and long pants, especially at dawn and dusk when these bugs are most active
There is malaria prophylaxis available, please see your doctor and read this for options.
Petty Crime
Like anywhere if there are tourists, there will be petty theft unfortunately. You can get these cool anti-theft backpacks as a deterrent, carry your money in money belts and don't have too much cash that you flash around. Be sensible!
Drinking
Drink spiking has occurred in Bali, and it is best to never leave your drink unattended. This is sadly true worldwide!
Arak is the local spirit which has been associated with ethanol poisoning.
To stay safe, only buy cocktails from well known establishments, or just drink Bintang!
Water
Don't drink the water straight out of the tap in Bali. It can make you sick. Most hotels and villas have their own water filter machine, or you can use a Life Straw personal water filter bottle. This is the best way to reduce your impact on the plastic waste problem in the world while staying safe in Bali.
Local Customs
Although the people in Bali are so friendly and affable, there are a few things they don't really like, and that is fair enough:
Don't drink and drive
No nudity or topless sunbathing
Avoid public displays of affection
No smoking in public areas
The legal drinking age is 21
Don't do any gambling – it is illegal
Avoid drugs – there are very harsh penalties
If you have to bring prescription medicines, make sure you have a letter from your doctor
The Answer is Clear
Bali is a great place to go on holiday for young and old alike. Like all holiday destinations, you still need to be smart and minimise risk to ensure you have a fantastic vacation.