Canggu is one of the best places to stay in Bali!
See our Full Bali Travel Guide Here
Whether you are a first timer, or a Bali veteran, visiting Canggu ticks a lot of boxes, especially for families. It is definitely one of our favourite spots! That's why we have created this ultimate family guide to Canggu Bali so you can come and see why!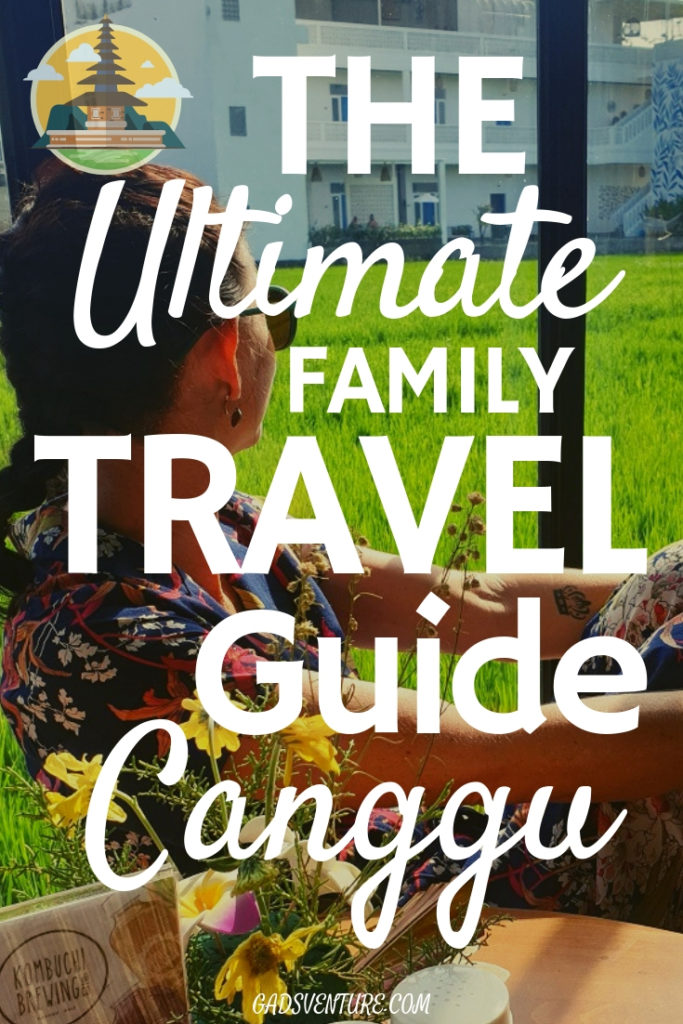 The atmosphere in Canggu is very kid-friendly. There is heaps to keep both the grown-ups and the little ones entertained for ages.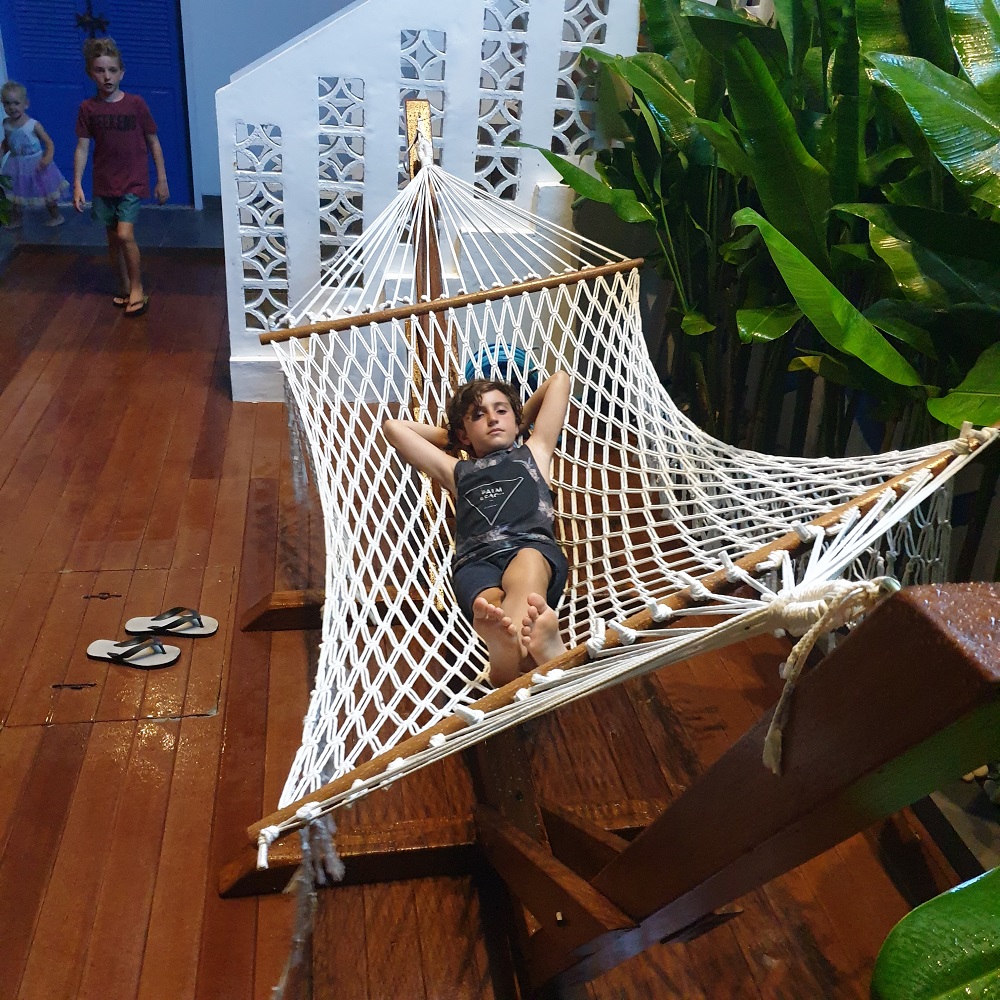 When to visit Canggu Bali
Typically, our favourite times to visit Canggu are the shoulder periods.
This means the times just before or just after the peak travel times. Visiting between March and May, and September to November are the best times to go. In March you might get the tail end of the rainy season. This means a heavy shower or storm each evening after a beautiful warm sunny day. November you might get the start of an early rainy season too. The monsoon usually runs between December to February.
Visiting in these shoulder times will ensure you get your pick of accommodaton, at cheaper low-season rates. The streets and restaurants are not overly busy, but there are enough people around so you don't feel lonely too. The only bad thing about low season is you do get bored taxi drivers calling out to you every time you walk down the street, looking for a fare. But it means you can haggle hard to get a better deal.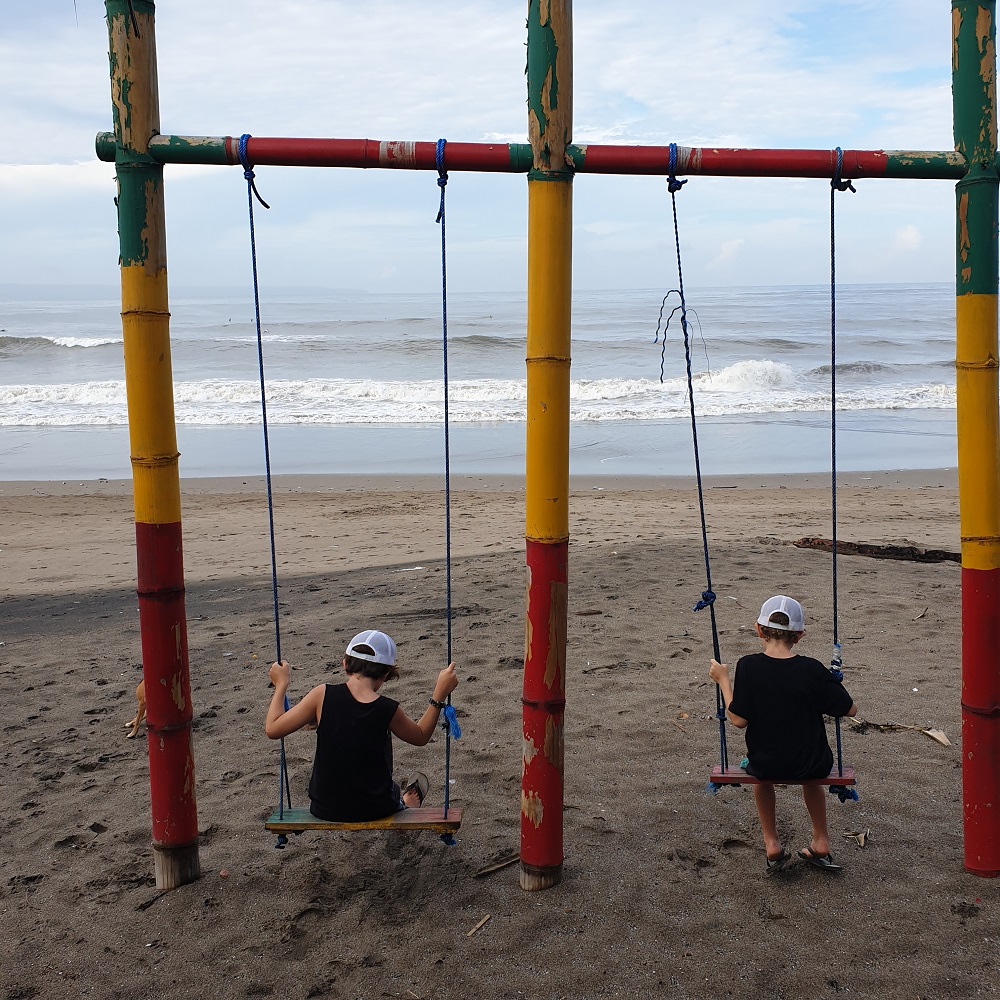 For a detailed post about the best times to visit Bali with your family, read this post – Weather in Bali!
Where to Stay in Canggu
Canggu is vaguely divided into 4 sections.
There are 3 main roads which head down to each part of the beach, and each has its own charm. They also get progressively quieter the further west you head.
[mappress mapid="14″]
Starting from Seminyak and heading west:
Berawa Beach (Jalan Pantai Berawa)
Batu Bolong Beach (Jalan Pantai Batu Bolong)
Echo Beach (Jalan Pantai Batu Mejan)
Pererenan (Pererenan Beach Street)
These 4 areas are then linked by the much busier main road Jalan Raya Canggu. It runs parrallel to the coast, and to the north of the area you want to be. When searching for your accommodation, anything along these main streets, and on the beach side of Jalan Raya Canggu will be great.
The streets are lined with cool cafes, funky bars, fun kids play zones, shops, and gelato.
Most have a distinctly western owned feel. But due to their position in between rice paddies, and the inclusion of nasi goreng on their menu, you know you are in Bali.
My favourite thing about Bali has got to be the friendliness of the people here.
They absolutely love kids. Our kids get so much love and attention everywhere we go. Cafe staff try to ply their affections by free cookies, and cheek pinches. It was a bit confronting at first, especially for our young daughters. But they have warmed up to the continued attention, and now they bask in it! Mabel sits in her baby carrier backpack and waves to everyone like she is the queen! And Daisy quickly learnt that if she sweetly says a Terima Khasi (thank you) the locals think she is amazing!
Berewa Beach
This is where we found ourselves accidentally after our recent Airbnb fail – Find out what happened here. This ended up being a very happy accident! While Berawa Beach and the other Canggu beaches themselves are nothing to get excited over, the surf is fantastic.
Surfing in Bali (all the best spots here)
I can't walk on the beach without cringing at the plastic rubbish on the shoreline. We were regularly there with a bag in hand me and my army of kids collecting as much as we could while Brian surfed. And there are a terrible number of dogs on the beach. Like, too many in my opinion.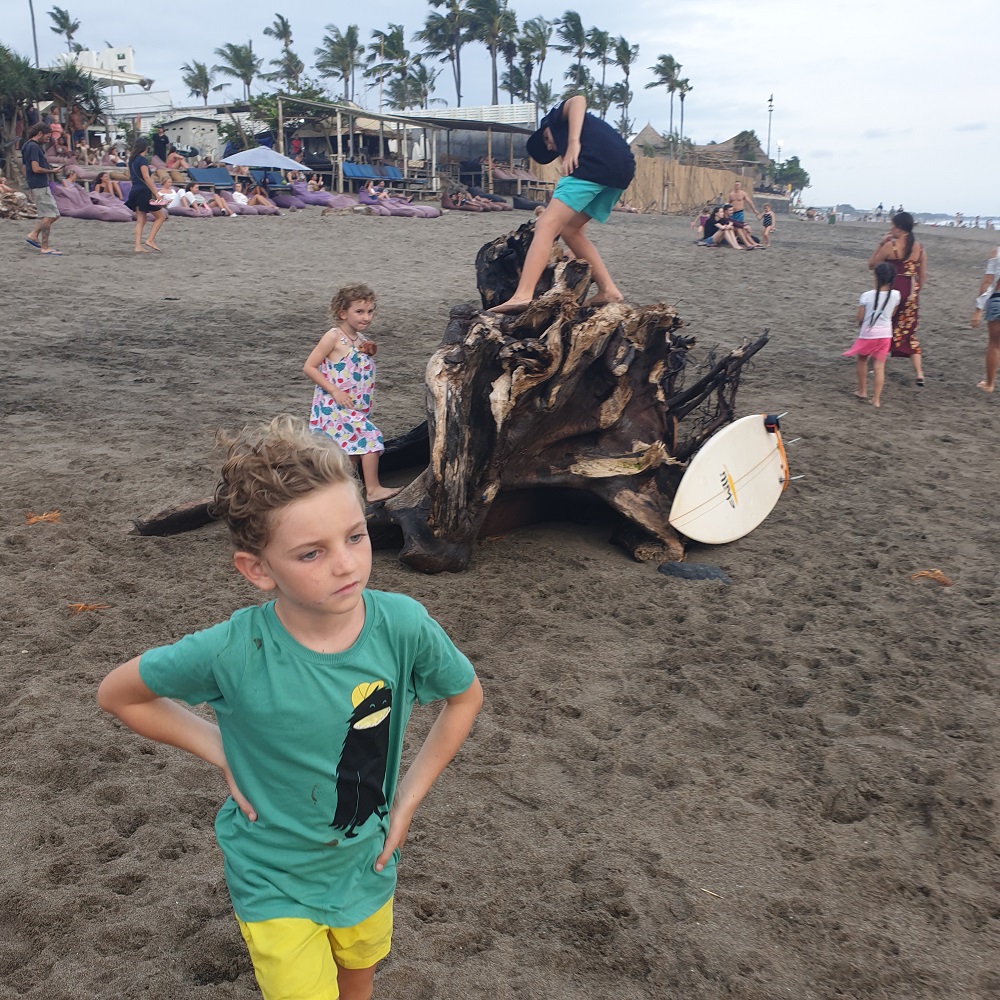 This great strip leading to the beach contains a fantastic number of restaurants, culminating in Finn's Beach Club on the beach end. Unfortunately, the land adjacent to Finn's has been purchased by a massive Ibiza danceclub. Berawa Beach is set to change drastically in the near future. The cute beach bars are to be cleared out to make way for this development. The face of Berawa will definitely be altered.
Maybe they will clean the beach.
We stayed at a pretty hostel called La Boheme and it was so gorgeous, we will certainly stay again. With free pancakes and a cute pool, a 6-bed dorm was perfect for our family. It only cost around $70AUD per night. A 4-bed family room costs $50/night. We were surrounded by restaurants and cafes that were perfect for every taste and budget. We even had a swanky kid's playground across the road at Tamora Gallery.