We love Thailand. It is little wonder that it is the most visited country in the world. Because it is so tourist friendly, people continue to flock to its beautiful shores and cosmopolitan cities. Thailand is the perfect mix of delicate exoticism mixed with western touches. When we last visited with our kids, we found some very interesting facts of Thailand.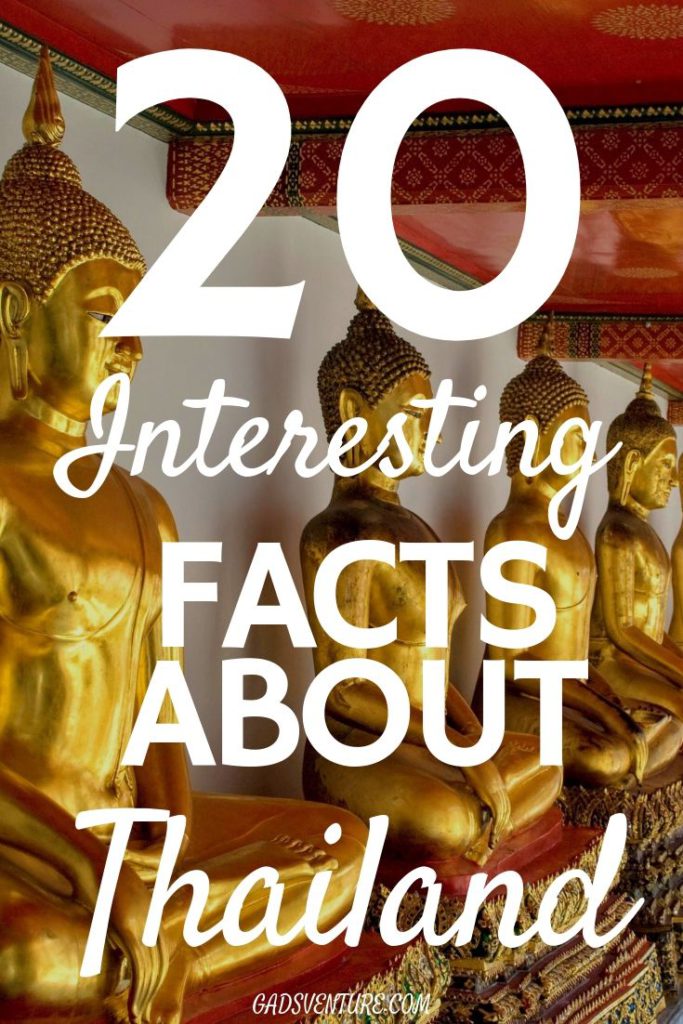 For the best 2 weeks in Thailand, see our itinerary here.
[mappress mapid="22″]
Travelling long term with our young kids, and choosing to educate them on the road, means we collect these interesting facts of Thailand like others collect seashells.
Are you visiting Thailand soon? Find out if you need vaccinations or visas before you go!

1 60 Million Tourists Annually
Every year 60,000,000 people visit Thailand. That's 60 million tourists per year! 30% of these visitors are from China! With Russians, British, Australians, and Americans making up the bulk of the rest. 60% of these visitors are coming back to Thailand on a second, third or fourth trip. We have visited Thailand over 5 times and keep on coming back again and again!
Tourists are consistently visiting for cultural tourism, medical tourism, elephant tourism, food tourism, Muay Thai boxing and sex tourism. These industries continue to thrive and grow with projected yearly visitors to Thailand expected to reach over 100,000,000 in 2032.
2 The World's Smallest Mammal
Thailand is home to the Bumblebee Bat – the smallest living mammal in the world. These little creatures have a little pig like nose, tiny eyes and big ears. They are only the size of a large bumblebee. Endangered Bumblebee bats live in limestone caves in western Thailand and Myanmar. They eat spiders and other insects. The Bumblebee Bat's natural predators are humans, cats, snakes and birds.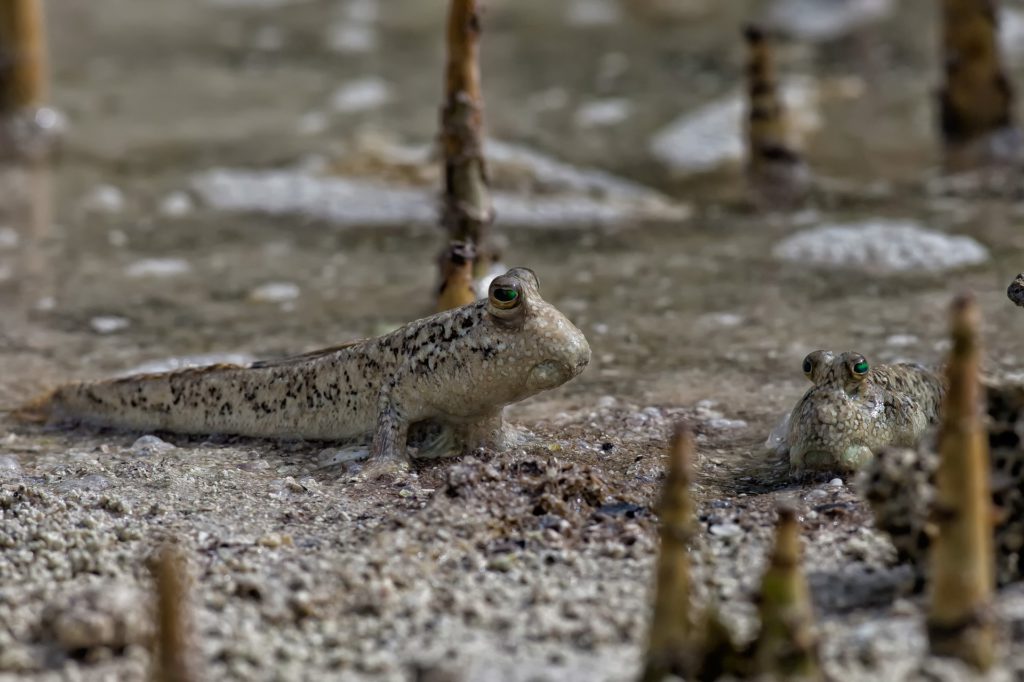 3 Mudskippers
Mudskippers, one of the world's most interesting species come from Thailand. You can see these amazing creatures basking on the mudflats around Krabi. Mudskippers are completely amphibious fish who breathe through their skin! Mangrove forests around the world rely on mudskippers to survive.
4 Thailand's Population
The live population of Thailand according to Worldometers is 69,289,252. This ranks Thailand at number 20 in the world by population. Thailand's population is 74% Thai, 14% Chinese and 11% other.
5 Orchid Exports
Thailand exports 1500 species of orchids and is one of the leading orchid exporters in the world. Ecuador is another big force in orchids worldwide. These beautiful flowers grow naturally throughout tropical and semi-tropical rainforests and have become a favourite garden plant around the world.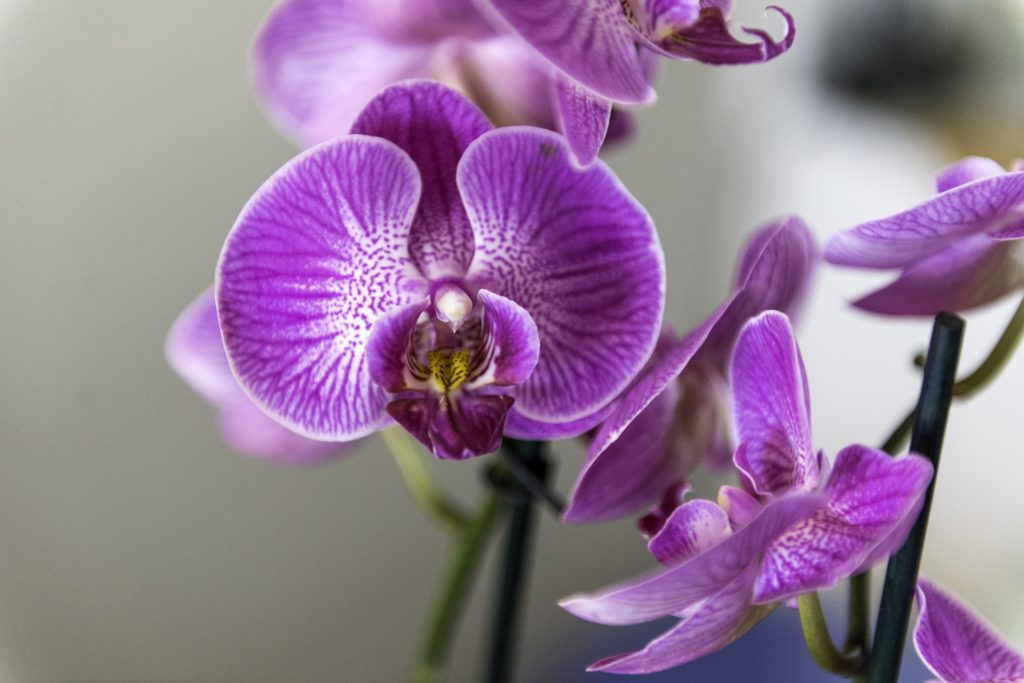 You can see flowering orchids in every garden, cafe and hotel as you travel around Thailand. Thailands sends most of its orchids, both plants and cut flowers to China, Japan, and USA.
6 So Many Islands
Thailand is home to 1430 islands.  It is no secret that Thailand is home also to some of the world's most beautiful beaches on these islands! Koh Phi Phi is the most popular attracting millions of visitors yearly to its amazing beaches and Maya Bay on Phi Phi Lei made famous by the movie 'The Beach' starring Leonardo Dicaprio.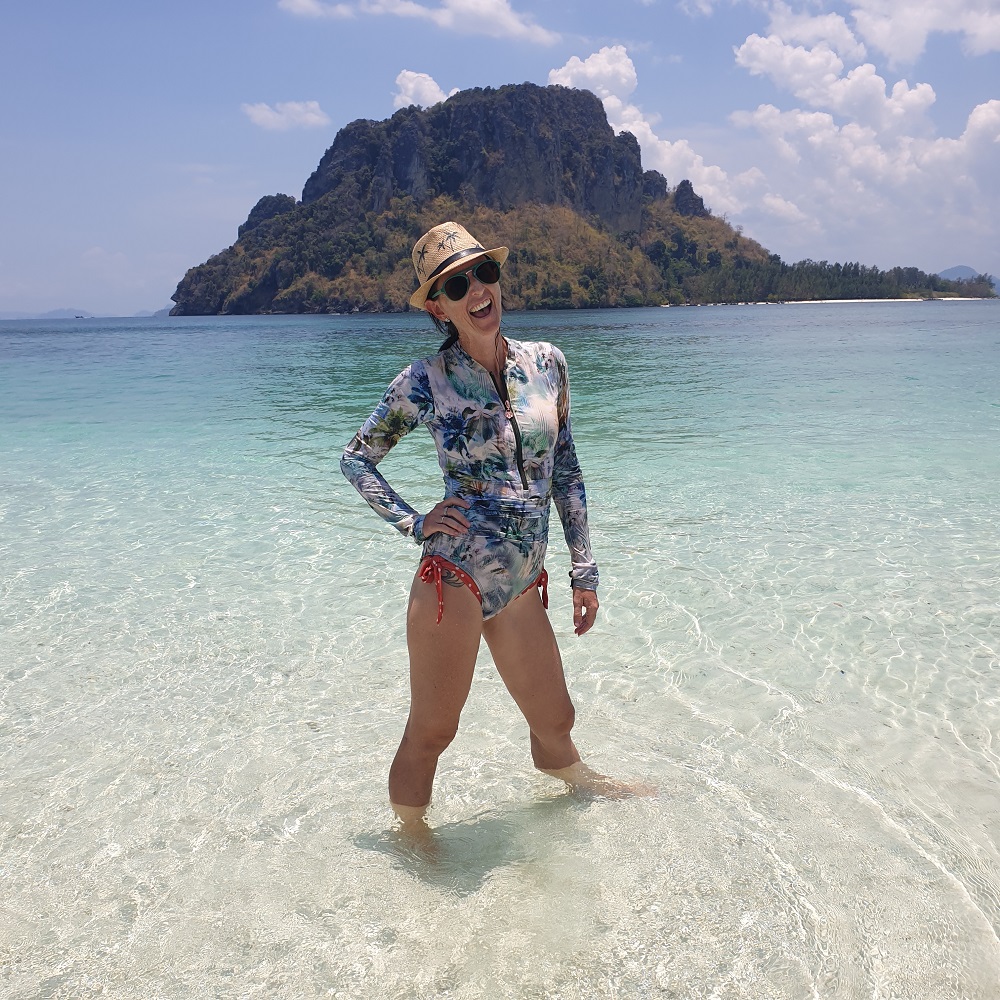 Some of the best islands in Thailand are:
For relaxing white sand and incredible sunsets – Koh Lanta
Koh Tup – incredible white sand causeway linking 3 islands (read more on how to get to Koh Tup here)
For fun full-moon parties and quiet beaches too – Koh Phangnan
Koh Phi Phi – perfect coves and clear water with a great nightlife
The best diving – Koh Tao
Koh Chang – closest to Bangkok.
Koh is the Thai word for island.
Check out the best beaches in Khao Lak, Ao Nang and Railay Bay for the most beautiful places to spend a vacation.
Many arrivals into Thailand come directly into Thailand's biggest island – Phuket. Phuket is famous for the nightlife at Patong, and is home to some fabulous family resorts.
7 Elephants
Thailand used to have 100000 elephants roaming in the wild.  Now there are 4000 and most of those are in captivity. Until the 1960s when logging was banned across Thailand, elephants were used as workers. Then they came back into demand as tourist attractions. Elephant tourism is big business in Thailand. But because elephants are classed as draught animals similar to oxen and horses, there are no protective laws in place.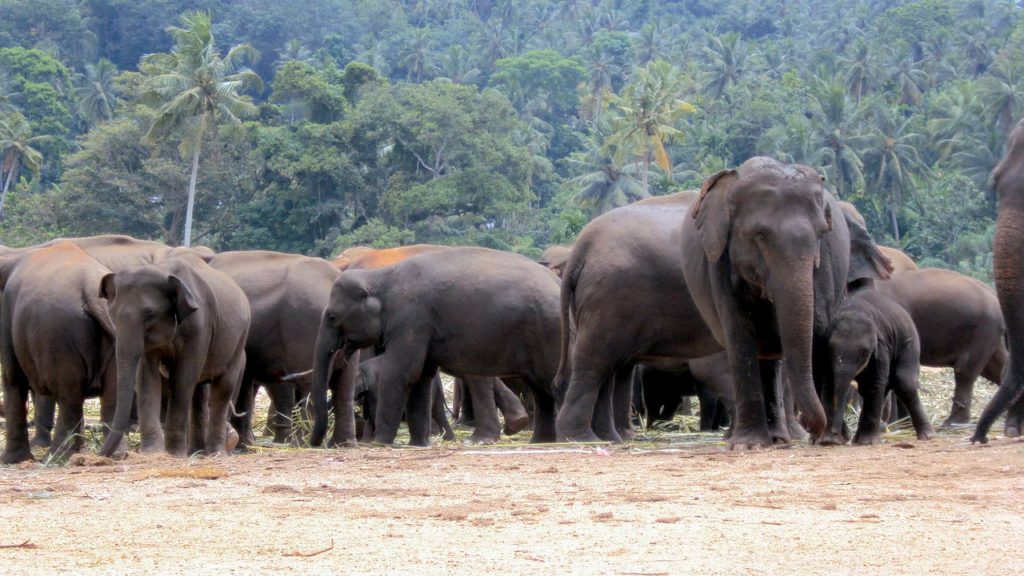 What many people don't realise that the animals are often treated badly by inexperienced or uncaring mahouts. They use nasty hooks to train and control the elephants. There are some places in Thailand that advocate for the correct treatment of these beautiful creatures.
One of the best is the Elephant Nature Park in Chaing Mai. Here the elephants are free to roam and human interaction is positive. Please don't ride an elephant.
8 The Land of Smiles
Thailand is so friendly it is known as 'the land of smiles'. The Thai people are so welcoming and lovely and seemingly always smiling. They have this cool philosophy that it is just easier to slap on a smile! Smile back in the land of smiles and enjoy your trip.
9 Siam
Thailand used to be called Siam until the government changed from absolute monarchy to constitutional monarchy in 1939. Its official name is actually the Kingdom of Thailand. It was briefly changed back to Siam in the 1940s, but the name of The Kingdom of Thailand finally stuck.
10 The Flag Cannot be Flown Upside-Down
The Thai flag is designed so that it can never be flown upside down.  The King noticed the flag being flown the wrong way round after a flood, so he designed a new one so this would never happen again. Red symbolises the blood of life, white is for the purity of Buddhist faith, and blue represents the monarchy.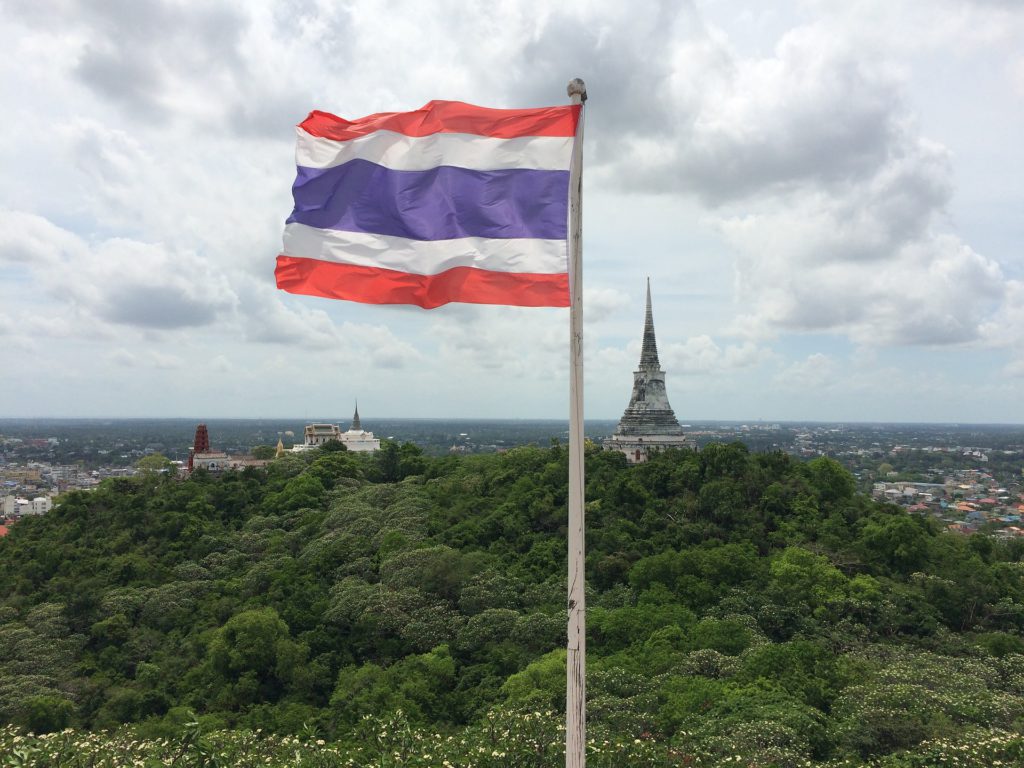 11 Thailand was Never Colonised
Thailand was the only SE Asian nation to never be colonised by Europe.  Neighbouring Laos and Vietnam were taken over by the French, and Burma and Malaysia by the British.  This is due to clever tactics by Thailand, ceding some Malay territories to Britain and negotiating well with the Europeans.
12 Clever Alliances
Thailand was never invaded by Japanese forces during WWII as it allied itself with Japan. Then it was allied with USA during the Vietnam war and so was protected from fighting again.
13 UNESCO World Heritage Sites
There are 5 UNESCO world heritage sites in Thailand. These are: Historic City of Ayutthaya, Historic Town of Sukhothai and Associated Historic Towns, Thungyai-Huai Kha Khaeng Wildlife Sanctuaries, Ban Chiang Archaeological Site, and Dong Phayayen-Khao Yai Forest Complex.
14 The Government Funds Thai Restaurants Overseas
The Thai government pays Thais to start Thai restaurants in other countries. The initiative will pay a start-up fund to Thai nationals living abroad in order to spread the cultural and gastronomical awareness of the beautiful tastes of Thailand. That's why there are so many Thai restaurants in other countries!
15 The National Anthem
The National Anthem is played all the time. At the start of movies, sporting events and in public places.  Do not stay seated if you hear it start. This is offensive. So keep your ears peeled, and be sure to stand to attention. The Anthem is broadcasted daily on loudspeakers at 8 am and 6 pm.
16 Buddhist Monks
All Thai males had to be a Buddhist monk for at least 3 months sometime in their life.  Usually between school and work. Those that went to the city for their service concentrated on learning the Buddhist scripture, whilst the monks in the hills and forests were more into meditation as a way of life. The compulsory service as a monk is no longer practised as a rule, although many still take it up.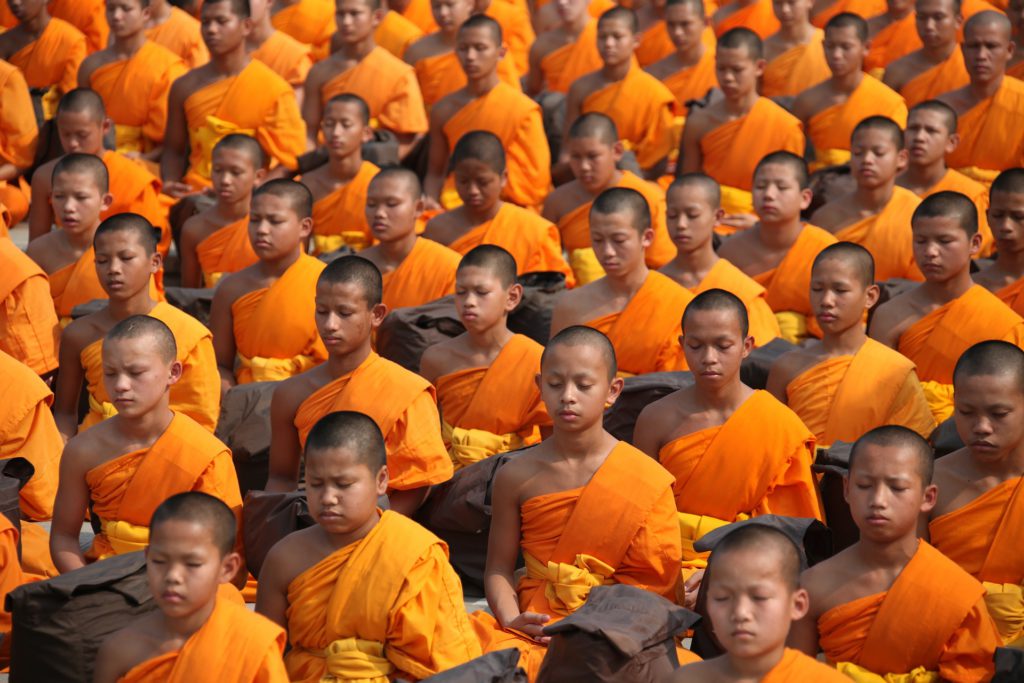 17 Bangkok is Not its Real Name
Here is an interesting fact of Thailand – Bangkok is not actually called Bangkok!  Its real name is the longest place name in the world. Krung Thep Mahanakhon Amon Rattanakosin Mahinthara Ayuthaya Mahadilok Phop Noppharat Ratchathani Burirom Udomratchaniwet Mahasathan Amon Piman Awatan Sathit Sakkathattiya Witsanukam Prasit which roughly translates to: "The city of angels, the great city, the residence of the Emerald Buddha, the impregnable city (of Ayutthaya) of God Indra, the grand capital of the world endowed with nine precious gems, the happy city, abounding in an enormous Royal Palace that resembles the heavenly abode where reigns the reincarnated god, a city given by Indra and built by Vishnukarn."
18 Bangkok Most Visited City
Bangkok, Thailand gets 21.98 million international visitors yearly. As of 2018, Bangkok is still the most visited city in the world.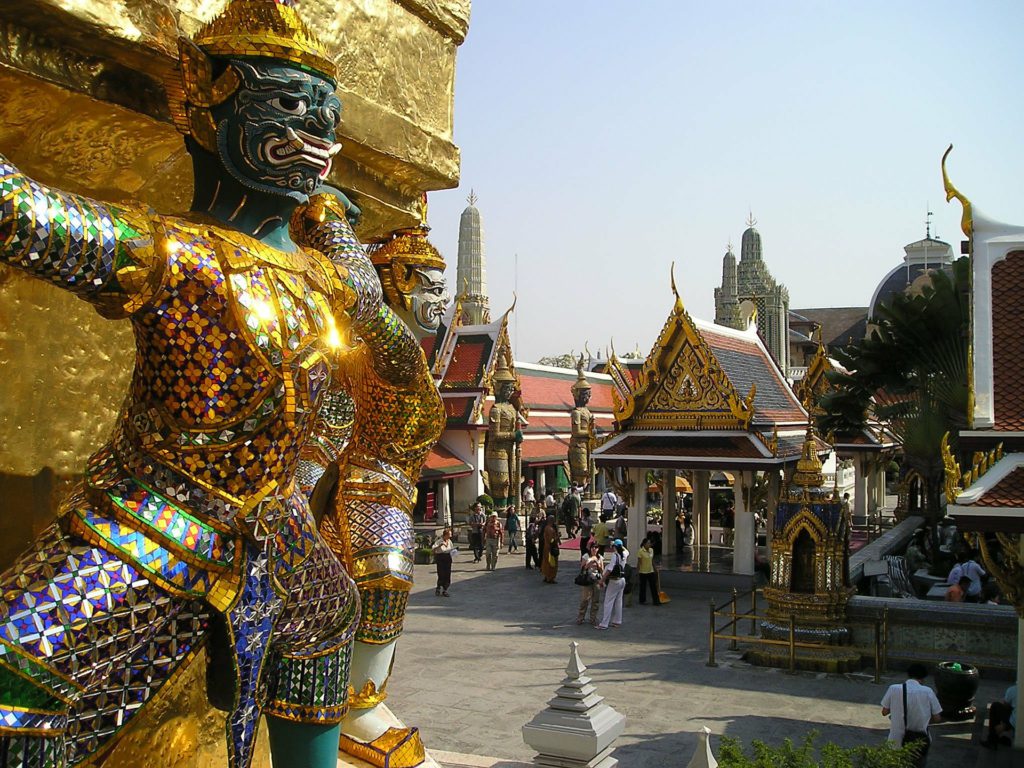 19 Bangkok World's Hottest City
Bangkok is the hottest city in the world.  Although many other cities such as those in the Middle Eastern desert have much higher temps, they also have lower temps overnight as well which brings their averages right down.  Bangkok is simply hot, all year round with hardly any fluctuation, even between night and day.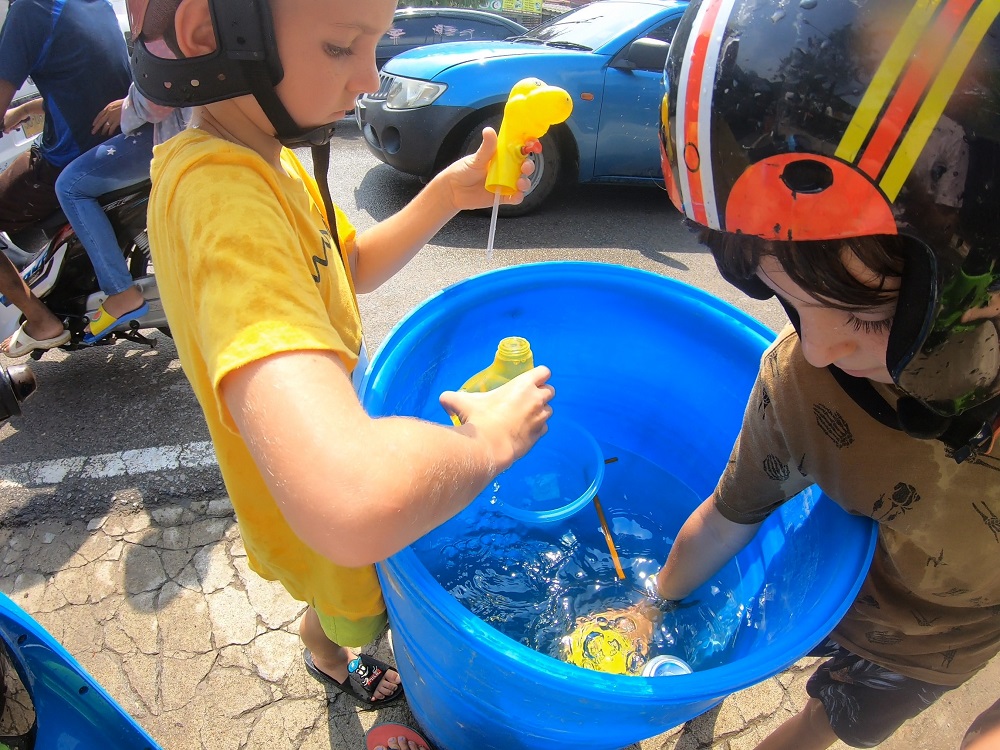 20 Songkran Festival
The world's biggest water fight occurs for Thai New Year. Songkran Festival occurs annually in mid-April. The start of the wet season is heralded in. Everybody rides through the streets with massive super soakers, huge barrels and buckets, with the aim to saturate everyone. Watch out for those with scented water, iced water, and talcum powder paste which gets a little bit hectic. Wear goggles.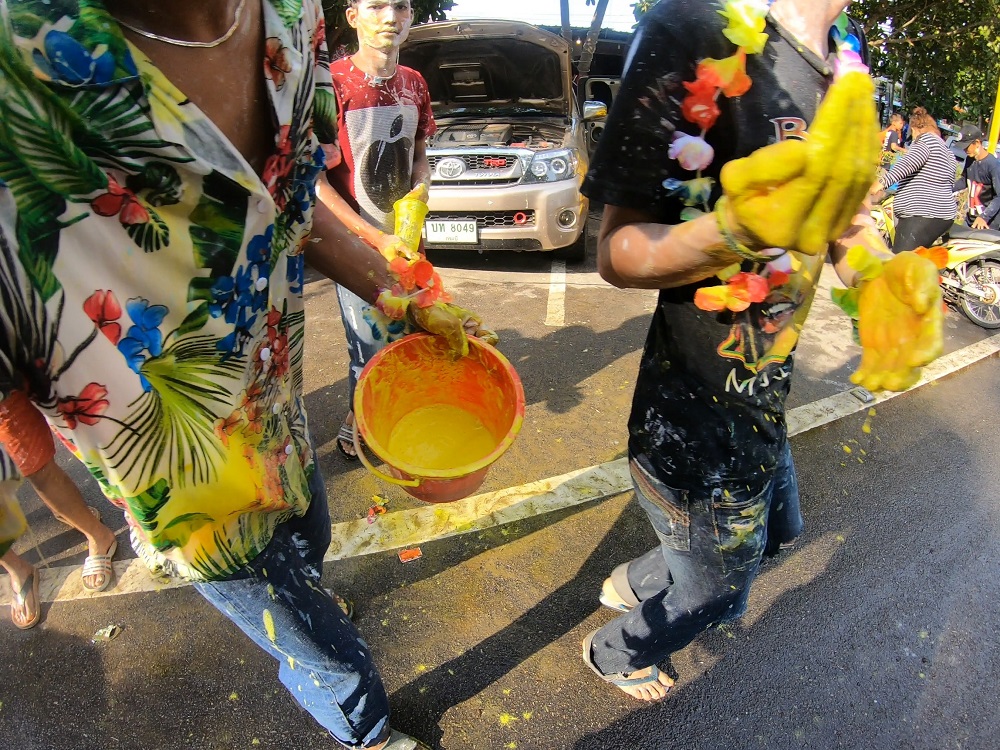 Do you have any super interesting facts of Thailand to add? Comment below!