Thailand is famous for its beaches, white sandy bays of perfection perfect for swimming, relaxing and boating. Some of the best beaches are in Khao Lak.
This is why millions of tourists visit Thailand every year to experience its beauty.
If you are visiting Khao Lak this season you are probably wondering which are the best beaches in Khao Lak to visit.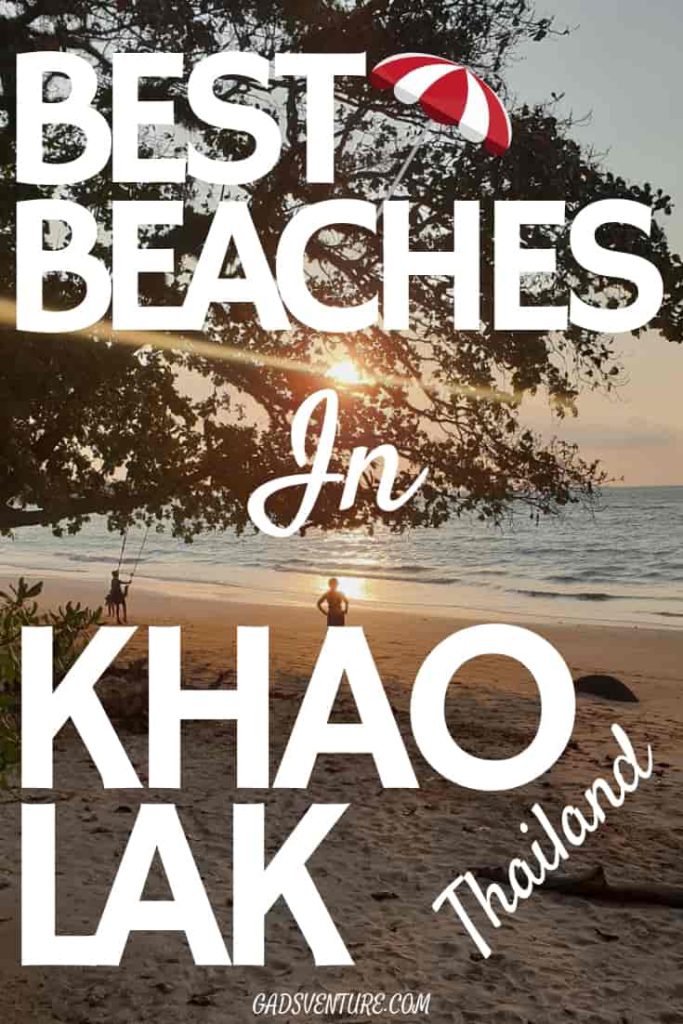 Visiting Thailand? What about travel vaccinations. Read This Now to find out what you need.
How to get to Khao Lak
Most visitors to Khao Lak will arrive at Phuket International Airport. It is easy to arrange an airport shuttle via your hotel to take you the 70km from the airport to Khao Lak. It should cost around 1400Baht for this service.
Do you need a visa for Thailand? Read This Now!
The 7 Best Beaches in Khao Lak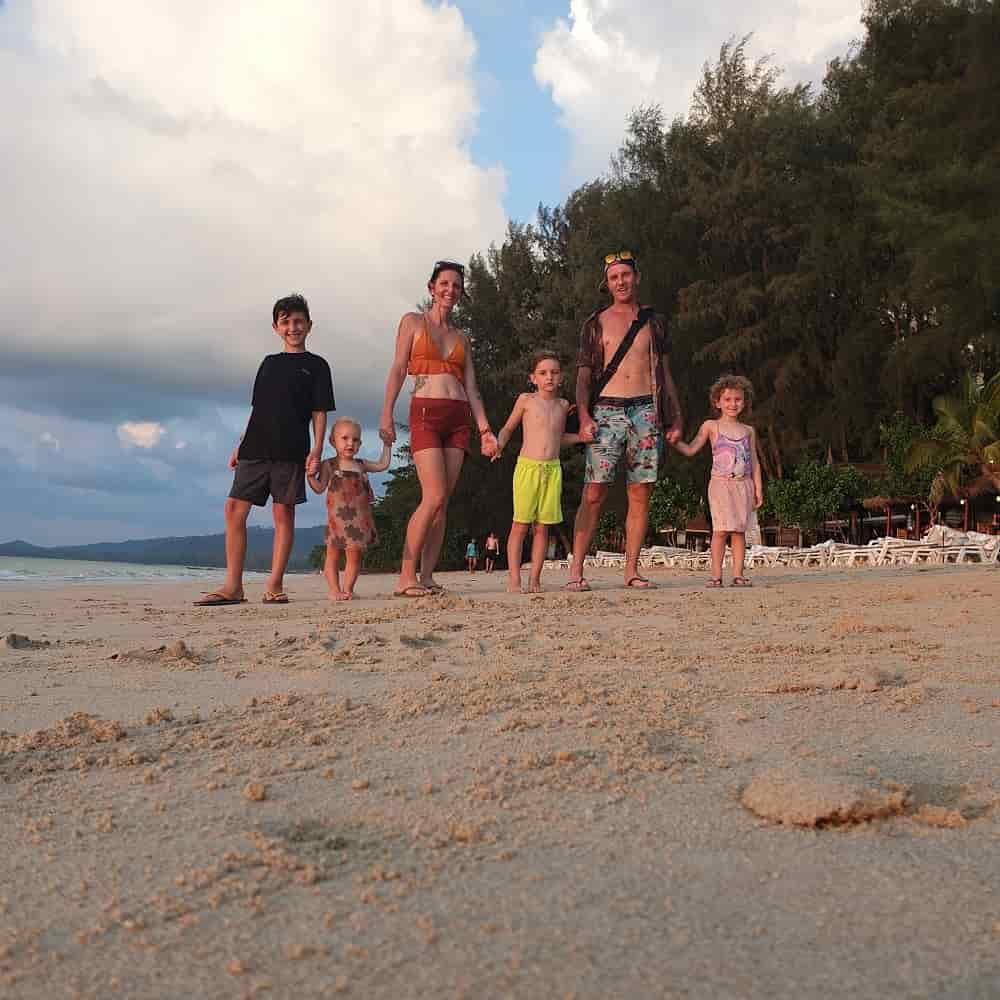 1.Khao Lak Beach
This is the first beach you come to as you head over the headland, and has large rocky outcrops surrounded by white sand.
This stretch of beach is safe for swimming and a spot of snorkelling. The beach tends to be busy due to the major resorts on its shores but it is close to the action.
Some beautiful resorts take up the beachfront position on Khao Lak Beach. Check out:
2. Khuk Khak Beach
Khuk Khai Beach 2 is the next white sandy beach just past the inlet to the waterways. This beach is straight and can have a steep drop off and a mean shore break at times. But when the conditions are nice it is a magical stretch of coastline.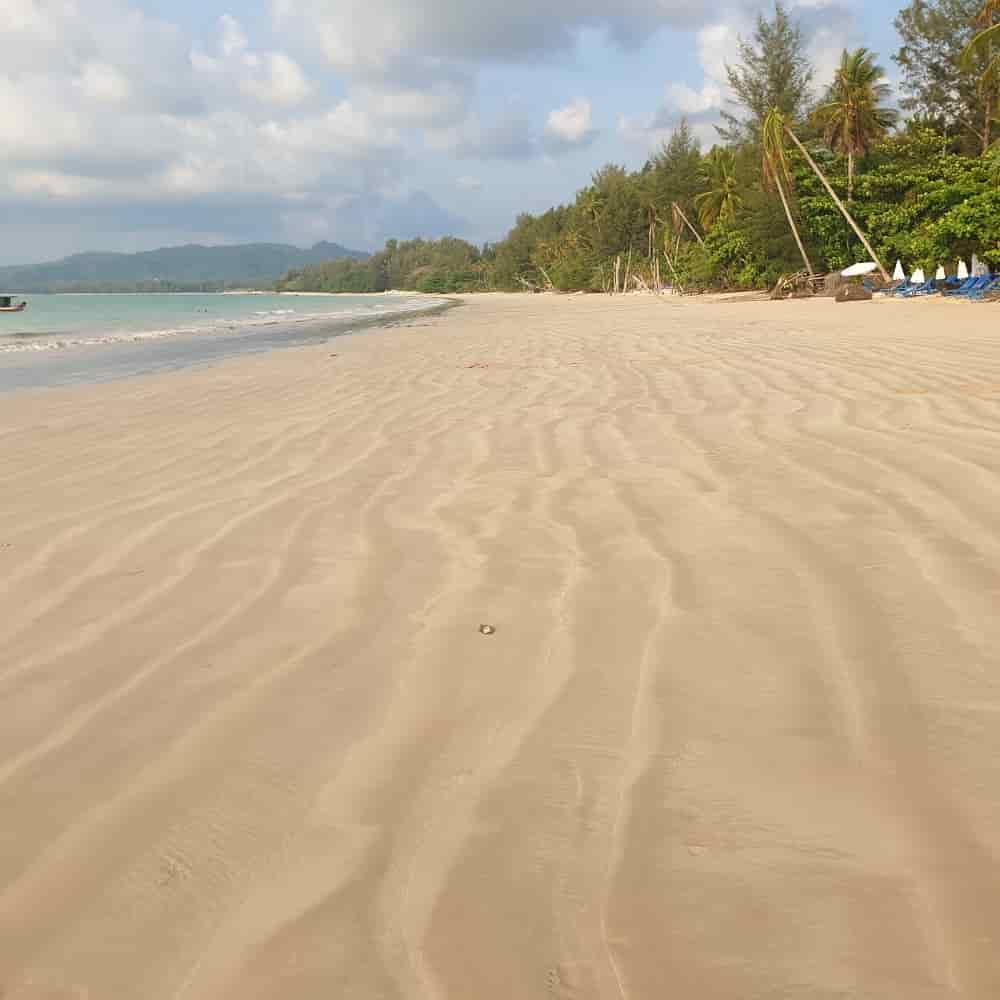 You will have this stretch of beach pretty much to yourself if you are lucky.
Resorts that have immediate access to this stretch of beach include:
3. Khuk Khai Beach 2
This long stretch of beach is another beautiful section in Khao Lak to relax on and watch the day slip by.
The sunsets here are breathtaking and there are plenty of beach bars for you to try out. Most places along here offer massage, beach chairs, food and drink and maybe a hammock to relax in.
Our favourite bar along this part of the coast was 8 Fish Resturant and Bar.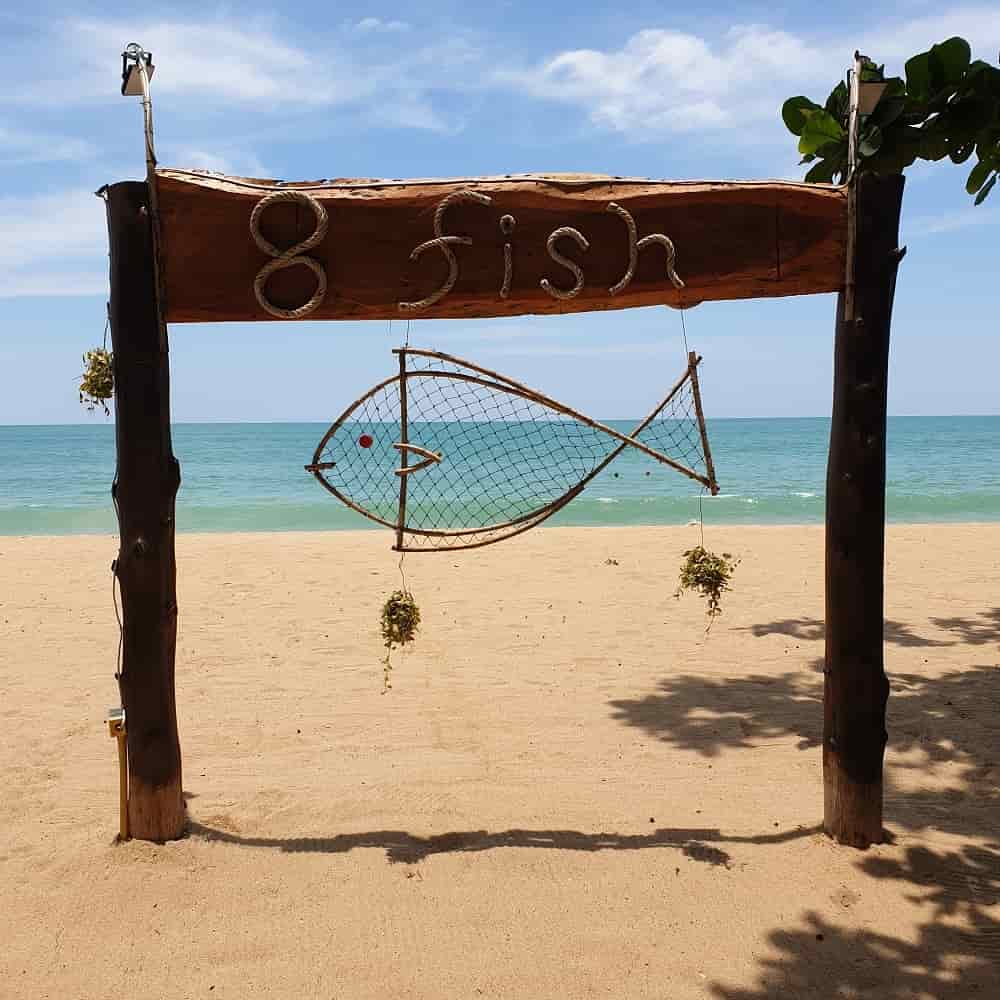 8 Fish had huge swings, hammocks and beach chairs all under the shade of the trees along the foreshore. When the sun begins to set this is the place to be. You will love it!
Khuk Khak Beach also has some accommodation options available so you don't need to travel far to visit a top beach!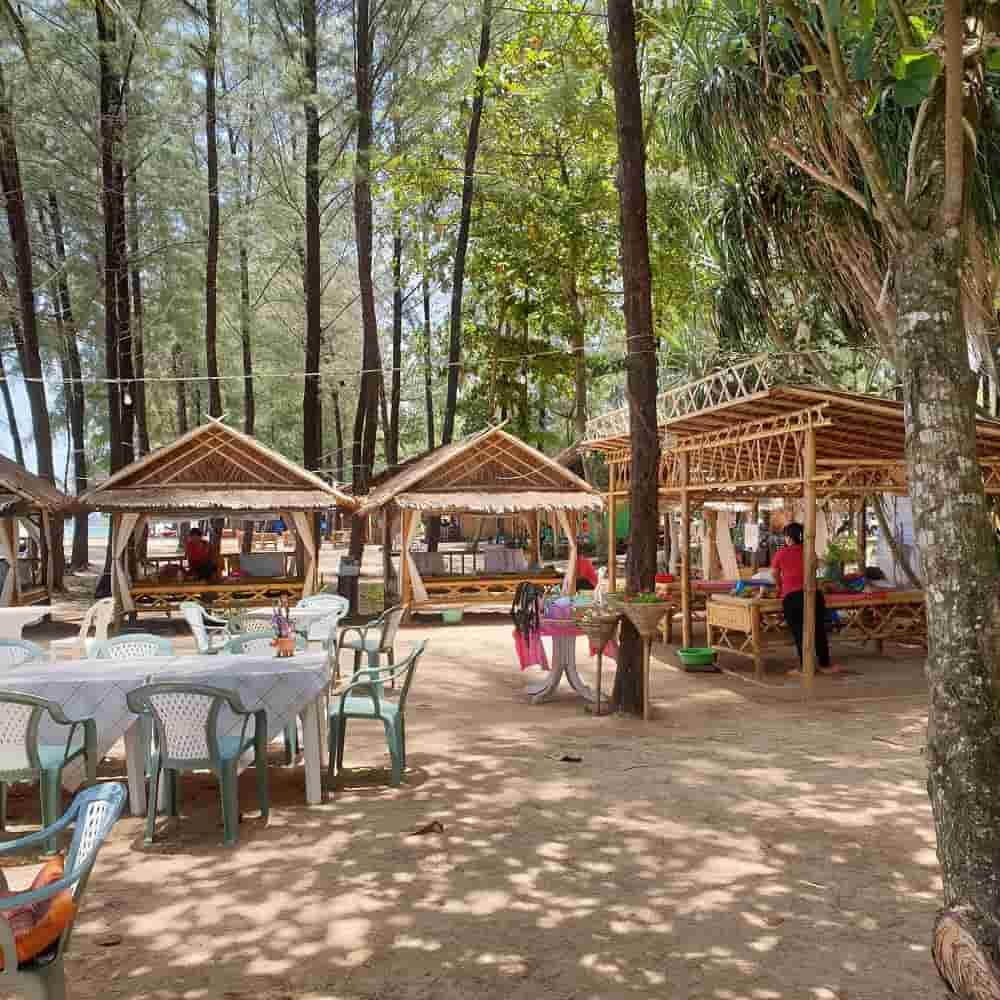 Accommodation along this coastline includes:
4. Memories Beach
Memories beach is at the end of the long stretch of Khuk Khak beach just before the Pakarang Cape headland.
Getting here is a little tricky, the road in is all dirt and sand so be careful on a scooter.
Memories Beach is known as a surfers beach, here you can rent surfboards and take lessons. Find out prices here!
The beach is covered in soft white sand and tapers out gently, waves aren't usually very powerful so are great for learning on. The shape isn't great and it tends to close out a bit so just be warned.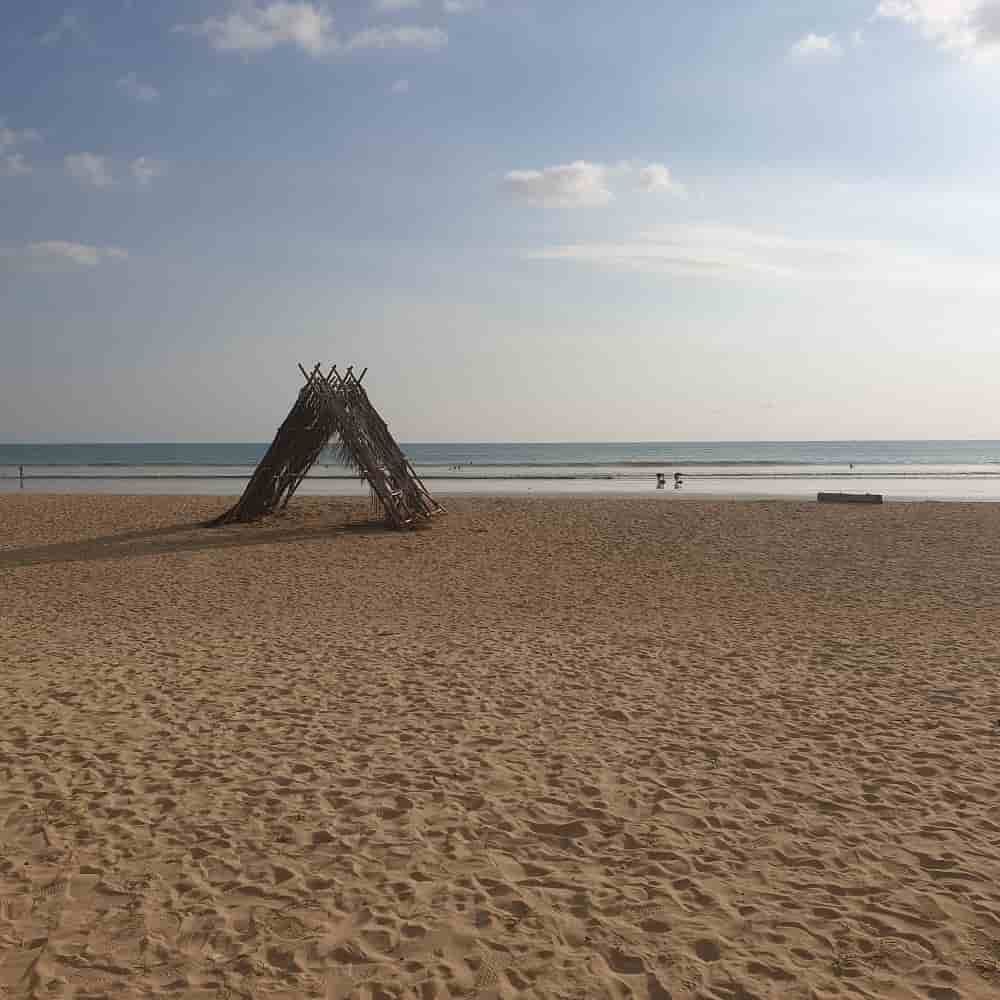 Memories beach holds a Quicksilver surfing event here once a year so it really has a surfer's vibe.
Watch all the action from Memories Beach Bar or Rimlay 2 Resturant and Bar which are situated in front of the break.
For accommodation options in this area try out:
5. Coconut Beach
This beach is situated around the Pakarang Cape and is a little bit of a secret!
We were blown away by its beauty. Perfect white sand that almost equals Whitehaven Beach in Australia.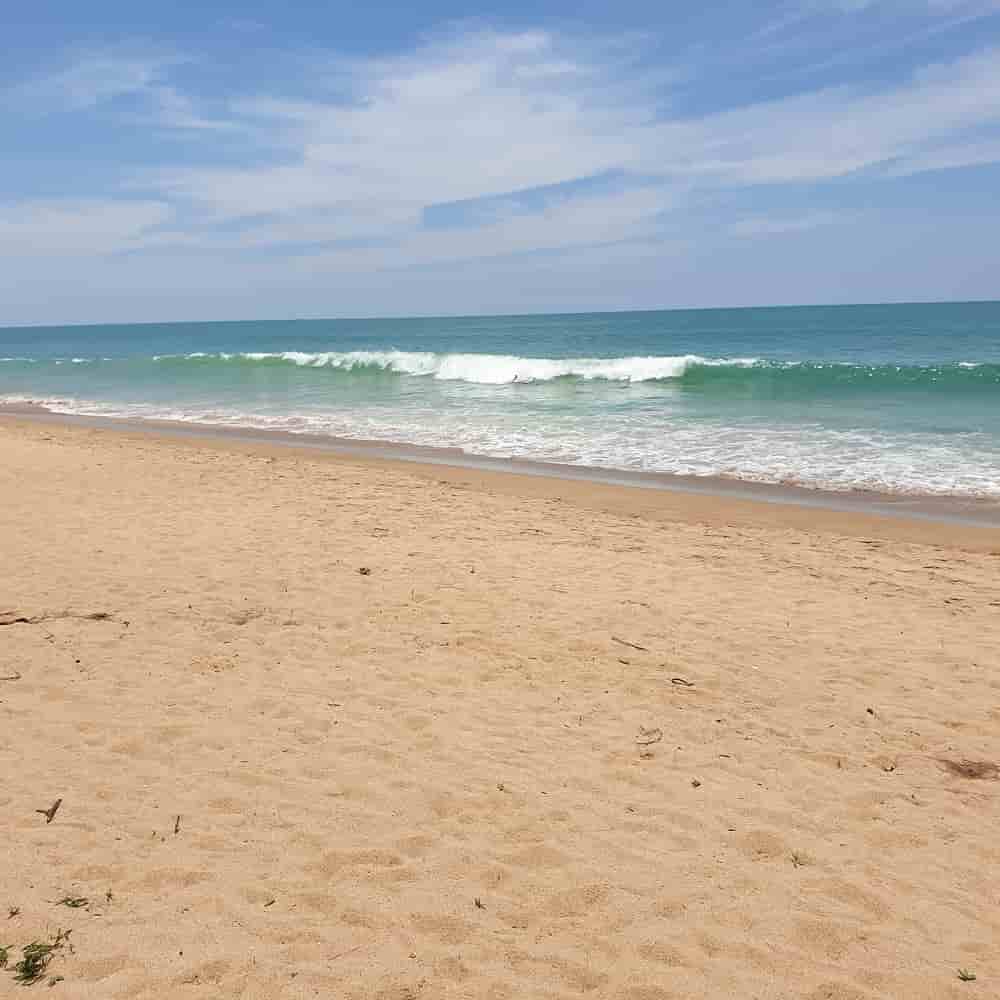 The beach has a well-positioned swing for the kids or Instagram memories and is great for swimming, we loved it!
There are a couple of nice restaurants on the beach here called Boatyard, Mama's Resturant, Coconut Garden Bar and Nok.
Accommodation options around here include:
6. White Sand Beach
The White Sand Beach connects to Coconut Beach and is pretty much the same with magic white sand. It also has these beautiful trees you can relax under for shade during the hotter parts of the day.
You can stay here in villas right on the beach and White Sand Beach has its own jetty for water activities.
A few classy restaurants on the beach here provide food and drink so grab a table and indulge. Restaurants here include – Nang Sib Song, Cafe Andaman, The Edge Restaurant (Sarojin Resort), White Sand Beach, Smile Beach, Thai Beach, So Lonely Bar and Similana Resort.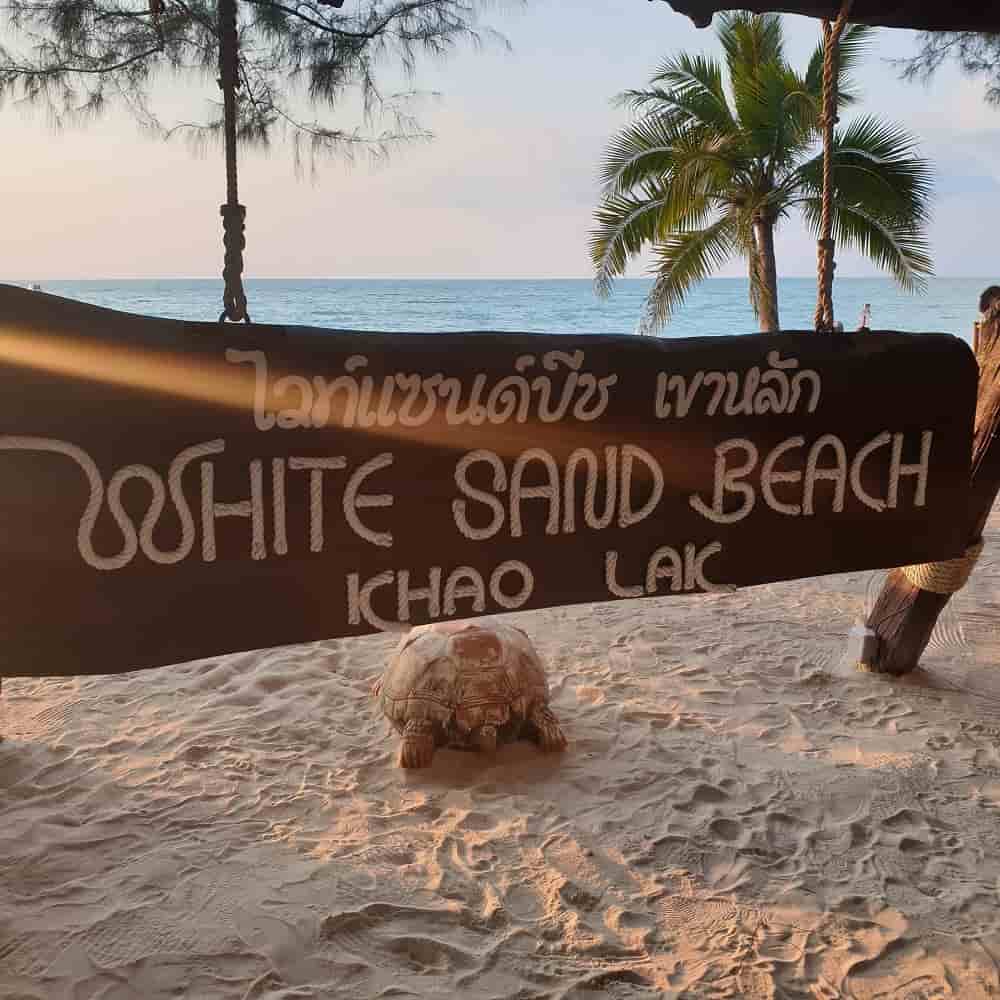 If you want to enjoy White Beach your accommodation options are:
7. Pak Weep Beach
Further up the coast is Pak Weep Beach which is another quiet beach with not too much going on.
This beach has a nice section of sandy beach that borders large rocks and has a few local restaurants along its shores. Restaurants include – Be Friend Resturant, Andaman, Freshy Bar, Ma Ma Mr Lek, Bar Say, Boom Boom and Krua Thai Resturants.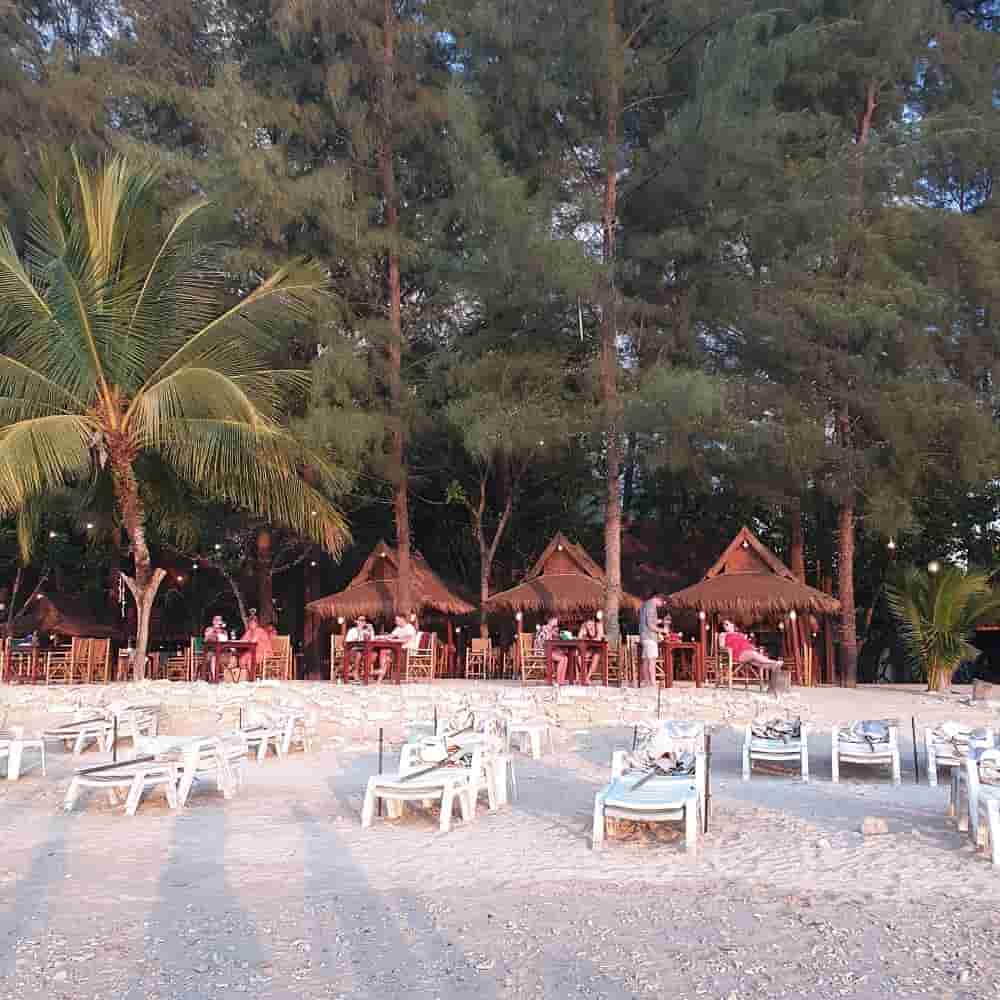 Great for morning and afternoon walks, swimming and relaxing. What else do we come to Thailand for?
Some accommodation option near this beach include;

Best Beaches in Khao Lak
Our list of the best beaches in Khao Lak should help you make a better decision on which type of beach will suit your needs.
We found it a little hard to find our perfect beach but with some exploring, you will find the best beach in Khao Lak.
Just match the accommodation option for your perfect beach and book your holiday or plan your day trip.
Let us know in the comments below how you went finding your best beach in Khao Lak!