The Gibb River is one of the rights of passage when you take on the big lap of Australia. However not everyone will attempt the Gibb due to its remoteness, rough roads, and maybe not having the right equipment.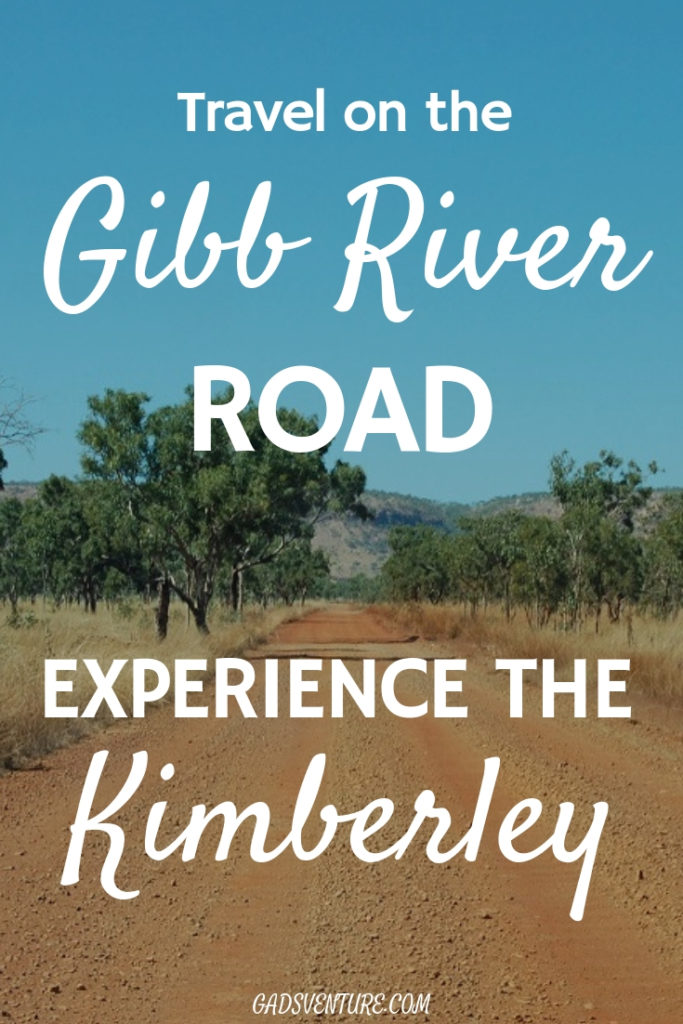 We always wanted to tackle the infamous Gibb River Road right from the get go. It certainly sounded like an amazing adventure, another world that most people will never get to see. The amazing Kimberlys at your fingertips!
What you Really Need
All the research we did before the Gibb River Road trip told us you needed winches, 4 spare tyres, window shields and many other gadgets that are supposed to pull you out of trouble. Gadsventure decided to just wing it with our Toyota Prado which had standard Dunlop all-terrain tyres and just the one spare. Our little Jayco Eagle also had the simple set-up of factory standard off road tyres and one spare.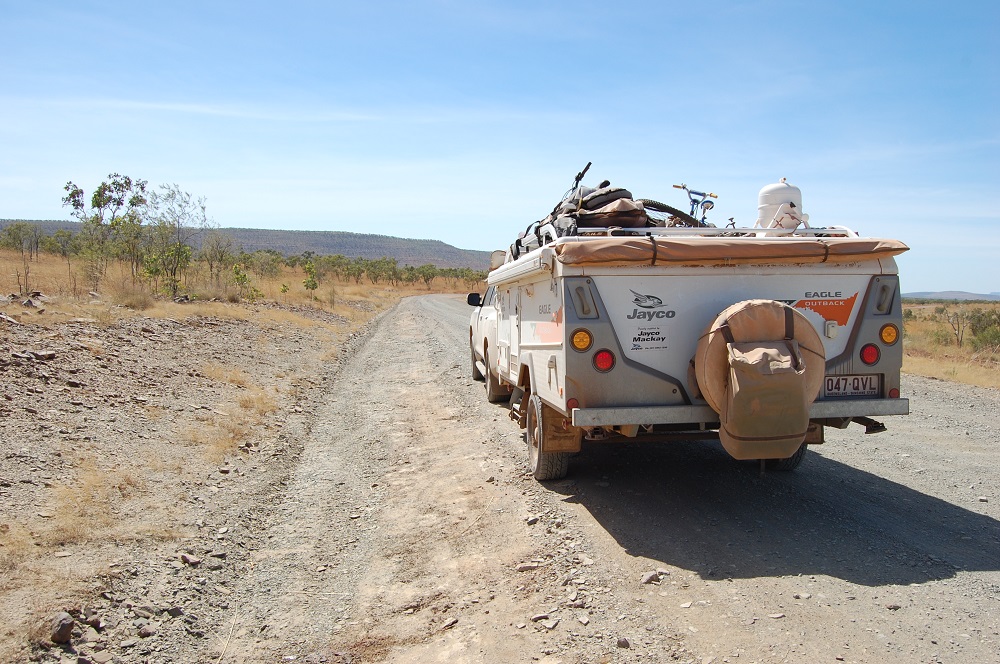 We had no winches, no gadgets just our basic rig, basic safety gear, and our three little rug rats huddled in the back.
It is all a massive sales drive from these 4×4 shops I reckon. You need this if you want to get over this, don't get stuck! You have to buy all of this for peace of mind. For just in case.
Years ago most people travelling around had old 2 wheel drive Fords and Holdens without winches or off road tyres. They seemed to get around okay. Fast forward to today and we spend $100,000 on a 4×4, $100,000 on an off-road camper and thousands of dollars on extras. The truth is we will probably never even need them!
Small disclaimer: Gadsventure will not be held responsible for your decisions regarding the right equipment to take. We are telling you what we used, and we were fine. Please use your own discretion and don't be an idiot!
Here are our tips for Exploring the Gibb River Road with the Family:
Pick your times. It is best to travel the Gibb River Road is straight after the road has been graded flat like a bitumen highway. June is the best time. If you are slightly early you will encounter roadworks and possibly worse. You don't want to follow the water cart up a slippery hill! The road is closed from November to March thanks to the wet season.
Bring plenty of supplies. You don't know how long you will be out there! We planned for 2 weeks but ended up taking 4. You can get some basic supplies out along the track such as fuel, water and food. Understandably the shops along the Gibb River Road will cost you more than your average supermarket so stock up before you leave civilisation. (Jerry cans of water, fuel, and plenty of dry and tinned food is definitely advisable.)
Carry a basic CB radio. You don't need anything fancy, just some communication so that you can talk to your fellow travellers. The road at this time of year is quite populated with visitors so in general you won't feel too isolated.
Inflate your tyres to the correct pressure for rough roads. It is vital that you deflate your tyres to the perfect PSI for corrugations (around 28). This will ensure you have a smoother ride and your car won't fall to pieces while flying along. Also, the correct pressure will avoid the common punctures you can get from having overinflated tyres. (Try to work on the balloon theory, fully inflated when touching rocks it pops, while un-inflated it won't pop!). There is a tyre repair shop about half way along the Gibb River Road for those unescapable punctures.
Make sure your gear is in working order. The Gibb will definitely test out your equipment, so make sure everything is tightened before heading off. Make sure your load is secure.
Cover your back window. We just cut a big piece of cardboard and covered our back window. This will prevent rocks from flicking up and causing a big smash. Trust me it happens!
Seal all vents and openings. Try to seal the vents on your camper with tape and cardboard. This will stop some of the dust that gets in. The red dirt that defines the Australian outback and the Gibb River Road likes to get into your gaps and never washes out! I am still finding red dirt in little crevices.
The most important tip of all TRAVEL SLOW! Take your time on this experience, no need to rush. The slower you go the less damage you will do to your transport and the more fun you will have.
How Long is the Gibb River Road?
The Gibb River Road is 660 kilometres (410miles) long, running between Derby in the West and Kununurra in the East. We traveled from the East to West because we were circumnavigating the country clockwise.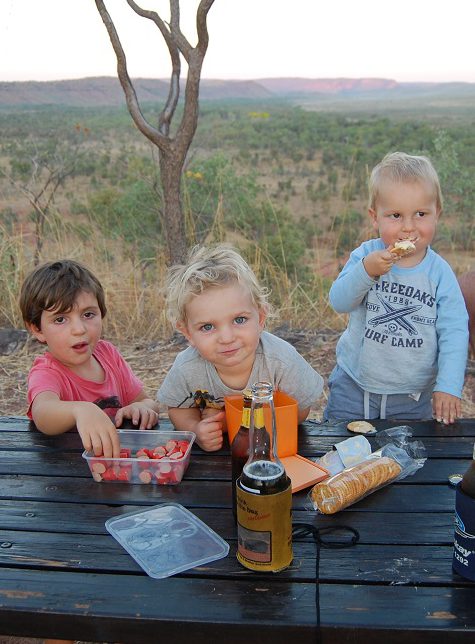 We were a little nervous thanks to the stories we had heard about the infamous road and the fact that we were pretty light on equipment. But we had to attempt it and find out what all the fuss was about. We had a great car and a robust camper and coupled with our positive attitude, what could go wrong?
The weather when we crossed the Gibb River Road was sunny, warm and pleasant. It was mid-June, and our plan was to take our time. We wanted to limit breakages and explore this beautiful Kimberly region in depth. We gave ourselves 2 weeks. Luckily we were flexible, because we ended up spending an entire month! We slowly traversed the picturesque gorges and challenging river crossings that make up this behemoth of Australian roads.
The Road Conditions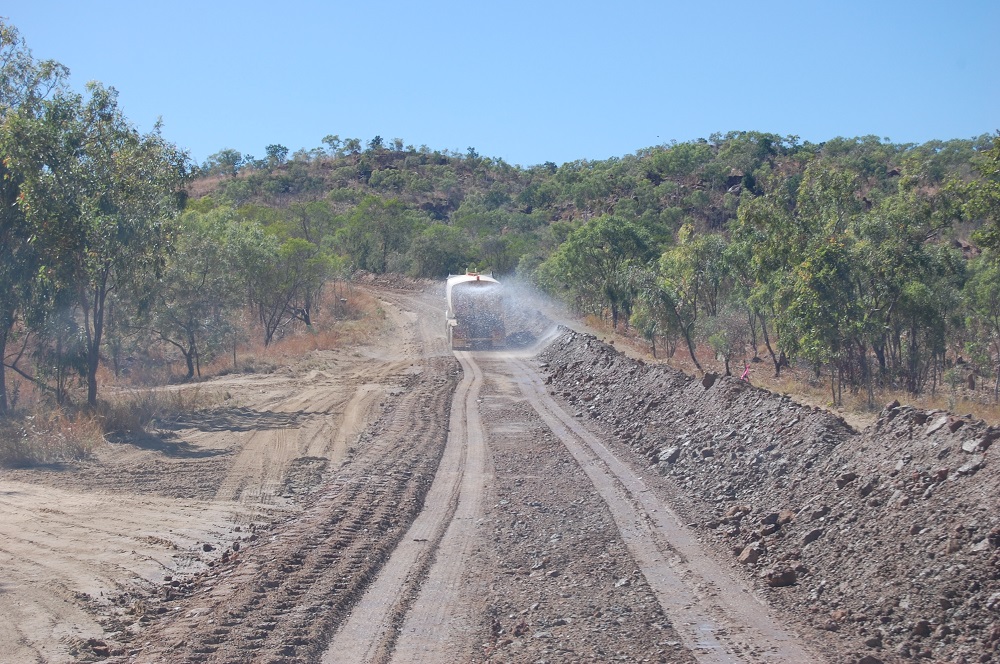 Check out the road conditions before entering the Gibb River Road. For the lastest up to date info have a look at the Wyndham Local Council Website or the Shire of Derby Website. Make sure the road is open, be aware of any dangers or hazards and be ready for anything the Gibb is going to throw at you. Go to the information centre either at Derby or Kununarra for the latest up-to-date info. They will tell you if any sections are closed, and how high the creek crossings are. If you follow the grader along the way, this is a good place to be. The freshly graded sections are the only smooth bits!
Main Roads WA also provides a helpful guide to the Gibb here.
The Gibb River Road is constantly changing. It is generally dirt with a few random short little sections of seal to really spoil you for a minute. It gets very corrugated after a bit of traffic and wind cause small ribbed like bumps that can vary in size. The bigger these corrugations get, the worse it is for your car. This is why it is important to travel along this road at the right time of year.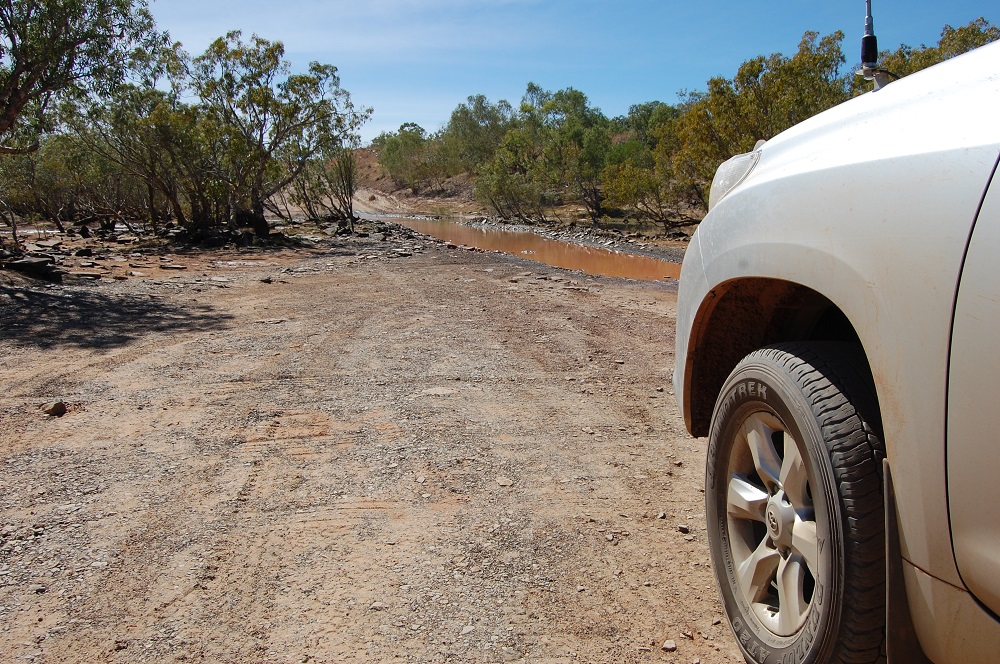 The best way to minimise the impact of the bumps in the road is to lower your tyre pressure to 28psi. Try to drive quick enough so you glide over the bumps. No more than 80km/hr was a good speed in general. (Watch out for dips, they can come up quick and damage your towbar.)
Probably the worst roads are the roads into the waterholes, stations and parks. I remember a few times coming off the main road to camp and wishing I stayed on the Gibb instead!
Creek Crossings
Also be prepared to drive through a lot of creek crossings. The majority of these you don't need a fancy snorkel for but this all depends on the past wet season. The average depth when we went through was around 500mm deep. Please walk the crossing by foot first, so you can be sure your vehicle will get through okay. (Just look for crocs!)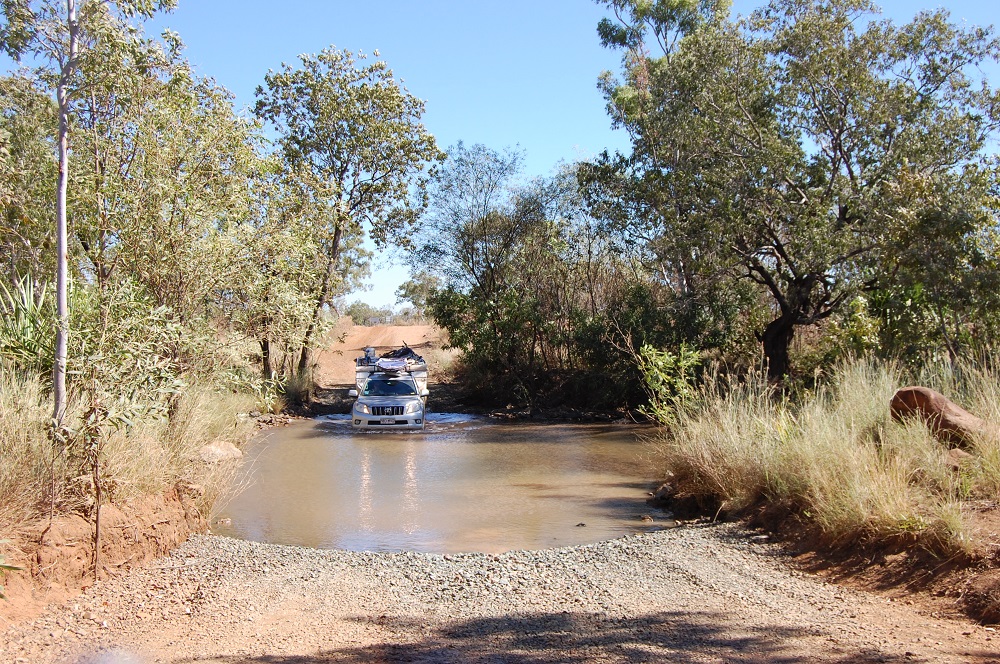 The Temperature in the Kimberly
We traveled throughout June which is winter in Australia and though the days were still hot – around 35ºC (95ºF) – the nights were still a little cool, as low as 10º C (50ºF) some nights. You don't really get any rain at this time of year so at least that's one less thing to worry about.
Attractions and Sites to see
There is so much to do and see on the Gibb River Road! You have ancient Aboriginal heritage sites, magical gorges to explore, massive waterfalls to cool off in, huge cattle stations to relax at, bush tracks to hike or four-wheel-drive and great camping grounds to unwind and grab a beer after a long hard day pounding the Gibb.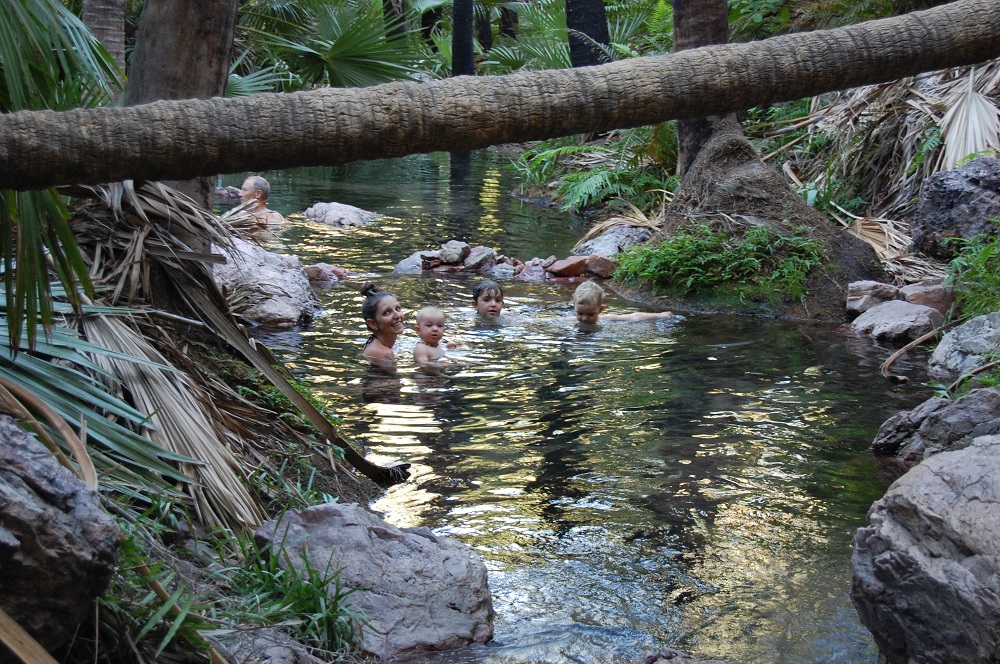 Clicking on the links below will take you to an in-depth, detailed report of each of our favourite spots.
Here is the list of our top 8 destinations we loved while on the mighty Gibb River Road: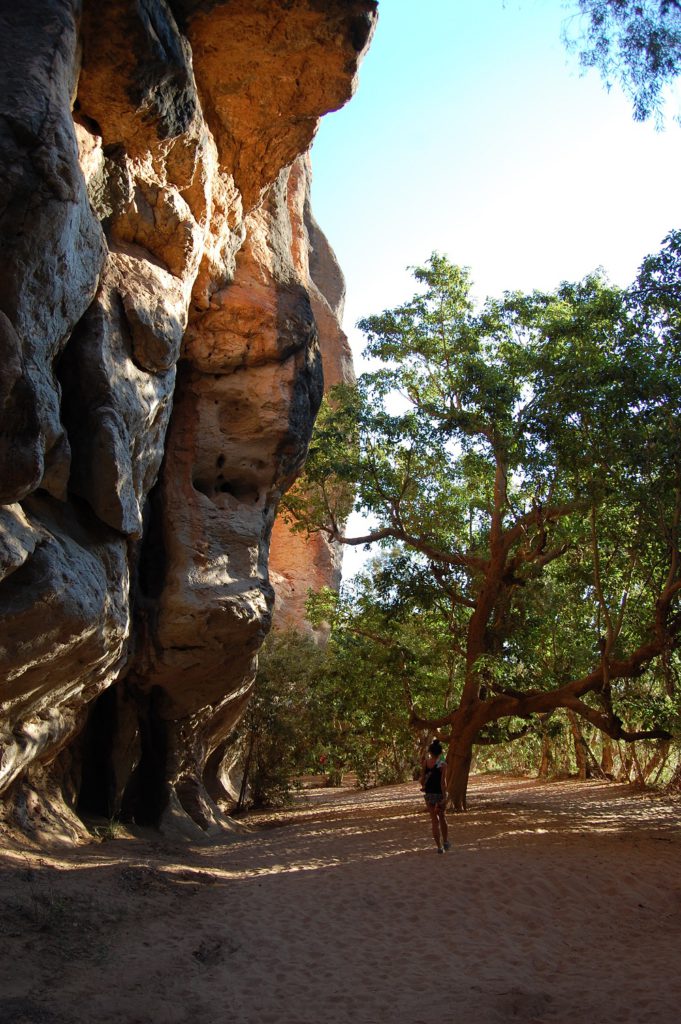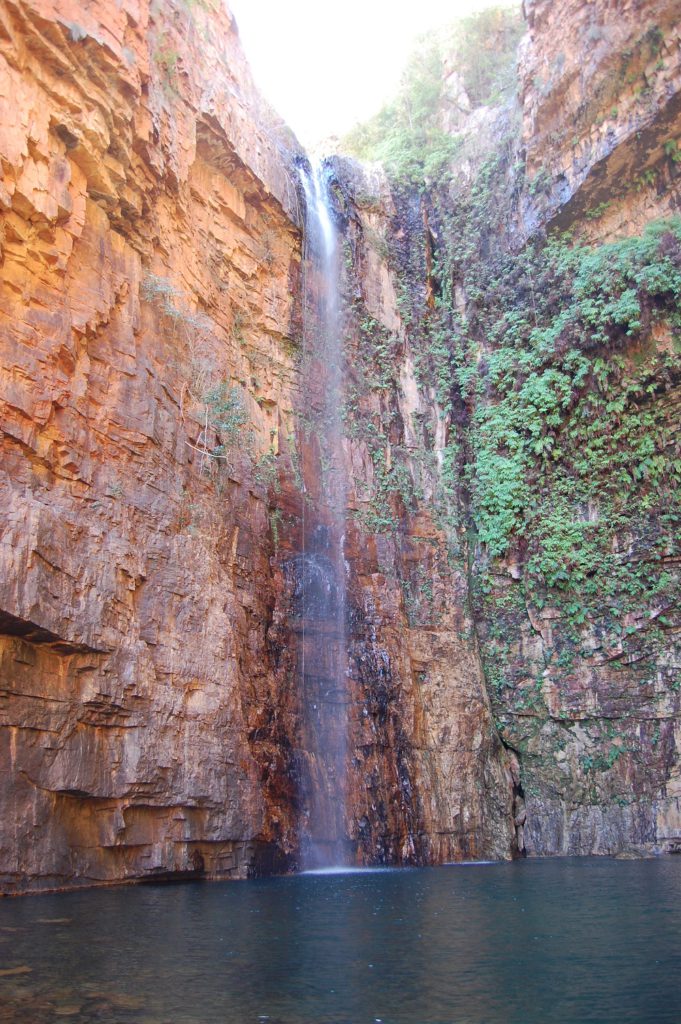 Popular Destinations we Didn't Visit
Lennard Gorge
King Leopold Ranges
Mitchell Falls
Mount Hart Wilderness Lodge
Drysdale River Station
Mount Elizabeth Station
Charnley River Station
Mount Bartnett Station
So much to explore, but so much driving as most of these other destinations were a long way off the main Gibb River Road (50-150km one way).
Remember these sidetracks can be in a terrible condition so make sure you find out from other travellers or at the information centres what conditions are going to be like.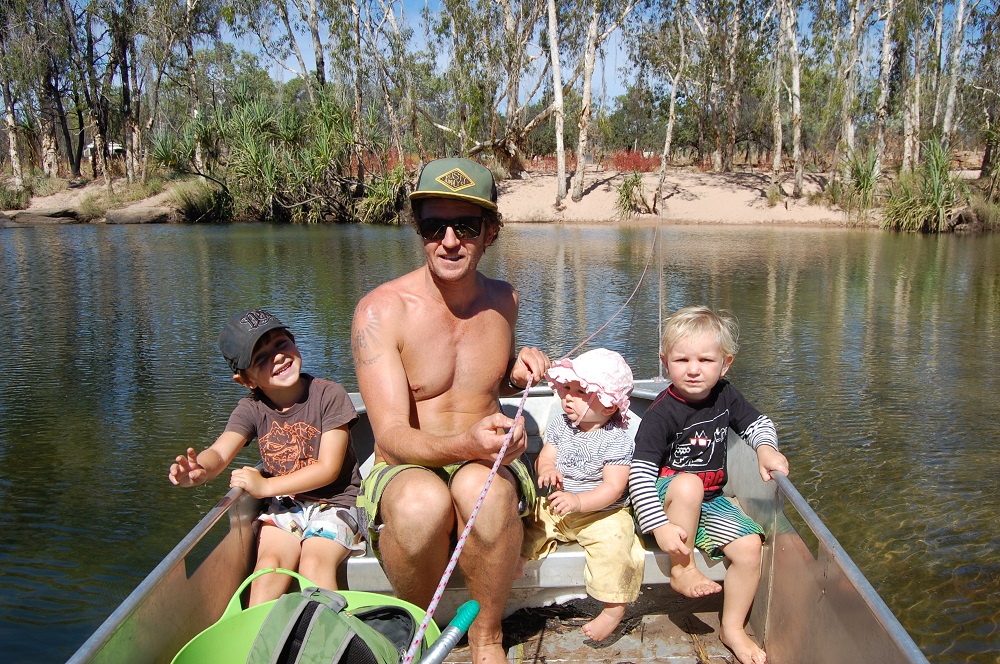 Petrol Stations
There aren't too many fuel stations along the Gibb River Road, but there are enough. We had a long range tank that held 130L which meant we only had to fill up twice the entire way! The cost of fuel at the time was about $2.50 a litre.
Hats go off to these service stations in the middle of nowhere, they are a relaxing relief after bouncing around the countryside. Coffee and cake, ice-creams, meals and supplies can be bought here for a premium but well worth it if you run out of something important. They can even fix you up if something goes wrong or tow you to safety after you break your 4×4.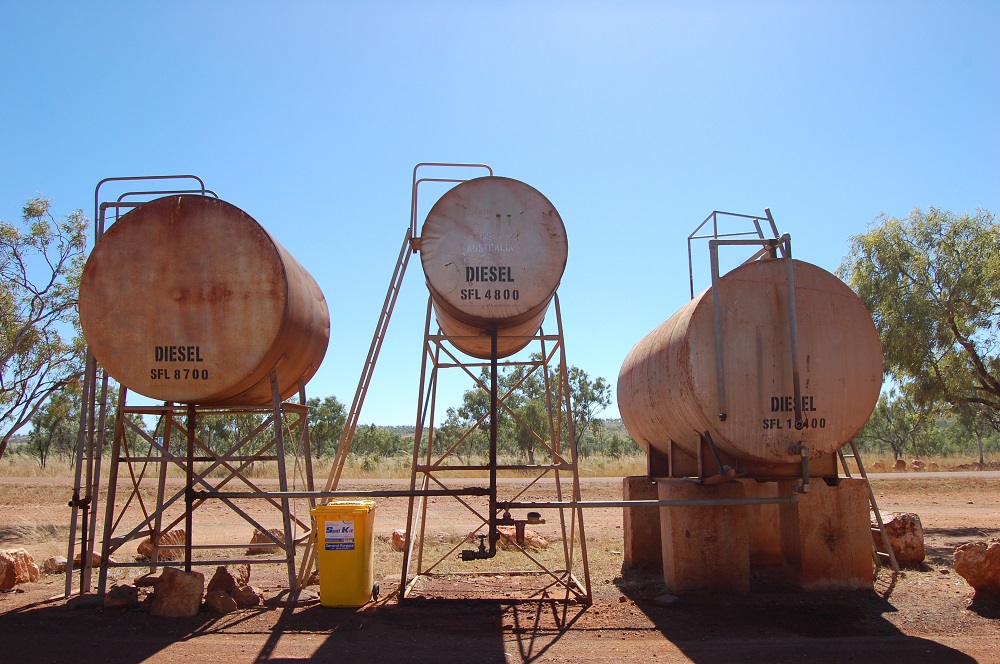 Dangers and Annoyances
The only real dangers out there are probably dingoes, snakes, crocodiles and spiders, which is pretty standard for Australia, at least there are no Lions! Always watch out for your kids around the tops of waterfalls and deep waterholes, there are no lifeguards on duty out here.
Traffic and other large vehicles such as road trains can be present so be wary, drive to conditions and be courteous to other vehicles, you don't really want an accident out here!
(coming soon) To find out more about the amazing destinations on the Gibb River Road make sure you go back to our 8 top spots that we recommend visiting and follow the link to each article for a detailed report (coming soon).
Check out some other stories from our Around Australia with kids adventure:
The Kimberley region and the Gibb River Road was by far one of the biggest highlights on our lap around our beautiful country of Australia.
Do yourself and family a favour and take the Gibb River Road next time.
Have you been? Leave a comment below….