Are you like me and staying home? Our family consists of 4 wonderful kids and as much as we love them dearly, entertaining them endlessly can honestly get a little tiring. So we have found some excellent and honestly good ideas here of things to do at home for kids when you feel like you have exhausted your options.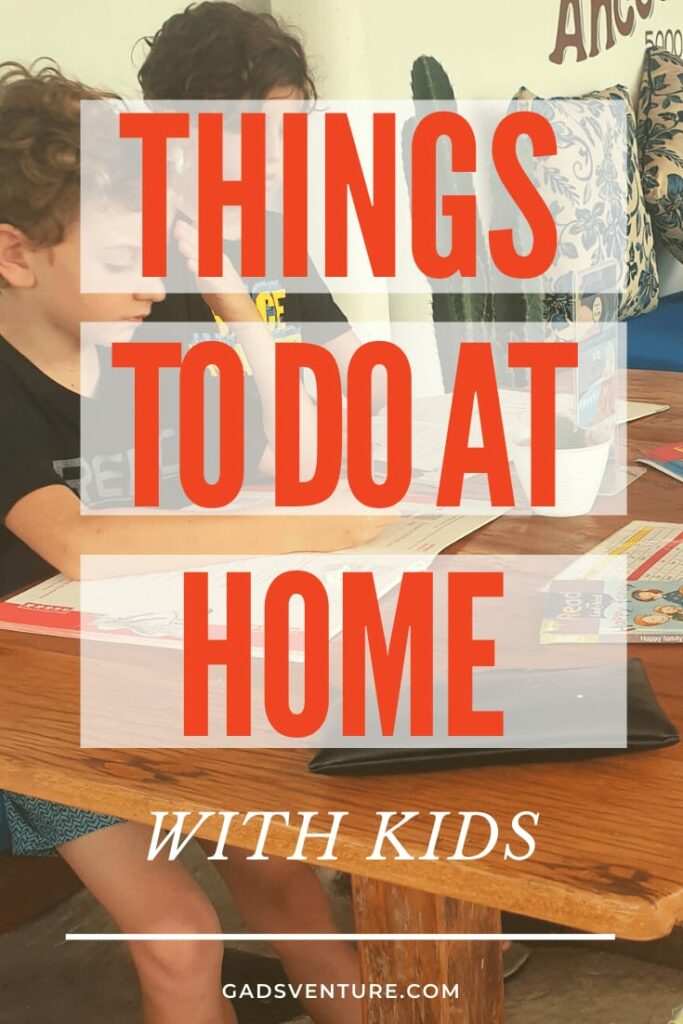 School Work
Homeschooling has become a forced reality for families around the world. Our government is still resisting closing our schools here in Australia but we have kept our kids home ourselves. Our teachers have been providing work for the kids to do which has been a great way to keep them occupied. Part of their school work involves using new meeting software such as Team and Zoom to share work. We also get the kids to write a daily summary of their school work to send to their teachers via email.
If your kids are craving more school work, check out this great list of Free Online Homeschool Resources that we use.
We know that kids can not just do school work all the livelong day. You can't expect them to. Once they are past their enthusiasm, then we jump on to some of the other options below and keep them entertained and educated in other ways.
Games
Dust off your old Monopoly, grab a deck of cards or turn on the Playstation. Playing games is a great way for all the family to switch off and most importantly, have fun! Play hide and seek or murder in the dark. Let the kids teach you a game they play at school such as Zombies, Red Rover or even something as simple as Hangman or Duck Duck Goose. Playing any games with your kids puts you on their level and really allows you to spend quality time together.
Games can benefit by providing exercise, money management and counting, or motor skills.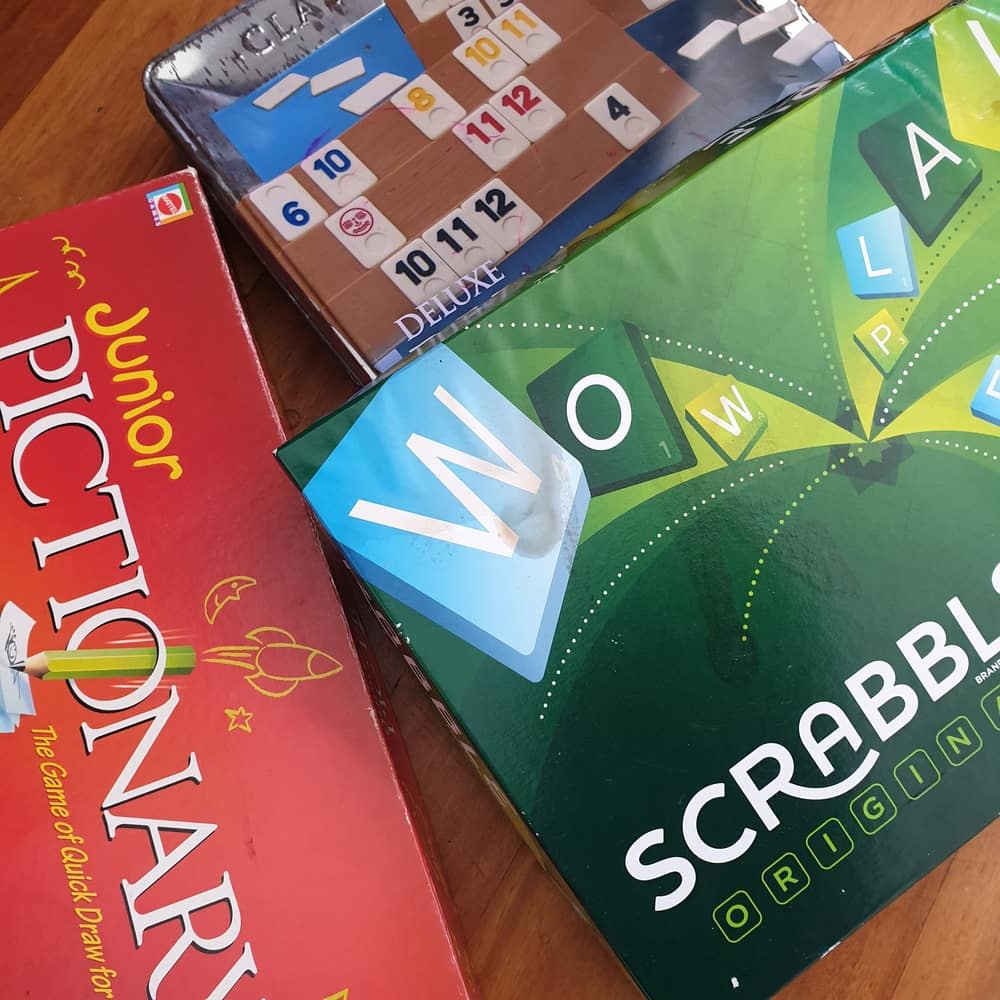 Jigsaws
Whether it is a 1000 piece work of art, or a smaller and easier puzzle for all the kids to enjoy, our family is enjoying having a jigsaw on the go. We usually attempt the big masterpieces once a year at Christmas time when you have a team of 10 or more dedicated adults who pore over those identical pieces of blue sky for hours. We have had to manage our expectations that our team is a little less able, but have purchased some 300 and 500 piece puzzles from Ebay for our family to enjoy.
Jigsaws are great for fine motor skills and spatial awareness, needing a lot of concentration. Just watch out for your toddler trying to lose all the pieces by pegging them across the room.
Exercise
With gyms and extra-curricular activities shutting down, it is important to keep the kids moving, otherwise they go completely mental at bedtime. We run a daily boot camp in the loungeroom with 4 stations of various degrees of movement. This may include sit-ups, squats, weights or skipping. We then cover the entire loungeroom in couch cushions to practice flips and somersaults. We live in a unit, so this is our adaptation. If you have a trampoline, encourage this. Run around. Ride a bike. Master 10's Jujitsu class has gone fully online and we are continuing his training via Zoom at a reduced rate.
Organise the house Olympics. Each person represents a country and competes in a series of events and wins points which will go toward an overall tally.
Exercising will boost your immunity and your morale.
Build an Obstacle Course
We just did this fun activity today. With the help of some yoga mats, couch cushions, and office chairs we created a super fun circuit of our lounge and kitchen. Go under the tunnel, somersault on the couch, go down the stairs, through the door, around the stool, etc. It's easy and can be oh so simple. The kids had endless fun but then went crazy at the end. Just don't hurt yourself!
Get Outside
Fresh air and sunshine are medicine for the spirit and may help to prevent certain viruses too. Spend time in your back yard or your deck in the sun. Walk around the block. Take a spin on your bicycle, just avoid other humans. And DON'T TOUCH ANYTHING!!!
Gardening
Mowing, weeding, planting, watering and more are all things to do at home for kids. Plant that vege garden you have always meant to do. Start a compost pile. Prune the hedge. The kids can help. Grow plants from cuttings or fruit and vegetables from scraps. If you have a garden, use it for entertainment. Hunt for bugs, catch them and then cut their heads off. Or not. Find your own way.
Watch a Movie
Thank goodness for the internet. Disney +, Netflix, Stan, YouTube, whatever you fancy, you can watch or rent. Make it an event with popcorn, cosy seats and ambient lighting. Family movie nights are so much fun!
What is not fun is picking the movie. When you have a 10 and 8-year-old boys, 6 and 2-year old girls, and 2 uber cool grown-ups, you spend the first half an hour just selecting a movie that remotely pleases the majority, only to see everybody drift off to their own iPads 10 minutes after the movie starts. Family movie night: sounds better than it is, honestly. That's why you add booze and popcorn of course.
Cooking
Get the kids in the kitchen. Follow a recipe, or not, and make something delicious. We regularly make butter, cakes, chocolate, smoothies, and always involve the kids. Then there is a mess, but hey, it gives you something to do in quarantine.
Cooking is not only a great home economics skill. We also learn about time, measuring, and different ingredients and textures too.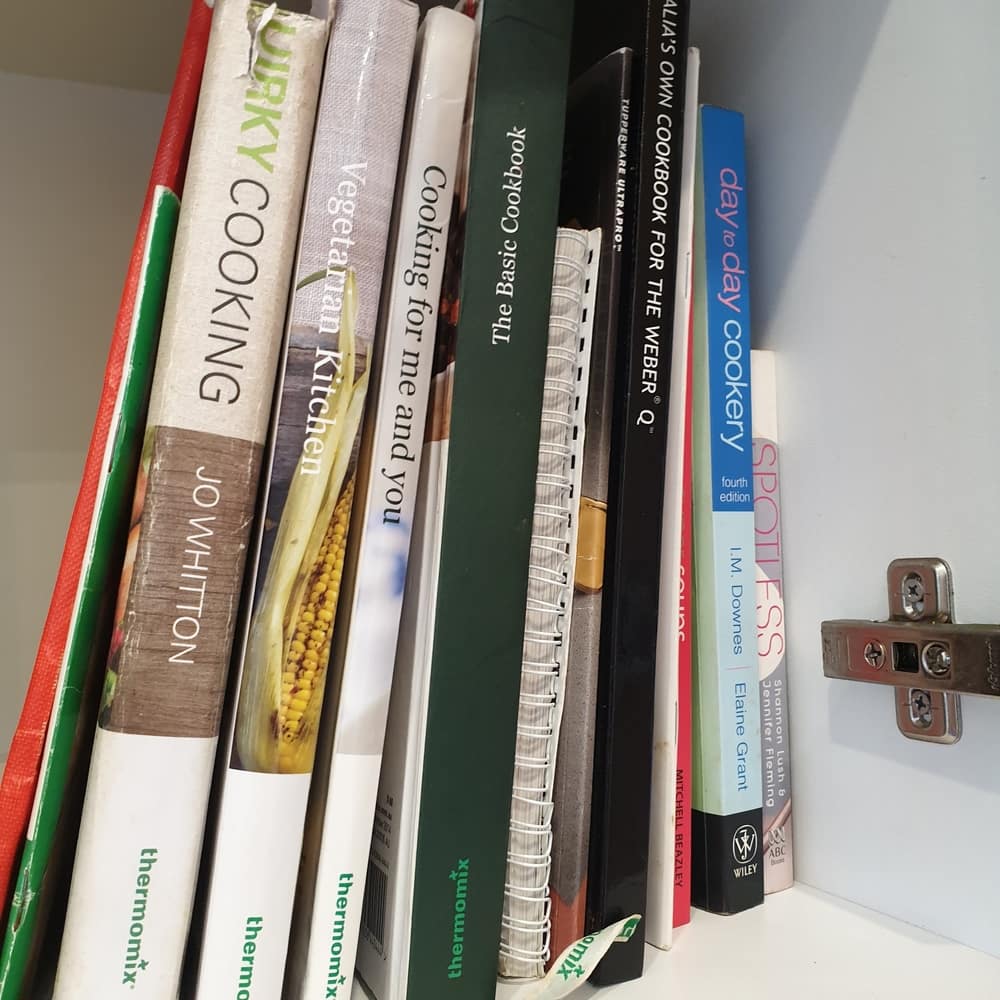 Chores
If the kids are bored, before they get onto any screen time and veg out for the afternoon, we get them to vacuum, clean the toilet, tidy their rooms, unpack the dishwasher, or whatever needs doing. They need a sense of purpose sometimes, and I find they are more likely to do these chores with fewer complaints if the promise of screen time awaits.
Mealtimes
In these scary times, make mealtimes a real event. Dress up, get out the candles, play music and let the kids have water out of wine glasses. Sit down together and talk about things. Let the kids ask you questions. Communicate.
Facetime
Nobody understands a 10-year-old boy like another 10-year-old boy right? When we homeschooled last year while travelling, we found the thing that the kids missed most of all was having their peers. This is the thing that makes me most sad about being in lockdown, the fact that they don't get to hang out with their friends! So we make sure to let them have conversations over Facetime, face to face with the people that they know and like. Daisy brings her dolls, and with her buddy play together or do house tours for each other. Dash and his friend meet on Minecraft or Fortnite. Jasper enjoys catching up with his new and old friends, and sending funny memes via email.
Communicate with the people you love right now. If everyone is stuck at home, it is the perfect time to talk to those you have been meaning to call for ages. Facetime and have a wine together too! If the kids will let you have a go haha.
Craft
Nothing cures isolation like a craft box. I have been saving everything from bottle tops to toilet rolls and cereal boxes for weeks for this moment. Throw in some sticky tape, paint, googly eyes and cotton wool and you have everything you need to create something amazing.
Check out simple craft ideas on YouTube. With Easter coming up, why not try some Easter basket weaving or other cute Easter crafts.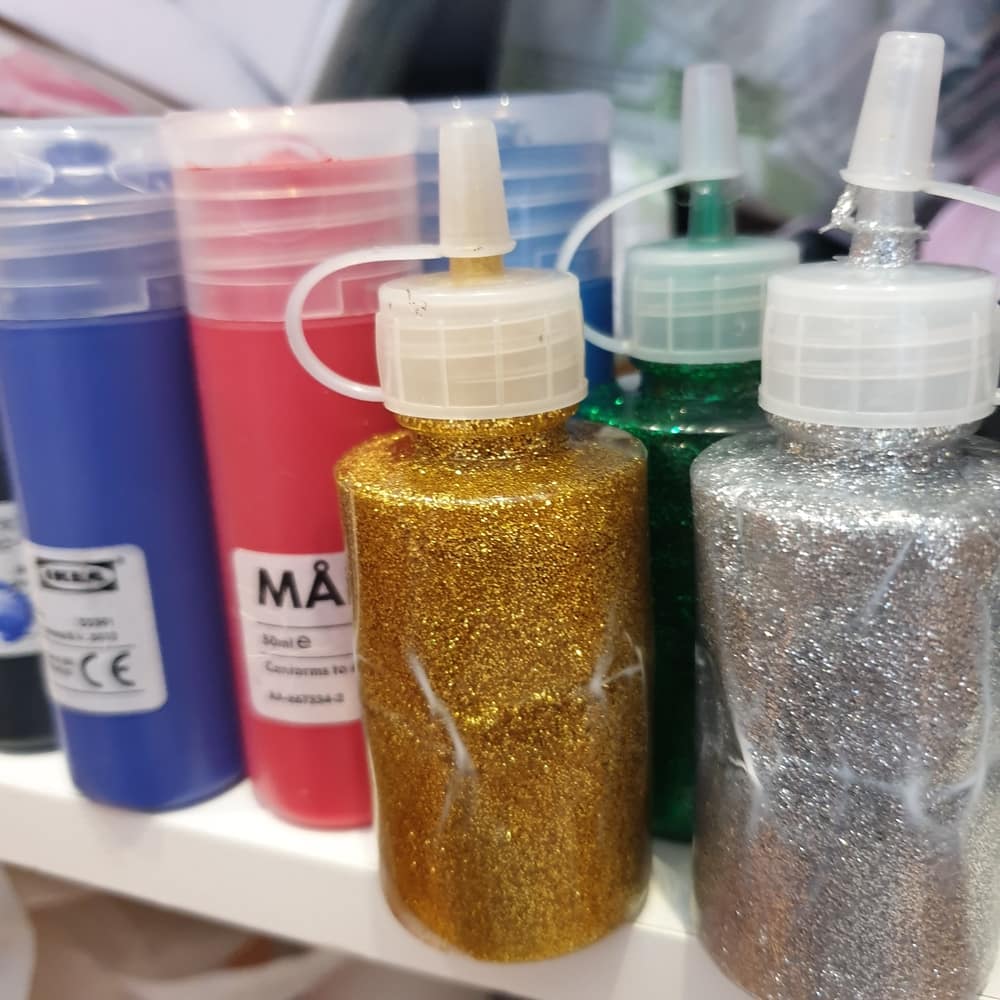 Art
You can easily find art supplies online and have them delivered to your door from major chains or eBay. YouTube has heaps of inspiring videos for you to create stunning projects at home.
Try this one:
YouTube
These days it seems just about every kid I meet aims to be a famous YouTuber. Now is the perfect time to get on the platform, hone your skills and get on your way to YouTube glory.
Music
Our grade 3's recorder is unfortunately still at school (haha) but we both play guitar and ukulele so are providing basic music lessons to our unwilling kids. If your kids are just as unwilling to learn an instrument, just play music for them. Let them have their favourite picks. Dance together, sing, and enjoy it.
Toys
If you are anything like me, you will have a house full of toys. Now is the time to get out that big box of train tracks and create an amazing city. Open the Lego, find some old instructions and build! Organising and sorting the Lego can also be a great way to spend some time. Play with the Barbies, dress up the dolls, cook dinner in the toy kitchen.
Books and Stories
Our kids were allowed to borrow double the amount of books from their school library before we left last week and now the public library has closed too. But, we do have a lot of books on the shelf at home so we are encouraging the kids to read as much as they can. Reading isn't just about school and learning. I really want them to enjoy books and go on a journey as a reader. Kindles are great or even the Kindle App on your iPad or tablet. Our school also provides login for the Sora App which is like an online library. They even have audiobooks. Check with your school to see if you have access too.
Read stories alone or together, tell bedtime stories, make stories up. Tell stories of your own childhood and make stories out of family memories. Act out your own favourite stories, each family member taking on a character role. This is one of our favourite things to do when the kids say "I'm Bored".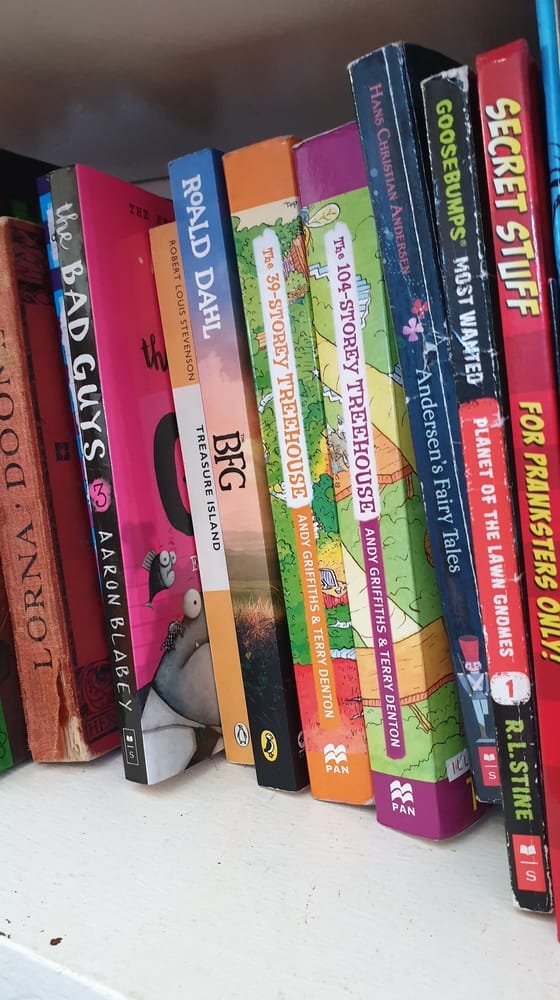 Science Experiments
There are some cool fun experiments you can do at home with just regular household ingredients that will astound your budding little scientists!
Check out these ones:
Build a Cubby House
Depending on your kids' ages, your home and your materials, your cubby house will be different. Our 2-year-old is happy with a sheet over the table whereas the boys want a more elaborate house with tunnels and no light. Make it fun.
This is a great indoor one:
Have a Nerf War
Most households have a couple of Nerf Guns right? Build some barricades, form teams and have a war! Oh and film it so you can use it on your YouTube channel!
Sew on a Button
When I was 6, I'm pretty sure I could navigate a sewing machine, crochet, and knit a scarf. Our kids are pretty useless when it comes to these basic skills. Now is the time to teach them.
Visit a Museum
Virtual museum tours are the absolute bee's knees when it comes to isolation, culture and virus prevention. Check out the link here on Open Culture which is an absolutely incredible resource for lovers of culture everywhere.
Have a Bubble Bath
Well, I mean put the kids in the bath, add some bubbles, some food colouring, maybe some toxic free handmade bath paints, and watch them enjoy themselves for an hour or more!
The Best Things to Do At Home for Kids
Kids don't need constant entertainment, but they do need some guidance to send them towards a fun activity. I hope this list has given you some ideas that you can use in your own home. If you have some to add, please comment below!
The thing I really don't want is to let them watch YouTube all damn day. But at the same time, understand that they do need their downtime as well. It is ok to let them chill out and do what they want for a period each day. After all, you do.
Stay sane, stay safe.