Searching for a new Rareform Wallet? I hope so because we have just reviewed their extensive range of wallets that carry laptops, smartphones, and money!
Environmentally smart Rareform wallets are upcycled from existing billboard vinyl and have so much to offer so read on so you can make an educated decision.
---
---

Name: Rareform
Website: www.rareform.com.au
Price Range: $55 – $75 AUD
Overall Rank: 9 out of 10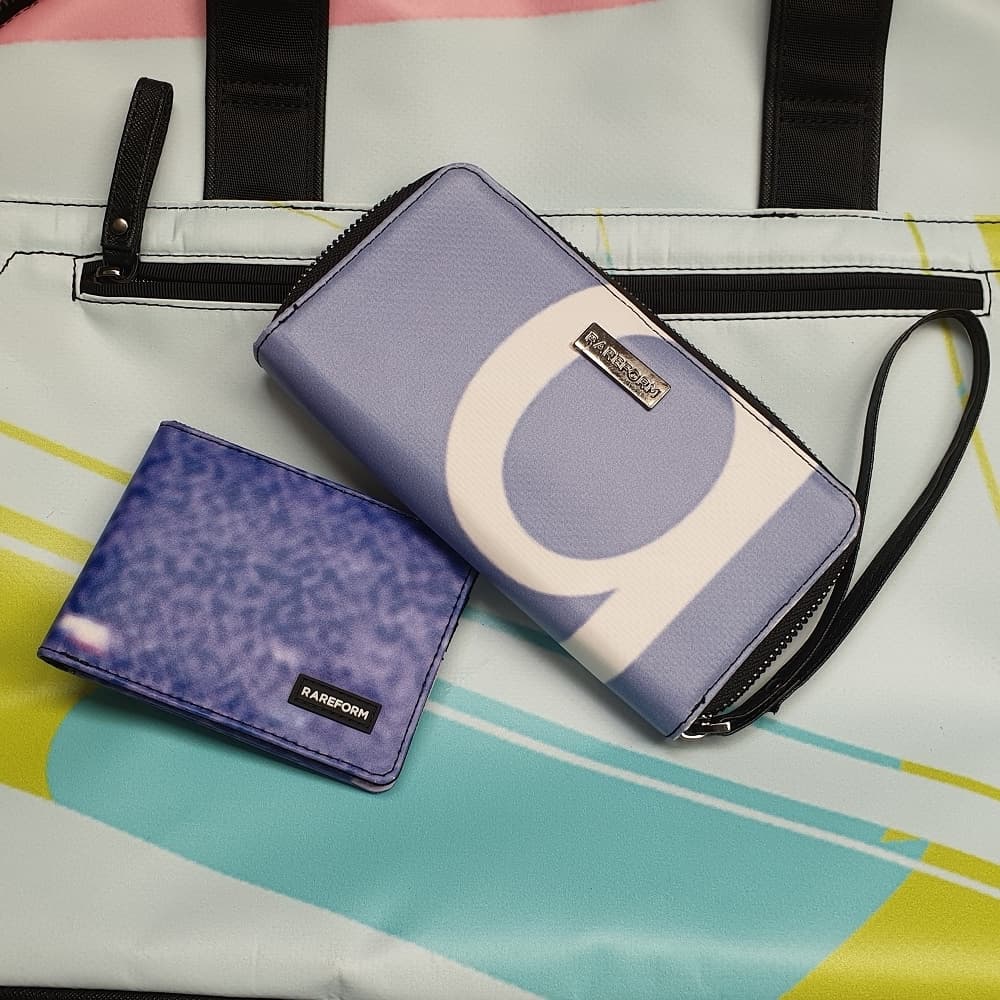 Rareform Wallets & Accessories Product Overview
Rareform's recycled wallets & accessories are definitely unique and stand at number 1 for sustainable products.
Once a billboard, they take the vinyl material and craft their wallets into these ultra-cool accessories.
These wallets are truly 100% unique in so many ways.
Rareform uses old used billboards that would normally end up in landfill and turns them into products. Meaning that each wallet has a unique design depending on which part of the billboard was used.
Watch this video to see how Rareform Works!
Our review looks at the Rareform wallets and answers all your questions about purchasing a recycled wallet.
The Rareform Wallet & Accessories Options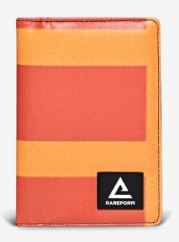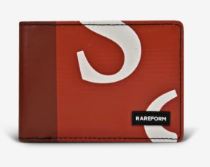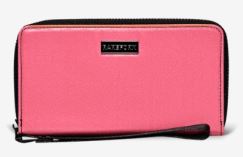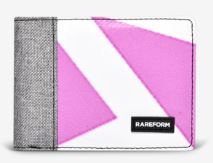 Rareform Australia carries the following accessories:
Bi-fold original
Madison Wristlet
Anderson Bi-Fold
Veer
13″/15″ Laptop Sleeves
The Good & Bad of Rareform Wallets
The Good:
One of a kind designs. A graphic designers dream artwork on each item, no one will have your wallet
Eco-Friendly thanks to the re-purposed billboard vinyl material
TPU waterproof lining for better protection
Nylon-lined interior
Fits all money – Credit Cards etc with ease
Strong quality YKK zippers
Vegan-friendly
Lightweight, compact and slim
Ultra-durable – built to last
Saving the planet with sustainable materials (recycled)
FREE standard shipping in the country of origin
Fast shipping and eco-friendly packaging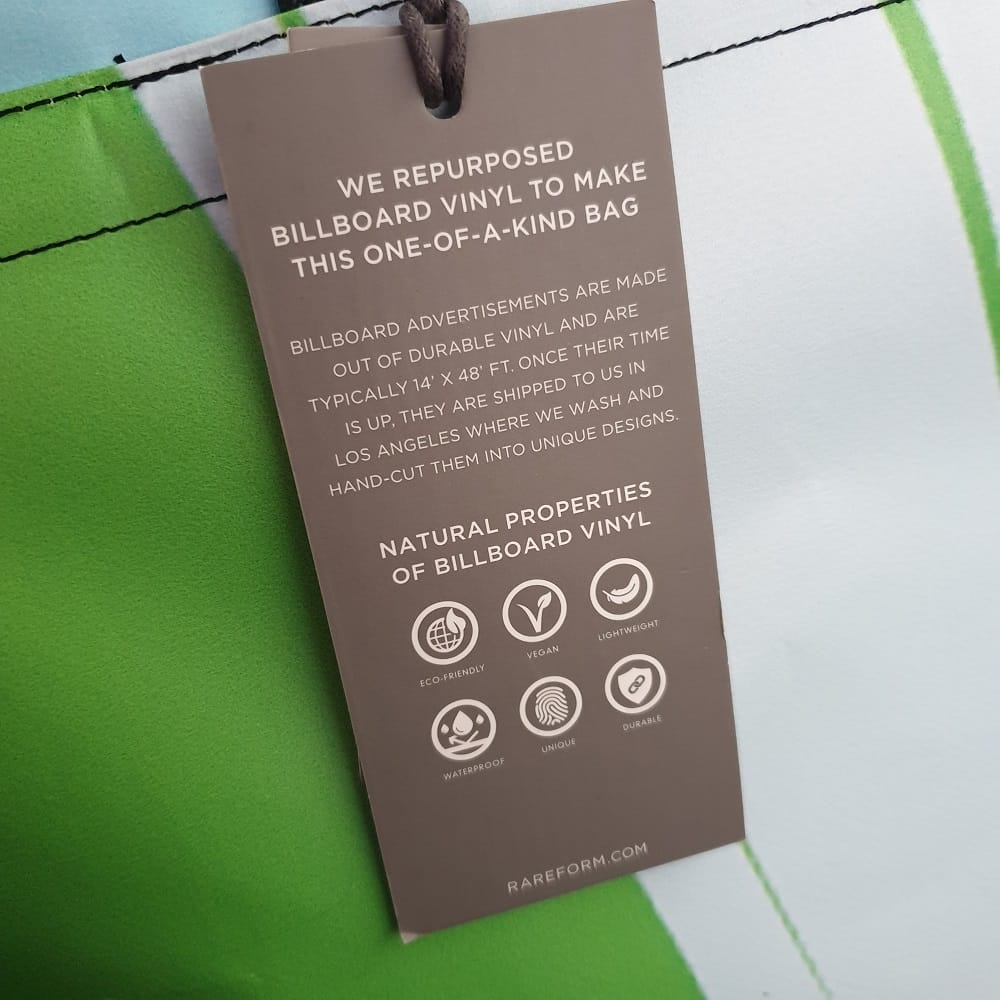 The Bad:
No coin compartments for loose change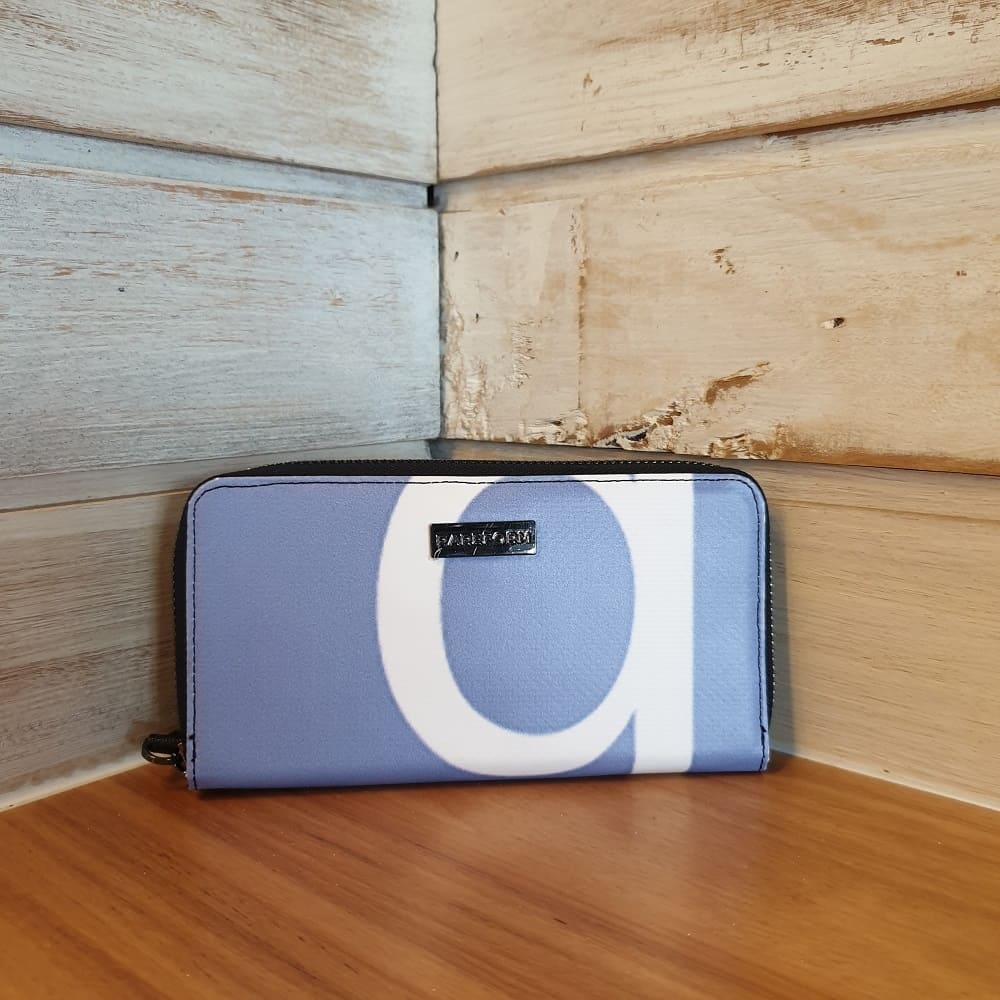 Who Should Buy a Rareform Wallet?
Rareform wallets are suitable for smart people who want to look different and really care about our planet and want to support sustainable companies.
Reducing our footprint on the world should be everybody's priority.
If you are chasing a simple wallet that is strong, striking, and will make you stand out from the crowd, this is for you.
The wallets come in all different types to suit your needs.
Need a wallet that carries your phone and cards? Easy! A wallet that is small and fits in your top pocket, covered! Or something for an event that is minimalistic, done!
We love our Rareform wallets because we feel like we are supporting our environment. They look funky, you feel cool holding them and I feel that they will never wear out from general use.
My last wallet has just fallen to bits because it was made from fake leather while Rareform uses durable recycled vinyl.

We currently have the Rareform Madison, Bi-Fold Anderson Wallet and 13″ Laptop Sleeve.
---
After testing out these products we have come up with the following conclusions.
1# Madison Wristlet
The Madison wallet is the best I have ever owned. You can carry all your essential items in one handy little purse.
It is like having a miniature handbag, in fact, I have ditched my handbag because it fits everything except my keys.
The Madison comes with a super convenient carry handle strap so that you can use two hands. This is great if you have kids or need to carry your shopping etc. Also, you are more than likely not going to lose your wallet when going out at night.
I fully recommend the Madison for all women who want to carry less and look cool.
They retail for $75 AUD.
Made of durable vinyl with strong zips and it really protects your phone.
Interior and Pockets
Inside the wallet stitching is strong, cards fit in nicely, plenty of room and you can fit a standard smartphone in the dedicated pocket with ease.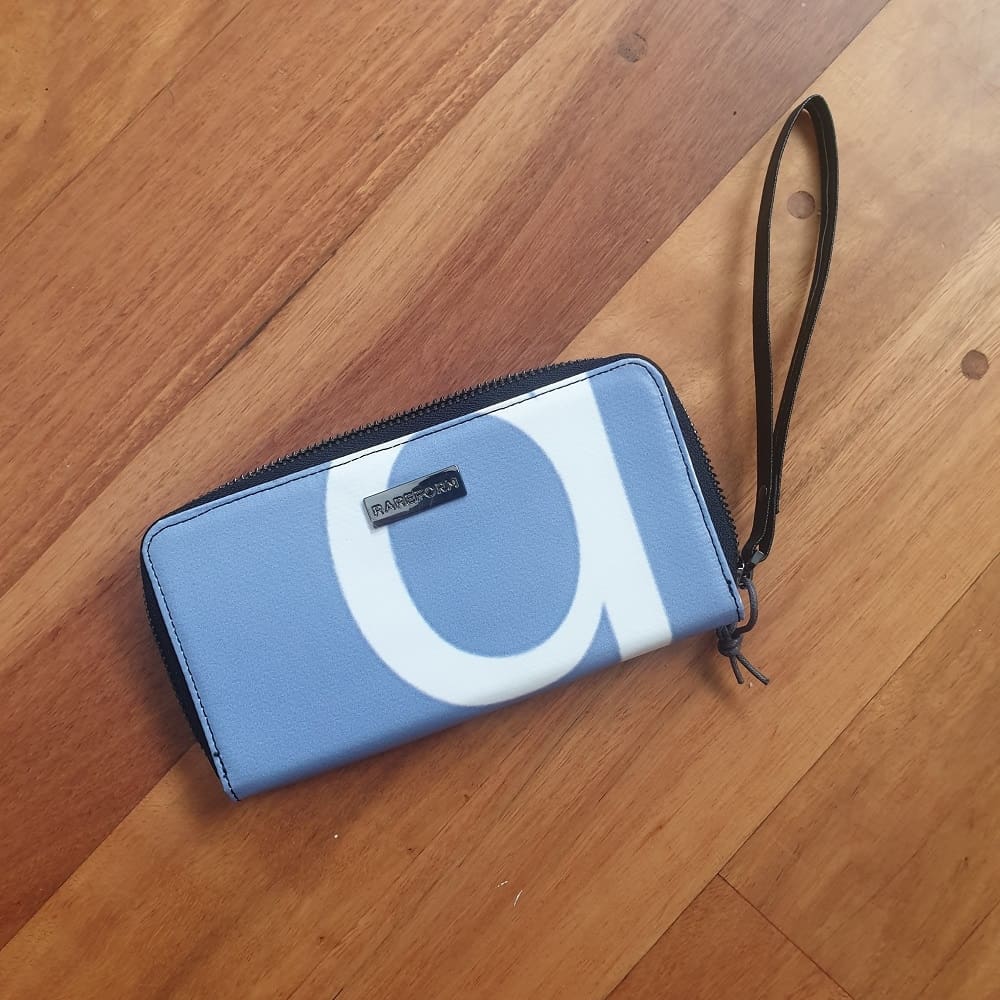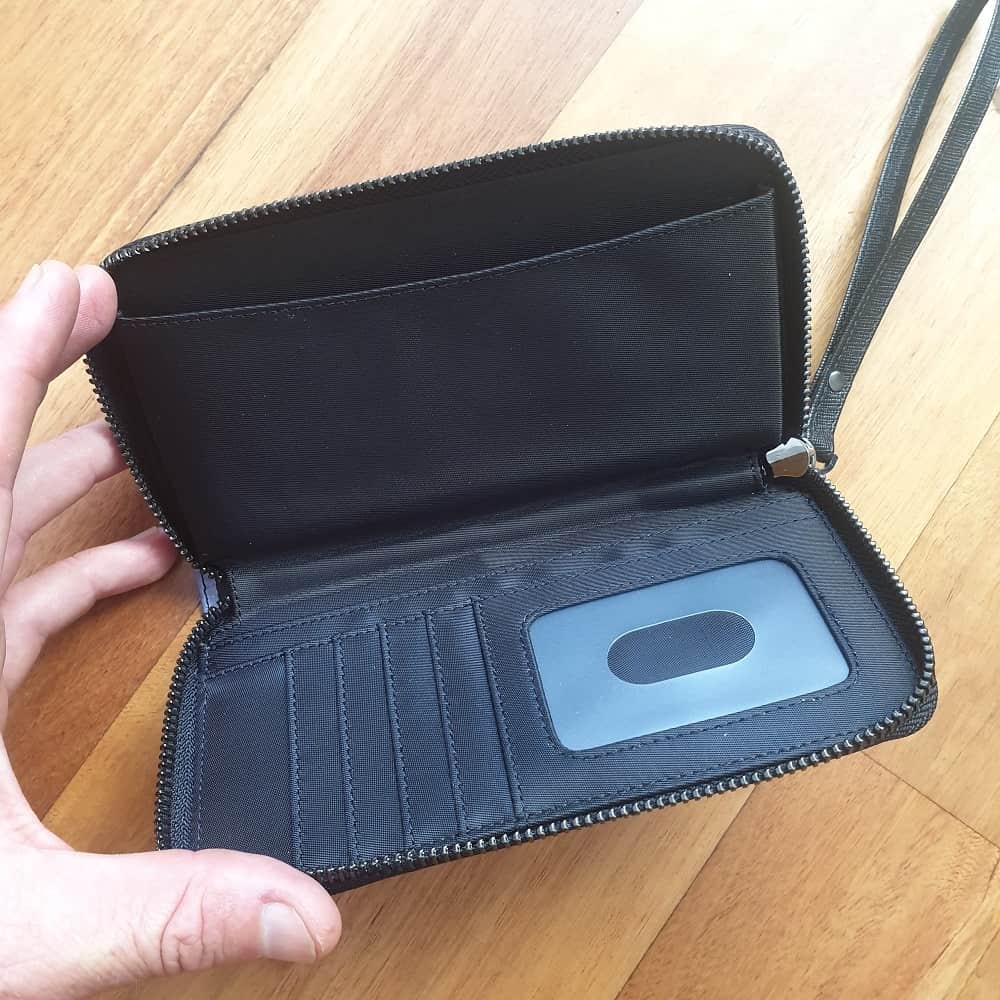 2# Bi-Fold Anderson Wallet
The Anderson is a simple wallet built for normal use.
If you only want a wallet that can carry notes, cards and is super slim to fit into any pocket this is for you.
I love this wallet because you hardly know you have it in your pocket. All my major cards fit in with ease and it is built tough.
Minimal compartments, light and built strong for long life, this is my favourite wallet in a long time.
At $55 AUD I feel they are worth it for the uniqueness and quality.
Interior and Pockets
The inside of these wallets is simple with strong-looking stitching with adequate compartments.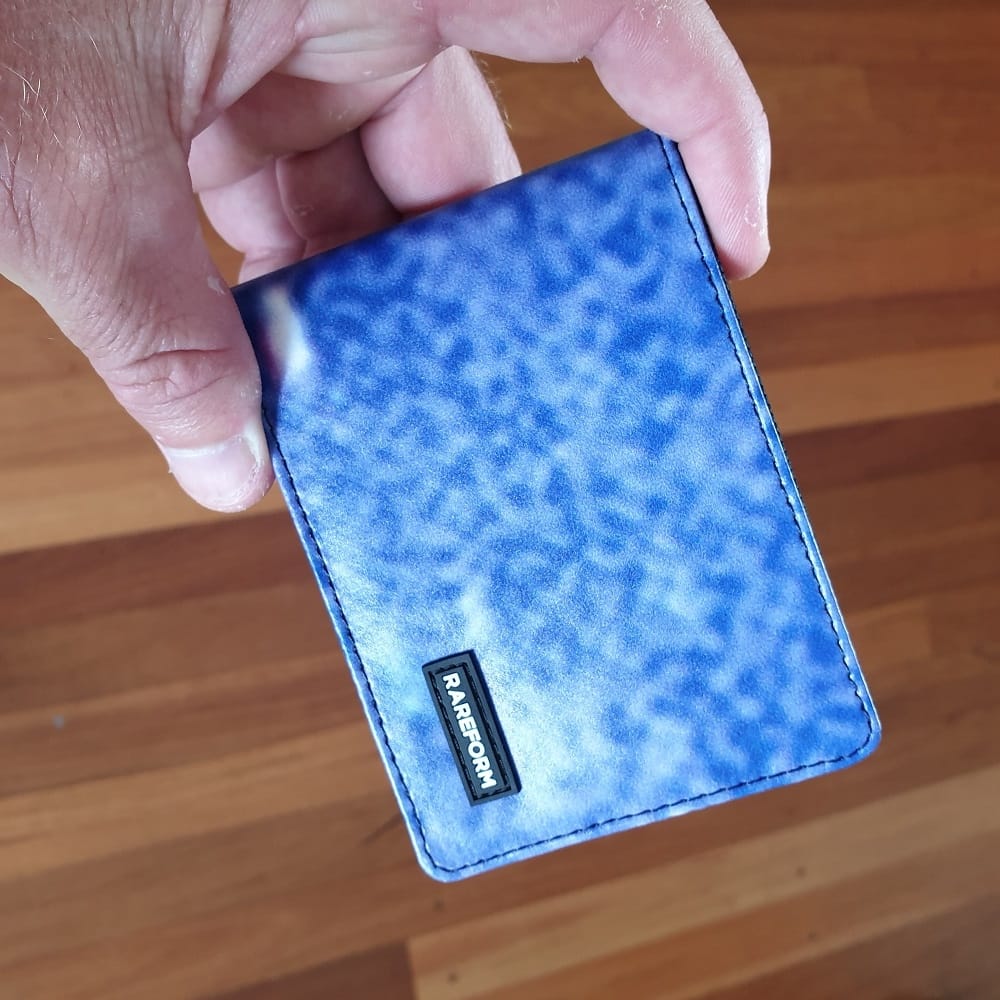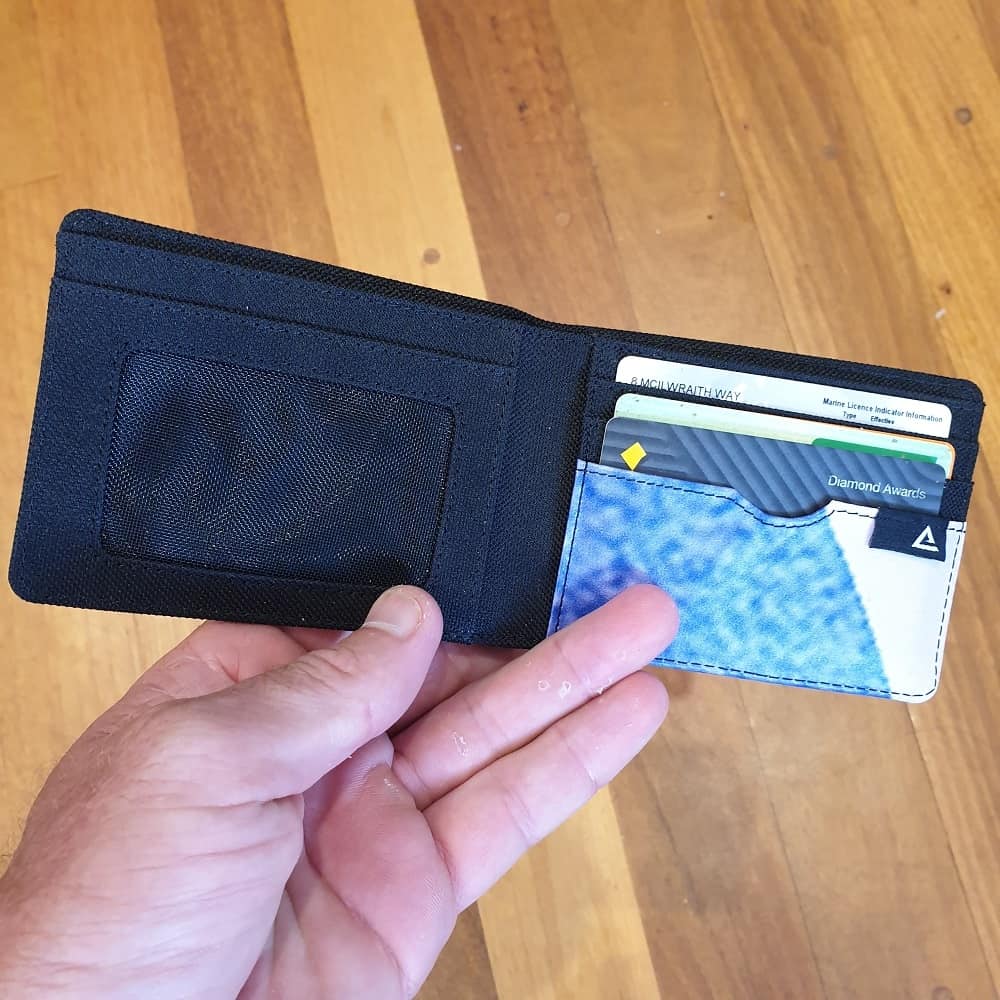 3# 13″Laptop Sleeve
The Rareform sleeve is super light and slim. Our MacBook Air fits in snuggly.
They use a soft fluffy fleeced lined interior with a strong zip and repurposed billboard vinyl.
If you are a Macbook user these look super sexy and fit perfectly.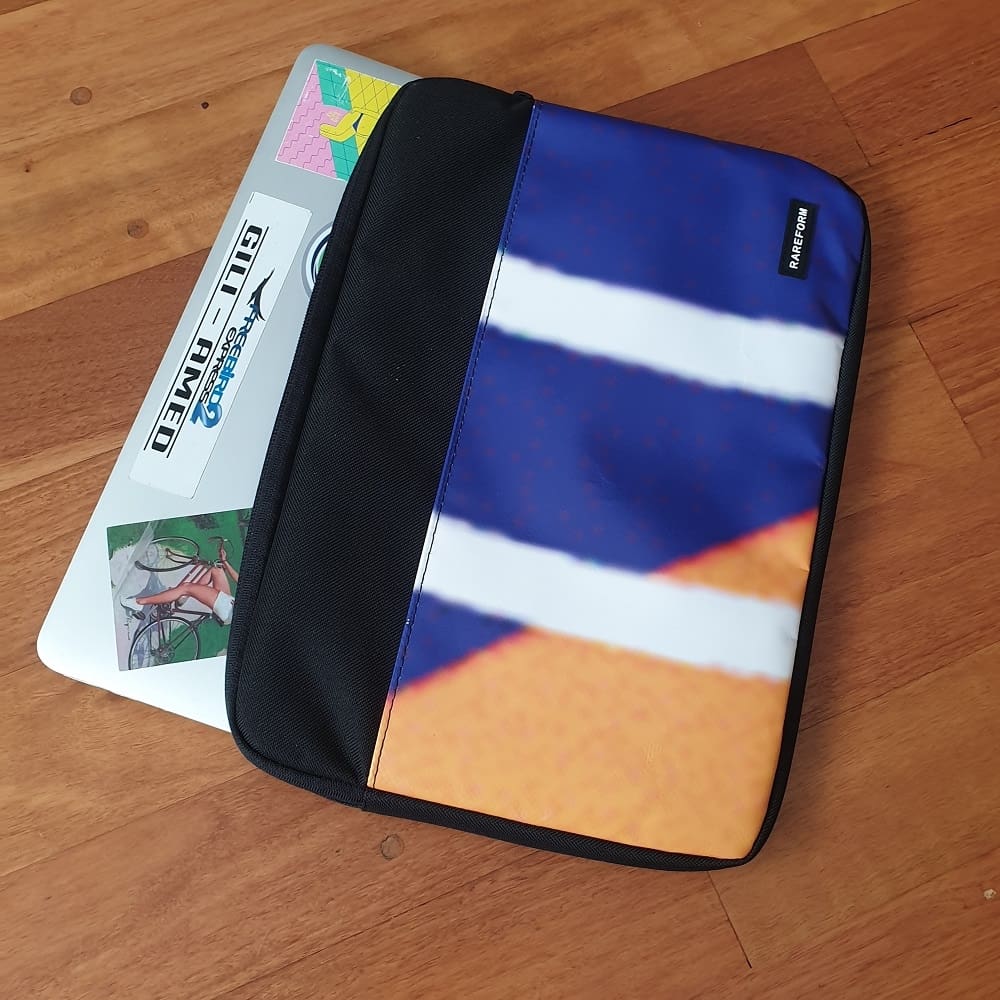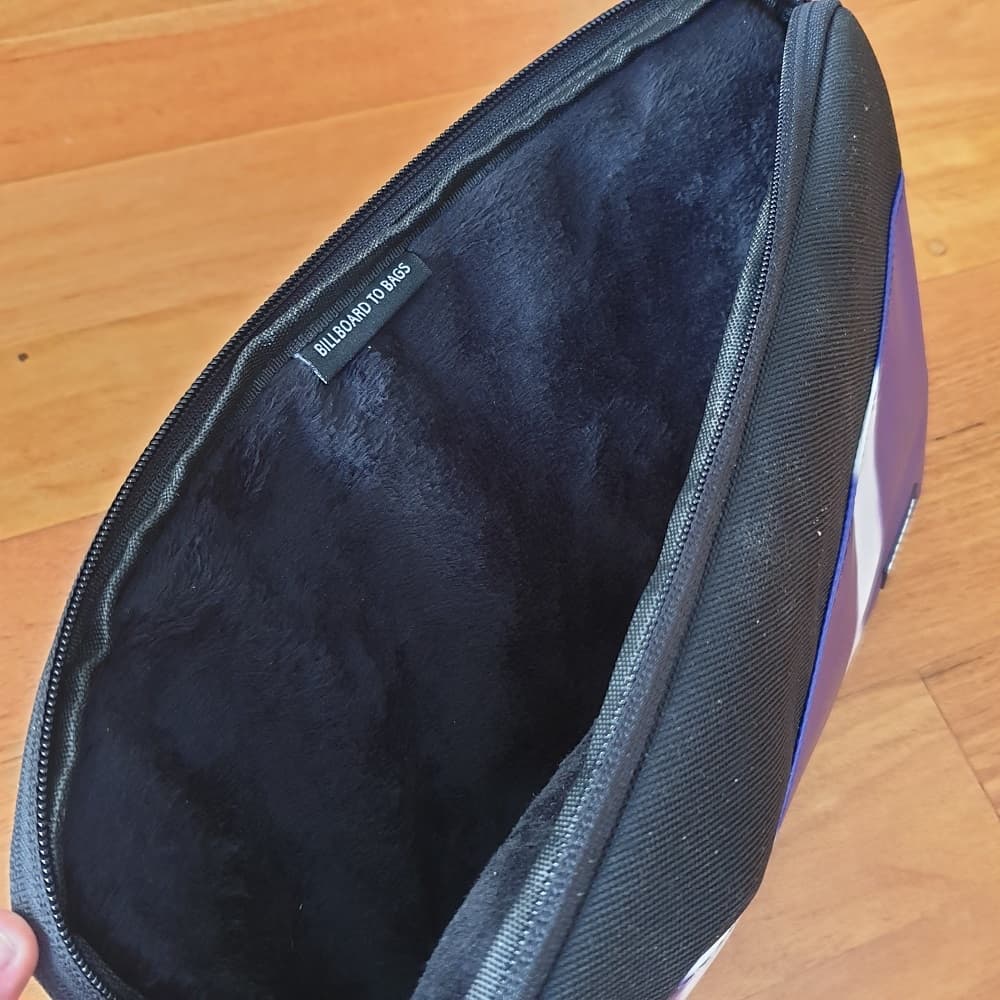 Rareform Help & Support
All products come with a 30-day return policy if you are not happy with your purchase (unused items only).
They also have a FAQ area on the site to answer questions you may have about their products.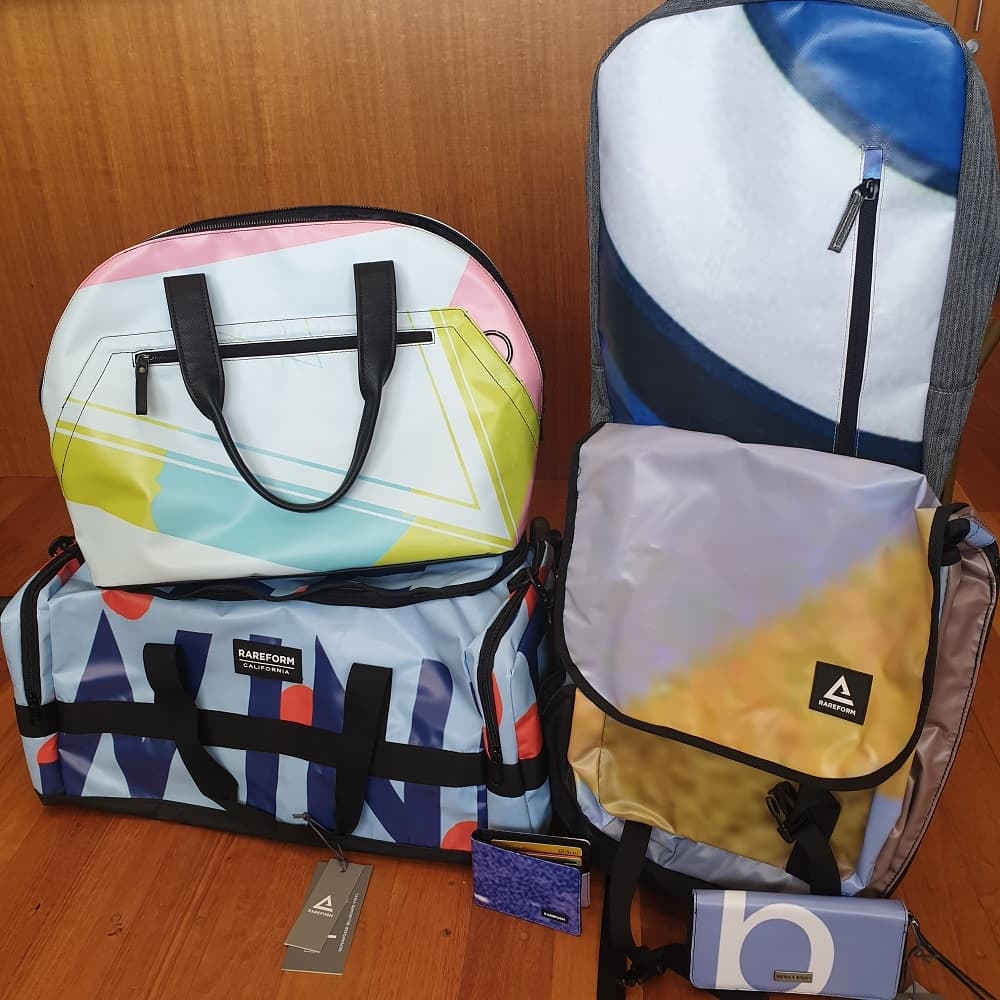 Rareform Wallet Prices
The Australian website offers these great prices:
Anderson – $55 AUD
Original Bi-Fold – $55 AUD
Madison – $75 AUD
Veer – $59 AUD
13″ Laptop Sleeve – $75 AUD
15″ Laptop Sleeve – $85 AUD
All orders are shipped out of the warehouse within 1 – 2 business days and can take 1 – 5 business days to arrive.
Rareform Australia offers FREE standard shipping to all states.
Rareform Coupon Code
Rareform often has sitewide discounts of up to 20% but they do have a referral program where refer a friend and you get $20 to use in-store. Check for coupons here.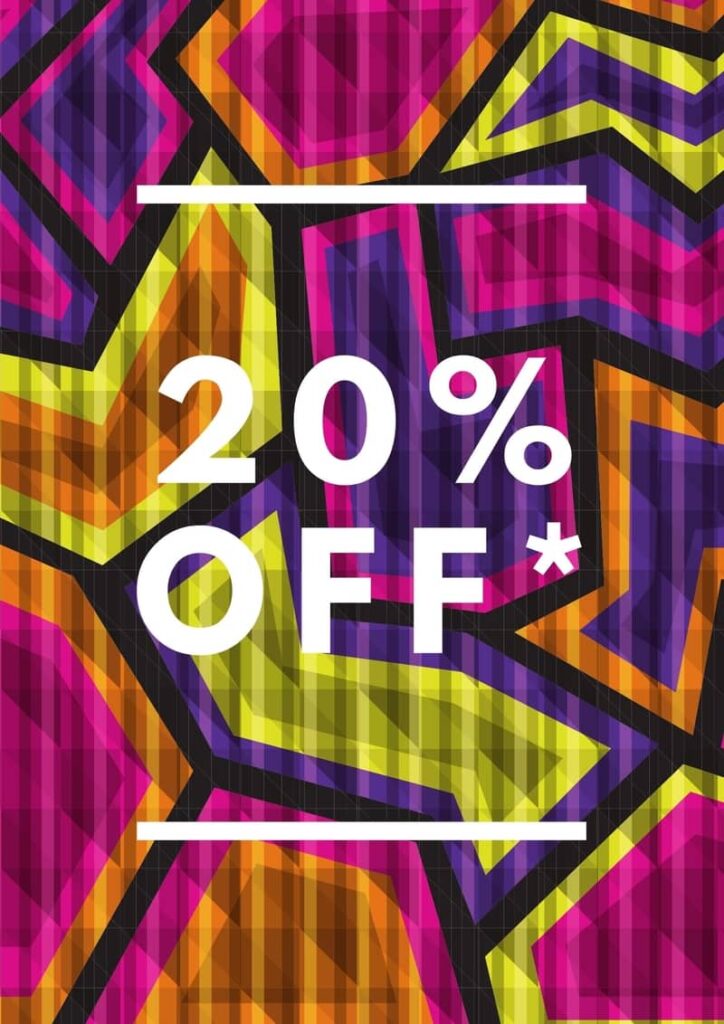 Find Your Perfect Wallet Here!
Our Opinion of the Rareform Wallets
From the first day I first heard about Rareform I was super interested in its revolutionary products and its mission.
We also love what they are doing to help protect our environment. This is why we are only supporting recycled products.
They make high-quality unique bags and accessories that will turn heads just like a billboard does.
Rareform has really set a high environmental mission for other companies to follow.
We should all be buying less but buying better and sustainable to help save our one and only planet.
I can definitely say that the Rareforms unique wallets are amazing conversation starters. So next time you are paying just flash your wallet around and it will turn heads.
This is due to the fact that they use and repurpose old billboards, what an idea!
Rareform Wallets at a Glance…
Name: Rareform
Website: www.rareform.com.au
Price: $55-$75 AUD
Overall Rank: 9 out of 10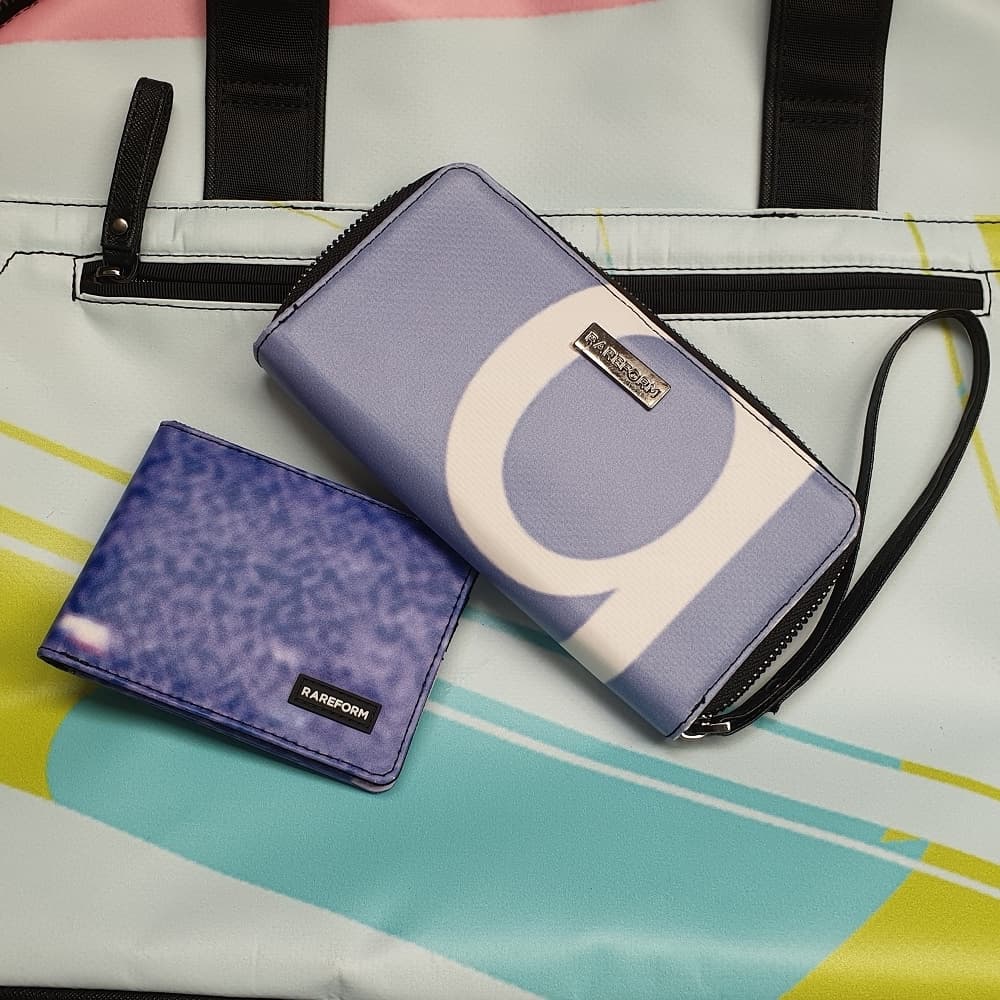 For other great Product reviews checkout these;