Have you ever gone away for the weekend and then not wanted to go home?
Do you have an urge to explore your country but feel trapped by your job/house/kids/pets etc?
Do you longingly gaze at those grey nomads who have their whole lives packed into a Landcruiser with a tinnie on the roof and a 21 foot double axle caravan as you overtake them on the highway?

Imagine if you could do it too!  Well, I am going to tell you a secret….You can!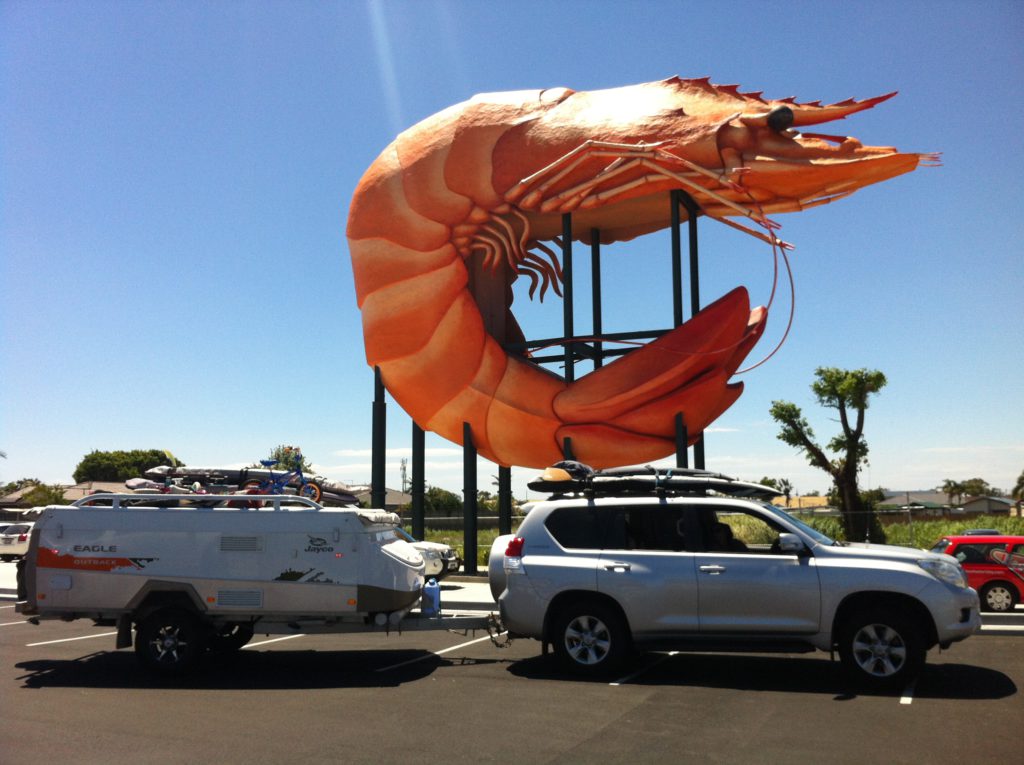 5 years ago, we packed our 2 month old baby girl and our two sons aged 2 and 4 into a small yet versatile Jayco Eagle pop-top camper, hitched up to our Toyota Prado, threw caution to the wind and headed off on our 12 month lap around the greatest country on Earth.  These days we are planning another bigger and better gap year exploring internationally, but that is a story for another day.  Right now, it is my purpose to inspire and assist you to take your very own gap year with your family, any why not start right here in Australia.
In 2013, the place where we lived got caught up in a bit of a mining downturn and work doldrum and the contracts all but dried up.  We were about to have our 3rd baby  and didn't fancy hanging out doing nothing while waiting for work to come knocking.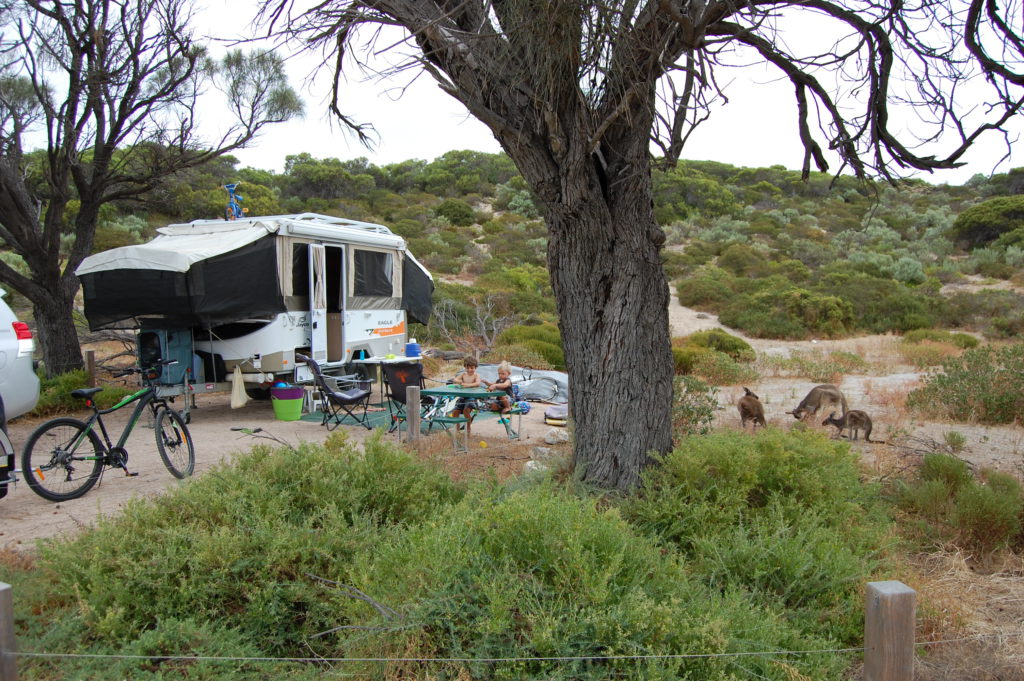 We already loved camping and had recently invested in an awesome 4WD and camper.  But we were getting a little bit tired of all the same old spots around our local area.  I guess the idea to travel around Australia really came about when we were on one of our frequent trips away and we started looking differently at these nomadic people who spent the winter months in the North of the country, and then went South for the summer.  What a great life it must be to follow the weather around the place, staying for as long or as little as you want, and then, instead of heading for home/work/school, simply heading for the next destination on the map and setting up, doing it all over again.  No alarm clocks, deadlines, schedules, bills or stress.  Rather anticipation, excitement, relaxation, enjoyment, love, fun and quality time with your family!  The clincher really came when we met a family with 2 kids, one was a baby and started talking to them as our kids were all playing together.  They told us they were travelling and we were like "wow, you can really do it with kids!"  It wasn't a big stretch for us to get excited and roll with the idea!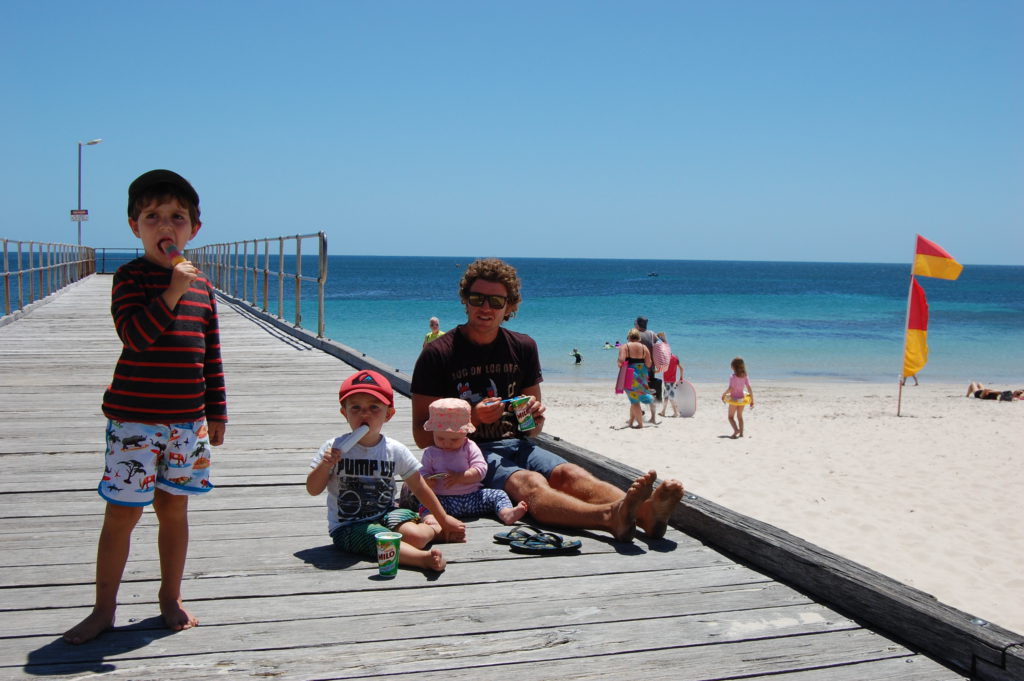 We set a departure date nearly 9 months into the future, we saved as much as we could and planned a bit, we rented out our house, and we left. 
Simple as that! 
For the next 12 months we explored our great country, and honestly we have never been the same since.
Check out the best Atlas to use here.
If you are stuck between the desire to go, and the actual going, then this article is for you. 
The following will hopefully be just what you need to push you over the edge and just do it!  Read on if you are not afraid to follow your dreams…..
1. Seize the Moment 
Carpe Diem and all that.  If you have your health, you are doing better than 80% of travellers on the road already.  It is so much easier to travel long term when you are young, energetic and have good knees!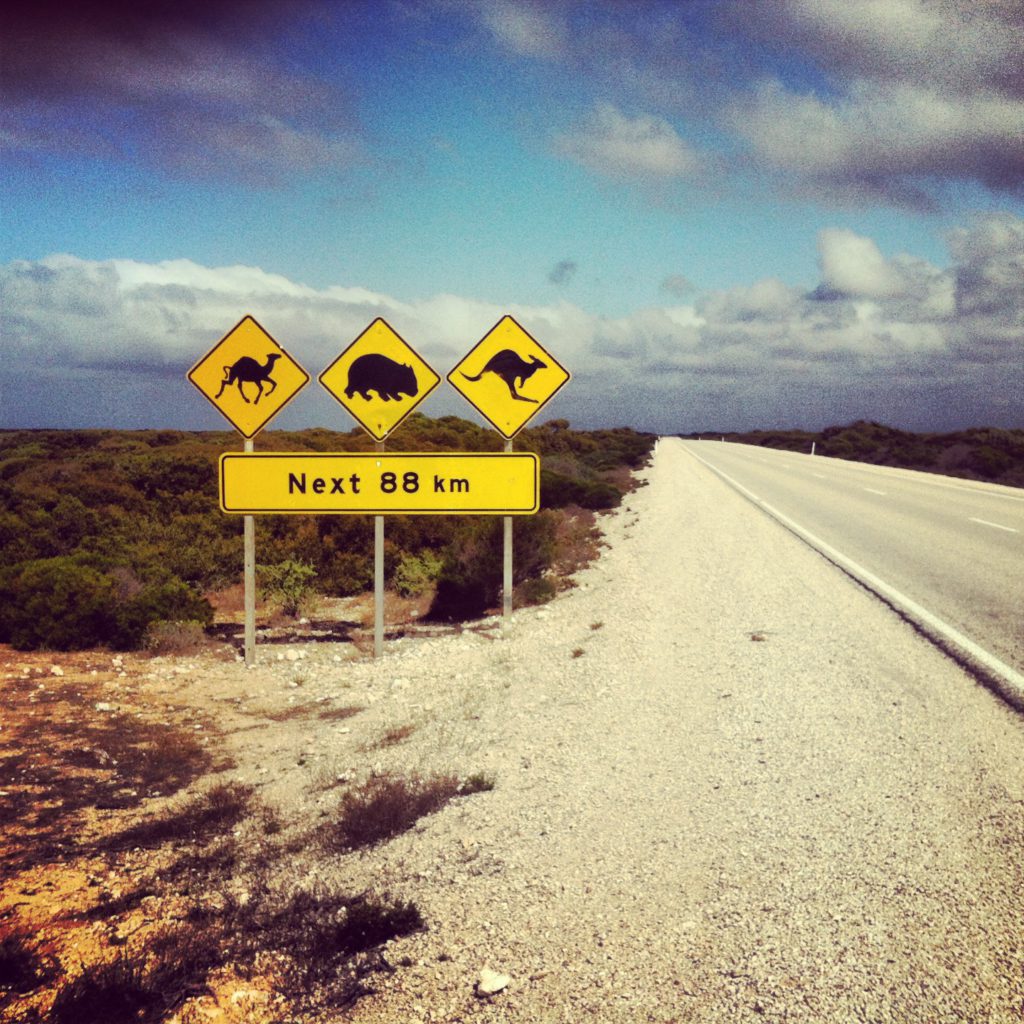 2. Tomorrow May Never Come
It's sad but true!  Did you hear the story of the couple who waited and waited til retirement so they could go on the big lap?  They only got under halfway before one half of them dropped dead.  Or what about the other couple who dreamed and dreamed and planned and spent their whole young lives aiming for the day they could take off on their adventure, only to have one of them get an aggressive cancer just before they were finally 'ready'.  The caravan ended up just being an artefact.  True story. 
I work as a Palliative Care Nurse.  I nurse people at the end of their lives.  They all say the same thing – "Do what you can now, because you never know what's around the corner."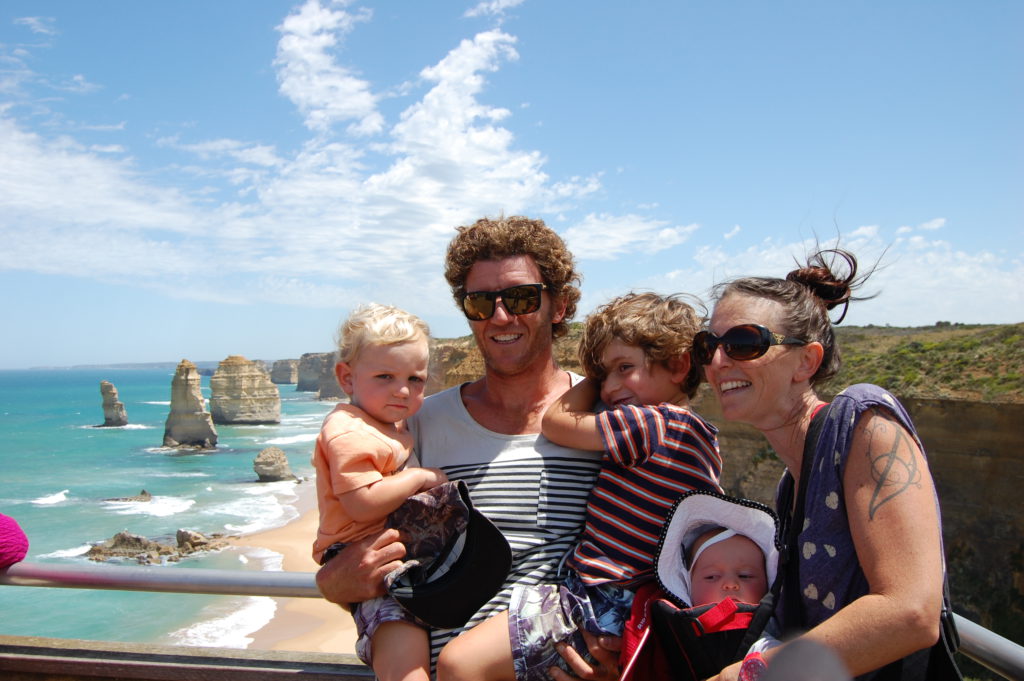 There will never be a perfect time for it, if you wait for the perfect time, you will run out of time.  Maybe your job is perfect right now, maybe your kids are happy, maybe you feel committed to the school tuckshop or you're worried about your elderly mother.  If you want to find excuses not to go, that is easy.  But what you need to do is turn those excuses around into reasons to go now!  Life goes on at home without you.  The world keeps on turning, and a year for those at home will fly by.  When you get back everyone will say "wow was that a year already?" and you will be amazed because for you and your family, that year felt like it was forever! If you are worried about relatives dying while you are away, why don't you ask them what they think about you going on a trip around Australia.  I bet they will say "Go!"  The tuckshop or football club or soccer team will be fine if you are not there and you know what?  Your kids will benefit so much from travel it's not even funny!
3. 18 Summers
That's it.  That is all the time you get to spend with your kids.  Even less if you think about how much time the kids even want to spend with their parents after they turn 12 or so.  How many of these years have you already wasted on work and other commitments instead of spending time with those who really matter?
4. Kids are Resilient
Our kids were under school age so they didn't even care about leaving their friends, and they were easily adjusted to life in the camper.  Don't worry about how the kids will handle it.  They will adapt to life on the road, to living in a confined space.  Stop using them as an excuse!  Take them out of school for a year!  They will thank you for it I guarantee!  Do it now before they get too old and less malleable. 
5. Home School
If your kids are older, homeschooling the children is a very reasonable thing to do!  You only need to spend an hour a day making sure they keep up to date with reading and arithmetic mainly.   Everything else you do is an exercise in geography, meteorology, biology, science and nature, and physical education.  The kids are getting educated without even trying!  They learn time management, map reading, building fires, identifying animals and more on a daily basis. 
Register your intention to homeschool with Homeschool QLD (or your home state).  They will provide you with templates so you can do up a lesson plan for each of your children, then submit them for approval.  The hack here is if you are going overseas or are travelling Oz for 5 months or less, you don't even have to provide proof or assessment at the end of the period.  Our kids will be aged 1, 5, 7 and 9 when we do a big overseas tour in the coming months.  We are intending on travelling for 1-2 years and will need to homeschool 3 children!  Homeschool QLD doesn't cover overseas travel but I am enrolling the kids in this for the end of this year so that I can use all their templates.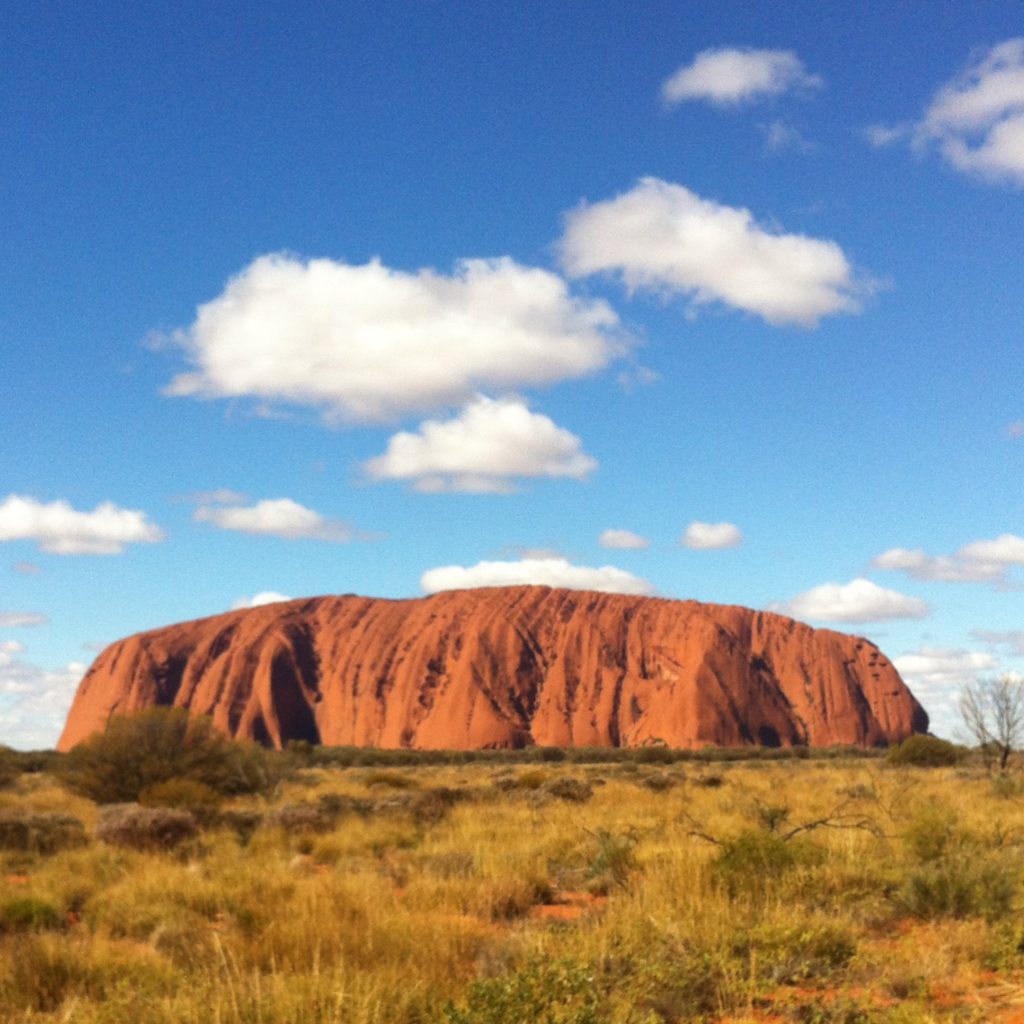 For Worldschooling, they main thing is to make sure you follow the curriculum at home by working through the text books so that the kids are not left behind by the time you do come back and into conventional school again.
6. Australia is Incredible
There are so many things to see and do in Australia.  You can try them all! 
Go diving with whale sharks in Exmouth, great whites in Port Lincoln or seals at Seal Cove. 

Visit the great wine regions of Barossa Valley, McLaren Vale, Clare Valley, Margaret River and Hunter Valley with ease.  A lot of the wineries and breweries actually have activities for kids to do while you are wine tasting or awesome playgrounds too. 

National Parks abound, there is wildlife everywhere and the coastal scenery is spectacular. 

Visit Australia's heart Uluru and the epic gorges and waterfalls of the stunning Kimberley's. 

Sit at funky coastal NSW village cafes watching the surf roll in or be all bohemian in our top cities like Melbourne and Adelaide. 

The scenery and the countryside is incredibly diverse from lush green rainforests of the Daintree, to the rough brown of Wilpena Pound. 

Experience the difference of a sunset on the West Coast or a sunrise on the East.  Climb mountains, explore the wilderness and see vistas like you've never seen before. 

See endless beaches of the whitest sand and bluest water on our millions of miles of coastline.

Australia has it all.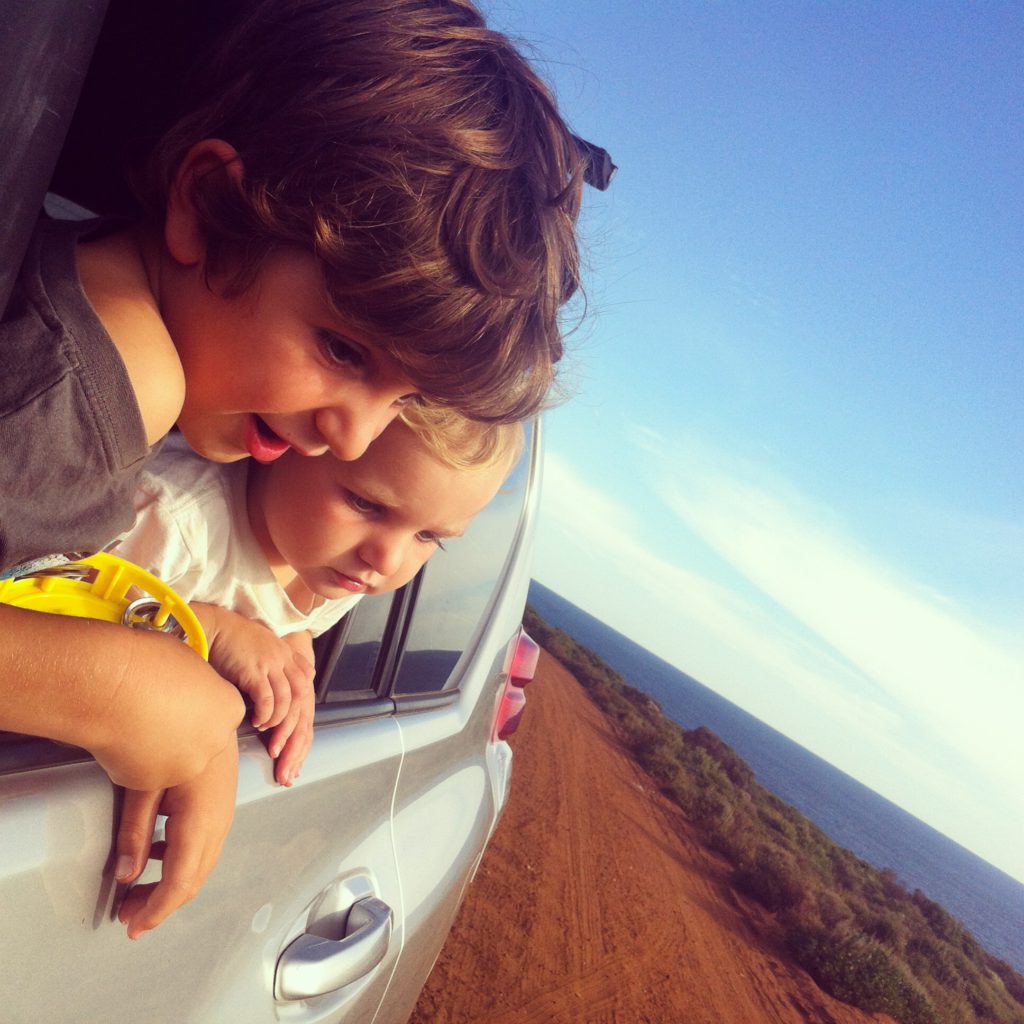 7. It's More Achievable Than You Think
It's mostly mindset you know.  If you believe that you can do it, then do it.  You need to address the practical things such as what to do with your house, pets and job first and save some money too.  There are opportunities for work as you travel such as doing temp work, getting an online income or selling things to fellow travellers.  And you need a decent car to get you all the way around too. 
Don't over complicate this part or you will start finding excuses again.  If forking out for a brand new caravan is not within your budget, you don't need one!  We saw every kind of rig from massive comfortable caravans, to rooftop tents, Coaster vans, converted schoolbusses, swags, tents, whatever you fancy, whatever you have, whatever you can afford.  You all see the same country!  No excuses! 
We packed our house into a shipping container and then rented it out while we had a newborn baby!  Sure it was a mission, but there were far more valuable rewards.  12 months on the road with 3 kids and 2 adults spending our time equally between caravan parks and free camps cost us $35,000.  It roughly works out to be $1 per km.  That was a budget of $750 per week on average.  Drive less, or drink less beer or stay in more free camps to keep your costs down. 
Get your Lonely Planet Australia
 here. 
Get Camps Australia Wide 9
 for THE BEST resource to find hidden gems of free and cheap camps around the whole country.  There is an app WikiCamps as well, but I preferred the book for its ease of use.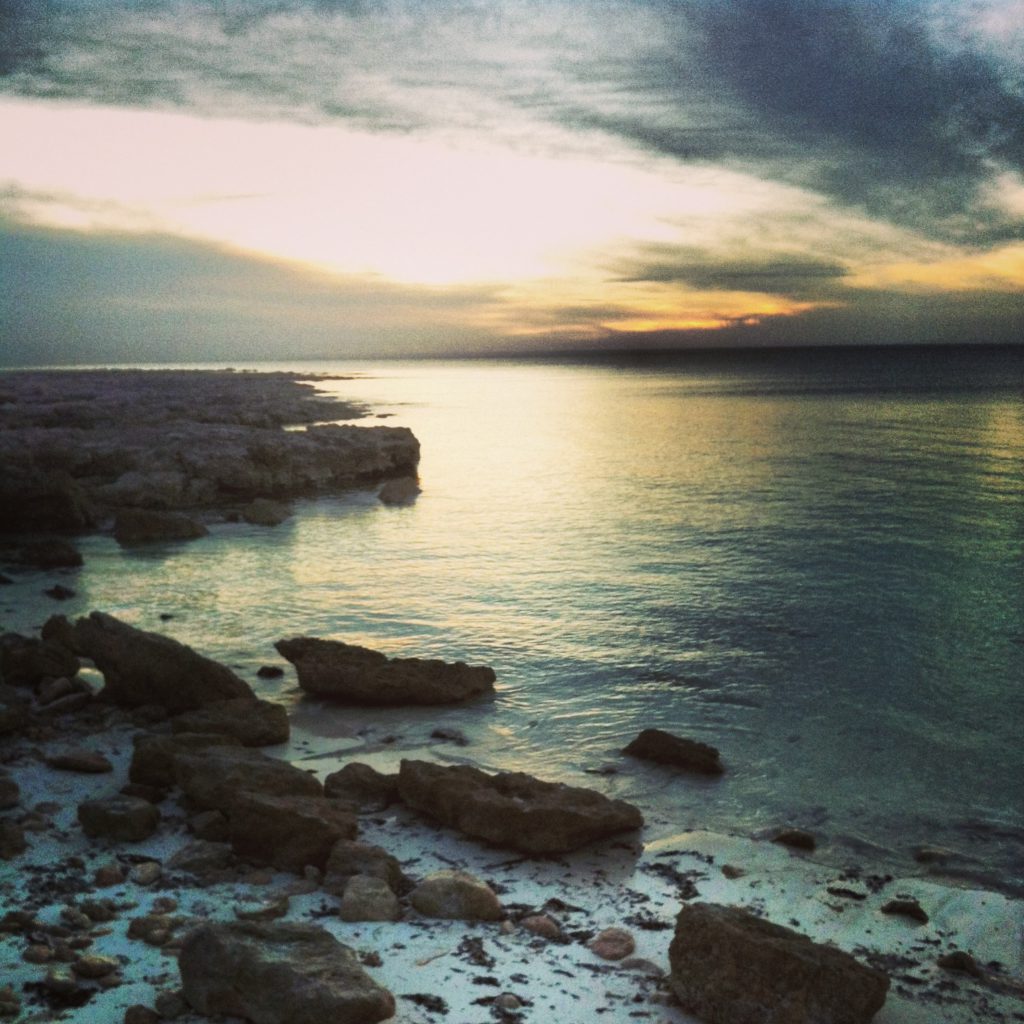 8. Freedom

 
Why leave that ultimate feeling of absolute freedom to the very rich or the very old and retired?  You can feel it too.  Freedom is waking up in the morning when the sun hits your face, spending the morning on the beach playing with your children and feeling so happy and a part of nature every day.  Peruse the map to see where you might want to go to next, or not, whatever.  It's all up to you, you are free!
9. Your Kids
 Travelling around Australia with young kids is the best.  They are filled with wonder, they are not bored.  They are happy to explore and get dirty and back to nature.  You see every sunset and become at one with your environment.  You are so healthy breathing in fresh out door air.  You sleep better.  You spend time together as a whole family unit, no-one's rushing out the door to work.  You have time to teach them how to surf or play guitar or cards.  You get to be a happy carefree parent, the kind I always wanted to be.  The kids adjust to not having their toys and their Xbox.  They become resourceful at entertaining themselves and each other.  They read more books.  They (and you) get more exercise!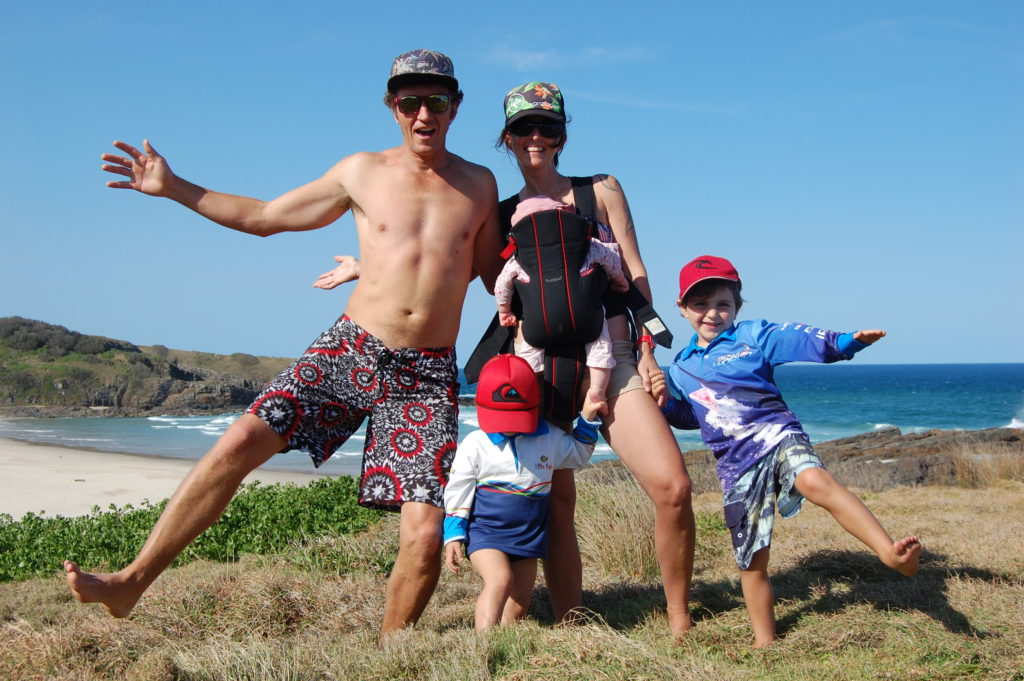 Australia is safe, there are shops, there are people, there are doctors.  It's a very easy and enjoyable country to travel!
Do you need any more reasons?  Comment below your questions (or excuses).  
Coming soon – our new E-book taking you step by step through how to take your family on a gap year including chapters on saving, planning, health, itineraries, managing your job, house and more.  Subscribe to our mailing list to be among the first to receive your free copy!
-PIN ME!-