Packing for a big trip can be a bit daunting. Throw a few kids in the mix and Mom and Dad can easily be overwhelmed when it comes to making sure everyone has everything they need!
In our family, packing our carry-on bags is our top priority. If we happened to forget something of the utmost importance in our checked suitcases, worst case scenario is we can go buy it once we get to our destination. Our carry-on luggage, on the other hand, is what we rely on to survive getting to and from our final destination. Travel days are arguably the most stressful part of flying with children, which is why we take packing our carry-on bags so seriously. But travel days don't have to be stressful. Here we'll share what we pack in our carry-on bags to ensure everyone has what they need for a successful travel day!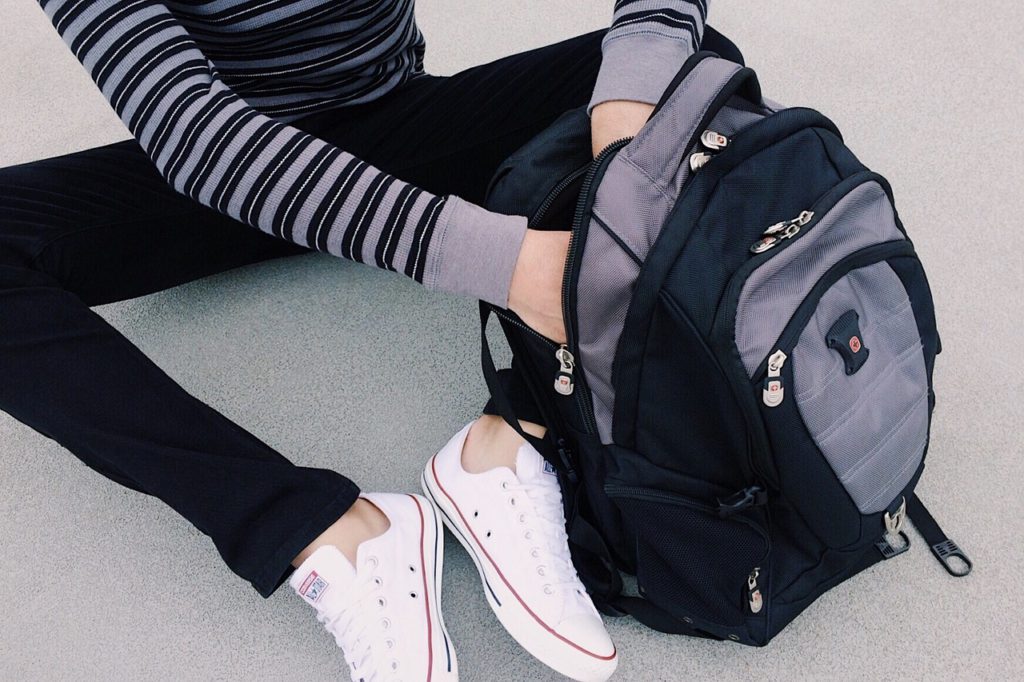 How Many Carry On Bags?
Most airlines allow for a carry-on such as a small suitcase and an extra bag such as a purse or diaper bag per ticket. If you're traveling with a couple of kids, you could technically walk on the plane with quite a few bags! But before you start packing, stop and really think about how many bags you want to carry-on. These are bags you'll have to take through security, lug to your gate, keep track of while entertaining the kids until boarding time, and then ensure they get on and off the plane with you. You'll want to answer the question "What's a reasonable number of bags for us to juggle?" before deciding where to put the following items.
Important Items
Here is our list of must-have items when we fly as a family. At the end of the list I'll explain how we divide these items into different bags for easy access.
Wallets, Passports, and Boarding Passes: Keep these in an easy to access spot. Make sure they are easy to reach but are secured. Getting through security with kids is enough of a challenge. I've yet to meet a parent who also has time to play "Oh rats, where are our IDs and boarding passes?!" in the TSA line!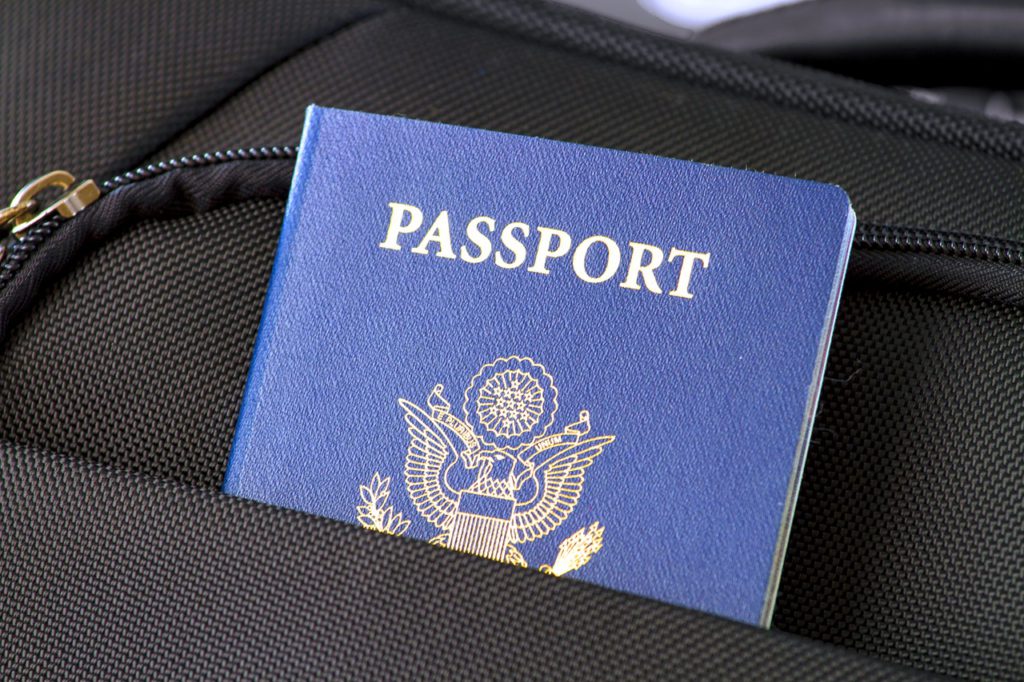 Antibacterial Hand Wipes: I'm going to be honest here, I buy these by the case when we fly! Planes don't get cleaned on a regular basis. I don't know about you but this grosses me out! So whenever we board a plane, I'm the crazy lady who wipes everything with antibacterial hand wipes. My husband used to tease me, until enough strangers asked if I had any wipes to spare! Now he helps me clean. Wipe down the seats, the seatbelts, the tray tables, and the windows- anything little fingers are likely to touch (which in our case is literally everything within reach!) Wipes are also great for sanitizing hands before snacks or wiping up any sticky messes!
Suckers and Gum: The pressure changes upon take-off and landing are hard on our ears. Especially little ears. If you want to set your kids up for a successful flight, make sure they have something to drink, suck on or chew for take-off and landing to relief this pressure and the pain it can cause. For young babies, this is a breast or a bottle. When our sons were toddlers we used dye-free suckers. Now that they are old enough, they prefer gum. Whatever you choose- pack enough for the kids to have a piece for the take-off and landing of each flight.
Food: Always pack enough food to get your kids through your scheduled flights plus any unanticipated delays. This means we always pack more than we think we need. Kids who have to sit still for long periods of time don't need extra sugar, so try to pack healthy snacks that will keep them full and even-keeled! We try to balance out convenient packaged snacks (squeeze packs of applesauce and protein bars) with Ziploc baggies of sandwiches, fruits, veggies, cheese, and nuts. (Nuts are a staple in our family- but please ALWAYS comply with an airline's request not to open any nut products if they announce a person with a nut allergy is on board.)
Empty Water Bottles: If you're traveling with a baby or toddler formula, milk, and juice are an exception to the 3.4 ounce liquid restriction. For everyone else, you'll want to pack empty water bottles. Any liquids that are more than 3.4 ounces will be tossed out by TSA, so pack empty bottles. Filling empty bottles means you don't have to pay ridiculous airport prices for bottled water once you pass security.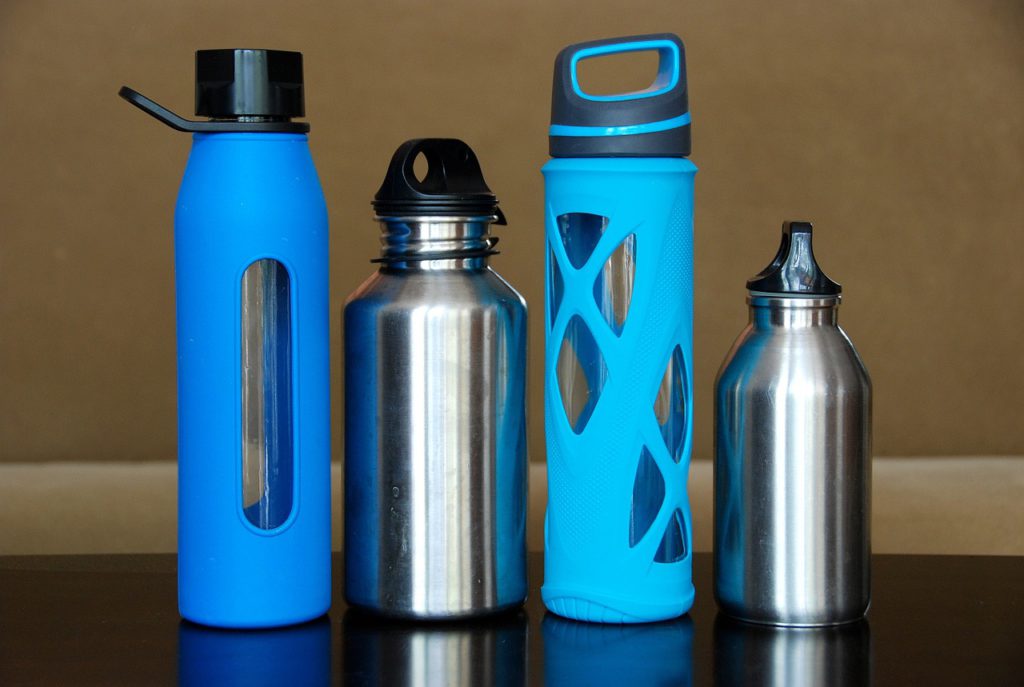 Medications: If you or your children take any daily medications they MUST go in your carry-on bag. Checked luggage can be lost, leaving you stranded at your destination (or even back at home) without your necessary medications. So while it's tempting to pack just enough medication in your carry-on for your travel day, make sure you pack the full bottles to keep with you at all times.
In addition to daily medications, always keep a small bag of emergency medications. A good starter kit includes a pain reliever, an antihistamine and an anti-nausea or motion sickness reliever. Make sure you have adult doses and children's doses! We also pack a couple of cough drops, a cheap digital thermometer, a travel pack of tissues, and a handful of band aids. Being able to minor illnesses or little cuts and scrapes (real or invisible!) that occur on travel days can keep the stress these things cause to a minimum.
Motion Sickness Bags: This is hands-down my favorite travel item! We've never actually had to use them, but having them on hand reduces my anxiety over the thought of a kid getting sick while we're traveling. We discovered these bags when our son had surgery on a broken arm and the hospital sent us home with a few of them. I immediately ordered an entire case from Amazon! They are compact for easy packing and can be tossed in any bag for easy access.
An Extra Change of Clothes: Always pack an extra change of clothes for each person in your family. You never know what's going to happen but you'll want to be prepared! We keep a light change of clothes (including underwear) for each person in a gallon sized Ziploc bag. That way if someone is sick or there's a major spill we have a set of dry, clean clothes and a bag to store the wet, dirty ones. For babies, you might want to consider having more than one change of clothes handy!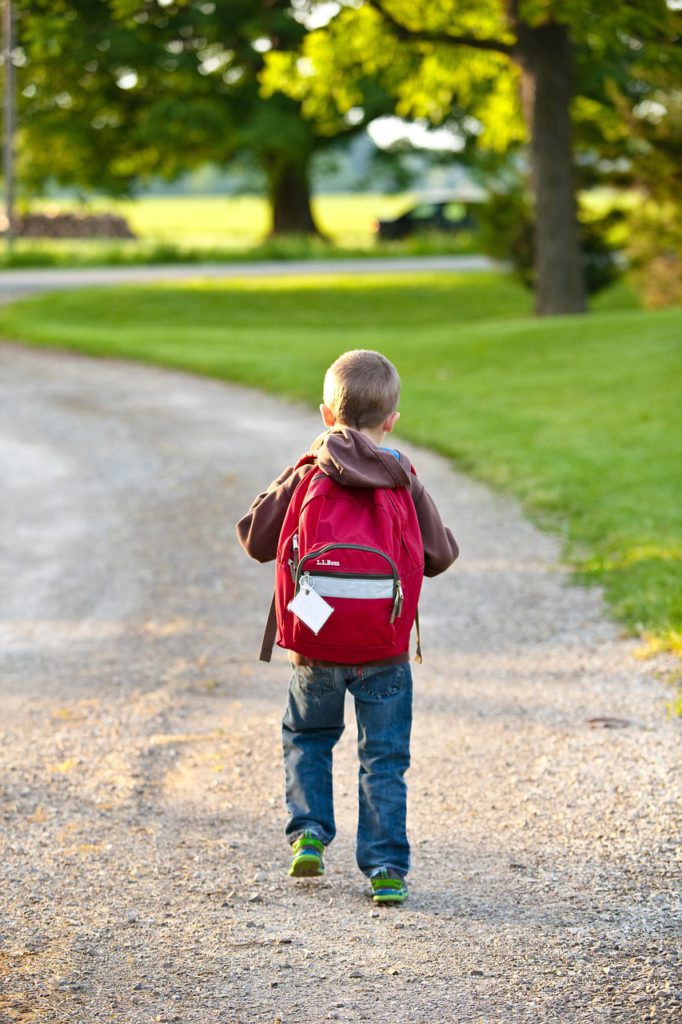 Light Jacket or Sweatshirt: Planes get chilly. So even when it's warm out where we're leaving or warm out where we're headed, we always pack a light jacket or sweatshirt for everyone on the plane.
Activities for the Kids: So at this point the kids have their basic needs taken care of. Now you've got to keep them busy for the duration of the flight! You'll want to pack a variety of items along with some new, novel items that will keep a child's attention for a while. Two of our favorites are a Boogie Board and Scratch Books. We also like compact games that don't take up a lot of space in our bags or require a lot of space to play. Uno, Spot It, and Rush Hour are favorites in our family. Drawing pads, sticker books, puzzle books are also favorites. We always try to use these kinds of activities for as long as possible before breaking out the iPad and headphones for audiobooks or movies! To see exactly what's in our sons' backpacks every time we fly, check out our post What's In Our Kids' Carry-On Bags. 
Where To Pack It All
At this point, you're probably thinking we must pack at least ten carry-on bags! Don't panic. While we've been known to travel with eight for long trips, we usually stuff everything on this list into four bags. Our son's carry their own bags which means my husband and I each have one bag we're responsible for. If you're traveling with babies or toddlers, you'll likely have your regular diaper bag as well. Make sure it's fully loaded with everything baby needs and keep it easily accessible!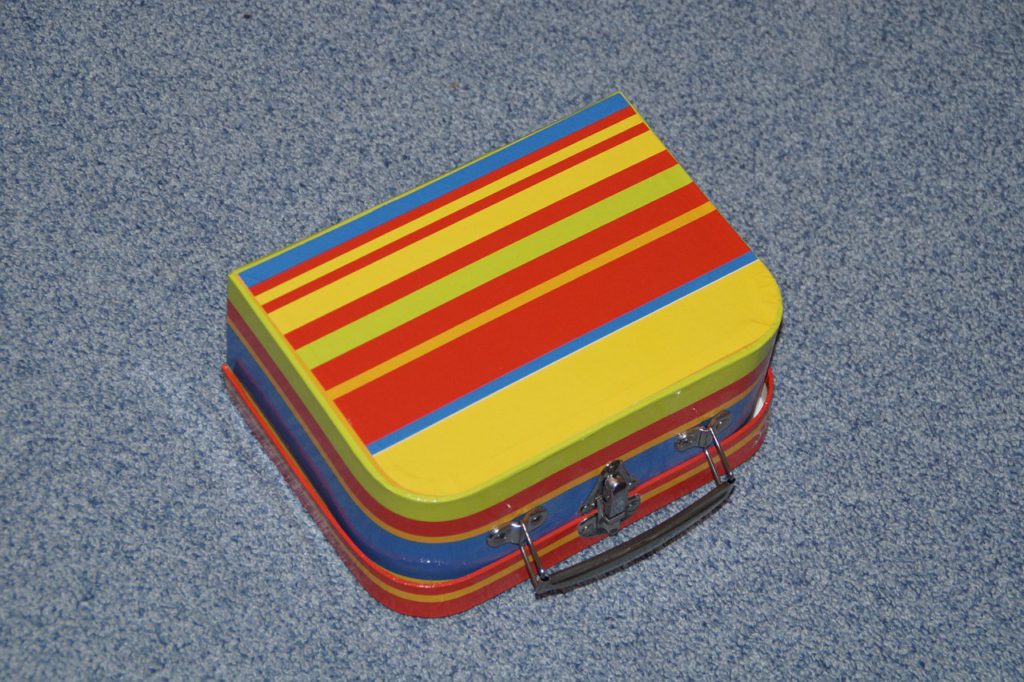 But if your kids are old enough, pack them their own backpack. Be careful not to over pack it because you'll want them to be able to carry it themselves. In our boys' backpacks, we put their extra change of clothes on the bottom then activities and snacks on top of that. In the front pouches, we put suckers or gum, hand wipes, and motion sickness bags. An empty water bottle is tucked in a side pouch. And voila- just like that your kids are carrying more than half of the list!
If we're packing light, the rest of the list gets split between two bags. Mom's purse (wallets and other important documents, all medications, extra hand wipes, gum, motion sickness bags, and more snacks)
and dad's backpack (mom and dad's change of clothes plus sweatshirts, mom and dad's empty water bottles, enough food to feed a small army of children in case of overnight delay).
An important thing to note- we carry many of the items on this list in multiple bags. Every bag gets hand wipes, gum, and motion sickness bags. Almost every bag has snacks. It's easier to be able to grab the nearest bag to get a small item as opposed to digging through all the bags to find what you need. If it's small and something you'll use often, pack a few in each bag!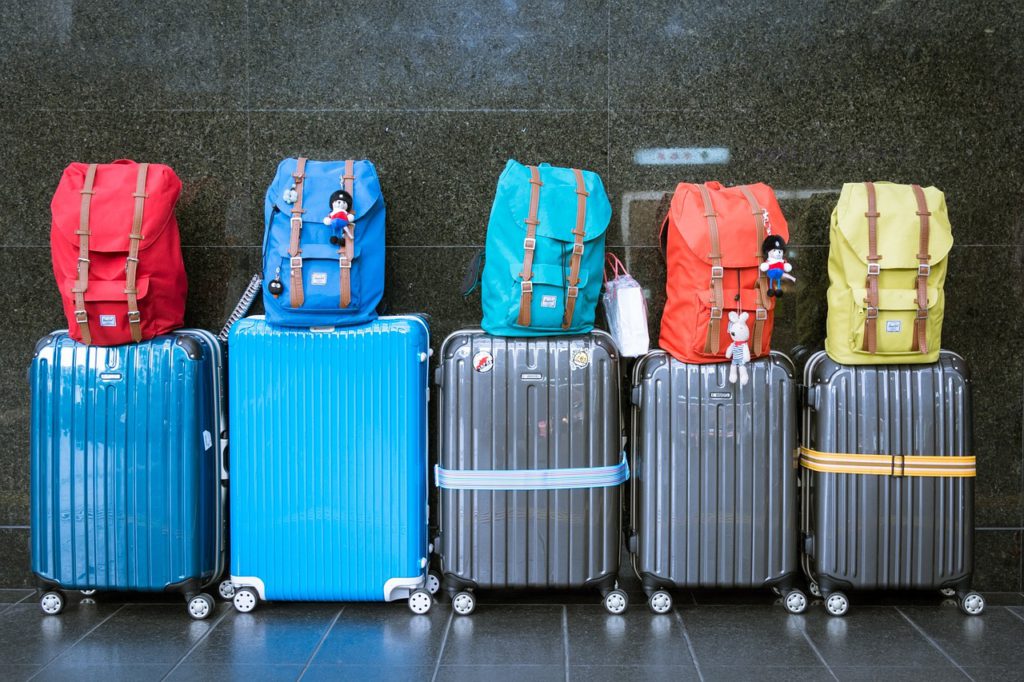 Time to Enjoy Your Trip!
Traveling with kids doesn't have to be stressful. Making sure all of their needs are met and being prepared for any unexpected twists and turns can make for smooth travels. I can't tell you how many times we've averted major crises simply by packing smart and being prepared. From Band-Aids to dry shirts to being stranded overnight in airports- a carefully planned and packed carry-on bag can help you cruise right over any bumps in the road so you can focus on enjoying time with your family!
PIN ME!!