Arriving at the Koh Phi Phi Thailand Islands is like stepping into another world.  The soaring cliffs, the turquoise water, and the blue, blue sky just feels so special!  It is no wonder then that Koh Phi Phi is so popular! 
It's not just about 'The Beach' anymore.  I mean, that movie is decades old now.  Most of the new generation backpackers won't even have seen it.  But Koh Phi Phi Don is the most visited of all the Thai Islands.  Continue reading to discover all about Koh Phi Phi Thailand including how to get here, where to stay and what to do!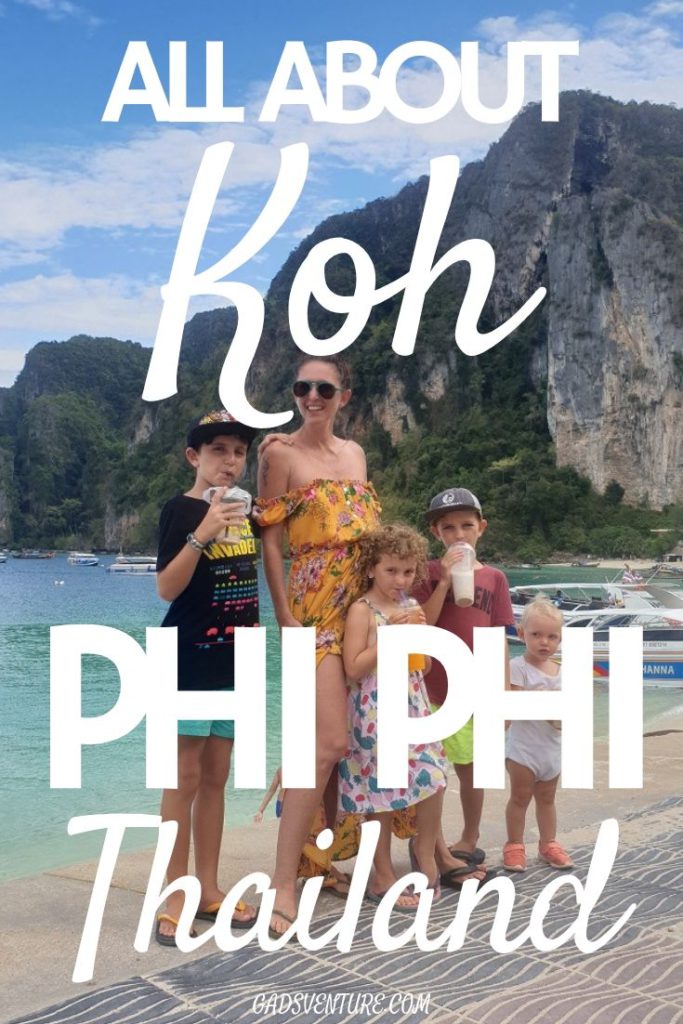 We arrived from a low season Koh Lanta which was so calm and peaceful, we were often the only people in the whole resort!  So the throngs of people on the Tonsai Pier was a little overwhelming.  But getting away from the jetty, we could breathe a sigh, and start to enjoy Koh Phi Phi Thailand for its incredible beauty instead.  
Read This: 20 Interesting Facts About Thailand
How to get to Phi Phi Island
Everybody arrives by boat to Phi Phi into Tonsai Pier, there is no airport. 
Phuket to Koh Phi Phi
The nearest international airport is at Phuket from where you catch a ferry for 2 hours 350THB per person. 

Krabi to Koh Phi Phi and Ao Nang to Koh Phi Phi
The other closest airport is at Krabi, and a 1.5-hour boat ride from there will cost 450THB.
Check this out: Things to do in Ao Nang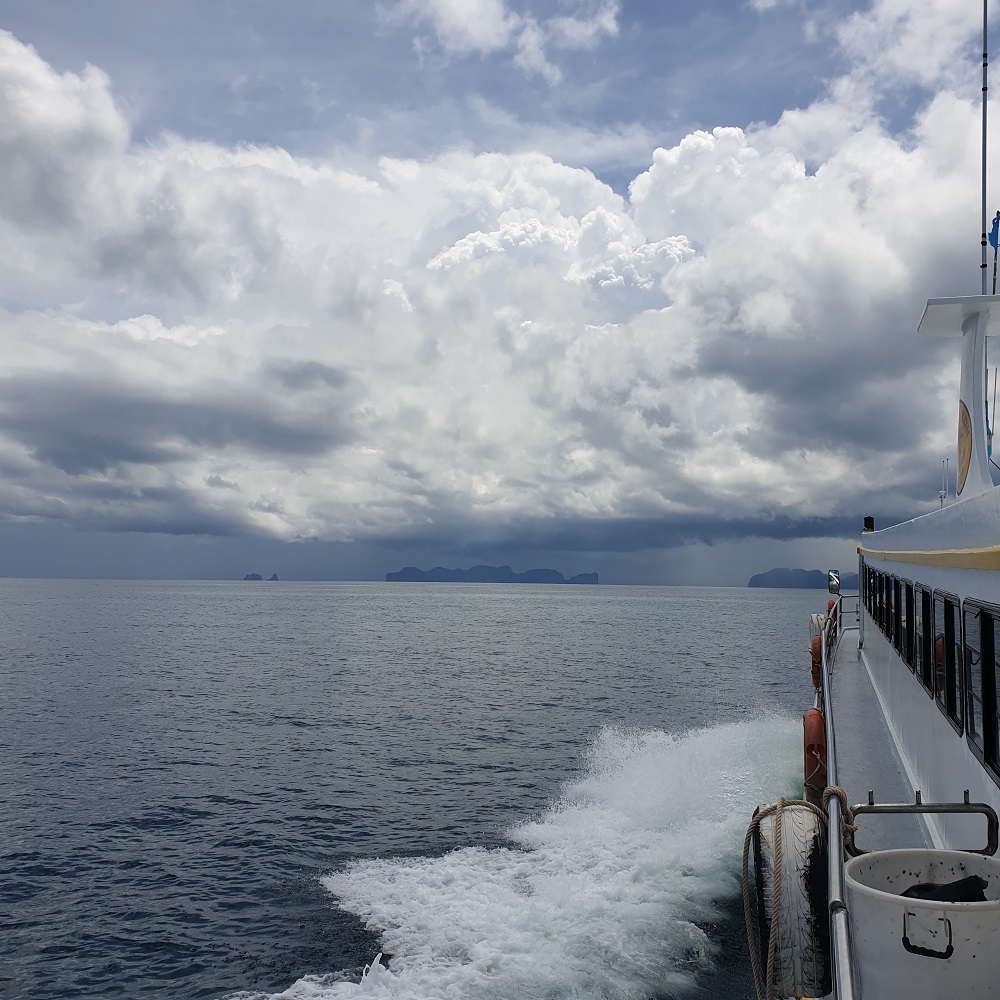 Koh Lanta to Koh Phi Phi
Or you can get a 1-hour boat ride from Koh Lanta for around 400THB.  These prices are for the big slow ferries.  You also have the option of speedboat transfers from each of these ports into Phi Phi, which take half the time, but for double the price.
What's the Best Beach on Koh Lanta?
Arriving into Koh Phi Phi
On arrival, you are herded through a gate and have to pay a 20THB per adult fee for 'rubbish tax'.
If you have already booked your accommodation, many of the hotels offer luggage transport to your hotel and they are waiting on the right-hand side of the pier as you exit.  Just look for the name of your hotel.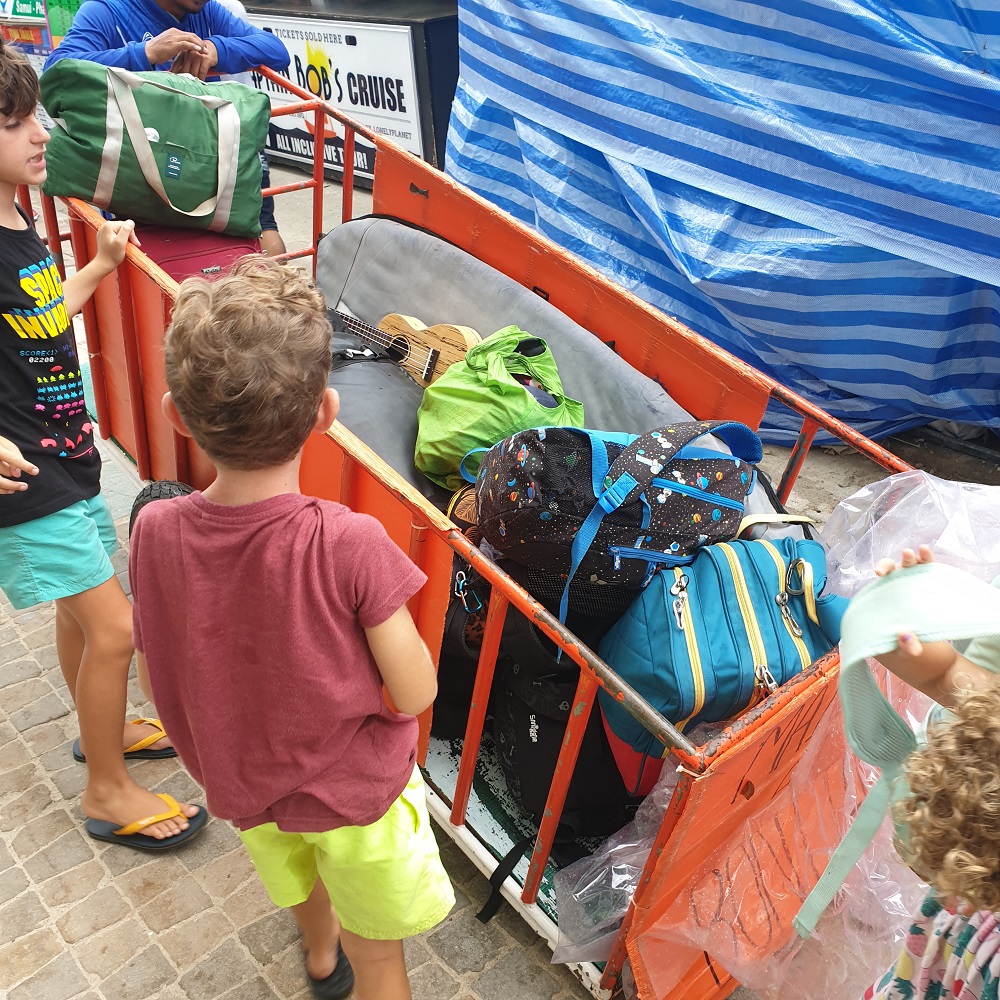 Getting Around Phi Phi
There are no cars or motorbikes on Phi Phi, it's all walking.  But luckily it is a very compact island which makes getting around super easy.  If you have little ones, I recommend a stroller for them.  The paved paths make Koh Phi Phi pram friendly.
Orientation
The Tonsai Pier is on the southern side of the narrow isthmus which separates Tonsai Bay from Loh Dalum Bay.  There are forested and bungalow covered hills at either end of the isthmus.  
The beach to the left as you leave the pier is called Tonsai Beach.  This is where all the day tripping speedboats park and expel hundreds of extra tourists just for the daylight hours. 
These trips come from Phuket, Ao Nang, Krabi and Ko Lanta and the Phi Phi Islands are often included in a multiple island tour. 
This beach is actually the most beautiful spot on Phi Phi Don with stunning blue water and white sand so it's nice when you can find a gap between the big speed boats.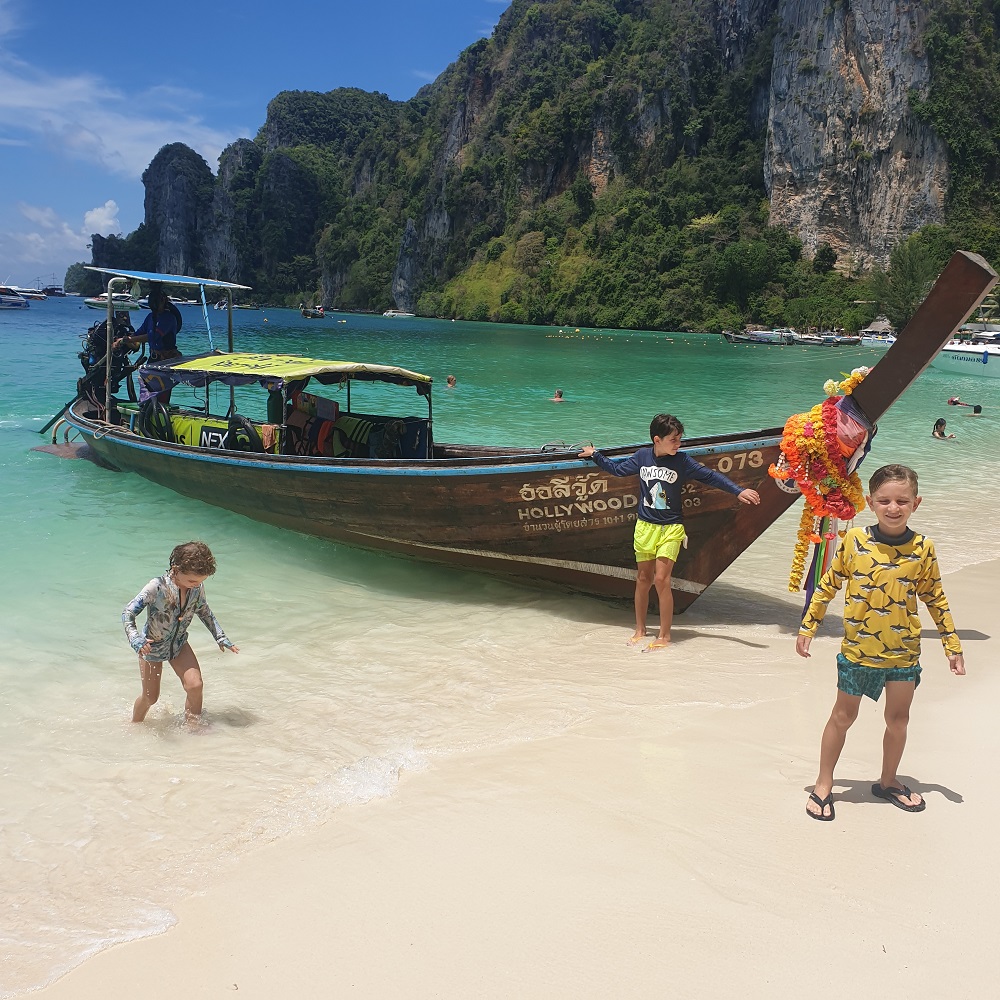 Continuing along the beach to the West, the promenade is nice and quiet and relaxing, with a few shops, a couple of restaurants and some bigger hotels.  
To the right or the East of the pier is Phi Phi Beach. This is where lots of longtail boats tend to congregate and there is a roped off swimming area.
The Other Side – Loh Dalum Bay
On the other side of the isthmus you come to the stunning Loh Dalum Bay. This semicircle bay is framed by beautiful cliffs and at low tide, creates a shallow lagoon. It's a great spot to watch the changing colours at sunset.
The westernmost end of this bay is lovely and relaxing and quiet with a scattering of resorts and beach bars. Towards the eastern end however, Phi Phi takes a slightly different turn.
The beach here is full to the brim of bars, nightclubs, tattoo studios and more. Every stretch of sand covered in revellers. We went in low season so I can hardly imagine what it is like in high season. The nightly fire shows are epic and the thumping beats from the clubs make you want to dance!
Koh Phi Phi for Kids
Is Koh Phi Phi suitable for kids? Sure. When writing about Koh Phi Phi, we explored the island for a few days with our kids. We stayed away from the main hedonistic areas, we couldn't hear the thumping beats all night (as you can from certain parts of Phi Phi island).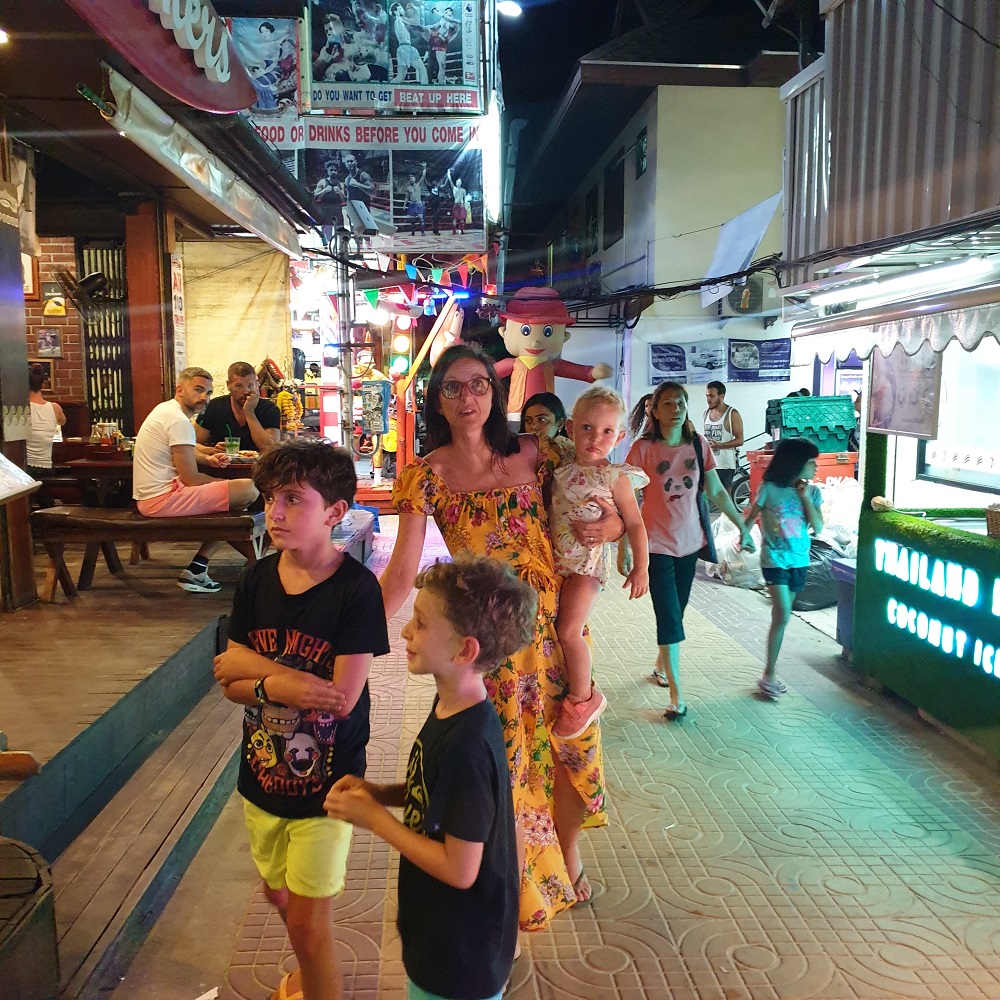 We enjoyed going on a boat tour and the great budget food on offer. The kids liked the beautiful beach and seeing heaps of monkeys. It is worth going to Phi Phi Island, if only for a couple of days.
Where to Stay on Koh Phi Phi
As far away as possible from the nightclub district. The best place to stay at Phi Phi Don for families:
Phi Phi Maiyada Resort. We had a room with 2 big double beds for $100AUD per night. It had a great view, nice hot showers and was 50 metres from both beaches. The pool here was amazing and there was a restaurant on site. You could get breakfast for an extra $8, and there is a fruit shake and coffee shop just next door. From here, it takes about 10 minutes to walk to the pier.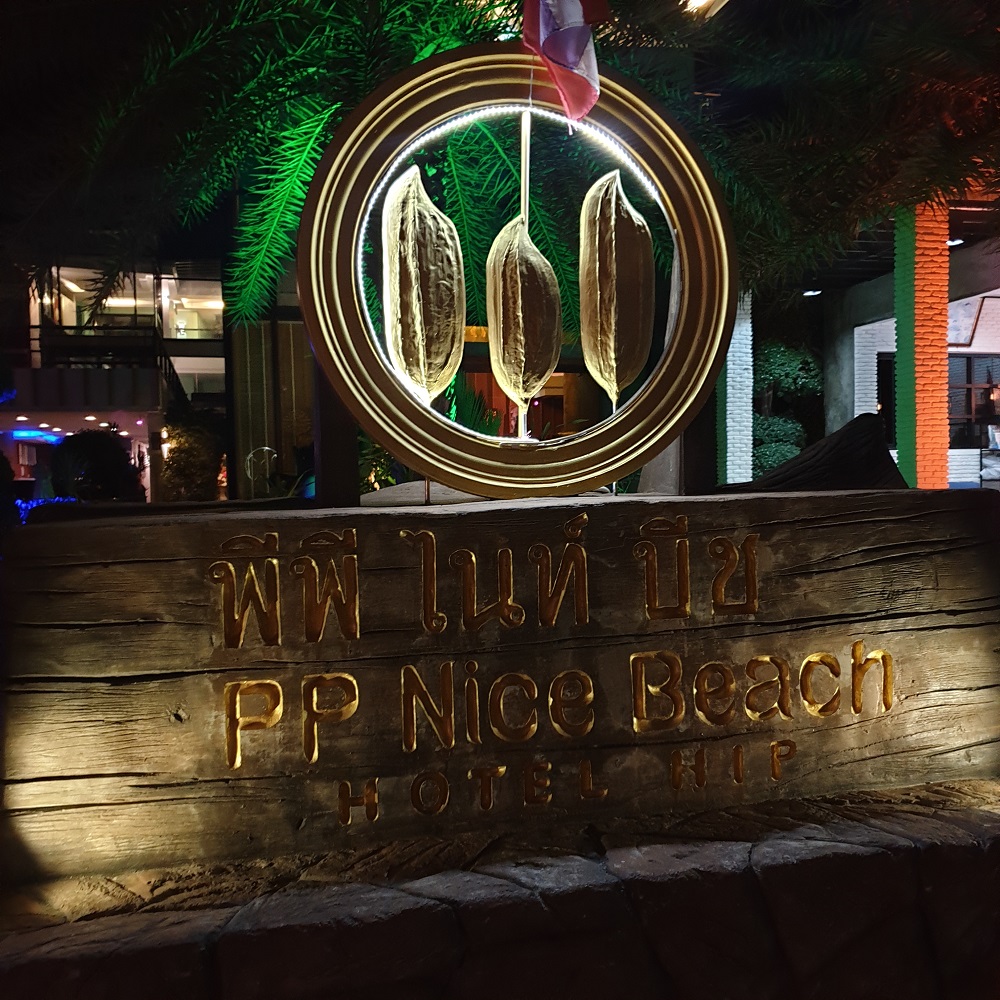 Where to Eat at Koh Phi Phi
The funny thing about Koh Phi Phi food is that you can pay 180THB for a bowl of fried rice on the beachfront, or 60THB for the same dish half a block back.
Our favourite place to eat on the island was a little breakfast place near our hotel Phi Phi Beachfront Resort. They had an epic set breakfast for 100THB, and 3 of these fed our family of 6 with pancakes, bacon, eggs and fried rice.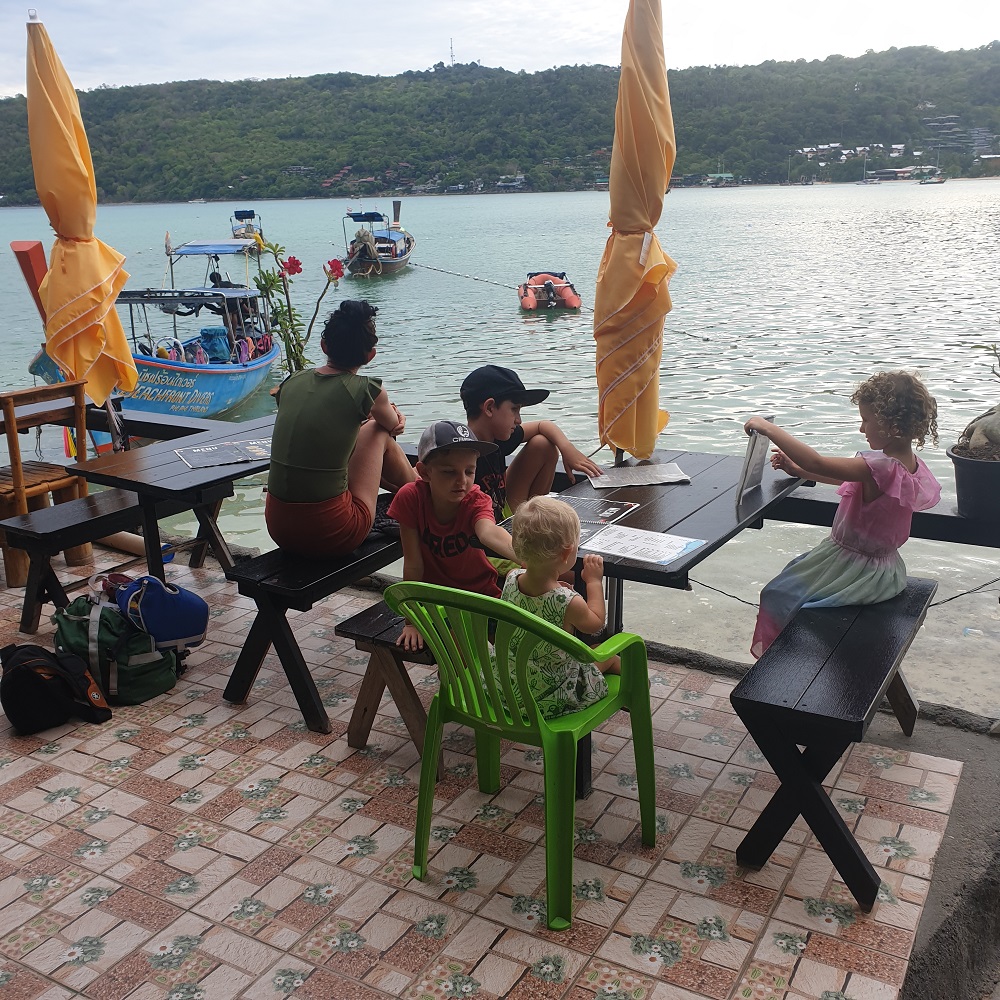 Heading down into the main part of town where the pier meets the island, you will find western fast food such as McDonald's, and a Pizza shop.
Cheapest Places to Eat on Koh Phi Phi
In the depth of the nightclub district, there is the cheapest food on the island with huge slabs of pizza for 80THB. And little restaurants serving awesome local fare with prices starting at 60THB.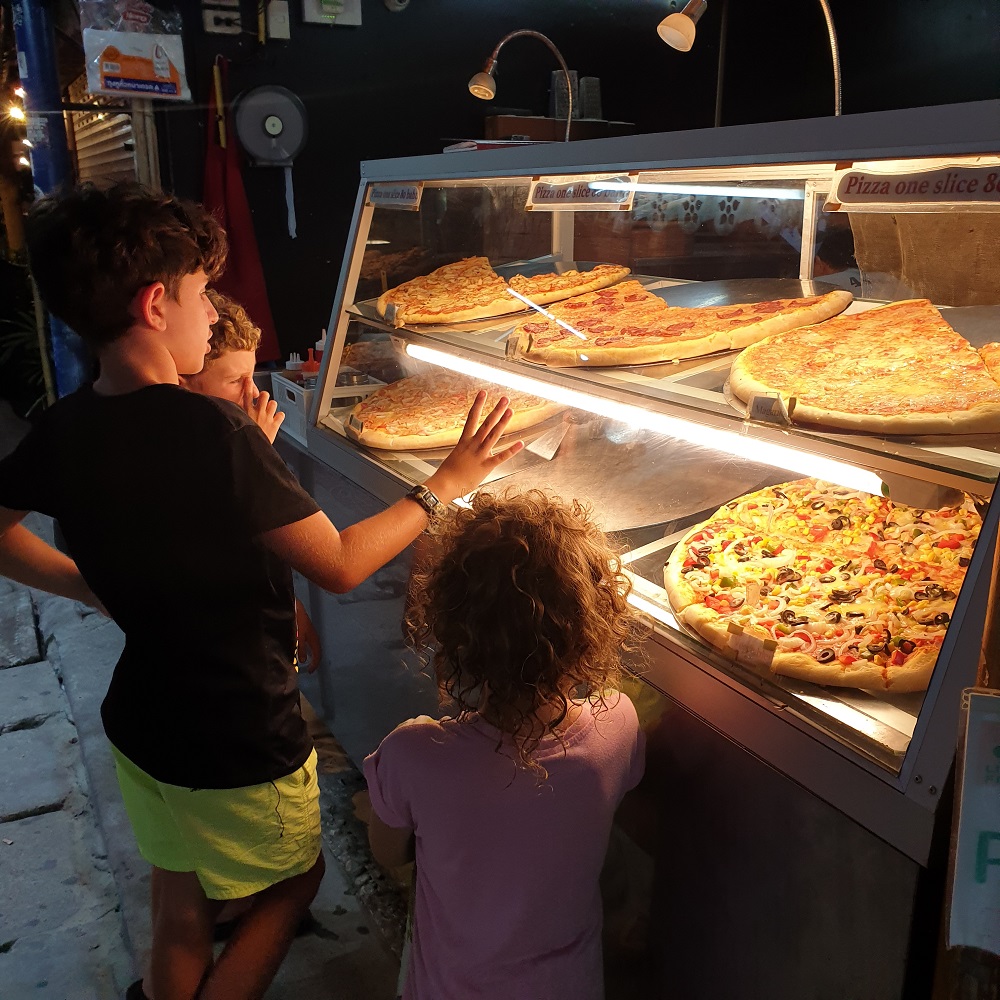 Along ChaoKhao Road you will find the cheapest places to eat on Koh Phi Phi:
Pa Noi was a little hole in the wall with walls covered in graffiti. They have the world's best Pad Thai here for 80THB with chicken.
Ton Po Plaza was another epic spot with meals starting at 60THB. The spring rolls were awesome and they served the cheapest beers on the island.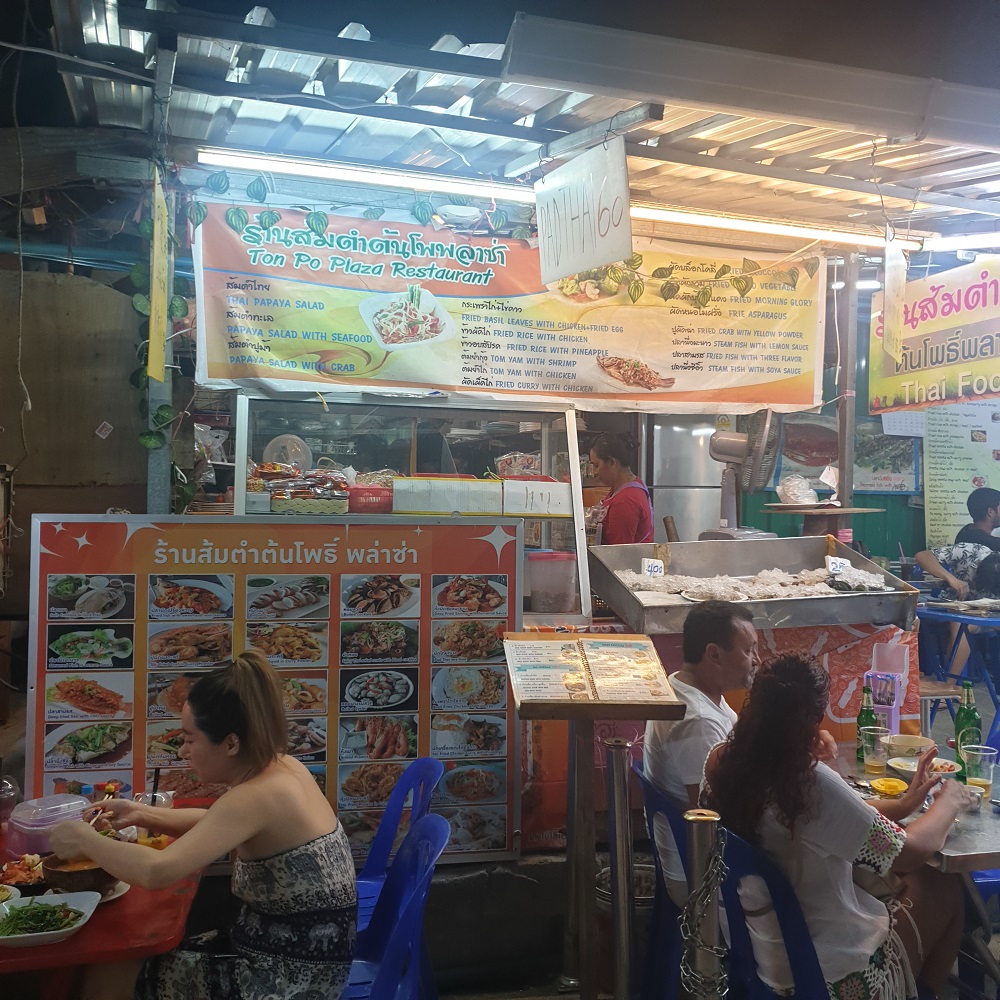 Garlic 1992 Restaurant is another popular spot for cheap eats.
Things to do in the Phi Phi Islands
The Phi Phi Islands consist of Phi Phi Don, which is the main island that all the accommodation is on, and adjacent Phi Phi Lei. Phi Phi Lei is the home to Maya Bay which is the most popular beach in Thailand thanks to the movie "The Beach" which was set here.
Unfortunately, Maya Bay has been oversaturated and over loved by tourists. So much so that you are no longer allowed to land on the beach here. Instead, the boats just drive in, you can have a dip in the crystal clear waters, and then you drive back out.
There is plenty of fish in the water here, but no coral so it is interesting the number of Chinese tourists bobbing about in their bright red lifevests trying to dive under the water. They are almost a tourist attraction in themselves!
Railay Bay – Another Beautiful Thai Paradise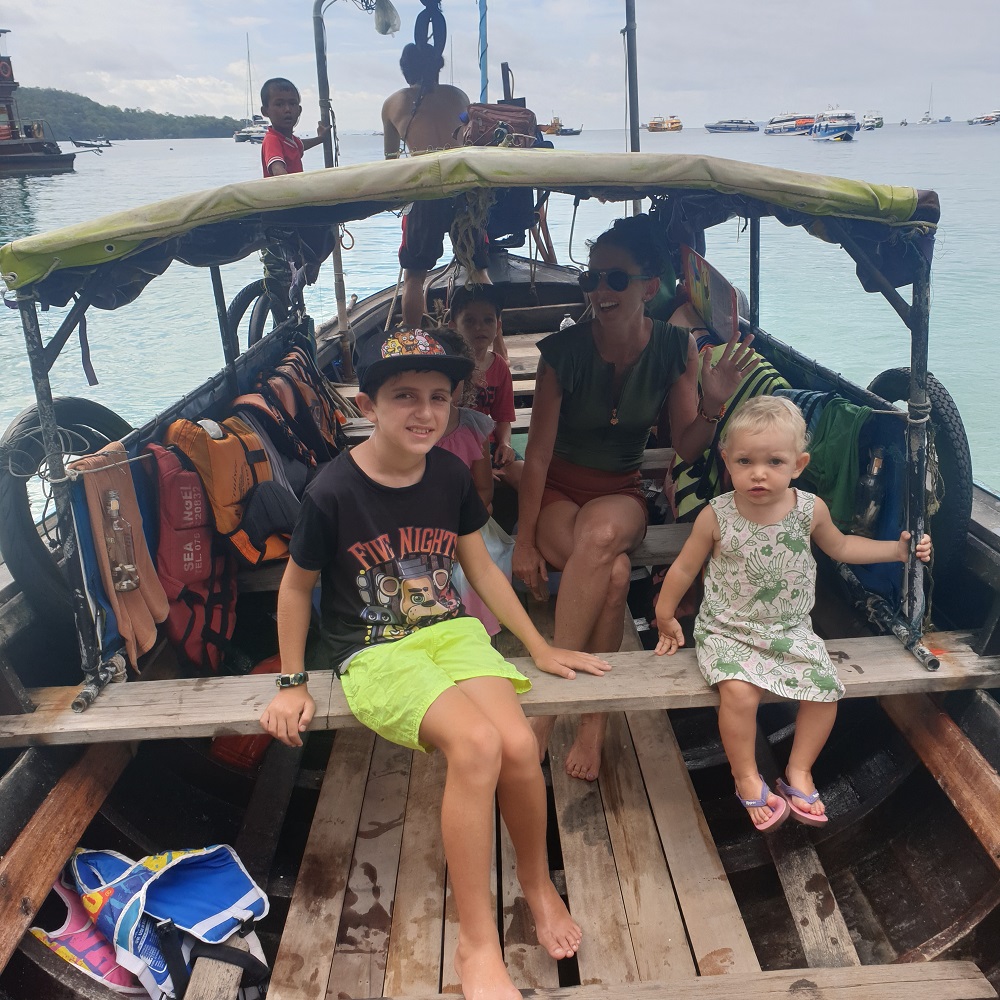 Longtail Boat Tour on Phi Phi Islands
One of the best things we did on Phi Phi island was a tour in a longtail boat. We arranged this by wandering along the foreshore and chatting to a longtail boat owner. Our trip cost 1500THB for half a day but you can expect to pay up to 3000THB for a whole day, depending on how far you want to travel.
In May which is the start of the low season in Thailand, the trade winds blow onto the western side of the island. This means that for a more comfortable boat trip you should explore the eastern shores at this time of year. The winds stay like this until about October, when they switch around and blow onto the eastern side instead.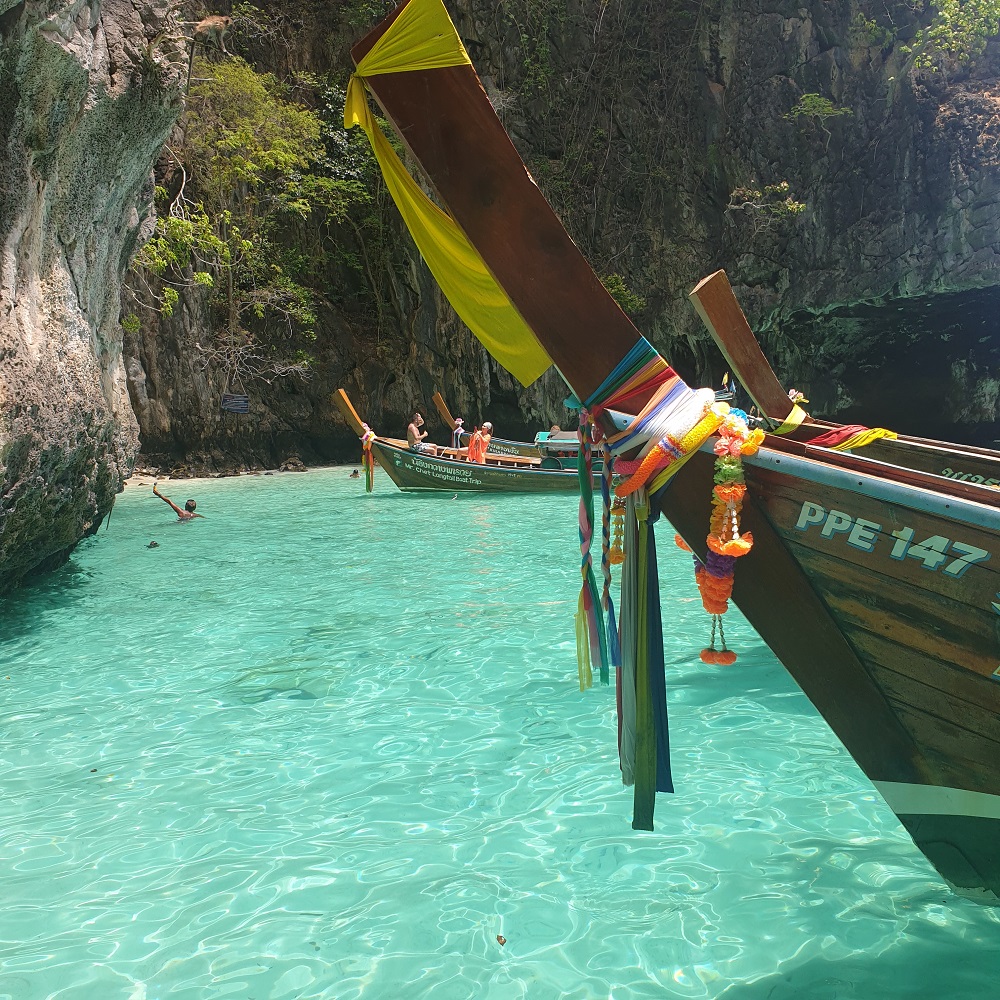 Visiting Tokho Bay, Lo Moo Dee Beach and snorkelling in the bay here, then going over to Monkey Beach and swimming with monkeys was a perfect way to spend a morning. With more time we could have added Maya Bay, but we had already been there on our last visit in 2004, back when it wasn't so popular, and you were actually allowed to land.
Monkey Bay, Viking Caves, Bamboo Island, and Mosquito Island are also popular places to add to your day trip. Your boat captain will guide you to the most appropriate places depending on the weather and time of year.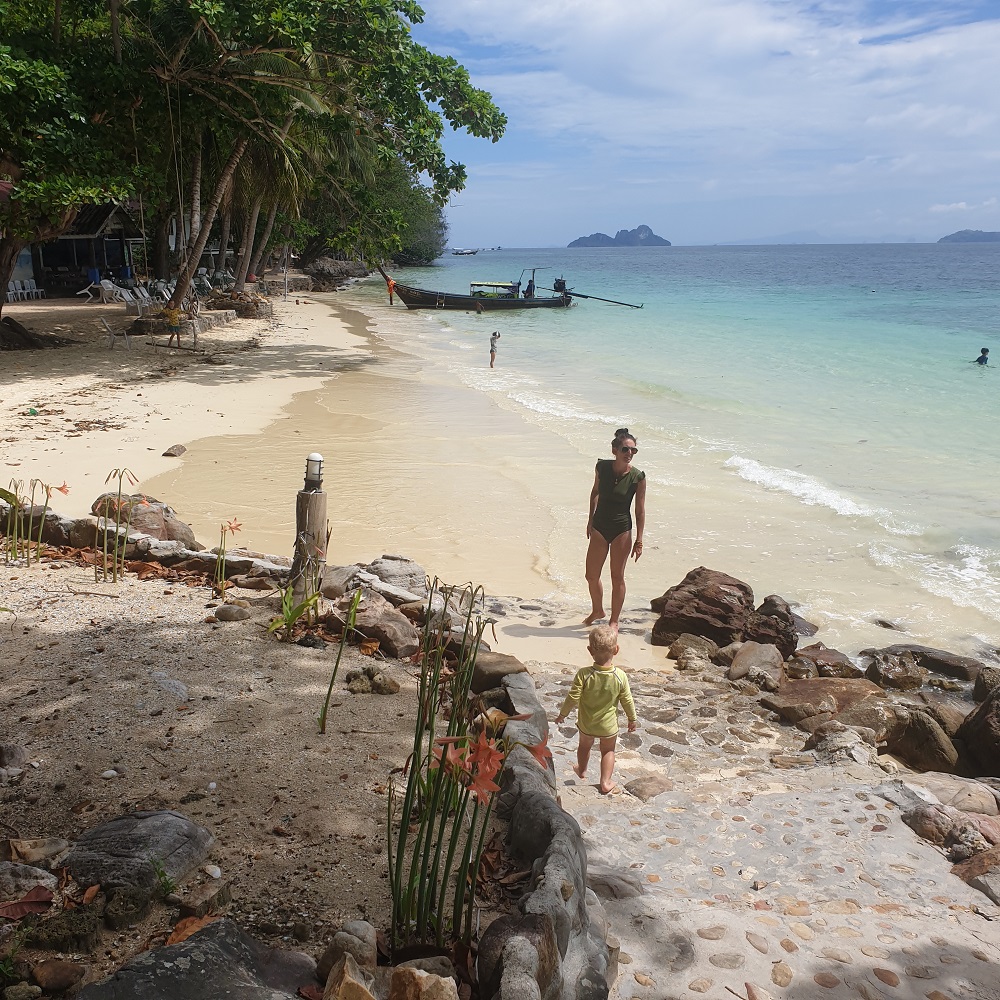 Viking Caves
You need to hire a boat to get to these caves, which are located in Tonsai Bay, but visitors are rewarded with amazing cave paintings which are rumoured to be over 1000 years old!
Kayaking and SUP Tours
Hiring a kayak or a SUP is a great way to explore around Ko Phi Phi Islands. These are available for rental in Loh Dalum Bay with a kayak setting you back around 700THB for the day.
Paddle around the islands (weather dependent) and discover hidden turquoise gems of bays that you can have all to yourself!
Scuba Diving on Koh Phi Phi Islands
Koh Phi Phi Don is home to many dive shops offering PADI courses. It costs around $450USD to get your ticket here. We found out you only have to be 10 years old to go SCUBA diving, something our 9-year-old got super excited about! We will have to come back next year!
There is awesome wreck diving at Mosquito Island's King Cruiser which is a ship measuring 85 metres in length.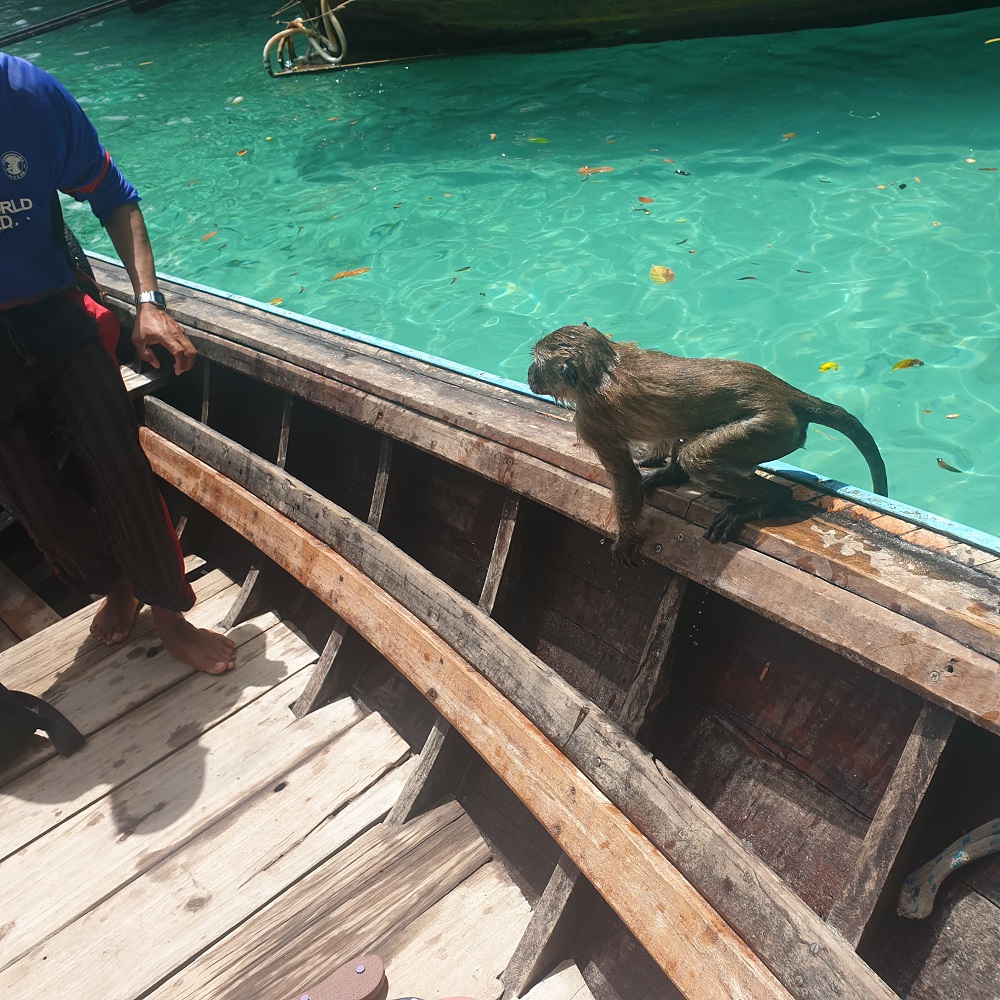 Snorkelling at Hat Yao
If you only have one day to spend on Koh Phi Phi, combine a boat trip with snorkelling at Hat Yao. The fish life here is incredible and includes cute clown fish and blacktip reef sharks.
Read Our Review: 4 Islands Tour Krabi
Hike up to the Koh Phi Phi Viewpoints
For a stunning view of Koh Phi Phi and her narrow isthmus, do a gentle walk up to the viewpoint at the southern end of the bay. The hike takes around 30 minutes to reach Viewpoint 1, and from there the view gets better as you continue to Viewpoint 2, and Viewpoint 3. The path starts with a steep set of stairs at Tonsai Village, and the walk is signposted "Viewpoint 1".
You will find the path easy with a moderate level of fitness required. There is a 30THB entry fee when you reach the top. Water is available to purchase from a little stall at the top of the hill, but it is advisable to bring your own too.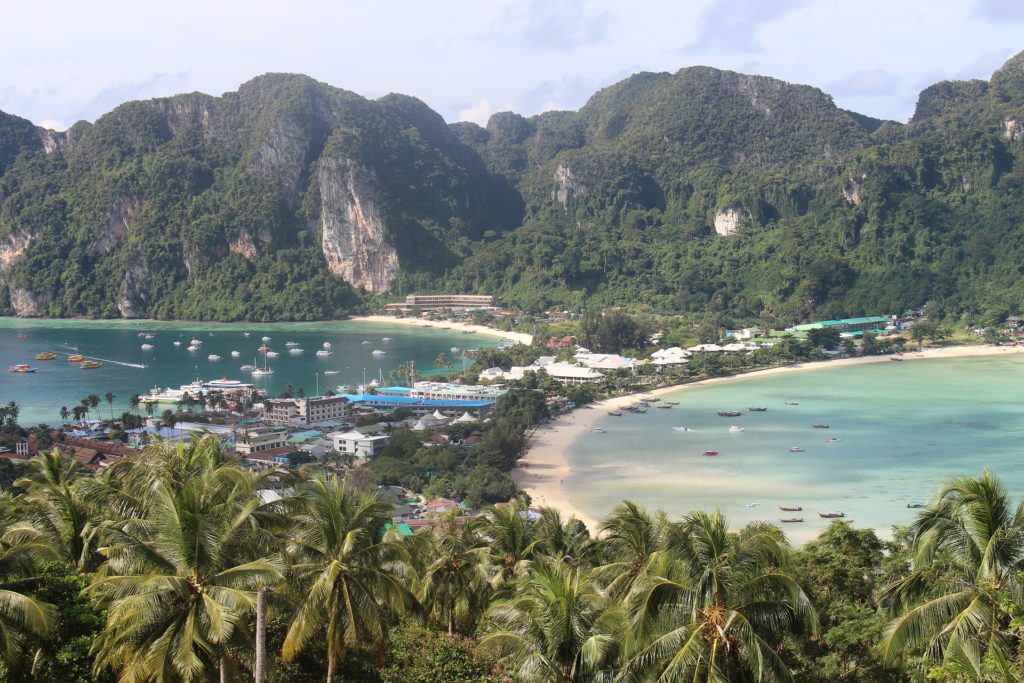 Once you reach the top of Viewpoint 3, you can continue over the hill down to Rantee Beach. This is an easy but less trekked track downhill through a forested hill to a secluded beach.
Heading to Thailand soon? Find out here if you need visas or vaccinations first.
One last thing about Koh Phi Phi Thailand:
When to go to Koh Phi Phi
See our full post all about the weather in Thailand month by month here. 
The peak season in Koh Phi Phi is December to February and visits during these months will mean you have to book well in advance and pay peak prices. But the weather is perfect.
April is the hottest month.
Shoulder season is always the best time to visit with cheaper accommodation prices and fewer people. This is the grey area around the start and end of low season. March to May is a great month to visit with hot temperatures, but not yet any rainfall. The islands really mellow out during this time, and everything is still open.
Low season officially runs from May to October and during this time it may be windy, and rainy but there will be fewer people. Frequent storms lash the islands from June to October. The ferries stop running, and national parks don't reopen until November.
Have you got any questions about Koh Phi Phi?
We would be happy to help, just leave your question in the comments below!
Other Destinations: