Khao Lak was a heaving tourist hot spot prior to the 2004 Boxing Day tsunami when it was almost totally wiped off the map of Thailand.
Do you need Vaccinations to visit Thailand?
Do you need a visa to visit Thailand?
It has rebuilt itself back to its former glory, with heaps of cool resorts, beach bars and places to eat.
There are quite a few things to do in Khao Lak whether you are visiting for 1 or 2 weeks.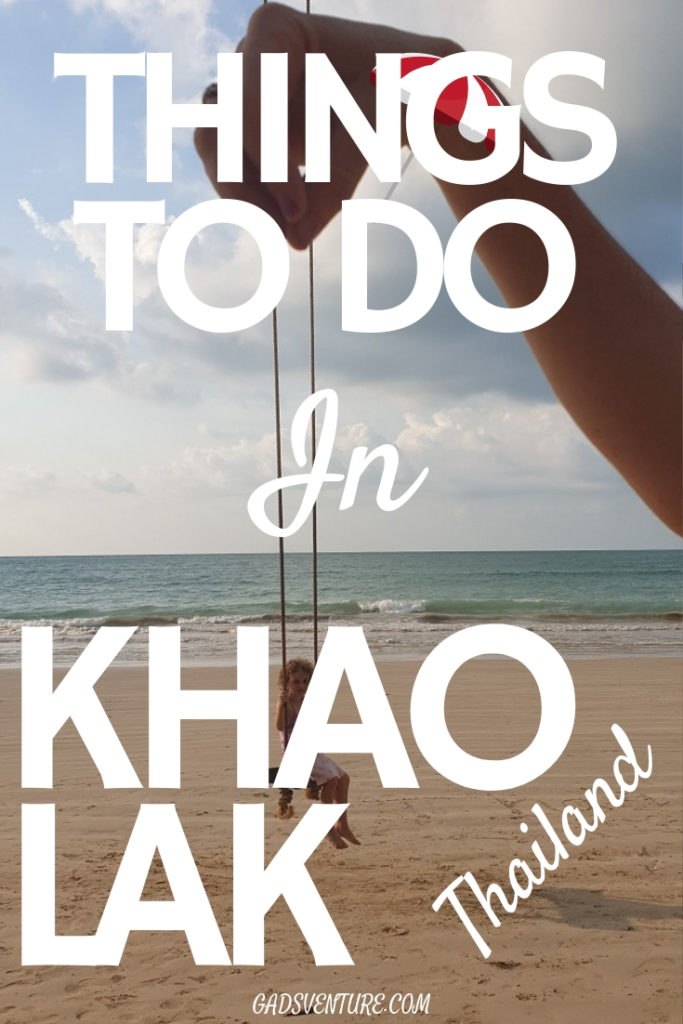 How to get to Khao Lak
Most visitors to Khao Lak will arrive at the Phuket International Airport. From here, it is easy to arrange an airport transfer with your hotel. Our trip was late at night, and we paid 1400TBH for our one-way trip. It took around 1.5 hours at 11 pm, as there was no traffic. You need to allow at least 2 hours during peak travel times. Check with your hotel or resort when booking, you may have an airport transfer included.
More Information:
When arriving at Phuket International Airport, head to the area outside the terminal with the fake grass. There are a bunch of people holding signs with names of guests and resorts, just find yours and you are on your way.
Check out the best beach to stay at Khao Lak
When to go to Khao Lak
The best time to visit Khao Lak is in the dry season from December to March. After that, it gets super hot, and then super rainy until about October.
For a detailed post all about the Weather in Thailand Month by Month Click This Link
Here are our Top 10 Things to do in Khao Lak
Koh Lak is positioned quite well for many of the tourist attractions in the south of Thailand.
Khao Lak is only a 2-hour drive North of the Phuket airport, 1-hour drive from the famous Khao Sok National Park and 1-hour boat ride to the amazing Similan Islands.
Hire a driver, grab a taxi or rent a scooter and explore the best beaches in the Khao Lak region.  Our Top picks are:
Coconut beach
White Sand Beach
Monkey Beach
Memories Beach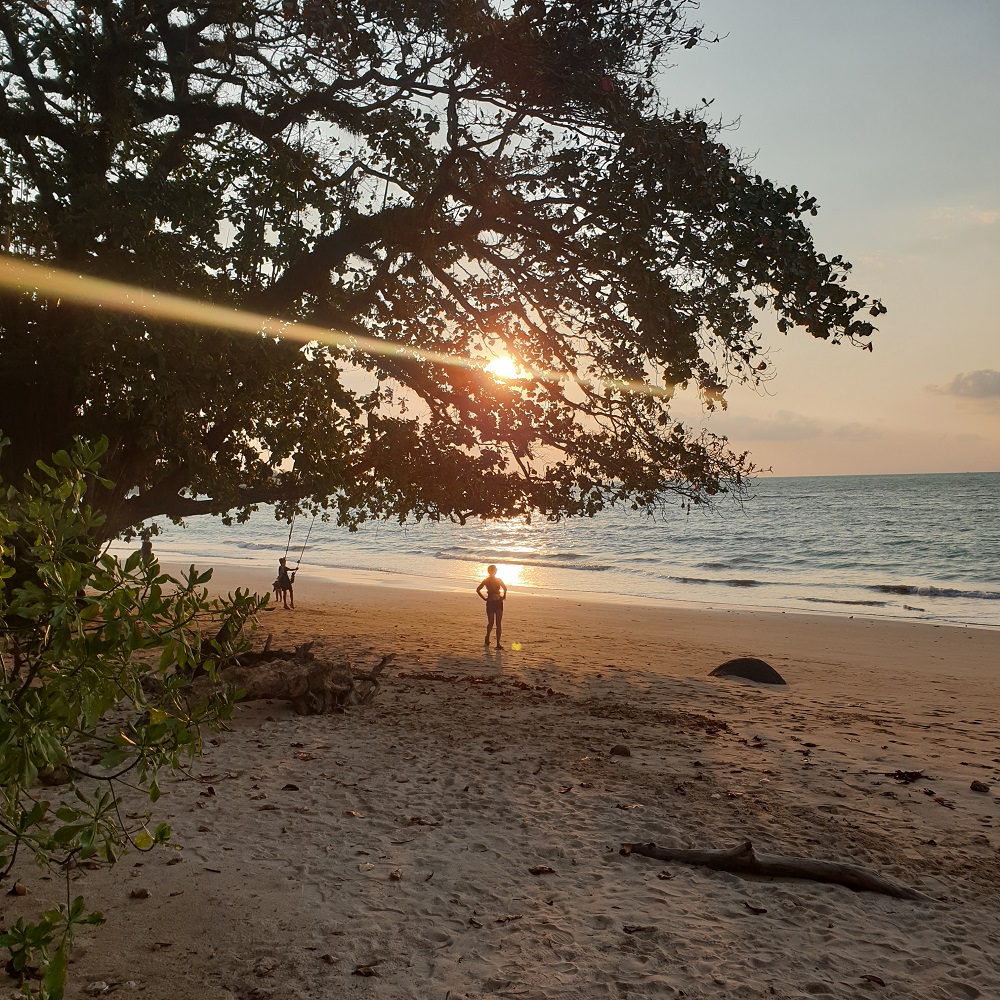 2 Visit the Similan Islands on a day trip
Organise a tour of the Similan Islands and explore this amazing national park.
Note that the Similan Islands National Park is closed to visitors between May to October.
Snorkelling and diving is the best at Similan, spend a whole day swimming, relaxing and experiencing nature at it's best!
3 Eat and Drink your way Around the Beach Bars
Khao Lak has some amazing beach hangouts that offer amazing food, cocktails and beers.  The best time to hit these places is generally in the afternoon when the sun begins to set.
Brilliant sunsets can be had here.  Our Top Picks are:
8 Fish
Coconut Bar
White Beach Cafe
Sunset Beach Bar
Monkey Bay Bar
4 Relax at your Resort Poolside
Sometimes the best things to do when you are on holidays is nothing at all.
Most resorts and accommodation provide pools and great places to hang out and chill.
Check out more places to stay in Khao Lak Here.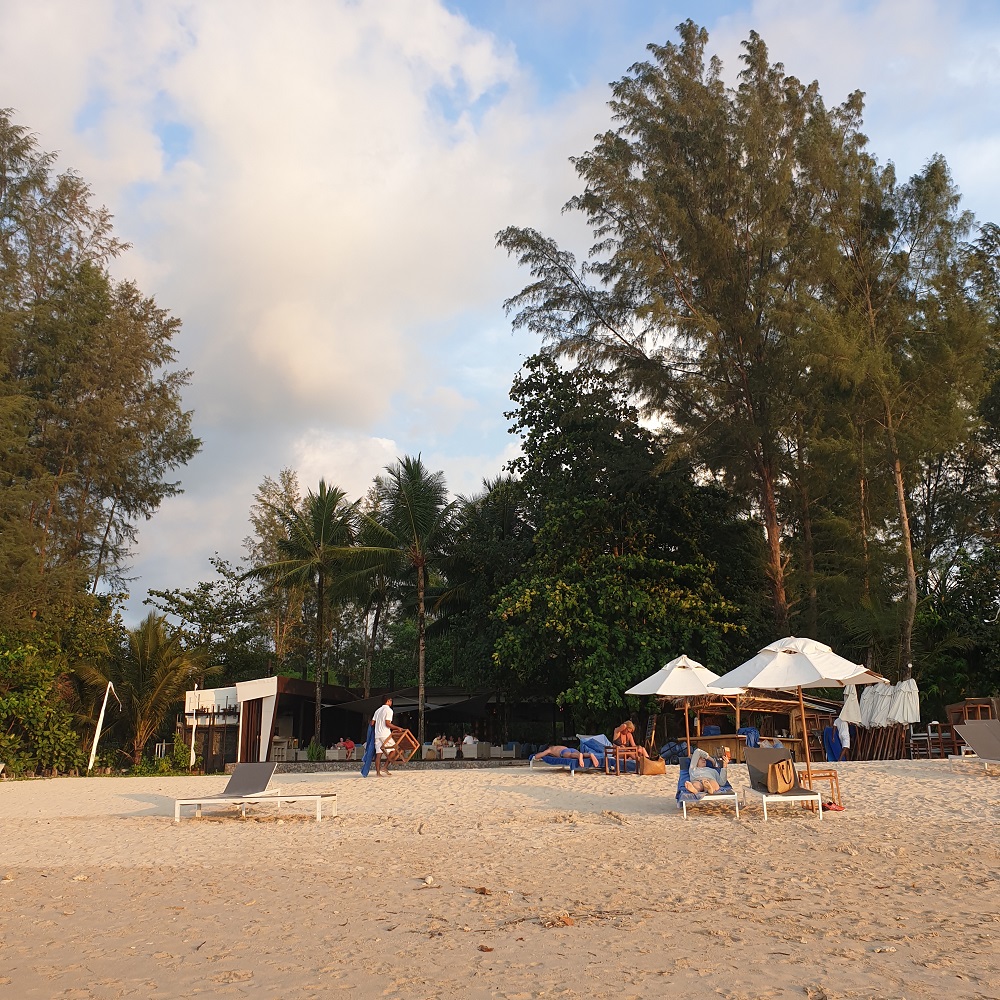 5 Get yourself a Thai Massage
We all know this one, and one of our personal favourites is getting a famous Thai Massage from a therapist at one of the beach bars, they are everywhere.
6 Visit a Nearby Waterfall
There are quite a few waterfalls in the area that provide a cool haven from the heat of Thailand.  Preferably visit these out of dry season or you will have no water.

7 Take a trip to Khao Sok National Park
The national park is only 1 hour away by car and is home to tigers and wild elephants.
Wandering through here you can hear the sounds of the Gibbon monkeys.
The scenery is breathtaking and if you really like it you can stay with plenty of accommodation options available.
8 Day trips to Phang Na bay
Here are some awesome day trips you can take from Khao Lak:
Visit James Bond Island
Kayak the mangrove wetlands
Tiger Temple
9 Zipline and Adventure Ropes Course
Want some fun? then head to the ropes course near Khao Lak. The Elephant Fly Zipline course has fun packages starting from just 800THB. For bookings, see their website.
Read This: Things to do in Ao Nang
10 Learn to Surf at Memories Beach
Does Khao Lak have surf?  Yes, it does and it is really good for learning to surf.  Gentler waves and sandy bottom make learning easy and safe. Memories Beach hosts a Quicksilver event annually, and there is a cafe/bar here as well.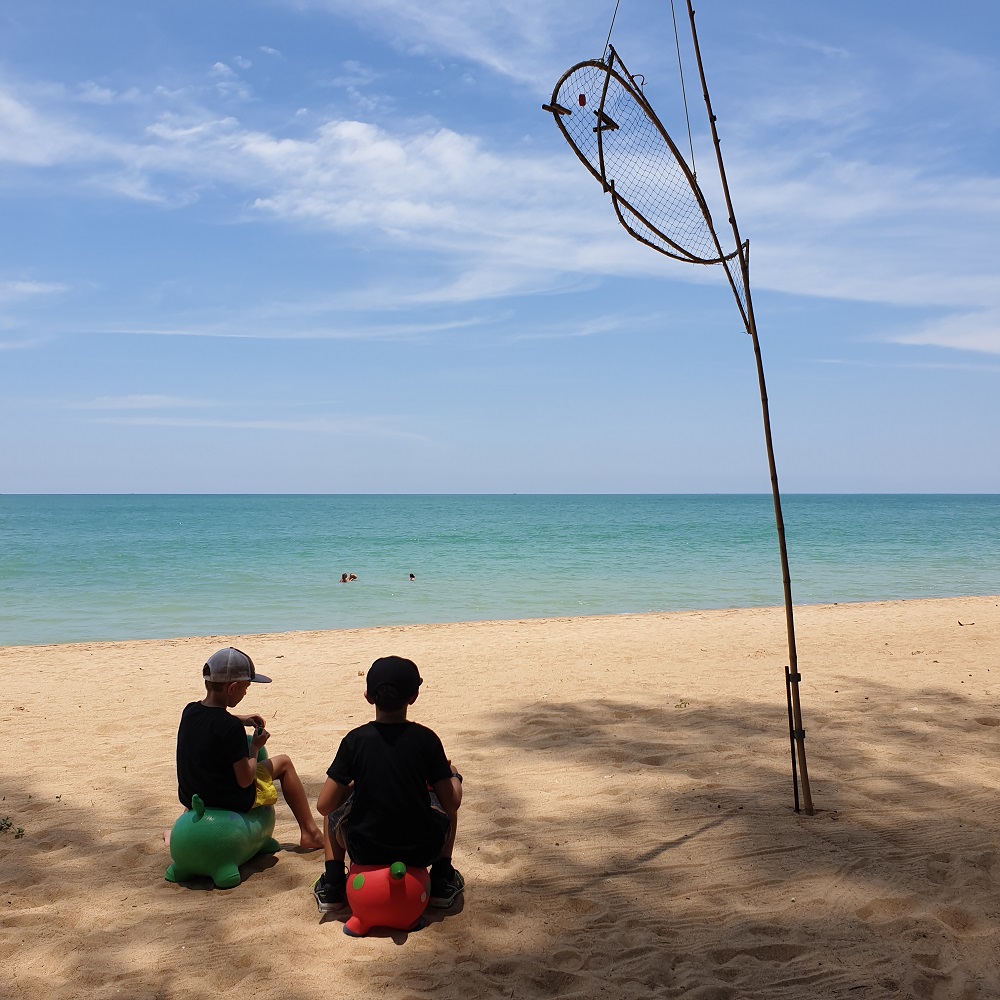 Things Not to do in Khao Lak
There is a tsunami museum here, but after driving around fruitlessly for an hour trying to find it, we finally did and were very disappointed. There is a police boat, that was washed 2km inland by the force of the wave. It was guarding the Prince of Thailand who was jet skiing here at the time the tsunami hit (he was unharmed).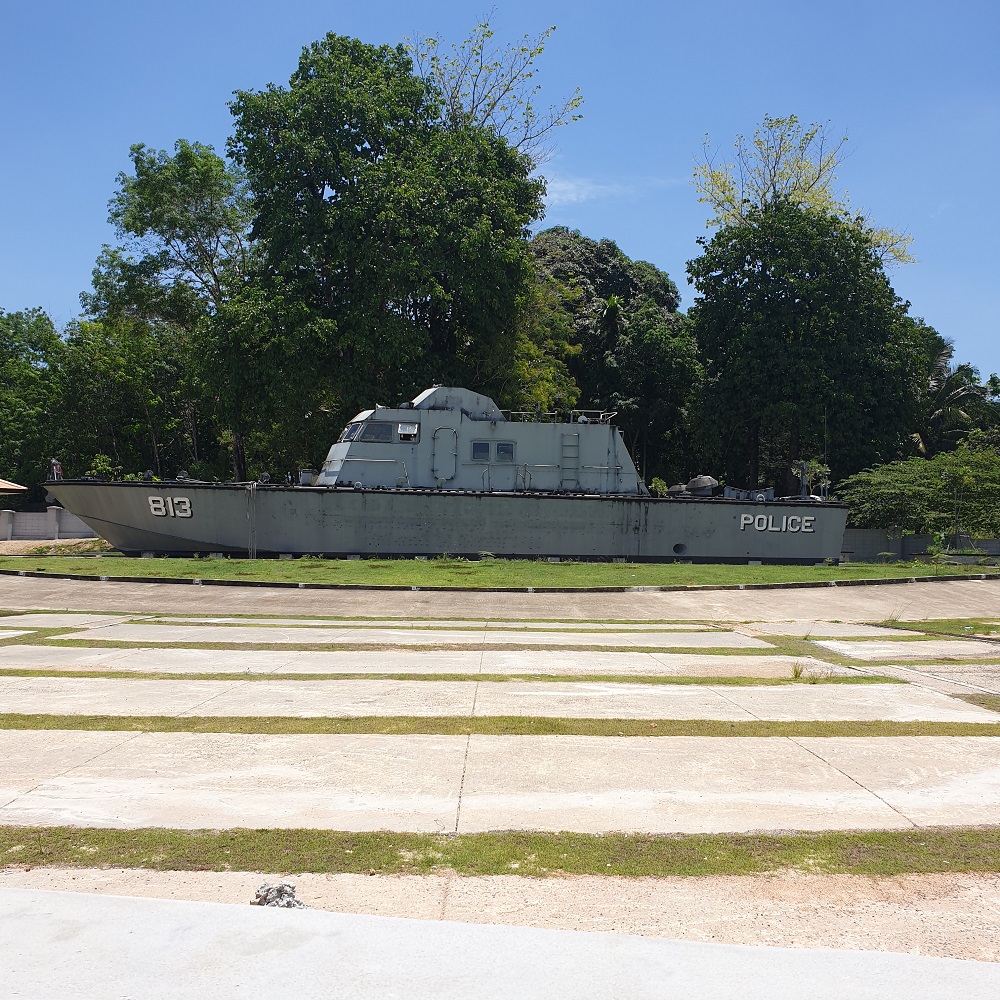 The boat is relatively unscathed and sits on a concrete slab area, just off the main road. The 'museum' is just a collection of gruesome photographs and souvenir shops. For a 15-year-old event, and one of the worst natural disasters ever, they could have put a bit more effort into building an awesome memorial that people would be proud of. There is no entry fee, though donations are encouraged. Give it a miss.
Find out More: What's the Best Beach on Koh Lanta?
Things to do in Khao Lak – the Verdict
Khao Lak is an incredible place to visit for everyone. The beaches are beautiful and safe, the resorts are fun and well priced, the food is awesome. There are so many things to do in Khao Lak and surrounds that you will be busy for at least a week! So what are you waiting for? Book your trip to Khao Lak today!
Where to Next?