The official Cambodian currency is the Riel. However, this is not the only currency used in Cambodia. Read on to discover what money you need in Cambodia, how to get it, what you need for travel to Cambodia and how much things cost.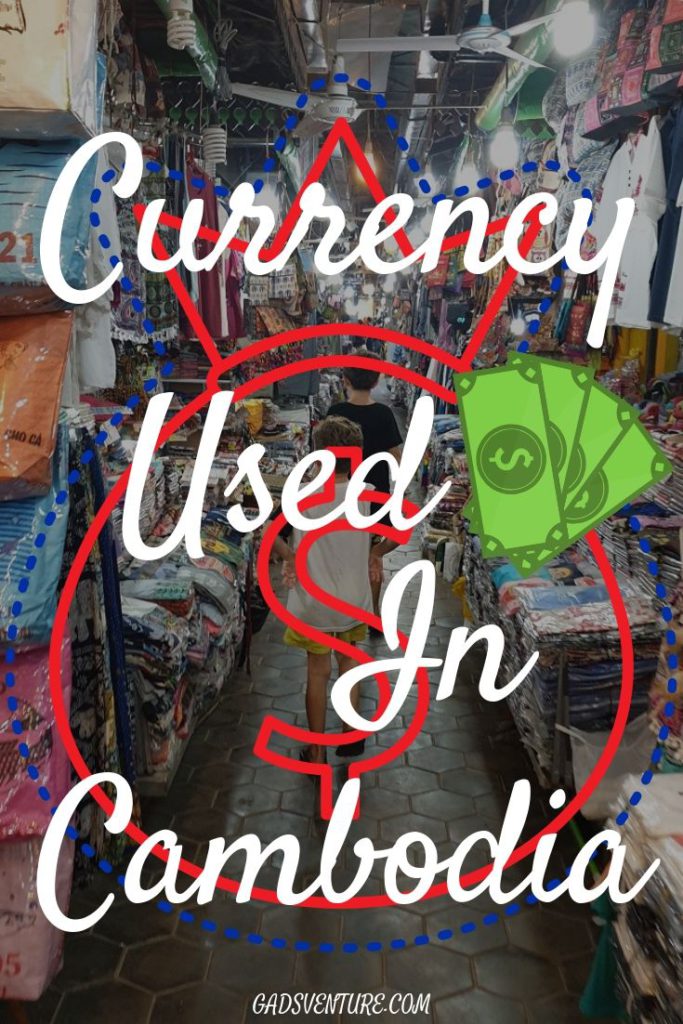 Are you heading to Cambodia soon? You WILL need a visa.
Find out how to get your Cambodian Visa Here.
The Currency Used in Cambodia
Cambodian Riel
The official Riel to US Dollar exchange rate is 0.000246837USD.
This gives you a loose conversion of 4000KHR to $1USD. For the latest exchange rates see here.
The first version of the Riel was introduced in 1953 when Cambodia won independence from France but was abolished in 1975 when the Khmer Rouge brutally took power. The latest version was reintroduced in 1980 with the Vietnamese army virtually having to give it away, it was worth so little.
Riels come in denominations of 50, 100, 500, 1000, 2000, 5000, 10000, 20000, 50000 and 100000. The 1000 and 2000 are the most common and easy to use as they represent 25 and 50 cents respectively. There are no coins.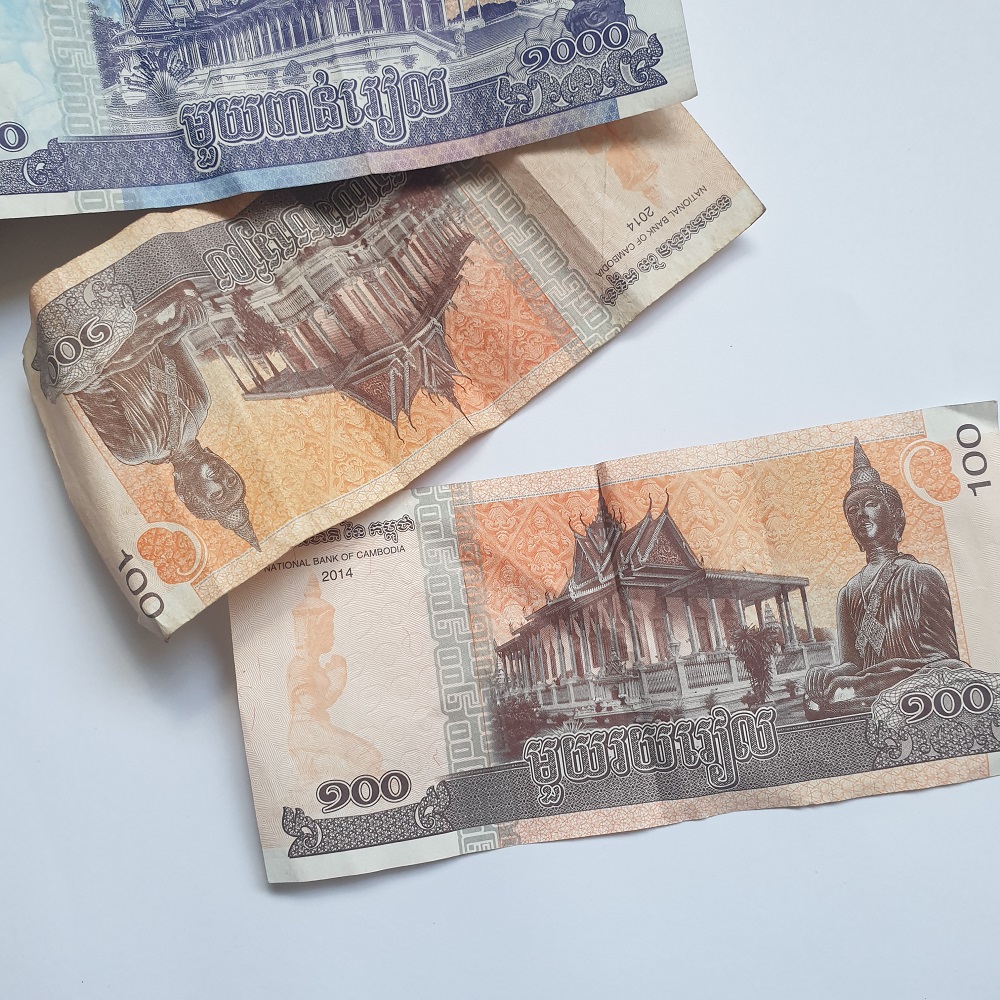 US Dollar in Cambodia
The unofficial Cambodian currency is the US Dollar. It is the de-facto currency which means it is used in preference to the Riel. Over 85% of transactions in Cambodia are carried out using US dollars. Riel is the preferred currency for small change under a dollar.
US Dollars come in denominations of 1, 5, 10, 20, 50 and 100. Watch out for a $2 note. These are fake. We were given one, and quickly handed it back!
Prices are listed in American Dollars, in restaurants, bars and cafes. Bargaining is done in US dollars too.
Just make sure your notes are in good condition. Riels can be filthy and ripped, but as soon as you try to pay with a crumpled $1USD with a tiny tear in the corner, nobody will look at you.
Read this next: What is There to Do in Siem Reap Besides Temples?
Why Does Cambodia Use US Dollar?
As with a lot of Cambodia's quirks, this has everything to do with the Khmer Rouge occupation which only recently ended. The Pol Pot regime burned all of the Cambodian Reil upon taking over the country in 1975. It wasn't until it was reintroduced in the early 80's that people saw cash again. However, the people understandably lacked confidence in the currency. In 1992, The United Nations flooded the country with billions of US Dollars during the peace mission and it was from here that Cambodia's love affair with US Dollars began.
Now the Dollar is just so dominant. There are movements by the government to try to encourage locals to use Riel, but in a culture where an untrusting people still keep money under their mattress instead of in a bank, any change will be hard to make.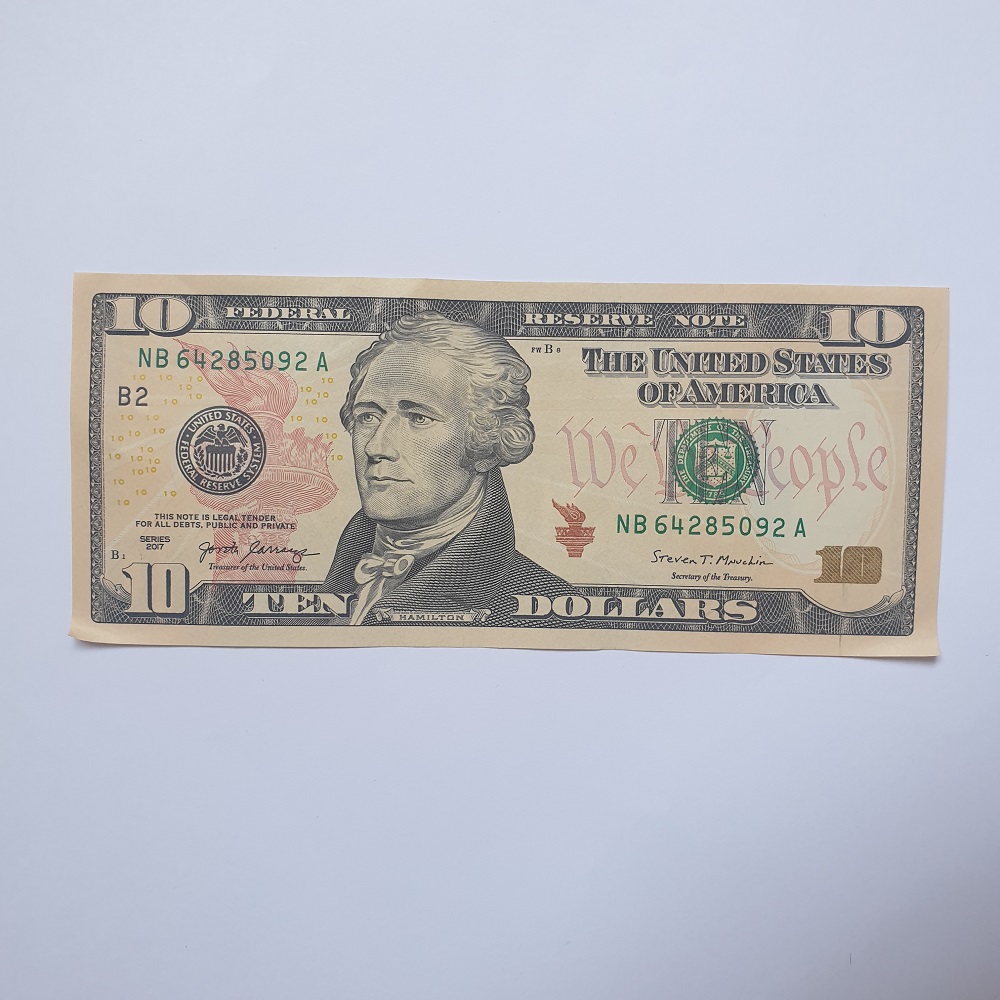 Where to Get US Dollars in Cambodia
There are ATMs literally everywhere you go in the major towns of Siem Reap and Phnom Penh. Cash is king in Cambodia. Credit cards are only accepted for payment in hotels and big restaurants. ATMs will dispense US Dollars and sometimes Riel. Always pick US Dollars. There are cash machines at International Airport arrivals halls too.
ATMs usually dispense $100 notes. You can change these inside a bank branch, or break it at a major store. Don't give the lady in the market selling you a $1 coconut a $100 bill.
Changing money is possible in Cambodia, but there is always risk involved. We didn't find a reputable money changer in Siem Reap at all.
US Dollar Use vs Cambodian Riel Use – How it Works
Having small change is always advisable. The $1 note will become your best friend. Cambodians seem to rarely have enough change.
If something costs less than a dollar, you will get your change in Riel.
1000KHR = 25c
2000KHR = 50c and
3000KHR = 75c
Because there are no coins, you end up with massive wads of bills. Many $1 notes, and so much tiny Riel that you can never seem to get rid of. This is the stuff we end up throwing in the basket of the Landmine Victims Orchestra.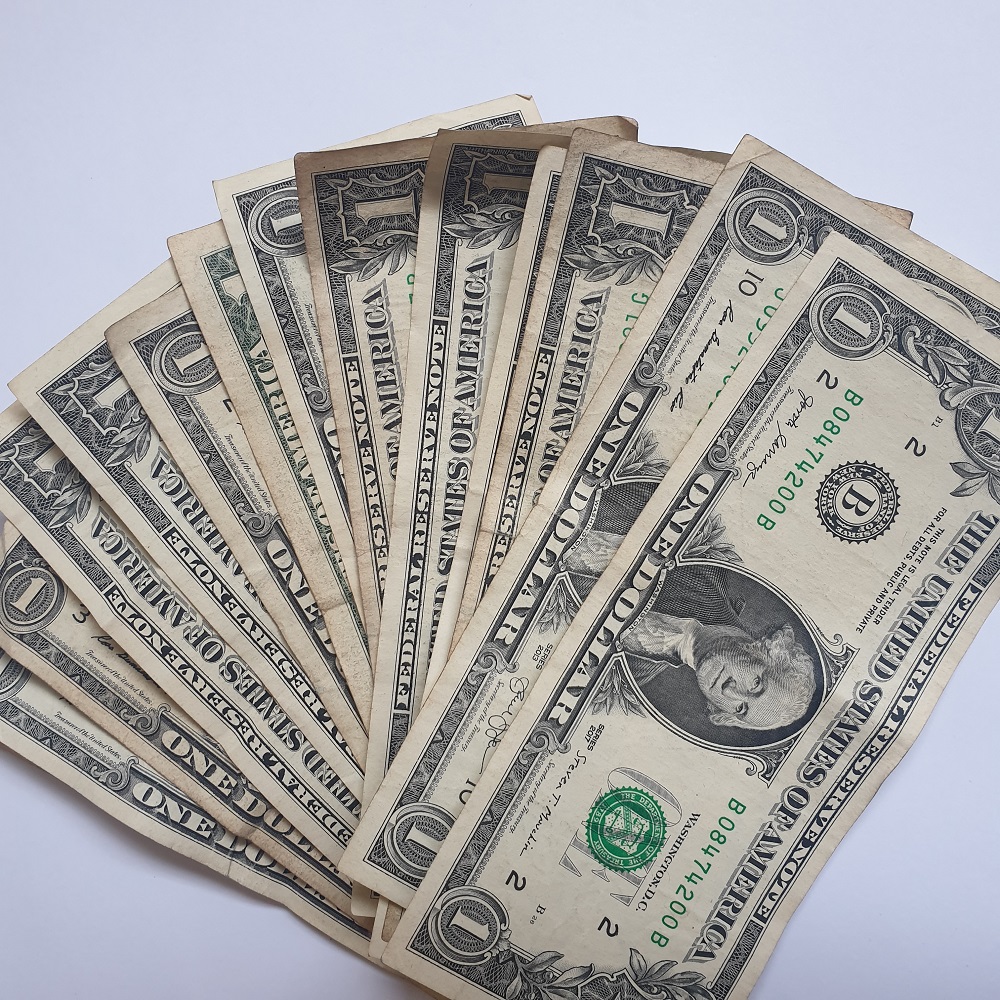 How Much Do Things Cost in Cambodia?
Angkor Wat Temples Passes
1 day $37
3 days $62
7 days $72
Read This Now: Angkor Wat in 3 Days (kid friendly)
Hotels
Budget hotels are available for $20 a double room. This will usually get you fan or air-conditioning, and no pool.
We stayed at Neth Socheata Hotel, right by Pub Street! The location was absolutely perfect. Tucked away down a little pretty alleyway, but a short stroll to everything. A double room was only $20 including breakfast, and for a family room, we paid $40! It was a comfortable and simple but clean hotel. Check out their latest rates here.
There are fantastic mid-range 'boutique' hotels in Cambodia. Expect to pay anywhere over $50 for a double room. Family rooms can be found for bargain prices too. Boutique hotels usually will have a pool, and prices include a comfortable air-conditioned room with breakfast, water and toiletries included.
We also stayed at Naga Gate Boutique Hotel. Beautiful rooms here with a luxurious pool and gourmet breakfast cost us $67 a night. It was so good, we stayed for 2 weeks! They have wonderfully appointed doubles with comfy beds, and interconnecting family rooms as well. They also offer a free tuk-tuk to town twice daily.
Of course where there is tourism, you can find luxury hotels too. If you pay over $200 for a hotel room, it will be nice.
Airbnbs can be good for longer term rentals. You can often find a 3 bedroom house for $1500 per month. Airbnb is free to join. If you sign up using this link, you get a $50 coupon for your first stay!
Transport
Tuk-tuks are the main mode of transport in Cambodia. As a general rule, any trip within the city circle costs $1. A tour around the city is approximately $5, and a driver for the day will cost between $12 and $15.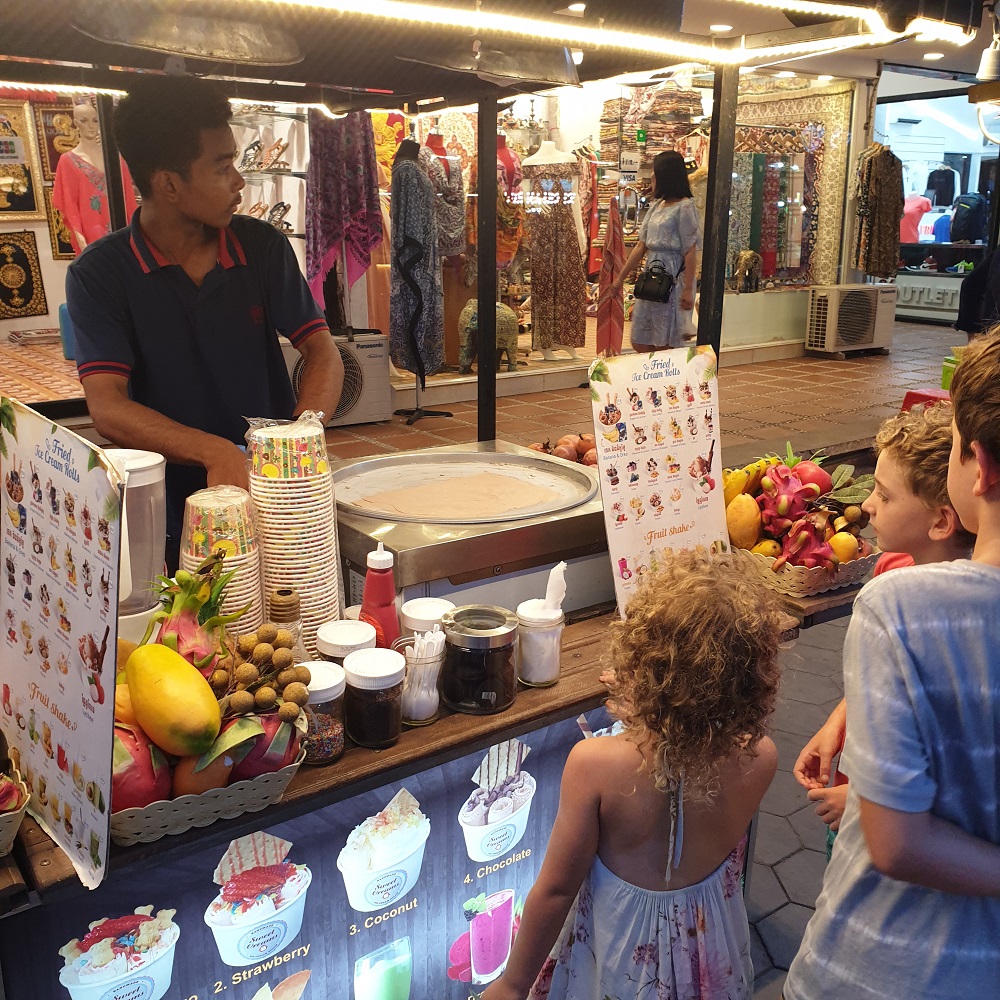 Food and Drink
Cambodia has the cheapest food and drinks to be found anywhere! We visited in mid-2019 and easily found these prices:
Draft beer – 50c
Fruit Shake – $1
Fried Ice Cream – $2.50
Fried Rice – $1.50
Curry and Rice – $2.50
French Fries – $1
Pizza – $7
1.5L Water – 50c
Coffee – $1.25 to $3
Fried Spider – $1 (I wish I was joking)
See our post detailing the best cafes to visit in Siem Reap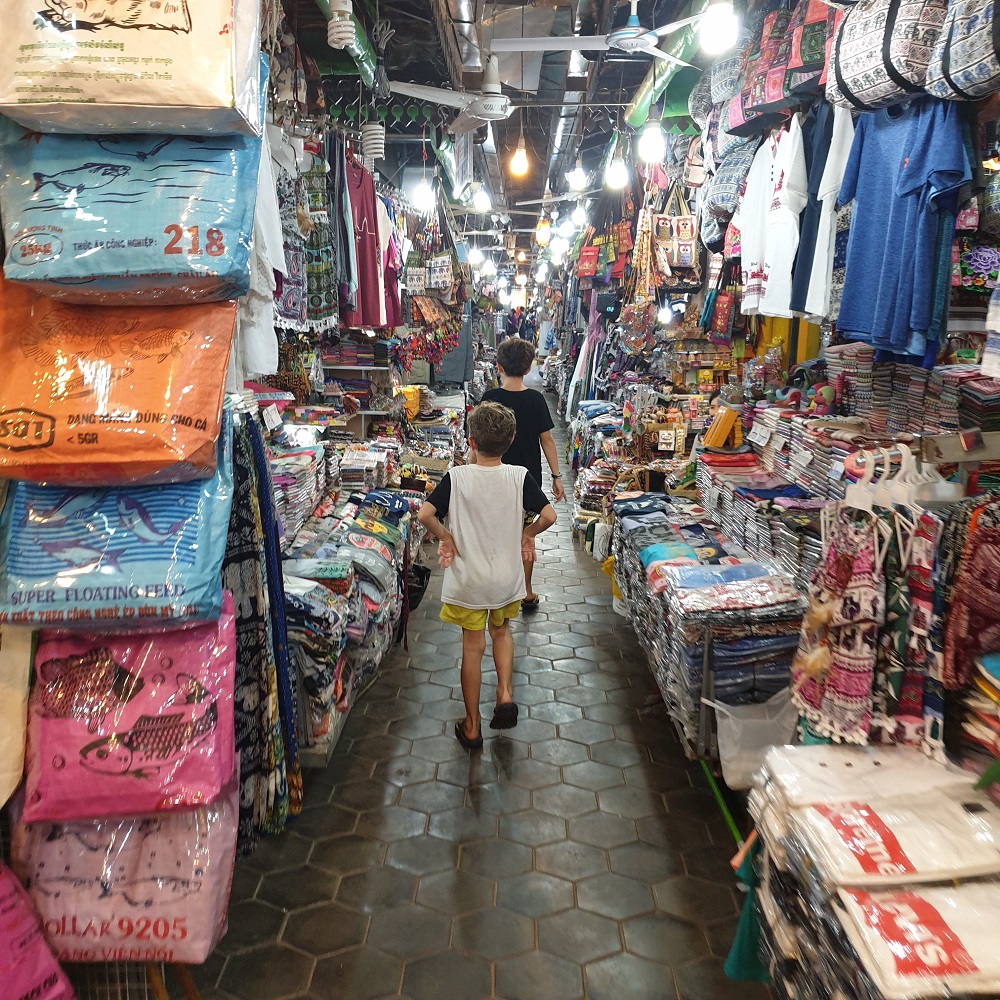 Markets
How much you spend at the markets around Siem Reap will depend on your bargaining skills. If you buy more items from the same vendor, you can often get a better deal such as 3 t-shirts for $5, or a pretty ladies' dress for $5.
Never pay what they first ask for. What you need to do is knock a little bit off and counteroffer. If the price seems too high, be prepared to walk away. There are so many market stalls, chances are you will find the same thing just around the corner for cheaper.
Conclusion
Cambodia is a wonderful country with a rich and terrible history. The culture of the country is just blossoming at the moment making this a great time to visit. And learning your US dollars from your riel is not as hard as it may seem.
I trust this article about the currency in Cambodia has answered your questions. If you have more, please comment below or drop me an email on kris@gadsventure.com
Happy Travels!