This past month we have been working hard trying to find the best cafes in Siem Reap.  It hasn't been hard actually.  It's been amazing!  Who knew Siem Reap had such an awesome and thriving cafe culture!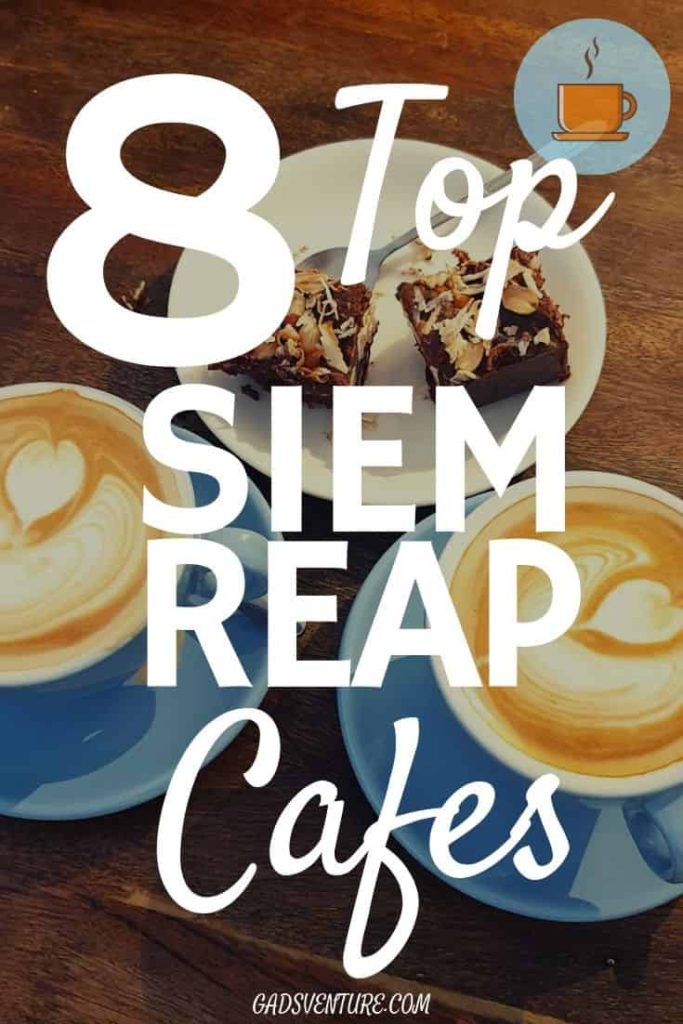 A hardworking group of expat and local artists and culture lovers have invested themselves in reviving art and cultural activities in Siem Reap. Many of the cafes are located in the thriving and emerging district of Kandal Village.
Read the full Siem Reap travel guide here.
So here we bring you the top 8 Siem Reap Cafes.
8 Top Siem Reap Cafes
1 Tribe
Tribe Art Coffee and Cocktails is located in the Kandal Village part of Siem Reap. This area is an exciting and eclectic emerging mini-neighborhood nestled in between the Old French Quarter and Pub Street. Within its quaint colonial style shaded streets you will find a hipster mix of old vs new. Of blossoming art galleries, funky clothing and accessory stores balanced with traditional corner coconut hawkers.
One of the beating hearts of this unique village is Tribe. This wonderful UK couple have turned a shell of a building into a cultural icon. Their aim is to showcase Cambodian and international art with a focus on developing local talent.
Our experience at Tribe was extraordinary. Nat, the owner took special care in explaining the background stories of each of their featured artists which gave the pieces hanging on the wall so much more value. He provided paper and pens so our kids were occupied sketching while we were educated.
Just by the cafe is an alley way which is a burgeoning street art gallery. There are many more works in the pipeline here so be sure to visit soon.
The coffee bar serves decent coffee, cocktails, cakes and sharing platters.
Cost of a Coffee
Flat White – $2.50
The Tribe – The Verdict
A large coffee, bold and smooth, but a little too much milk for my taste. But the art experience and the rapport Nat has for his customers made for a great time spent.
Go there if you are even remotely interested in art and culture, and check out the artworks on the wall while having a chat with the interesting and friendly owner. Especially see the incredible works by Khmer local Nok Noy.
Opening Times and Location
Open Tuesday to Sunday 10 am to 6 pm
Location: No 655 Central Market Street, Siem Reap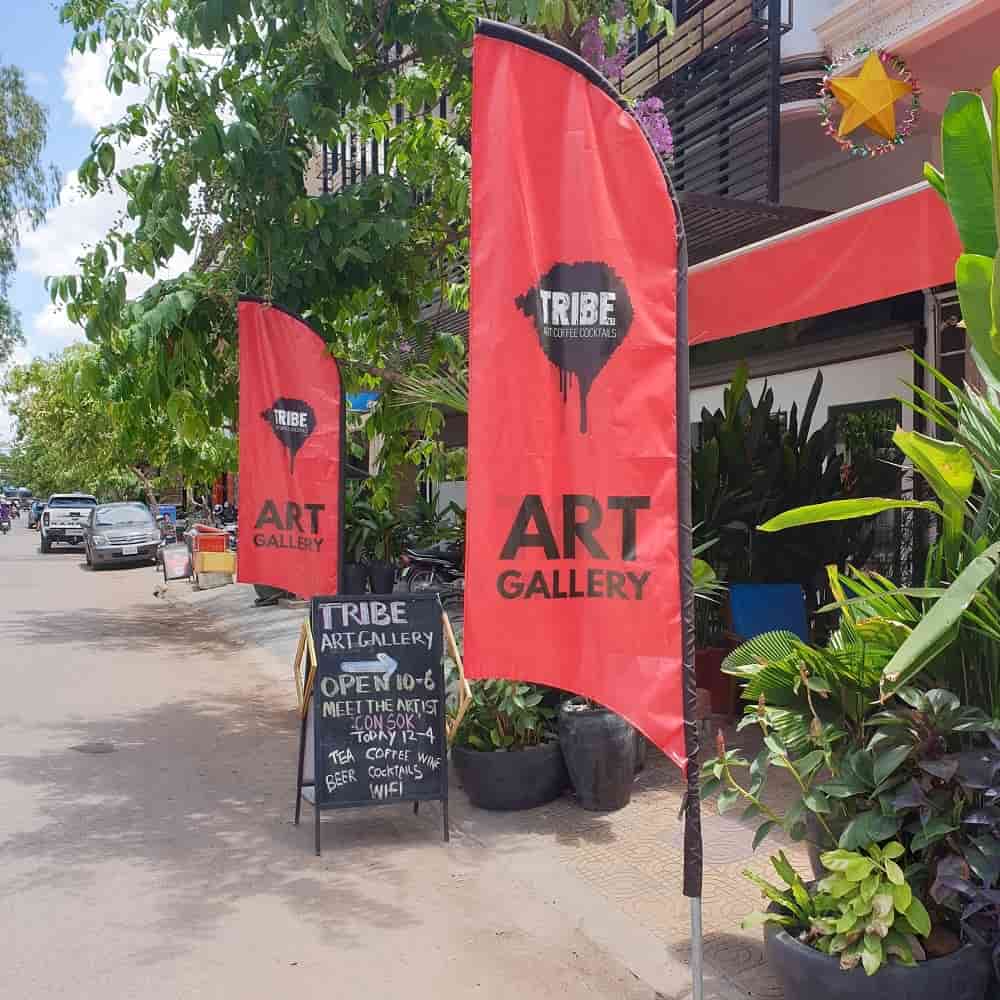 Heading to Siem Reap? You will need a visa. Find out how to get one here.
2 The Hive
The Hive is a Siem Reap institution, having been around since 2013. The Australian owned and Cambodian run cafe has a great atmosphere, with a 2-level air-conditioned space. The many wall murals provide inspiration in the comfortable space.
The menu is a typical brunch sort of place with milkshakes, wraps, roti and vegan food. If you are a fan of rocky road, you have to go here. Their rocky road is absolutely decadent and to die for.
Cost of a Coffee
Flat White – $2.00
Hive – The Verdict
The Hive is always bustling and makes for a great place to chill out for an hour with excellent coffee and delicious sweets. Escape the Siem Reap heat and embrace the superb inner-city vibe.
Opening Times and Location
Open 7 am to 6 pm
Location: Behind Hotel Riviera in Central Market Street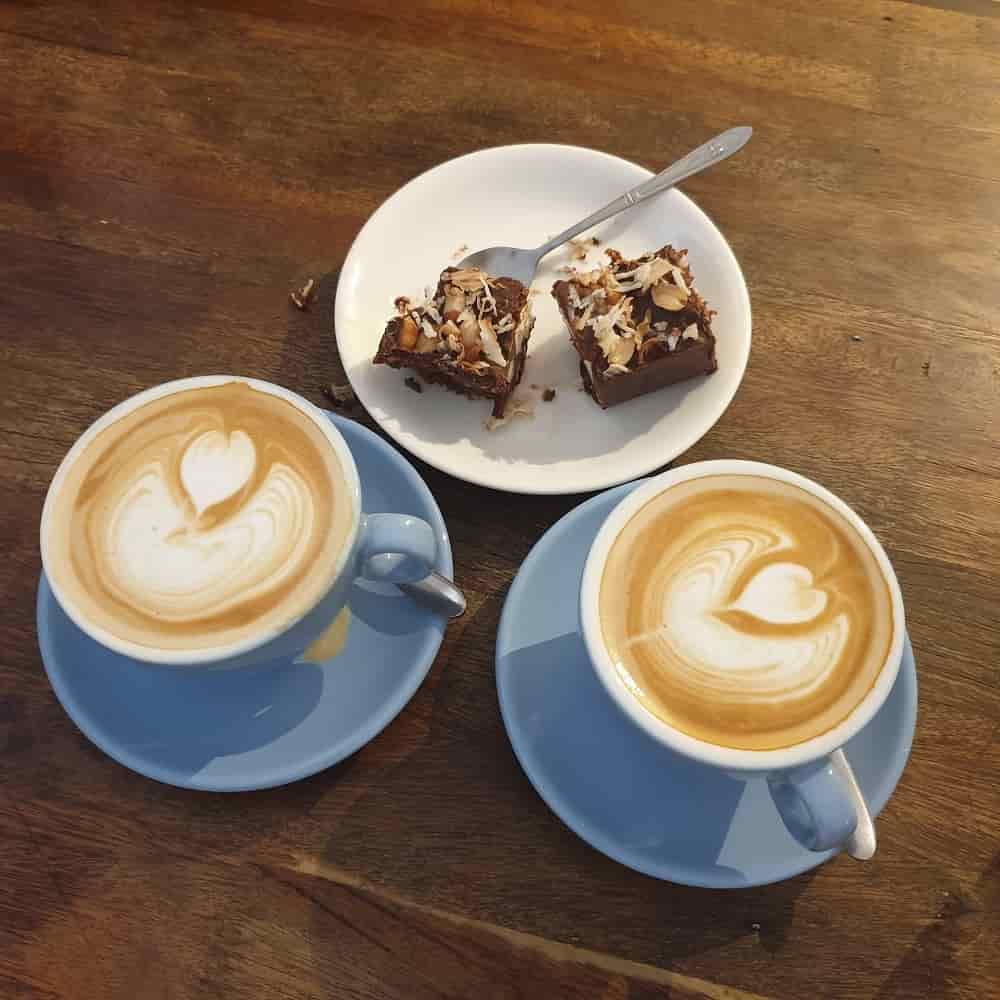 3 The Little Red Fox Espresso
I'm going to say it. The Little Red Fox Espresso has the best coffee in Siem Reap. The cup was everything I want in a coffee, and more. It was rich, bold, strong yet elegant. Not too milky, perfect heat and just the right amount of perfectly carved crema.
When we first walked in, Little Red Fox was packed with a mix of locals, expats and travellers all vying for the perfect coffee. There is a whole new level up the steep stairs where some comfy couches and a balcony await you.
The staff are next level friendly, going above and beyond to make sure we were comfortable. Even complimenting us on our well-behaved kids!
The Australian owned but Cambodian run Little Red Fox Espresso cafe has a fairly typical menu of the usual cafe fare. The wicked brownies are a must-try!
Cost of a Coffee
Flat White – $2.75
The Little Red Fox Espresso – The Verdict
At Little Red Fox Espresso find the best coffee in Siem Reap enjoyed in a vibrant and comfortable ambience. A lovely experience. One of the best cafes in Siem Reap!
Opening Times and Location
Open Thursday to Tuesday 7 am to 5 pm
Location: No 593 Hup Guan Street, Siem Reap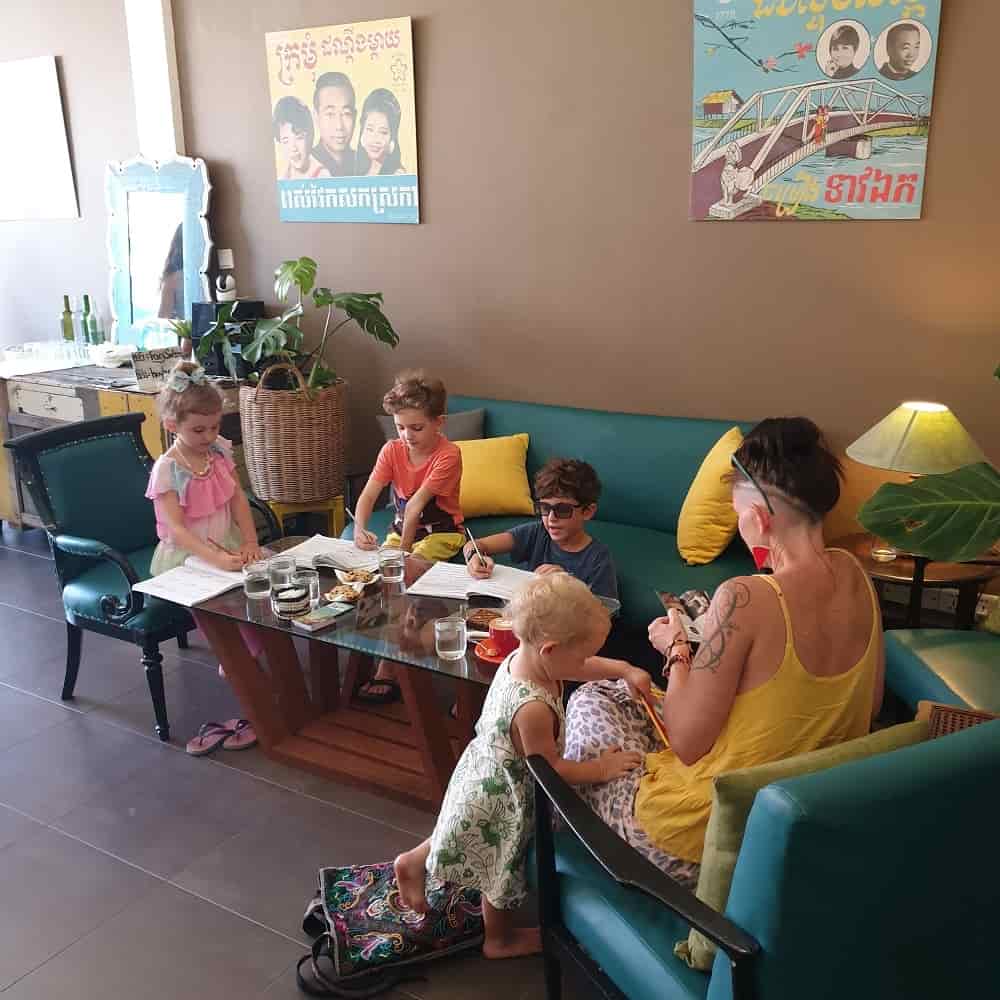 4 Crane
If cafe culture and street culture should meet, it would result in Crane. This vibrant and arty space full of eclectic fashion and art serves up an amazing cup of coffee in great surrounds. The vibe is totally cool, despite the lack of airconditioning.
From comfy couches and chilled tunes to funky wooden furniture, you will never want to leave. Throw in a couple of chocolate fudge brownies, and fantastic coffee and this place is a sure-fire winner.
Cost of a Coffee
Flat White – $2.50
Crane Coffee – The Verdict
After visiting Crane, I could no longer say Little Red Fox was a streaks ahead winner of the best coffee in Siem Reap title. This place comes a very close second. But the funky atmosphere and awesome shopping while you wait add to the brilliant overall feel of this space. A collective of talented artists and filmmakers brought this beautiful cafe to life. Definitely one for the cool coffee loving hipster crew.
Opening Times and Location
Open 7.30 am to 10 pm every day
Location: Old Market Street, Siem Reap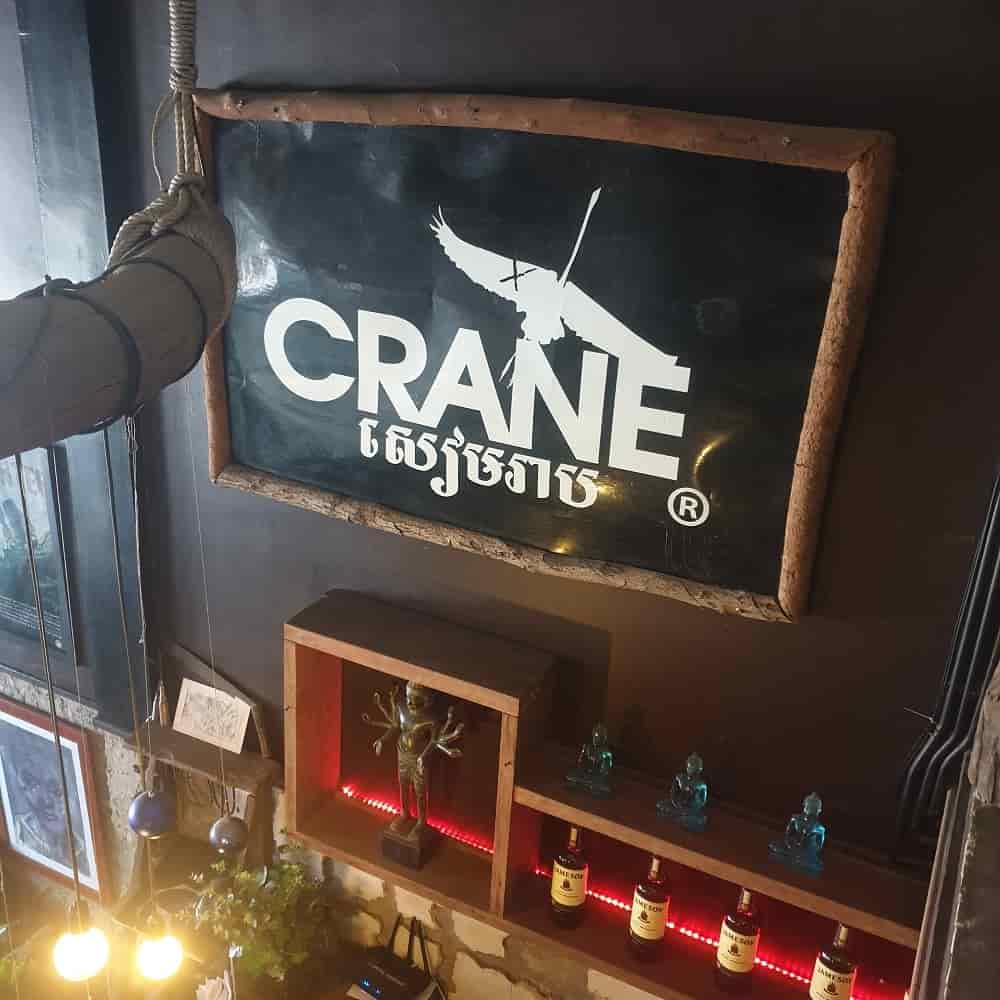 5 Vibes
VIBE is the place to hang if you are into organic and plant-based as the first 100% vegan cafe in Siem Reap. The menu is raw and very exciting. The Vibes team have put together a fabulous plant-based cookbook which you can buy in the cafe. A big percentage of their profits goes towards their Good Vibe Foundation. This aims to feed over 10,000 Cambodian children nutritious food at school in poor, rural communities.
Cost of a Coffee
Flat White – $3.00
Vibe Cafe – The Verdict
The cafe itself was beautifully designed. The furnishings white and neutral with a comfortable swing chair and soft furnishings available up on the second level. However, the coffee fell flat of impressing me, it was bitter and overpriced. Great if you like vegan food.
Opening Hours and Location
Monday 7.30 am to 4.30 pm / Tuesday to Sunday 7.30 am to 9 pm
Location: 715 Hup Guan Street, Siem Reap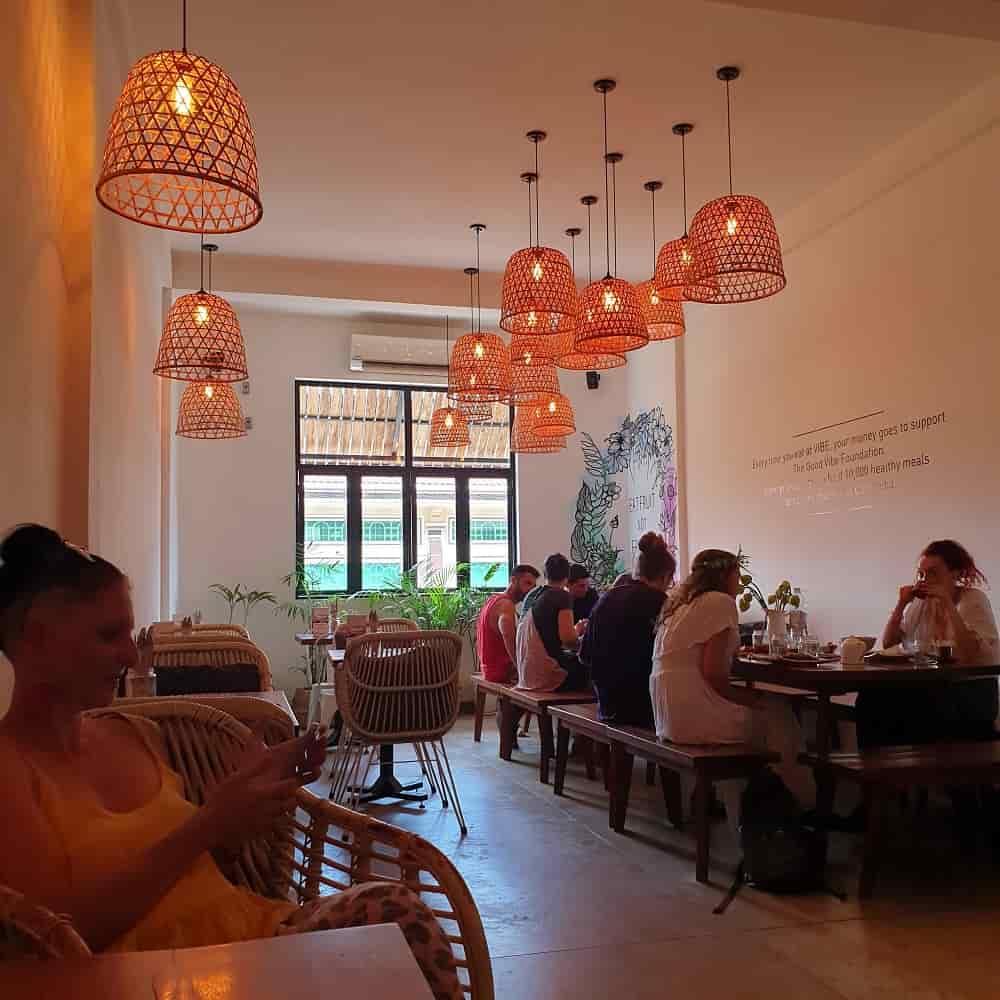 6 Sister Srey
Sister Srey is close to the Old Market and Pub Street area. It is a funky little cafe overlooking the river with a fun vibe. It is another one of the great cafes in Siem Reap run by 2 sisters from Melbourne Australia.
A percentage of the Sister's profits goes towards various Cambodian charities. They support demining NGOs, and training young Cambodians in hospitality especially.
At Sister Srey they aim to create less plastic waste with a more sustainable cafe ethos. The staff also participate in recycling and regular city street clean ups.
The menus were presented in cute little vintage Golden Books which made for some special and unique entertainment!
They also offer amazing homemade cookies, raw foods and an all-day breakfast menu.
Cost of a Coffee
Flat White $2.75
Sister Srey – The Verdict
Sister Srey has the best coffee on this end of town. For taste, the coffee sits at number 2 coffee on this list, with a city-friendly location. Coffee is beautifully presented on a wooden board, and I loved the mini chocolate chip cookie bonus. They only lose points for not having air-conditioning, and we happened to visit on a super hot Siem Reap day.
Opening Times and Location
Open daily 7 am to 6 pm
Location: 9, Street of Religious, Old Market Bridge, Siem Reap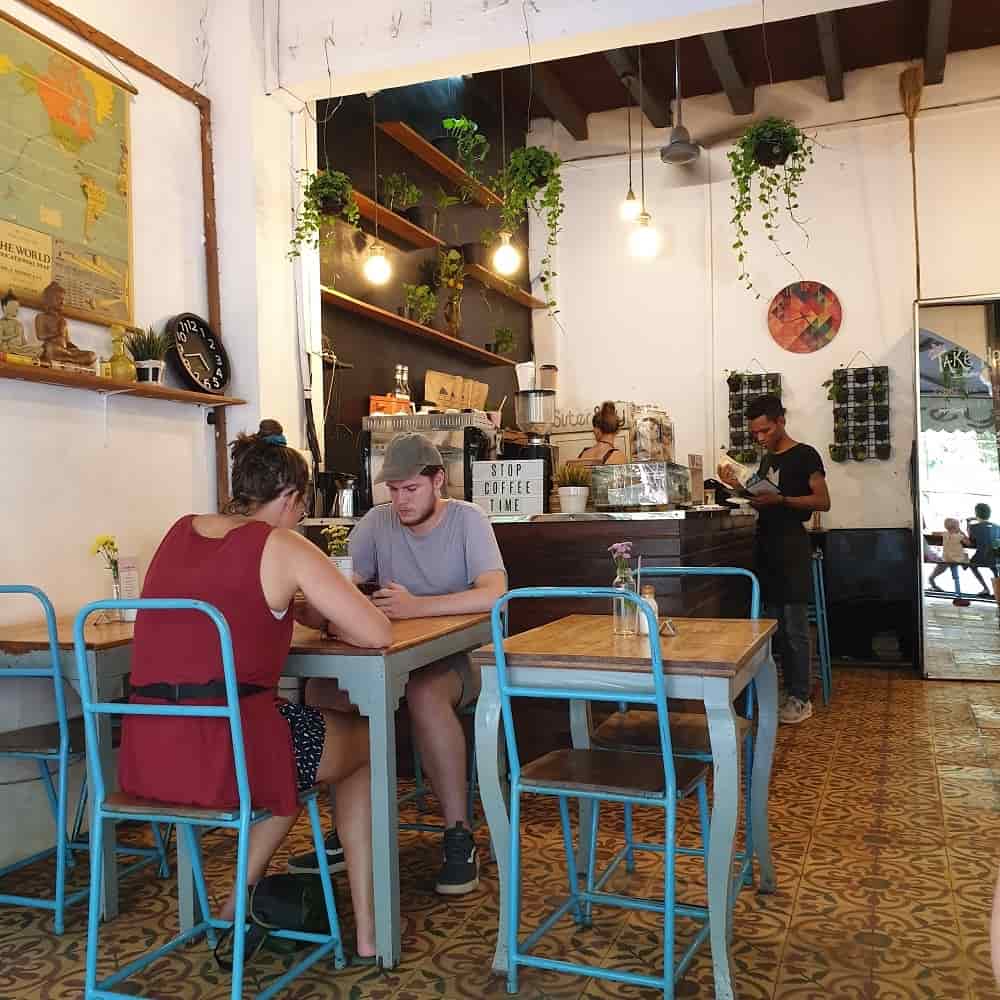 7 Noi Coffee
You will find this little Cambodian hole-in-the-wall a couple of doors down from Sister Srey in Siem Reap. There are 2 other Noi Cafes in Siem Reap.
They have decent coffee, perfect for takeaways. Noi Cafe uses organic coffee beans from Peru. You can grab coffee related hot drinks, iced or frappes here and enjoy cookies, breadsticks and some pastries for sale.
Cost of a Coffee
Flat White $1.25
Noi Cafe – The Verdict
Representing great value for money, Noi Cafe is a great drop for a takeaway coffee out of the cafes in Siem Reap. The coffee was strong and slightly bitter. Remember to say no to all the plastic packaging they try to give you!
Opening Times and Location
Open 7 am to 5 pm daily
Location: Street of Archbishop of 63, Krong Siem Reap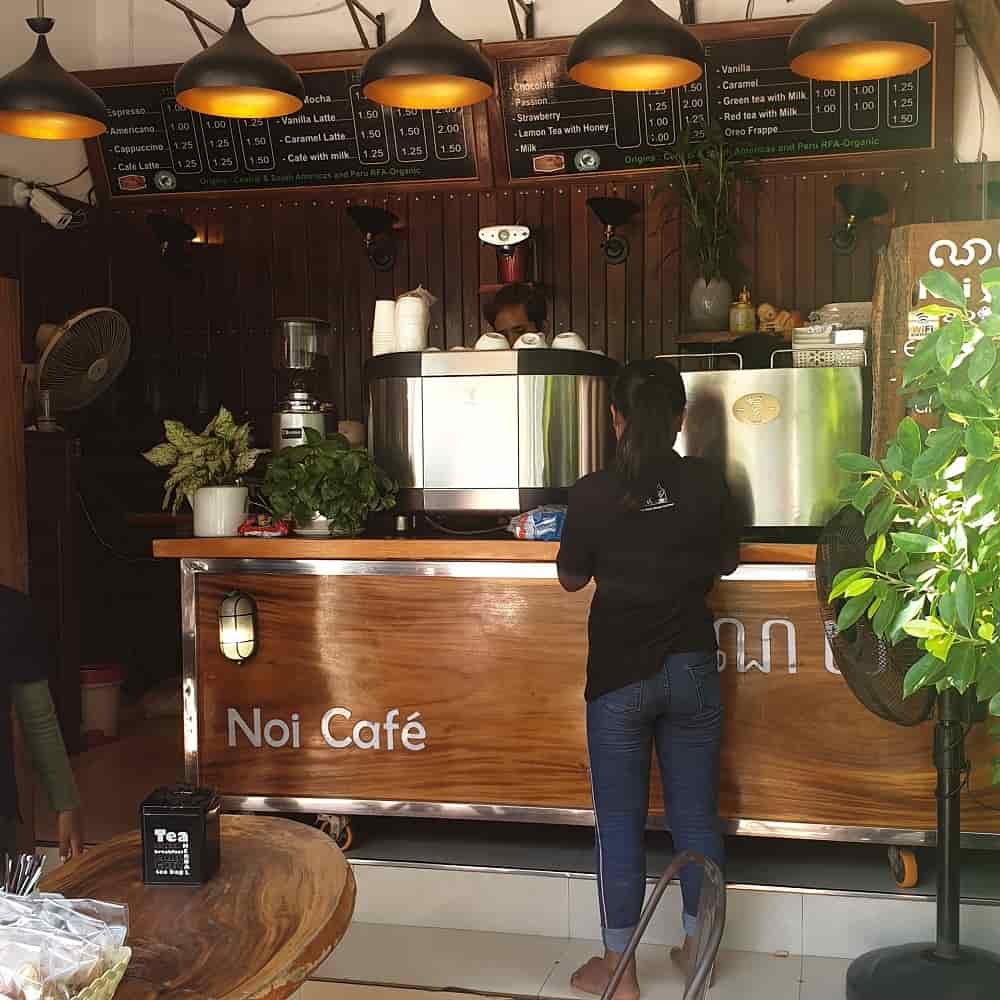 8 Brown Coffee 
If you are fan of Starbucks, Brown Coffee has your back. In a beautiful leafy location overlooking the river, this cafe has a bustling inner-city feel.
They have a selection of delicious cakes, and pastries and drinks are moderately priced.
Cost of a Coffee
Flat White $2.75
Brown Coffee – The Verdict
For an impersonal vibe, which feels like you could be sitting anywhere in the world, try Brown's. The coffee is quite delicious though. And the selection of mouthwatering cakes will make you happy indeed. Bonus points for a huge air-conditioned space, which may be an important factor on a hot Siem Reap day if you want to enjoy a hot coffee.
Opening Times and Location
Open daily 6.30 am to 10 pm.
Location: There's a couple. We liked the river front version – Street 24 Village, Sangkat Salakamrok, Wat Bo Rd, Krong Siem Reap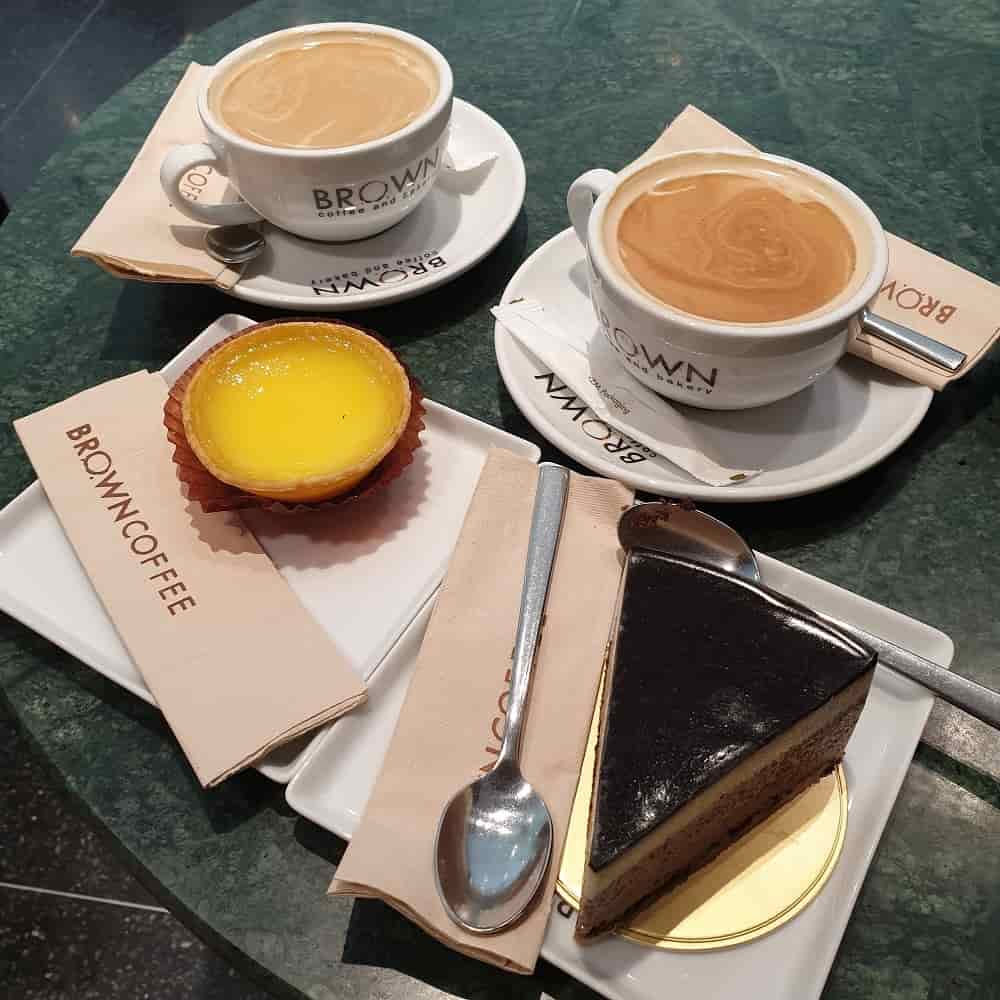 The Round Up – Best Siem Reap Cafes
The Best Coffee in Siem Reap – Little Red Fox Espresso (close 2nd to Crane, and 3rd to Sister Srey)
Not my Favourite Coffee – Vibe
Best Ambience – Crane
Best Cultural Experience – Tribe
Want the Best Takeaway? – Noi Cafe
Notable Food – The rocky road at The Hive and the brownie at Little Red Fox
Where to Stay in Siem Reap with Easy Access to the Best Cafes
The top 5 Siem Reap Cafes are located in Kandal Village which is sandwiched between the Old French Quarter and the Old Market zones. The Old French Quarter is a lovely romantic colonial area. It has leafy and shady streets, big beautiful hotels and upmarket dining. You can also find Western favourites in air-conditioned shopping centres such as Swensons, Starbucks and Dominos.
Staying in the Old French Quarter is suave and sophisticated while still being within easy reach to the other fun parts of the city.
Some of the prettiest hotels in the Old French Quarter:
Some solid Budget Options within the stylish Kandal Village:
Best Budget Hotel in the Centre of Siem Reap
Alternatively, right around the corner from Sister Srey is Neth Socheata Hotel. This is a fantastic budget option right in the heart of Siem Reap with easy walking distance to most everything the city has to offer. They have comfortable budget double rooms and a family room that sleeps 5 people, with breakfast included.
Check Neth Socheata prices on Booking.com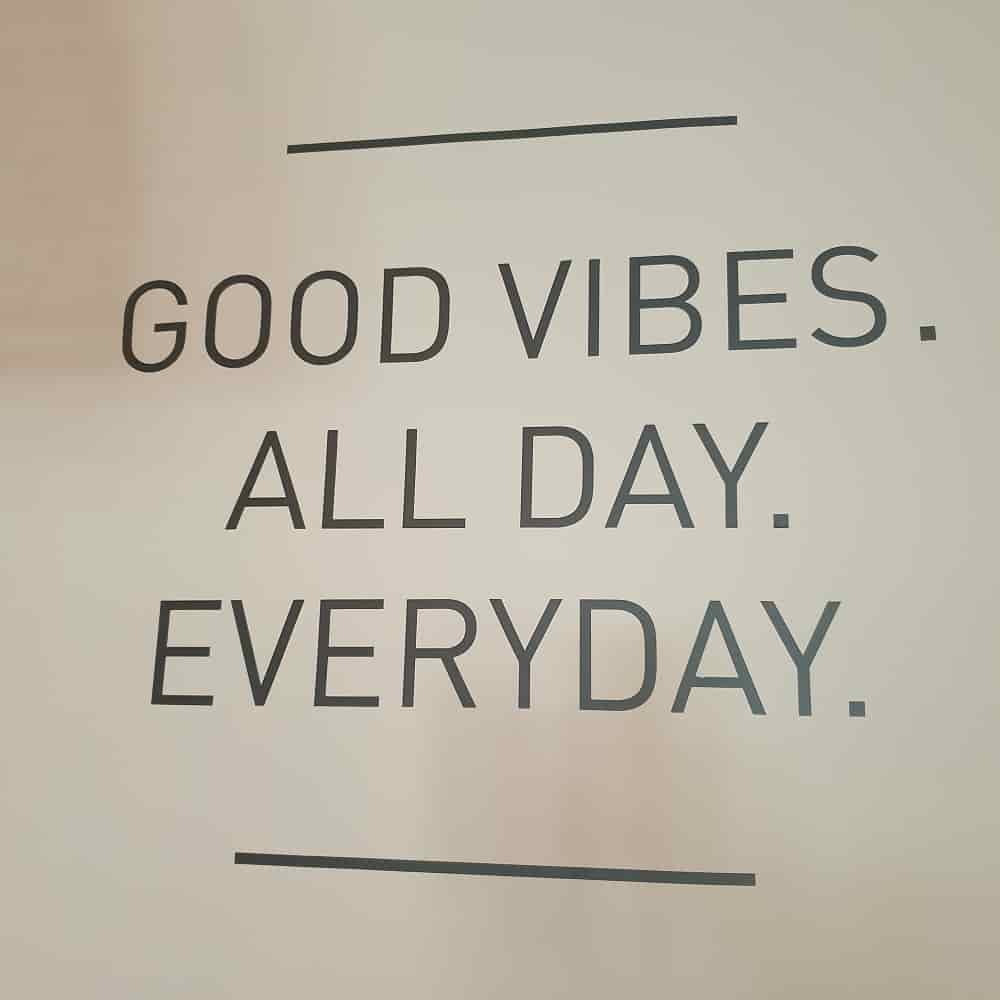 The Best of Siem Reap:
Found out all you need to know in these in depth Cambodia Travel Guides. Any Questions? Feel free to drop us an email kris@gadsventure.com or get in touch on Facebook and Instagram!