Siem Reap is a fascinating city on the verge of becoming the cosmopolitan cultural capital of Cambodia. The Siem Reap restaurants scene is just getting better and better as Cambodians rise from the devastating ashes of the Pol Pot regime.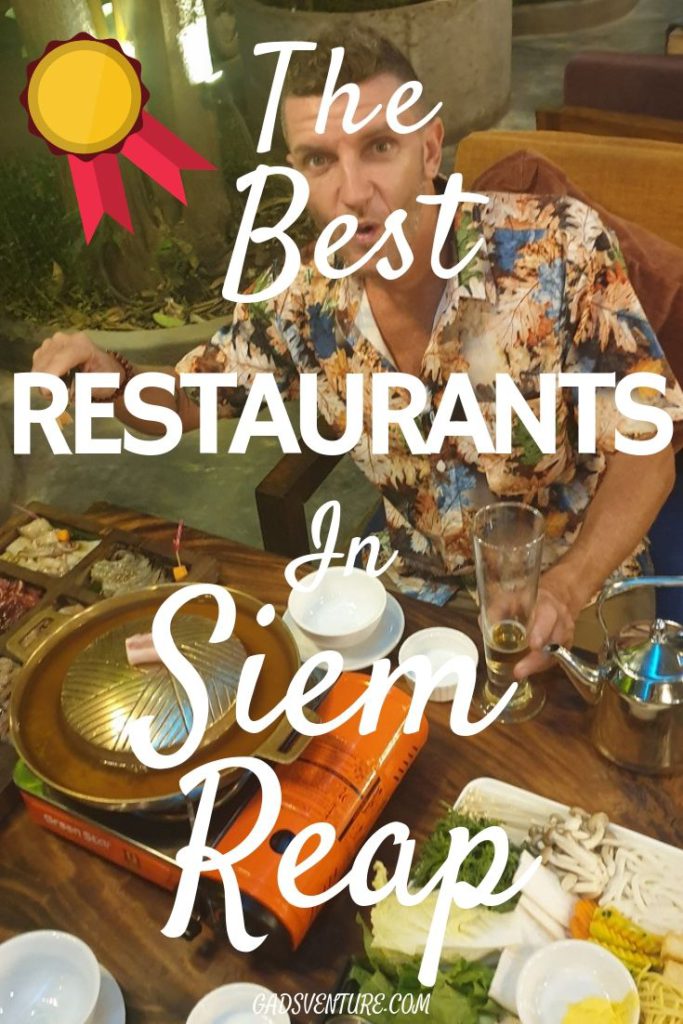 Read This Next: Where to Stay in Siem Reap
The Khmer Rouge robbed so much of the culture and skills of the Cambodians and left them with next to nothing. It has taken a couple of generations for the skills to be re-learnt and honed. One of these skills is Khmer cooking. We found a massive improvement in the quality of Khmer food from when we visited in 2004 compared to our recent 2019 trip.
Other things are a testament to a new cultural Cambodia are the artist's collectives, cafe culture and the rebirth of traditional arts.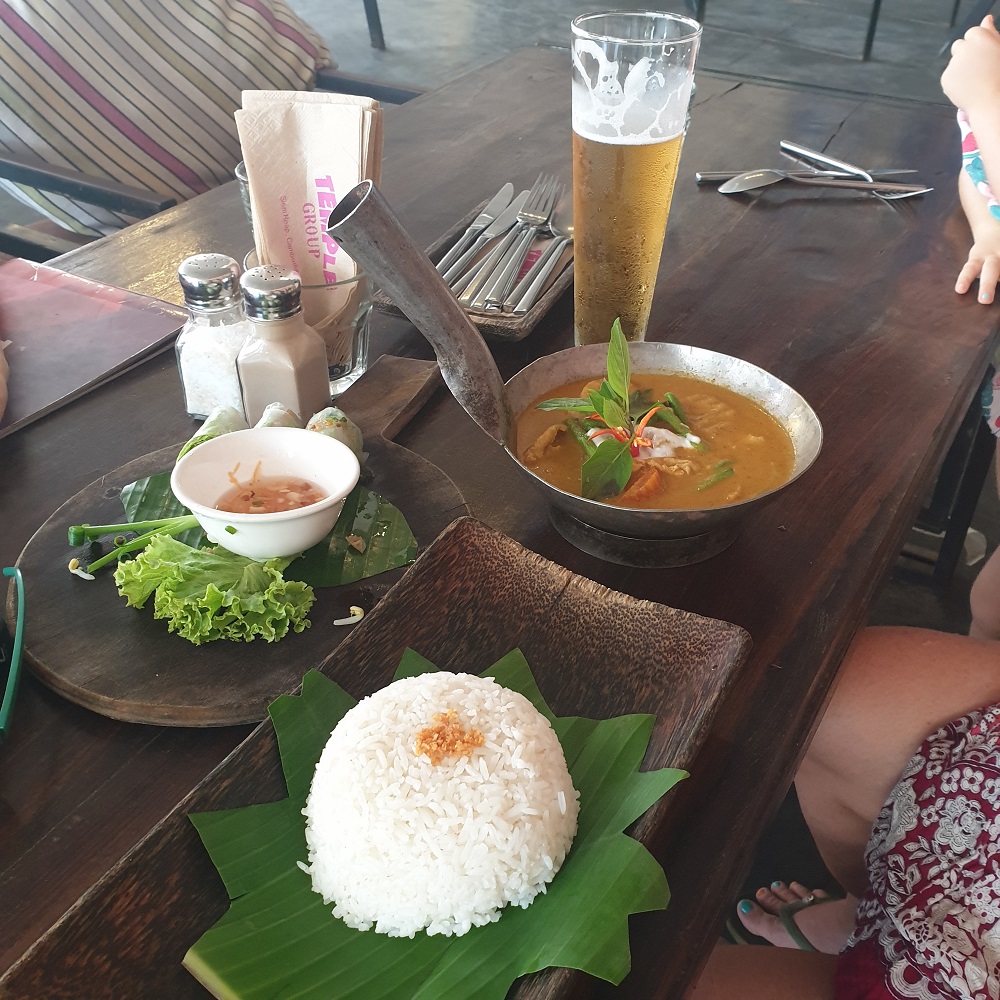 Find out what else there is to do in Siem Reap besides Angkor Wat
Best Siem Reap Restaurants
The Best Khmer Food in Siem Reap
The Khmer food found in Siem Reap is out of this world good. The thick creamy curries chock full of hearty veggies and chunks of meat, succulent pork dishes and flavoursome Amok or Lok Lak were what mostly kept our bellies full and satisfied during our month in Siem Reap.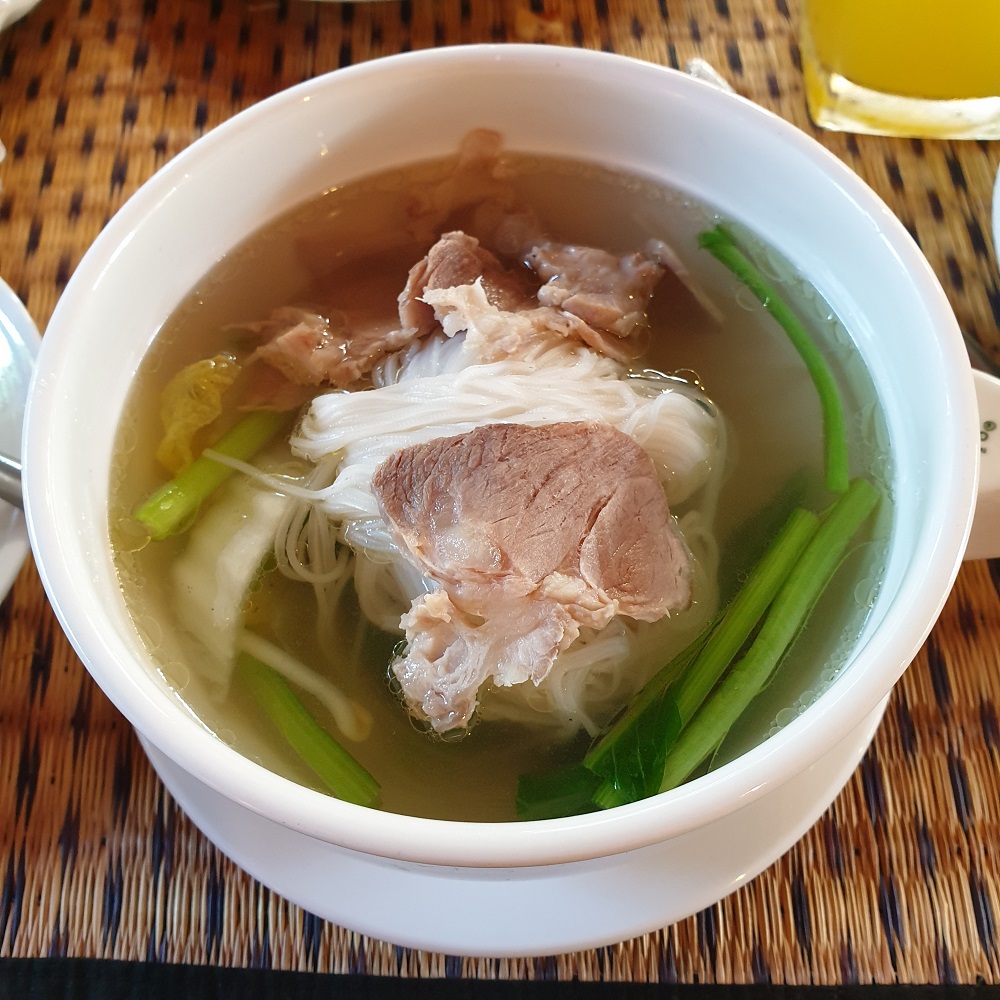 The best Siem Reap restaurants serving the heartiest Khmer Food were on Street 09 lining the top of the Old Market. Here you can get a draught beer for 0.50c, and delicious curry and rice for a mere $3.50. There is an entire row of small Siem Reap restaurants here, all with similar well-priced menus and delicious Khmer food.
Cheaper again, but with smaller servings, try the street food vendors lining the river bank near the Old Market. For closer to $2, you can satisfy your cravings for mouthwatering Khmer offerings.
For a slightly pricier option, go to Khmer Kitchen or Cafe Central for beautiful colonial architecture, or any restaurant along Pub Street.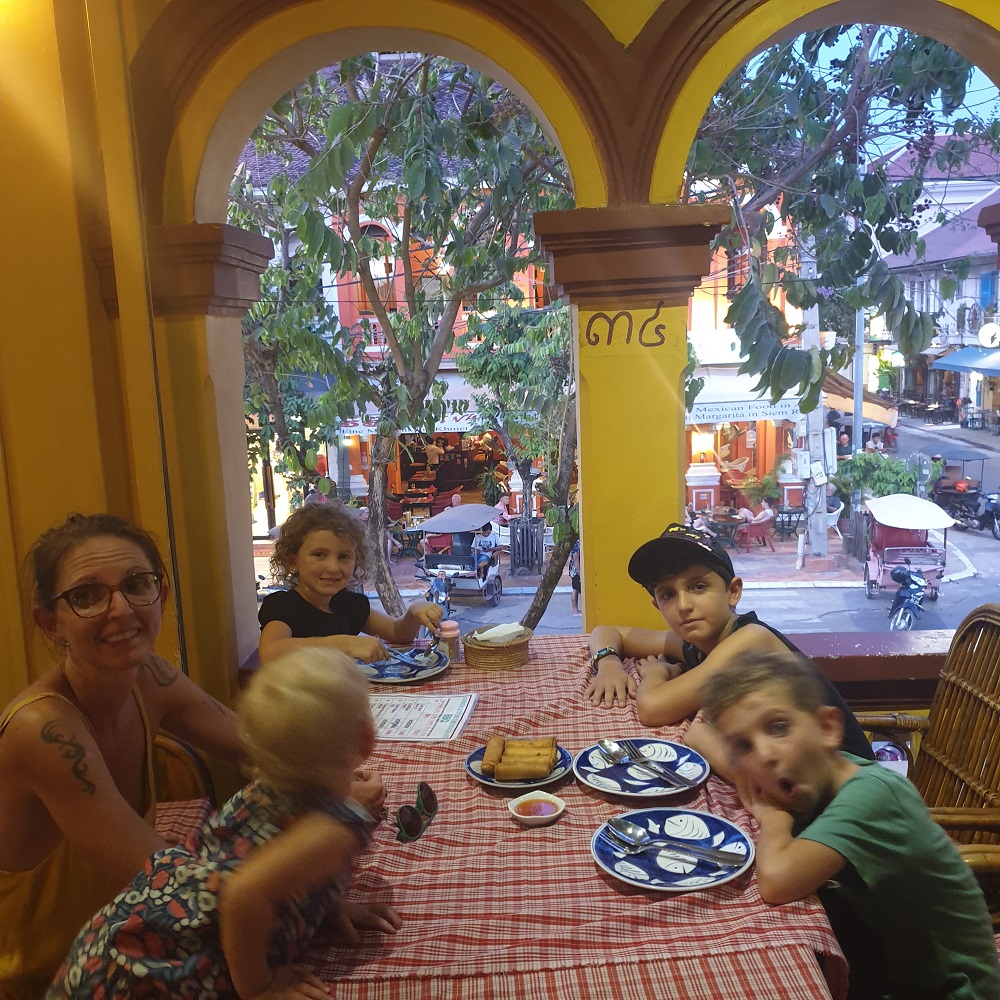 Sok San Road is also lined with similar small restaurants offering diners budget and delicious local fare. Our favourite here was called The Red Angkor and it was very popular and very cheap.
Khmer Barbecue
A Khmer barbecue is something that is not to be missed during your stay in Cambodia. We found the best and cheapest one at Temple on Sok San Road. (There are Temple bars everywhere, and their prices vary).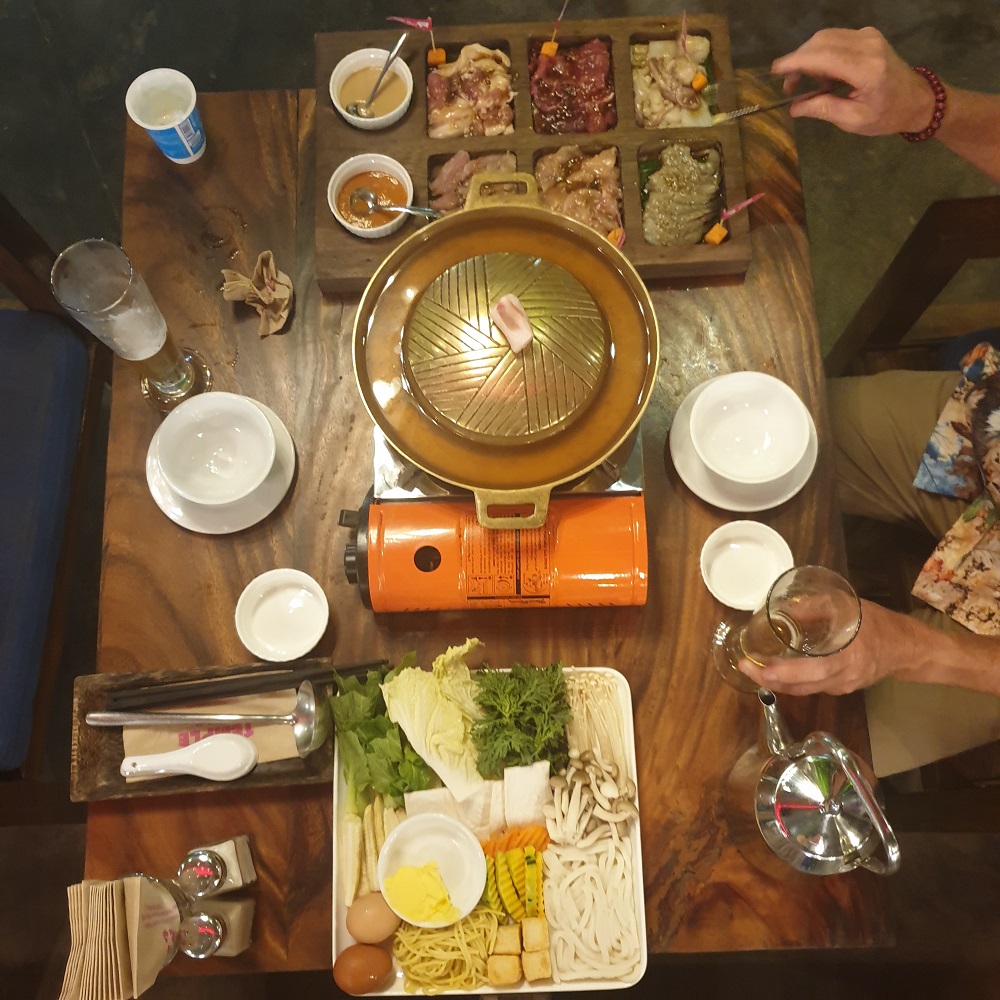 A Khmer BBQ gives you a little stove, soup, a variety of raw meats, vegetables and noodles. You then proceed to heat the soup, add the vegetables, and fry the meat on the top. It is a delicious and long lasting dinner. Expect to pay about $13 for a couple. You can find the Khmer BBQ dinner all over town. The Temple one was the best value.
At all of these restaurants mentioned, you can usually find a variety of both local and western food. When travelling with kids, they usually order egg and rice, french fries, or pizza which is almost always available.
Going to Cambodia soon? You WILL need a visa. Find out the best way to get one here.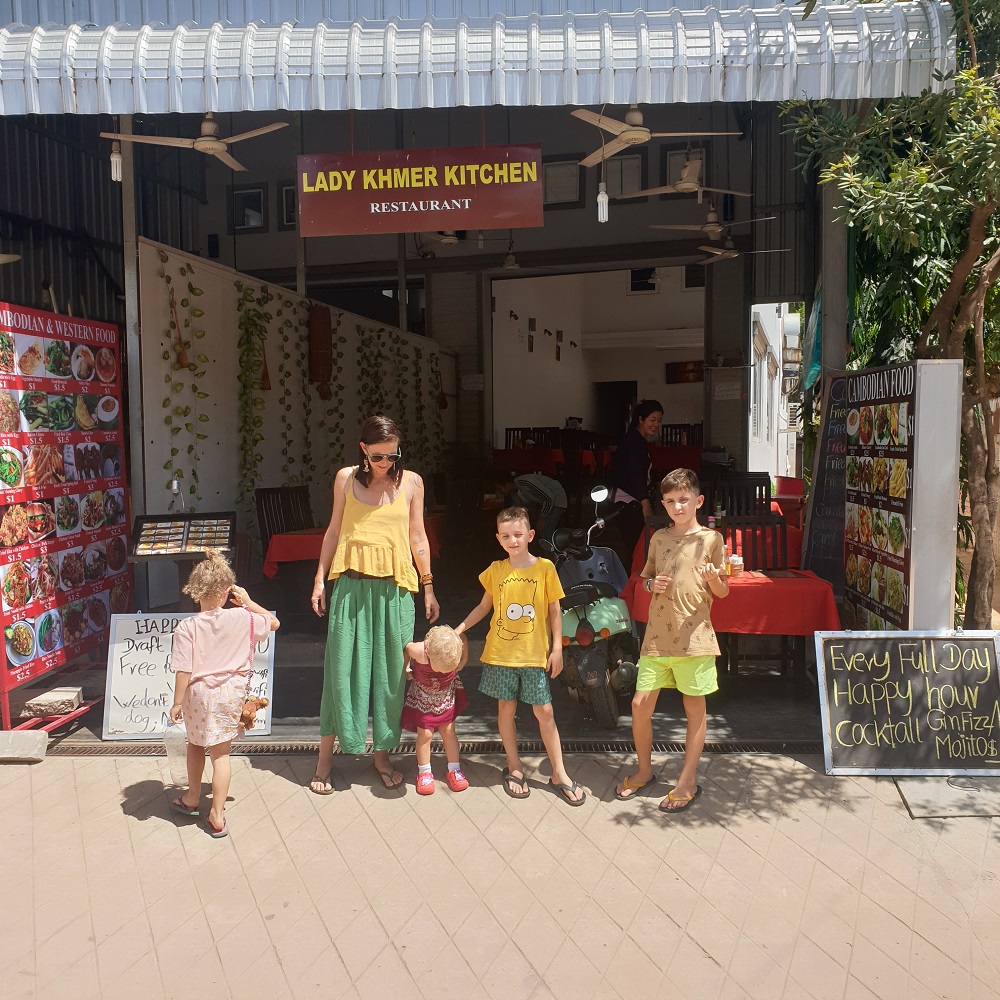 Best Sri Lankan Food in Siem Reap
Sri Lankan Hut has the best Indian Sri Lankan food in Siem Reap. Very authentic, home-style cooked dishes at a perfect price. It's the longest running restaurant in Siem Reap. Sri Lankan Hut recently changed its name from Little India and moved into the lane near Miss Wongs.
Best Mexican Food in Siem Reap
Viva! There are 2 Viva's in Siem Reap. One is on Pub Street, and the other is just around the corner on Street 09 (which is bigger and better).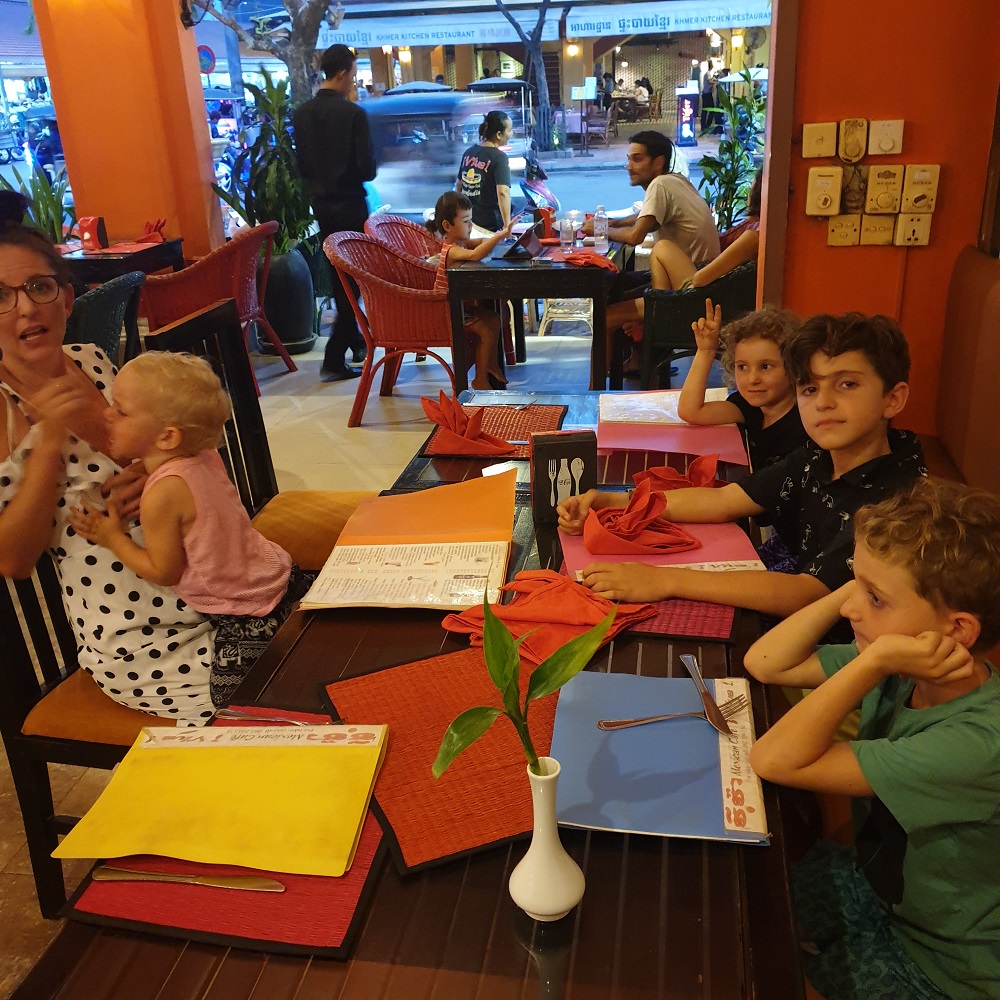 This place has fantastic Mexican food, and cheap frozen margaritas made with fresh pineapple, and mango. The $6.50 chimichangas are absolutely superb! The kids loved the fried chicken and chips here, so it became one of our most regular haunts.
Best Blog Read: When to Visit Cambodia
Best Thai Food in Siem Reap
Thai Kitchen is a $1 tuk-tuk ride south of Wat Damnak. It is worth it though. This quaint area is littered with boutique restaurants but the menu here was very budget friendly. They had delicious and authentic Thai food that didn't break the bank. And the staff were so lovely! They made us want to come back again and again.
Best Greek Food in Siem Reap
I had the best souvlaki and homemade lemonade this side of Greece at the airy and comfortable Elia Greek Kitchen. This centrally located restaurant (just across from Viva) boasts a great open and friendly atmosphere. The enthusiastic staff and fantastic food make dining here an absolute pleasure. Open til late, try the Sangria after dark.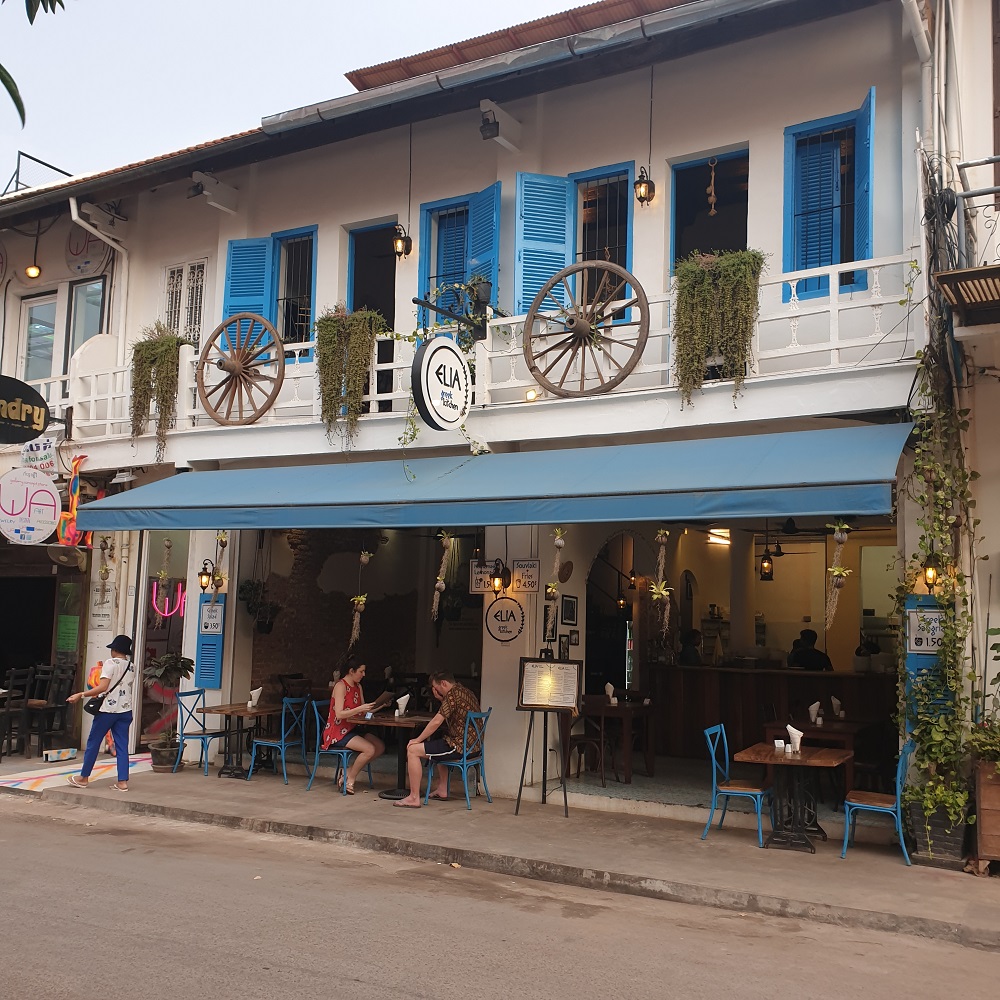 Best Pizza in Siem Reap
We found woodfired pizza just about everywhere in Siem Reap. Our kids' favourite pizza was at Temple though. They were huge and had a thin and delightfully crispy base and ample toppings. The kids loved the Hawaiian pizza best, and a large one of these only cost $7 (it fed 4).
Read This Next: Angkor Wat in 3 days
Western Food in Siem Reap
Most Siem Reap restaurants will offer a selection of decent Western food. With our kids in tow, this is important for us. French fries, pizzas, hamburgers, spaghetti bolognaise, and toast were almost always on the menu.
There are a few well known Western chains in Siem Reap as well. These include:
The Pizza Company (they deliver)
Burger King
Gloria Jeans
Swenson's (amazing ice-cream sundaes)
KFC
Hard Rock Cafe
Starbucks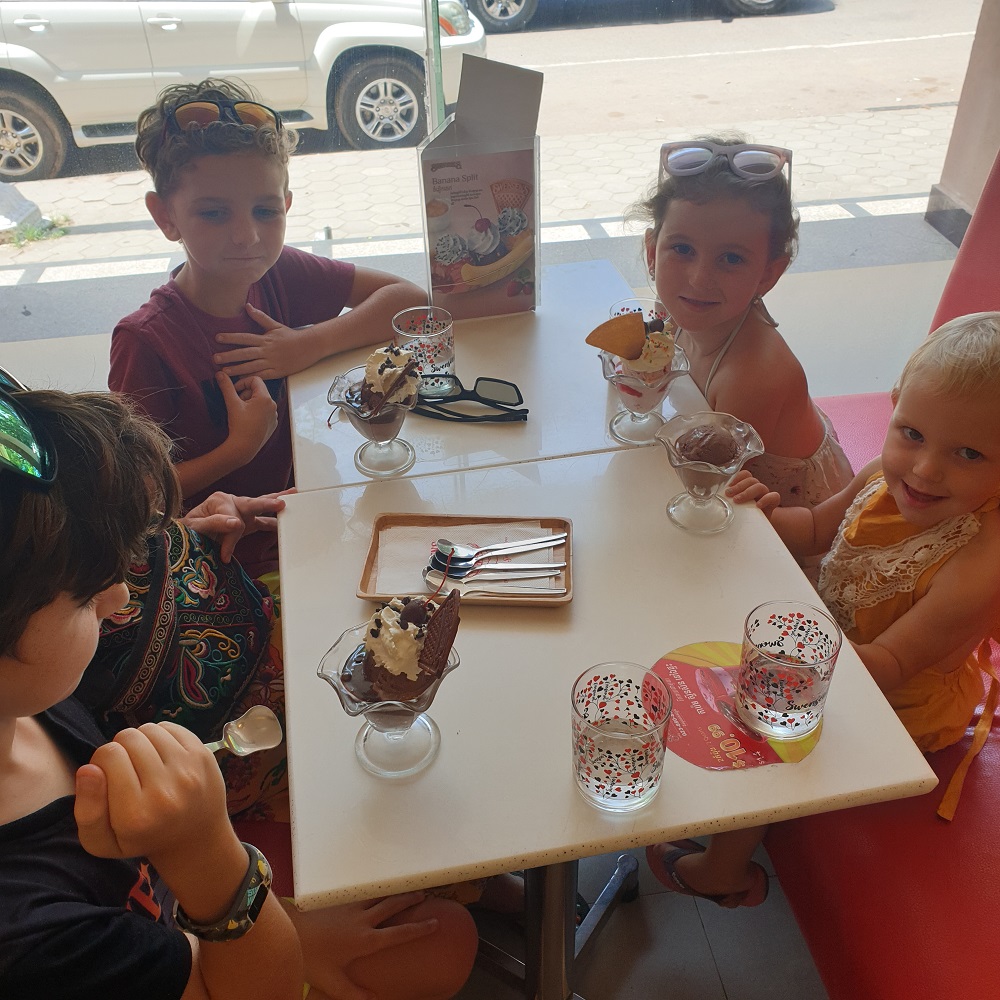 There is no McDonald's in Cambodia.
What Currency is Used in Cambodia? Find out here
Best Vegetarian and Vegan Food in Siem Reap
For vegetarians and with vegan options, you have to try Chamkar Vegetarian Restaurant in Street Alley, just off Pub Street.
Across the river you can find Banlle Vegetarian Restaurant. This place has consistently great reviews for their impressive range of vegetarian and vegan food. And the garden setting provides a lovely atmosphere.
Best Coffee in Siem Reap
As well as Siem Reap restaurants, we were on the hunt for the best cafes in Siem Reap too. We were delighted to find the cafe culture here is not only alive and well, but thriving! Head to Kandal Village and check out our favourites for the best cup of coffee:
Crane
Little Red Fox Espresso
Tribe
Closer to town, Sister Srey is a winner too.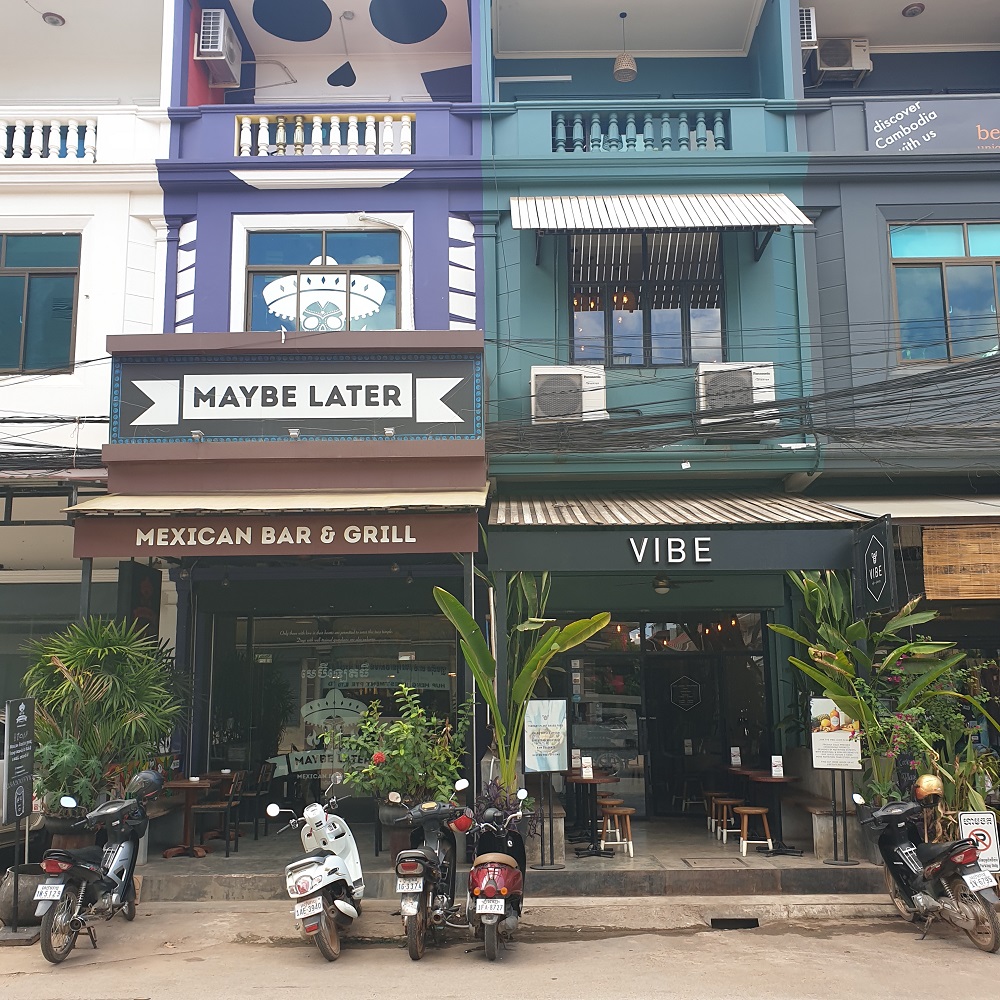 Read More: The 8 Best Cafes in Siem Reap
Siem Reap Restaurants
Siem Reap is a classy city. It will continue to bloom as tourism grows, and is still rising from the ashes of its terrible past. The selection of Siem Reap restaurants is only going to improve, but I hope this list of our favourites will help you have a great dinner out tonight! Let me know if you find any great Siem Reap restaurants I have to add to the list!
Stay in Siem Reap
We stayed at Naga Gate Boutique Hotel and Neth Socheata Hotel. I highly recommend both for budget-minded family travellers. For a break down of all the different neighbourhoods and the best hotels for all budgets, click on the link below:
Best accommodation in Siem Reap
Visit Angkor Wat Siem Reap
This post will tell you all you need to know BEFORE you go
Cambodia Guidebook
We love using the Cambodia Lonely Planet