Looking for that all-round best affordable compact camera? Look no further, it is the new Go Pro 7 Black.
Read on to find out how to use the Go Pro Hero 7's amazing functions, it's pros vs cons and my personal Go Pro 7 Review written by an actual down to earth travel blogger.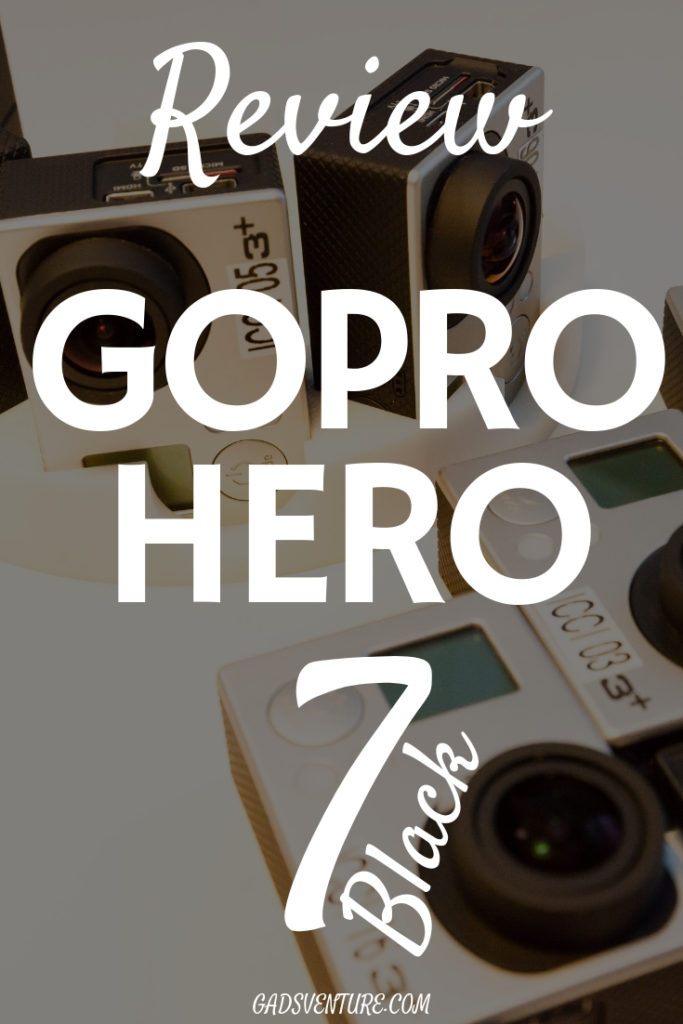 Is the Go Pro 7 the Best Go Pro Ever Made?
I have owned the Go Pro Hero 2 in the past and let me tell you the Go Pro Hero 7 is the best one yet!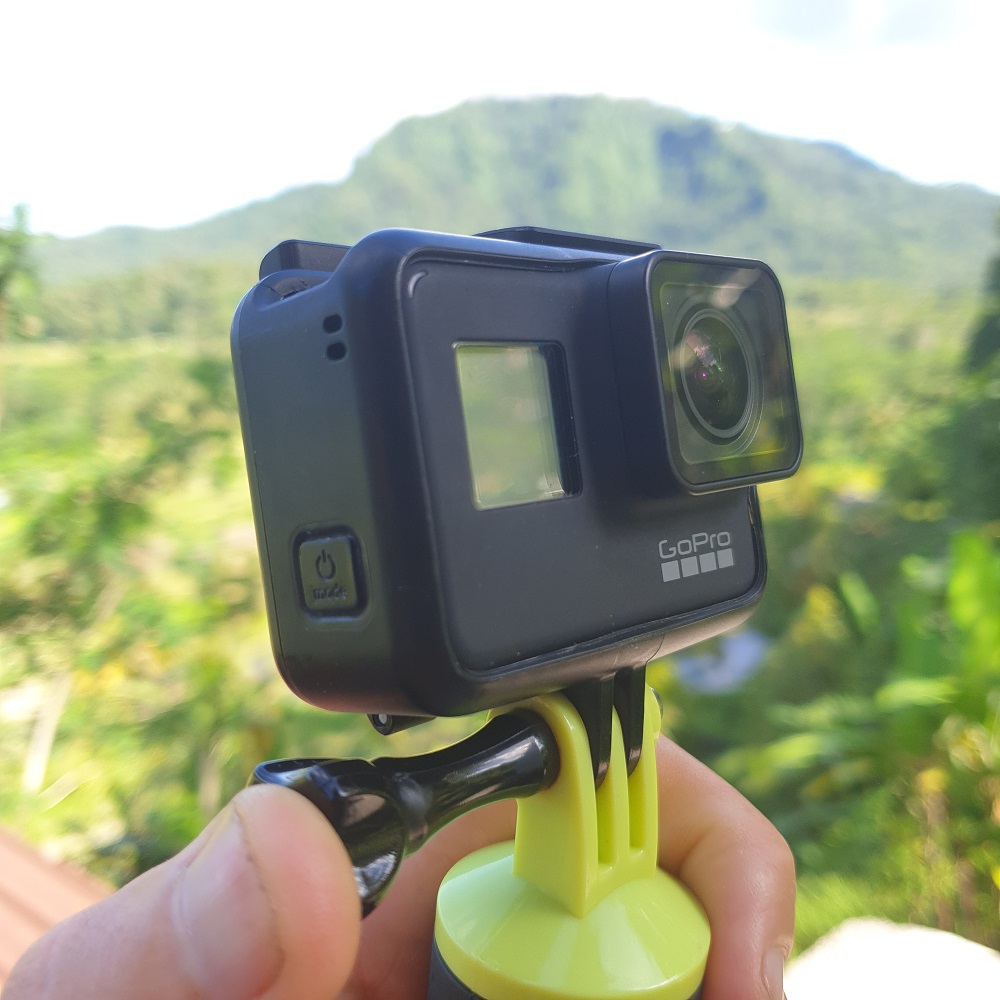 Taking Your Go Pro 7 In the Surf
I am a surfer and like taking my Go Pro 7 into the pounding surf.
The older Go Pro models would fog up after about half an hour and leave me with really bad footage. Also, snow footage would be the same, it just didn't like different ranges of temperatures.
The older Go Pro was in a case so I think that caused an issue with temperature control.
Transferring Files from Your Go Pro 7
Older Go Pros couldn't transfer straight to your phone making it painstaking for most uses. You would have to eject the card copy paste the files, then import it to your movie software.
They improved this over the years, but only now have they really hit the nail on the head.
The new Go Pro Hero 7 has none of these issues and the company has really increased their game.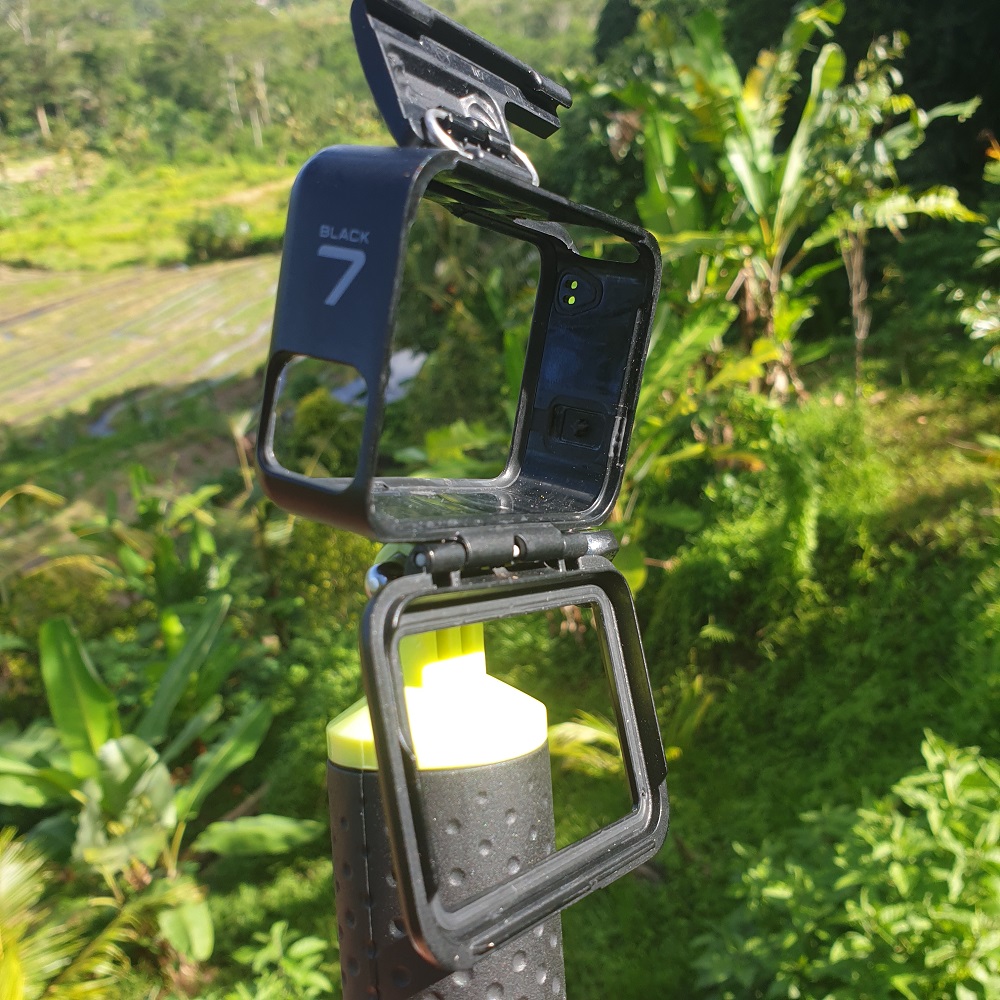 Why is the New Go Pro 7 the Best?
The Go Pro 7 Black is the best because they have listened to the problems clients were having and solved them.
They have made this camera so easy to use and hassle free.
Hero 7 Stabilization is Amazing
They have improved the stabilization, so no need for gimbals and all that fancy equipment.
All you need now is the Go Pro Hero 7 Black a smartphone and the Go Pro App installed and you can do anything.
Share videos straight to Facebook, Instagram or just straight to your phone for later.
Go Pro App for Video
Go Pro even has a cool app called Quik that will make a video for you, including rad music.
All you have to do is choose the videos you want and the software will cut it up into a super trendy video to share with friends.
How cool is that!
Go Pro 7 is so Small & Compact
It's small and compact, still has the simple functions (I will go through this later in the post) The Go Pro 7 is waterproof and super tough.
No wonder it is the number one action camera on the market.
Pros and Cons of the New Go Pro 7
It is an amazing camera that I am personally using while traveling through Southeast Asia.
I am really putting my Go Pro 7 through its paces by using it every day, in the ocean, on the bikes, on the street and pretty much every kind of element under the sun.
So here are the Pros and Cons:
Pros of the Go Pro 7 Hero
It is Black in colour, which makes it super discrete, especially overseas when you want to capture people naturally or something you are not allowed to film. (No one even knows your filming)
Hero 7 is small and rectangle in shape so even if you have the hand grip attached to it you can fit it into your pocket.
Lightweight and tough, you don't even know you are carrying it half the time. At times you may even think you have lost it because it is so compact.
Replaceable glass lens cover for if you smash or scratch front.
Waterproof for 10 meters. No waterproof cases needed, just turn it on and shoot footage without care about water, mud, sand or snow.
3 inbuilt microphones give quality sound, so you don't really need an external microphone.
Super simple to use, you can either turn it on at the side and select your function, if set just press record, film, then hit stop. Yes, it's that easy.
Easy to just transfer video's straight to your phone via Bluetooth so you can easily share videos with your friends and family.
The camera hasn't got the problem of fogging up when filming in the ocean (surfing for example).
Free app to make cool videos really quick, the app does all the hard work for you. Just add video clips and a title and your away.
Films in 4K-2.7K and has a super smooth internal stabilization for that gimbal looking steadiness.
Has functions like night mode, wide-angle shooting, linear shooting for that square look, time lapse.
You have the ability in the Hero 7 to extract pictures from your video, this is what I do for stills as you can capture the exact moment you would like without needing to get the exact picture.
Go Pro has a million accessories for all types of activities like surfing, skiing, riding, skydiving, running, motorsports, vlogging and just general filming. Very versatile!
The price! It is super affordable prices starting at around $550AUD.
As you can see there are a lot of pros with the new Go Pro 7. But, I have also come across a few cons with this product.
Cons of the Go Pro 7 Hero
It takes a few seconds to start recording from off, so if you quickly need to catch a certain moment at times you need to be ready.
You can't have ultra stabilization when using 4K or use camera in linear mode. You need to be filming in 2.7K to be able to take advantage of these features.
Go Pro 7 sometimes won't turn on randomly, so you will need to pull the battery out and back in for some reason, only happens now and then.
The screen is rotatable depending on how you are filming but sometimes it won't flip back when recording.
I have noticed sometimes after copy-pasting off the card a couple of times you will need to reformat card or it will cause you problems. (This always happens at the wrong time)
Uses a lot of memory especially if you are doing a lot of filming such as I am on my world tour and transferring to phone really takes its toll on the memory of your phone.
The battery could last longer, I thought it would last all day, but if using the camera a lot it does drain quite quickly. Still better than the old ones.
Sometimes you can have a little fight with the camera when you are trying to turn it off. (hold the off button for 3 seconds then release to turn off but if you miss time it, it will keep turning back on)
The latest update has made it harder to transfer videos to my phone, it now transfers straight to app.(I use other apps so this is a little annoying)
Night time shooting could be improved for better quality.
What Will You Use the Go Pro For?
The pros and cons for the Go Pro Hero 7 Black will depend on your uses and what you are filming for.
I like to make short films for Facebook and YouTube so I am software focused, but if you just want to capture memories on weekends and make some quick videos for family and friends, you probably won't encounter most of the cons I have discussed.
Rating the Go Pro Hero 7 Black
I give this camera a 9 out of 10 and it is my favourite camera, I just take it wherever I go.
I actually prefer it over my phone now, you just don't have to worry about it.
Rain? No worries. You can take less care of the Go Pro 7 compared with other camera's because it is so robust.
Be careful when zip lining, the screen can be scratched if it comes in contact with metal but the glass lens can be replaced.
If you want an overall great camera that does everything well get yourself a Go Pro Hero 7 Black, you will not be disappointed.
Buy Your Go Pro Hero 7 Black Edition Here!