Have you plenty of time up your sleeve to find more fun things in Siem Reap? Then Artbox Siem Reap is for you.
Located near central Siem Reap, Artbox is the best 3d Trick Art Museum in the world. After visiting the amazing Art Space you will see why.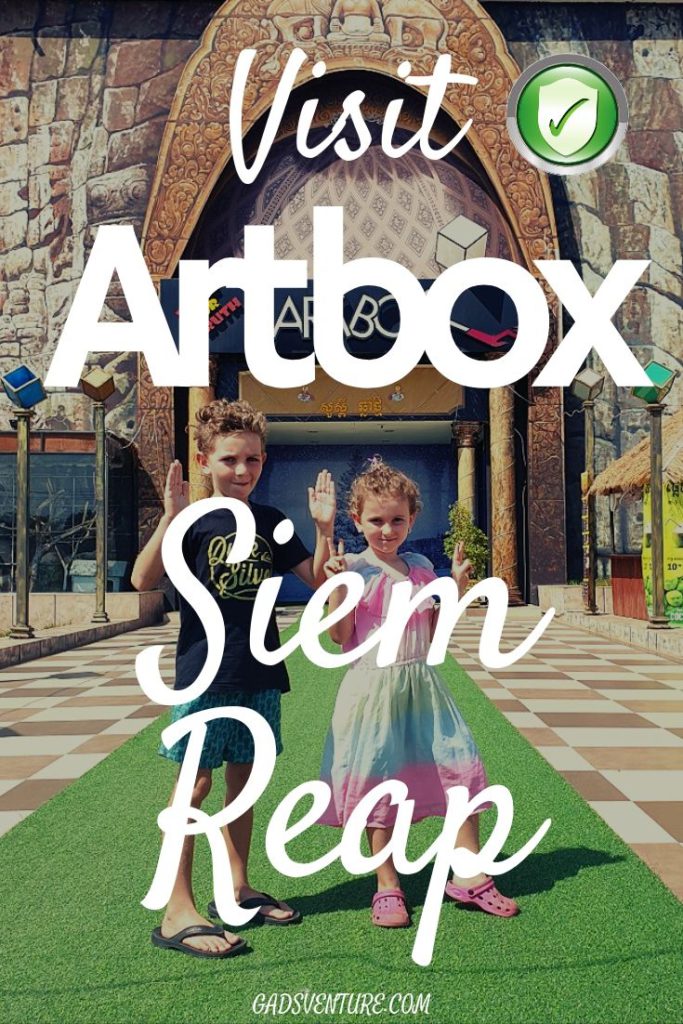 Have a blast with family and friends and take fun and silly photos inside the artworks!
Be ready to be amazed by artistic masterpieces drawn in 2D stereotypically so that it feels like it is alive. The visual masterpieces are an experience like no other.
Artbox Siem Reap was a super standout 2-hour adventure where you get to experience amazing visual illusions and be apart of the art. This place is a great change from visiting temples everyday when staying in Siem Reap.

Artbox Siem Reap with GetYourGuide
We booked this tour through GetYourGuide for the best price, reliability and the convenience of paying online.  You also get the advantage of paying in your local currency which is another savings.
We regularly use GetYourGuide and are always happy to fully recommend them for transport and tours. Because we pay for all our tours ourselves, we are always on the hunt for the best price.
So every tour we do has been heavily researched to make sure we are getting the total value for money. All our opinions are our own.
If you want more information on Cambodia and how to travel to Siem Reap and surrounds, read our Cambodia travel guide. 

Video of our Artbox Tour in Siem Reap.
Booking the Artbox 3D Trick Art Museum
Booking was easy via the GetYourGuide App, just search Siem Reap attractions and select the World's Best 3D Trick Art Museum Artbox in Siem Reap. Or follow this link.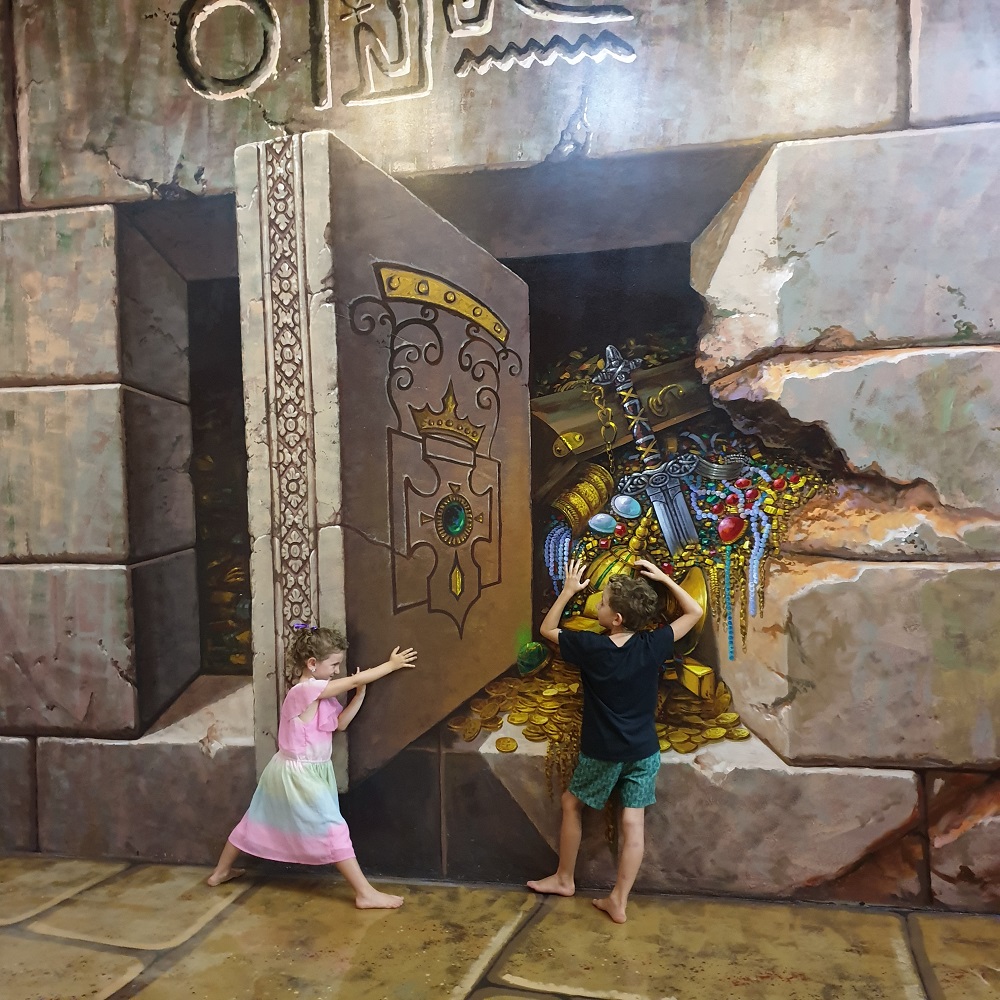 This particular activity was short at only 1-2 hours depending on how many photos you wanted to take. It really heats up in Siem Reap in the early morning so we chose to visit the air-conditioned Artbox at 10 am, we didn't fancy being in the heat during the middle of the day.

Cost of Artbox Siem Reap 3D Trick Art Museum
At $13.20AUD per Adult and $8.80AUD per child, this tour was a great cheap option within our price range. Artbox Siem Reap is a great activity to break up the day and the best thing to do with kids, they loved it. The tour includes a round trip shuttle bus transfer from Pub Street too!
The shuttle bus departs hourly from Sivatha Road, directly in front of Canadia Bank near Pub Street. Details are provided on booking.
If you don't take the tour and decide to use your local tuk-tuk driver it will cost you $7-10US dollars return trip from your hotel. Ticket prices at Artbox Siem Reap ticket booth cost $10US for adults and $7US for children over 6. So the GetYourGuide tour is definitely the cheapest way to go, with less hassle.
Another advantage of booking online is you can use your credit card to pay securely and can cancel for free up to 24 hours before your trip if your plans change, how cool is that.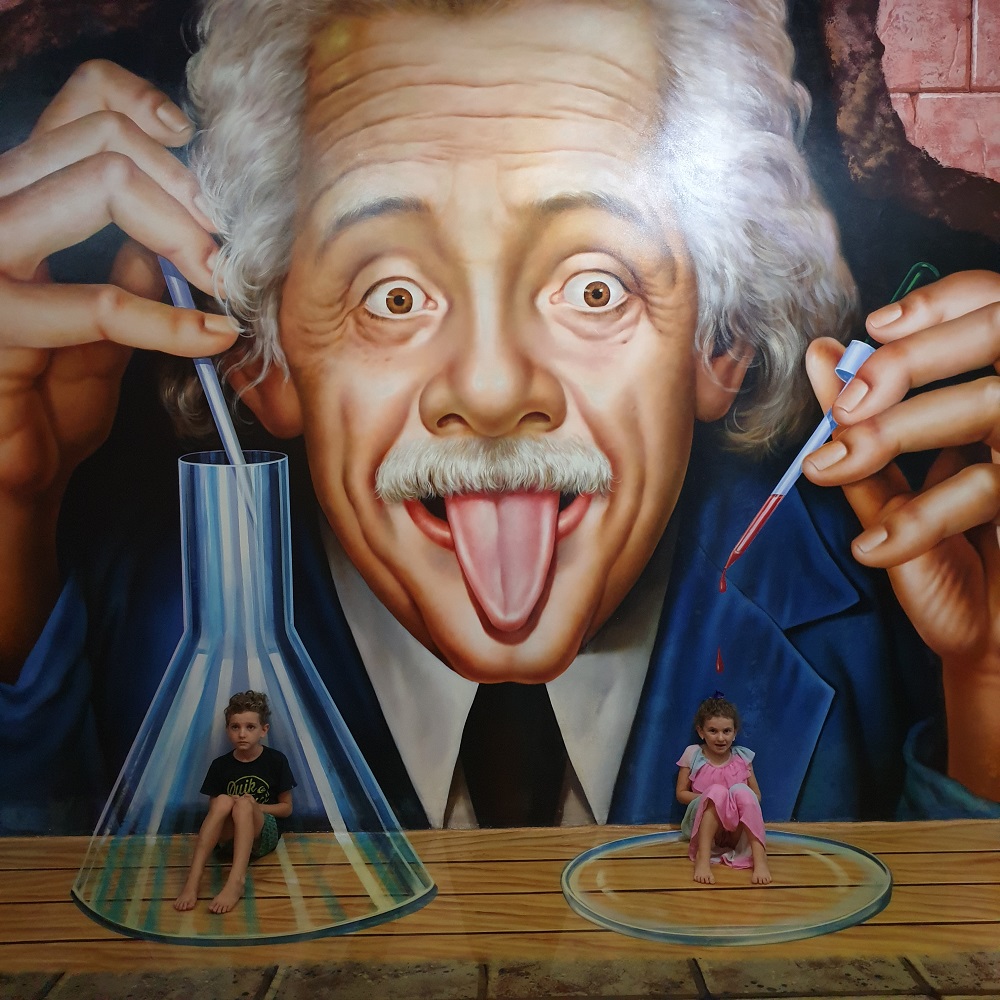 The Artbox Siem Reap Experience
Artbox Siem Reap is only a 5-minute drive from the main centre of the city. The building is easy to find as it is very big and covered in beautiful art which stands out in Siem Reap.
Hop onto the included shuttle bus if booking online and arrive at the Artbox building where you will enter the giant hallway. Show your GetYourGuide pass and you are away.
Shoes are not allowed inside Artbox and will need to be handed into the locker room for free storage.
Once you enter through the gates to Artbox you will be shown what to look for when taking your photos of magical illusion so that you get the best shots.
Now that you have entered it is up to you to weave your photography magic and try to get the best pictures of each 3D art piece.  This was so much fun especially with my 5 and 7-year-old as my models.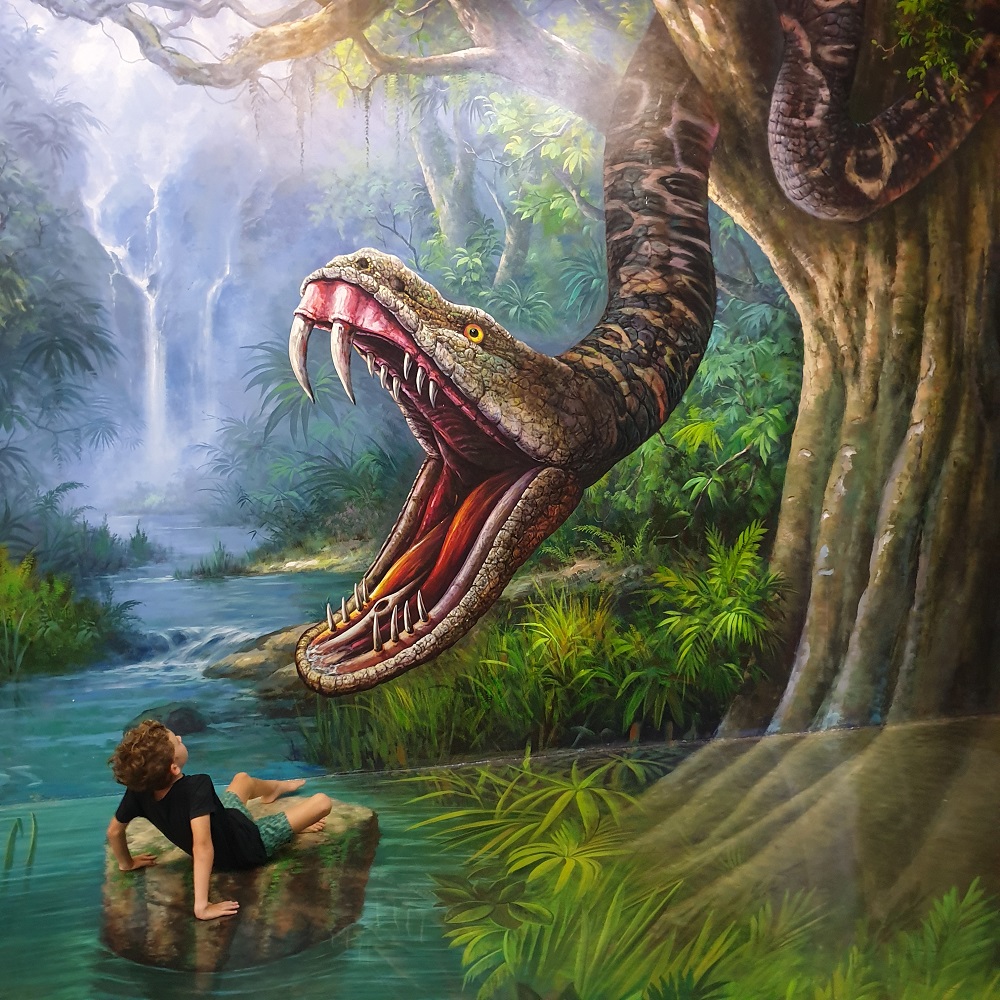 Read About: 18 Fun Things to do in Siem Reap
Artbox 3D Trick Art
Artbox is filled with more than 150 lifelike trick-eye art pieces and you won't be able to resist taking a photo of every single one.
Each masterpiece creates a special visual effect that allows you to become a piece of the art.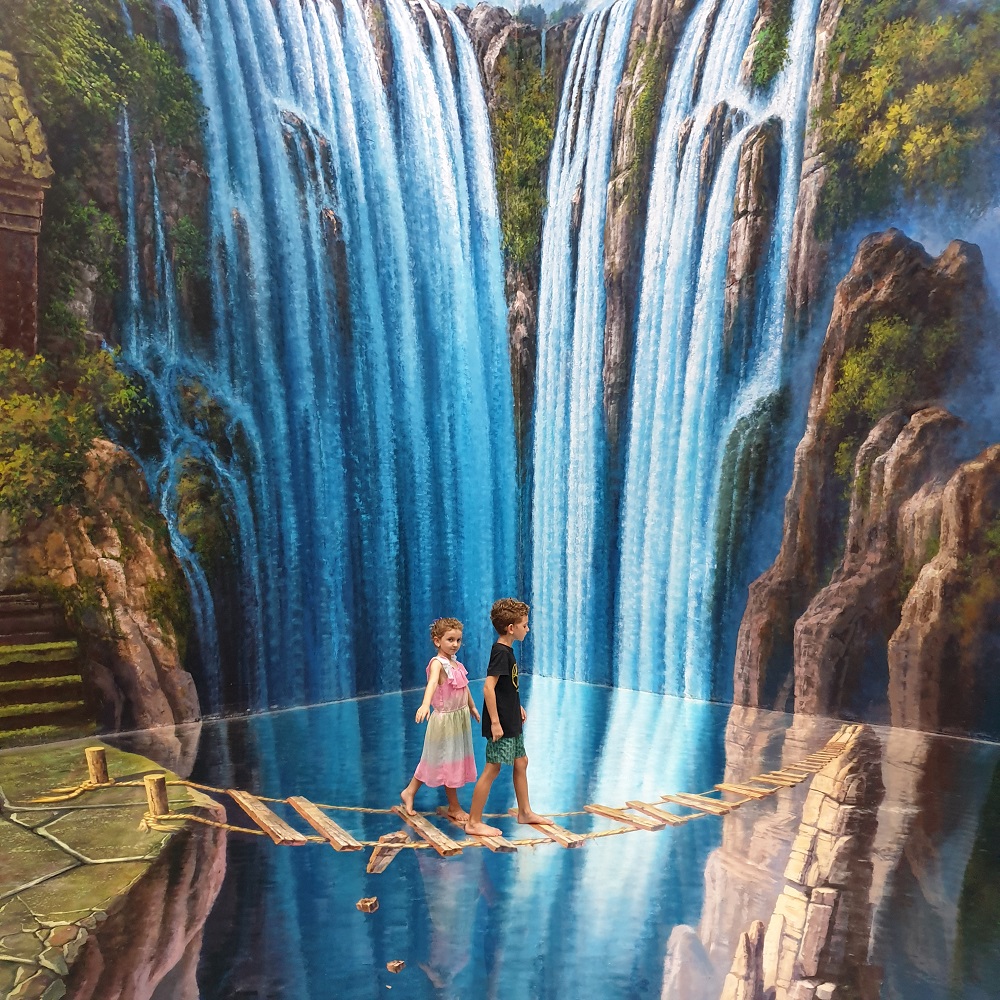 Within Artbox you can explore every corner of the world without having to travel. Explore everything from lush rainforests with giant animals, surf giant waves, play with great white sharks, visit the ancient wonders of the world or step back in time to be a part of history.  Artbox has something for everyone from young to old. 
We loved it, especially the kids. They loved the role play and were so over-excited!

Artbox Siem Reap Map Location
Read This Next: Best 3-day Angkor Wat Itinerary
My Artbox Siem Reap Review
The Artbox 3D Trick Art Museum with GetYourGuide was a great 2-hour activity to do with your children.
You have the entire day to use your GetYourGuide pass and if you decide not to participate you can cancel your booking 24 hours in advance.
The Artbox museum can be enjoyed alone or with a group we were a group of 3.  It helps if you have a photographer to take the photos.
Lunch is not included when you book through GetYourGuide but there is a reasonably priced cafe at the exit of the 3D Trick Art Museum with delicious food and drink available.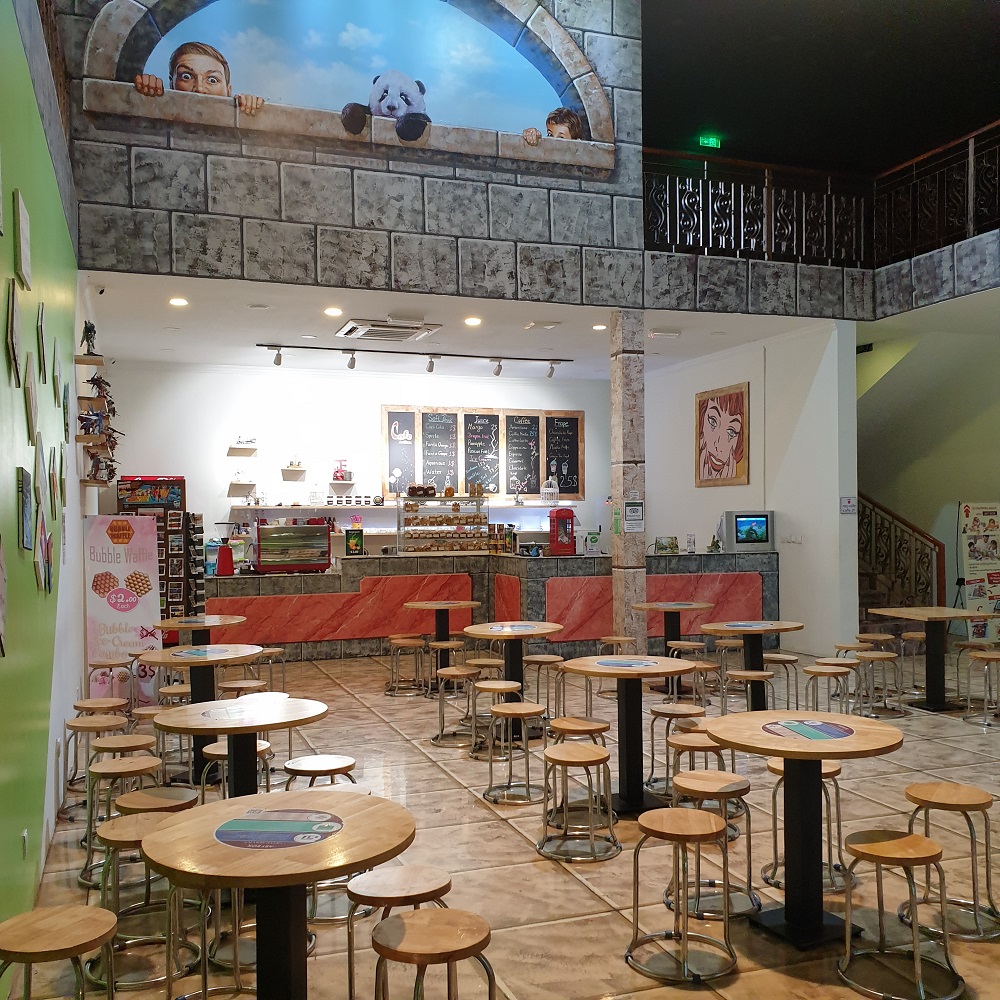 What to Bring
Make sure you bring a camera!  This is the number one most important item so don't forget it.  Make sure you have a lot of space available on your SD card because you will take over 100 photos of you and your friends in the craziest destinations and locations.
Bring excitement, wonder and an open mind as you explore the wonderful art of Artbox.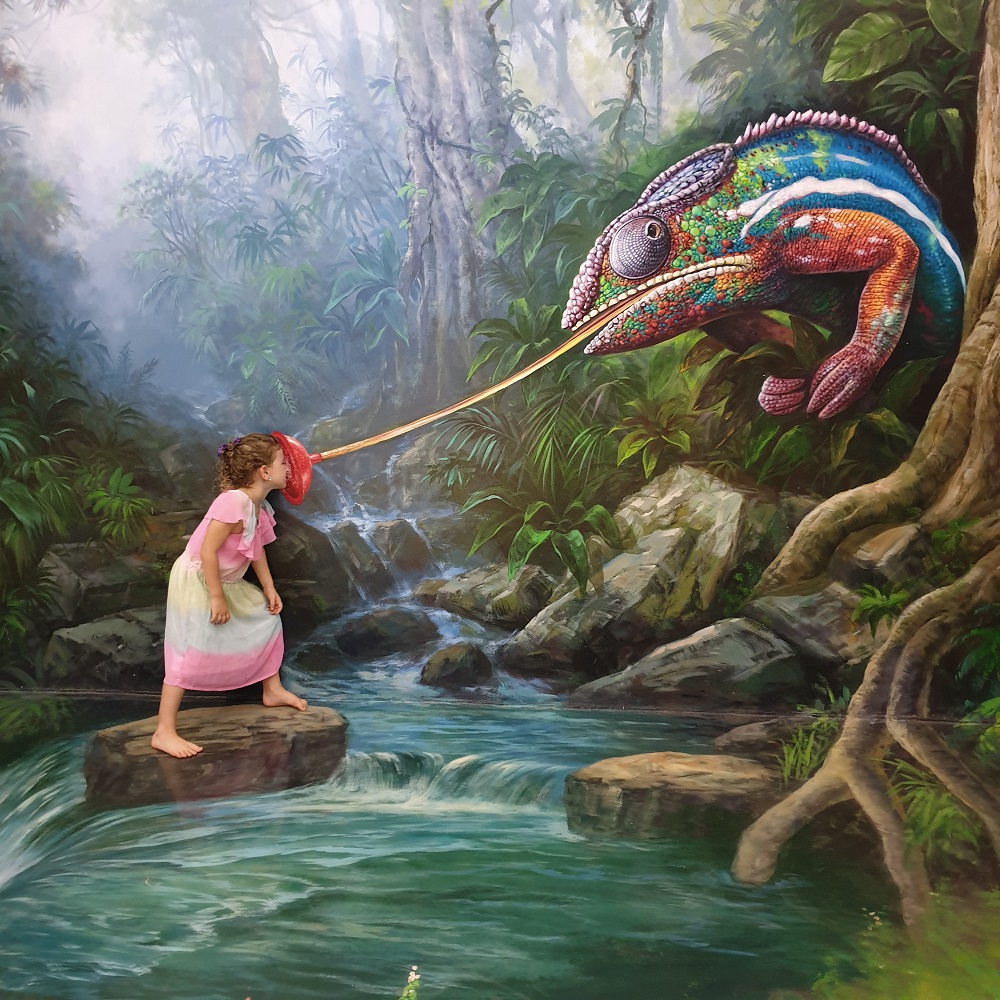 When To Go
The Artbox center is open from 9 am to 9 pm every day so plan your day around these times.  We visited around 10.30 am and found it to be relatively quiet. Plenty of local Khmer visitors love this place too, so visit earlier than later to avoid the masses. 
More Info: Money in Cambodia

Read This: Best Siem Reap Restaurants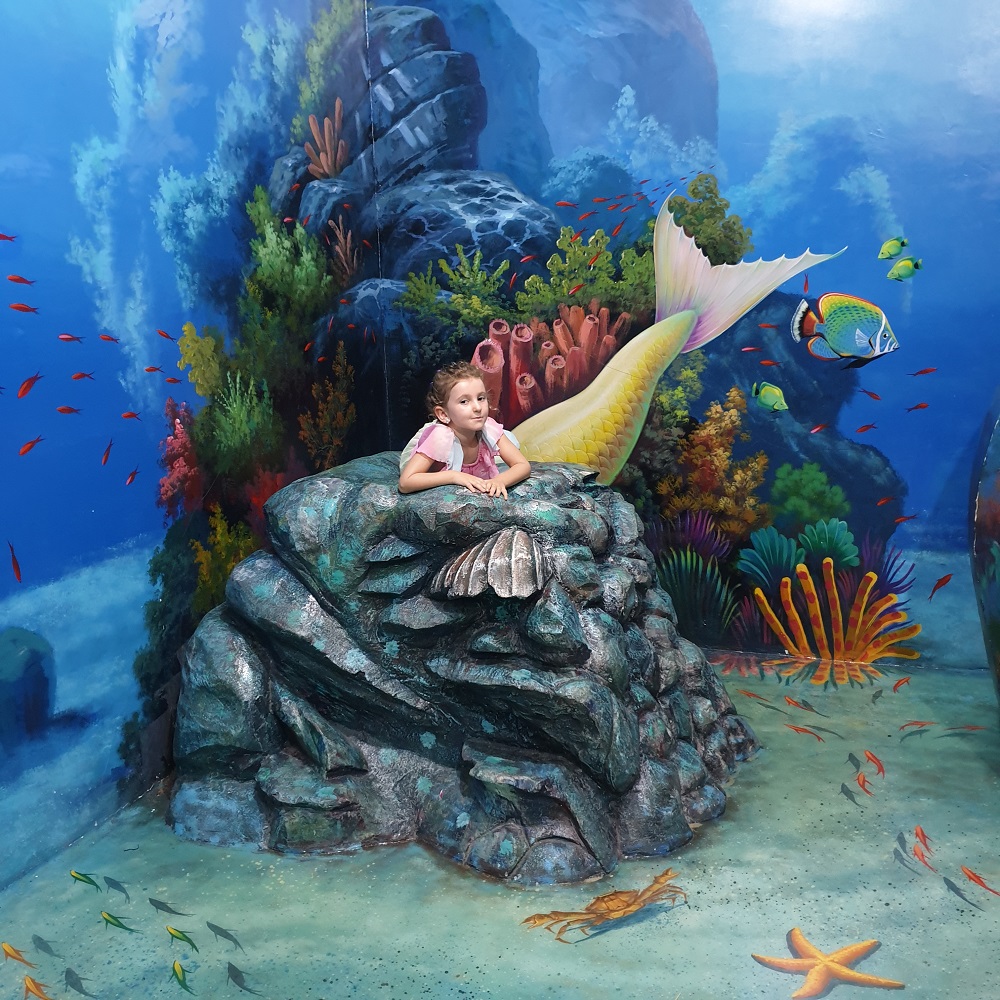 Is Artbox Suitable for Children under 6?
Definitely, we have a family of 6 and if it weren't for our eldest son falling ill to a bug we would have all been there.
Your kids will love it, they can run around the centre without getting into trouble. It is suitable for children 2 years and up. (Just don't let them be photobombers!)
We walked through the entire Artbox in about 1.5 hours and not once did my kids complain, amazing!

Check out some other great tours we have booked with GetYourGuide here:
Read Next: Where to stay in Siem Reap
Another Great GetYourGuide Tour
The best part about booking tours through GetYourGuideis that there are no cash transactions (apart from souvenirs and treats) to deal with. It's fun, easy, no stress, and no problems.
There are no time limits at Artbox so take as long as you like because it is amazing.
I have so many incredible photo's of my kids and I in amazing places with amazing artwork that I couldn't post all of them onto social media or this blog which is a shame.
Conclusion
Want some extra things to do in Siem Reap when you visit? Then this small art experience will really make your day and give you a ton of Instagram pica to share with your friends and family for weeks to come.
I highly recommend this experience to anyone with or without kids it is that good, I wish I had one of these in my town.
Book your Artbox Experience here with GetYourGuide and save time and money.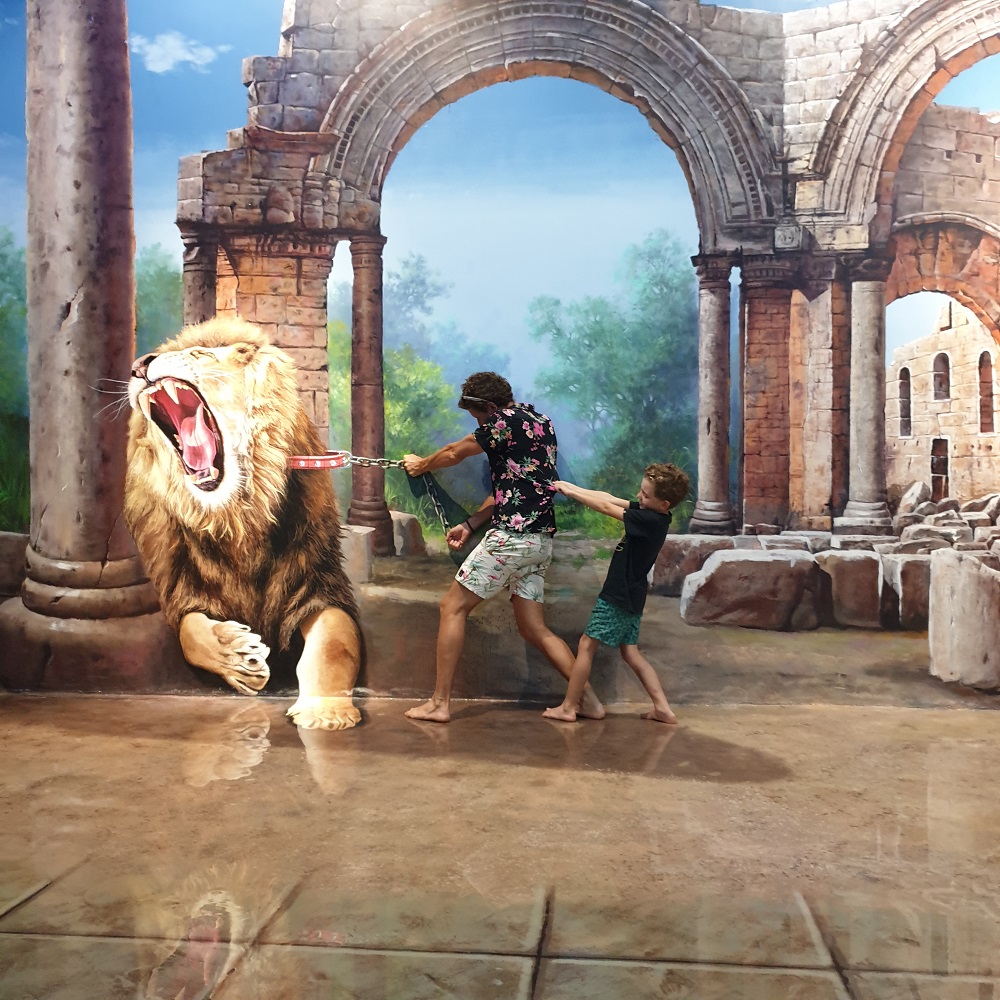 Want more Cambodia Travel Help? Check out ourCambodia Travel Guide
Find Your Cambodia Lonely Planet here.
Visa for Cambodia
Heading to Cambodia soon? You will need a visa. Read this:
Weather in Cambodia
Find out the best times to visit, and avoid the heat and the rain.
Best Hotels in Siem Reap
We have done all the hard work for you. Check out this article to find the best location in the city of Siem Reap, and hotels for families, couples and all budgets!
Visiting Angkor Wat
We did a 3-day pass and loved every minute! Here are our must-have guides for your visit to the famous temple complex: