Holidays can be so expensive. With 4 kids, we know this only too well. So that is why we have rounded up some cheap places to travel internationally if you are departing from Australia. Some are close, some have regular airline sales or great package deals. Others are cheap as chips once you get there.
Saving up $5000 for a family holiday is achievable, and then finding somewhere that will only cost that much is the next challenge.
Related Articles:
What is the Cheapest Country to Fly to?
The first step with finding a cheap holiday that you are still going to enjoy, is to check out Skyscanner.
Read this post on how to use Skyscanner to its full advantage and find the cheapest flights anywhere!
Skyscanner is an online tool that allows you to compare the cheapest flights from your nearest airport to anywhere in the world and lists the destinations in order of price.
Simply select your local international airport as the origin, for example 'Brisbane' is mine. The in the Destination box, select 'Everywhere'.
In order from the cheapest, here are the top 10 cheapest countries to fly to from Brisbane right now:
Singapore
Indonesia
Thailand
Japan
New Zealand
South Korea
Malaysia
Vietnam
Fiji
Cambodia
It is no coincidence that the majority of the cheapest places to fly are in Southeast Asia as they are our closest neighbours and also rank highly on the list of cheapest countries once you get there too. In light of recent international health crises manifesting in quarantine and flight disruption however, I would carefully consider and then re-consider some of these destinations, especially in the near future.
Air Asia is responsible for a lot of budget flights between the Gold Coast and many of these SE Asian hotspots. The Air Asia catchphrase is 'now everyone can fly' and it certainly rings true when you find international fares for as little as $20 in some cases.
After spending all of 2019 in Southeast Asia, for us, the most exciting destination on this top 10 will be New Zealand! Flight sales consistently come up for flights between Australia and New Zealand with our budget airlines Jetstar and Virgin Australia. Air New Zealand also has frequent special fares.
Fiji and the South Pacific Islands are so close to Australia and countries such as New Caledonia and the Philippines are not much more to get to.
Other Ways to Save Money on Flights
Sign up to flight alerts with your favourite airlines and keep your eye on the prices.
Get on the email lists to be alerted whenever there is a sale on.
Check out the 'cheapest month' and 'cheapest day' function and be flexible with your dates.
Choose an alternative origin city.
Try using an incognito window to search (command + shift + n for Apple OR ctrl + shift + n).
Look for a deal which will combine flights and accommodation.
Which is the Cheapest Country to Visit?
Depending on the season, you can find some great places to visit that are only a skip hop and jump away from Australia. Places that are relatively new to tourism such as Laos, Cambodia, Myanmar, Vietnam and Indonesia offer incredible value for money. Travelling as a single, you will find beds for less than $20 per night. As a family, we were able to get by for under $50 per night in most of SE Asia. That is staying in mid-range and comfortable accommodation, usually with aircon, often with a pool.
We almost always end up on Booking.com, finding the best deals here for families and no hidden surprises.
In Asia, use comparison sites such as 12GoAsia to find out the costs of all your different transport methods before booking anything.
In my experience travelling, you can stay for the bottom of the barrel prices, but you will get what you pay for. If you still want to enjoy your holiday, pick and choose your accommodation carefully. Don't compromise location for the price, or you will spend the difference in transport anyway. Inclusions such as breakfast will be worth their weight in gold, and having a kitchen will provide opportunities for self-catering with food from the local fresh markets.
Travelling off-season can save you heaps on accommodation prices, but you may have to accept that the weather will be hotter, colder or rainier. Our last trip to NZ was during winter, which is actually their offseason. So our campervan hire was so cheap! This was a great way to save, combining transport with accommodation.
What's the Cheapest Place to Vacation?
Combining cheap flights, cheap (but still amazing) food and discount accommodation, Bali is often one of the cheapest places to vacation from Australia. You can find cheap flight deals such as the return-free sale with Jetstar (it happens at least twice a year!). And the accommodation is less than $50 per night for a family of 6 if you know where to look. I have heard of people spending thousands of dollars on fancy resorts in Bali and this is just so not necessary. Bali is cheap. It just depends on how you approach it. Eat for a couple of dollars at local Warungs (Balinese restaurants). Catch Gojek or Grab taxis instead of hiring private drivers. Stay for a month and enjoy up to 50% discount on villas when booking through Airbnb (try a search here).
Read more on Bali: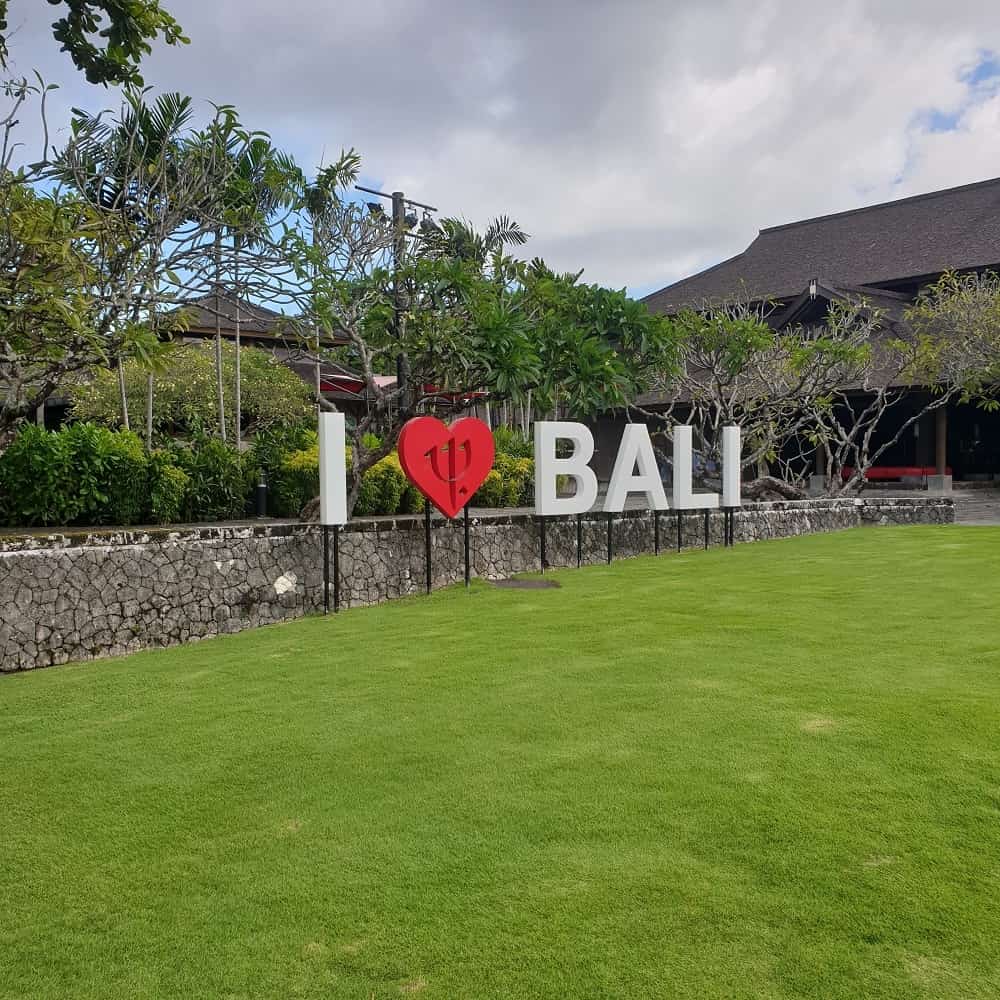 Cambodia is another relatively new country to tourism, still rising from the ashes of the Khmer Rouge atrocities of the late 70s and early 80s. The country has a wealth of fantastic attractions, direct international flights into Siem Reap for an Angkor Wat experience and the most friendly and welcoming people.
Read more on Cambodia: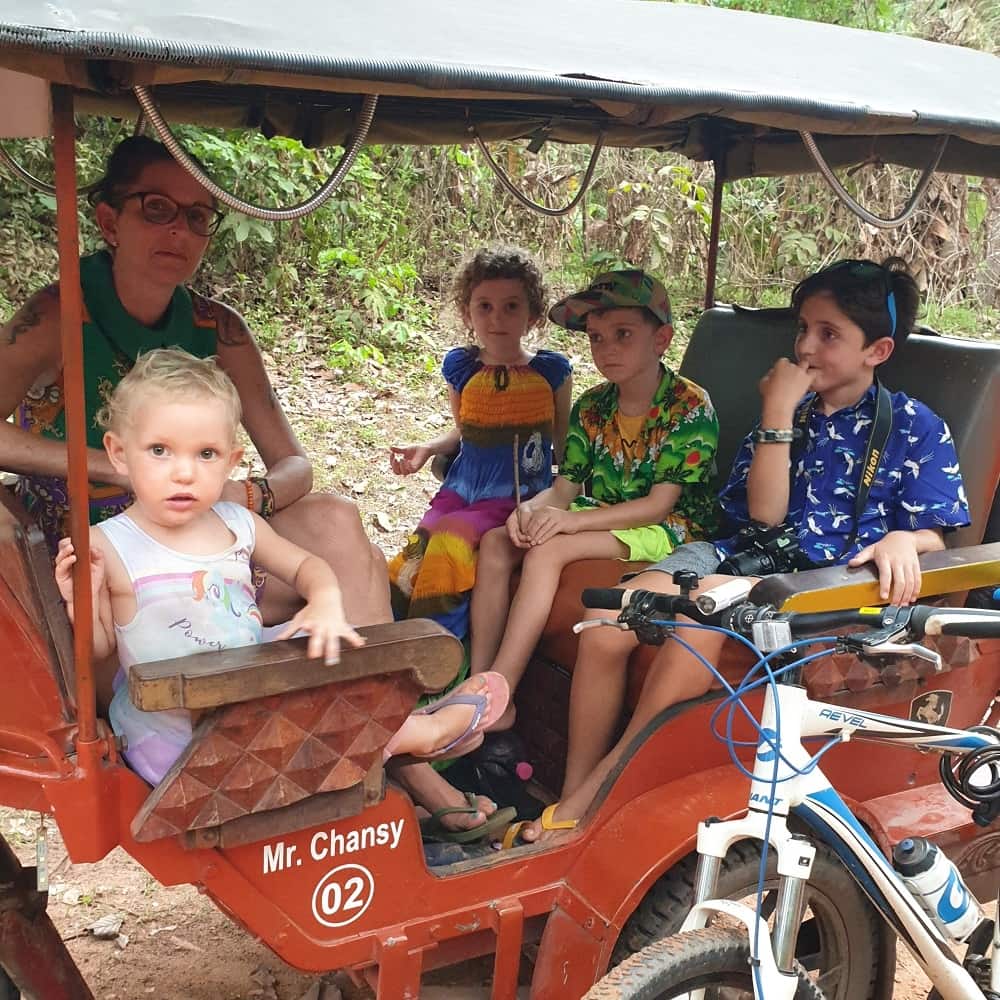 Vietnam while not quite as cheap as it was 15 years ago when we first visited is still super affordable. In popular tourist places such as Hoi An, however, you cannot find budget family accommodation anywhere near the famous Old Quarter. Stay in nearby Da Nang instead and take advantage of cheap highrise condos on a picturesque bay. Eat street food. Buy fewer souvenirs.
Read more on Vietnam:
Cheap Places to Travel Internationally – The Verdict
Australia sits far away from the rest of the world. We are tucked in the bottom of the globe, but we are not all alone. While it may be more expensive to head on vacation to the northern hemisphere, we are actually very lucky to have a wealth of cool destinations within close reach. The flights are cheap and don't take too long, and our Aussie dollar goes far.
The Coronavirus crisis and panic is going to hugely impact world tourism, especially in some Asian countries where tourism is almost the only industry and has been heavily relied on recently. But, there is a silver lining for discerning travellers. There are going to be some great deals coming up to try to get people back to Asia after all this initial panic and fear has subsided. Keep your ear to the ground, and travel more.
I hope this article has been helpful in showing you some great ways to find cheap places to travel internationally.