Man I love food. And when you are somewhere like Thailand, like where I am right now, it is easy to want to eat more than 3 times per day! But the problem is, this can often blow your food budget. We just had dinner here in Thailand for a family of 6, with beers, and paid only $20 (Australian). It is super important for us to not spend too much cash on our food budget so that we can travel for longer, while still not compromising on food safety of course.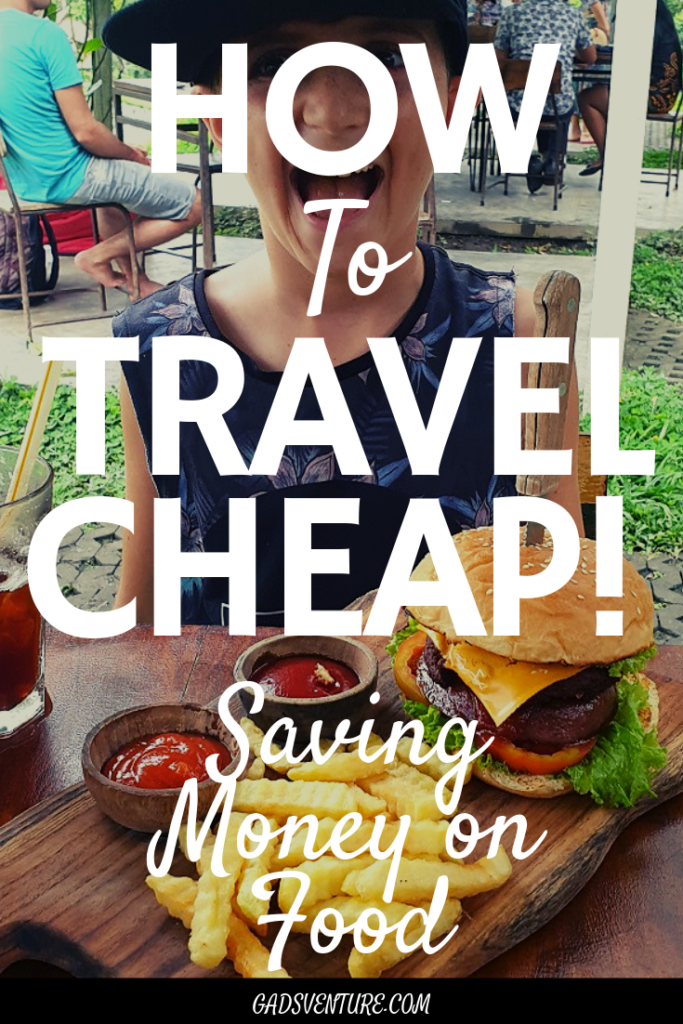 Here are our best tips on how to travel for cheap, and not blow your food budget: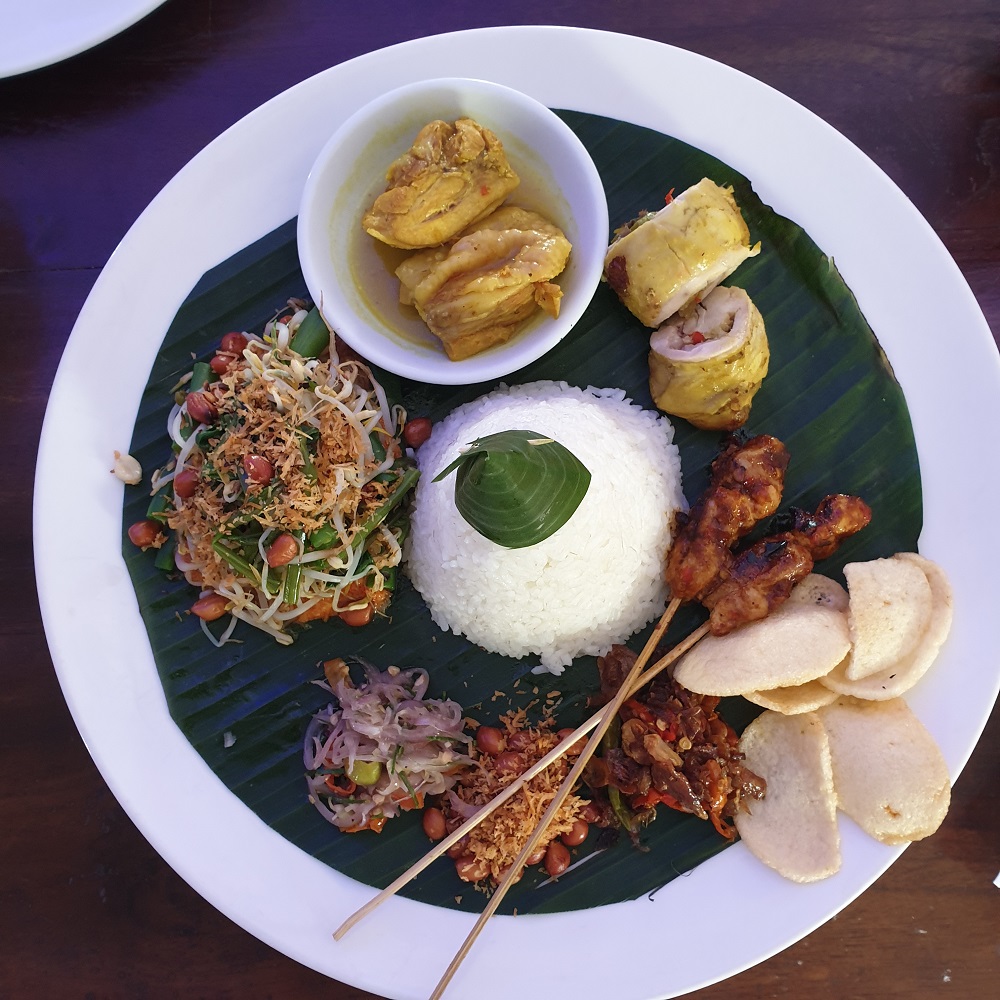 How to Travel for Cheap and Eat for Cheap in SE Asia
1. Find accommodation which has breakfast included
2. Stay in an apartment or house with its own kitchen so you can cook some simple meals for yourself. Find a local market for fresh farm produce.
3. Try to eat local style food. For example, Nasi Goreng is so much cheaper than a Hamburger in Bali!
4. Check out the menu before going into a restaurant so you don't get any nasty surprises with the bill.
5. Don't stuff yourself with 3 big meals a day. Make dinner more of a snack after a big breakfast and lunch.
6. Prices are higher on the beachfront. All you need to do is go across the road from the beach and you can save half the price on a meal.
7. See if there is a 'specials' board.
8. Share meals. We often buy only 3 or 4 big rice meals for our family of 6 and it is heaps for us.
9. When we travelled around Peru you could save a ton of money by asking for the Menu del Dia (the menu of the day). It is a set menu that gives you up to 6 courses for the price of one regular menu item. This would include a soup, a cocktail, appetiser, entree, main and dessert! The key is you have to ask for it though, it is not freely advertised. Remember the Menu del Dia next time you are in Peru!
10. Take some of your own favourite snacks or breakfast cereals from home if you are going somewhere foreign for a short vacation.
11. Eat less meat.

12. Check out the instant food at the 7/11. They often have yummy microwaveable dinners that the kids absolutely love!

Follow me on Instagram to keep up to date on our big Southeast Asian Gap Year!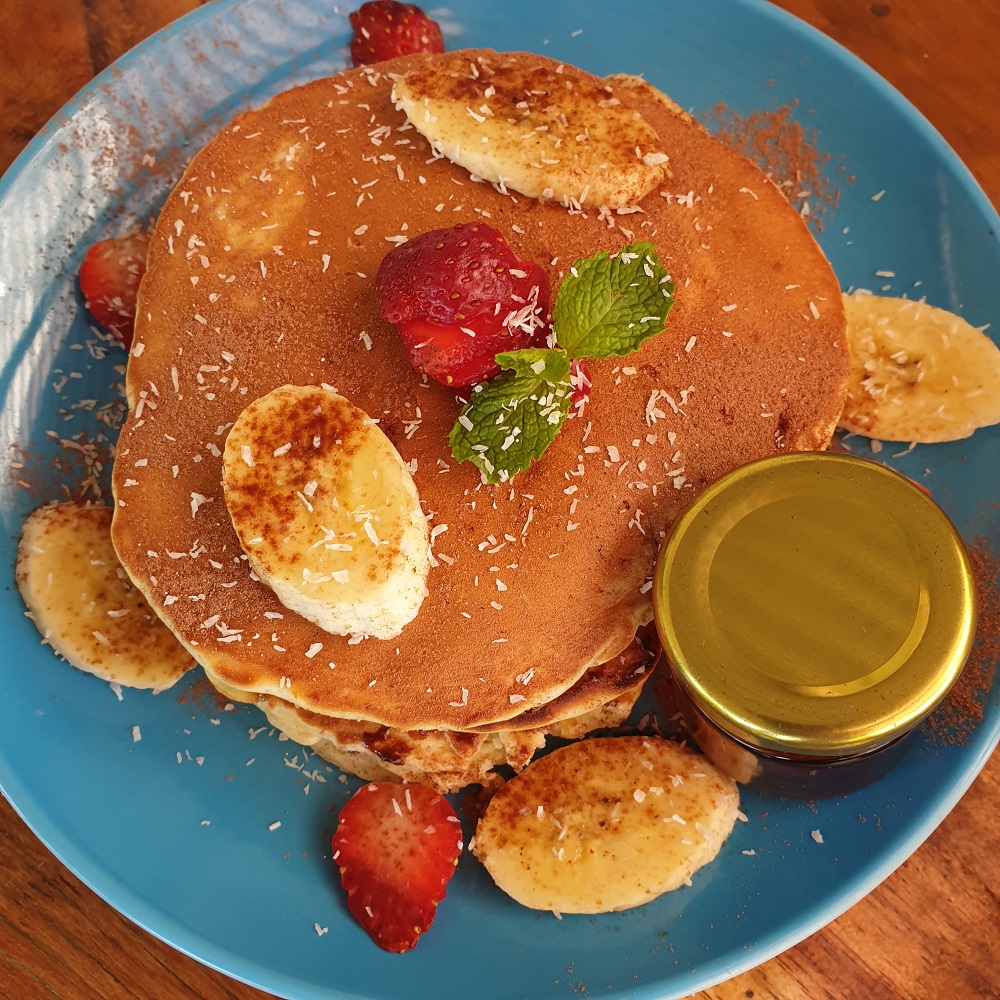 Sharing is Caring
Yamy loves meals that you can share! What a great idea!
Our family loves eating and trying out new places when we travel. You can consider us the type of travelers that will travel for food. When we went to Walt Disney World, you bet, we attended the Epcot International Food and Wine Festival. It was an amazing opportunity to sample international cuisines without having to fly to all of them.


The cost of dining out could easily skyrocket for a party of 4 and up, which is usually the case for family travelers. When we travel with a large party, one of our money-saving strategies is to look for a restaurant that can serve family-style dishes. The meals often come in a large serving on a platter. In the USA, the serving sizes of meals are often good for 2 servings.

If we don't end up sharing, we pack the leftovers to go for a later meal in the day. This is especially the case when we book a hotel with a microwave in the room

Yamy writes for Go Fam Go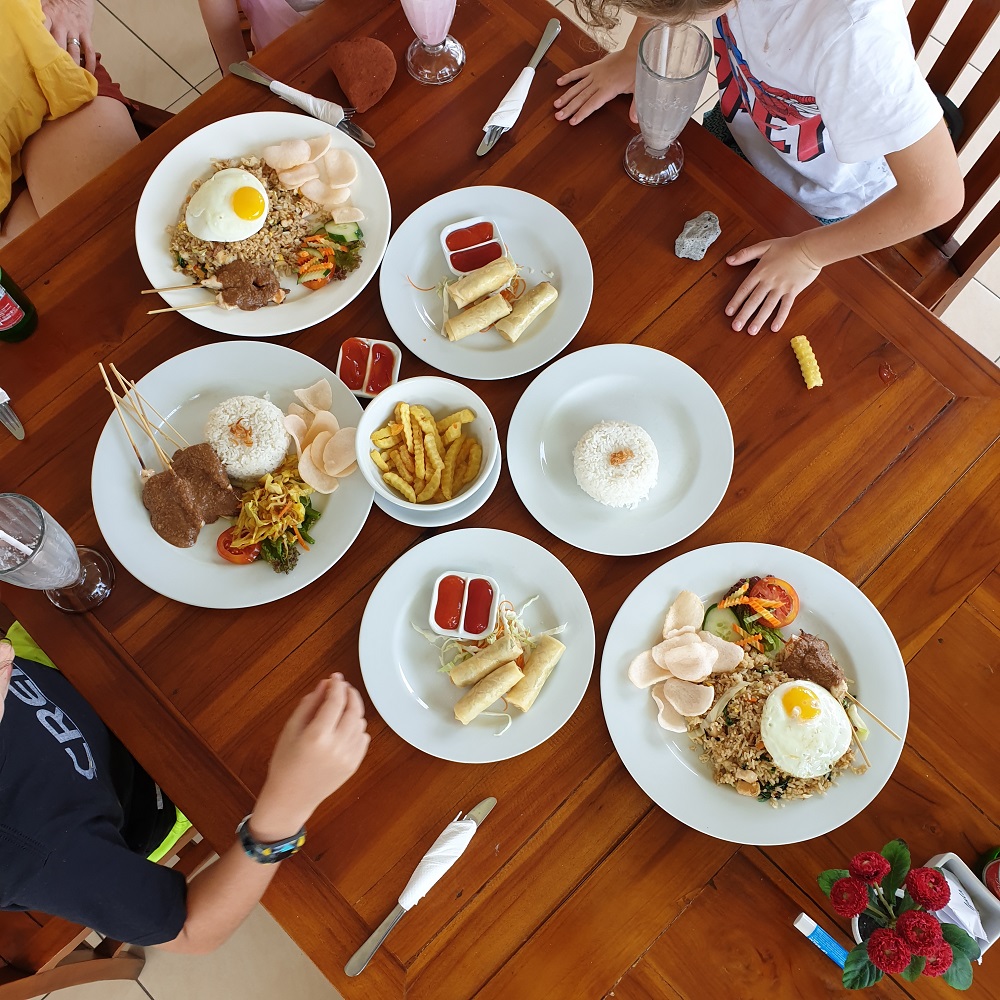 Keep the Kids Happy With Plenty of Snacks
Sarah does a lot of road tripping with her family. She believes in the power of nutritious snacks:
Food is probably right up there with accommodations in the travel budget. Typically, when you're on vacation it is unavoidable to eat out. Restaurants can be very expensive, especially when you have to feed the kids too. Let me share some of my tips to help you save a few dollars on food when you travel.


Our family spends a lot of time in the car. Driving from campground to campground and also from attraction to attraction. I always pack a bag of snacks before we leave. Having snacks in the car means we don't have to stop and eat somewhere. Some of my favorite car snacks include: granola bars, grapes, berries, dried fruit, trail mix, baby carrots, sugar snap peas, and applesauce drinks. We also keep an old coffee can with candy in the car. The candy is helpful if we have an extra long car trip or need the kids to calm down in confusing driving situations.


Another way to save on food while traveling is to find restaurants that offer deals for kids. Many places offer kids eat free with paid adult entrees. Having three or more kids means you are still paying for somebody, but it significantly reduces the cost. There are many small town places that offer these deals too, not just large chains. Check their website or Facebook page to see what they have to offer.

See more of Sarah's tips at State by State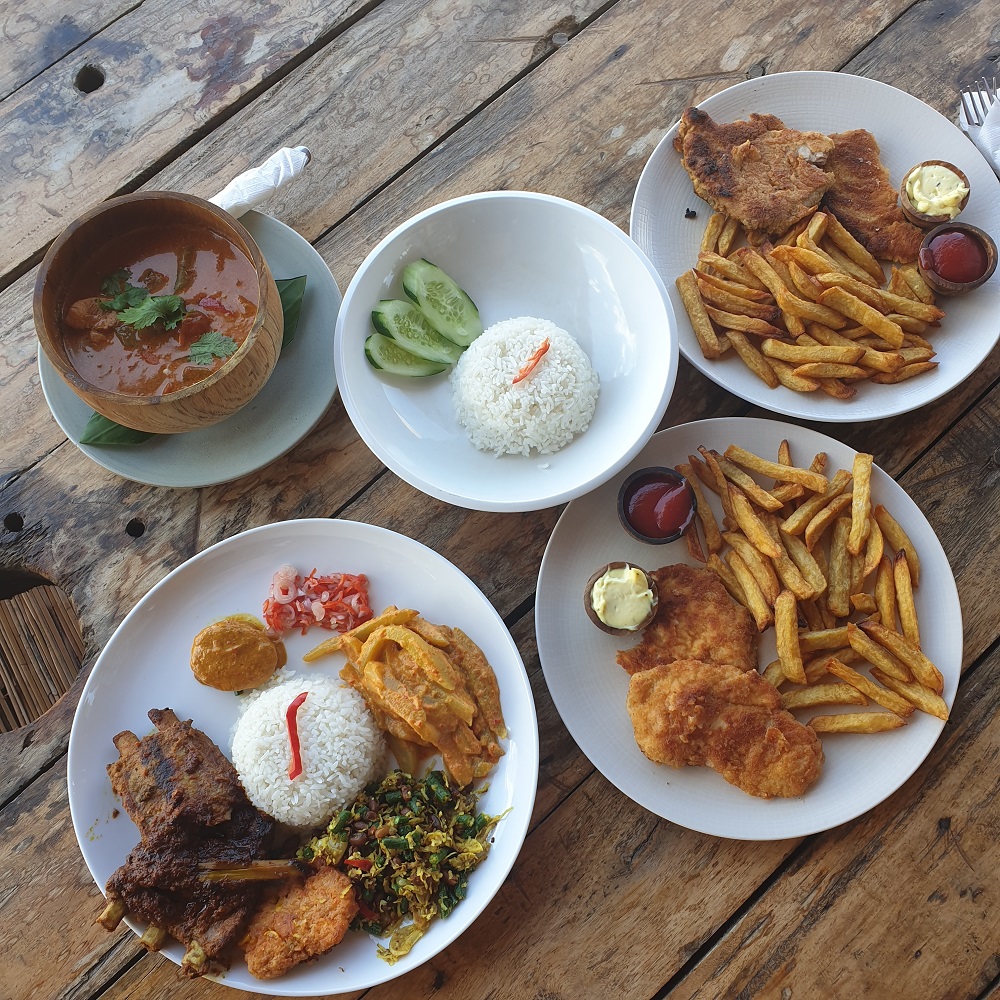 Heading to Disney?
Melissa has some great Disneyland hacks here:
We like to vacation at Disneyland! While it is the "Happiest Place On Earth" it's also one of the most expensive places on Earth! But there is hope! One of the ways we save money is by NOT purchasing food in the Parks! Wait…did you say NOT purchasing food? Yes I did. Disney allows you to bring in food. So we will bring in snacks, sandwiches like peanut butter and jelly, soda, bottled water, and basically anything we like to eat! The only caveat is NO glass with only a few exceptions.

So we eat breakfast either at the hotel or before going in, bring food and snacks with us, and usually will get a late dinner on our way back to the hotel! And we also get hotels with microwaves and refrigerators because then we can buy some cheap microwave things to keep in our hotel room for food! This means we don't have to buy food in the Parks!!! Although we do usually budget for a small meal or snack in the Parks because their food is really yummy.

See more at Disabled Disney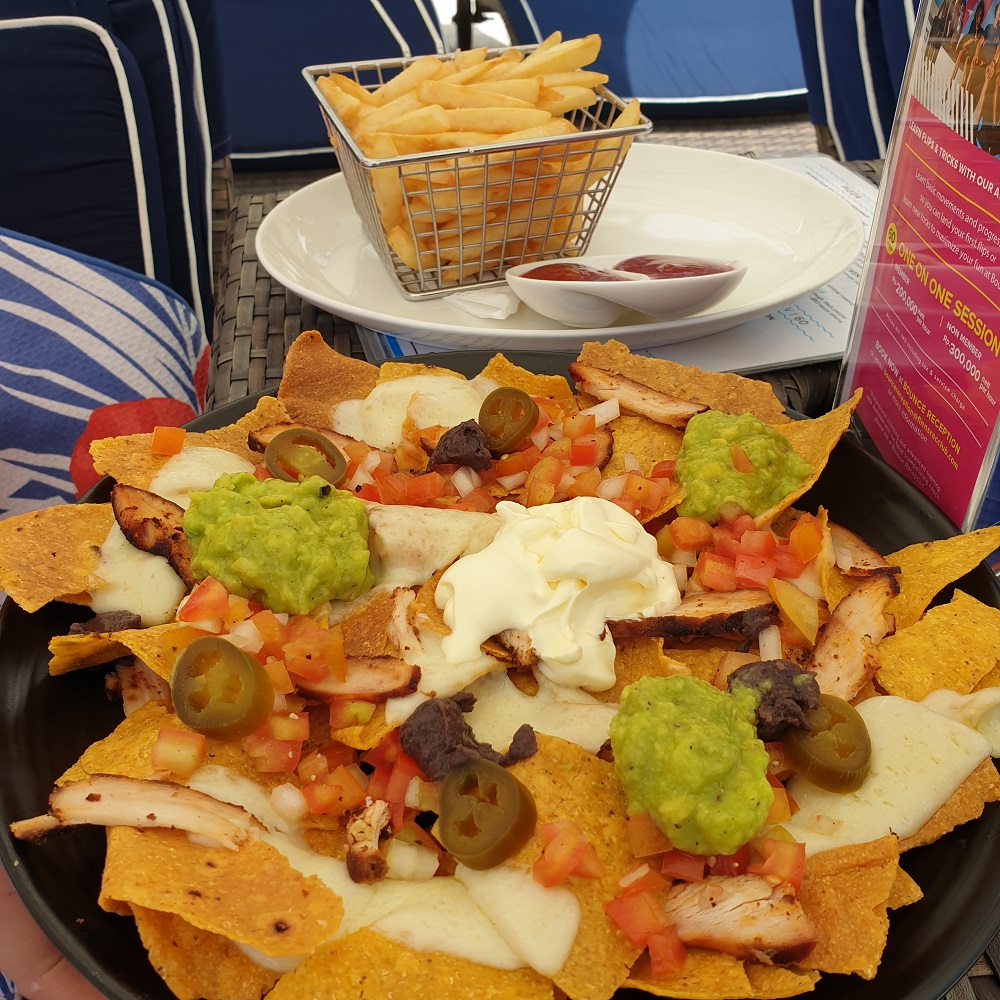 DIY is a Cheap Choice
I definitely agree with Sarah here: go to the grocery store and make your own food!!
Especially since we have food allergies, we always stay somewhere with our own cooking facilities. With that in mind, one of our first stops at our destination is always the grocery store. Sexy? Notsomuch. Practical and helpful? Definitely. We make a list of our favorite meals from home and make the easiest ones while we're traveling, so we can reserve the bulk of our time for adventures outside the kitchen. I come up with a meal plan and shopping list for the week and buy only what we need (it works our much better financially than impulse shopping and also creates less waste).


The more diligent I am about doing this, the more money we save, and the more impromptu ice cream we can have whenever it calls our name (like this lavender ice cream made with fresh lavender picked from the adjacent field in France–YUM)!

Sarah has her own blog Dandelion Seeds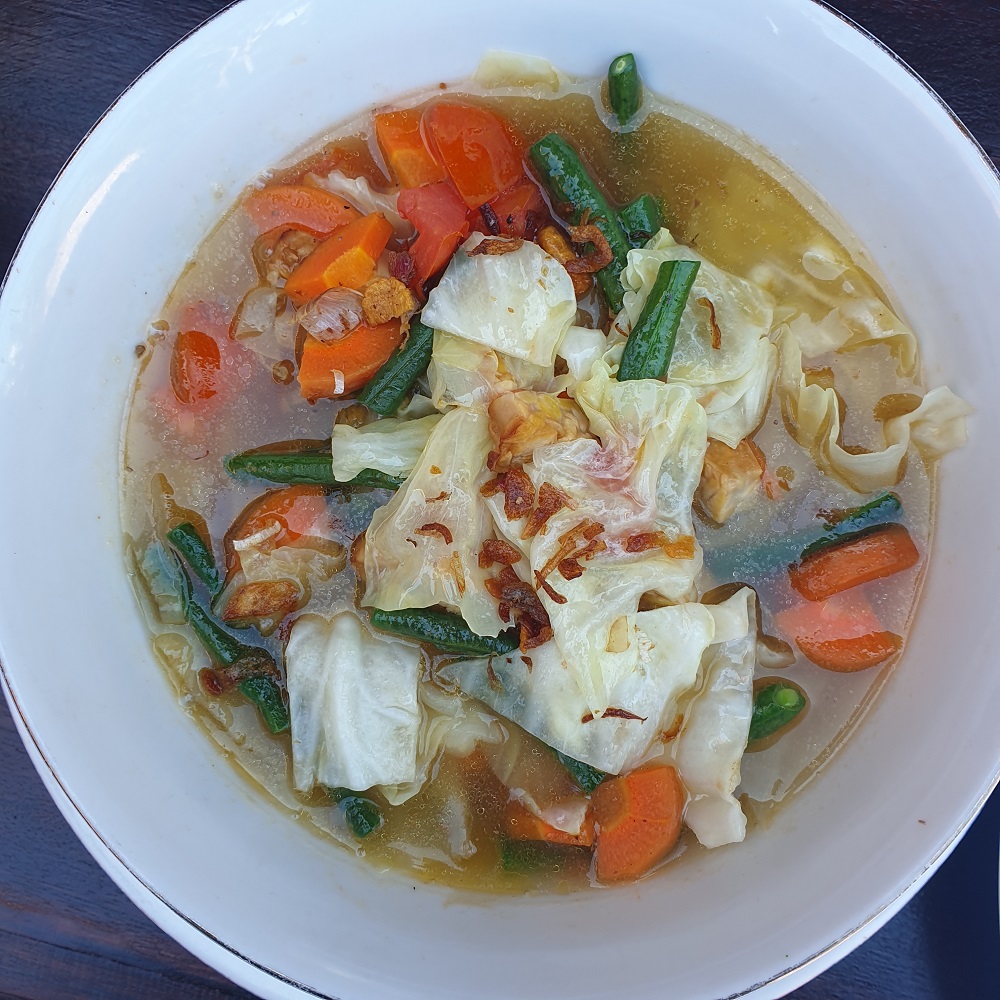 Kirsty also agrees with the wisdom of self catering, especially when travelling with kids.
We don't have a particularly stringent travel budget when it comes to food. Especially we love to eat out and experience new cuisines and cultures. And we tend to look for cleanliness and a family-friendly atmosphere over price. However, many of the things we do for convenience actually save us money in the long run.


For example, we always try to book self-catering accommodation. We find it a struggle eating every meal out with young, energetic and noisy kids. Eating breakfast at 'home' not only saves us money but the children always wake up starving and want to eat straight away. Likewise, after a busy day sightseeing, a simple sandwich with some salad makes a relaxing and easy supper.


If you're a parent of under-fives, you'll also know how essential it is to always have snacks with you. Not only does having a Tupperware container full of crackers or dried fruit prevent tantrums and prove a useful distraction but it's also a lot cheaper and healthier than an ice-cream.

Kirsty writes at World for a Girl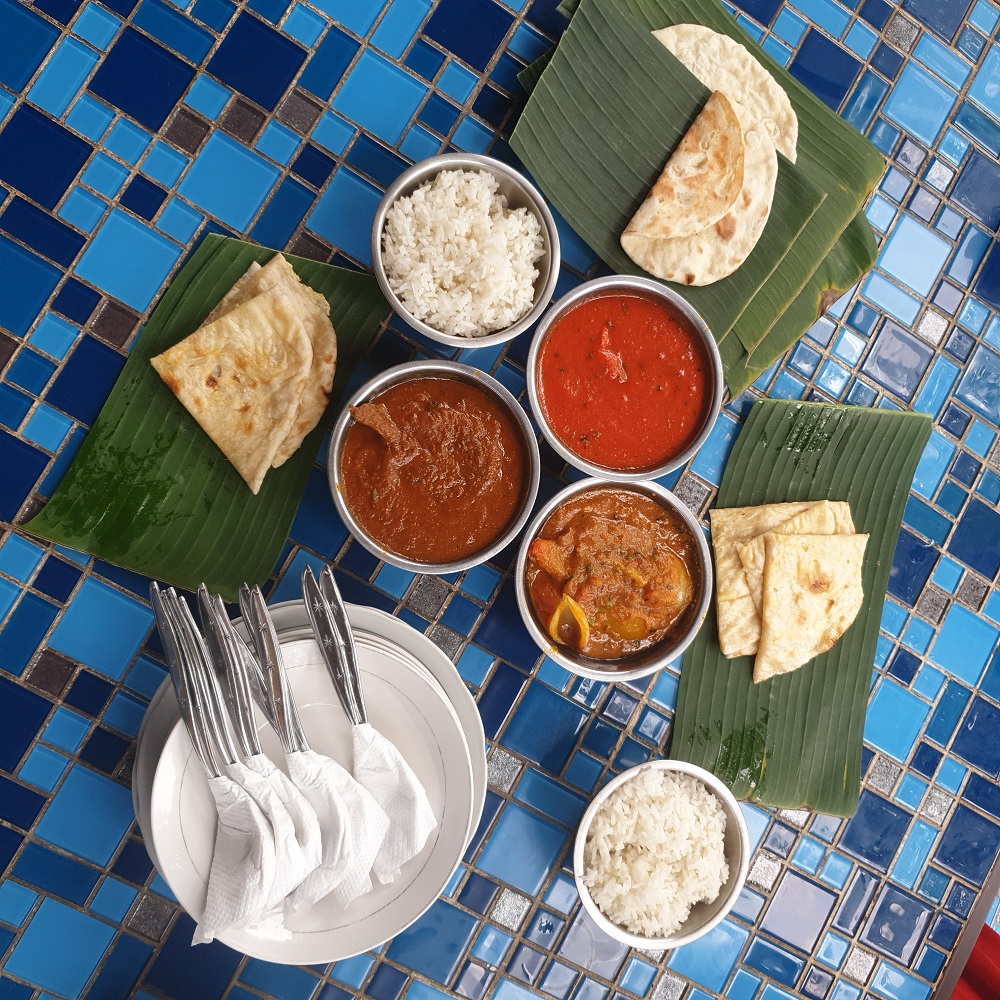 Street Food is the Best
Regina travels with 5 kids! I bet she knows a thing or two about saving money on food……
Here are five ways we save money on food during our family vacations:
1. Cooking At Home. Where other people enjoy the sights and sounds of a new city, I'm crazy for grocery stores packed full of new-to-me items. I enjoy the challenge of preparing meals with whatever is available in a particular market.

2. Pack One Meal. We are always ready for a picnic. Whether it's hardy sandwiches or carb loaded pasta, we can eat lunch (or dinner) on the go anywhere.


3. Special Treats: For special, regional food, must-try dishes, we get a couple of orders and share rather than each person getting their own plate. That way everyone gets a taste and none is wasted if it's not well liked.


4. Eat on the streets – Street food is cheap and amazing. They will almost never take a credit card so be ready with cash. For safety make sure the food is piping hot. We look for food carts with a line. A long line means tasty goodness. Some of our tastiest adventures and best memories were made sampling a variety of street foods.

5. Reduce the Price. Coupons are global. Look for discounts at Groupon, Living Social, tourist boards, those cheesy travel brochures in rest stops, and local blogs that connect you to all types of meal deals. Even in Thailand, we found a Taco Tuesday with half-price tacos.

Find out more at Full-Time Field Trip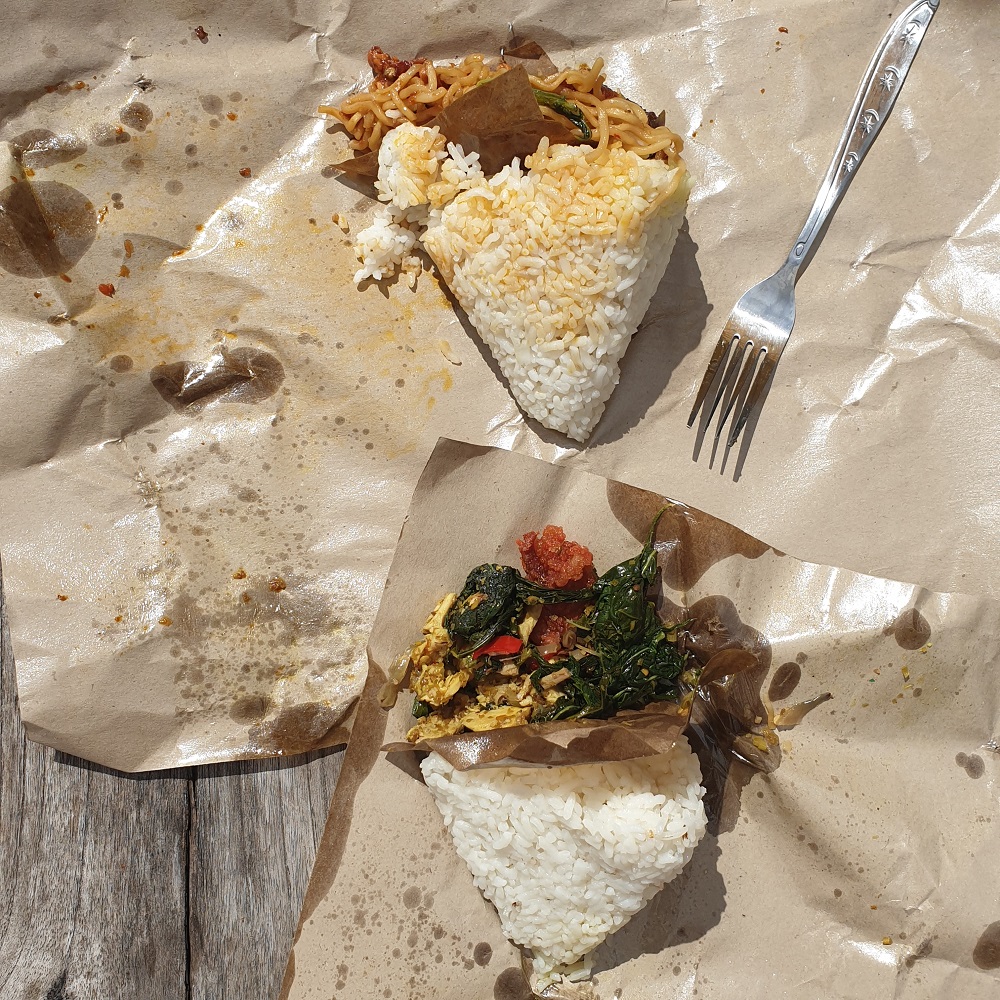 BYO
Annette has teenage sons. I thought my kids ate a lot!
Food is a huge expense while traveling when you have a large family like mine. Especially with teenage boys! So we've learned how to cut a few corners.

Most of our trips are done in the car so we pack sack lunches and put them in the cooler along with all the snacks the kids will need while traveling. It's important to only give the kids water to drink so they don't guzzle down a huge bottle of juice and then need to use the bathroom every hour. Water is boring so they will only drink it when they are thirsty.

I also look online for coupons to local restaurants we want to try out. I usually find a "kids eat free" coupon at most places, or even free drinks. We also always have the kids share an entree. Most places give you way too big of a serving for just one person. This works for our younger kids, and for our teenage boys, we always make them order something that will keep them full for a long time.

Eat breakfast at the hotel if possible, that's a huge savings.

And my last tip is to shop at the local markets and make sure your hotel has at least a fridge and a microwave. Store bought meals for the family are always cheaper.

Annette blogs about family, travel and family travel at Tips From a Typical Mom Blog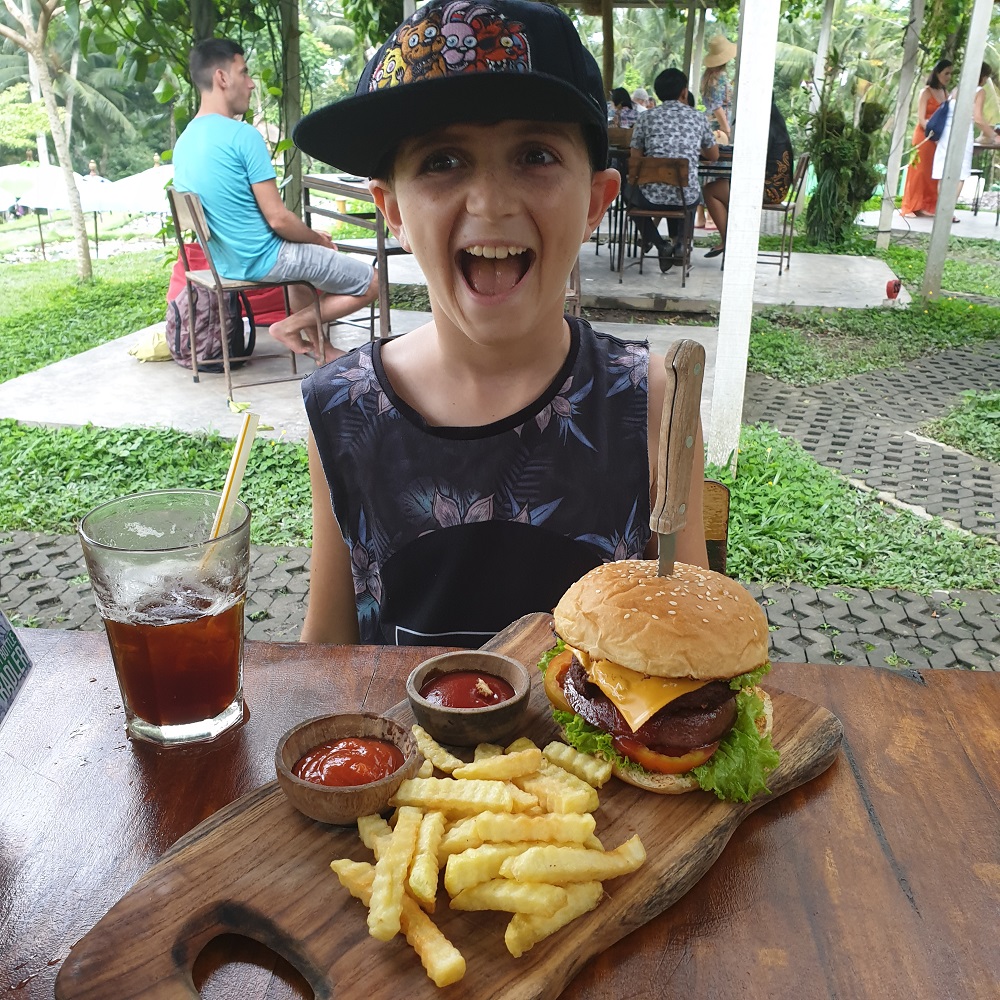 Groupon Baby!
Nikki always checks Groupon for vouchers:
Before we go to Orlando I always check the local voucher sites such as Groupon or Wowcher. You can pick up some bargains here for meals out (and activities too). It's also worth signing up to the newsletters of the restaurants you might visit as you are often sent vouchers to use for a free starter or dessert. Try to leave this until quite close to your trip as the vouchers tend to have short use by dates – or use a second email to sign up nearer the time. Also check out the 'Kids Eat Free' cards.

See more on Nikki and her family at Yorkshire Wonders

Is Breakfast Included?
Tiffany loves to take advantage of an included breakfast.
My family loves to enjoy the foods of whatever city or country we are visiting. As all are aware, this can add a lot of cost for a family adventure when eating out. No worries, Mommy And Me Travels is here to share our top 3 tips for how we enjoy these cuisines while still keeping to our budget.


1. If staying in a hotel, find a place with a continental breakfast. Or if you are in an apartment like Airbnb, make your breakfast at "home". This meal is the most important of the day as it gives you energy to enjoy all of your daily activities. Don't skip this meal but use the cost effective means available to you for 1 of the 3 meals you will have that day. This will be free or pennies for your morning breakfast budget.
2. For lunch, find an off the beaten path restaurant. These non-touristy places are usually less expensive but also more authentic. We love to ask the locals where their favorite restaurants are located. Normally, the responses will be places that have great food and is extremely budget friendly. Locals usually aren't paying an arm and a leg to go out to lunch.
3. Use a coupon app, we like Groupon and Restaurants.com, to save money on your meals that you are going to eat out. You can find deals like 25% off your bill or a free kid's meal with the purchase of an adult entree. This will save you a significant amount of money on those "fancy" dinner outs.
By using these strategies, our family of 4 usually spends less than $100 a day on all of our daily meals.


Thanks Tiffany from Mommy and Me Travels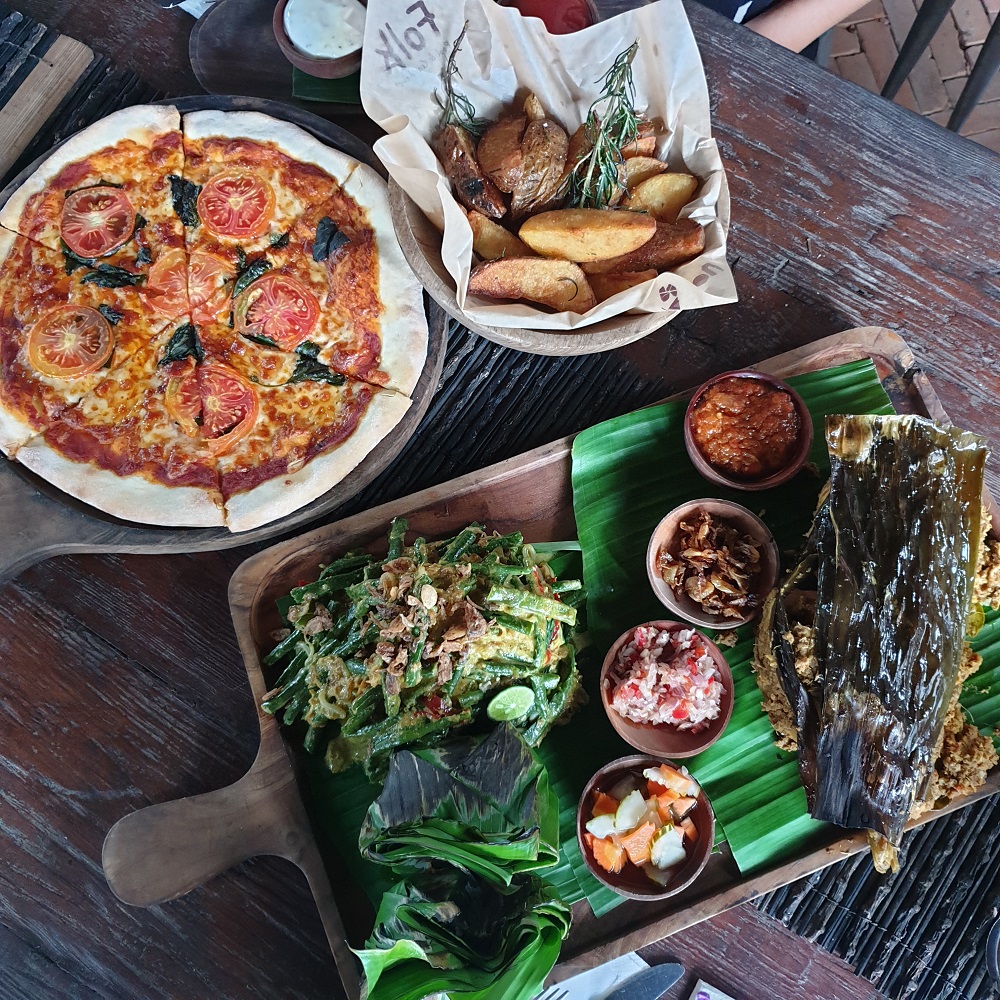 Eating is Important, in More Ways Than One
Deb understands and respects the significance of mealtimes.
Meals are a very important time for us when traveling – a time to discuss how things are going for everyone, reflect on places we have been and come up with new educational travel blog topics for worldwisekid!


We typically have one big, hot, sit down meal in a nice restaurant or cafe each day. We are selective about where this main meal will be, asking opinions from locals about a family-friendly, non-touristy place that uses fresh, regional ingredients and offers vegetarian options. This meal is a time to observe the culture, connect with the locals and do some journaling or researching our next location.


For the other meals, we find street food and shop at the local market. Breakfast is simple: yogurt, fruit and cereal. Dinners are often bread, cheese, and lots of fresh, raw veggies that the kids need to stay strong and healthy. When we have cooking facilities at a hostel or rental apartment, the kids love pasta, rice and potato dishes and these meals save us a lot so we can splurge on the next nice restaurant meal.

Deborah blogs at World Wise Kid
Don't Buy Food at the Airport
Shannon has great tips on handling overpriced airport fare:
This is definitely an area where we are divided down the middle in our family. Dad likes to cook at home, while mom loves to dine out. While traveling, we usually do a bit of both to keep costs down and everyone happy.


Road Trips – When we road trip we like to pack a cooler bag with sandwiches and fruit, and then pack a reusable shopping bag filled with lots of other snack options, such as pretzels, Goldfish, cereal bars, fruit snacks, etc… We also pack plenty of water and Gatorade. This helps us avoid grabbing expensive gas station snacks or having to eat unhealthy fast food.


Air Travel – Airport snacks can be pricey! We always pack sandwich bags with snacks to munch on while waiting around the airport, as well as for the plane. We also bring refillable water bottles – just dump them out before going through security checkpoints and refill them once you get into the terminal.


See more tips from Shannon at Grab My Passport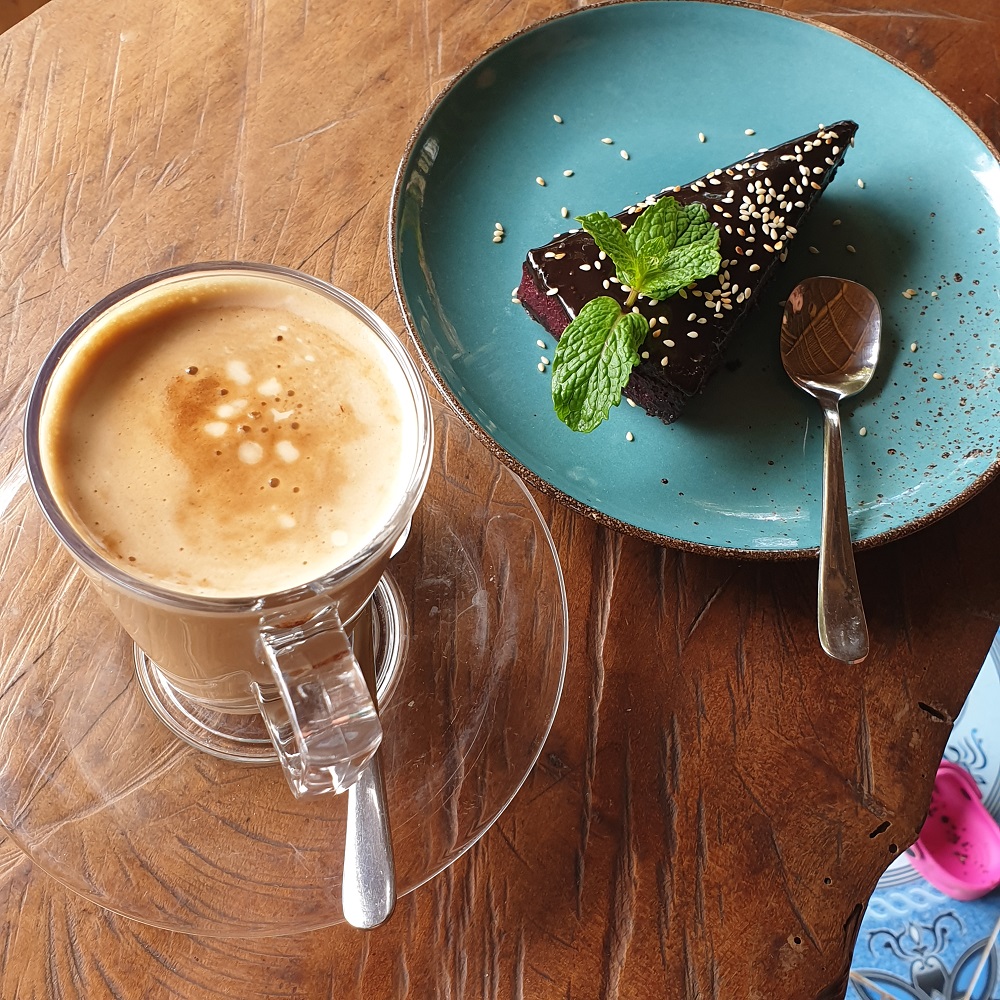 Bring a Picnic Lunch
Shannan loves stretching her family budget even further with a picnic
Just about everyone enjoys eating out while traveling, but it can quickly add up and totally break the family vacation budget. Consider these top tips to save money on food while traveling.


Pick accommodations that have cooking facilities. Most hostels have a community kitchen and dining room to share with other lodgers.


House sit – Using a well-equipped kitchen is always a luxury while traveling. Cooking for yourself will allow you to splurge on the decadent dessert or local bottle of wine. Stop at the local market for fresh ingredients and try a new recipe. You will make such enjoyable memories in your home-away-from-home while dining in affordable luxury.


Picnic Lunches – On days out, plan on either bringing lunch with you or stopping at a market to buy local cheese, bread, fruit and chocolate for a European style picnic lunch. Plan ahead by making sure you have a bottle opener and cutlery in your backpack. Find the perfect view overlooking a canal, countryside, cityscape or beach. Then, pamper yourself (and the rest of the family) by trying a fancy coffee or local drink before heading out for the next family travel adventure.


Following even just one of these money saving, tips will allow your budget to stretch even further no matter where you travel.

Thanks Shannan – Captivating Compass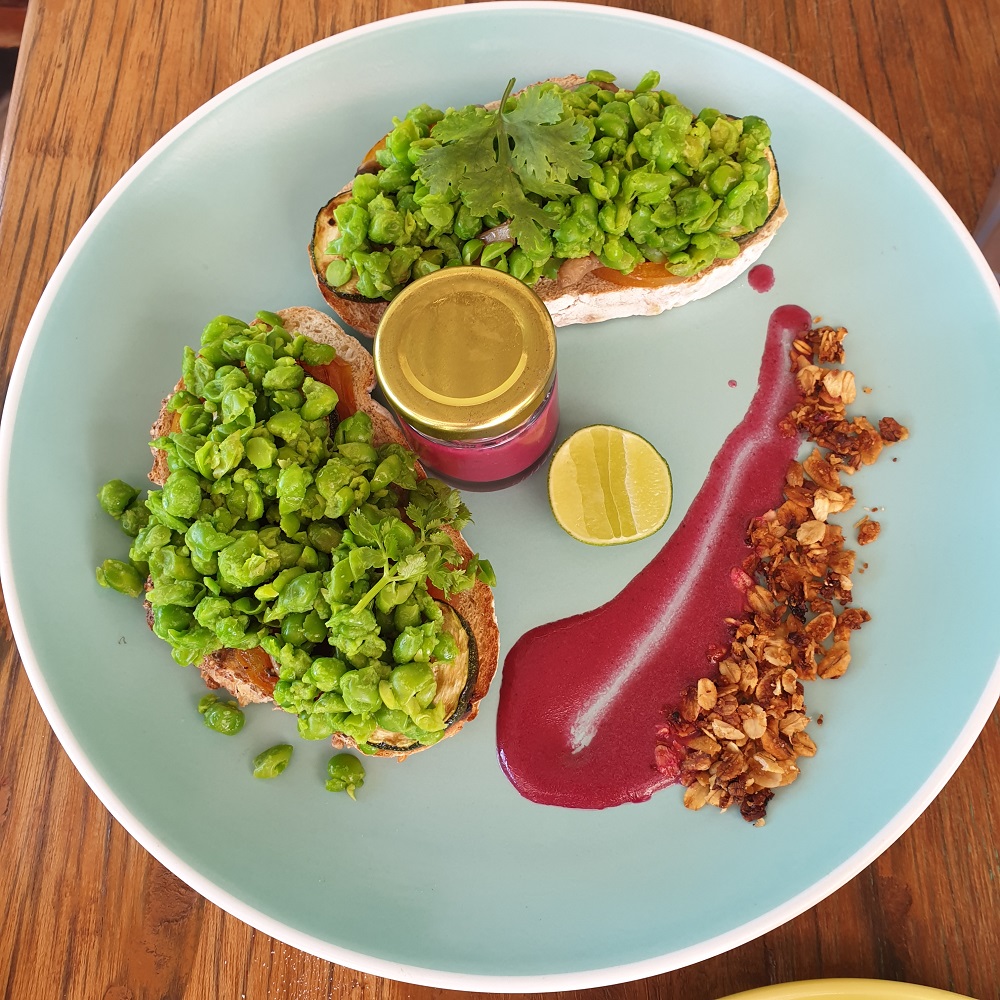 More to This Story…
To find out other great tips on planning and taking the best family vacation ever, please meet our guest bloggers and read the other articles in this informative series:
Are you Dreaming of a Trip to Bali?
You have probably heard the romantic names of Uluwatu and Ubud, Canggu and Padang Padang, but have you ever heard of Amed, or Sidemen? Last week, we were right there, in Bali bringing you all the ins and outs of this sort of trip with 4 kids. Go and read our family travel guides now!