If you have been following our blogger series, you will already know how to go about choosing your next destination for a trip, and stay tuned for next week topic all about finding accommodation. This week a group of experienced family travel bloggers bring you 13 practical ways to save money on travel.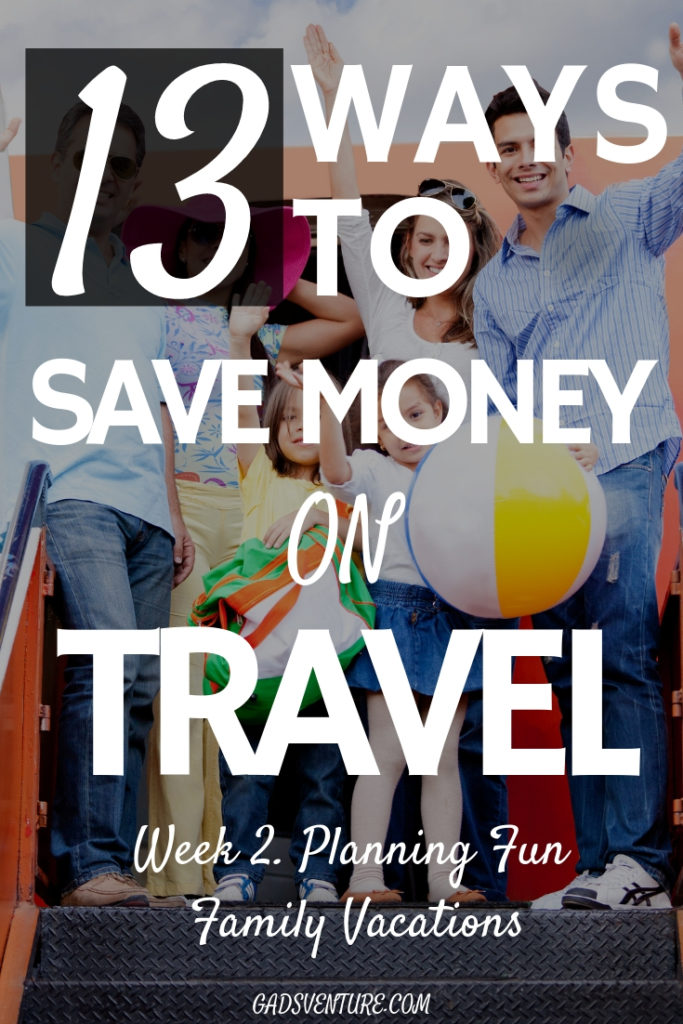 This is really getting down into the nitty-gritty of travelling, and will explore awesome hacks to get you there, as well as on the ground during your fun family vacation.
1. Using Skyscanner to your Advantage
– Whole Month and Incognito Functions
Saving a few dollars on each plane ticket can add up to hundreds of dollars when travelling with a big family. With that in mind, the best trick I use to save money on travel is Skyscanner's 'Whole Month' function. This enables the user to compare and choose the cheapest day in the entire month to fly.
Being flexible is the most important factor in getting cheaper flights, as well as avoiding peak tourist periods, festivals and school holidays.
Skyscanner is a fantastic tool and I use it to research prices every time I look for international tickets. Another great tip when using Skyscanner is to search using an incognito window so your cookies are not being used and prices remain low. Hit Shift+command+n to go incognito on Apple, or shift+control+n on a PC.
This is my favourite way to save money on travel and I use Skyscanner every time to research and often book.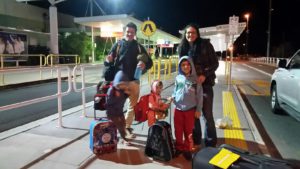 Gadsventure is about to depart on our full-time round-the-world trip with 4 kids! Make sure to follow us on Instagram and Facebook for all the highs and lows.
2. Save Money on Airfares
– Reward Points or Separate Reservations
Regina Kay is a worldschooling mother of five, full-time global explorer, and travel writer at fulltimefieldtrip.com She really knows the value of saving money on your flights!
Airfare is usually the most expensive type of transportation. Therefore, I focus my money-saving energy on reducing the cost of plane tickets. The absolute best way to save here is to redeem reward points for FREE fares. That's not always a possibility.
My next best tip is. Drumroll please. Break up your airfare into two separate reservations.
Ticket pricing is often tiered by the number of seats reserved. So when you move from a party of two to a party of four, your price increases. To combat this, make two reservations rather than one and get a cheaper rate. It can be super tricky to make two reservations at the same time. We've made plenty of mistakes. You may need separate devices and separate credit cards to be successful. But as a family of seven, we save tons of money this way.
3. Save on Flights
– Use Airline Miles, Carry-on Your Luggage, or Skip the Flight Altogether!
There are so many ways to save on transportation. Personally, we try to drive to as many places as we can, if time allows. Not only can you save time by driving, but you can cut the costs of needing a rental car or taxis, and you can pack your car with snacks and other items you may have had to spend money on if you flew to your destination. With airlines adding on so many fees for everything these days, we rarely fly. Road trips can be fun, even with little kids. Just be sure to properly prepare for your road trip and enjoy! Memberships like AAA (in the US) are cheap and a necessity if you're planning a family road trip.
If we can't drive, we try to use airline miles and tools like Skyscanner or Google Flights to find the best airfare deals. Then, we pack as light as possible to avoid luggage fees. When we arrive at our destination, we almost always use Uber or Lyft, as taxi services are almost always twice the cost.
Shannon Elizabeth is the creator and voice behind Grab My Passport, a family-focused travel blog.  www.grabmypassport.com
4. Book International Flights Well in Advance
Choosing transportation is a great way to involve the kids in planning, budgeting and decision-making. Researching and choosing the lowest cost options takes energy and time but results in a higher quality travel experience.
Getting there – We plan international travel far in advance when tickets are first available. A favorite research tool is Google flight tracking to follow prices on different airlines and understand the options. Airline websites offer the low-price calendar and the route map to compare dates and locations. We save money by choosing the no frills, low-cost airlines, traveling with carry-on backpacks, bringing our own food, water, and entertainment.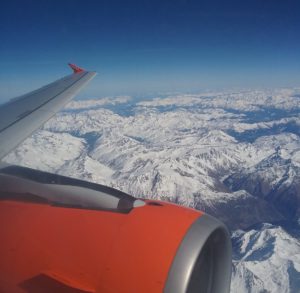 Moving town-to-town – Getting around is part of the educational experience – a chance to understand the culture. This means avoiding the tourist track of pricey packaged tours and living like the locals. Arriving somewhere may take longer, but the journey is just as important as the destination! A mix of trains, buses and boats enrich the adventure.
Exploring – Our travel routine includes discovering a place through walking. Whether hiking a trail, beachcombing or mapping out the streets of a city or town, foot-travel is free and allows you to stumble upon local wildlife and activities and create your own unique experience.
Deborah is a California-based environmental educator, polyglot and mother of two adventurous kids. Her family travel blog www.worldwisekid.com inspires educational discussions around the globe.
5. Keep Your Finger on the Pulse
– Be Ready for a Flight Sale or Take the Train
Tiffany is always excited to discover new ways to save money when traveling. On her blog, Mommy and Me Travels she regularly shares inspirational ideas on transportation and how to make your dollar stretch further.
We focus on 3 main considerations when planning a family vacation/adventure. Those are location, time, and money. If you are like us, you first start with a budget for the adventure. Usually most of this budget is spent on your transportation to get to your desired location.
Fortunately we have found ways to minimize our transportation cost and that is what we are sharing with you here. Saving money on transportation is like art; you must have patience and a creativity. Finding deals on flights can be a waiting game (hence the patience piece). You should sign up for all the email alerts, focus on one airline alliance (this will maximize your flight miles for future free flights), and be ready to click go when you are alerted about that rock bottom flight price.
We also like to think outside the box (be creative) when finding ways to save money. Instead of flying, look at taking the train/amtrak to your adventure location. This will add to your children's trip enjoyment. In many cases, you can buy a first class train ticket for the fraction of the cost of a plane ticket per person. That means you can save even more money if you buy a regular class train ticket and still have the enjoyment of relaxing and socializing while traveling. Of course, this only works if you are staying on the same continent. But if you are looking to save money staying on the same continent will usually save you on the cost of a flight or allow you to consider taking the train.

6. Make Use of Complimentary Airport Transfers
Coming by reliable transportation when in unfamiliar destinations can be a hassle. Airport taxis could be expensive or services like Uber might not be available.
Most hotels offer complimentary airport transfers or have some form of shuttle service for a certain fee. Take advantage of this perk and make sure to check ahead for price comparisons with renting a car instead.
A complimentary shuttle service from your hotel gives you one less thing to worry about especially if you're unfamiliar with the locality. Ensure that you communicate your needs to the hotel prior to arrival. Let them know how many are in your traveling party and when to expect you.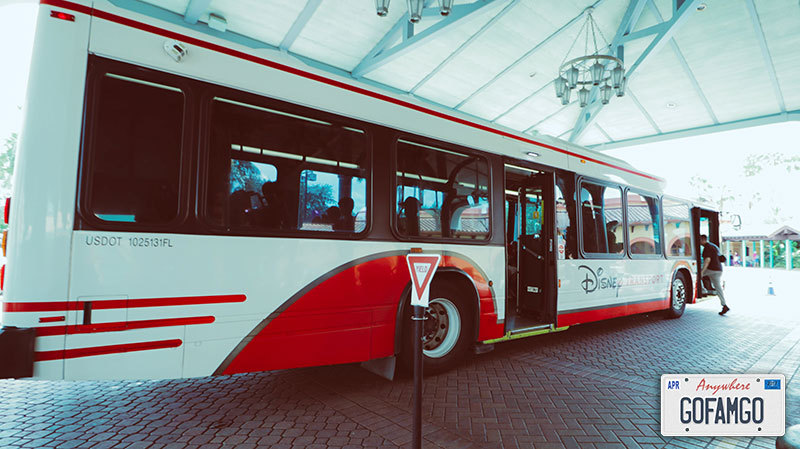 Going to Walt Disney World, for example, is an expensive family vacation. One way to save money while in Disney is to make use of their Disney Magical Express, a free shuttle service from Orlando International Airport to their resorts. They also have other forms of transportation like the ferry, the monorail and the bus within the campus.
Yamy writes for Go Fam Go. To read more see:  https://gofamgo.com/best-ways-to-save-money-at-walt-disney-world/
7. Grab a Cheap Flight
– Save Even More Money on the Ground by Walking Everywhere!
Aside from checking airline prices across multiple airlines, using flexible dates, and cross-comparing rates on every travel website in the known universe, I opt for the biggest savings once I'm on the ground at my destination.
Rather than spending money on car rental (and car insurance) or taxis, I walk absolutely everywhere that's safe. When my kiddo was smaller, I'd put her in a good carrier with a 45-pound weight limit to keep my walking easy. It lasted for years.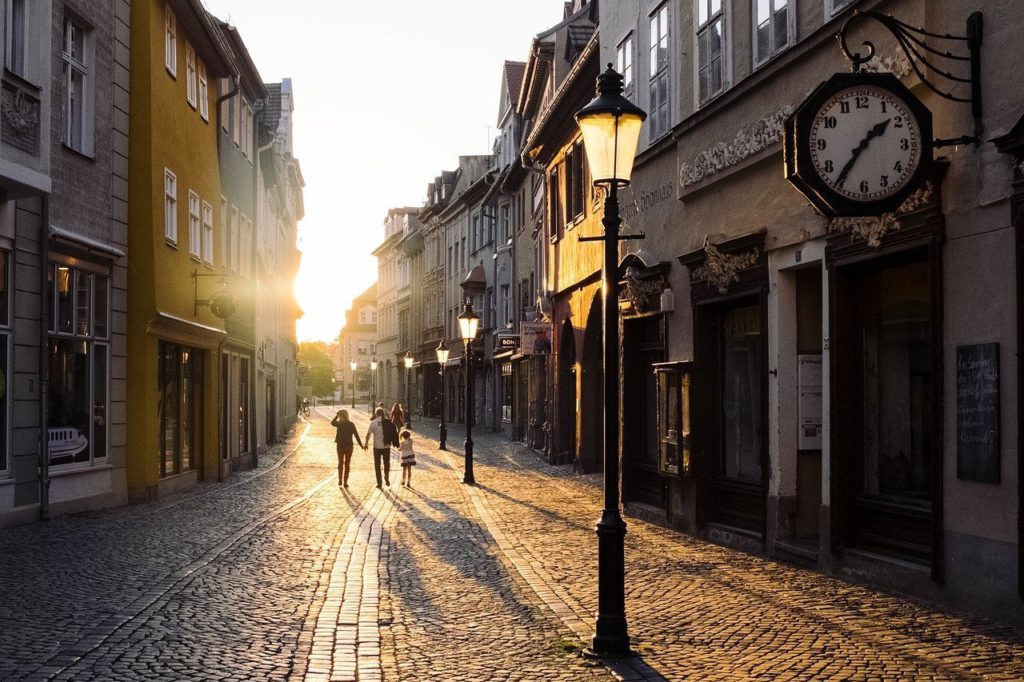 Although I don't save time walking, I do save money on transportation (plus, it's a great way to find local cafés and grocery stores, and save money on restaurant costs, too). Walking has given me my savings on transportation, much of my fun–and often, my best stories.

Thanks Sarah! Here, you'll find some fun ways to keep your kids entertained while you're en route. (link: https:/