This is week 3 in our blogger series which aims to make planning a fun family vacation easy for you! Each week we are focussing on a different stage of the holiday plan and we ask a group of experienced travelling parents to share their top tips on finding family-friendly accommodation.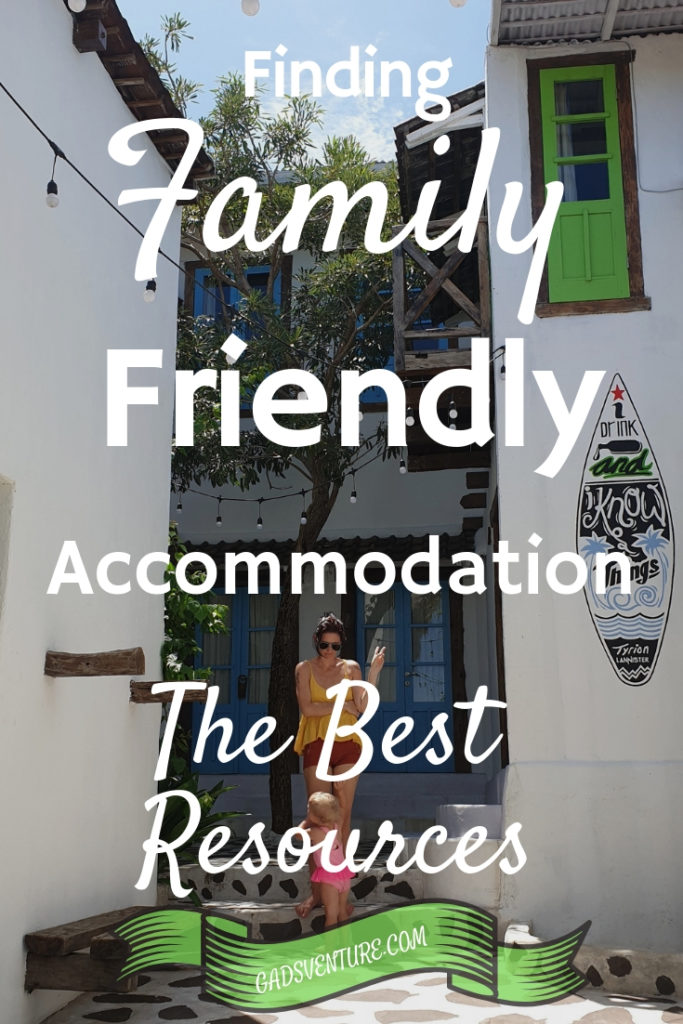 Some of the best resources we love to use when researching different options for family holidays are here:
Finding Hotels
We rarely stay at hotels thanks to having a large family and the added cost of having to get adjoining rooms. But if hotels are your style, here are some fantastic tips to reduce the cost and make hotel stays affordable for all:
1 – When planning, search incognito or use a search engine that focuses on privacy like DuckDuckGo. That way your searches, and thereby rates, are not stored in your cookies.
2 – Take advantage of hotel reward programs. Credit card sign-up bonuses add up to huge savings.
3 – Be flexible with your dates. You may get a better rate staying on a Sunday night, during the week, or a certain number of nights.
4 – Only stay in hotels that offer free breakfast and have a mini fridge. Free breakfast means one-third of our food is free. Mini-Fridge means we can pack our own lunches and save money. And while it's usually against the rules, I've been known to bring a crockpot on vacation to prepare dinners.
5 – When using hotel booking platforms use the search functions to really narrow down the options. For example, if you use Booking.com on a PC you can use the search bar on the left to select only apartments or only places with swimming pools. 
6 – Here are my tips for staying in a hotel with kids! The best arrangement are adjoining rooms. If you have older kids they have their own space, but more importantly, with younger kids, you can maintain their bedtimes. You can settle them into bed and keep the room quiet, without having to sit in the dark yourself while they fall asleep! If you can't afford adjoining rooms (and it does make it very expensive) then try and get a room with a balcony. Then at least you can sit with a book and a glass of wine on your balcony while the kids fall asleep! 
7 – If staying in a hotel: join rewards programs, look for places you can cook (with a kitchen) or has food provided (such as breakfast and/or evening receptions), sign up for their email alerts, and be flexible on dates such as traveling during the week.
8 – When booking accommodation, our family usually prefer staying at 4-5 star hotels that we could get for the price of a lower tier hotel or maybe even "free". We saved hundreds of dollars with hotels through the use of mileage and points accrued from a travel credit card.
One such credit card available to travelers in the USA is the Chase Sapphire Reserve card. When I applied for it, I received a sign-up bonus of 100,000 points and an annual credit of $300 towards travel expenses. On top of that, I also earn bonus triple points for using it towards any dining and travel related expenses. Everyday expenses such as groceries, eating out or even filling up the gas can turn into a free vacation once you accumulate enough points.
These credit card companies have online travel portals where you can book your hotels on a discounted rate. Otherwise, you can easily transfer your accrued points to their hotel partners in a 1:1 ratio. The points are not exclusive to a certain loyalty program.
Airbnb
When choosing accommodation for our family holiday, I just can't go past Airbnb. We have had a series of wonderful bookings worldwide and totally think it is the best way to go.
It's free to join and you can get a bonus $55 off your first stay if you join using this link.
A family of 6 has little options with hotel rooms, often having to pay double for interconnecting rooms. However with Airbnb we have so many beautiful homes to choose from, and the prices give you so much better value for money. Our kids are still little and don't mind sharing beds or sleeping on couches too.

Having little kids, I value the inclusions that you get from Airbnb such as a kitchen and laundry. It's also the personal touches to a place that really make you feel you are at home away from home. Sometimes the owners fill the fridge with enough food for breakfast! Or I have seen welcome baskets of fruit too. Hosts are the best point of contact if you need to organise an airport transfer, or local ground transport too.
The most important thing when booking through Airbnb is to make sure you read the reviews, and if anything is unclear, ask questions of your host before you book. Hosts respond within 24 hours in most cases.
We had a recent unfortunate experience with a villa we booked in Bali, find out more about what happened, and how we handled it here. Airbnb was exemplary in the way they handled everything and we got a refund immediately.
With trips focused more on history and culture – in more urban areas – we find an apartment, bungalow or guesthouse through Airbnb or Booking.com. Homestays are great to get to know the locals and culture. Scanning the website photos helps us identify simple, rustic accommodation that matches our style and needs. We use the mapping feature to choose a quiet neighborhood, within walking distance to sites and stores.
Traveling mostly in the off-season, and avoiding the beaten track, we decide on a day-to-day basis where we will stay, rather than booking in advance. The trip is a spontaneous adventure!
Choosing accommodations is different for us than it is for some families. We don't always want to be in the middle of all the action. We crave downtime to decompress after exploring, so busy hotels aren't our thing. A relaxing "home away from home" is perfect. I'm reframing that old adage, "If mama's happy, everyone's happy" to "A well rested child makes for an easy vacation!"
Moreover, with food allergies, we need a rental home with a full kitchen so we can have home-cooked meals. Fortunately, Airbnb and VRBO, and some of their lesser-known international counterparts let us "tour" potential accommodations before we go. If the place looks good for sleeping and cooking, we'll gladly walk a few extra blocks for sightseeing. My advice for renting a home is to Google "best website for lodging in [the country you're visiting]". Know that it might be a different site than the one you use in your home country. You'll likely get the best rates, security, and overall experience this way.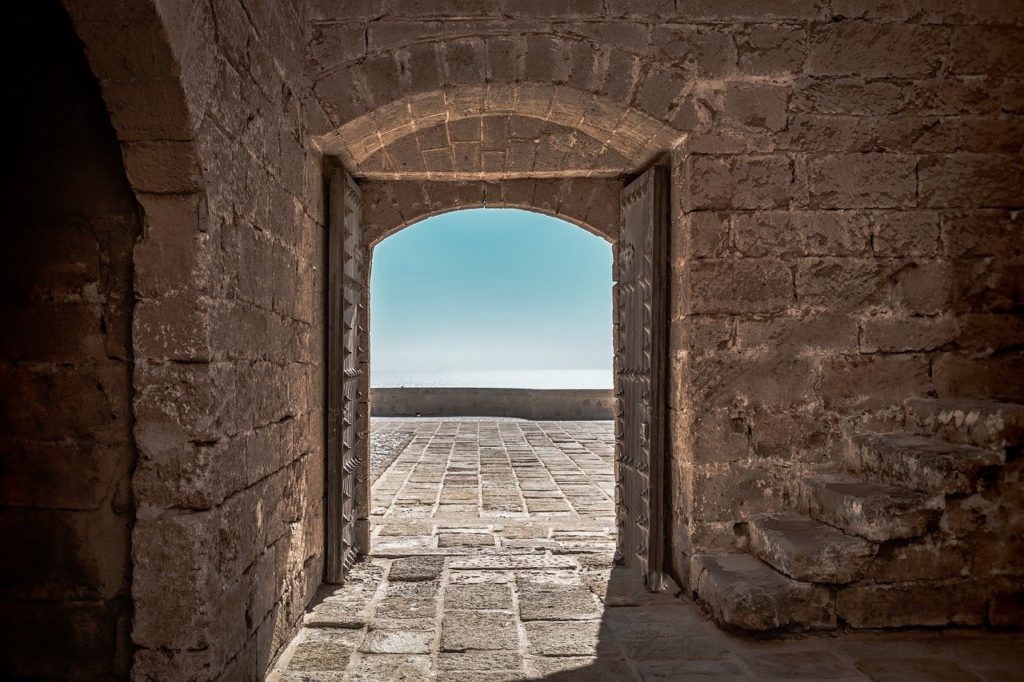 Hostels
Consider Hostels – They aren't just for backpacking college students anymore. For any size family, but especially large families, this is a great money saving option to consider. If traveling mid-week and off-season, hostels are generally very quiet. Many hostels have family-friendly game rooms and lounges to relax in. Perfect for kids that want to blow off steam and parents that want to relax. Most are family-friendly, but make sure you ask before you make reservations, just in case.
House-Swapping
Our second favourite way of finding exactly the right accommodation is home-swapping. We are huge house-swap fans having had successful swaps in Denmark, Switzerland, the USA and Jamaica. We swapped our 4 bedroom house in London with families and retired couples. Sometimes for just a week and twice for over a month. I can't even begin to list all the benefits of house swaps here but they include cost (it's totally free except a small fee to the organising website), the opportunity to swap cars as part of the deal, child-friendly houses filled with toys, meeting locals and exploring lesser-visited parts of the world. If you're open-minded and relaxed about sharing your home with strangers house-swapping really is a fantastic and unique way to see the world.
Housesitting
If the price of lodging has put you off international travel, house sitting is the way to reduce your travel lodging budget to nearly zero. Joining websites that offer house sitting opportunities, preparing a profile to share, and asking plenty of questions during any house sitting interviews will secure you the perfect lodging arrangement while helping out a fellow traveler.
Travel in an RV
Think outside the box for accommodations. We have flown to other countries and rented an RV to stay at camp grounds while we drove around to visit different locations. This not only saved us hundreds, possibly thousands, of dollars but it also gave our kids more stability as we traveled because they weren't unpacking and repacking their suitcases. I was able to stop by a grocery store and buy some cleaning supplies to ensure that the RV met my standards of cleanliness.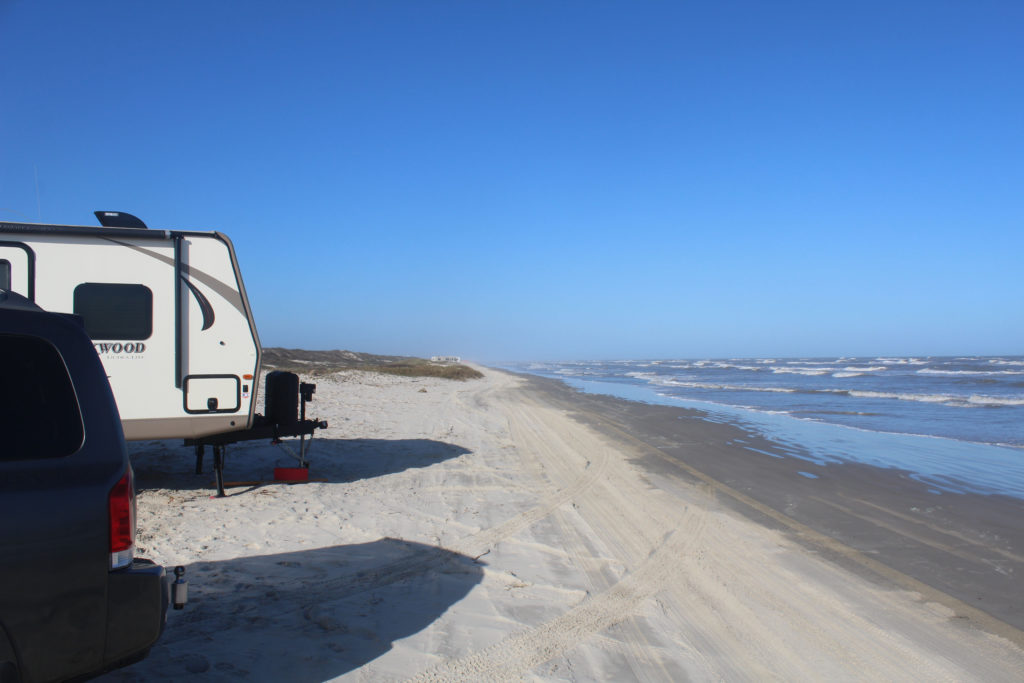 One of the great things about traveling in an RV is the ability to be flexible. We almost never make reservations because we like to be able to change our plans on the spur of the moment. If someone tells us about a really cool activity, but it's not on our route, we can change course easily. Some of our favorite accommodations have been in the least likely places.
We love staying in State and National Parks, but they are not always close to the activities we are planning to participate in. Honestly, price plays a big part in our decision on where to stay. We research quite a bit before making our final decision. Whether the campground or RV park has full hook-ups, showers, gravel or paved parking pads, trees or open spaces, fire rings, picnic tables, and other things all influence our decision. Since we usually only stay a few days or a week in any place, it allows us a lot of flexibility in choosing our accommodations, if we aren't happy with the place we are in, we move!
Car Camping
Choosing where to stay depends on location, climate and the focus of our travels. For wildlife and nature-based trips, we love car camping. We fill one big check-in duffel bag with tent, tarp, sleeping bags, and pads. We rent an economy car at our destination and seek out small campgrounds at beaches and parks. Wherever we pitch the tent the kids call "home" – and we get to use our own personal bedding! When the kids wake up, there is wild space to run around. We've toured Hawaii, Costa Rica, Alaska, Florida, Mexico, Australia and New Zealand this way.
Use a Handy Checklist
When it comes to choosing accommodations for my family, there is a checklist I like to use. This way I can be sure that we will be comfortable and have a chance to sit back and relax without stepping on each other's toes.
1. Does it have enough beds for everyone to sleep comfortably in?
2. Is there a kitchenette so we can prepare some of our own meals to save money?
3. Is there a pool for the kids to spend some time in?
4. Is there a complimentary breakfast?
5. Is it close to all the sights we want to see while we are in the area?
6. Does it provide transportation to and from the airport and to activities and events?

Annette, Tips from a Typical Mom
Compare Prices
I do a lot of research into accommodations to make sure that where we stay is not only affordable but that it will provide everything we need as a family. Our two favorite online booking tools are Airbnb and Booking.com. I usually start with Airbnb to check out what's available in the area and compare it to the pricing and locations of local hotels. Typically, I'll check Booking.com for prices and reviews and then I'll head to the hotel's direct website to check their price. Booking.com runs great specials sometimes that can't be beaten, but I prefer to book directly with a hotel if possible, as it's usually easier to make changes when you do so. Traveling with young children, accommodations are the most important part of our trip!
When we are looking for a place to stay on vacation we look at price, location and amenities. First factor we look at is price. When I am researching I use Travelocity to compare prices. I also look on Priceline and Hotwire if we are flexible on location. When it comes to location I try to get within a few miles of everything we plan to do. Since we normally drive, we have our vehicle to use. Lastly I look at amenities for the hotels. The things that we need are handicap accessibility, refrigerator and microwave. If our stay will be longer than a few days I try to get an extended stay with a full kitchenette. If I can, I also try to use Booking.com to reserve our hotel room because I can earn Kicks from ShopKick and they have rooms you can wait to pay until arrival!
Week 3 – Finding Family Friendly Accommodation
Week 4 – Sightseeing and Activities
Week 5 – Packing Tips
Week 6 – Saving Money on Food While Traveling
Week 7 – Road Trips
Week 8 – International Travel