Travel can be expensive, so read on and find out how to find cheap flight deals with a large family. 
Traveling with your partner doubles the cost, and spare a thought for big families with 2, 3, 4, or more kids in tow!  (That's us!) 
If families knew how to find cheap flight deals, maybe we would be able to afford to go on more holidays. 
So I have put together a cheat sheet here of how to find cheap flight deals that should be able to save you hundreds of dollars when booking flights.
1.

How to Find Cheap Flight Deals

By Being Flexible with Dates

It is often cheaper to fly in the middle of the week, rather than on the weekends. 

It is definitely cheaper to travel outside of school holidays and avoiding major festivals or celebrations. 

So if you can plan your travel with a little bit of leeway you can usually find a cheaper fare.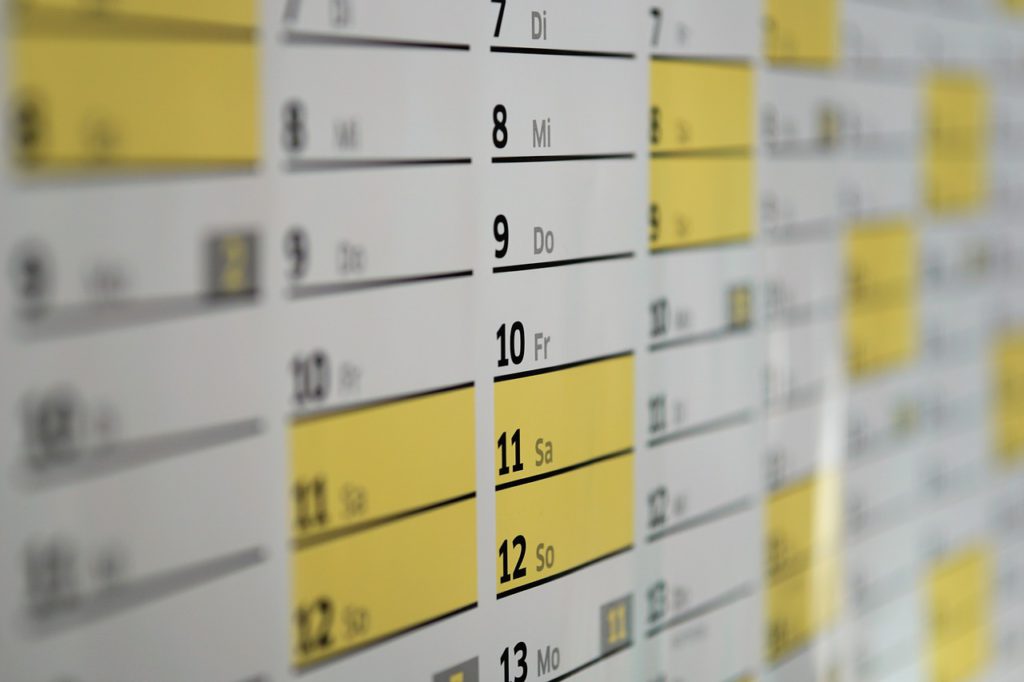 I know that when traveling with kids most people will want to go away in their school vacation weeks. 
But considering that every other family is on holiday during this peak time, and the prices for flights and accommodation are higher, it pays (literally) to take time off adjacent to school holiday periods instead. 
Remember to check with your destination country for their own school holiday seasons. 
Places in Asia have a massive domestic tourism market so popular sights heave with humanity in their busy seasons.   
My bigger kids are only in Grades 1 and 3 so for them, I see no problem in whisking them away overseas when they are supposed to be in school. 
The wealth of education they are learning from traveling is worth a thousand times more than what they will get in a classroom anyway. 
And the teacher is able to give us a little bit of work to do while we are away so they don't miss out on anything important.  Keeping a journal, and sending emails with weather reports home to their class helps to keep them educated too. 
Soon we will be homeschooling while on the road so no worrying about school holidays for us anymore!!
Research Peak Times
Research peak times for your destination.  Unless it's a very specific festival that you wish to attend, try to avoid the peak and go traveling on the shoulder instead. 
You will still see the place without the crowds and for less money.  This is true for flights and accommodation too!   
For ski trips, going to Japan, for example, December and January are the peaks, so we went at the end of February for much cheaper and still had optimum snowy conditions, without the crowds!
2. Look for Alternative Airports

Is How to Find Cheap Flight Deals

Did you know that London has 3 International Airports? 

While Heathrow is the one that everyone has heard of, Gatwick mainly services the EU, but Stanstead has a lot of further-reaching international flights and the airport taxes are much lower. 

Lower taxes means lower overall flight prices.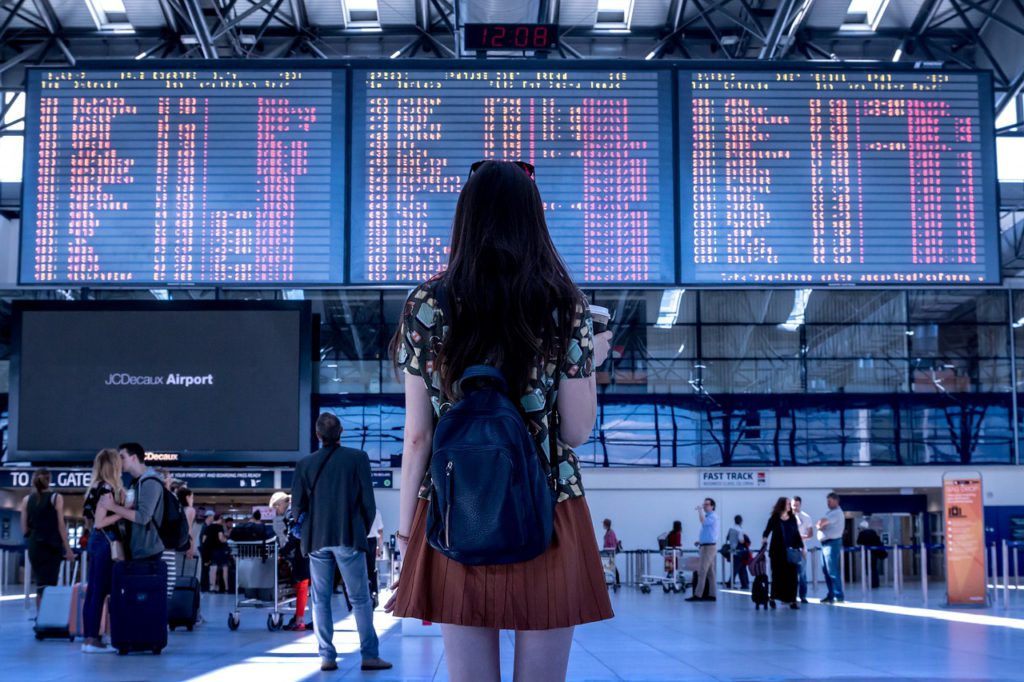 Also, finding an alternative departure airport can have great benefits as far as price goes. 
I always check flights from Cairns, Townsville, Brisbane, Gold Coast, Sydney, and even Melbourne when I book overseas flights.  Cairns is 800 km to the north, and Melbourne is 3000 km south of me but if it saves me $1000, I'm there! 
For example, on our recent trip to Japan, we drove the 800 km to Cairns and still saved hundreds of dollars after fuel and accommodation costs. 
When we last went to New Zealand, the cheap flights happened to be out of the Gold Coast.  Only 1000 km away, but so worth it!
3. Sign up for Flight Alerts
A lot of airlines have them, your search for your flights with approximate dates, and then you get emails when the fare changes. 
It's a great idea, and free to use.  Also, sign up for Airline email newsletters which will keep you abreast of flight sales.
Another great option is to check out Next Vacay.  I haven't used them yet but you pay a yearly subscription of $25 and get emails of flight sales that are relevant to you. 
It could be a great thing if you travel regularly.
4. Ask your Travel Agent

How to Find Cheap Flight Deals

I get asked a lot whether or not it is worth going to travel agents.  The answer is of course it is! 

These guys are professionals and, if you get a good one, they can find you cheap flights and packages. 

However, I find that with a big family, their amazing packages don't suit me so much anymore as they only really cater to the standard 2 adults 2 children style of family. 

They are great to use as a source of research though. 

So drop in, ask them about a flight or a tour in New Zealand for example, they will quote your flights, then give you a glossy brochure which you can then use for research and inspiration – tours are always going to go to the most popular sights. 

Armed with your quote, you can scroll flight finder sites such as Expedia, Skyscanner, Kayak, and more to try and find a better deal.  These line up all the airlines for your selected dates and compare prices.
5. Wait for an Airline Sale
If you can be more spur of the moment and don't really mind where you go to, holding out for a sale is the best way. 
You can usually book for a way in advance with a sale.  The last 3 overseas family trips I have booked have been very impromptu after I have read an airline email or been alerted to a sale via a Facebook post. 
The most recent sale was for a FREE RETURN FLIGHT!  You can't argue with that!  So, subscribe to those emails, follow airlines on Facebook so you never miss a sale!
6.

How to Find Cheap Flight Deals? Easy!

Clear your cache

This one is very clever and sounds complicated, but it is so easy to beat. 

Have you ever noticed that if you keep looking at the same flights time and time again the fare seems to keep on going up in price? 

Then you start to feel panicked and it makes you feel like you better book right now before the prices rise further!  This is no accident. 

It is a trick airlines use to make you buy a ticket, it's completely legal unfortunately and it's thanks to cookies on your browser.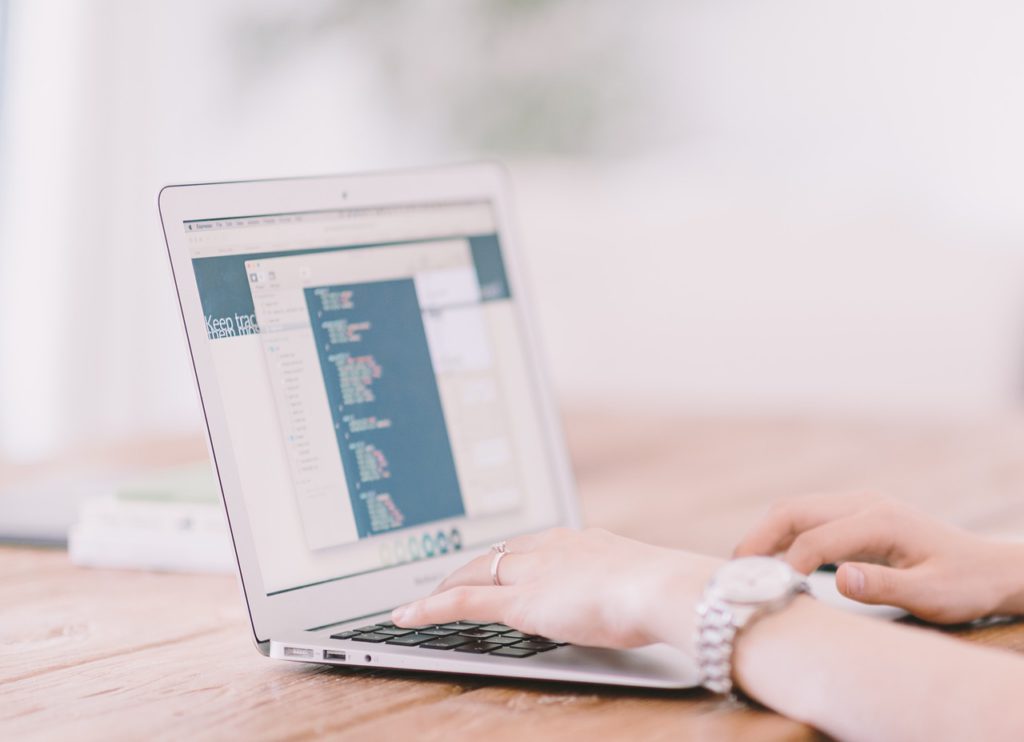 Luckily, you can easily trick these sites right back by simply clearing your cache. 
Do this by opening your web browser and clicking control+shift+N, or command+shift+N on Apple. 
This will give you an incognito window that allows you to search again but remains hidden.  Try your flight search again, and it might just save you hundreds of dollars!!! 
I was so shocked when I learned about this hidden trick and then I tried it, and boom!  It worked!
7. Go the Red-Eye
As with being flexible with dates, being flexible with times can also save you $$$. 
By going on an overnight flight that leaves your home country at 1am only to arrive somewhere else at 4 am local time, it may be a little antisocial and a tad more difficult with kids, but if you can do it, it is a much cheaper way to travel due to lower airport taxes at these times. 
You can sleep on the plane, my kids do anyway, and you spend less money on snacks!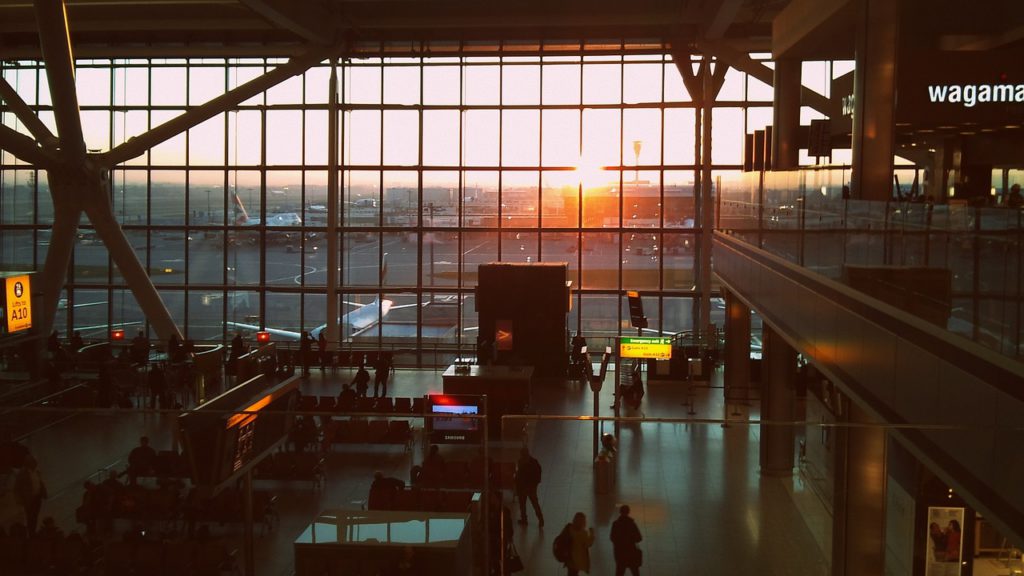 Arriving at 4 am is a little more difficult as a lot of the time you can't check into your accommodation until lunch or so.
Just take your time getting there and your hotel will at least look after your bags for you while you have a relaxing breakfast and let you know as soon as your room is ready.  
8. Get rewards points on your credit card
Airline points systems are not a scam! 
They are actually a legitimate way to garner yourself cheap or even free flights. 
At one point we had enough frequent flyer points that we never ever had to pay cash for domestic flights.  This was thanks to my husband working away and clocking up the flyer miles over a good period of time. 
Don't underestimate the power of these points systems.  Whether you earn points by doing the groceries or getting fuel, or whatever the case may be, they all add up and can result in real savings.  
9. Return Fares are not always cheaper
If you book a return fare with one airline, you may really only be paying two one-way fares. 
So sometimes it pays to search for a one-way ticket, then a one-way return ticket with a different airline. 
Sites like Skyscanner will help you here.  If you are buying 6 tickets, every little bit helps right!?  
Try out a search here:
10. Don't opt in
Budget airlines are increasing their reach internationally and they tend not to include anything in their fees apart from the standard fare and tax scenario. 
Wait, you want to bring luggage on your holiday?  Wow, that's odd, we will charge you $25 per bag, each way haha. 
Want anything to eat or drink in the 7 hours?  That will be $10 for a mediocre sandwich please and $5 for a lukewarm cup of tea.  How about a blanket and pillow?  Oh no, not complimentary. 
Only $15 and you have to give it back at the end!!  Movies? $10.  Extra legroom? $25. Seat selection? $20 and the list goes on! 
Before you know it, you may as well have booked a business class.  The easy way to save money here is obvious, don't subscribe to all of the extras. 
Just take a carry on bag.  Bring your own food, they will give you free water. 
I bring my own blanket and pillow for the kids too and usually have a child draped over me for my blanket.  Everybody has their own electronic device these days, download a movie or 3 before your flight!  
The How to Find Cheap Flight Deals Verdict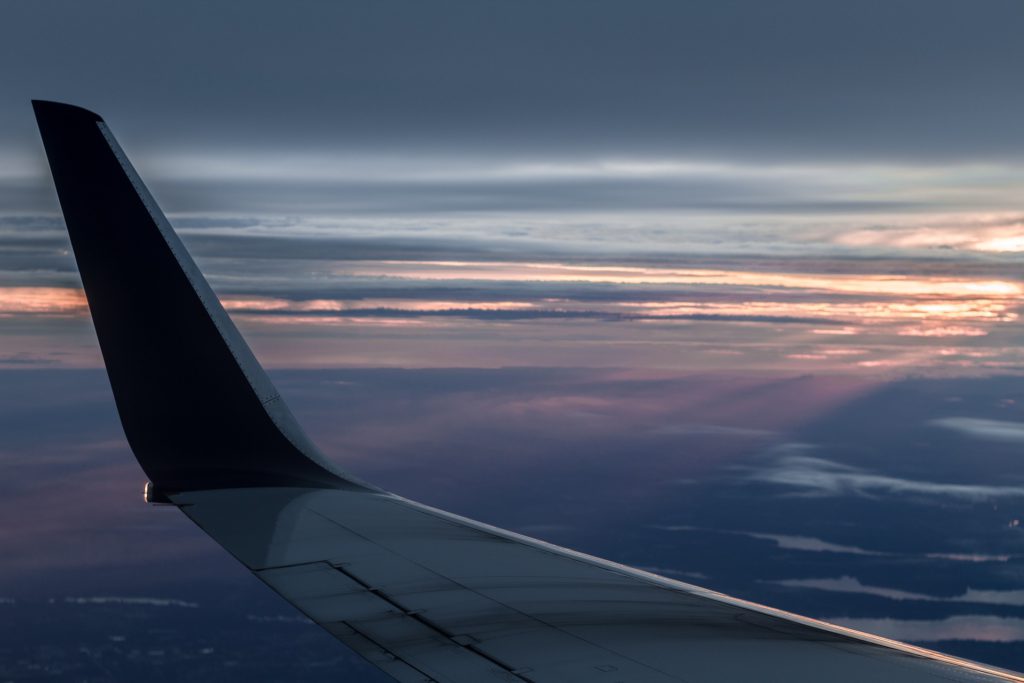 By following these hacks you know how to find cheap flight deals now! 
Use each lesson to save a small amount and together, you will save heaps, especially when you are buying more than a couple of tickets. 
So go out and fly away on a new adventure today!
Pin me on Pinterest!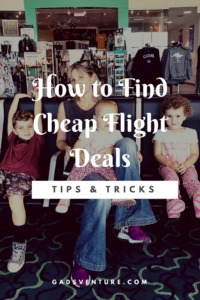 Have I missed anything?  Please let us know your flight hacks in the comments below.
Other helpful posts to get you up in the air are: