Have you heard of Tamora Gallery? It's smack bang in Canggu Bali and stands for good times. Make sure you make the effort to stop in and explore the Tamora Gallery in Canggu.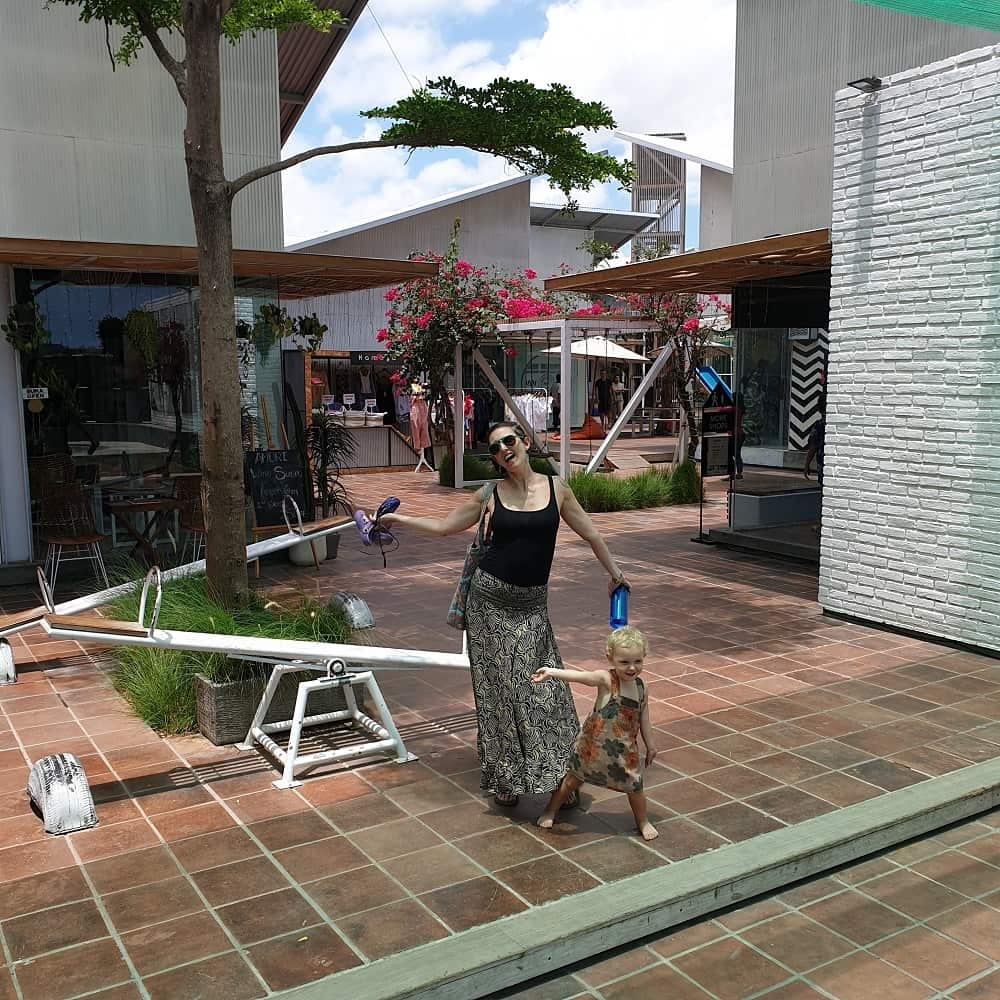 Tamora Gallery provides an open, natural space where like-minded people can meet and visitors can shop, play, eat and enjoy the attractions Tamora have on offer.
We have visited here several times, and each time is a unique experience in Bali.
Read on to find out all about the Gallery and what it has to offer you when visiting beautiful Canggu.
See what Tamora looks like inside!
Where is Tamora Gallery Canggu?
The Gallery is situated in the small district of Berawa along the trendy main street. You can't miss it, look for the big T (Black and White)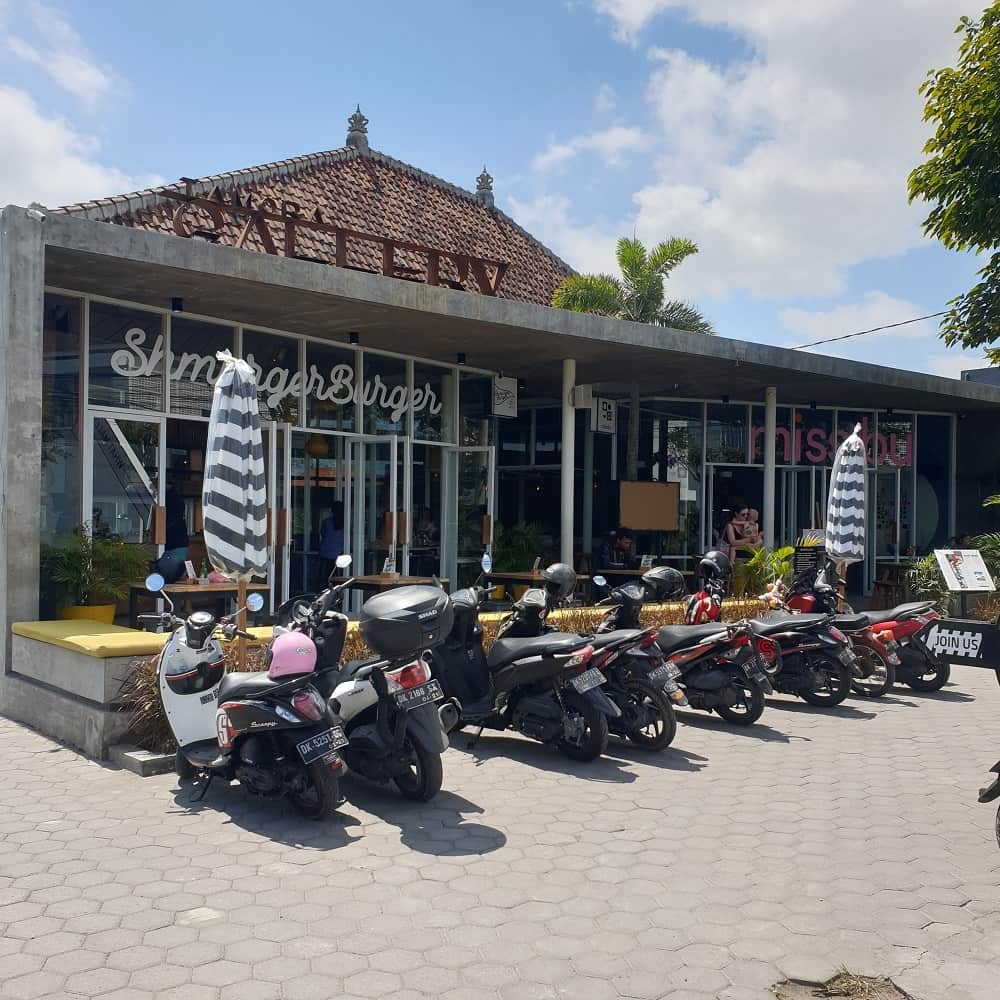 It stands out but most taxis know about this place by now.
See map for details on reaching the shopping mecca.
What Kind of Shops & Stores are at Tamora Gallery?
They have everything you could ever want or need in the Canggu lifestyle complex.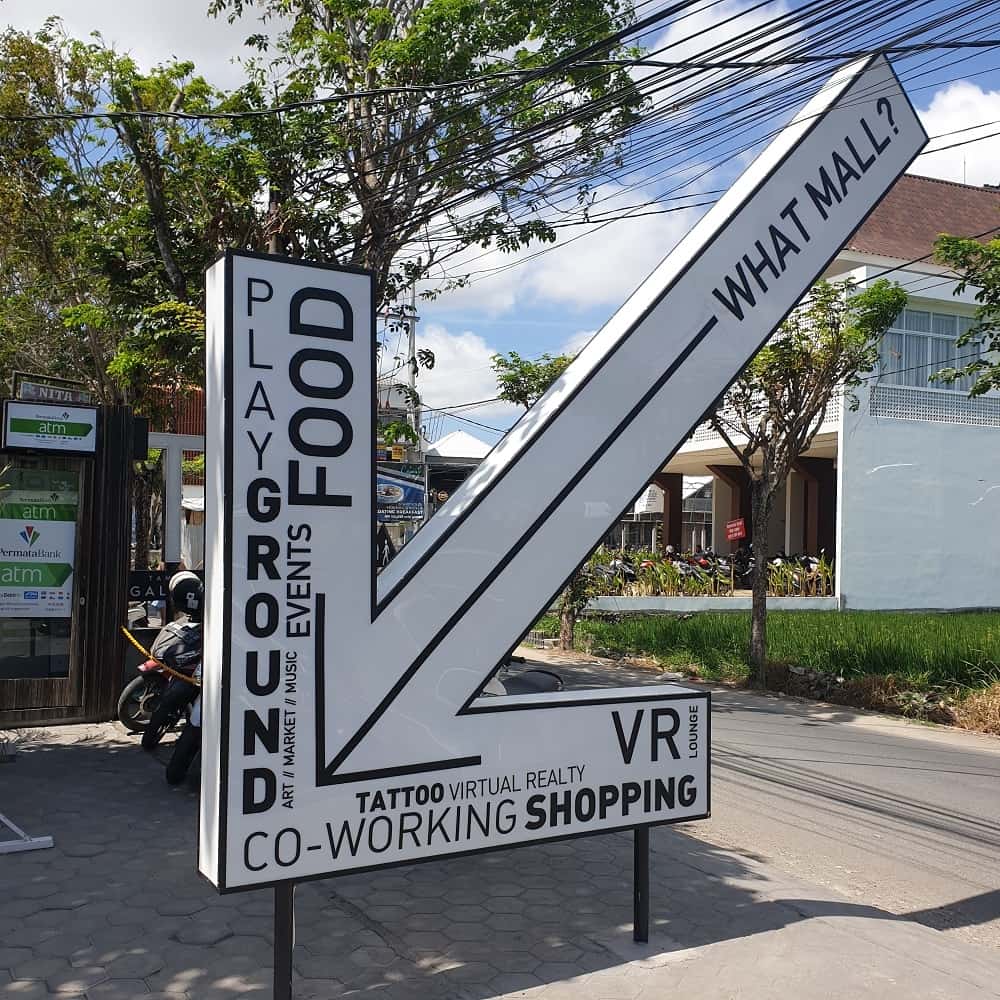 Tamora Gallery Shops
Here is the list of trendy shops, so you can explore them online before visiting:
Warung Napoli
Addicted Ink – Tattoo Studio
Post Label
Sea Gypsy
Berawa Art House
Now that is a lot of shops, wouldn't you say?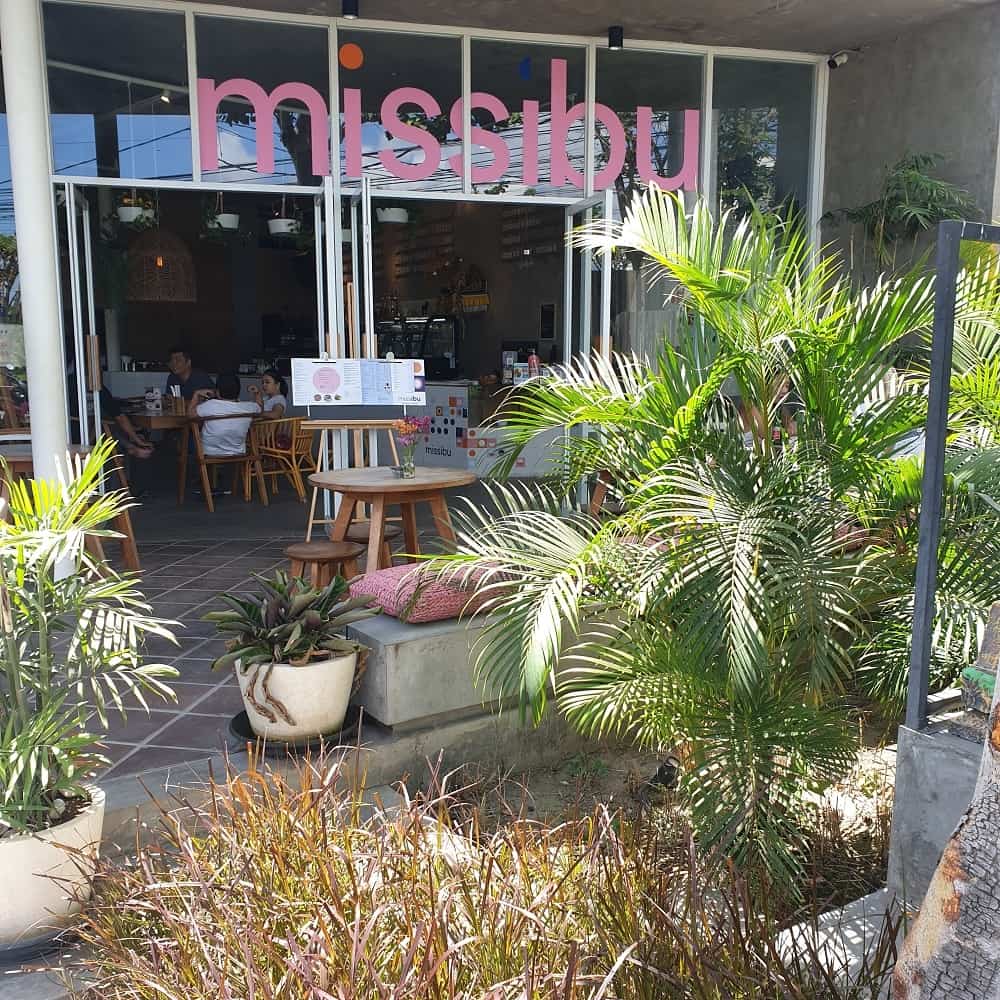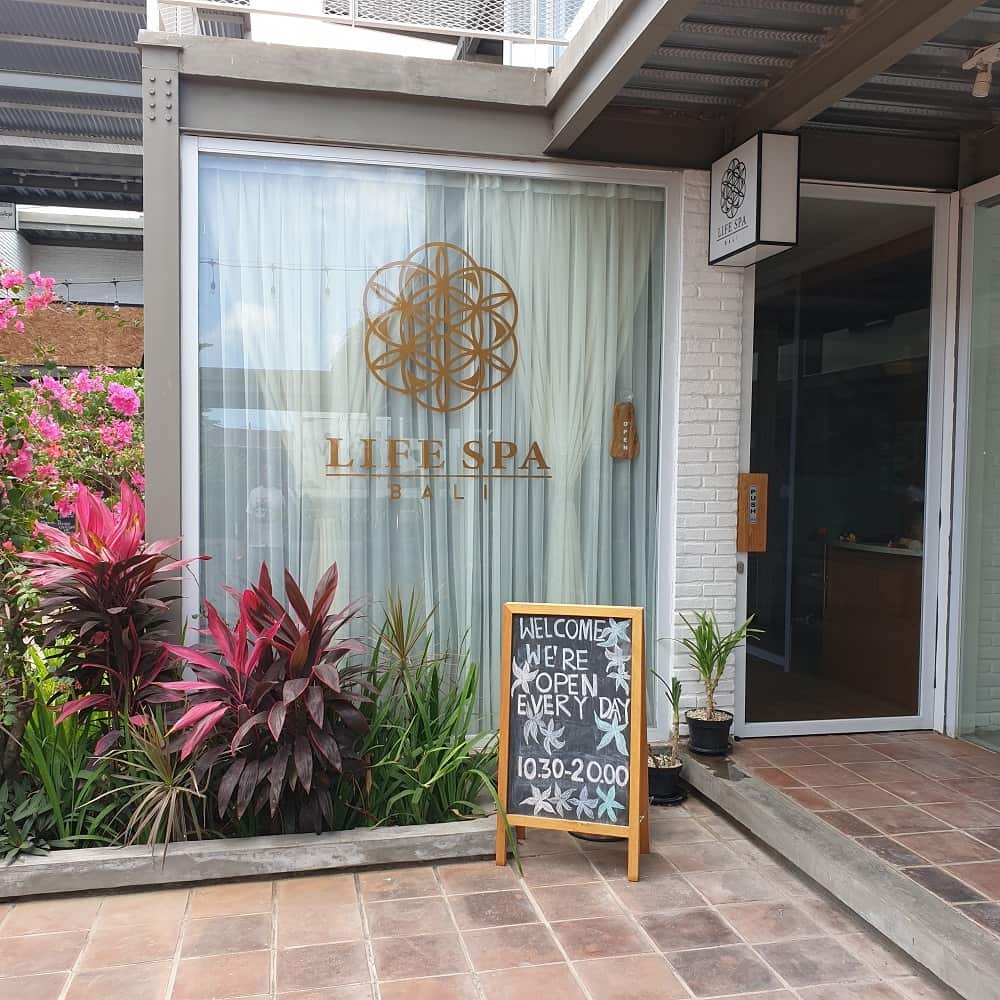 What is There for Kids to Do at Tamora?
This place is the absolute best place to bring your kids. They have a huge playground smack bang in the middle of the shopping area which is super safe.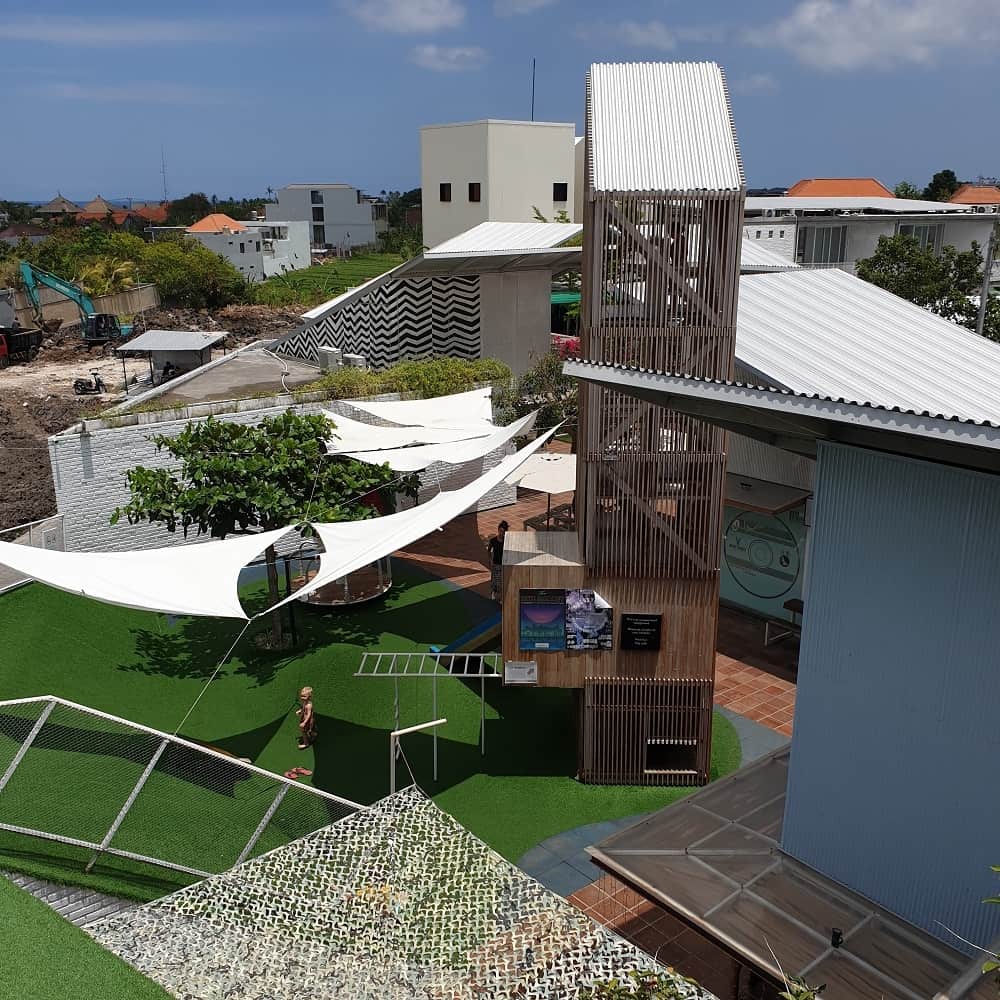 Green synthetic grass covers the play area which includes:
Climbing tower (10 meters high)
Slides
Jungle gym
Merry go round
Secret tunnels
Giant hill with ropes to help you climb to top with views of the area
Just grab a coffee or beer and watch the children play!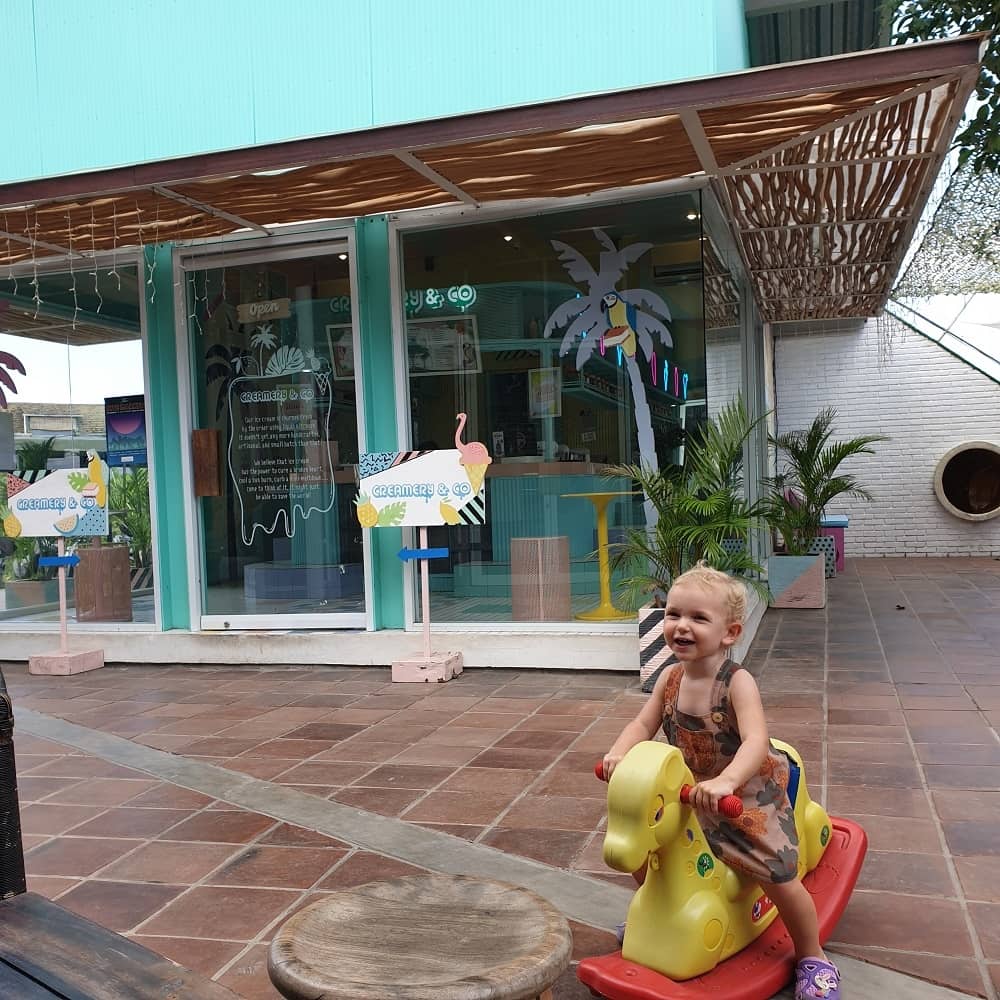 Skate Park
The centre also has a mini skate bowl which is great for learning on. It is shaped like a small pool, it is pretty cool. (Be careful)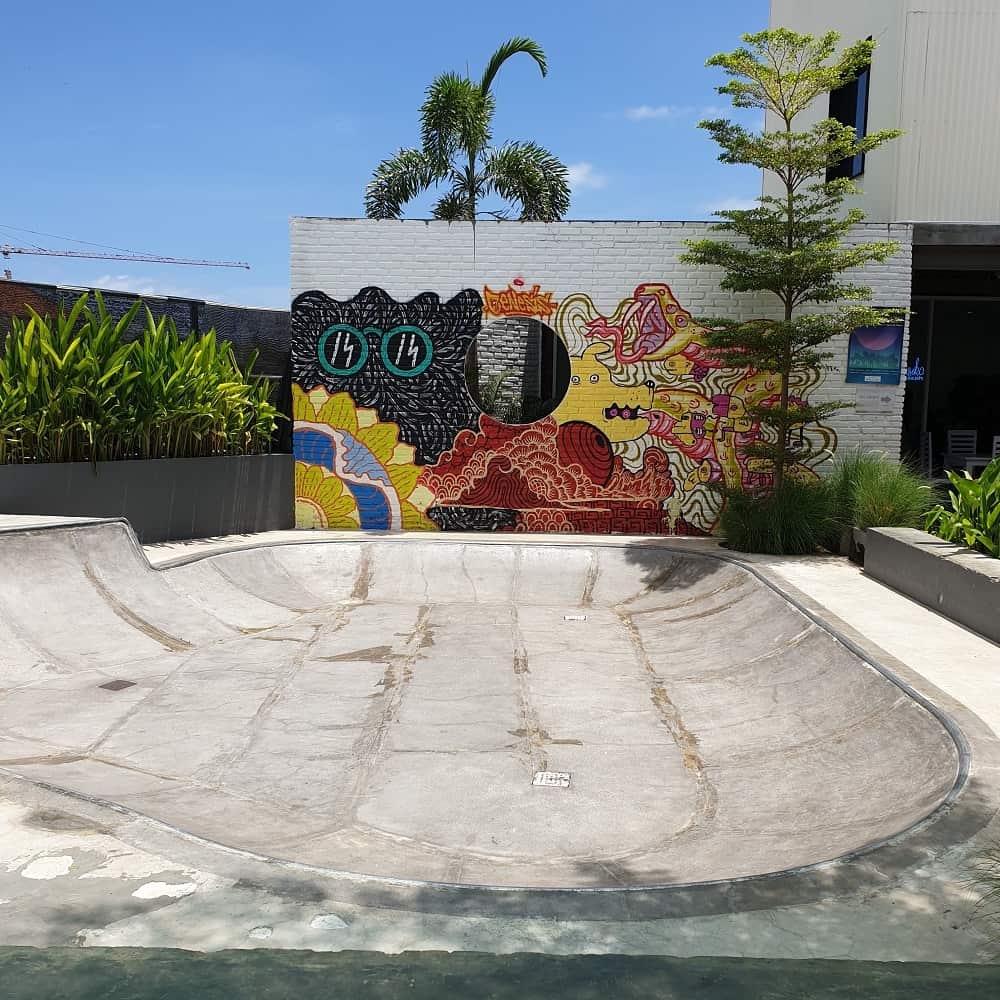 White Rabbit (Virtual Reality Center)
This is the only one of its kind in Bali. We took our 10-year old for his birthday and did he love it or what!
We couldn't get him off, but what an awesome VR experience he had. Spectators can watch what they see on the large TV sets, very funny.
The cost was about 30,000 IDR for 30 minutes of VR. Pricey but totally one of a kind experience in Bali or even the world.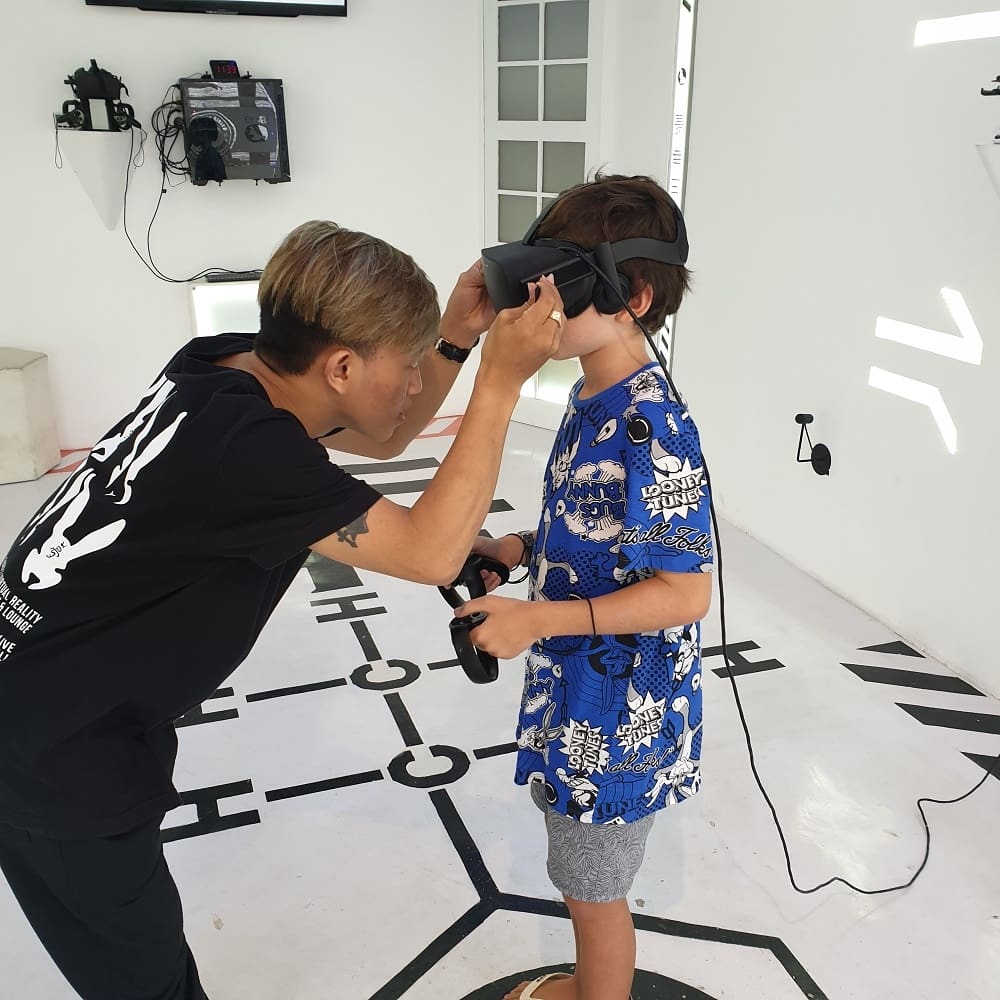 Creamery & Co
After all this hot fun why not take them to the ice-cream shop to cool off. They have an amazing array of ice-cream flavours, yummy.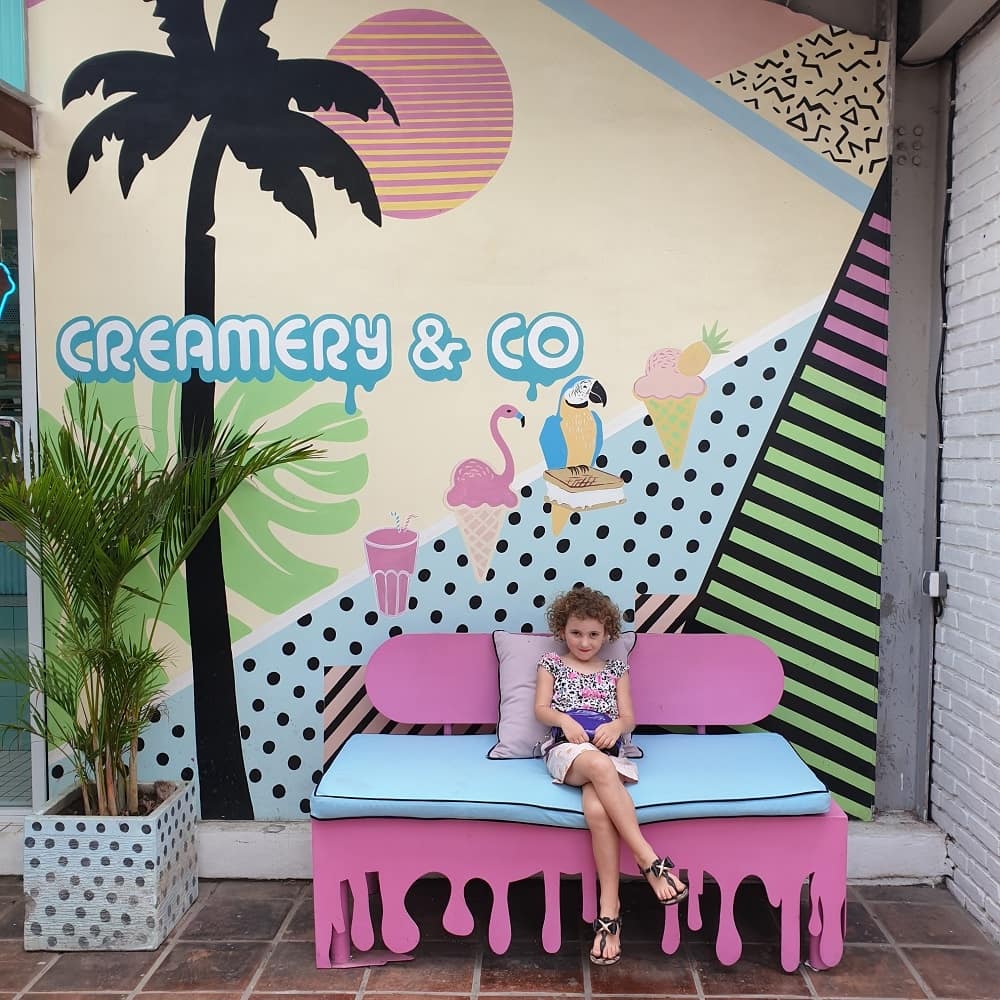 Shmurga Burger
The burgers here are to die for! Great deals, perfect for your kids that don't like traditional Balinese food.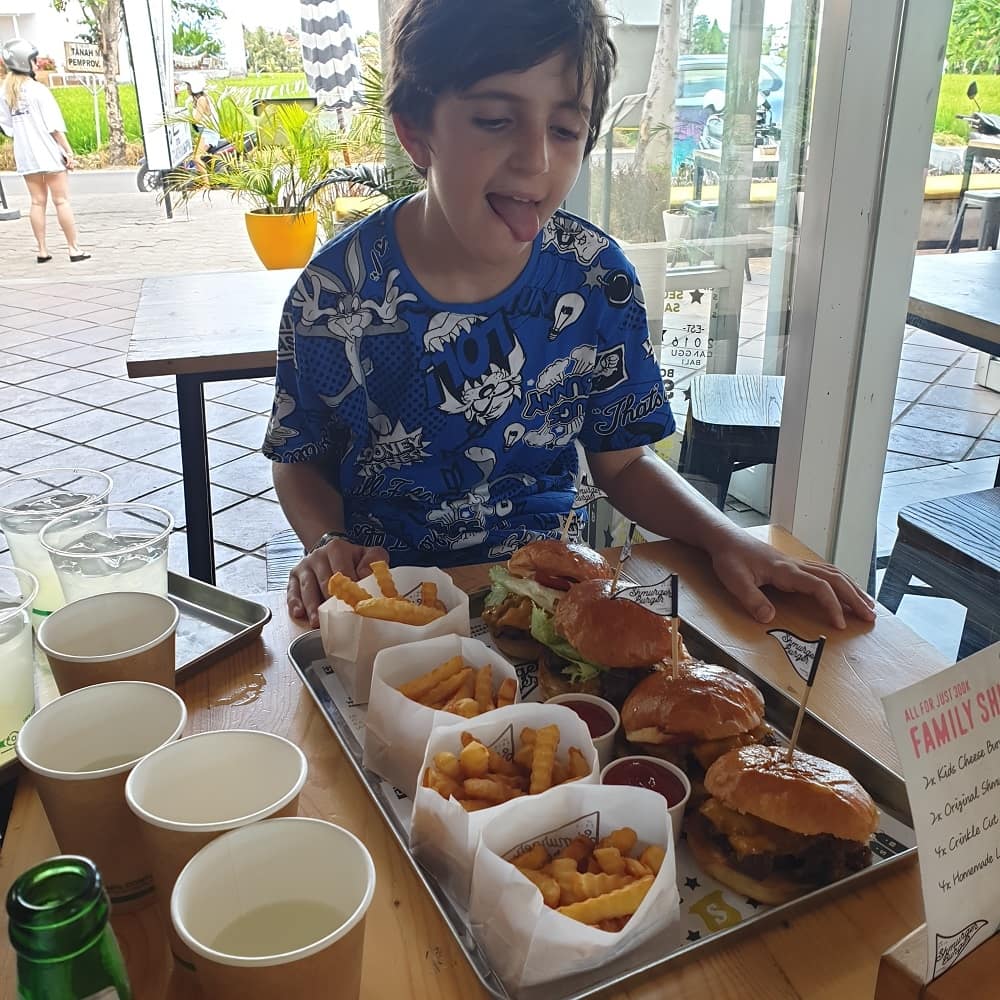 Ensiklomusika Bali
Music lessons in English at the studio at Tamora for the young ones. Most Sunday's they put on a music class for all and it's FREE!
Activities for Adults at Tamora Gallery
Not only heaps of fun for kids! Anyone cool will love this place. Local Berawa residents are always chilling out here. Sometimes it feels like you aren't even in Bali.
Things to do for cool cats include:
Tattoos at Addicted to Ink
Drink coffee at Bali Lyfe or Dolce Amore
Shop for some trendy Ape fashion at the Bleech Room or grab some jewellery from Sea Gypsy
Get yourself a massage and pamper yourself at Life Spa
There is a takeaway liquor store on-site called AJ's Barrel
Love Japanese visit Ink Japanese Restuarant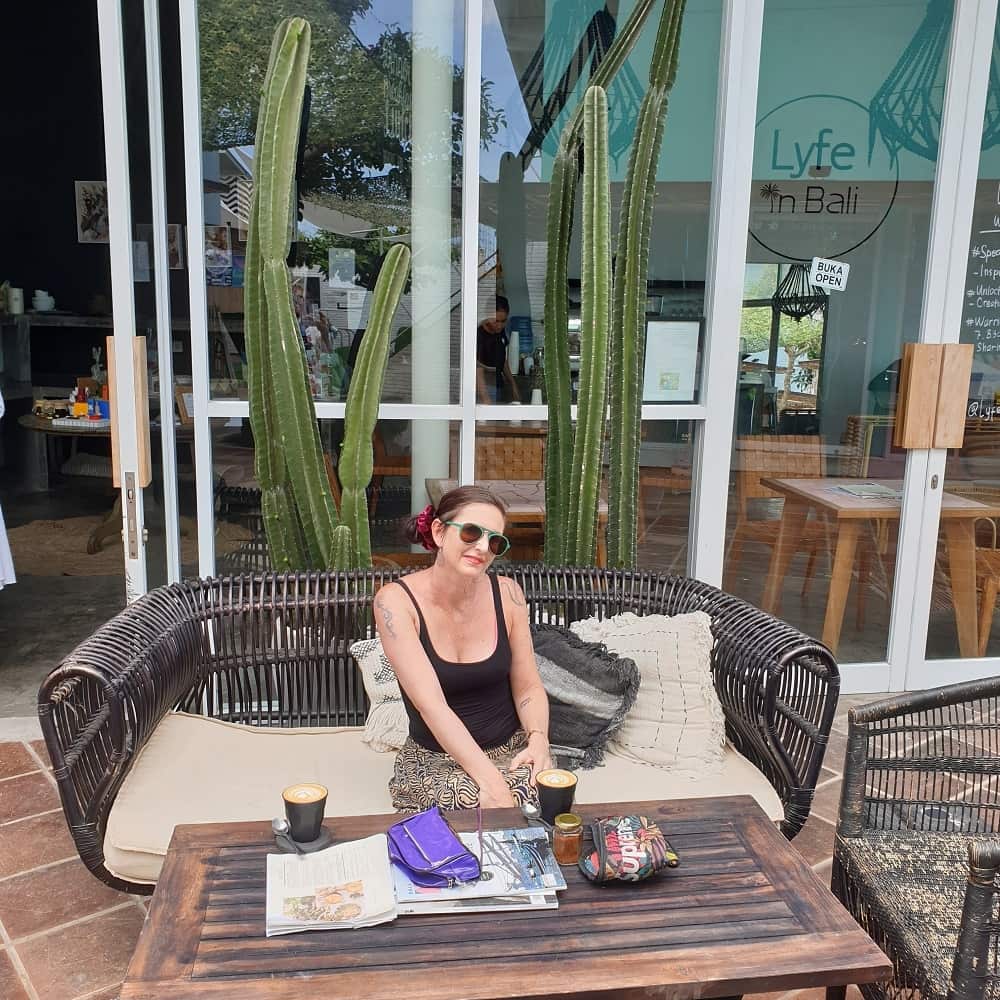 Special Events at the Tamora Gallery Complex
Every Saturday they have a free market on, with live music, street food and activities for the kids. Also, they have an outdoor movie playing around 6 pm in the central park.
Kids Sundays are another wonderful time to visit. Enjoy free activities for the kids including craft, music, jumping castles and face painting every Sunday at the gallery.
Make sure you visit when they are on because they are fun.
Our Tamora Gallery Overall Experience
From the moment you walk into the complex you know that this place has had some thought put into it.
From the variety of shops, decor and entertainment the owners have collaborated with some ultra-trendy businesses to bring you the Tamora Gallery.
You enter through a breezeway which starts off with two trendy, modern cafes, & a burger place. Followed by handmade bespoke fashion and jewellery.
Then you pass Lyfe Bali (Nice Coffee) which is the hub of Tamora Gallery and enter the courtyard. There is plenty of great Instagram shots to be had in here.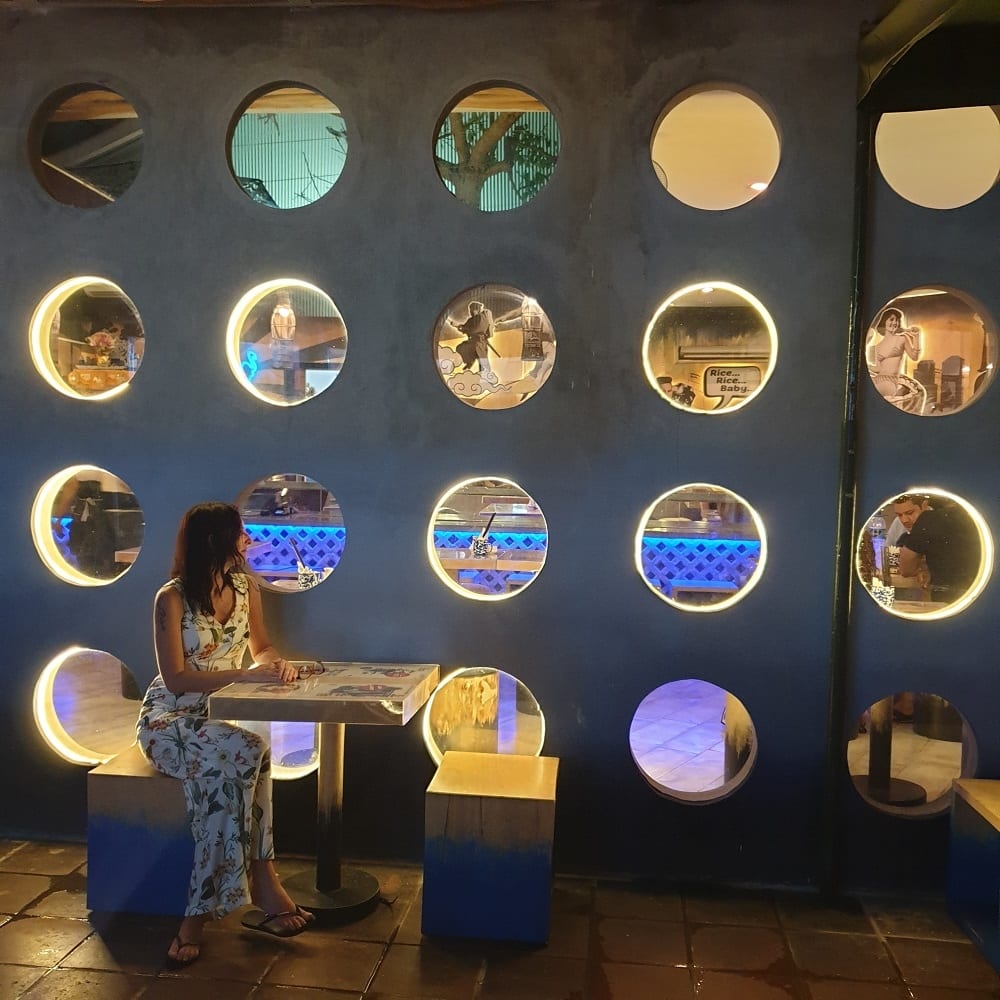 The centre of the complex is the huge playground for kids, merry go round, swings, seesaws all close together. This is where you end up with kids.
Did you know they have an open-air cinema on Saturdays? 6.00 pm weather permitting.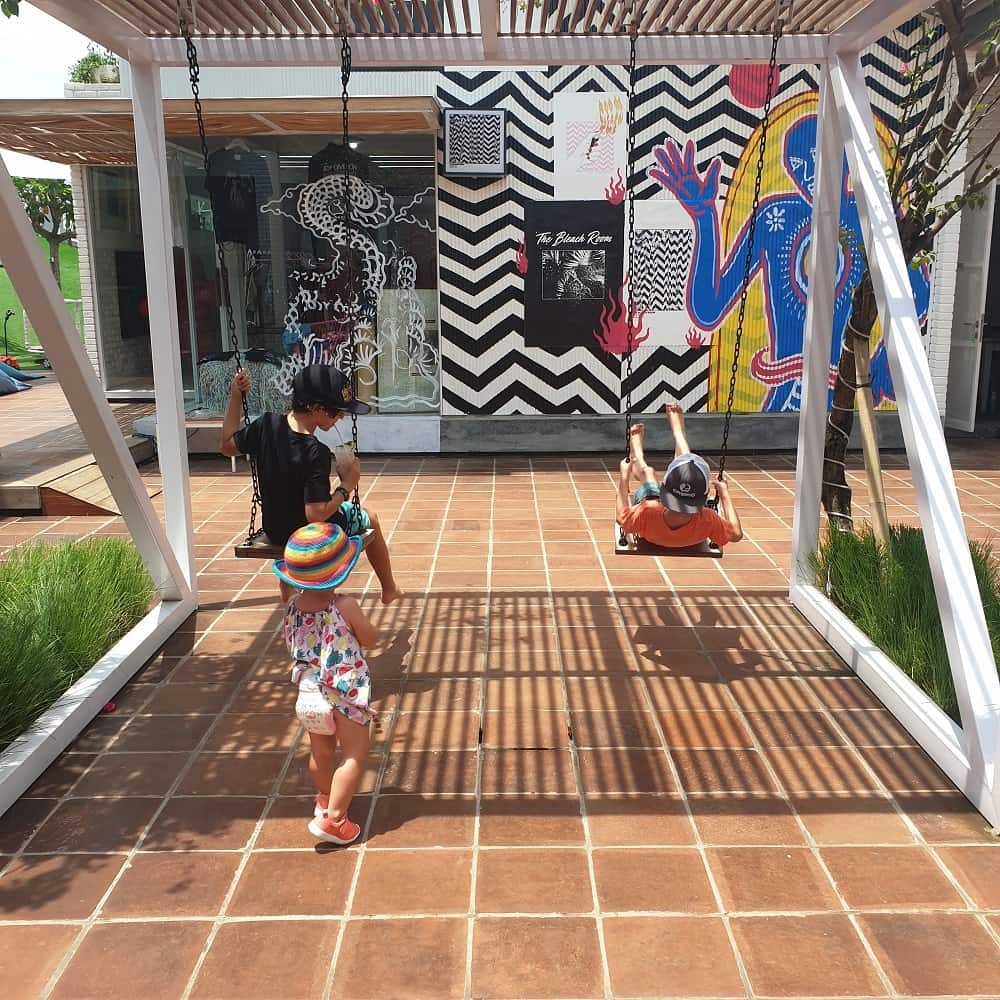 If you are into fashion then this is the place for you. It is almost too cool in here.
The hipster locals love this place which really gives it a different vibe. We visited here about 3 times and each visit was packed with different activities and entertainment.
The atmosphere here is friendly, hip and very family community-based. Every business in here supports each other's dreams and goals making it a very powerful complex.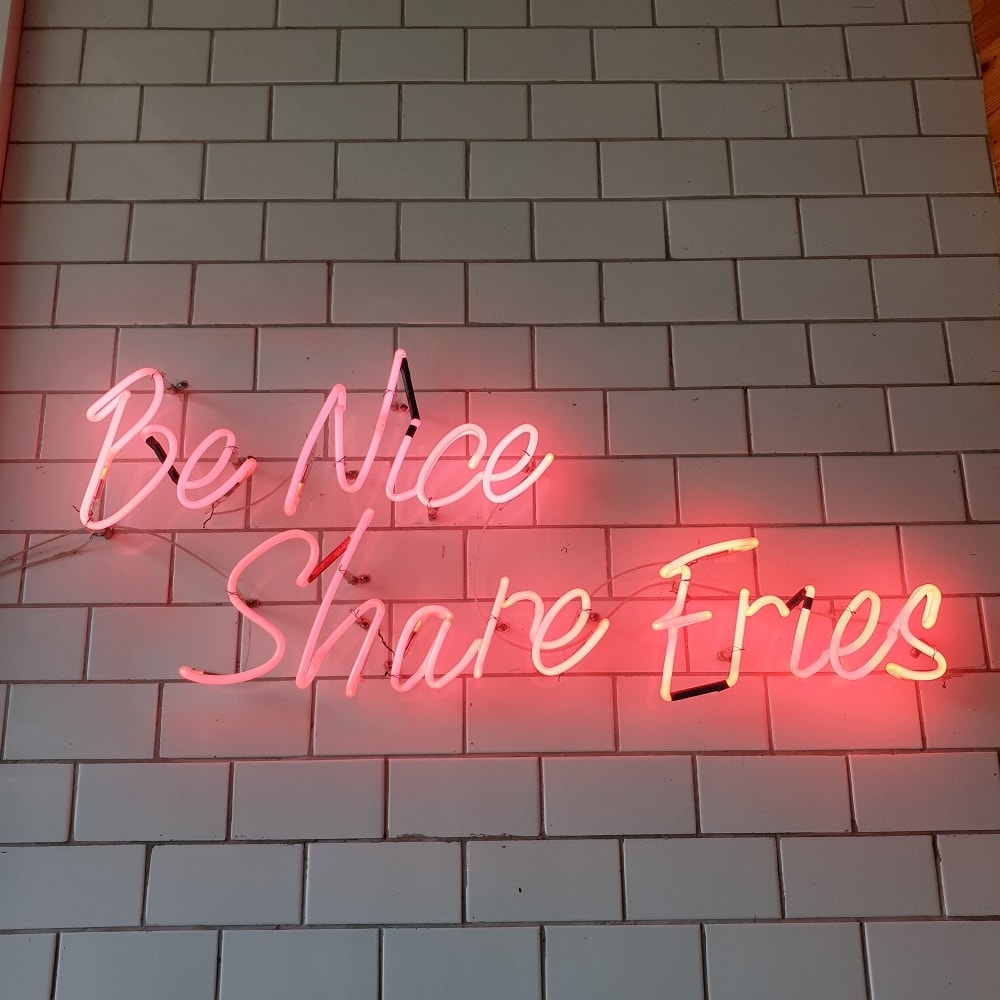 The choice and variety of food and drink in this one little area is amazing. We couldn't recommend visiting here more than enough. Your kids will love it.
Tamora Verdict
The Tamora Gallery is the best place to hang in Canggu for kids, families, artist and locals wanting to network and feel like they are part of a strong community in Canggu.
If it's trending in the world, it is going to be here at the Gallery trust me!
Do yourself a huge favour and your kids and set aside a few hours to explore Tamora Gallery on your next holiday.