You are in luck. Vietnam is one of the cheapest countries in Southeast Asia. We have just spent 6 months in the region with our 4 kids – Find Out How Here! So we are well acquainted with Vietnam Money.
Read on to discover how to get Vietnam Money, what to do with it, and the strange inflated exchange rate that makes you feel like a millionaire.
What is the Money in Vietnam? – The Vietnamese Dong
The Vietnamese Dong, or the VND is the Vietnam money used. It has been in circulation officially since 1978 although a different 'dong' was earlier introduced after the French were kicked out.
There are all notes, no coins. Denominations are 1000, 2000, 5000, 10 000, 20 000, 50 000, 100 000, 200 000 and 500 000.
What is the Exchange Rate for the VND?
Please see Xe.com or click on the links below for the latest exchange rates. For our Vietnam money, we worked on a rate of 15,000 VND per $1 AUD.
How Much Money do I Need in Vietnam?
Vietnam is not only cheap by western standards, but by Asian standards as well. After many months travelling around the region, we have noted that Vietnam is definitely one of the cheapest countries in Southeast Asia!
Accommodation – we stayed in mid-range family rooms for around 780,000 VND per night ($50 AUD). Our hotels typically had a pool, aircon and breakfast included. Budget rooms for a couple will be closer to 300,000 VND ($20).
Food can range from 10,000 VND for a freshly cooked spring roll from a street vendor, to 50,000 VND for a delicious bowl of Pho. Sitting down to a restaurant pizza will set you back around 150,000 VND.
Beer from a convenience store – 10,000 VND to 17,000 VND
Transport – If you use 12GoAsia, you can compare the cost of different options across Vietnam. There are overnight trains, buses, and private taxis all willing to take you the length of the country. Some of our best trips were from Hanoi to Sapa in a private limo, and Hanoi to Hoi An via train.
Local Transport – Either hiring your own motorcycle or catching Grab taxis are the cheapest way to get around. You will need a local sim card to use Grab. Many hotels also have free bicycles for use, especially in Hoi An which is a super bike-friendly city.
Tours – The more tours you do, the more money you are going to spend. We like to use GetYourGuide to compare prices and book tours online to ensure the best deals. We did some great day trips from Hanoi, including Tam Coc, and also found the best overnight cruise to Halong Bay.
Dentist – Vietnam is famous for it's cut-price and high-quality dentists. We visited the best dentist in Vietnam, here are all the details on how to find him!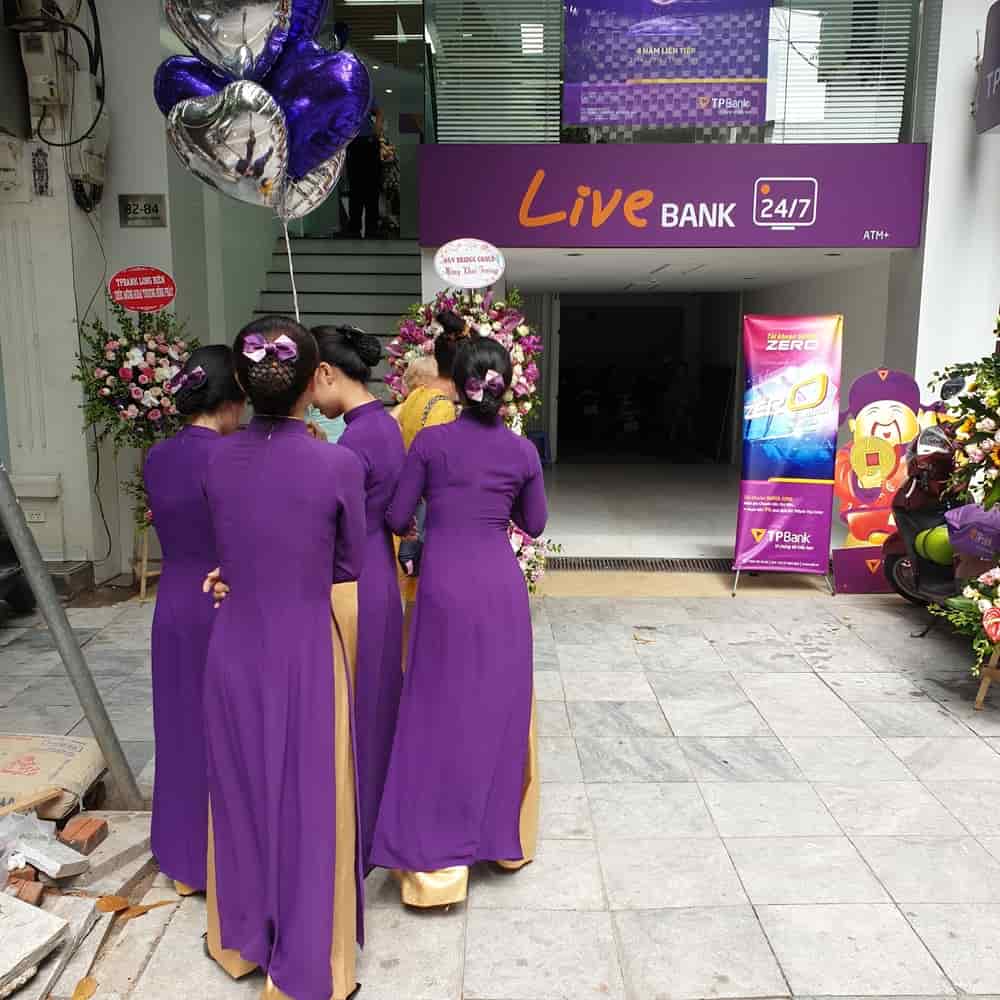 Cash is King
Like all countries in Southeast Asia, Cash is definitely king in when handling Vietnam money. Having smaller notes on you will also make your life easier.
ATMs
ATMs will distribute 200 000 VND and 500 000 VND notes. HSBC machines are your best bet for getting 7 million Dong out at a time, whereas the smaller local bank ATMs will only let you get 2 or 3 million Dong out. HSCBC ATMs are found in the major centres. See here for locations.
The machines in Sapa are notorious for running out of money, so make sure you take plenty of cash up there.
Even if you can only get 2 million Dong out at a time, you are able to do multiple transactions to get yourself more cash.
Mastercard and Visa are the most widely accepted cards for cash advance withdrawals. We absolutely advise having more than one card for back up.
We travel (from Australia) with a Commonwealth Bank Mastercard – this credit card also gives us free travel insurance. An ING Visa debit card which has free international transactions (it's called Orange Everyday). And a BOQ Visa debit card for back up.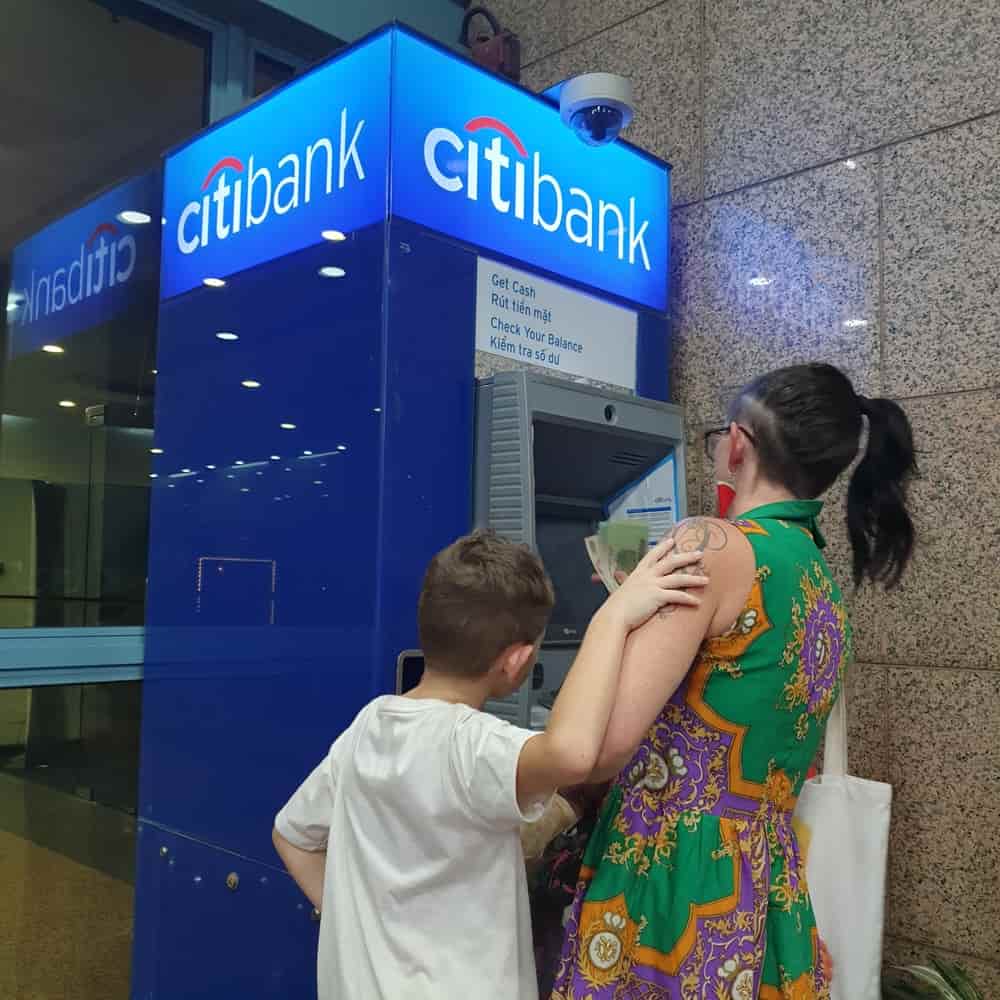 ---
---

---
---
Money Exchange
As a rule, when travelling, we get our money out from ATMs as above. But, if you prefer to exchange money, there are places throughout Vietnam to easily do so. The first one you will see is in the airport arrivals hall, then in major tourist destinations, and big hotel lobbies.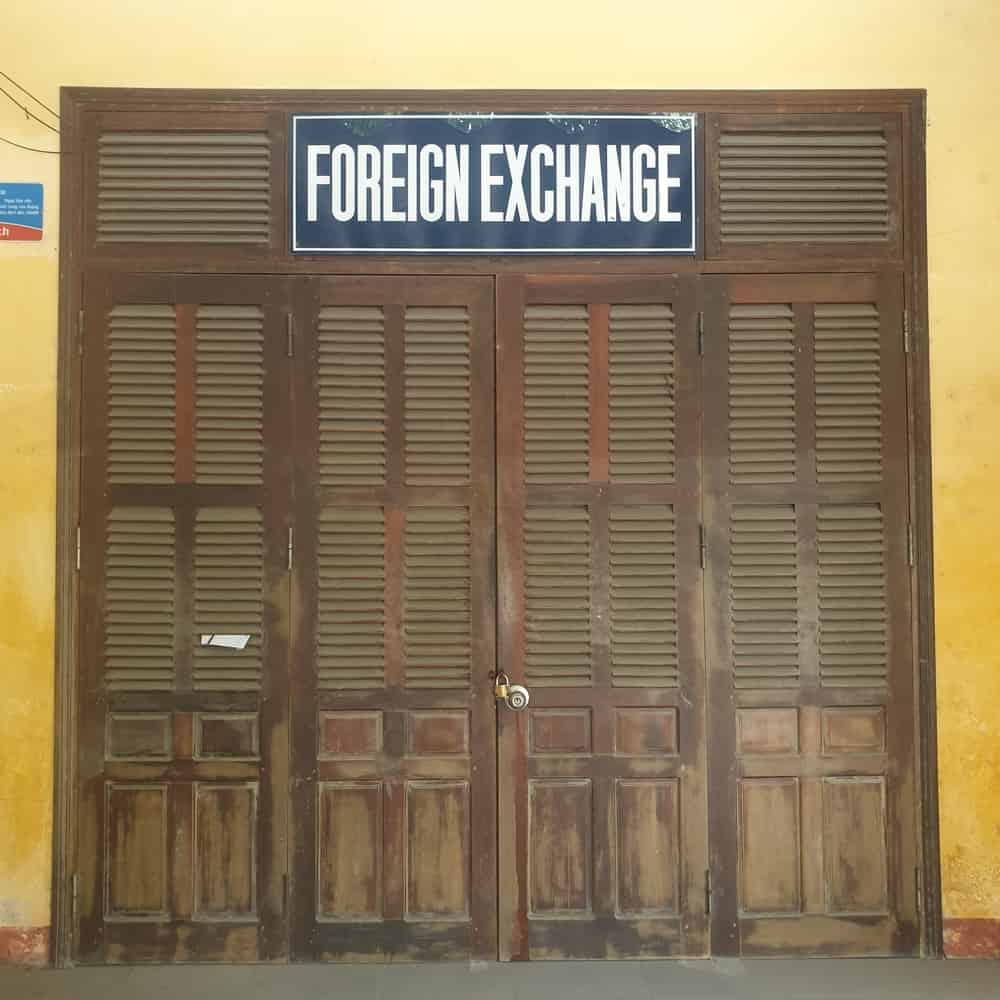 See more about arriving in Vietnam:
How to Spend Your Vietnam Money
Whilst visiting this beautiful country, you will notice that things are cheaper than back at home. There are some great places to see and amazing experiences to be had. Be sure not to miss:
When shopping, be sure to barter as there are not usually fixed prices in the market place.
Hoi An is famous for beautiful silk lanterns and prices are negotiable, especially if you buy more than one.
In Hanoi, you will find beautiful ceramics, silk clothing and scarves, and great handmade clothing.
In Sapa, the village people gather to sell handmade craft items. Here they are often sold by very persistent kids of the hill tribespeople. It is hard to avoid seeing the desperation on the faces of these little grotty faced children, but it is advised to resist these sales tactics to prevent further exploitation.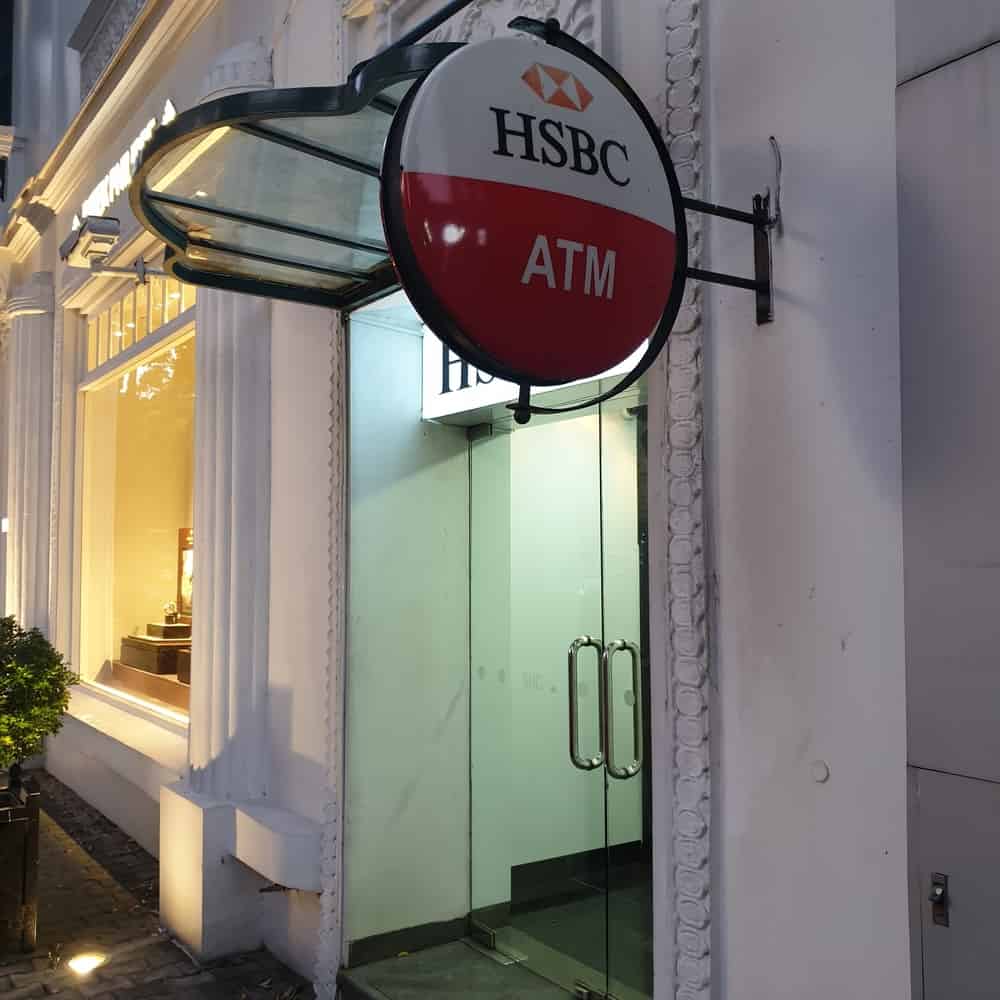 How to Keep Your Vietnam Money Safe
Have more than one bank card in different names and with different banks. Often one card will not work for no apparent reason, so you have to try another
Often ATMs simply run out of money. This is especially true in rural towns and islands.
If the ATM sucks in your card, try switching the machine off and on at the powerpoint if there is one visible. It may just spit your card out. No guarantee, but it has worked in the past.
Don't keep all your cash in one spot.
Plan ahead so you don't find yourself caught out and unable to pay for goods or services already received.
Familiarise yourself with the different money so you know which colour is what.
Keep your money out of sight either in an under clothing wallet or deep in a bag. Don't allow sellers to crowd around you, they can be very persistent, especially the fan-sellers in Hanoi for example. Don't pay more than $1 for a fan.
Violent crime is rare, but pickpocketing by opportunistic thieves is unfortunately not unheard of.
You can usually pay larger amounts in restaurants and hotels via credit card, though an extra fee may be imposed.
Vietnam Money in a Nutshell
The Vietnamese Dong or the VND is all you need to travel around Vietnam, one of our favourite places in Southeast Asia. I hope you now know how best to bet your Dong, and how to spend it wisely.
If you have any questions about Vietnam Travel with your kids, please leave us a comment below, we love to help!
---

---