Here I will be covering the most popular foods in Vietnam for you to try.
Our family of six has some real fussy eaters but they still managed to try some of Vietnam's famous dishes.
Visiting Vietnam for the first time
If you are visiting Vietnam for the first time you will be wondering what kind of food is the best.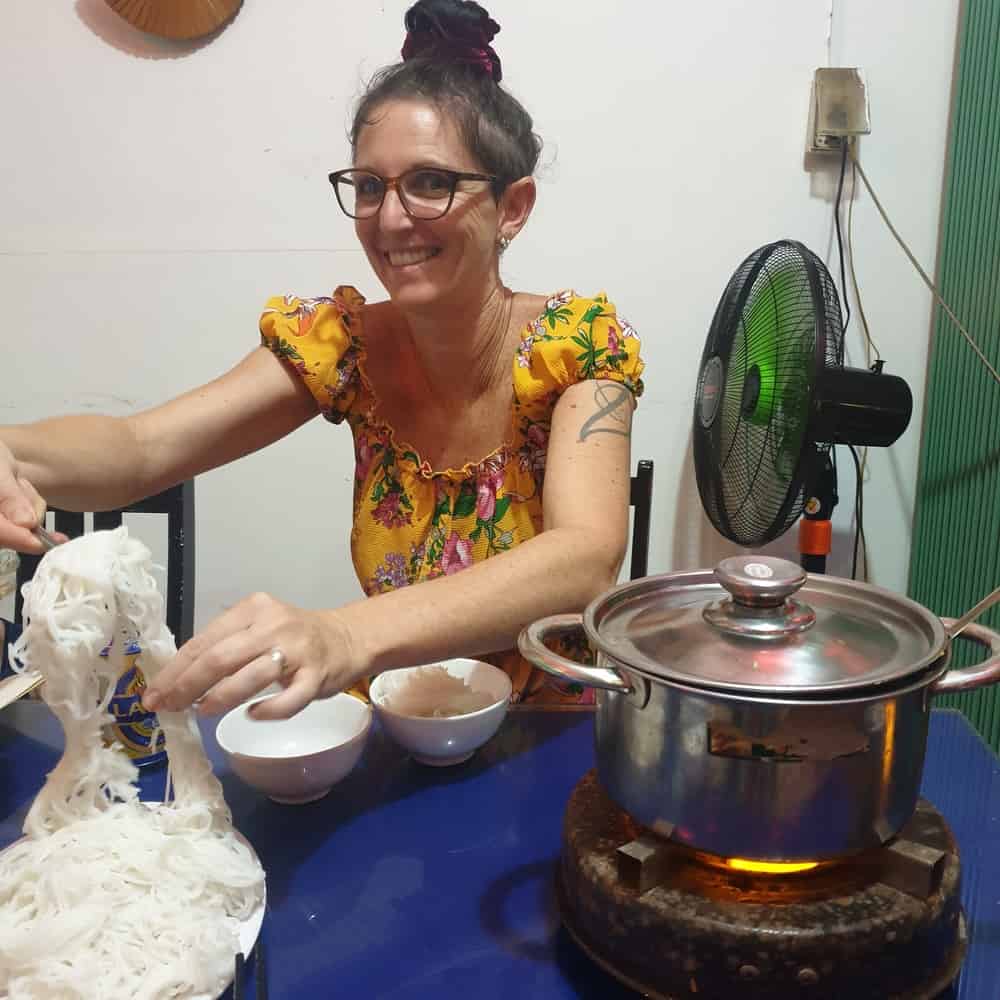 Menus can be confusing because if you don't the language you won't know what you are looking for.
This little food guide should help you on your way to enjoying the finest Vietnamese delicacies for you to enjoy.
Travel Vaccinations for Vietnam
It is important when visiting countries in Southeast Asia that you at least have the 2 major shots, Hep A and Typhoid. 
Find out the most important Travel Vaccinations for Vietnam.
These vaccines stop diarrhoea or food poisoning but will protect you from serious dangers when exploring with food and drink overseas.
Western Foods vs Most Popular Foods in Vietnam
When travelling in Vietnam you will miss out on the culture and the experience if you only visit McDonald's, Starbucks and any major Western outlet. 
Avoiding local food will not guarantee immunity against food poisoning.  Most of the stories of travellers getting sick are from eating out in Western restaurants.
Vietnam is all about food and we have eaten at so many little local restaurants and street vendors.
We are still vigilant and avoid empty places and anything that looks or smells bad.
Vietnamese Most Famous Food – From the North to the South
Here it is the best food in Vietnam voted by the masses and followed by our food experiences.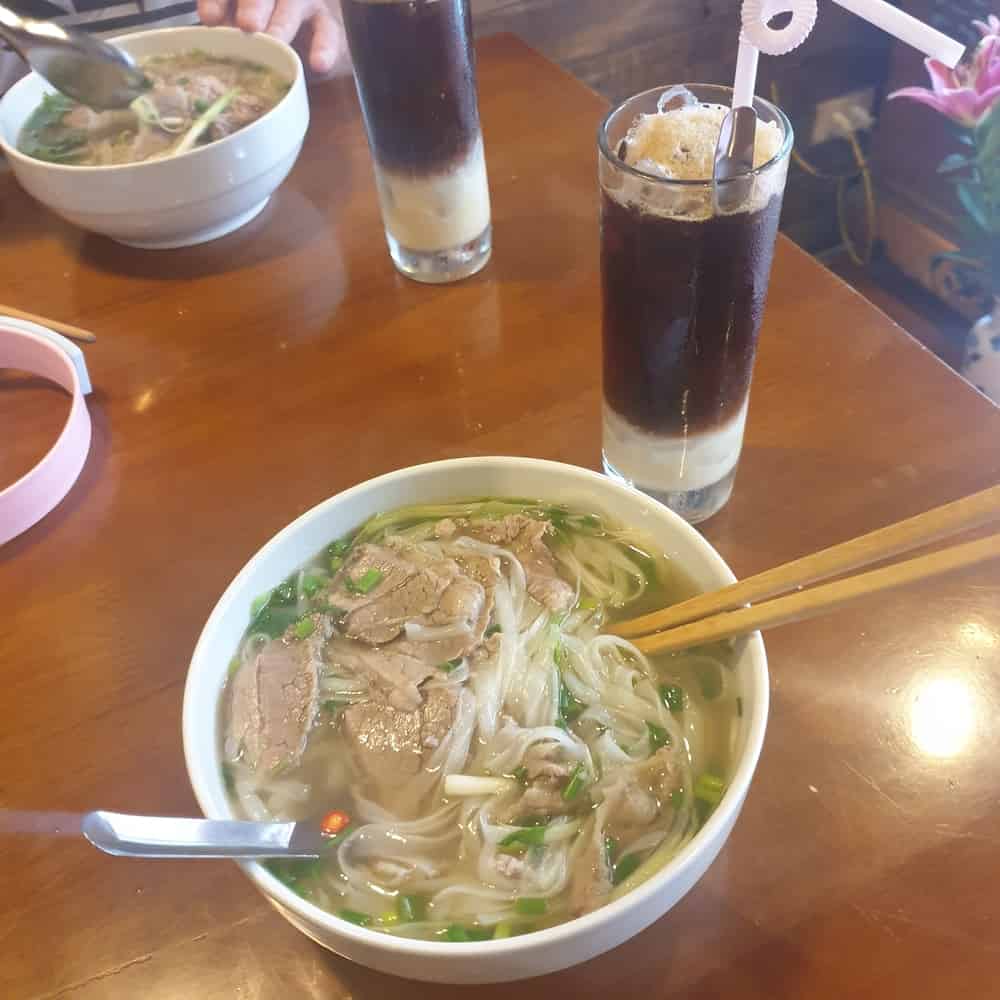 Pho Bo (Vietnamese Beef Noodle Soup)
If you see this written on the menu it means beef noodle soup. Pho Bo is popular street food and probably our favourite go-to meal.
If you need it a little spicier, most restaurants have options of different condiments on the table which include Lime, Chilli, Soy sauce or fish sauce. Cost on the street = 40,000 VND.
Ingredients in a Beef Pho Noodle Soup include;
Broth or Soup (Onions, Ginger, Beef bones, Aise, Cloves, Cinnamon, Beef, Salt, Fish sauce, sugar and can vary depending on the cook)
Slices of cooked meat
Garnished with onion, shallots, bok choy, cilantro or other
Rice Noodles or yellow noodles
Pho tastes totally different at almost every vendor you buy from because they all have their own recipe.
If you would like to try and make this at home check out this Vietnamese cookbook that shows you how to make Famous Pho.
Check prices here on Amazon >>
Pho Ga (Vietnamese Chicken Noodle Soup)
Similar recipe to the Pho Bo beef noodle soup but this time it uses chicken.
The chicken version is also very popular with the Vietnamese local people but has less of the richness of flavour compared to the beef. Cost on the street = 40,000 VND.
Ingredients in a Chicken Pho Noodle Soup include;
Broth (onions, ginger, chicken, fish sauce, salt, sugar, coriander, cloves, cilantro and water
Flat rice noodles
Garnishing – Bean sprouts, mint, Thai basil, sliced chillies, cilantro leaves and lime wedges
This is a tasty go-to meal and because it generally has less flavour your older kids might enjoy this meal.
You can basically find Pho everywhere, on the street corners, and on most restaurant menus.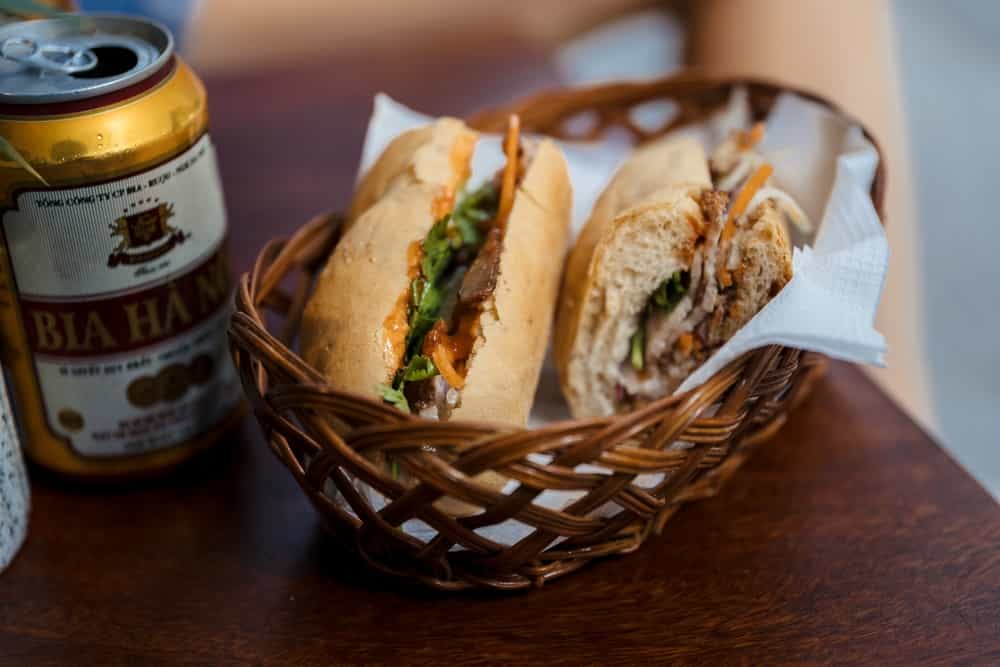 Banh Mi – (Baguette sandwich with filling)
Did you know that Banh Mi means "Bread" in Vietnamese? This on the go street food can be found at many little street carts around Vietnam.
The Vietnamese sandwich was influenced by the French but Vietnam has made it their own by making the dough lighter. Cost of Banh Mi on street = 10,000 – 25,000 VND.
Ingredients of a Banh Mi vary but can include;
Sliced meats such as Pork, Beef, Chicken or mixed meats
Baguette with a crispy crust
Vietnamese pate (flavour varies and can be spicy)
Cucumber, onions, pickles, jalapenos, pepper and sauces
They are super delicious and great to have with an iced Vietnamese coffee. Generally, you can customize your Banh Mi to suit your tastes.
Our kids never liked the spicy pastes that the locals add, so we would make it as plain as can be.
When you don't know what to eat just grab a cheap Banh Mi bun and be on your way.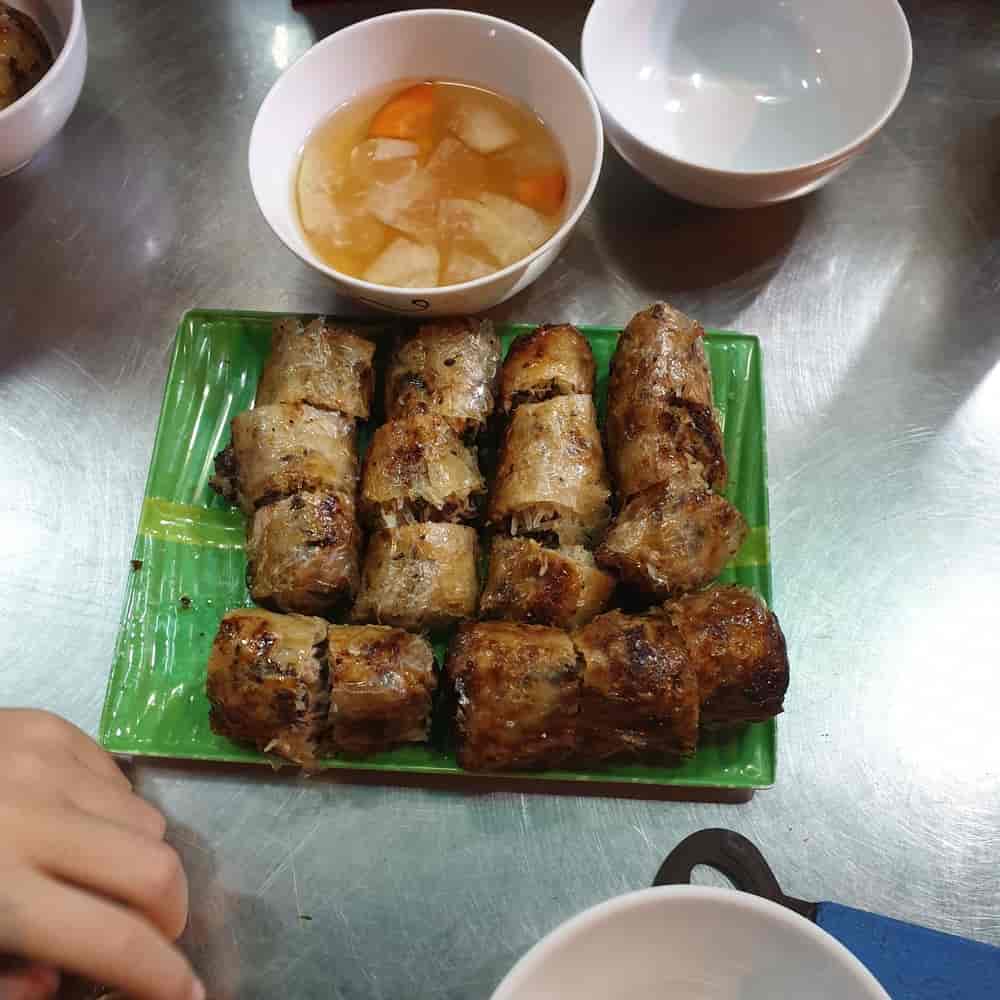 Cha Gio – (Deep Fried Vietnamese Spring Rolls)
The perfect appetizer or quick snack when exploring Vietnam. These are amazing!
Cha Gio is basically a deep-fried spring roll, they are so crispy and packed full of goodness. You could basically live on these and the street spring rolls are the best. Cost of Cha Gio on street = 5,000 – 10,000 VND per roll.
Ingredients in Cha Gio include;
Ground meat, usually minced pork
Diced vegetables such as carrot, kohlrabi, jicama, bean sprouts, rice etc
Rice paper – Deep-fried
Make sure you try these on your next visit to Vietnam – you will not be disappointed!
Goi Cuon – (Fresh Vietnamese Spring Rolls)
Vietnamese Springs rolls or cold rolls are a traditional food consisting of pork, prawn and vegetables.
Goi Cuon is always so fresh tasting and a great start to a meal. They also feel so healthy for you. Cost of Goi Cuon = 5,000 – 10,000 VND per roll.
Ingredients in Goi Cuon include;
Cooked shrimp
Rice vermicelli
Rice paper
Thai basil, mint leaves, fresh cilantro, lettuce, fish sauce, lime, garlic, sugar, chilli, peanuts and sauces
These spring rolls are so good for, so start your meal with a couple to get that tummy working.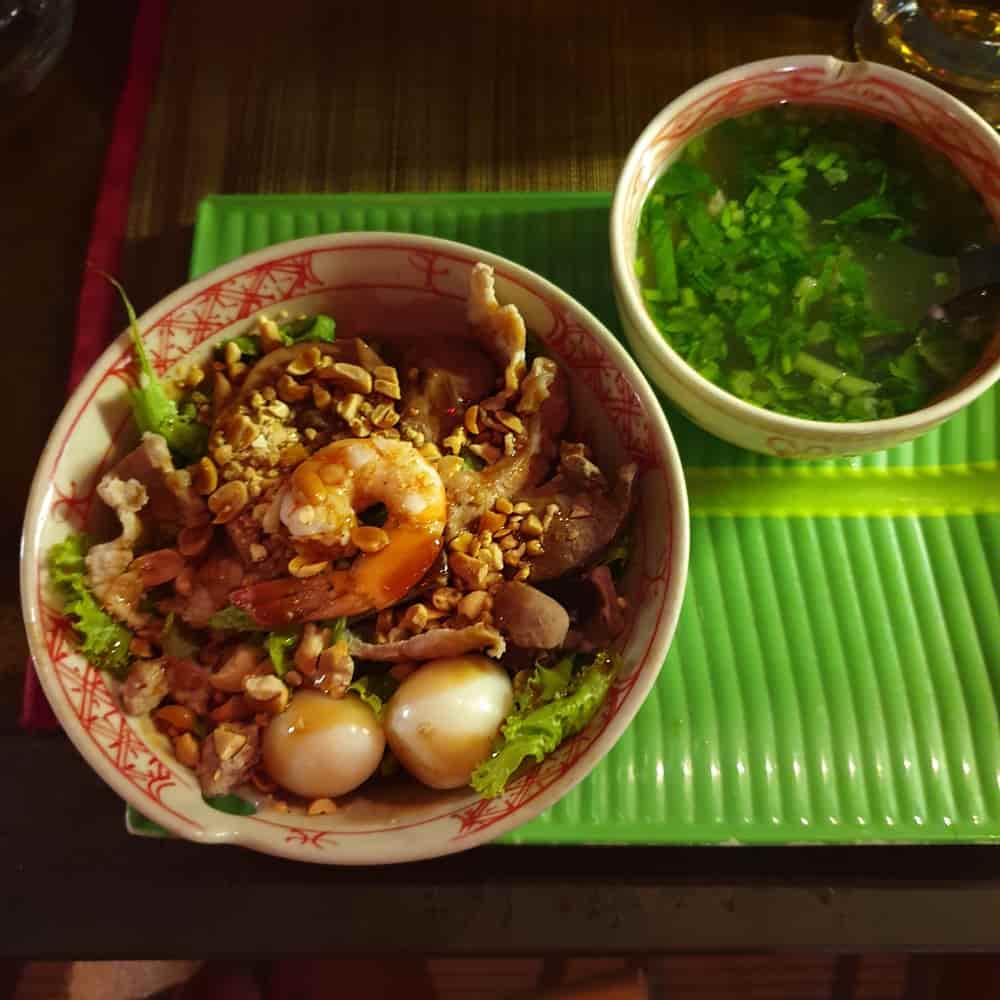 Mi Quang – (Vietnamese Noodle dish)
This dish is very popular in central Vietnam, and one of their nationally recognised foods. It has the perfect mix of flavours and textures using staple Vietnamese ingredients.
Mi Quang tasted so good and was so cheap, we would say it was one of our favourite dishes in Vietnam's Central Quang Nam province. Cost of Mi Quang at local restaurant = 30,000 VND.
Ingredients in Mi Quang include;
Pork spare ribs/Pork belly
Shrimp
Flat rice noodles
Tomatoes, pineapple, onion, garlic
Fish sauce, Soy sauce, sugar, salt, pepper, turmeric, paprika, annota seeds, olive oil
Quail eggs, lettuce and herbs
Crouton
Especially when visiting areas like Hoi An and Da Nang make sure you try Mi Quang.
If you would like to try and make this at home check out this amazing recipe here.
Cau Lau – (Vietnamese Noodle Dish)
This particular local Vietnamese dish is only found in the Hoi An area of Quang Nam province. Cau Lau is one of Vietnam's most iconic dishes and mysteries.
Cau Lau consists of chewy noodles, smokey pork and crispy greens. The dish is rich, sweet and full of herbal flavours which make it delicious.
It is another cheap meal great for budget travellers. Cost of Cau Lau = 30,000 – 50,000 VND.
Ingredients in Cau Lau include;
Pork loin
Chinese wheat noodles, ramen noodles
Mixed herbs
Lemongrass, five-spice, sugar, black pepper, salt, garlic, soy sauce, pork stock
Bean sprouts, chilli slices, spring onion curls
Cau Lau croutons
When visiting places like Da Nang and Hoi An in central Vietnam make sure you check this dish out, you won't regret it.
If you would like to try and make this at home check out this Vietnamese recipe here.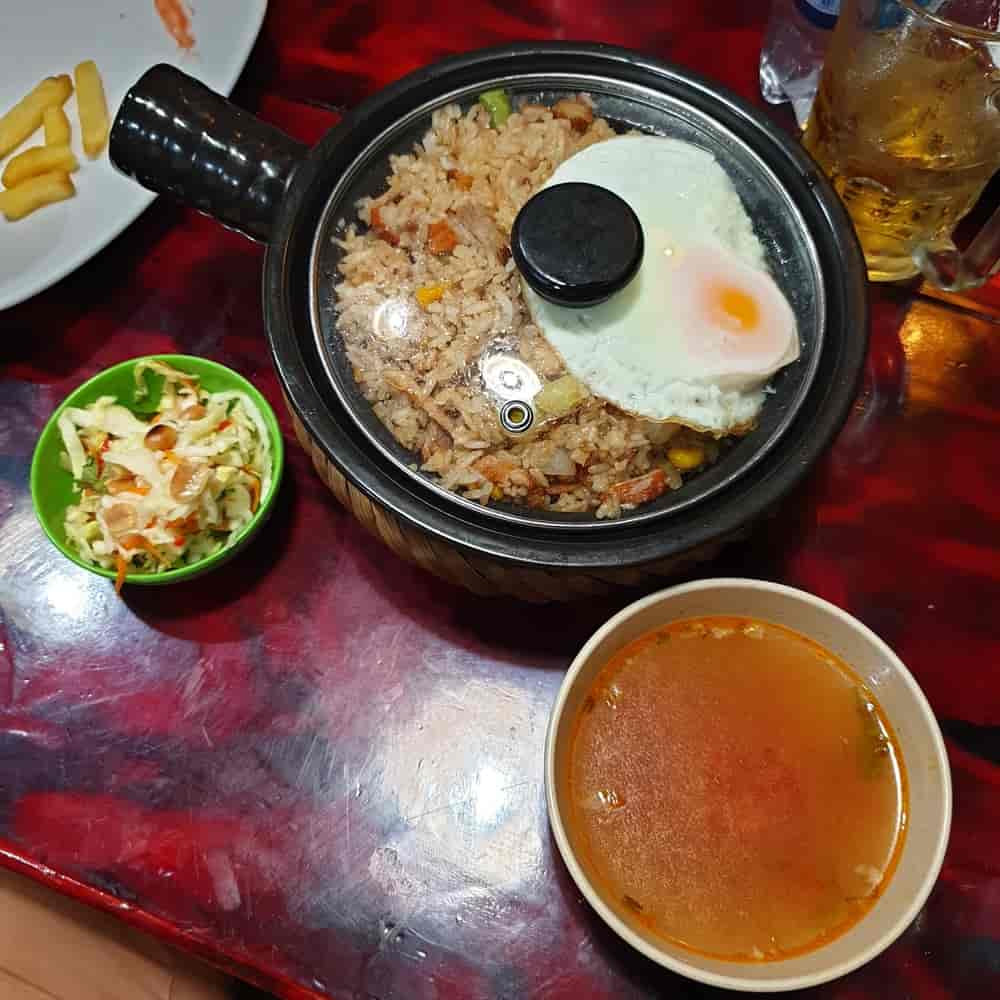 Com Ga – (Vietnamese Chicken Rice)
The Com Ga recipe is full of flavours and different textures and it is another signature dish from central Vietnam.
Com Ga consists of shredded chicken, onions, Vietnamese coriander and yellow turmeric rice. Cost of Com Ga = 30,000 VND.
Ingredients include;
Chicken
Long grain rice
Onion, Vietnamese coriander, limes and turmeric powder
Salt and black pepper
Our kids loved this dish because it wasn't full of spices.
If you would like to try and make this at home check out this recipe here.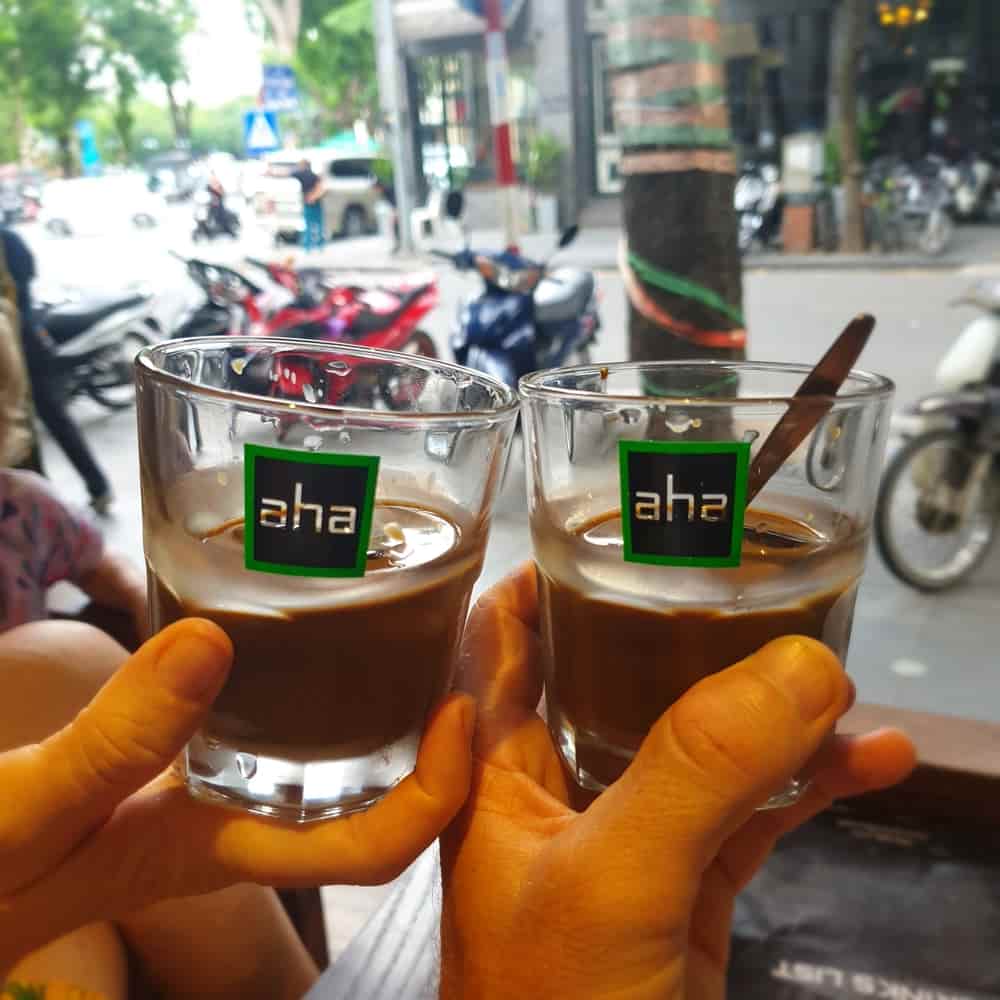 Ca Phe Nua or Ca Phe Sua Da – (Iced Vietnamese Coffee)
If you haven't tried Vietnamese coffee yet then you are really missing out. Nowhere in the world makes coffee like Vietnam, the recipe consists of black coffee which can be made hot or cold.
Ca Phe Nua has a layer of condensed milk on the base that you mix in usually with ice.
Each coffee tastes different depending on the cafe you visit, because of this you need to visit every establishment in Vietnam from north to south.
Ingredients include;
French roast coffee (Cafe Du Monde, Cafe du Paris, Trung Nguyen)
Condensed milk
Ice cubes
This is my fondest memory of Vietnam and one of the best things to do when visiting the amazing country.
The best thing to do in Vietnam is to sit on a little stool at a local cafe, sipping slowly on a Vietnamese coffee watching the crazy world go by.
If you would like to try and make this at home check out this recipe.
Egg Coffee – Ca Phe Trung
If you haven't tried egg coffee before, don't be afraid! Think delicious sweet desserty flavours with meringue and condensed milk combined with a strong shot of coffee. It sounds so wrong, but it is just so right!
Egg coffee is a northern Vietnam speciality. In Hanoi head to Giang Cafe, and The Note Coffee for the very best.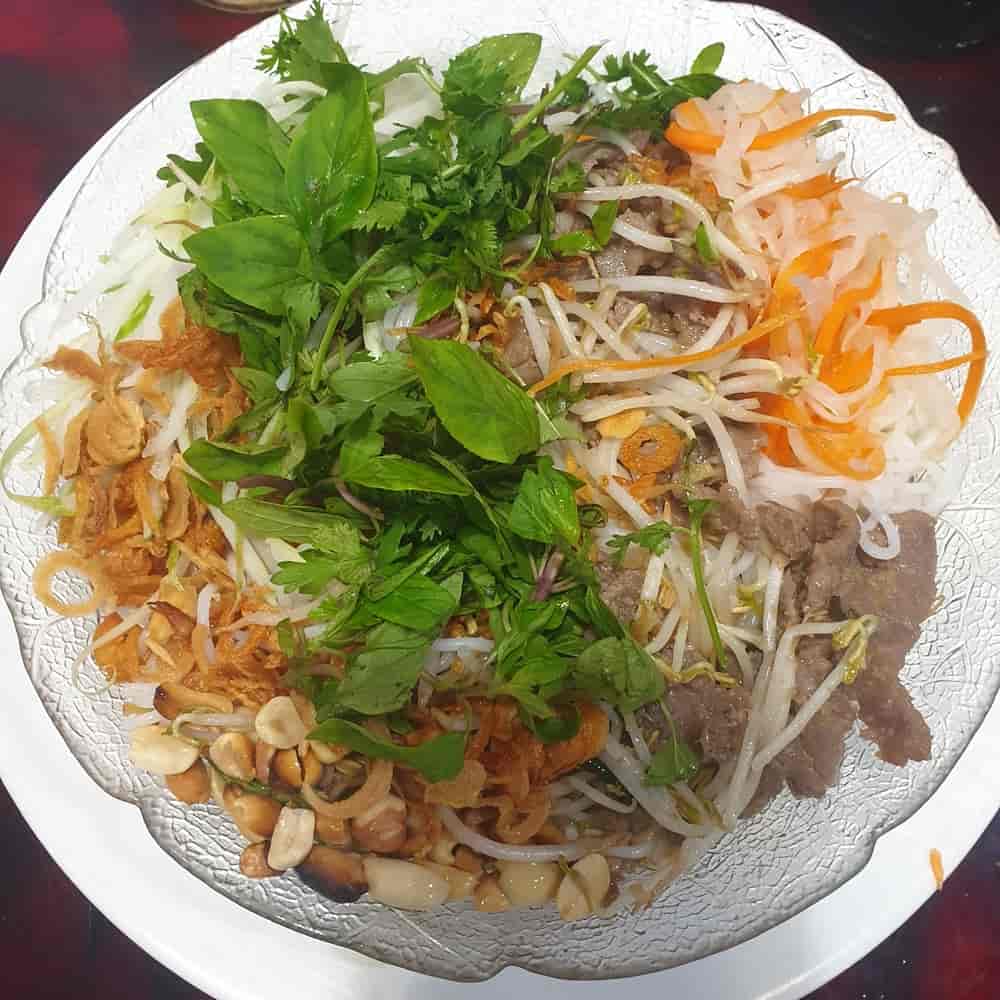 Mi Xao Gion – (Vietnamese Fried Noodles)
Another simple dish to try in Mi Xau Gion, this was one of my go-to dishes in Vietnam when I couldn't decide what to eat.
The dish is basically yellow fried egg noodles with vegetables and comes with either beef, chicken, pork or seafood.
Ingredients included in Mi Xao Gion;
Chicken, pork, beef, seafood
Egg noodles
Onions, carrots, sugar snap peas, sweet baby corn, broccoli, red pepper, bamboo shoots, mushrooms
Black pepper, chilli sauce, soy sauce, chicken broth, black bean, garlic sauce
If you would like to try and make any of these at home, check out this Vietnamese cookbook from Amazon and become the next Master Chief.
Grab Yourself a Vietnamese Cookbook to Spice up Your Life!
Cu Lao – Vietnamese Hot Pot – (Pork, Seafood, Chicken or Combination)
The Vietnamese hot pot is the best way to enjoy a meal with friends and family.
How it works usually is your cook will cook all the ingredients beforehand and add vegetables, meats, spices into a giant pot of soup. The pot will sit on a flaming gas burner in the middle of your table and simmer.
Noodles will be separate and you will receive little bowls to enjoy your delicious dinner. Cost of a combination hot pot approximately = 250,000 VND which feeds 4 people.
Ingredients include everything you can think of depending on the kind of hot pot you purchase.
Great to enjoy with 2 to 6 people, these are amazing.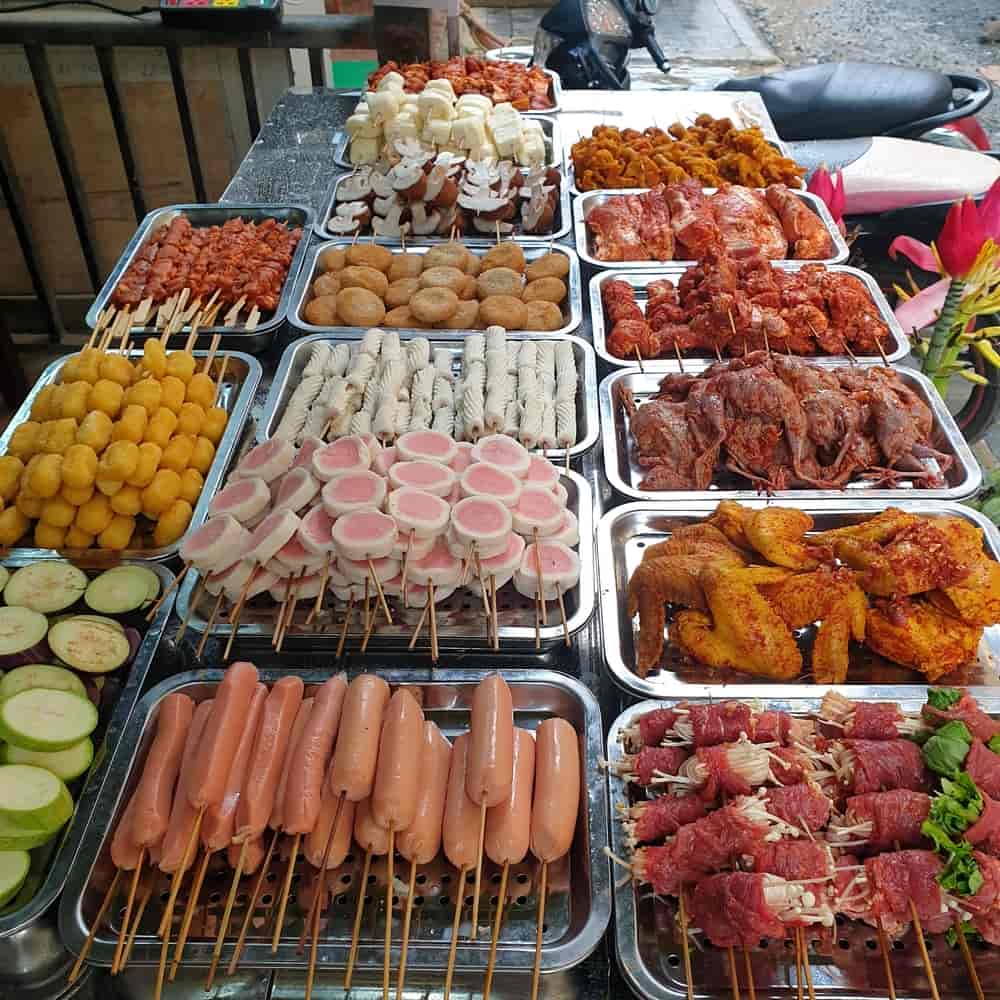 Do Nuong – (Vietnamese Barbeque)
An array of meat on the stick including a whole suckling pig cooked over a charcoal grill.
When visiting Vietnam, especially the north around Sapa you need to have yourself a Vietnamese BBQ because they are so delicious. Select your meats and vegetables on skewers from the BBQ for around 10,000 – 30,000 VND per item.
Wait at your table with a cold beer and get ready for your mind to be blown. We had an absolute feast in Sapa and ordered almost everything on the menu. All meats come with greens and you can order bamboo rice (rice in a tube) on the side.
Not recommended for vegans!
Kid's Favourite Vietnamese food
Feeding your children in any country abroad can be challenging.  They can be the fussiest eaters but remember that they have different taste buds to you or me.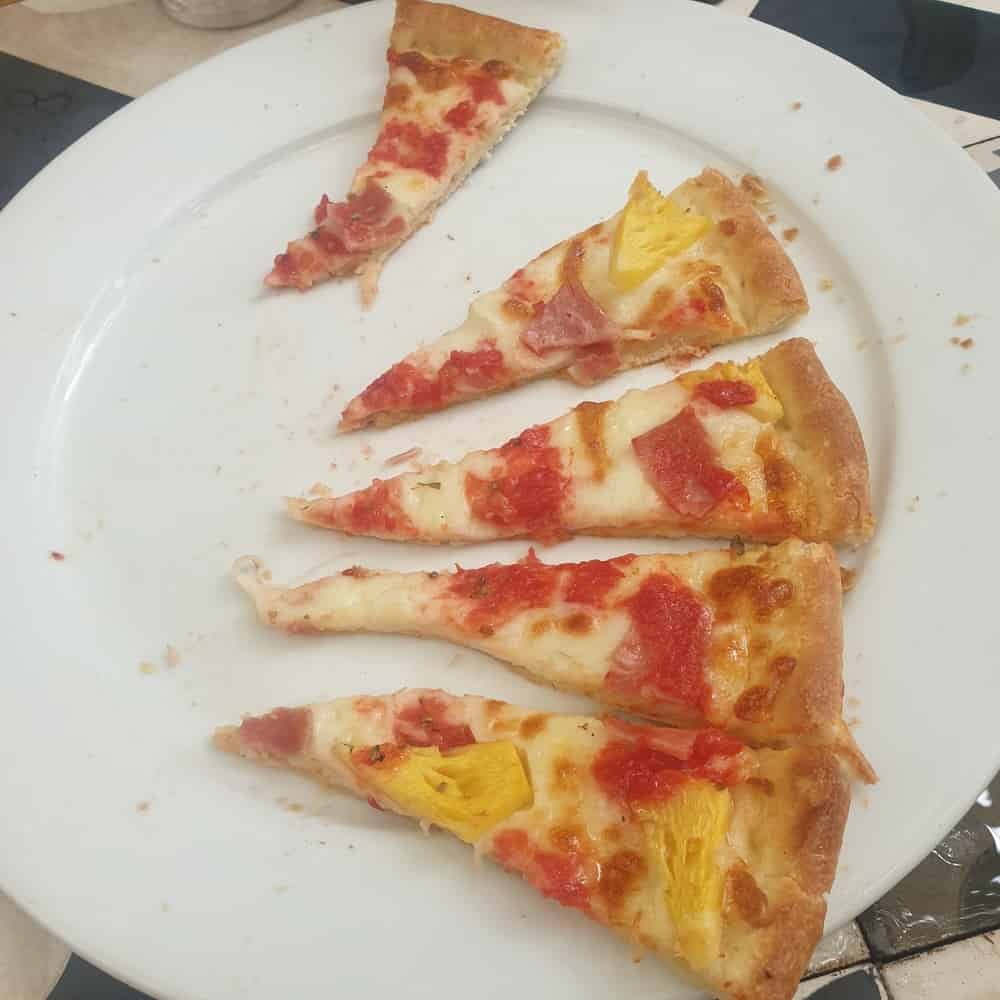 Where we find something not very spicy they will complain of spice, trust me.
Best local food for kids:
Pizza
French fries
Banh mi buns, but watch out they don't put the spicy spreads on them, just get plain
Omelettes
Plain rice or fried rice
Noodle soup without spices
Spring rolls
If everything fails you can visit fast food outlets like dominos, KFC, McDonald's or the many local bakeries selling doughnuts, macarons, cake etc.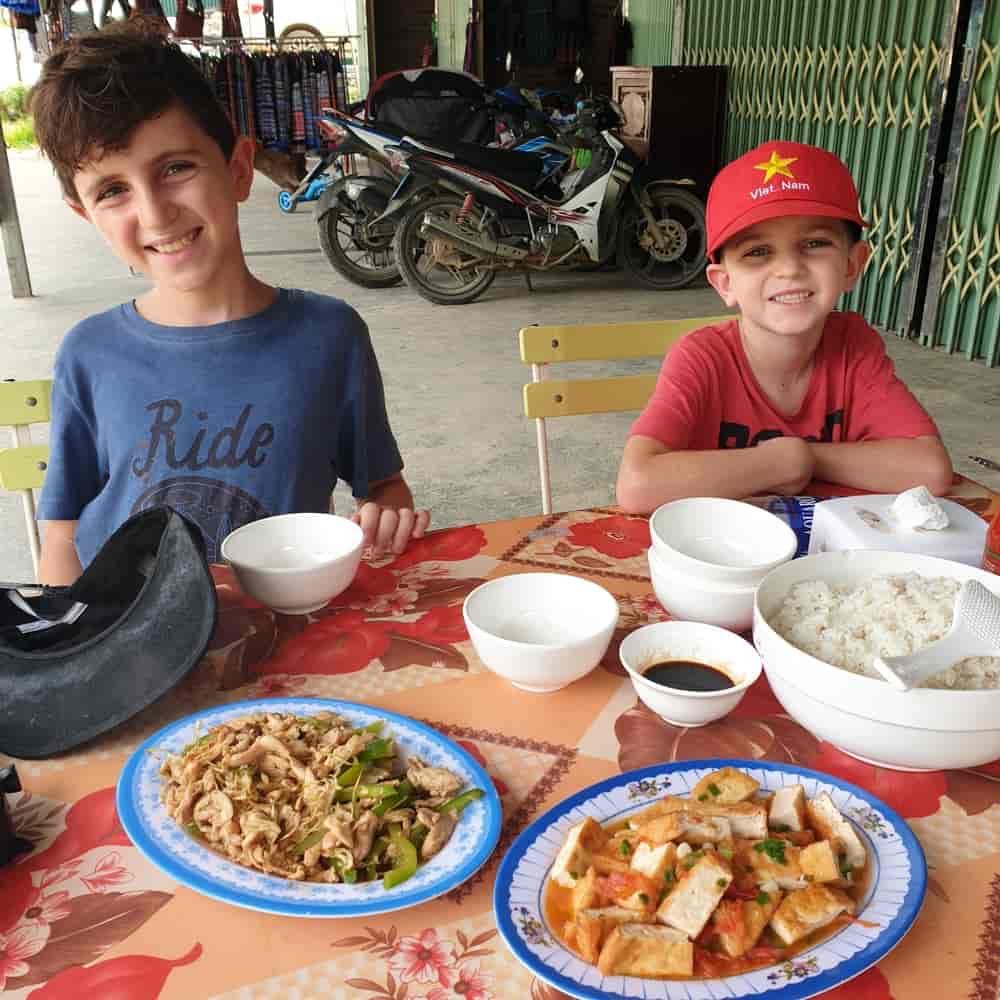 Don't be Scared to eat Local food
Get out there and explore the local cuisines they are truly delicious.  Not only will you get a great meal you will meet the Vietnamese people and help support local vendors.
If you would like a local guide to help you choose the best places to eat and try new foods, try joining a walking street food tour.
You can find expert local guides here.
Make sure you do this first, so you know what you like and dislike in Vietnam.
New food experiences make travel fun and exciting so get out there and explore.
The Best Restaurants in Vietnam
Recommended Restaurants in Hanoi
Green Tangerine
Doner Kebab
Moto-san Uber Noodle
Cosa Nostra Cafe & Restaurant
Moc Cafe
Dai Hai Restaurant
Oc Bong Hau
Blackjacks Restaurant
Quan Bun Bung
Recommended Cafes in Hanoi
Aha Cafes
Blackjacks
The Note Coffee
Cafe Gau
Lalang Cafe
Recommended Restaurants in Sapa
Nha Hang Restaurant
Hotel de la Coupole
Nature bar
Kai Tea cafe
Recommended Restaurants in Hoi An
Morning Glory
Number 1 Restaurant
Hoi An Brewery
Before and Now Restaurant
Recommended Restaurants in Da Nang
Fatfish
Happy Heart
Quan Com Hue Ngon
Com Tay Cam Cung Dinh
Recommended Restaurants in Ho Chi Minh
Secret Garden
Anan Saigon
Bun Cha 145
Mountain Retreat
These are just a few, really there are millions of terrific places to eat which depends on where you are staying.
If you would like to learn how to cook Vietnamese foods try out some local cooking classes starting from 40 US dollars per person. They can be organised in most tourist areas locally or online here.
And take Vietnam home with you.