Are you considering visiting Sapa soon? We have developed the most extensive list of things to do in Sapa for you. After spending a week in Sapa with our family, we have hunted out the fun and exciting activities for you to do on your trip to this most beautiful region of Vietnam.
Where is Sapa?
First things first: Where is Sapa located?
Sapa is 300 Kilometers North West of the capital of Vietnam, Hanoi.
Getting here is easy with many different transport options directly from Hanoi.
How to get from Hanoi to Sapa – 3 Easy Options
Things to Do in Sapa
Trekking in Sapa's Valleys
There are many options to trek to local villages and wander through the famous terraced rice fields in Sapa with a local guide.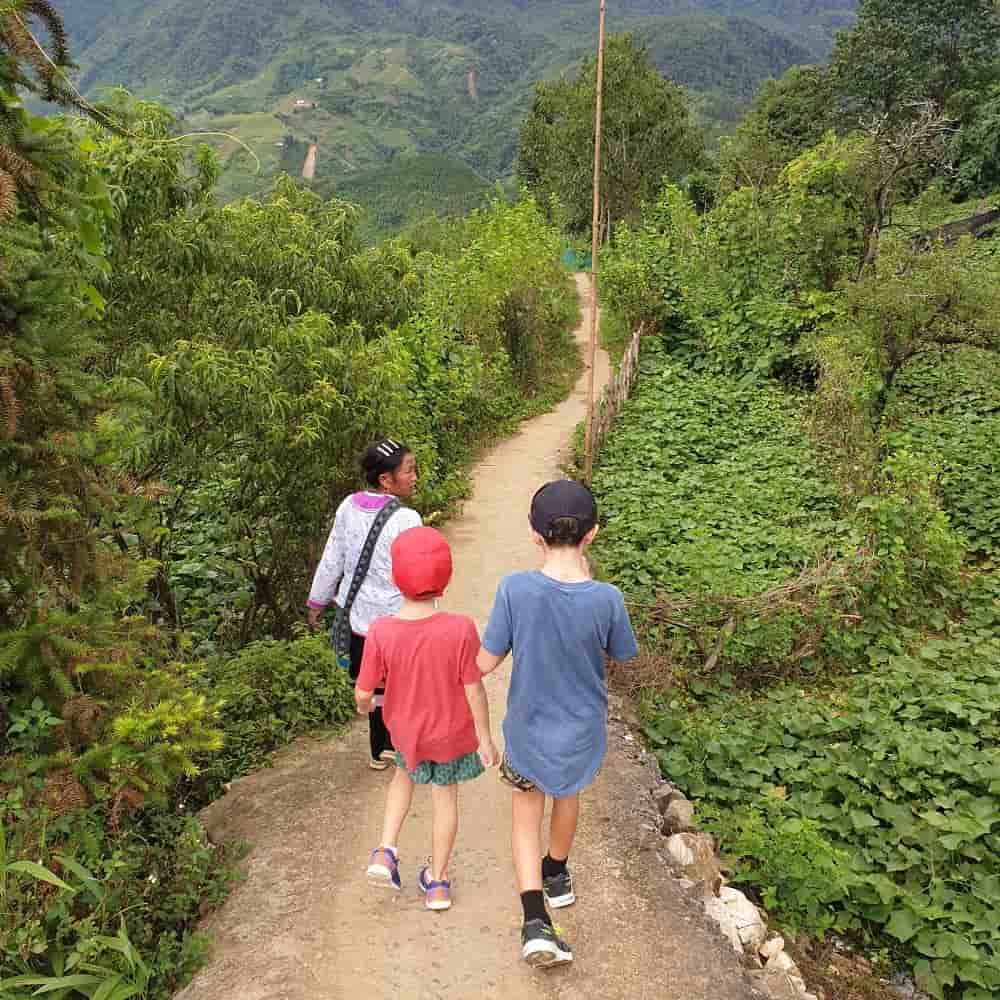 Trek into the hills, hike up mountains to amazing viewpoints and stay overnight in Sapa's hillside communities. This can all be organised through Klook, GetYourGuide or locally with a tour agent. Compare prices of tours below:
Prices vary depending on the experience and timeframe you choose.
Visit South East Asia's tallest peak (Fansipan)
Want to visit the roof of Vietnam? Then either trek to the top on a tour or take the easy way up via cable car and funicular.
The worlds largest cable car operated by Sunworld can take you to the top of Vietnam in under 40 minutes from Sapa township.
Find out more about the Fansipan Cable Car Here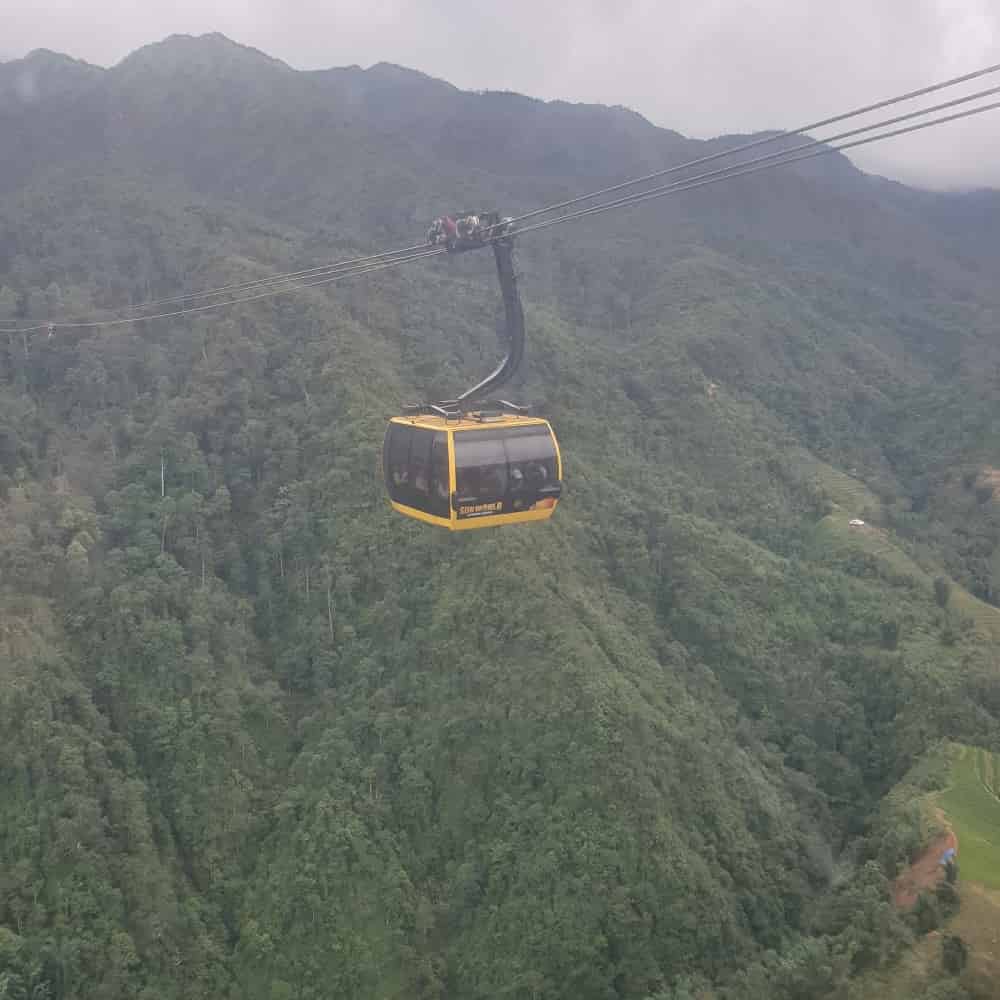 While the gondola can be quite expensive it is out of this world amazing unless you are scared of heights. Costs are 700,000 VND per Adult and 500,000 VND per child but totally worth it.
A trek will generally take 2 days with an overnight stay on the mountain. Check out tour details here.
No matter how you reach it, the Fansipan summit is a must-do experience for things to do in Sapa.
Climb Ham Ram Mountain
Just a short trek up Ham Ram hill near the middle of Sapa is a great way to burn some energy and get a great view of the city.
The trek is steep but a fun couple of hours through the forest to a view of the area without a hefty price tag.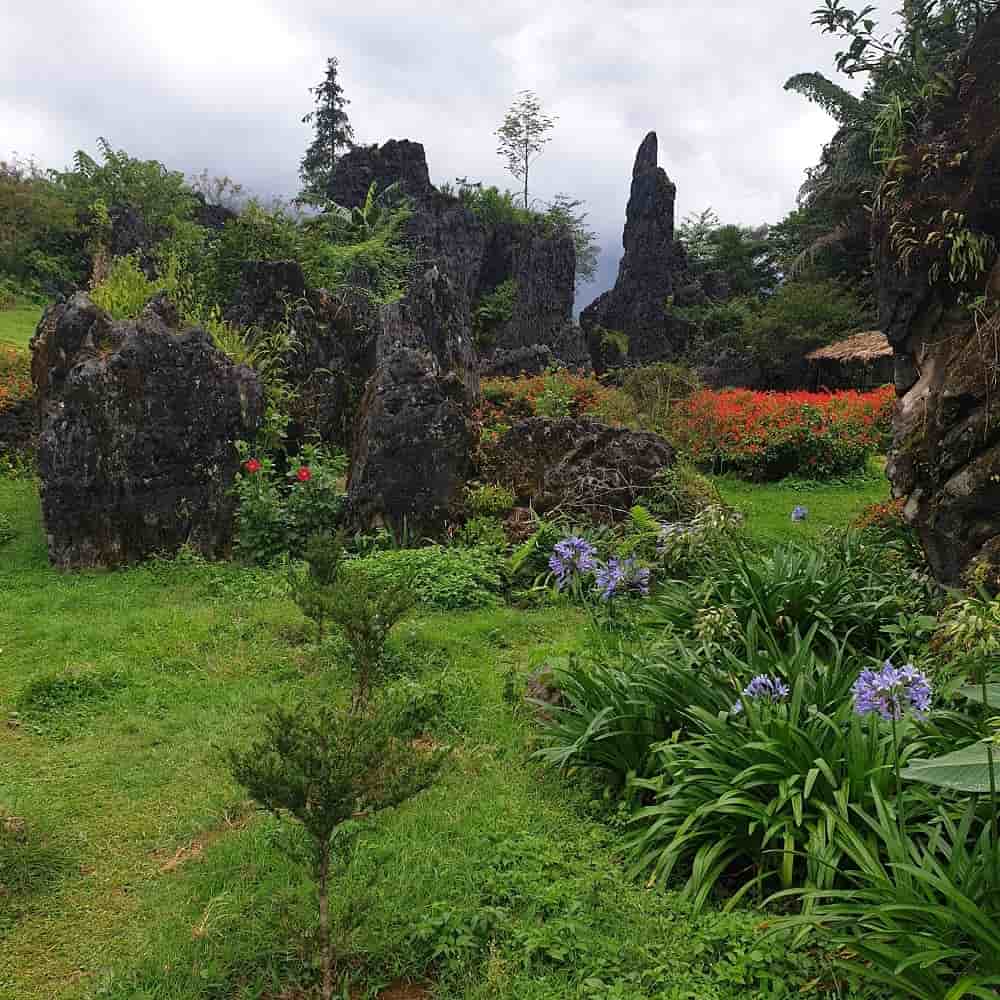 Explore the Sapa Area on a Motorbike
Sapa district is broken into different villages that all can be explored on a scooter.
Scooters can be hired through your hotel or from motorbike rental shops in Sapa. Make sure you obey the rules and be careful. Remember to drive on the Right in Vietnam!
You can find a map of the area here for download so that you don't get lost while exploring the countryside of Sapa.
Please ensure your travel insurance has you covered for motorbikes in Vietnam.
Explore Sapa Town on Foot
Sapa is a compact town and it is easy to explore the city streets on foot. There is plenty to see and trust me it will open your eyes to a different Vietnam.
There are alleyways, staircases, endless valley views and dirt roads to take you around the quaint city.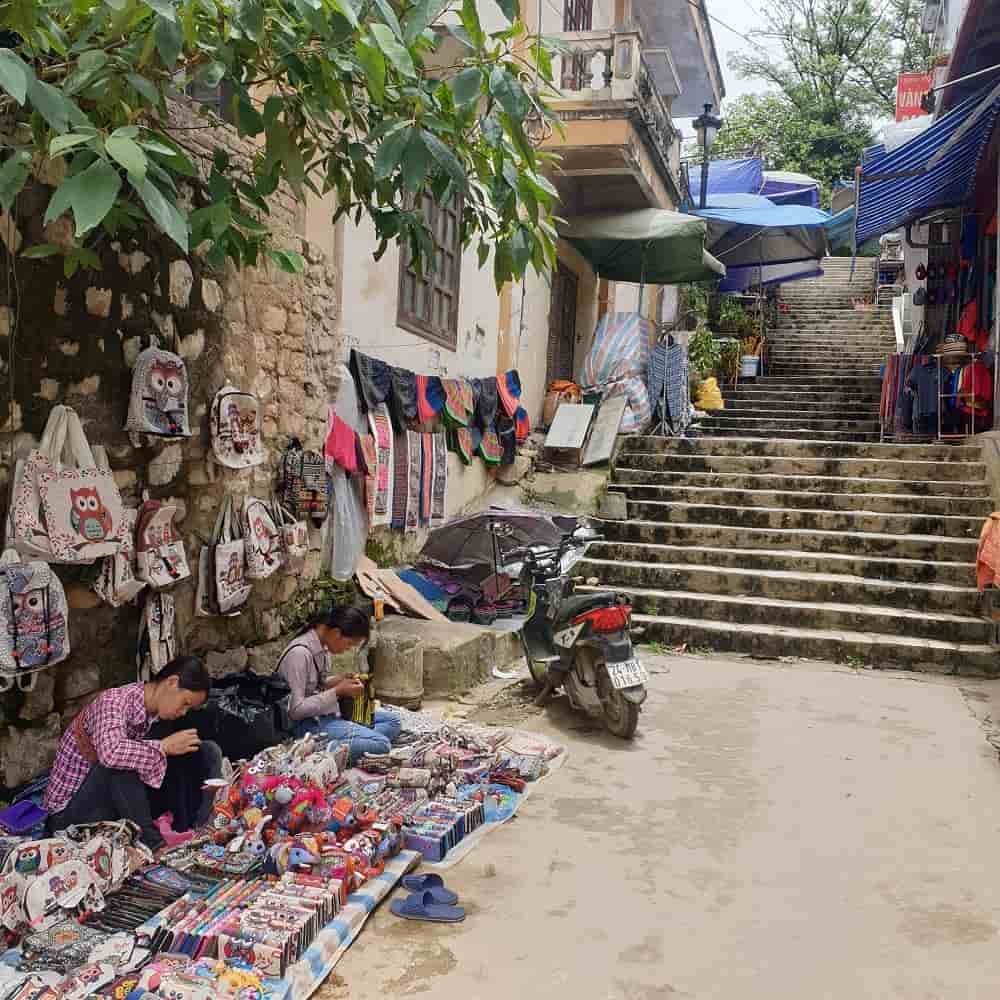 This town is so diverse, there are amazing cafes, a church, bars and restaurants galore to check out. And the market places are very interesting with tribespeople coming in from surrounding villages to display their handmade wares.
Hire Swan Paddle Boats on Sapa Lake
Don't have too many expectations when exploring the lake area. The lake water looks a bit gross but you don't need to swim in it, just hire a peddle power swan and explore the lake in style.
This varies in cost depending who you are, a local lady was quoted 50,000 VND for 45 minutes while we were quoted 100,000 VND so go figure.
The boats are pretty slow but if you have time to kill go check it out, it is a bit of fun.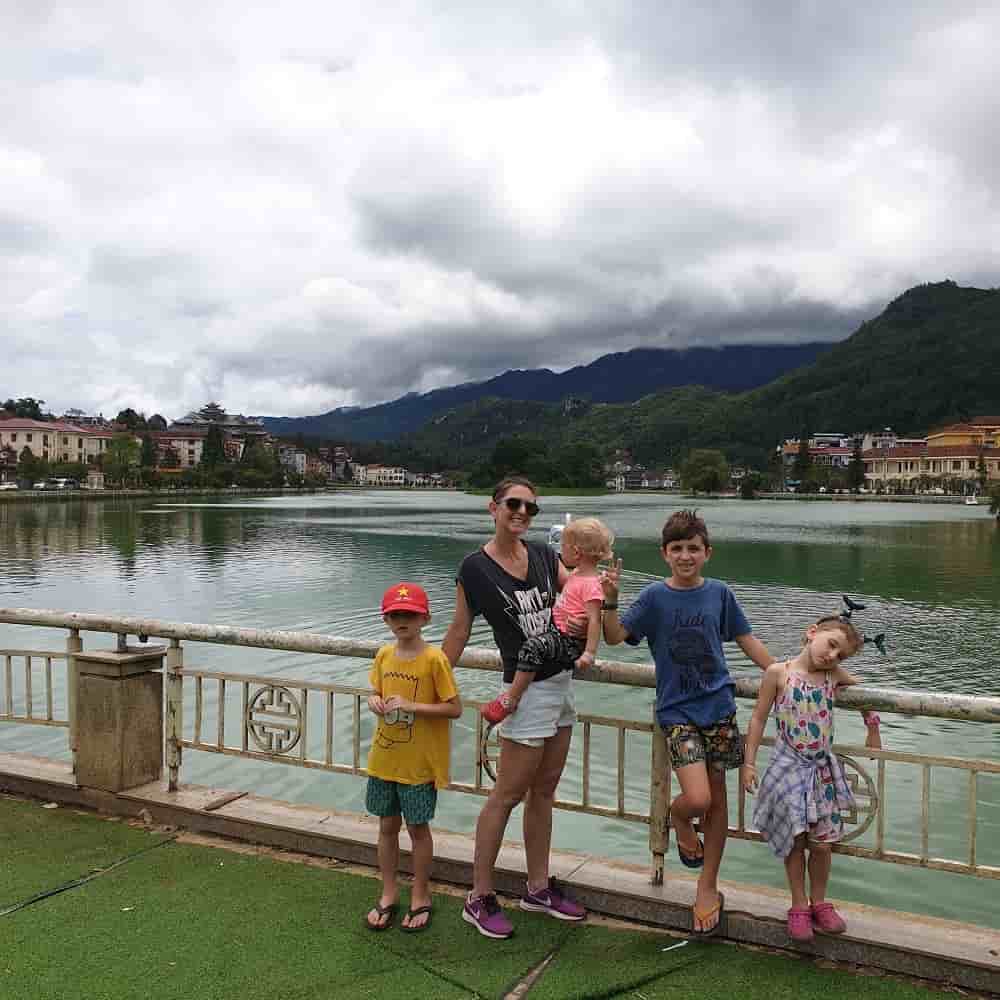 Explore the new Hotel de la Coupole
The construction of this mega hotel was only completed in December and lays smack bang in the middle of Sapa destroying most of the once delightful views of the valley below for many hotels.
But what a beautiful place and a must-do experience in Sapa. We entered the amazing complex feeling out of place but once inside you will know the meaning of beautiful.
The hotel comprises of 10 floors with the top floors allocated for an elegant dining hall, an opulent bar you can only fantasise over and views of the Sapa Valley below.
I can't describe the beauty of this place, it is fabulous. The decor and ambience are 5 stars, you will literally feel like a 1950's billionaire on holidays while visiting this place.
Trust me, please put this on your must-do list while visiting Sapa.
Check out more about Hotel de la Coupole here.
Experience a Nha Hang Restaurant
If there is one meal you have to experience while visiting Sapa that is a local Nha Hang grilled meat banquet.
How it works is out the front of the restaurant is a range of grilled meat and vegetable skewer sticks to choose from, prices range from 10,000 VND to 30,000 VND per item.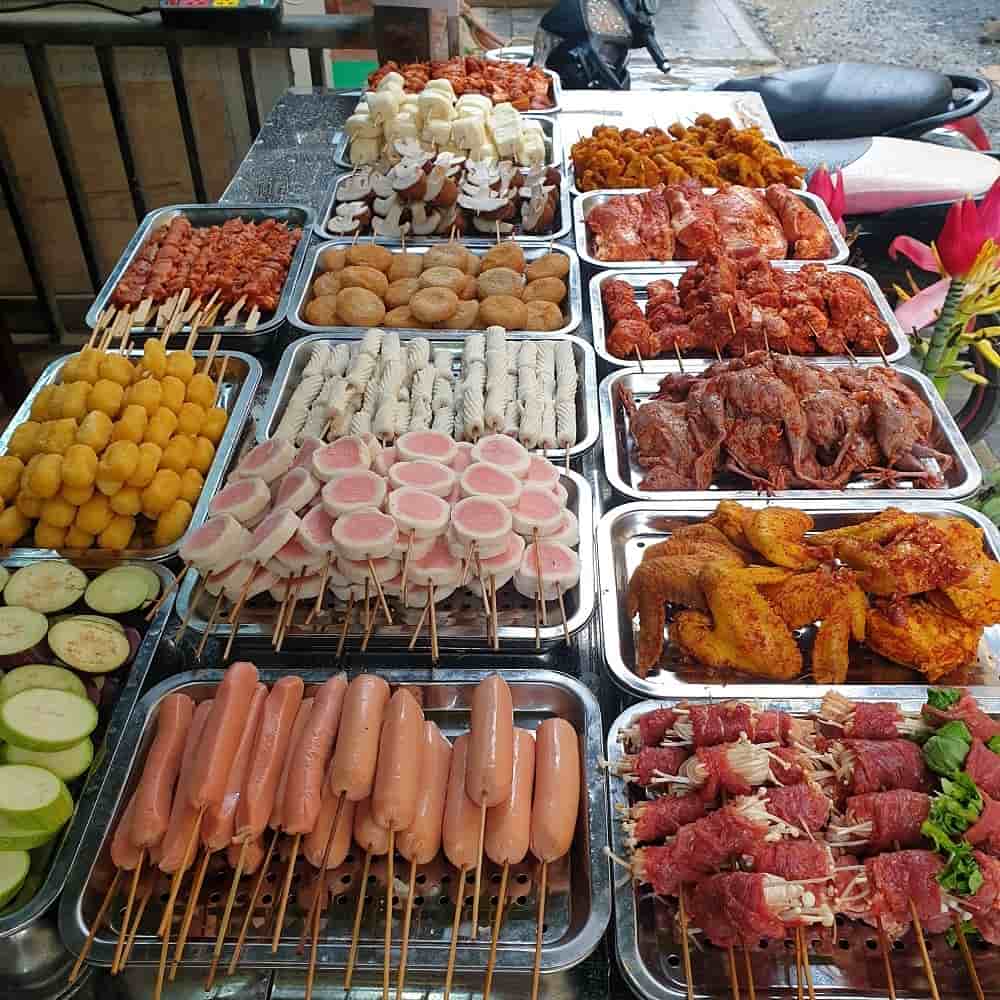 You choose your favourite food, they cook the items over a hot coal BBQ and they serve.
Also available are rice and soup, this meal is so delicious and well worth it. The rice is in bamboo tubes which are also grilled. Amazing!
Make sure you wash it all down with a local beverage, we recommend a Saigon Special.
For the best in town visit Nha Hang any see here for location.
Try a Local Vietnamese Coffee is Sapa
Have you tried Vietnamese Ca Phe Nau? It is a local black coffee with condensed milk on the bottom. You can have it hot or with ice, we recommend ice especially in the heat of summertime.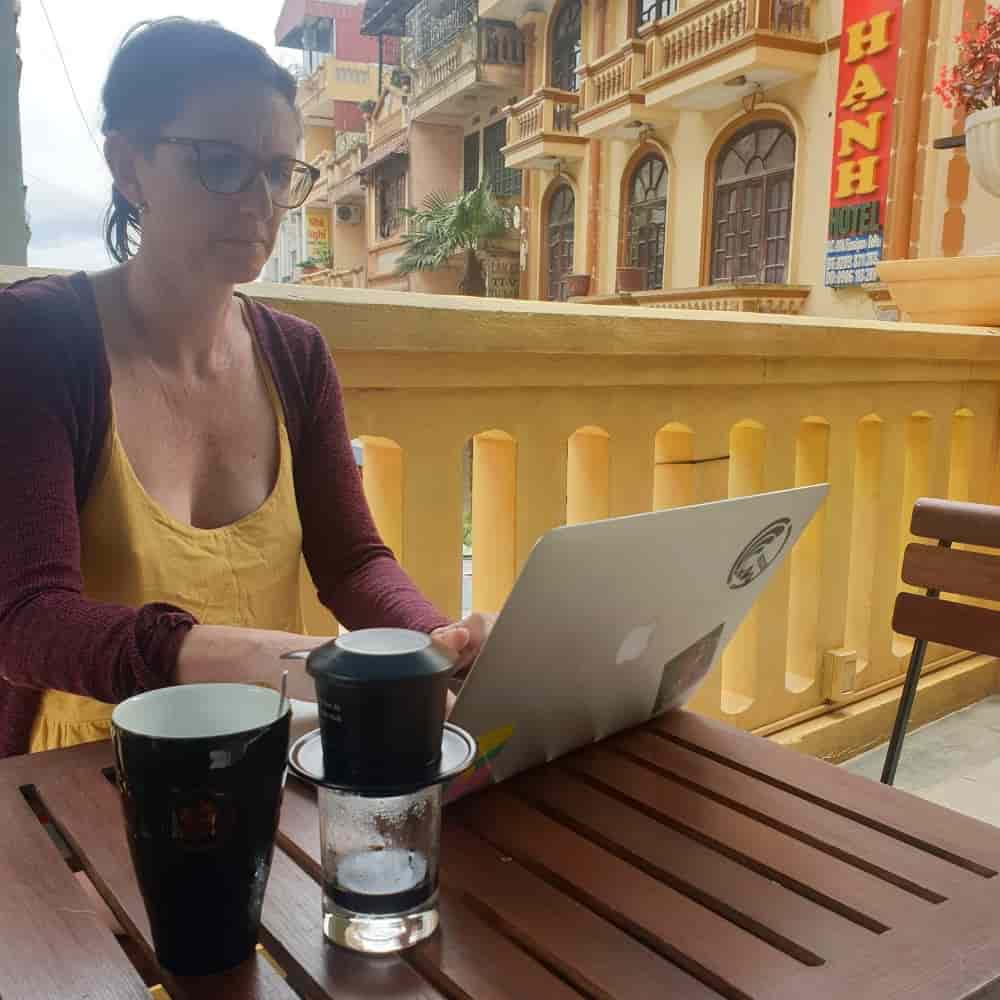 Once you try this Vietnamese specialty you will never want a regular European coffee again.
Here are our favourite cafe's that serve the best local coffee and have the best ambience:
Kai Tea cafe
Dao Cafe
Cafe 007 Sapa Cafe
Ca Phe Nguon Viet Cafe
Visit a Bar or Two in Sapa
Like a beer or cocktail after a day of exploring the countryside?
We do! So why not explore some of the nightspots of Sapa during your stay. Sapa has some amazing little drinking spots that you need to check out.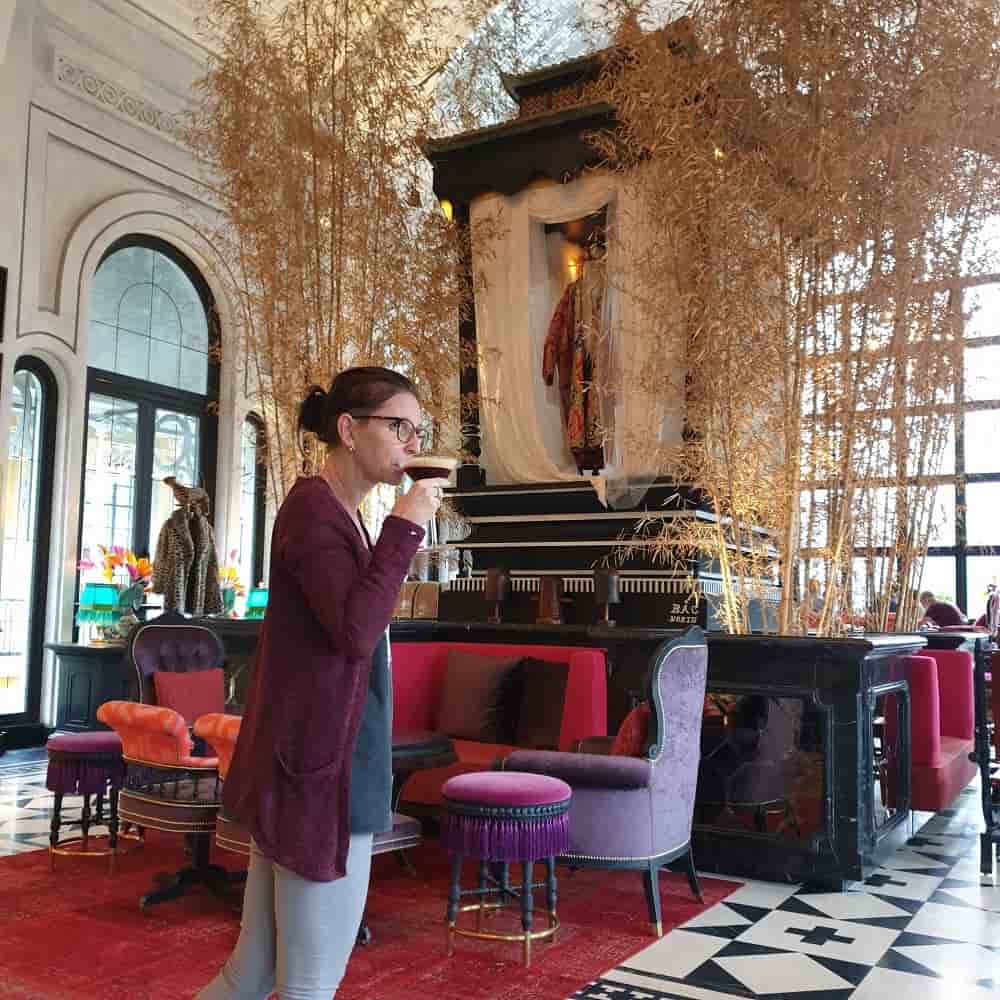 Here is our list of favourite bars that are also kid-friendly:
Absinthe Bar at 10th-floor Hotel de la Coupole
Nature Bar
The Hmong Sisters
Ninety Pub
Street Bar
Cafe in the Clouds (Best View in Sapa)
Best Place for the Kids in Sapa
BeBe Club Kids playground is the place to be if you are under 10.
The kids club which is part of the Accor complex is a great place to leave your kids for the whole day if you want to explore the cafes without children. It is located next to the Funicular station in central Sapa.
Comprising of ball pits, giant building blocks, giant play maze with slides, wood pits, grocery stores and toys to play with.
Our kids love it, we just drink coffee all day while they play. They wouldn't leave even for lunch.
Kids under 8 are supposed to be supervised but no one seems to care. If you have really little ones I would stay nearby because the supervision is relaxed and the staff just come and go as they please all day.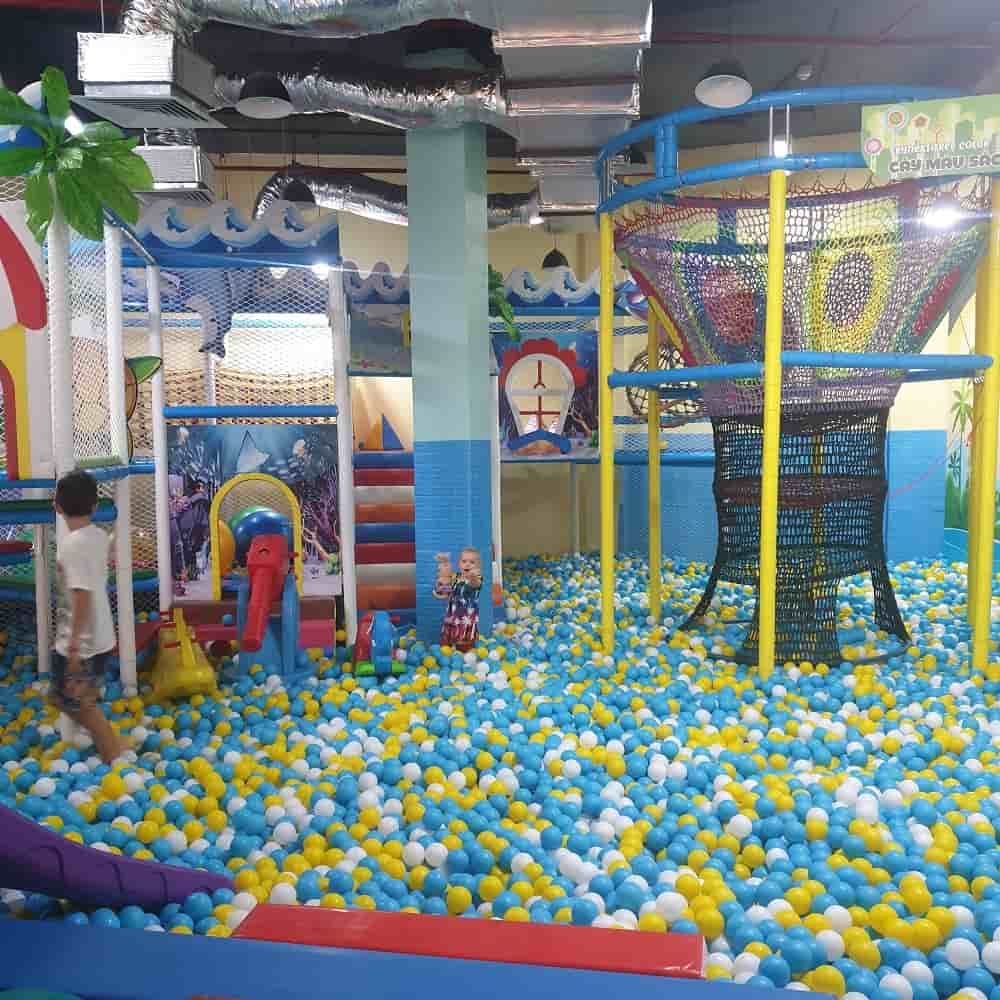 Costs only 70,000 VND per day for a child and 30,000 VND per adult.
They have a 50% discount running at the moment but that could be finished soon.
Do Some Shopping in Sapa
While in Sapa why not grab yourself some cheap jackets for winter. We paid only 300,000 – 500,000 VND each for kids and adults down jackets, such a bargain.
There are a lot of local villagers (Black Hmong and Red Dzay) selling local wares such as hats, clothing, purses and jewellery.
Barter hard they will try and rip you off, remember to halve it our as rule of thumb take the price you would pay at home into consideration.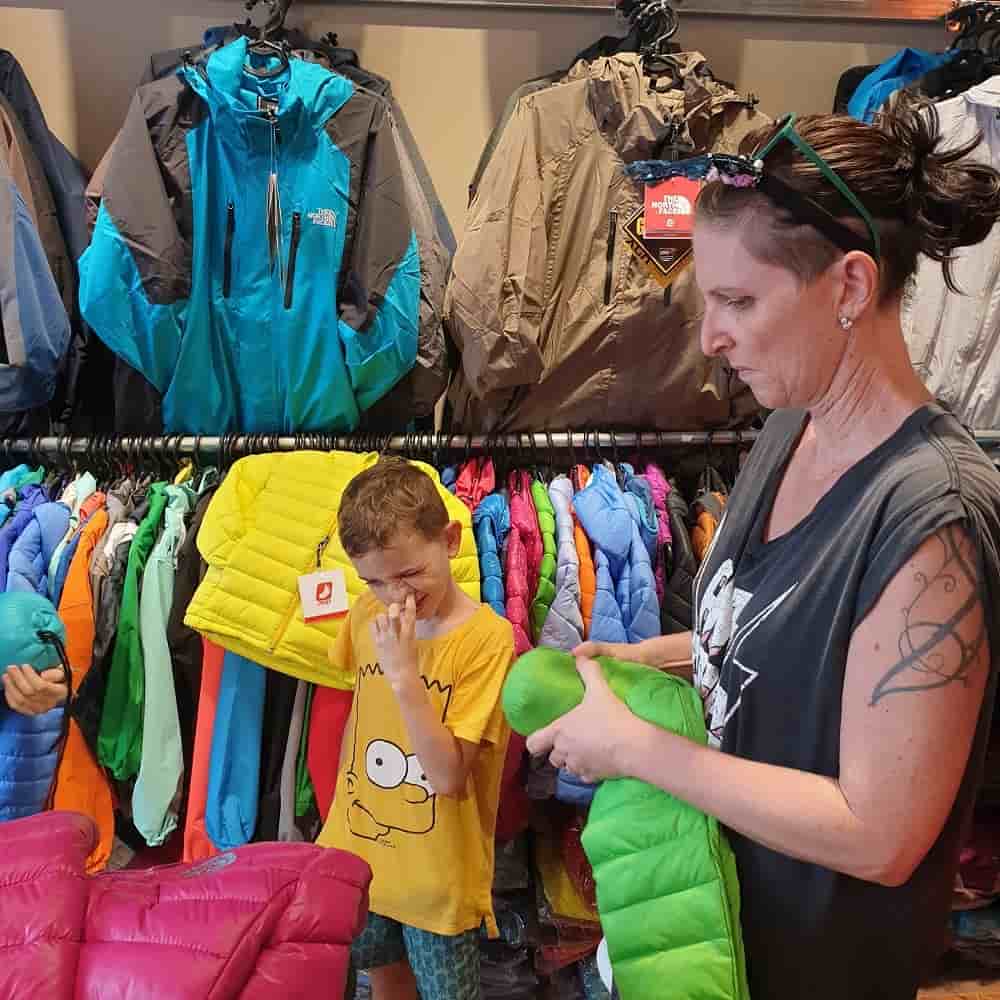 What is the Perfect Amount of Time to spend in Sapa?
We recommend a 4 day stay in Sapa to really enjoy the area. Because you have travelled so far to get here you should make it worth your while.
Click here for our 4-day Itinerary for Sapa (coming soon)
You want to do all the activities and have some relaxing time so 4 days would fit in perfect for this. Weather can play a big part in this region also so a day or two up your sleeve wouldn't hurt.
Sapa is an unusual place somewhere in between Bolivia in South America and a European snow village but without the snow.
How to Get to Sapa
There are basically 3 modes of transport you can take to get to Sapa. See your options below:
The option you take depends on the time you have in Vietnam, your group size and your type of budget.
For our full article on How to Get to Sapa from Hanoi, Read This
Overnight Train
The train leaves from Hanoi Railway Station, Le Duan, Kham Thien, Dong Da, Ha Noi. Departures for the overnight trip to Sapa occur between 9.30 pm and 10.30 pm. Overnight is the only option and the train station at the Sapa end is actually located at Lao Cai which is 32 km from Sapa town. From there, many taxis and busses await to whisk you up the valley to Sapa. A single bus ticket from Lao Cai to Sapa costs 50,000 VND.
The train takes 8 hours and arrives into Lao Cai at either 5.30 or 6 am.
Cost of some of the trains on offer:
Vietnam Railways, 1st Class Sleeper – 531,000 VND
Fanxipan VIP Sleeper 4x in Cabin – 880,000 VND
Victoria Express 1st Class Sleeper – 3.82 million VND
There are many other trains available, check and compare prices on 12GoAsia too see all the fares and conditions.
Sleeper class is comfortable enough with flatbeds, pillows and blankets provided. There are 2nd class sleeper cabins which sleep 6x people too.
Children aged 6 to 9 are 25% off sleeping berths and seats, 10 and over full price. Children under 6 are free and need no ticket as long as they share a seat or berth with you.
The train is rickety, noisy and rocky. It is recommended to book out an entire cabin if you would like any privacy on the journey, but overall, the train is a fun way to travel.
Sleeper bus – Day or Night
Hanoi SapaExpress has a convenient pickup location in the Old Quarter – 12 Ly Thai To Street, Hanoi. Their buses depart at 6.30 am, 7 am or 1.15 pm and take around 6 hours to reach downtown Sapa – No. 8, Thu Dau Mot Street, Sa Pa.
Ticket prices range from 250K VND to 414K VND and busses are classed as 'semi-sleeper' or 'VIP'. All are air-conditioned and comfortable. 20kg of luggage per person is included.
Check prices of the Sleeper Bus and Book Here
Shared Minivan
Sharing a luxury 12-seater van is a comfortable and cost-effective way of getting from Hanoi to Sapa.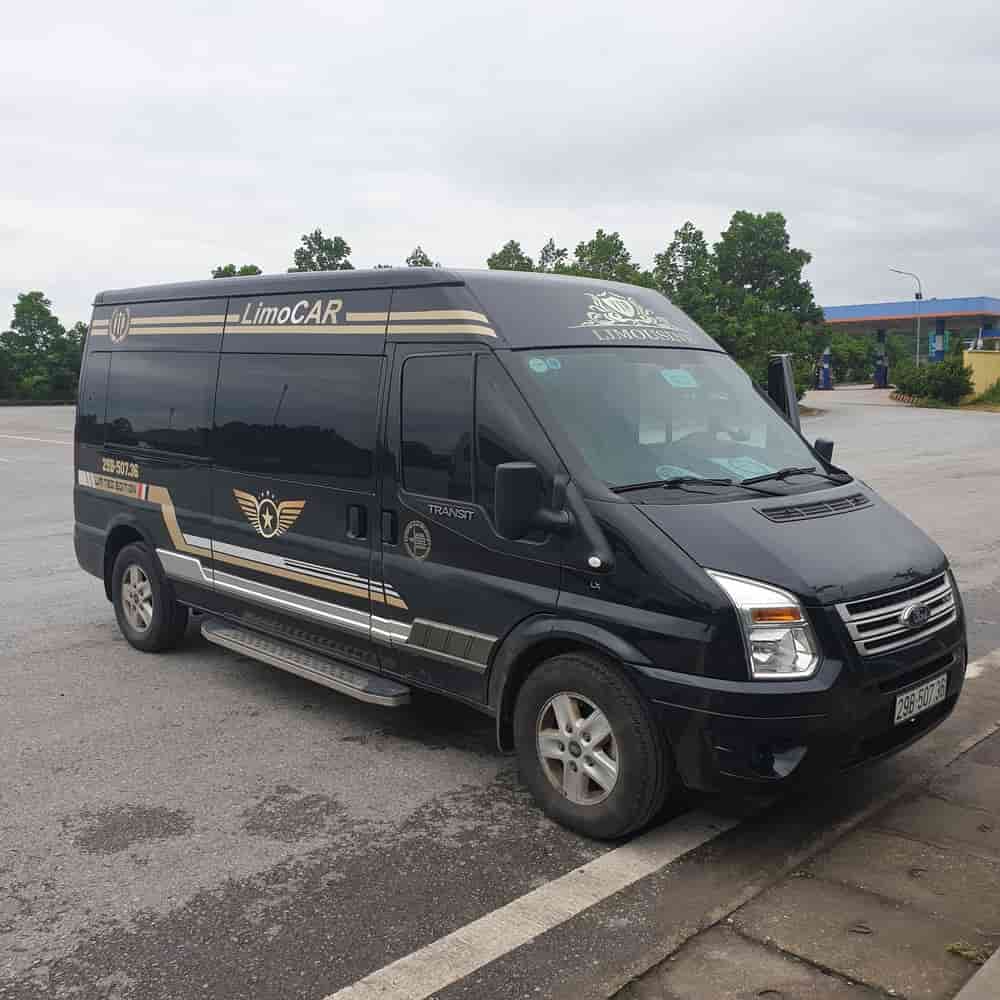 Private Limousine Van or Taxi
Hiring a private van to take us up to Sapa was by far the best option for our family. When we considered the price of 6 tickets vs hiring an entire van for the trip, the private van came out on top.
The cheapest one we could find was 3.7million VND which picked us up from our hotel in Hanoi at a time of our choosing, then drove the 5 hours to Sapa, dropping us at our hotel here.
The company was called Grouptour, and we booked it on 12GoAsia for the best price.
Check Prices Here: Private Van Transfer From Hanoi to Sapa
The 9 seater van had super comfortable seats which reclined all the way, with wifi, free drinking water and 3x refreshment stops along the way.
Where to Stay in Sapa
Sapa can be a very confusing place with so many alleys and hotels to choose from.
Best Budget Hotels in Sapa:
We stayed at Sapa Hostel where a family room sleeping 5 and including breakfast only cost $32 AUD per night. It was very no-frills, but clean and great location. There has been a lot of construction since the pictures were taken for Booking.com website however.
Great views can be found from the valley side of Fanispan Street which winds down the hill. Here you can find the best range of restaurants and bars too.
Hotels such as Phuong Nam Hotel, Azure Sapa Hotel and Cat Cat View Hotel have awesome valley views too.
Rooms overlooking the town square are also close to many restaurants, however, the village people tend to congregate around here and may give you unwanted hassle trying to sell you tours or goods.
Best Mid-Range Hotel in Sapa:
For mid to luxury price range, you have to stay at the Hotel de la Coupole – M Gallery. It sits in the most commanding spot in the centre of town and has endless views from its 10 floors. Double rooms only start at $143 AUD.
We found on our last visit that a lot of the hotels have outdated photos of Sapa. New multi-storey hotels are popping up everywhere in Sapa and because of this, the photos on Booking.com are often outdated.
See our example below what happened to us!
Sapa is Worth the Visit
We enjoyed our time in Sapa and it is definitely worth the visit when visiting the north of Vietnam. Don't come here with too many expectations and you will have a good time.
There are many 2 day tours departing from Hanoi to Sapa which include a hill tribe trek, and a Fansipan summit visit, however, these quick itineraries leave you breathless. I fully recommend travelling to Sapa and doing it on your own terms.