Coming to Vietnam is on many travellers bucket lists. But did you know that there are some important Vietnam travel vaccinations that you should get before leaving home to keep you extra safe?
Visiting your Travel Health Professional or GP at least 3 months prior to travel is recommended in order to commence your vaccination schedules. If your travel takes you to Thailand, Laos or Cambodia as well, these vaccination recommendations will be pretty much the same.
Staying Healthy in Vietnam
There is nothing worse than getting sick while on holidays. But there are a few simple things you can do to minimise your risk of this. The following tips will help to ensure you stay healthy while on holiday in Southeast Asia.
Vietnam for Kids – Read this next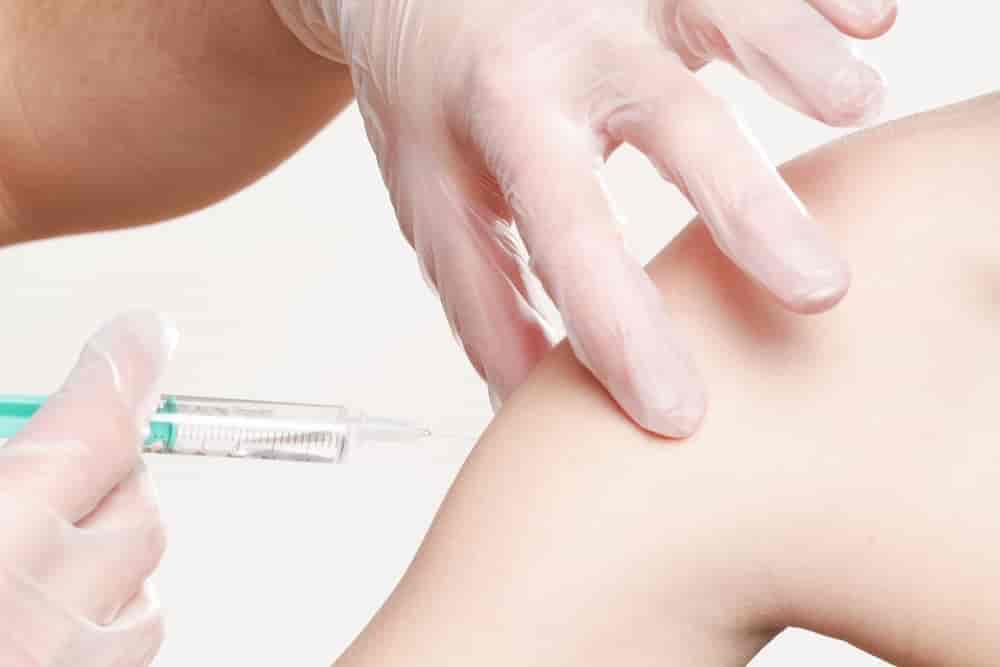 Water
Do not drink the water out of the tap. Consume only bottled water. Make sure your kids don't drink the bathwater (I've got a 2-year-old), and brush your teeth with bottled water too.
To lessen the impact on the environment, please place your plastic bottles in recycling. Many shops and hotel establishments will collect plastic so often leaving them for the cleaners is of the most benefit.
If you are concerned about creating so much plastic waste, use a filtered water bottle such as Lifestraw. Or buy the bigger 5L bottles from the store.
Food
Eat only at busy restaurants, eat well-cooked food, avoid salads, and anything too weird. Having said that, I ate grilled stuffed frogs at an outdoor local BBQ in Cambodia and I turned out all right.
I won't tell you to avoid meat, because if you do, you will miss out on so much deliciousness. However, meat carries the highest risk of salmonella. And if you see the way meat is handled at the market i.e. with no refrigeration, you may want to steer clear.
Use anti-bacterial hand gel prior to consuming food.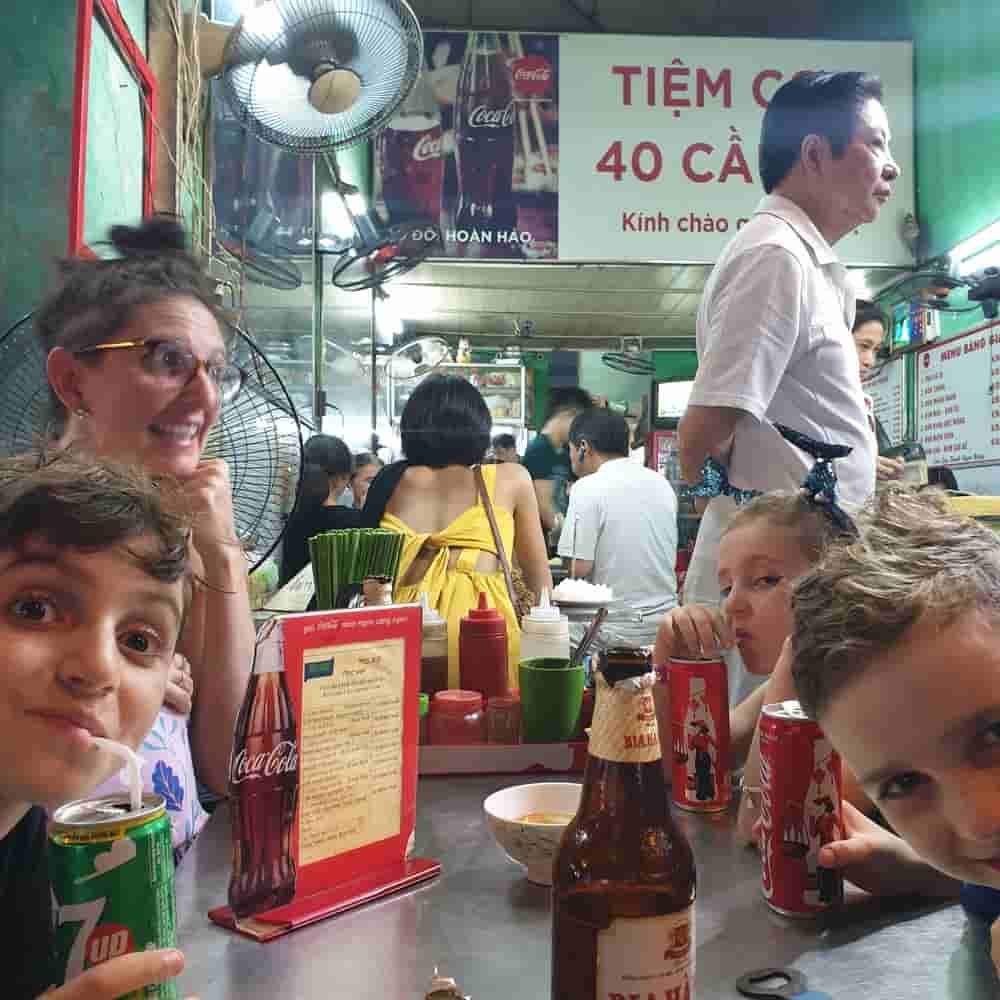 Mosquitoes
Mosquitoes are the biggest risk to your health. They not only potentially carry malaria, but there is also the bigger threat of Dengue to think about.
To minimise your risk, cover up with long sleeves and long trousers at dawn and dusk when the disease-carrying mosquitoes are about. Use a repellant containing DEET, and sleep under a mosquito net. We carry a mosquito net on our travels and also use a bug killer spray to fumigate our room before sleep.
Many touristy parts of Vietnam including Da Nang, Hanoi, Hoi An and Nha Trang have virtually no risk of Malaria. However, if you are visiting more rural areas, your GP may advise chemical malaria prophylaxis such as doxycycline.
Personal Safety
Preventing illness is one thing, but you also have to be aware of your personal safety too. Watch where you are walking. There are random gaps and holes, and often no sidewalk at all to speak of.
Be super careful when crossing the road. Be aware that cars drive on the right-hand side. Crossing the road can be a daunting experience in Vietnam, especially in the cities. If in doubt, ask a local to help you cross.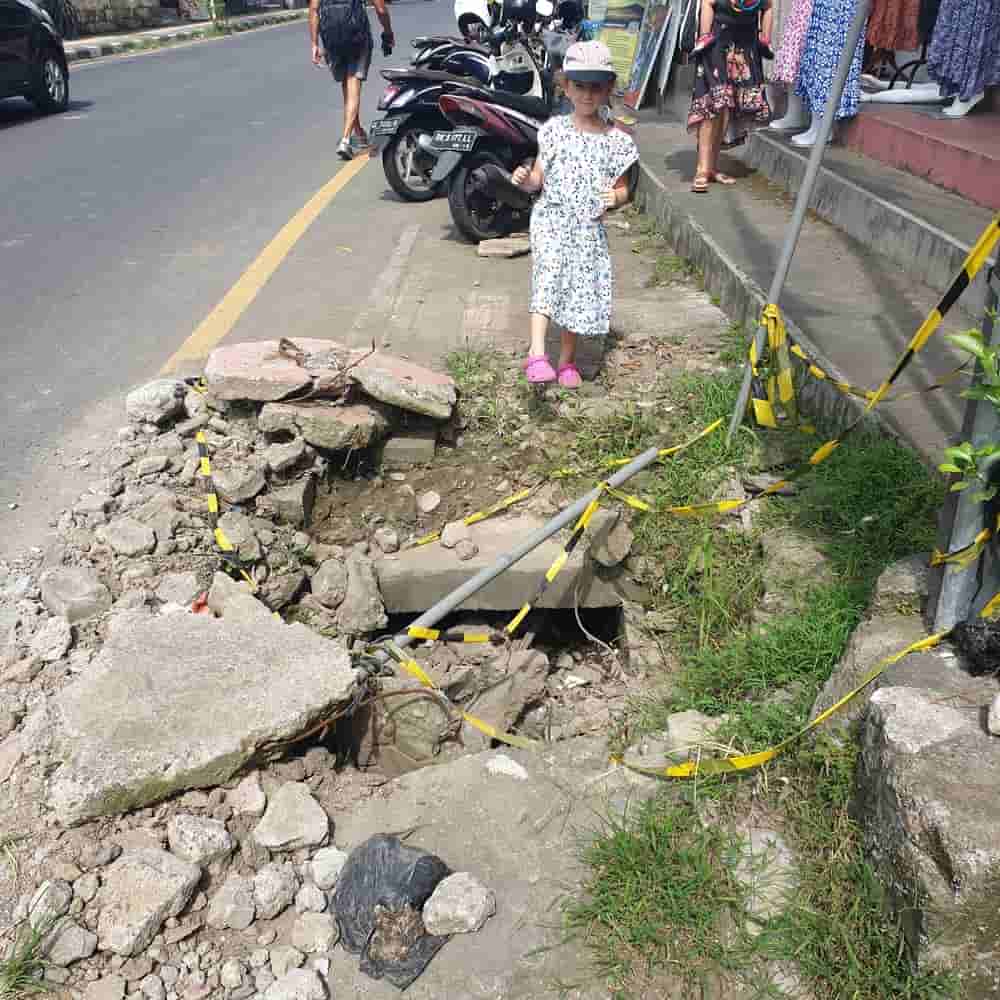 Injuries and cuts must be covered to prevent infection. If you have any concerns, please see a doctor.
Thankfully you see few dogs in Vietnam. After travelling places such as Thailand and Bali where dogs seem to roam free, this was a welcome change. If you do come across a dog in a dark alley, be sensible and don't get bitten. Any dog bites must be reported to a medical practitioner immediately in case of Rabies, see below for more information.
Vietnam Travel Vaccinations – STRONGLY Recommended
Usual Vaccine Schedule
You and your children need to be up to date with your usual childhood vaccination schedule. This includes such things as Tetanus, Measles, and Polio. These diseases, while virtually eradicated from the western world, are still found in Southeast Asia.
Hepatitis A
Hepatitis A is the easiest thing to catch, and the easiest thing to prevent with an injection. Getting a booster 6 months after the first shot will have you protected for 20 years! Hepatitis A is a liver infection which is transmitted via faecal contaminated food and water. The disease can even live on a doorknob for a number of hours.
Typhoid
Typhoid is found across the Southeast Asia region. It is also transmitted via contaminated food and water. Prevention is simple, and a single injection will protect you for up to 3 years. Typhoid and hep A vaccines can be given as a single injection, ask your GP for details.
Influenza
My kids have had influenza when they were younger, at home. Since then, it is a non-negotiable for our family to get the flu shot every year. This is especially important if you are travelling on aeroplanes and crossing continents.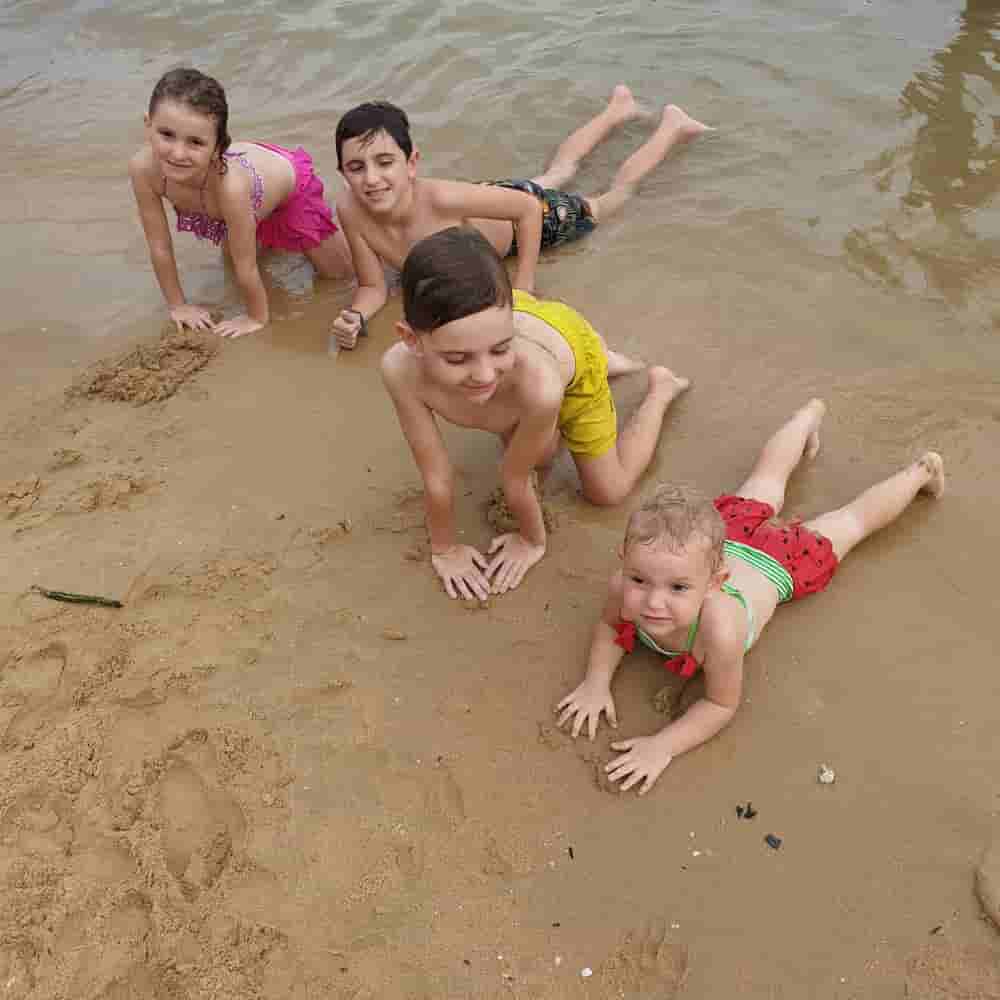 Vietnam Travel Vaccinations – Recommended
Hepatitis B
Hep B vaccine takes 3 shots to be effective, but then you have lifetime coverage. Hepatitis B is a blood-borne illness so is only recommended if you are undertaking 'at risk' activities such as tattoos.
Rabies
Rabies vaccine is available and is recommended to travellers who are moving to Vietnam, doing volunteer work in rural areas, or specifically working with animals.
The vaccine is given over a period of 3 months. With our without the vaccine, any animal acquired injury must be reported to a medical practitioner. If you wake up with a bat in your room, please see a doctor as bats can carry rabies too and their bites are often difficult to detect.
Japanese Encephalitis
This can be found in rural parts of Vietnam, and especially in rice fields as it is carried by mosquitoes. The vaccine is given in 3 doses over 3 months and is recommended to those spending a longer amount of time in the country.
Traveller's Diarrhoea
Diarrhoea is not entirely preventable with a vaccine, however, there are ways you can minimise its impact. Always travel with an electrolyte replacement such as Gastrolyte or Hydrolyte to prevent dehydration.
Prior to travel, taking a probiotic can help maintain your gut health while travelling too.
Medical Kit
As well as a basic first-aid kit for minor injuries, make sure your medical bag contains the following:
Paracetamol
Ibuprofen
Anti-nausea
Anti-histamine
Gastrolyte sachets (or iceblocks for kids)
Probiotics (that don't need refrigeration)
Immodium
Decongestant
Pharmacies are everywhere over here, and you can get anything you need, including prescription medicines over the counter. For kids, make sure you pack your trusted brands of medicines as liquids are harder to come by.
Before you Visit Vietnam
You will need to know:
Doctors in Vietnam
Every tourist frequented town or city in Vietnam has an international medical clinic, hospital or at least a doctor that speaks English. Read reviews on Trip Advisor before visiting, and make sure you have travel insurance.
Doctor in Hoi An
I can personally recommend Dr Cuong in Hoi An for first-rate service, excellent English and lovely demeanour in a clean clinic. Find him here.
Find out more fun things to do in Hoi An Here
Dentist in Da Nang
A full post about our experience getting dental work done while in Vietnam will be forthcoming.
It was such a great experience, with long-overdue dentist visits done at short notice and for a fraction of the price of home. For this, we fully recommend the awesome professional Dr Bao in Da Nang. See his website here. You can arrange appointments via email.