Planning on visiting Hoi An this year and want to visit An Bang Beach? Then read on because we have everything you need right here!
Hoi An isn't just about Ancient Town, tours and shopping. It also has a pretty good beach vibe, with some cool places to stay, eat, drink and relax.
Where is An Bang Beach?
An Bang Beach is 4.8 kilometres from Hoi An Ancient Town and takes about 11 minutes in a taxi or 20 minutes by bicycle. Most hotels in Hoi An either provide free bikes or rentals.
If you are coming here from Danang it is 25 kilometres and takes 38 minutes in a taxi.
See Map for location.
Things To Do at An Bang Beach
You will be spoilt for choice at An Bang Beach, there is plenty of activities for you to get your kicks out of.
Read this next: Vietnam for Kids – The Ultimate Guide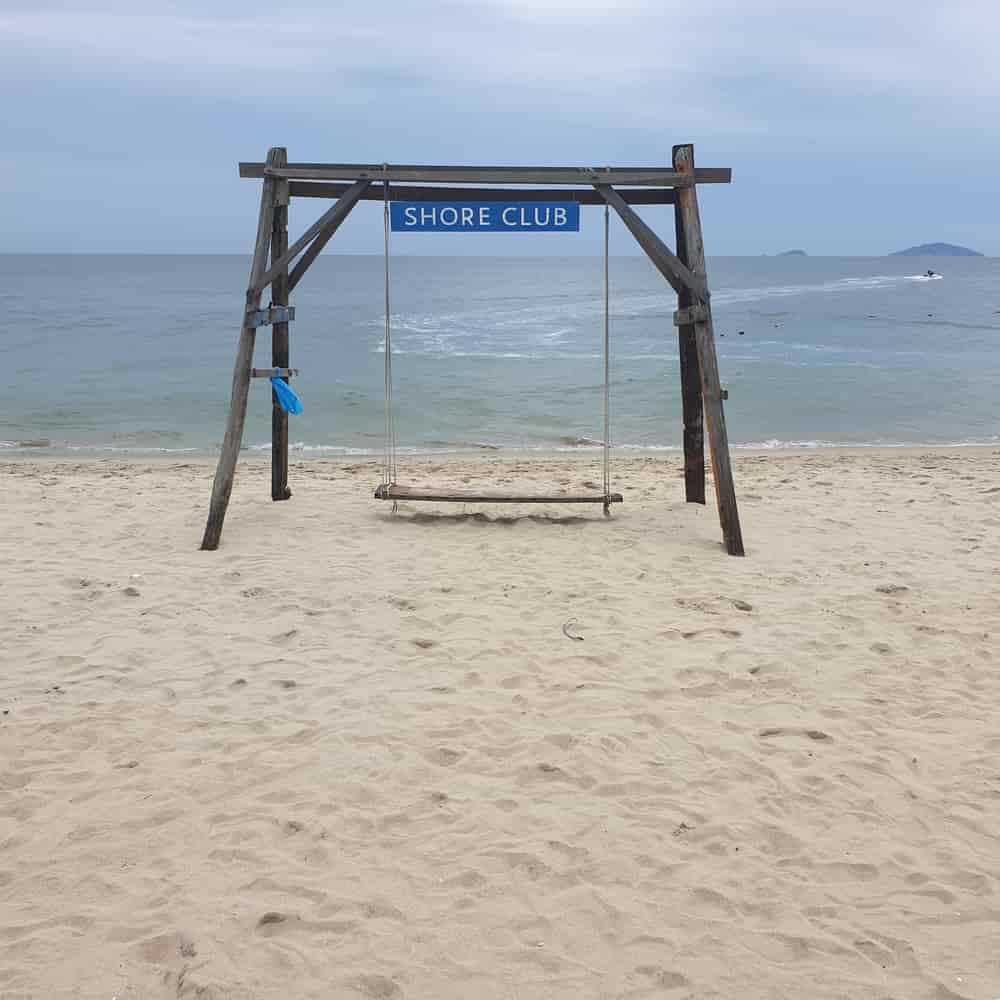 Adrenalin Activities
Parasailing
Get yourself high with this high adrenaline water sport activity. Parasailing consists of being towed behind a speed boat attached to a parachute and flying about 50 meters in the air. This costs 600,000 VND for 1 or 800,000 VND for 2. Book a ride from out the front of the beach club, or there are touts walking along the beach too. Just don't pay too much!
Jetski Hire
Most of us have used a jetski but have you ever ridden one in Vietnam? Speed around the smooth waters of An Nang beach shredding up the waves. Jetskis cost 500,000 VND for 15 minutes and 700,000 VND for 20 minutes.
Banana Boat
This is an inflatable banana-shaped boat towed behind the speed boat. It carries a maximum of 5 people and costs 1,000,000 VND per round.
Relaxing Beach Activities
Hire a Beach Chair
Don't like sitting in the sand? Get yourself a beach chair and just relax. The local beachfront restaurants will have ladies trying to sell their chairs to you. You can get these for FREE if you order food from them, if not it will set you back 100,000 VND per chair. The food was decent, with lots of seafood, and great pizzas. A cold coconut always goes down well too.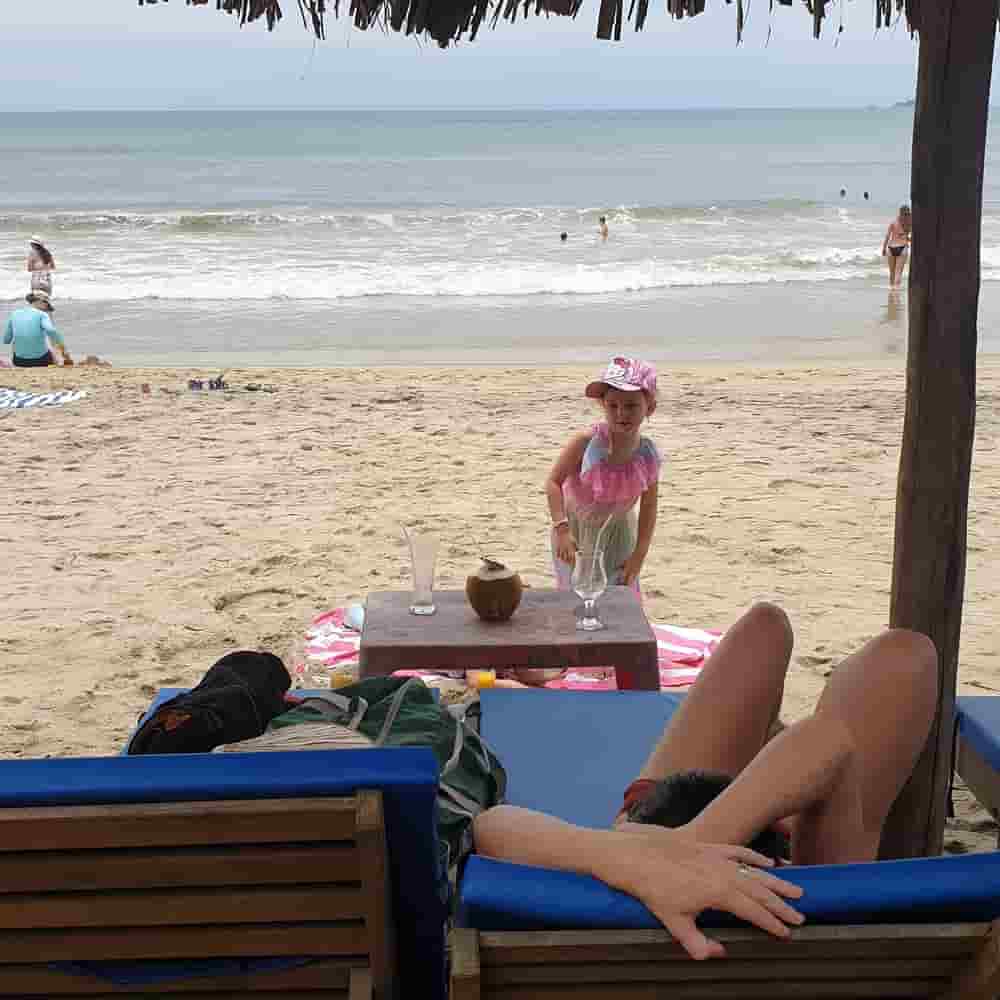 Swim in the Ocean
The ocean here is quite clean but can get a few bits of plastic depending on the winds and rainfall. It is generally flat but might get some waves if there is a large system around.
The waves when we visited were steep and dumpy so beware and protect your neck when swimming in the waves. There are a few Lifeguards around but not sure on their reliability, so watch your young ones.
Where to Eat & Drink at An Nang Beach
There are plenty of beachside restaurants and bars that will satisfy your taste buds. Prices can be a bit higher than in town but not bad for on the beach.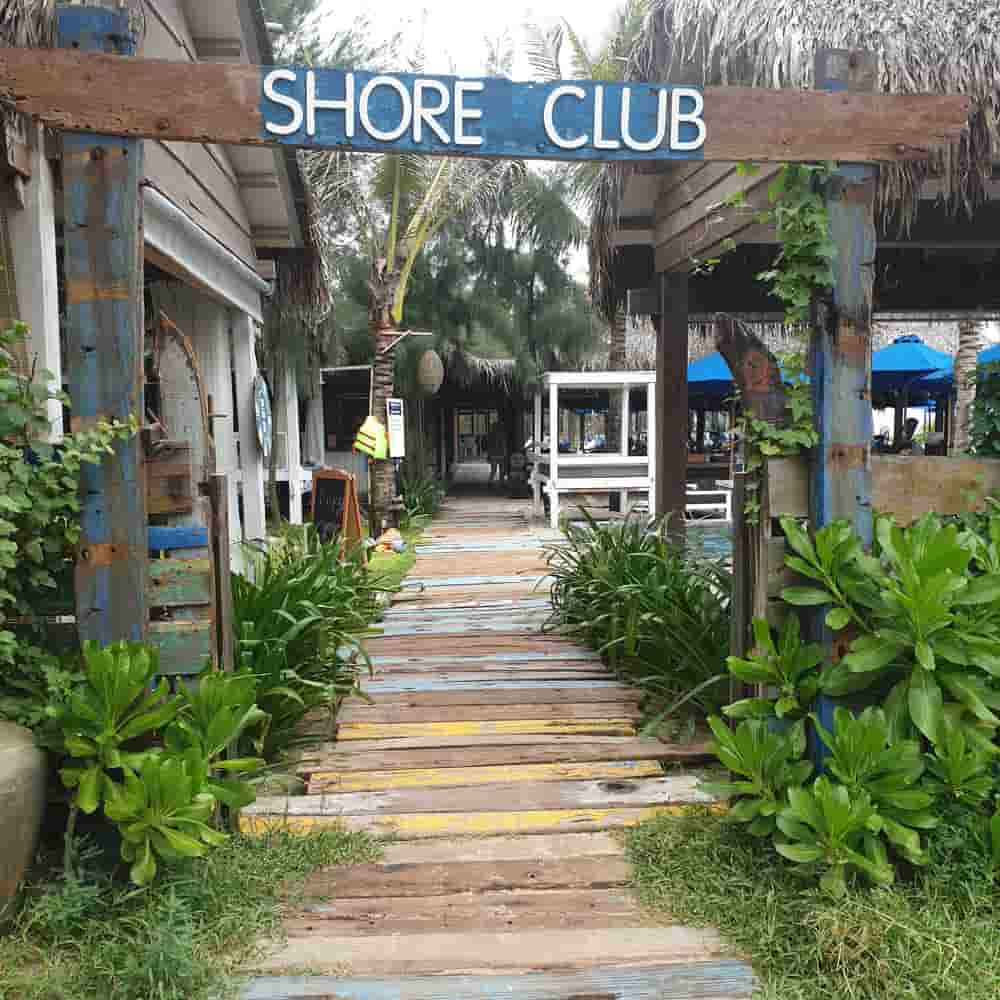 Here are some popular places to try out when visiting the main An Bang beach area;
Shore Club An Bang Beach
The Deck House An Bang Beach
Soul Kitchen
Soul Beach Restaurant & Bar Live music
La Plague
These are funky places with a cool atmosphere but there are plenty more along the beach that all have similar menus and prices.
The best cafe is in this area called Sounds of Silence, great coffee, great music and terrific atmosphere!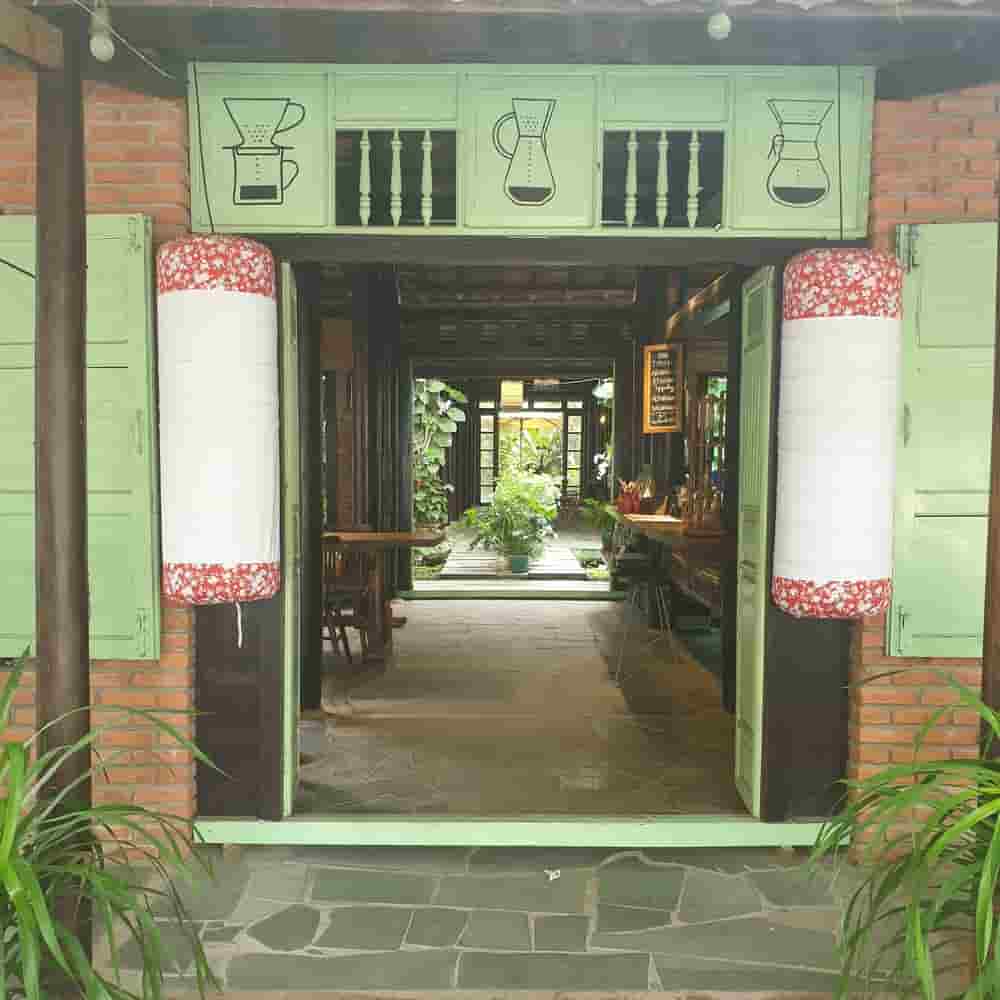 Where to Stay at An Bang Beach
Accommodation on An Bang beach is a little more expensive than places in Hoi an. Expect to pay nothing less than $100 USD per night for a double room.
There are two separate parts to An Bang area, the popular area is to the north and the fancier hotels are to the south.
Refer to this map to see recommended areas to stay.
Here is a list of accommodation located in the nice parts of town close to everything for your holiday:
If this area isn't for you then head South about 1 kilometre where there are heaps of nice hotels right on the beach. This area is quieter and more exclusive.
The best place to stay here is:
Remember it is cheaper to stay just off the beach so explore the site to find the perfect spot that suits your budget.
Visit Booking.com for many more accommodation options in and around An Bang Beach.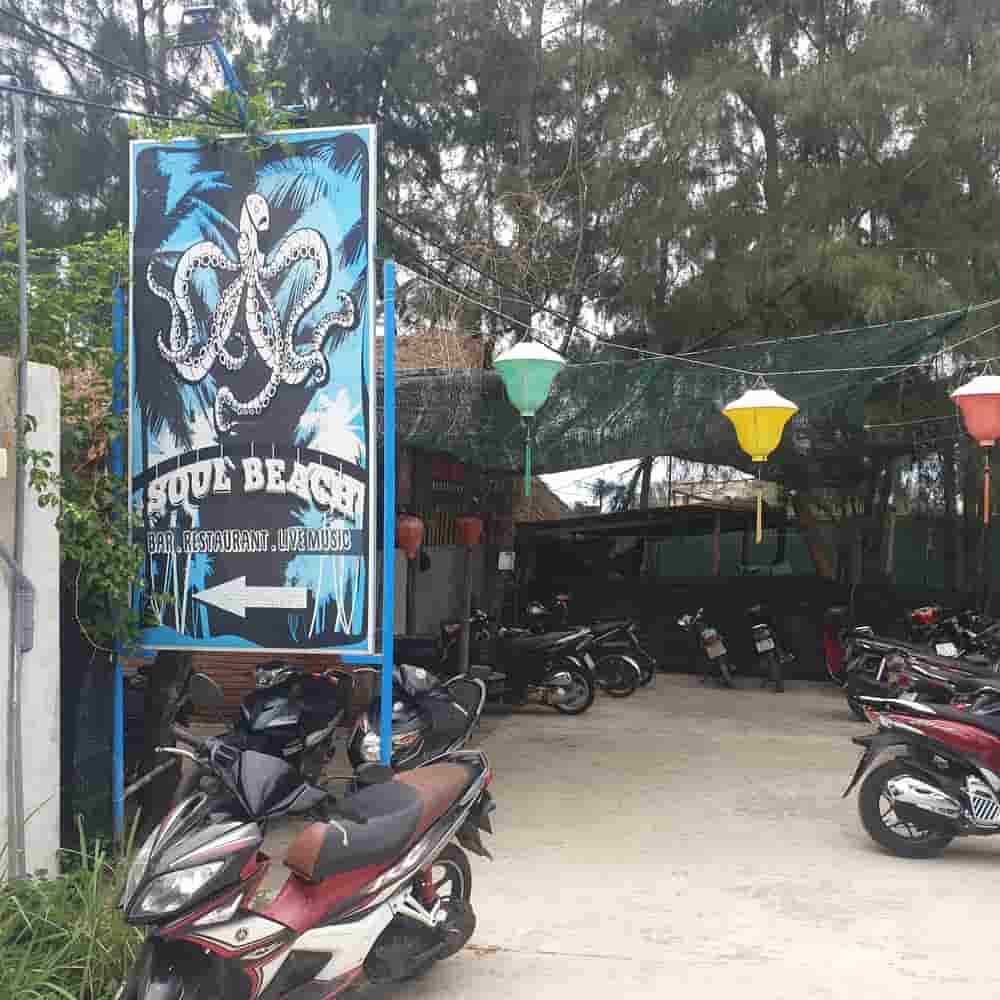 Getting around An Bang Beach area
Down at the beach, your best mode of transport is bicycle by far. Bikes are cheap, easy to park, doesn't use fuel and can easily navigate the narrow walkways.
If pedalling isn't your thing then hire a scooter to zip around the area on because you aren't very far away from the main town of Hoi An and Danang.
Just be careful! Roads are dangerous in Vietnam, it will seem as though there are no rules. Remember to drive on the right!
Taxis are easy to flag down, just make sure they put the meter on. Or get the Grab app before you leave home to make it easy to book and pay for taxis online. This is how you get the cheapest taxis in town.
An Bang Beach, Hoi An – The Verdict
The beach is a great escape from Hoi An and the Ancient Town area. It is worth either just visiting for the day or staying for a couple of nights here to soak up some rays or swim in the ocean.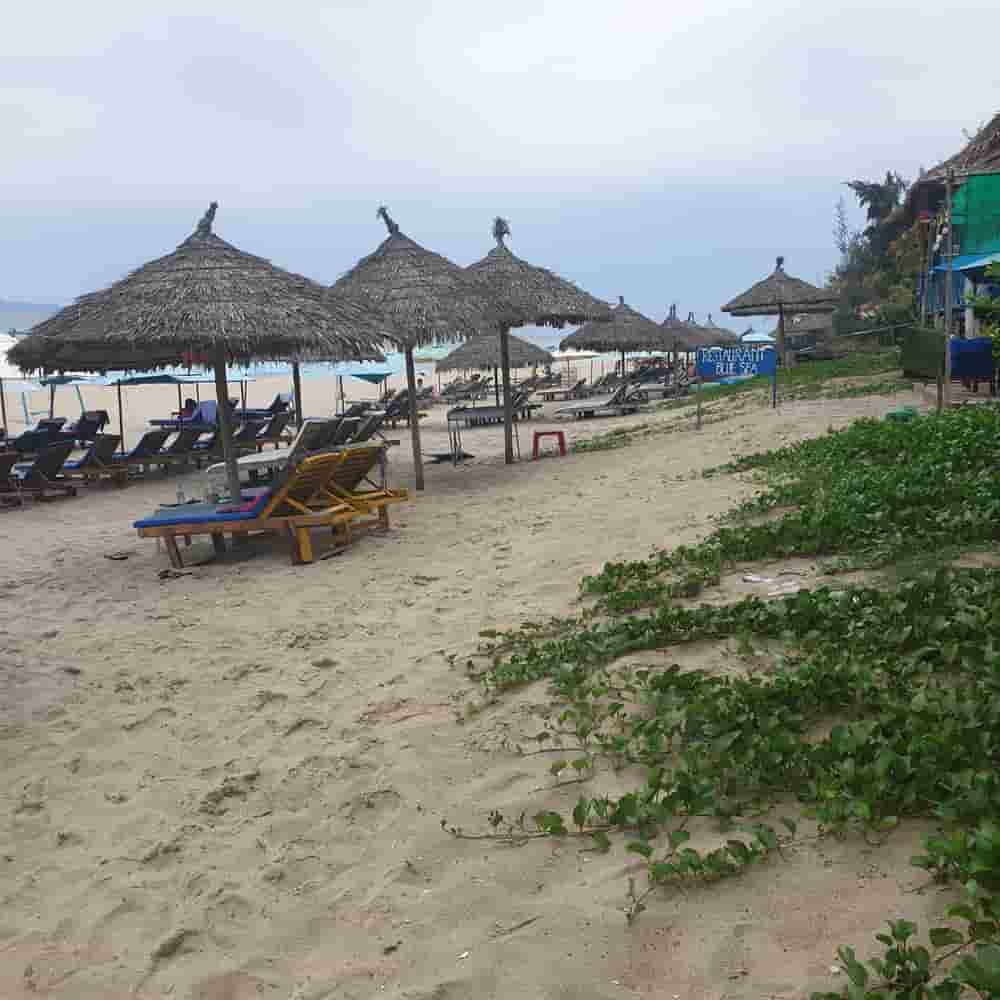 Food and drinks aren't too overpriced and the vibe is friendly. There are enough activities to keep you busy and the ocean conditions are generally flat with no rocks or dangers.
So if you plan on visiting the famous Hoi an Area make sure you visit An Bang Beach in Vietnam.
For other amazing things to see and do around Hoi An check out our other helpful posts.