Danang or Da Nang. Or combine the two and make it DaNang! This awesome little beachfront city is just begging to be explored. It is fun and easy to navigate and the beach is surprisingly clean and clear. Here are the top things to do, DaNang will not disappoint!
Best Things to do DaNang City
1 Visit the Beach
My Khe Beach is a long stretch of beach on DaNang's foreshore. It has white sand that is super clean compared to many SE Asian beaches and the water is clear. Enjoy watersports hire such as parasailing, jetskis, and flotation rental. There are sun chairs for rent from the little kiosks at the top of the beach which will also provide you with refreshments too.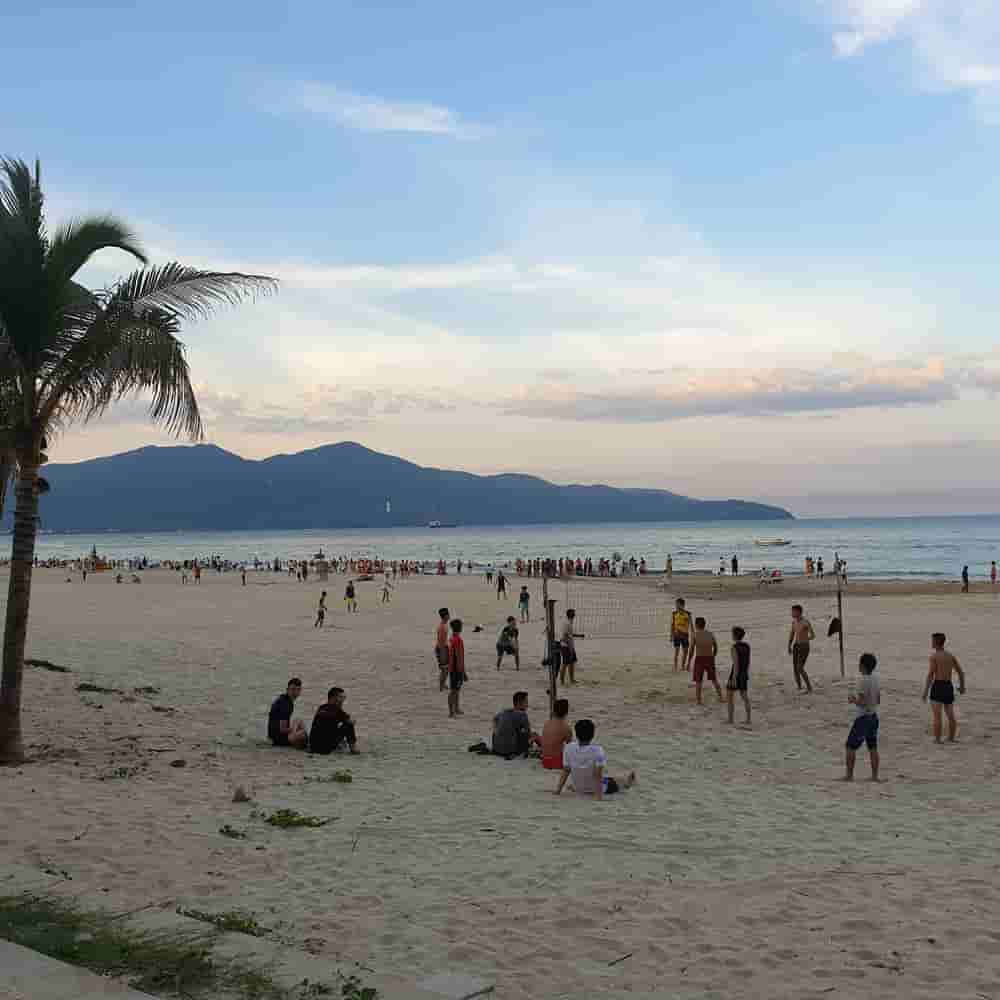 The water is usually completely flat, but if there is a weather system out in the South China Sea, you will see some waves in here, and may even get some surf. Visiting the beach is one of the best things to do DaNang.
This beach was famous during the Vietnam/American War as a popular place for R & R for US Marines. The US troops were here in great numbers protecting the strategic airbase, which is now the glossy International Airport that you may have flown in to!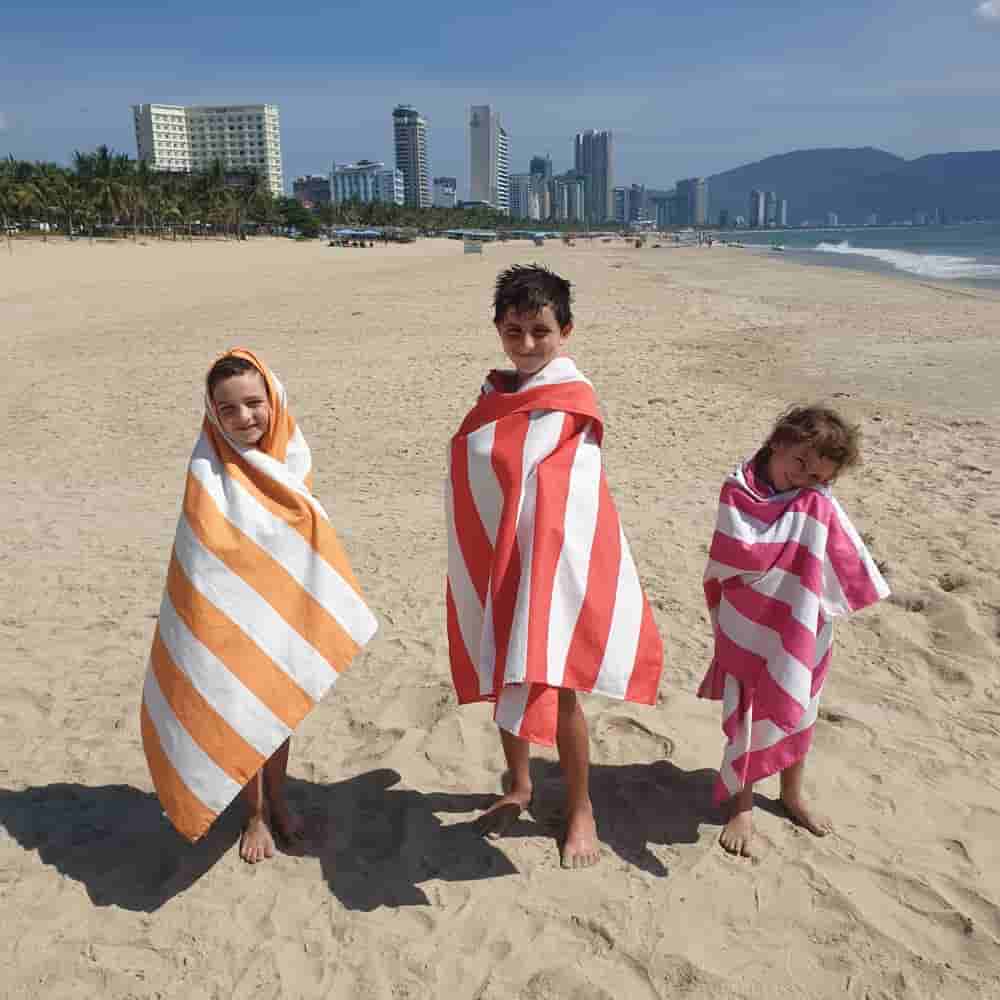 In war movies, you will see My Khe called 'China Beach'. Gone are the tin shacks though, and the marines. Instead, you will see a row of impressive highrise hotels, quality restaurants, karaoke bars and sprawling resorts. This is THE place to stay on your visit to Da Nang. Read further on for details on where to stay.
2 Check out the Impressive Bridges
There are no less than 4 magnificent bridges which span the river. At night they are all spectacularly graced with neon lights which make the bridges one of the top things to do DaNang.
The coolest is the Dragon Bridge which changes colour and even breathes fire on weekends and holidays (from 9 pm). We were lucky to have a hotel with a perfect view of this spectacle! See 'where to stay' for details.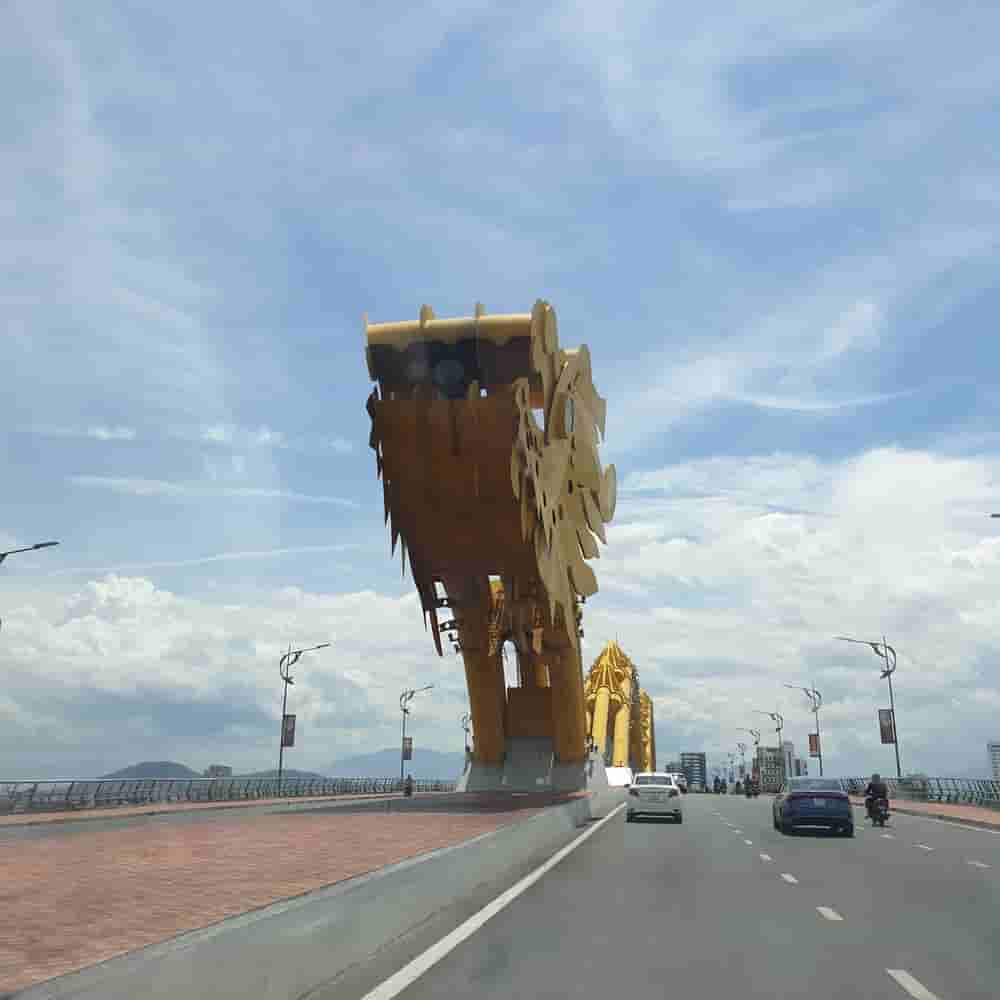 3 Marble Mountain
Just 7.5 km to the south of My Khe Beach along the coast you will find Marble Mountain. It is often visited on a tour from the city including hotel pick up. It is also possible and plausible to either hire a motorbike or get a taxi to navigate it yourself. This mountain has steep walkways, caves, temples and pagodas to visit. There is also an elevator which will take you easily straight to the top viewpoint. Don't go after rain as the paths can be super slippery.
There is food available at simple kiosks, and souvenir shops at the bottom of the mountain. Entrance is 40,000 VND per adult, and the elevator is 15,000 VND on a separate ticket.
Marble Mountains is a beautiful spiritual and historical place and is worth a visit for a couple of hours. Wear comfortable shoes. Marble Mountain is easily visited independently but also can be enjoyed as part of a tour. See below for some great tours to the area:
4 Big Buddha
You can see this beautiful large Buddha statue from wherever you are in Da Nang. Seeing the pristine white and well-kept statue up close is even better. There are beautiful sweeping views over Da Nang from here from the manicured gardens and bonsai filled courtyards.
Entry is free. Catching a taxi is the best way to get here.
5 Sunworld Da Nang Wonders
This theme park in the middle of Da Nang is mostly worth a visit for the giant Sun Wheel which has spectacular views. There are some other rides including a couple of cool rollercoasters and a great arcade which are a bit of fun too. Food is available, and a buffet option can be chosen when purchasing tickets, but it is a bit overpriced.
A visit in the evening will avoid the heat of the day, and make for awesome city views.
Opening times are Monday – Friday from 3 pm to 9 pm and Saturday – Sunday 9 am to 10 pm. Find it here. Entry is 150,000 VND at the door for adults and 100,000 VND per child.
Hot Tip: Buy your tickets online here and save. Only 100,000 VND per adult and 82,000 VND for kids. Check out the Buffet option too!
Things to do DaNang on a Rainy Day
6 Vincom Plaza
This is Da Nang's biggest mall and has all the normal shops. There is still a lot of empty stores with promises of coming attractions such as an indoor playground.
The main attraction for us is the large CGV cinema on the top floor which shows your big blockbuster new releases. When we travel with kids, we love to be able to give them a bit of downtime and going to the movies is perfect for this. Check session times here.
Find out more about travel in Vietnam with Kids here.
7 3D Museum – Art in Paradise
These cool art galleries are popping up all over Asia it seems. We visited the one in Siem Reap too and loved it!
It is a huge place filled with fun 3D images that provide endless photo opportunities. Kids and adults alike will enjoy this place and it is a great thing to do on a rainy day in Da Nang.
At the door, adults and kids over 130 cm – entry is 200,000 VND, kids 100 cm to 130 cm cost 100,000 VND and under 1 m are free. It is located here and opens from 9 am to 8 pm 7 days a week.
Hot tip: You can actually save almost half of the entry fee if you buy tickets online here first. Only 110,000 VND per adult and 95,000 per kid!
8 Visit the Dentist
A trip to the dentist doesn't exactly sound like a fun activity to do when on holiday, I know. However, if you are from a western country, and dental is super expensive (like it is in Australia) you are probably like me an only go to the dentist when you absolutely have to.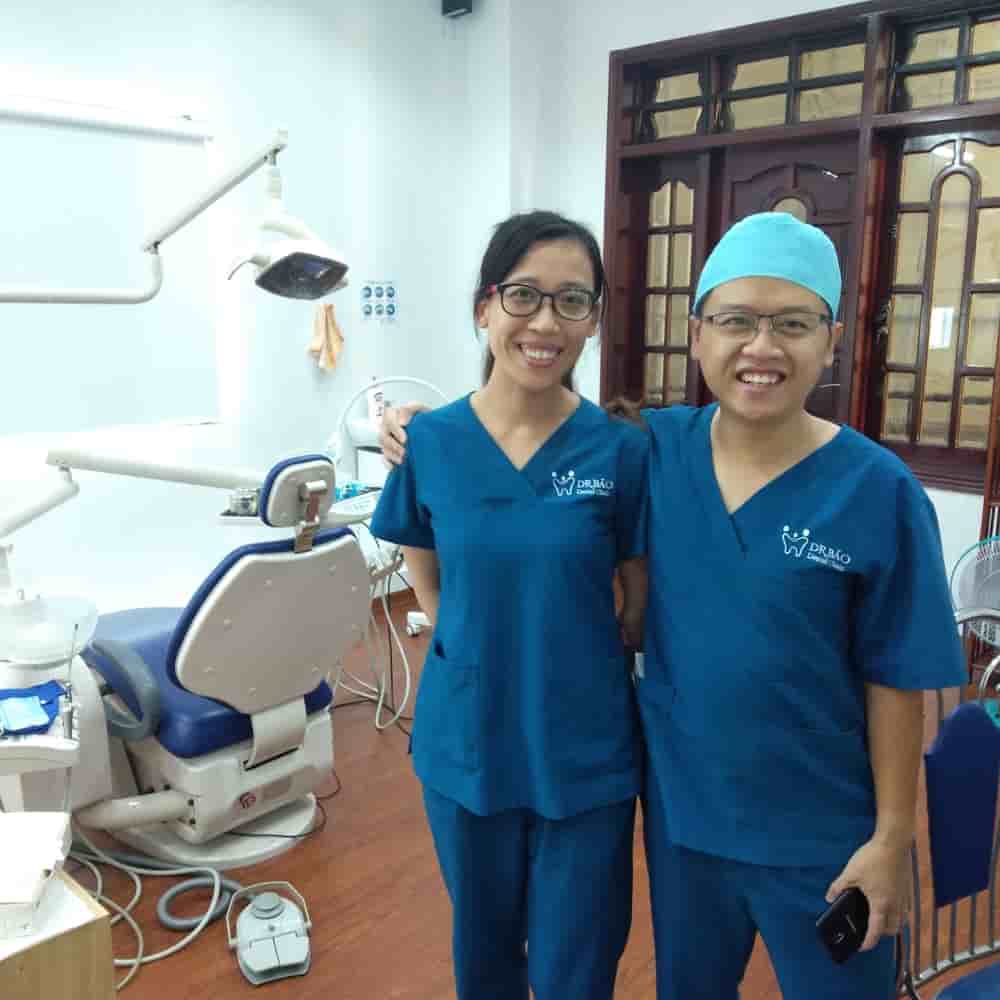 We found the best dentist in Da Nang and got thousands of dollars worth of overdue treatment for a mere couple of hundred bucks.
The practice was hygienic and professional, the staff were so lovely, and it, all in all, it was an amazing experience.
If you need to visit the dentist too, go and see our friend Dr Bao. You can book appointments via email and get work done at pretty short notice. Check out his website here. The price list is on there too, you will be amazed.
Things To Do DaNang – Day Trips
The great thing about Da Nang is that you can spend a lot of time here and have so many things to do. There are some fantastic day trips too.
9 Ba Na Hills
This place is epic. Located only 30 km out of Da Nang, Ba Na Hills is a series of cable cars taking you up to the top of a mountain. Here you will find the famous Golden Bridge, and the atmospheric and unique French Village. There is also a 3 level amusement park with most rides and attractions included in the ticket price, even free arcade games!
See our full post on Ba Na Hills for all the details.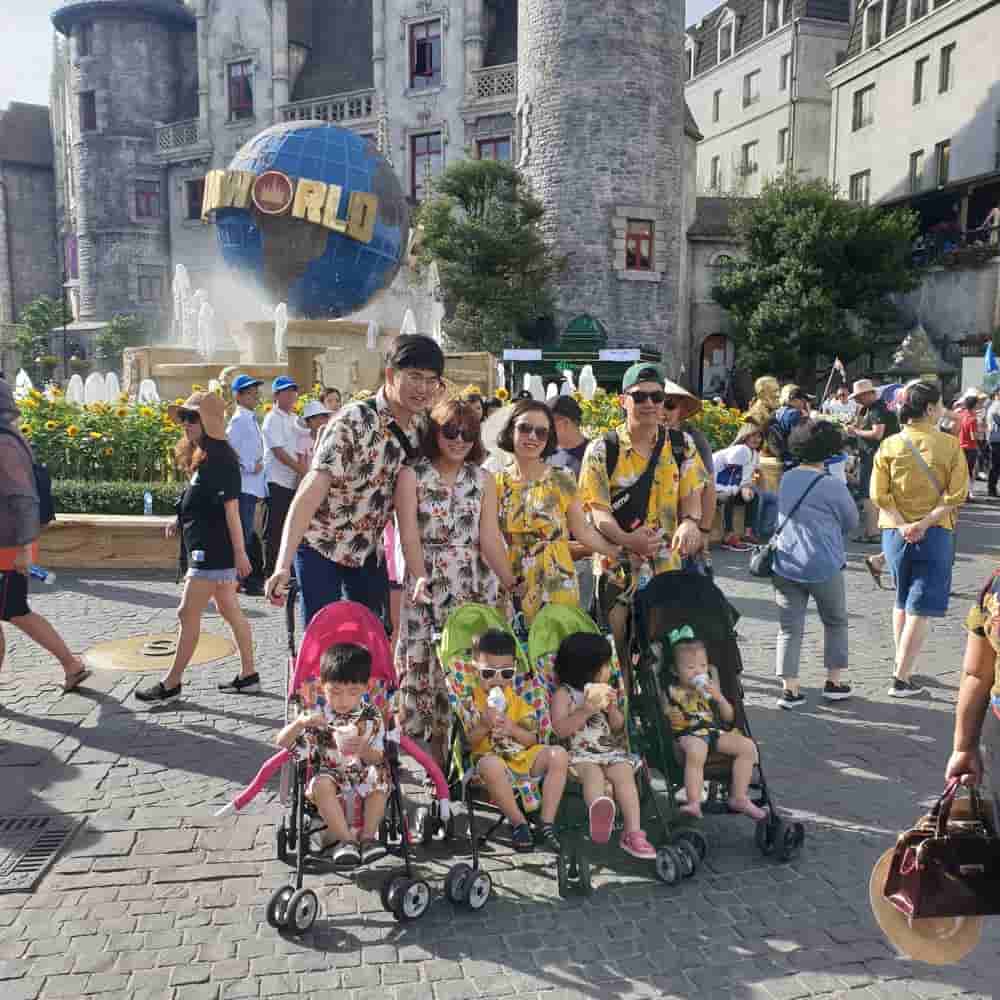 This was one of our favourite things to do in Da Nang!
10 Hai Van Pass
Riding the Hai Van Pass the 165 km from Da Nang to Hue is a right of passage for many motorbike enthusiasts. Top Gear called it the best thing to do in Vietnam.
It is a super scenic route taking in beautiful views of the South China Sea from the smooth elevated tarmac. It is easy to rent a motorbike in any Vietnam city, just make sure you have your travel insurance in place.
If you are not keen to ride your own bike, you can also navigate the pass on the back of a bike for the ultimate experience on the Top Gear Hai Van Pass Tour. Retro War Jeep tours also ply the route and are definitely a special way to see the view.
11 Hoi An
We enjoyed staying some days in both Hoi An and Da Nang. But it is just as easy to base yourself in Da Nang and visit this pretty town, famous for its Ancient Streets.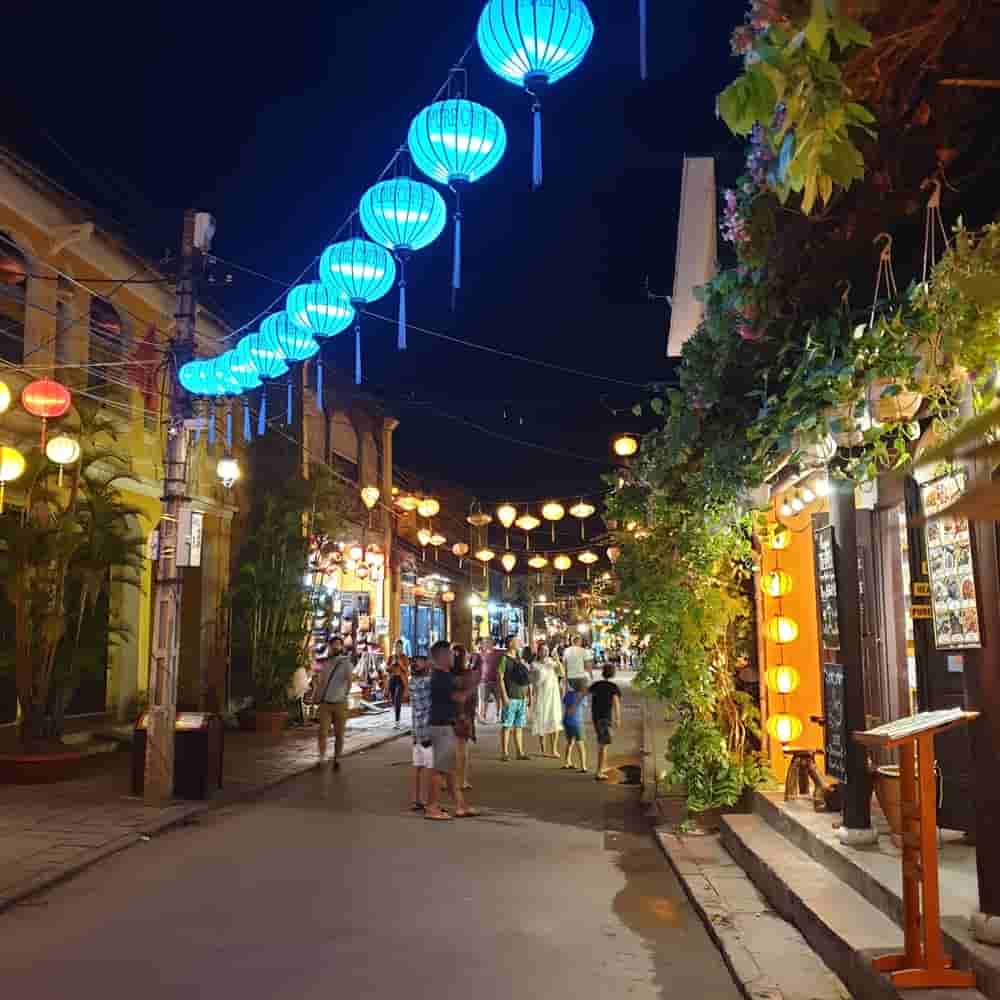 See things to do in Hoi An here.
Hiring a driver for around 400,000 VND is one way to do it, or you could ride your own bike (30 km). There are many tour companies which will take you there too. See here for details.
12 My Son
Explore the ancient ruins of the Hindu Kingdom at My Son. It is especially beautiful at sunrise and sunset. Tours are readily available to take you there. It's around 2 hours from Da Nang, and will include lunch.
13 Cham Islands
A day trip to Cham Islands is a great escape from the mainland. Enjoy snorkelling and diving on pristine beaches on these beautiful islands. Check out the options for visiting below:
Getting to Da Nang
We chose to travel on an overnight train from Hanoi to get to Da Nang. There are other ways to get there from Hanoi, which are all detailed here.
The Da Nang International Airport has direct flights from all major Asian centres.
Where to Stay in Da Nang
With a family, we loved staying on My Khe Beach. The transport options, dining and entertainment were all close by. Check out:
We stayed on the 29th floor of an apartment building overlooking the beach, the whole city and the Dragon Bridge. It was a fabulous 2 bedroom with a terrace sleeping 5. And perfectly located close to everything we needed including convenience stores and restaurants. We booked through Airbnb.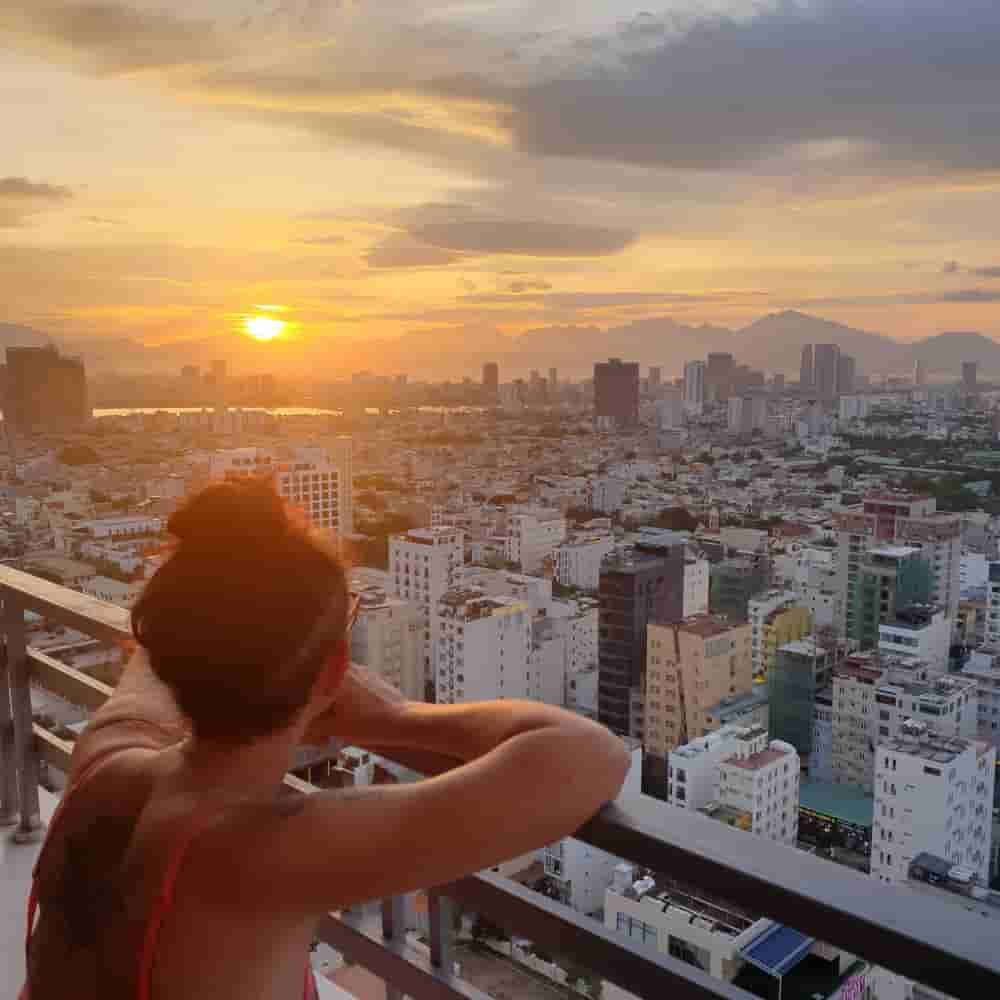 ---
The Muong Thanh Seaview Apartments are right next door and boast beautiful apartments with ocean vistas for a great mid-range price.
---
The coolest hotel on the beach strip is Chicland. They have superior 2-bedroom apartments and a rooftop pool. Rates include breakfast.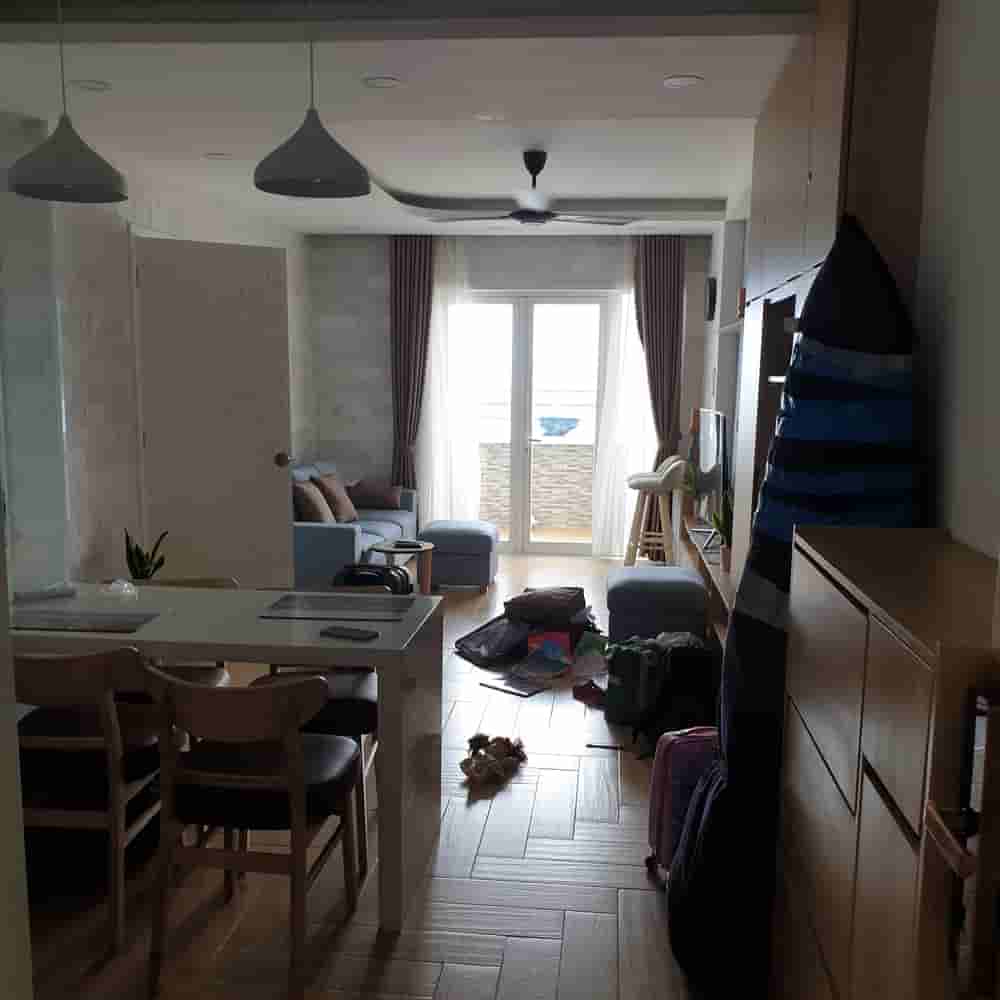 More on Vietnam
Vietnam is such a great place to visit. And these great things to do in DaNang will have you busy for days! We love it! It is affordable, and so culturally rich with amazing food and beautiful people. Have a look at some of our other recommended things to do in Vietnam: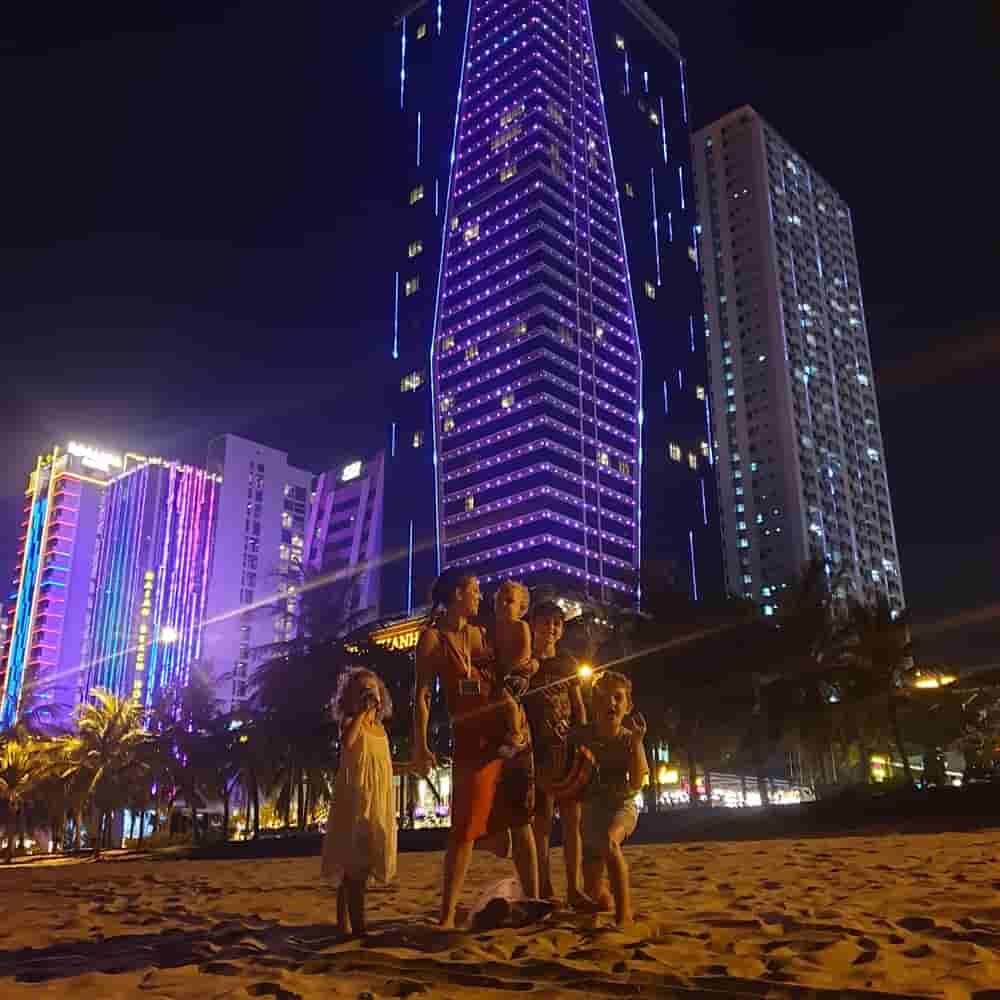 Before you Visit Vietnam
Travel Vaccinations (coming soon)