There are 3 simple ways to get from Hanoi to Hoi An. I would love to share with you the best way to get from Hanoi to Hoi An, as well as the cheapest way, and the fastest way too! (They are not all the same!)
Hanoi to Hoi An is an 800 km trip. The 3 options for transport vary greatly in terms of travel times and price. But now you can find here the best way to travel the popular route for you and your companions. See Map.
1 The Best Way to Get from Hanoi to Hoi An
Easily the best way to do the Hanoi to Hoi An route is by train plus taxi. It takes 16 – 17 hours, overnight. But choosing the night departure from Hanoi will ensure you get to see the most beautiful scenery between Hue and Danang in the daylight hours.
Trains depart from the Hanoi Railway Station, which is just outside the Old Quarter. (Click here for Google Map)
Trains arrive into Danang Train Station (Click here for Google Map) and then you need to book a transfer, grab a taxi, or find the bus to take you the 30 km into Hoi An. I booked a transfer directly with my hotel in Hoi An which seemed to be the easiest option.
When travelling with a family, I always book a transfer in advance, as negotiating with a sea of taxi drivers is not fun after a long trip, with kids or without.
Read this next: How to get your Vietnam Visa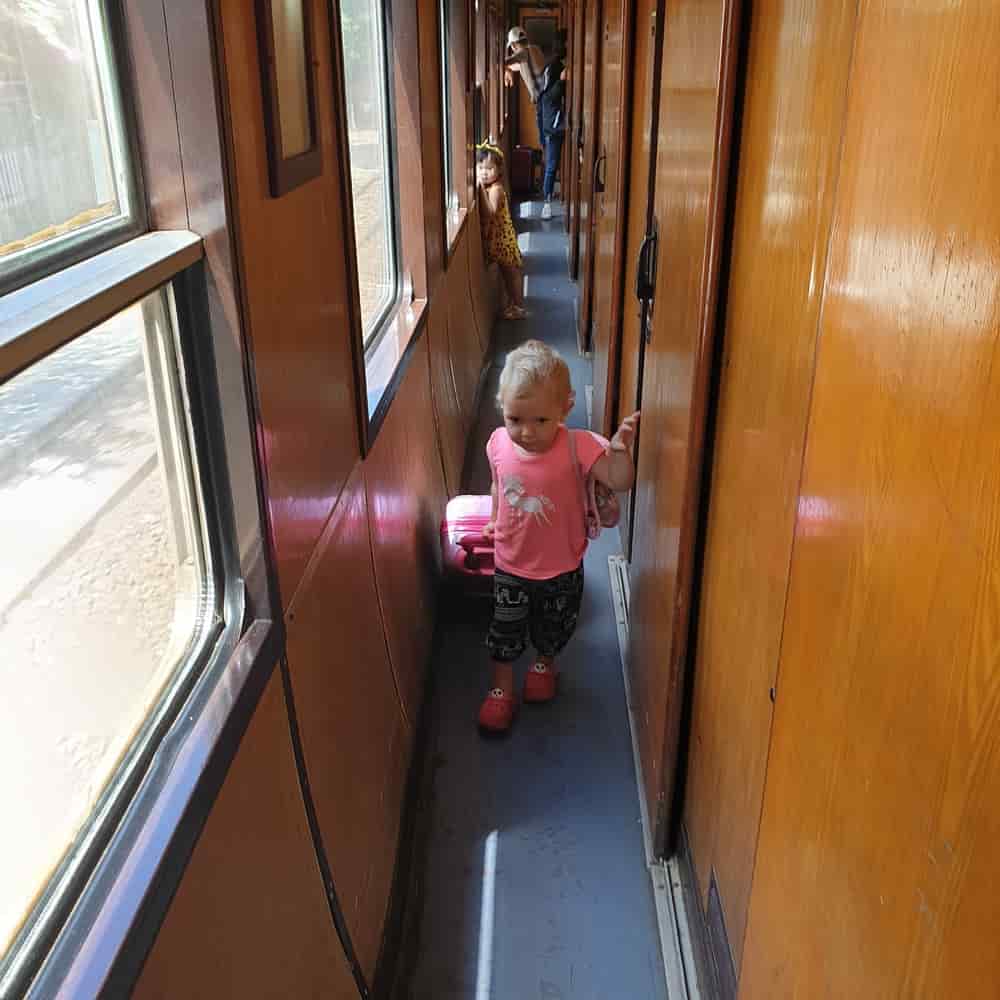 The Overnight Train From Hanoi to Hoi An
We booked with Vietnam Railways. This was the cheapest company when we compared prices on 12GoAsia. We also booked an entire 6 berth cabin as there are 6 of us in total. You can pay more for a 4-bed cabin, or a 2-bed cabin. Cheaper seat-only tickets are also available.
Some cabins are on the left side of the train, and this is where you want to sit for the beautiful views. However, at the time of booking and seat selection, they can't (or won't) guarantee which cabins will be on that left hand side. Cross your fingers.
If booking a single berth, be aware that the lower berths are slightly more expensive. You can select your own berth on the booking website.
When booking a child fare, these will have a 25% discount.
The Hanoi to Hoi An train has multiple evening departures:
7.30 pm
8.10 pm
8.45 pm
10.20 pm
These have reasonable arrival times into Danang train station and will have a beautiful morning view. There are morning departures from Hanoi also, but these trains arrive into Danang around 1 am.
From Hoi An to Hanoi
If you are going in the opposite direction, trains leave from Danang all day long. Again, the evening departures will allow you to arrive into Hanoi at a more civilised hour.
Related Post: Climbing Sapa's Fansipan Peak
How Much Does the Train Cost from Hanoi to Hoi An and vice versa?
The carriages all have air-conditioning, and there is food and WC available. Vietnam Railways is the major provider, and there is also Violette Express, Livitrans, and Laman Express but these are only available options on the Hanoi to Hoi An route.
1st Class Sleeper – 2 beds – from 3 million VND
VIP Sleeper – 4 beds – from 1.16 million VND
2nd Class Sleeper – 6 beds – from 1 million VND
2nd Class Seat – seats only – from 677,000 VND
Compare prices of train travel here
On arrival into Danang, if your destination lies in the more popular Hoi An, you can either have a prebooked transfer, negotiate a taxi fare, or hop on a local bus to Hoi An.
2 The Cheapest Way to Get From Hanoi to Hoi An
The cheapest way to get from Hanoi to Hoi An is via a semi-sleeper overnight bus. Grouptour operates busses from their own station in Hanoi's Old Quarter, Hanoi SSB to Hoi An SSB. (click the links for location)
How Much is the Bus?
Prices for the 19.5-hour journey start from 400,000 VND.
The Grouptour bus departs Hanoi at 6.30 pm and arrives into Hoi An at 2.30 pm.
Hoang Long semi-sleeper buses only go to Danang HoangLong Station and take 15.5 hours of travel time.
Prices start from 506,000 VND. Their departure times from Hanoi Nuoc Ngam Bus Station (see map) are:
From Danang, you will still need to book a further transfer the 30 km into Hoi An.
The advantages of a bus trip from Hanoi to Hoi An is that it is possible to get a direct trip if you go the cheaper Grouptour option.
But although this may be the cheapest at 400,000 VND, it is also the longest at 19.5 hours. Spending that long on a bus doesn't really float my boat at all!
To compare and book your bus tickets hassle-free, click here now.
3 The Fastest Way to Get From Hanoi to Hoi An
Flying the route from Hanoi to Danang and then getting on an airport shuttle to Hoi An is definitely the quickest option for getting between these cities. With a flight time of only 1 hour 20 minutes, this is a perfect choice for those with limited time to enjoy Vietnam.
The carriers include:
VietJet Air
Jetstar
and Vietnam Airlines
Compare flight prices on 12GoAsia
How Much to Fly From Hanoi to Hoi An?
Prices start as low as 1.16 million VND one way per person. However, you still need to add to this the cost of an airport transfer to Hanoi Noi Bai Airport, and a transfer from Danang Airport into Hoi An.
So, for the quickest way to get from Hanoi to Danang Airport, plus the shuttle to Hoi An, your cost can escalate up to something like 1.65 million VND per person. But this may be worth it to save on time.
Private Transfers From Hanoi to Hoi An
When travelling with a family, we enjoy booking a private van to take us between cities. Often, with a large group, these cars work out to be cheaper, and so much better. Unfortunately, for the route from Hanoi to Hoi An, I was unable to find any private car transfers thanks to it being such a great distance.
We took a private limousine van from Hanoi to Sapa.
Find out all about getting from Hanoi to Sapa here.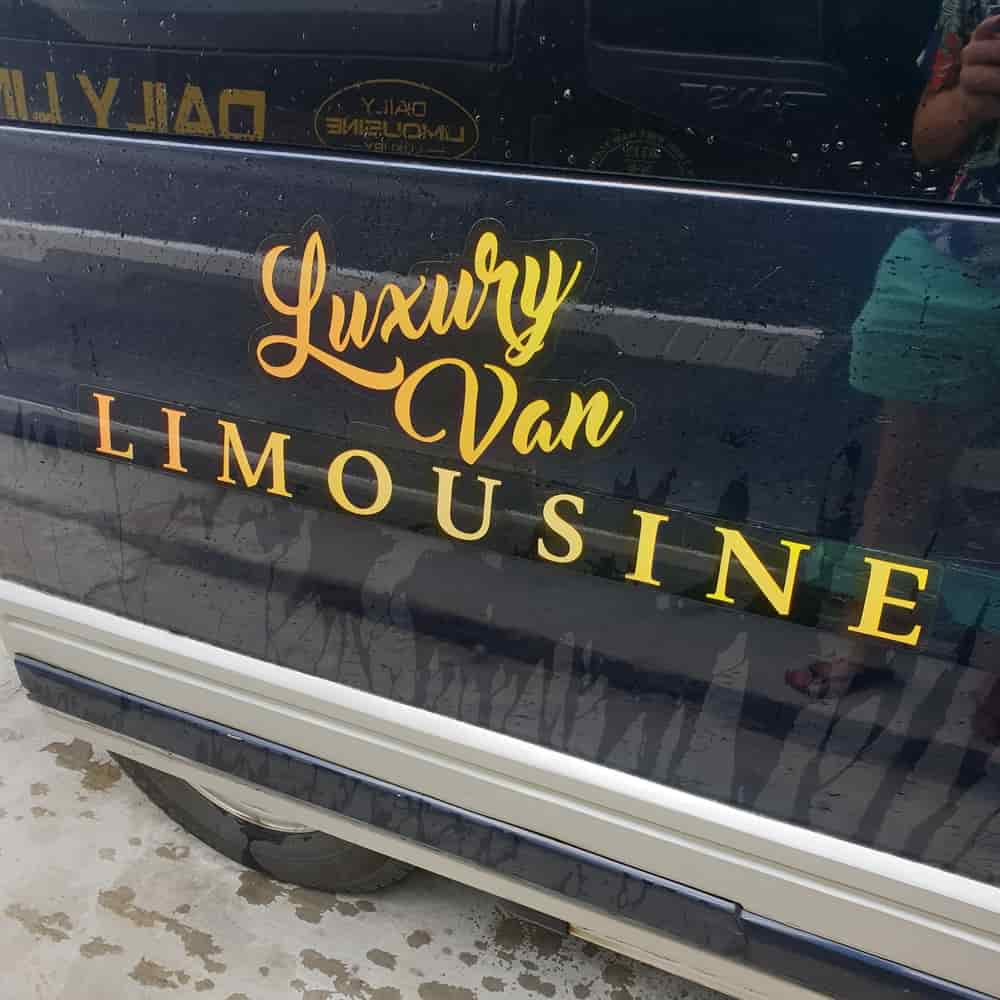 Renting a car in Hanoi was another thing we considered trying, but it seemed to be quite difficult. And with the crazy roads in Vietnam, the risk of a crash is quite high.
Key Things to Remember When Booking Your Transfer from Hanoi to Hoi An and Vice Versa
The cheapest way to travel is the bus, however, this is also the longest and potentially the most uncomfortable.
The bus route by Grouptour is the only way to get all the way to Hoi An without changing in Danang.
The quickest and most expensive way to travel the 800 km from Hanoi to Hoi An is definitely flying, but then you also have to add the cost of airport transfers.
My favourite way to travel is the train. Catching an overnight train in Vietnam is an experience in itself. And you get to save on a night's accommodation too.
The train is one of the safest modes of travel. You get to lay flat on your own bed, in your own secure cabin and get gently rocked to sleep by the motion of the train. Unfortunately, there is no direct train line into Hoi An so a transfer is again a necessity.
I like to book all my travel in Asia with 12GoAsia. They offer the best deals in an easy to use format. Each mode of transport is clearly displayed with price ranges and I have booked with them many times, with great results every time.
For booking airport transfers, and other intercity transfers we use GetYourGuide. See Below: