Before you read this review of the best dentist in Vietnam, I want you to know that this post is in no way sponsored. I paid full price for my dental treatment, and do not receive any commissions on referred customers (though I wish I did!). This is a true and honest opinion of this wonderful DaNang Dentist.
I have had a lot of experience with dentists over the years. From getting fillings at the nightmarish school dentist as a child, having teeth pulled in the chair and under general anaesthetic, braces and wisdom teeth removal as a teenager, and numerous fillings and a root canal as an adult, let's just say I know dentists.
How to Find the Best Dentist in Vietnam
We did a quick Google search for Dentist Danang, and then read the number of positive reviews that this guy had. He has pictures of his international customers on his website which is clear and well set out. The prices are there to peruse. It is all transparent. And, he is in Da Nang, Vietnam which was right next to where we were staying in Hoi An.
We spent over 2 weeks in Hoi An and we found the best things to do. It is such a beautiful and atmospheric little city. Then we moved to DaNang, and loved it even more. There is heaps to do there, and the beach is so vibrant and absolutely beautiful.
The Best Dentist in Vietnam is….
Dr Bao of Bao International Dental Clinic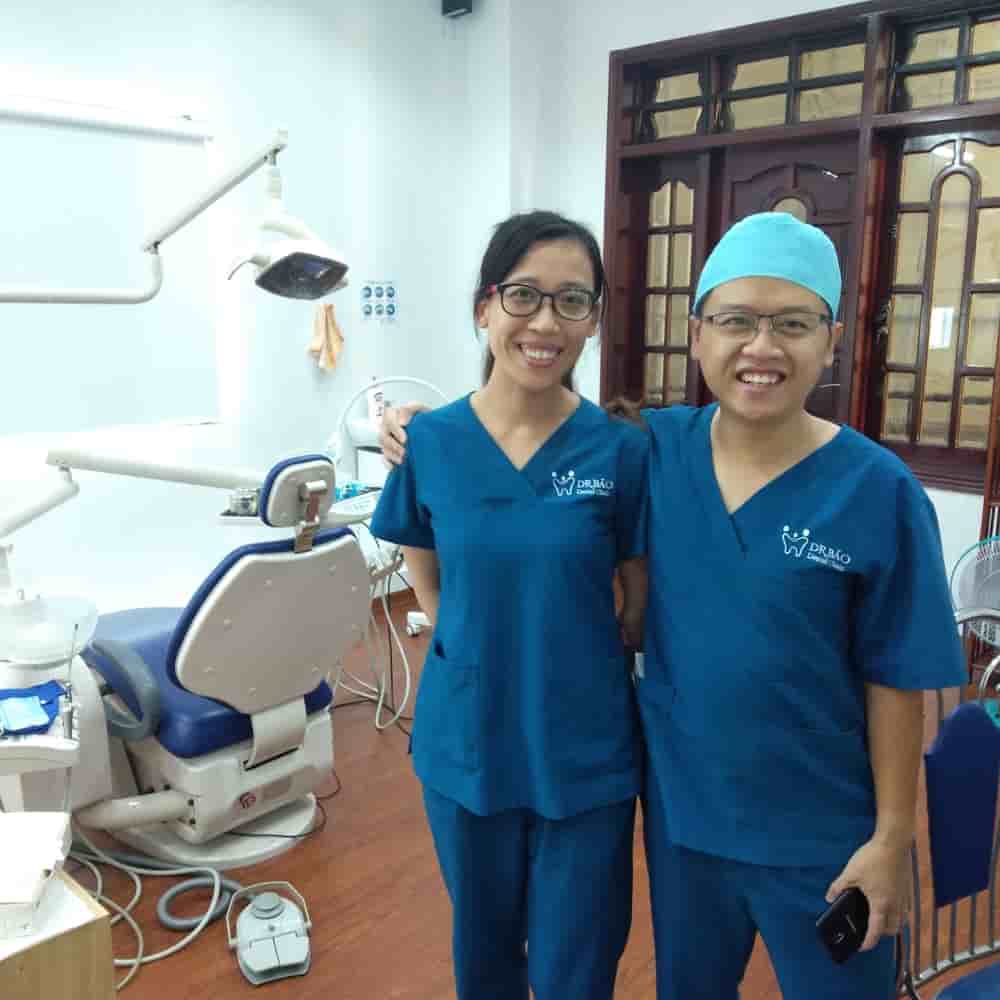 Why Dr Bao?
So why choose Dr Bao for your dental needs when you are in Vietnam?
Friendliness
From the moment we had first contact with Dr Bao and his friendly team, we were treated like rockstars. They are so super friendly and helpful and were able to accommodate us with short notice.
Professionalism
From the superior cleanliness and supreme hygiene standards to the state of the art equipment, Dr Bao and his team are absolute professionals. I always felt completely safe and at ease in their clinic. They have the latest technology, and even their Xray techniques were better than what I have experienced at home in Australia.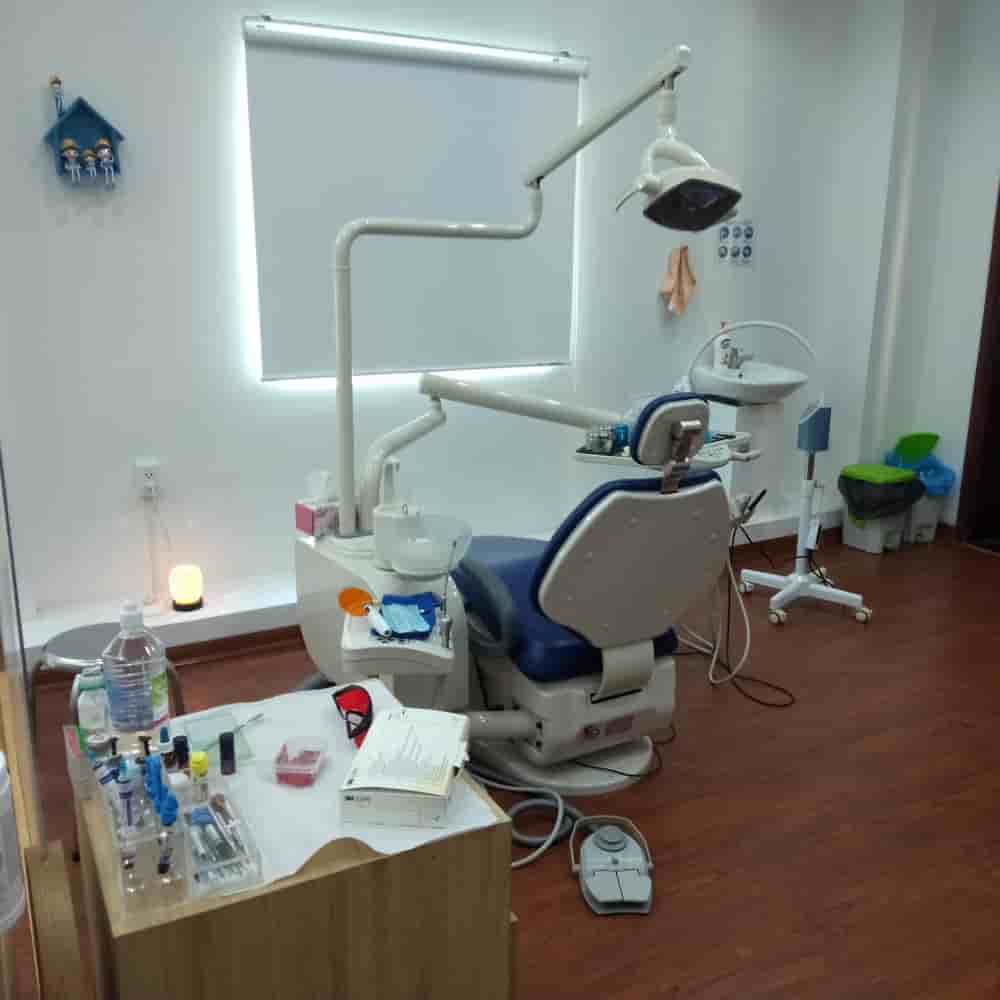 Most importantly, they didn't try to rip us off. I have been to dentists in Australia who have advised me to get a root canal, where a filling will do just as well. Or who do unnecessary Xrays, and schedule numerous appointments. You are in the palm of their gloved hand. Dr Bao could have told us we needed any number of things, but he didn't.
He simply showed us what was needed, gave us options, and then we proceeded. It was a great experience
Pain Relief
Getting fillings and a crown is no walk in the park for me with sensitive teeth. Dr Bao took care of that with ample anaesthetic. Anytime I needed a top-up, he was happy to add more.
My teeth whitening experience caused some sensitivity, but Dr Bao used a de-sensitivity gel on my teeth that relieved this perfectly.
For a pain-free and empathetic dental experience, go and see Dr Bao.
Cost
This is where it gets even better. The cost of treatment in Dr Bao's Clinic is so cheap compared to Australia! My husband and I got long overdue treatments for a tiny fraction of the cost of dental work in Australia. In fact, dental Vietnam prices were as cheap as $500. And for that we received over $2000 worth of treatments!
For a breakdown of the costs, scroll down.
Convenience
With only a day's notice, Dr Bao was able to fit us in quickly and conveniently for a consultation, and we could get all our work done over the next 3 days before our flight out. Our initial appointments were set up over email – Contact@drbao-clinic.com
Getting appointments at the dentist in Australia is usually a painful experience when it comes to organising times and finding babysitters. But here in DaNang, it was just so easy.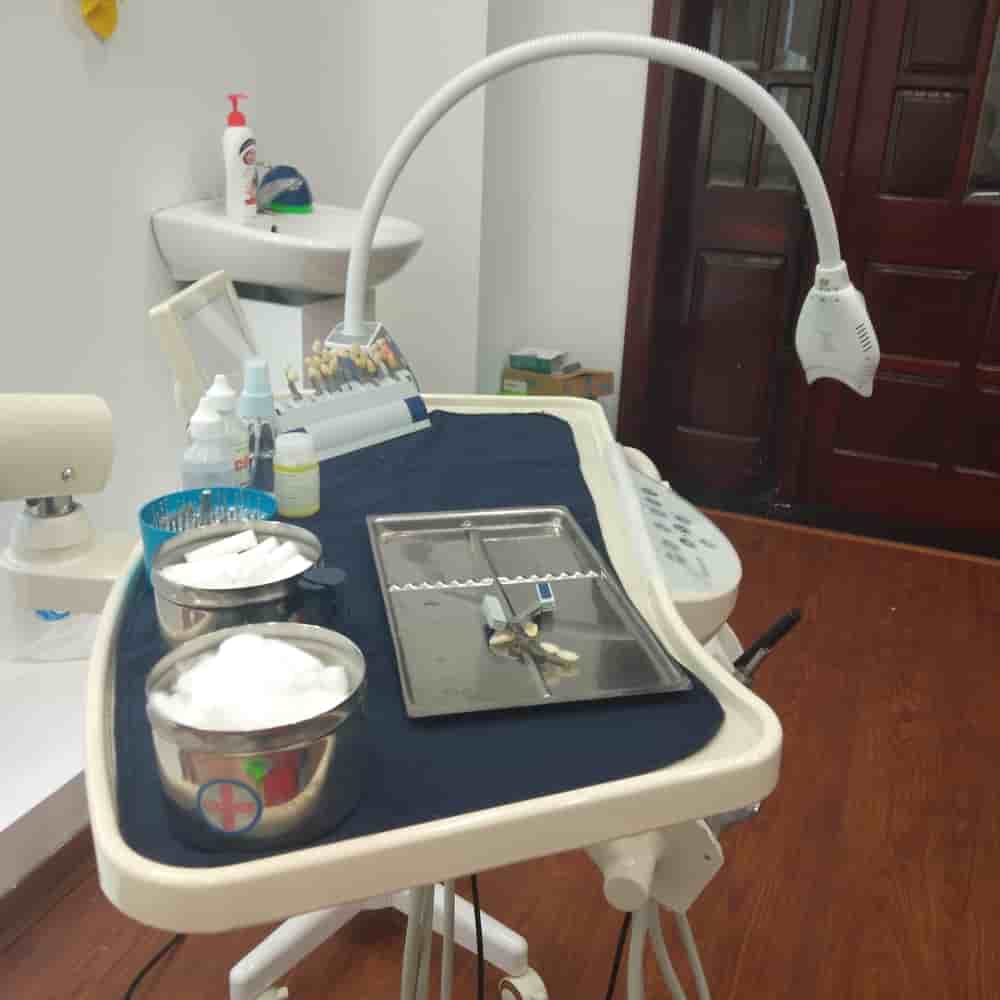 Family-Friendly Atmosphere
Our kids were able to wait in the waiting room while we had our initial consultations. It was comfortable, they had a water cooler and free wifi which easily kept them entertained! Dr Bao has a young child himself, so he understands the needs of parents.
Credit Card Facilities
Paying with a credit card always makes things easier and the facilities here were great.
International Reputation
There is a huge world map on the waiting room wall, and many pictures around of the international patients Dr Bao has treated. They all have big smiles on their faces! And by reading the reviews on Google it is clear that Dr Bao has earned himself an extremely good international reputation. 5 out of 5 stars consistently on Google. See the reviews here.
Opening Times for the Best Dentist in Vietnam
Dr Bao's International Dental Clinic is open from 8 am to 6 pm every day except Monday. And he will always find a way to accommodate you and your needs.
We only had a few days to do a fair bit of time-consuming work, and we have 4 kids too. So in between treatments, with my husband and I tag-teaming each other to babysit, Dr Bao fitted us in super conveniently over the next 3 days before our flight to Kuala Lumpur.
Our Dental Story
My husband needed a cap on his front tooth to cover up a chip that had been there for over 5 years. He had always put off fixing it because of the cost in Australia, over $500.
I needed a crown, 2 fillings, and I opted to get in-chair laser whitening treatment too, as it was a great opportunity to do it at a discount price.
All of this treatment had needed doing for a while now. It was such a relief to finally be able to afford it!
Our smiles are so much nicer now!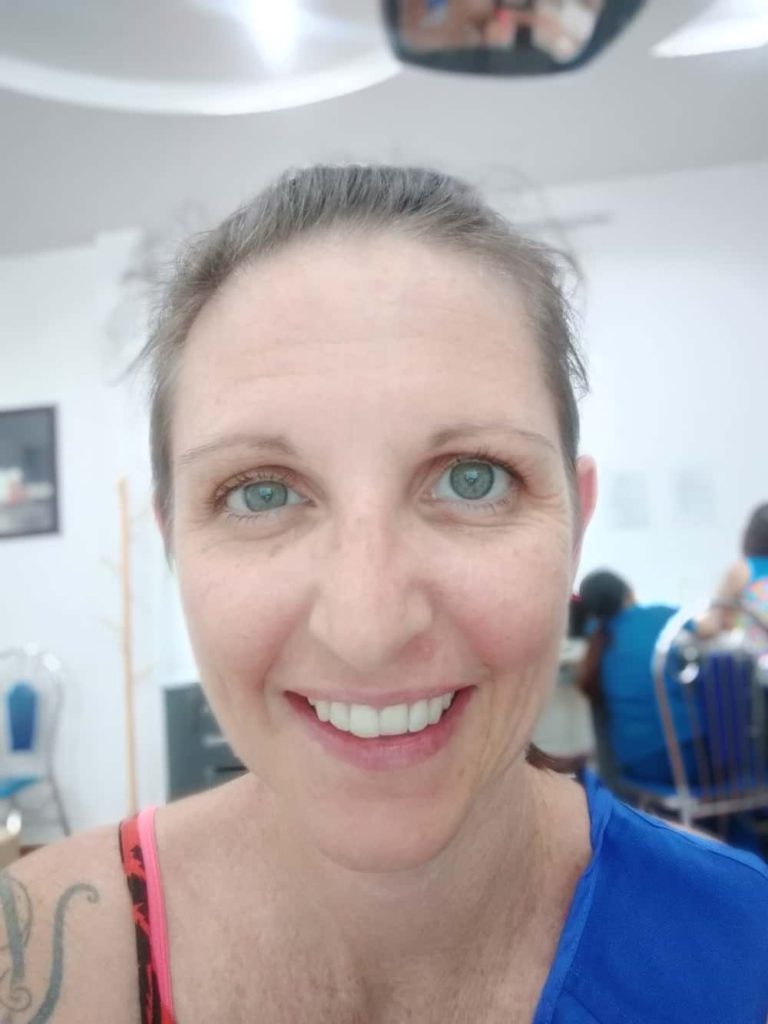 Prices of Dental Work at the Best Dentist in Vietnam
Dentistry in Vietnam and other medical tourism in Southeast Asia has become popular thanks to the low cost. And compared to Australia, where we can hardly afford to go to the dentist unless we have expensive private health insurance, this makes a trip to a Vietnam dentist so worth it.
Here are some prices of dental work at Dr Bao-s Clinic, in Vietnamese Dong VND and Australia Dollars AUD. The full price list is on his website here. Dental Vietnam prices below;
Cleaning and Polishing – 150,000 – 300,000 VND ($9 – $19 AUD)
Wisdom Teeth Removal – 500,000 VND to 1.5 million VND ($31 – $95)
In-Office Whitening – 3.5 million VND ($223)
Fillings – from 100,000 VND ($6!)
Root Canal – 1 million VND ($63)
Zirconia Crown – 4 million VND ($255)
Dental Implant – 14 million VND ($893)
I urge you to compare these prices with your dentist at home, add in some flights to DaNang, Vietnam, and you will still save money by going to Dr Bao, the best dentist in Vietnam.
Visit Dr Bao – The Best Dentist in Vietnam Today!
Go and check out Dr Bao's website, read the reviews, and make an appointment. I guarantee the best treatment at the best prices and the most pleasing time you can possibly have at the dentist.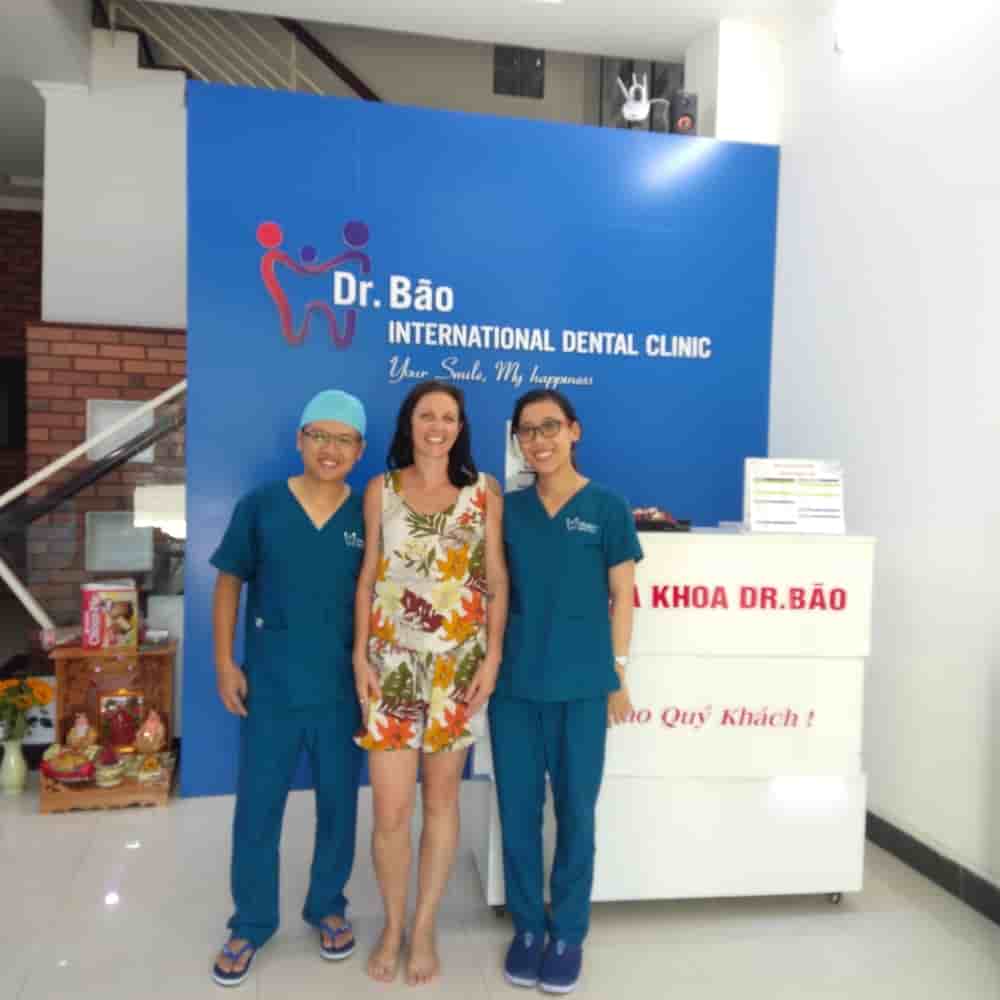 While in DaNang…..
Make sure you check out Ba Na Hills! It is a great fun day out complete with cable cars, amusement rides and a quaint hilltop European Village.
Getting to DaNang
We caught the overnight train from Hanoi. Here are your other options:
Getting from Hanoi to DaNang/Hoi An
We use 12GoAsia to compare transport options, check prices and book. It is a great resource for travel around Asia.
Where to Stay in DaNang
DaNang is a city with a river and a beautiful beach. If you want to spend some time here while you are getting your teeth fixed, the best part of town to stay is beachfront at My Khe Beach. The following highrise apartments are our top choice for a spectacular stay while you get your teeth done.
The Muong Thanh Seaview Apartments are right on the beach and boast beautiful apartments with ocean vistas for a great mid-range price.
---
The coolest hotel on the beach strip is Chicland. They have superior 1, 2 and 3-bedroom apartments and a rooftop pool. Rates include breakfast.
Before you Travel to Vietnam
We visited Vietnam as part of our 6 months in Southeast Asia with Kids. Click on the link to learn more about how your family can achieve this too!