George Town Penang, in Malaysia, is the best! Not only is it steeped in history and culture, but it also has stunning surrounding scenery, friendly people, the most insane food and some fun attractions too. So I have put together this list of the most fun things to do in George Town Penang after we spent some time in this wonderful city with our family this year.
13 Fun Things to do in George Town Penang
1 Old Town Street Art
Wandering around the old quarter is completely atmospheric. The old streets tell so many stories of the lives of the Peranakan people, the Straits Chinese, Malay, Indians and Europeans who have made this place home at one time or another.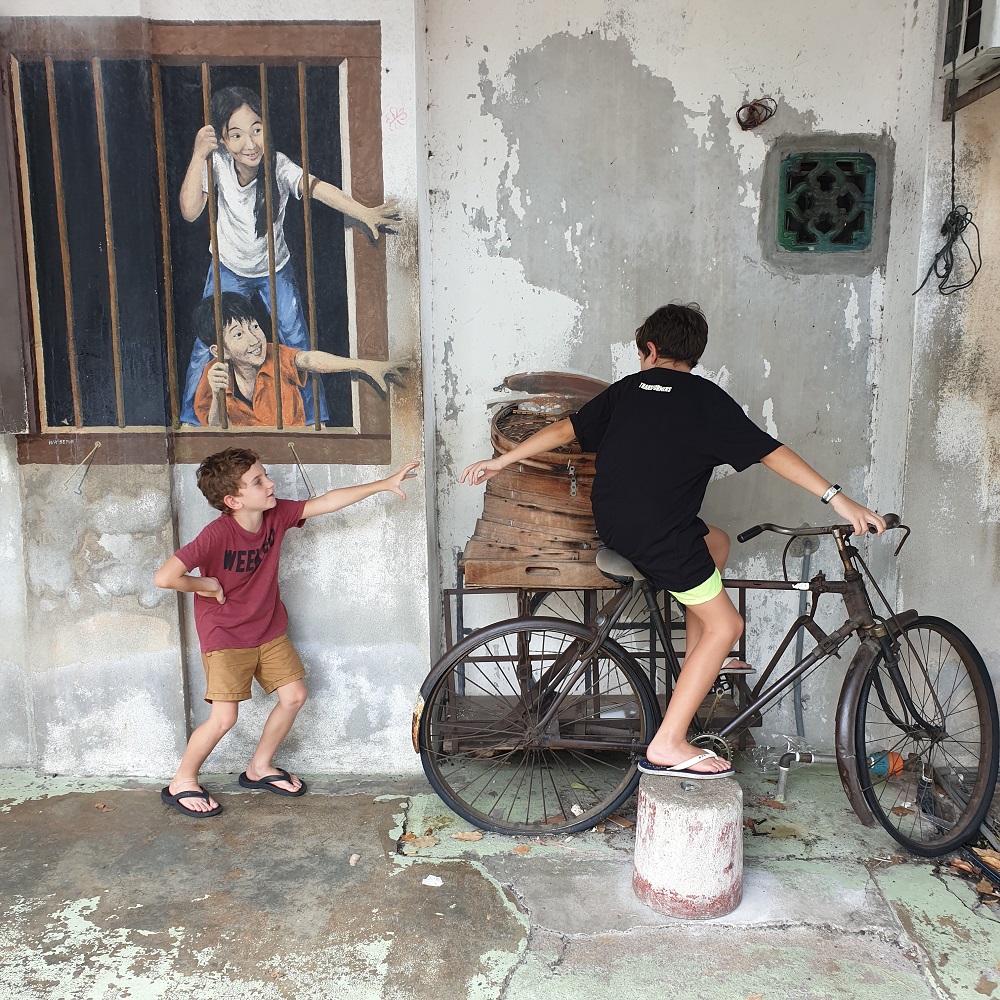 The Old Town in George Town has recently had a revival as more and more shophouses are being restored and turning into boutique hotels. Part of this reinvention of the old quarter was to commission some wonderful artwork around the streets. George Town is now famous for its street art and thanks to this, the flagging popularity of the city's Old Town has been brought back to life.
There are crowds of tourists (especially on weekends) flocking to see the most famous of these murals. Armenian Street, Chulia Street, and Muntri Street hold some of the most well-known works. Strolling around the streets in the late afternoon, riding a bike or hiring a rickshaw driver to explore the area are the best ways to see the incredible murals.
Here are some of the locations of the most well-known and well-preserved works by artist Ernest Zacharevic:
2 The Top KOMTAR
With our kids, we headed to The Top Komtar which is the tallest building in George Town. Find it here on Google maps. Only once we arrived we realised there was more to this place than meets the eye.
You can go all the way to the observation deck and enjoy the view from the 68th-floor rainbow skywalk. On the way, check out the awesome amusements on the 7th floor too. Read the full review of our day at KOMTAR here.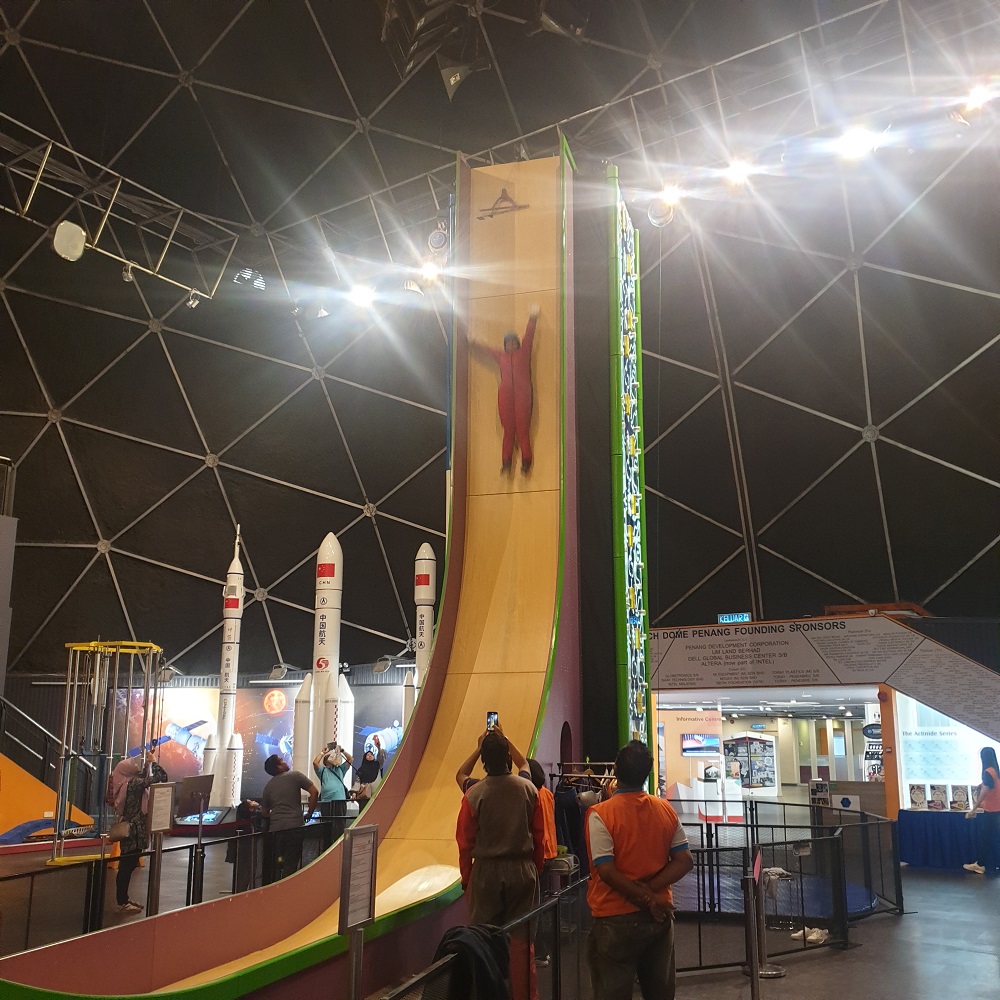 3 Love Lane
Love Lane is named after a British Soldier, rather than the goings-on in this quaint shophouse lined laneway. Although these days, it is lined with many bars and clubs, so you may indeed find love. This is the best place to enjoy cheap beer and live music in George Town after dark. Find Love Lane in the heart of the Old Town here.
4 Clan Jetties
6 clan jetties remain on stilts over the water on the eastern side of George Town city. Each jetty represents a clan and a floating village made up of the many Chinese immigrants that came to Penang in the early 19th Century. The jetties each have their own clan temple and are characterised by the traditional Chinese way of life sustained by the ocean.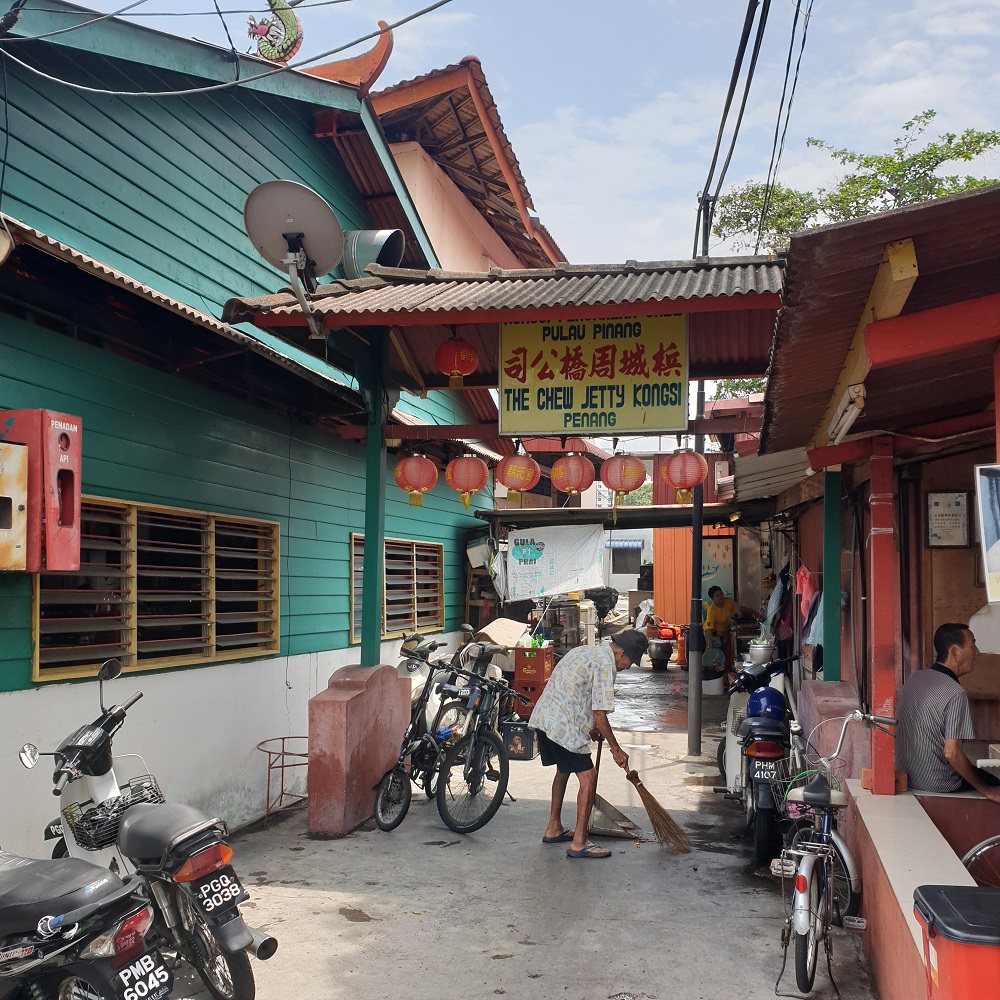 You can wander around the wooden stilts villages and imagine what life was like for these Chinese immigrants back in the day. The Chew Jetty is one of the most well preserved and tourist-friendly. Find it here.
Legend has it that the inhabitants of the clan jetties do not pay tax in Malaysia because they don't have a real address.
5 Pinang Peranakan Mansion
This incredible refurbished and grandly decorated former mansion has been turned into a museum tribute to the Peranakan people of Penang. The opulent surrounds will have you green with jealousy as you explore the house. Entry costs 20 MYR per adult and guided tours are available. Read all the details here.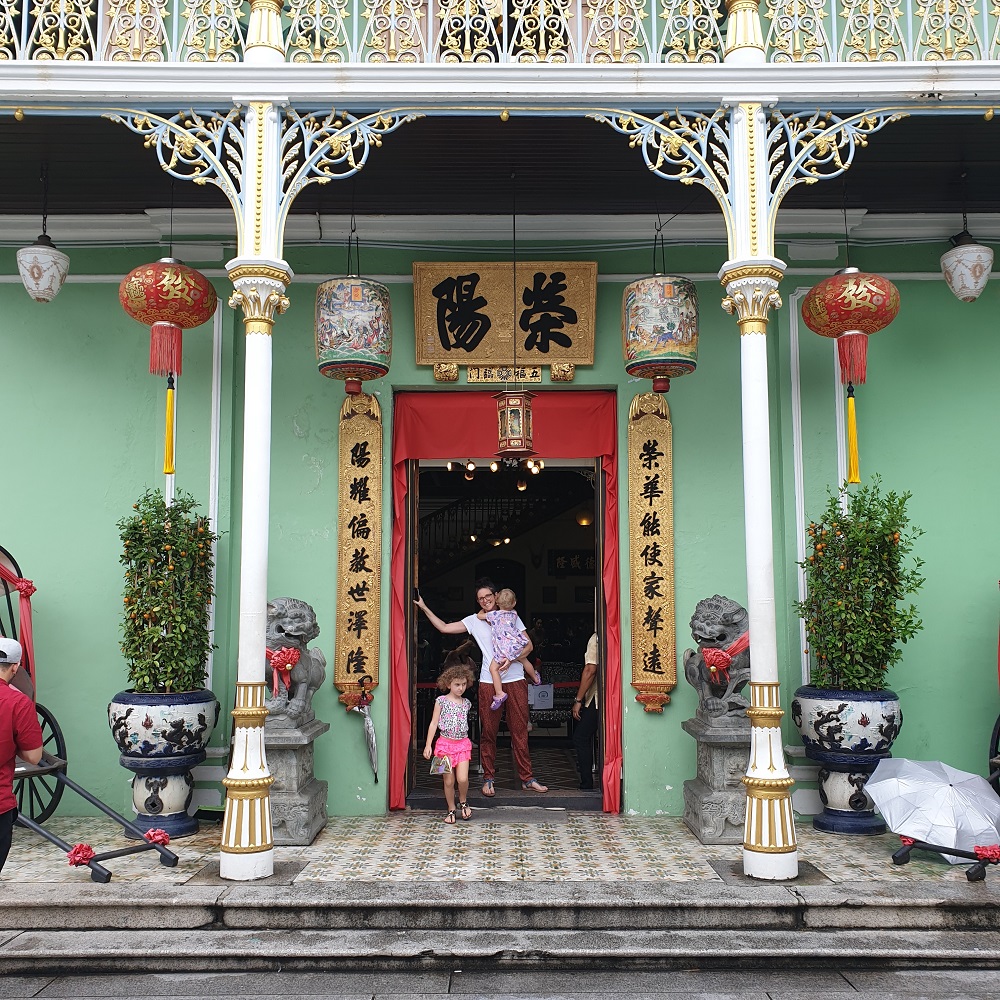 6 Cheong Fatt Tze House (Blue Mansion)
The Blue Mansion recently starred in the movie Crazy Rich Asians which has only increased its popularity. It is a stately former home of a rich Chinese merchant and has a bar, restaurant and boutique hotel on the premises. You can only visit as part of a tour. For all the details on our visit to the Blue Mansion, and tour times read more here.
Want to stay at the Blue Mansion? Trust me, it is epic! Check prices here.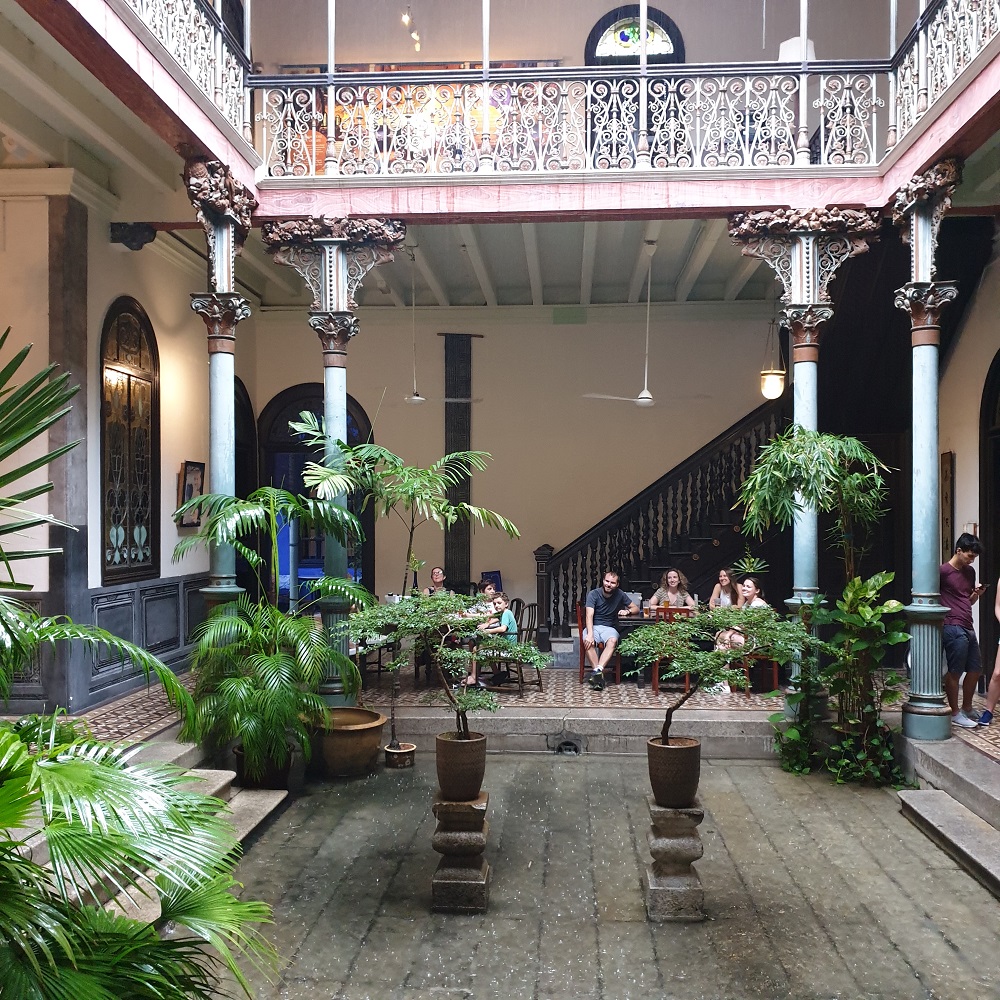 7 Fort Cornwallis
This one is only really fun if you are history buff. To be honest, I found it pretty boring. And unfortunately, a lot of the old fort wall was covered for restoration when we tried to visit it. The kids enjoyed jumping around the crumbling ruins, while we tried to teach them about the history. The preserved 18th century English fortress is located here.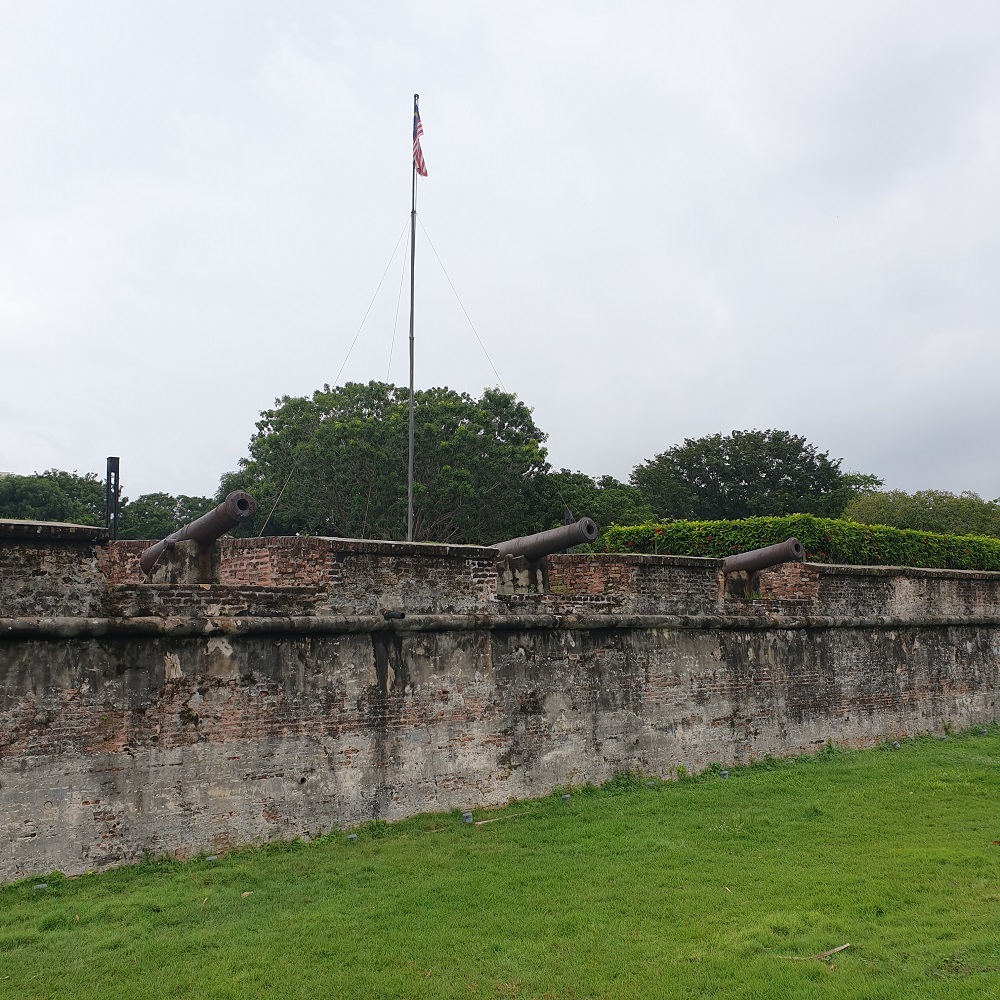 8 Kek Lok Si Temple
This ornate temple is not only one of the most important Chinese Buddhist temples in all of Malaysia, but it also offers panoramic views over the entire city of George Town. Kek Lok Si is free to enter with a donation payable to climb up the pagoda and to use the incline elevator. For all the details on our awesome visit to the beautiful Kek Lok Si, Read This Now.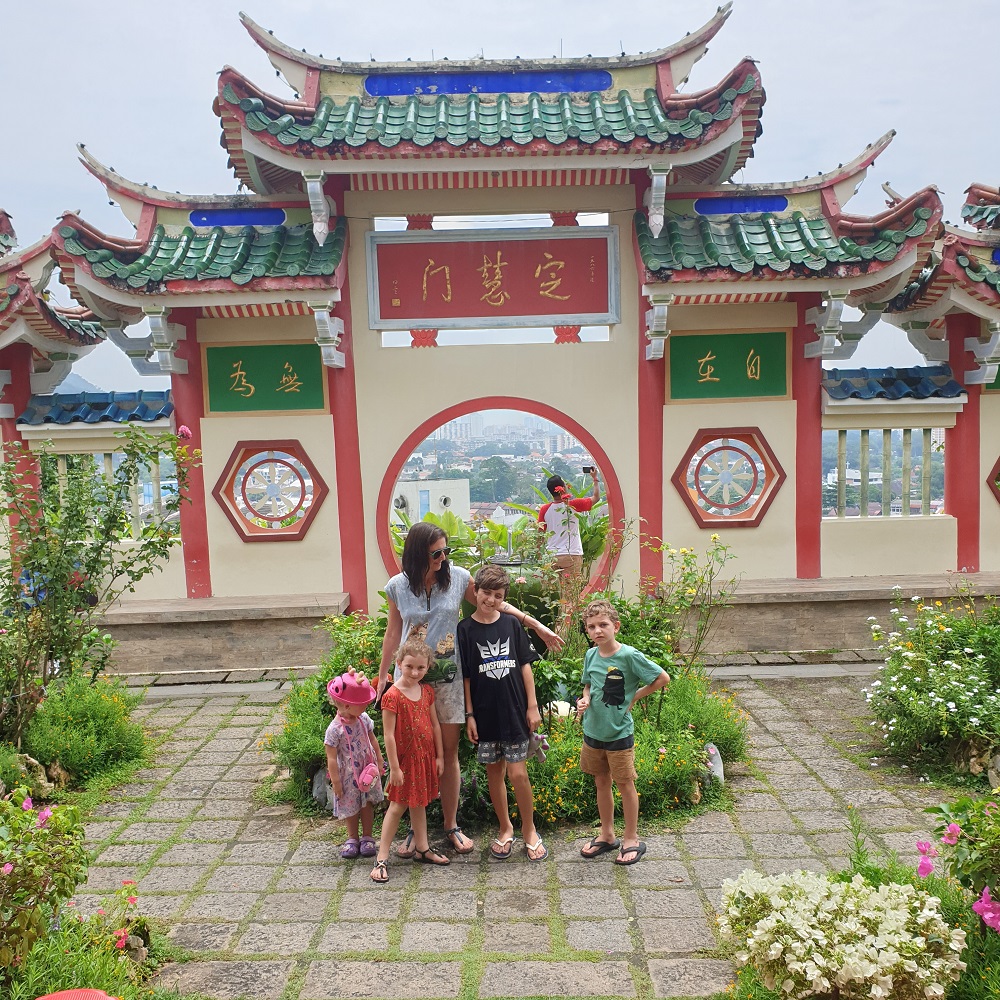 9 Snake Temple
This temple is so-called because it really does house hundreds of vipers and cobras in the gardens surrounding it. It is out of town, on the way to the airport. The snakes look as if they are not real, but they are. It was difficult to decide if they were sedated, but I think they were just calm. See for yourself here.
The temple is free to enter but for an extra fee, you can hold the snake if you wish. Add the Snake Temple to your list of things to do in George Town Penang.
10 Penang Hill
Breathtaking views from the top skywalk and observation deck which is reached via foot or funicular railway. Try to avoid visiting on weekends and holidays if you don't like queues. You can even walk up, and zipline down if that is more your style.
Pre-book your funicular tickets for the 833 m tall Penang Hill here and go with the fast track tickets if it is a weekend. Find Penang Hill on google maps here. It is about a 25-minute drive from George Town.
11 Batu Ferringhi Beach
This beach is a perfect place to get away from all the hustle and bustle of George Town. Just to the North West, Batu Ferringhi Beach is a calm white sand beach just begging to be explored. For all the details including the best hotels in Batu Ferringhi, read this now.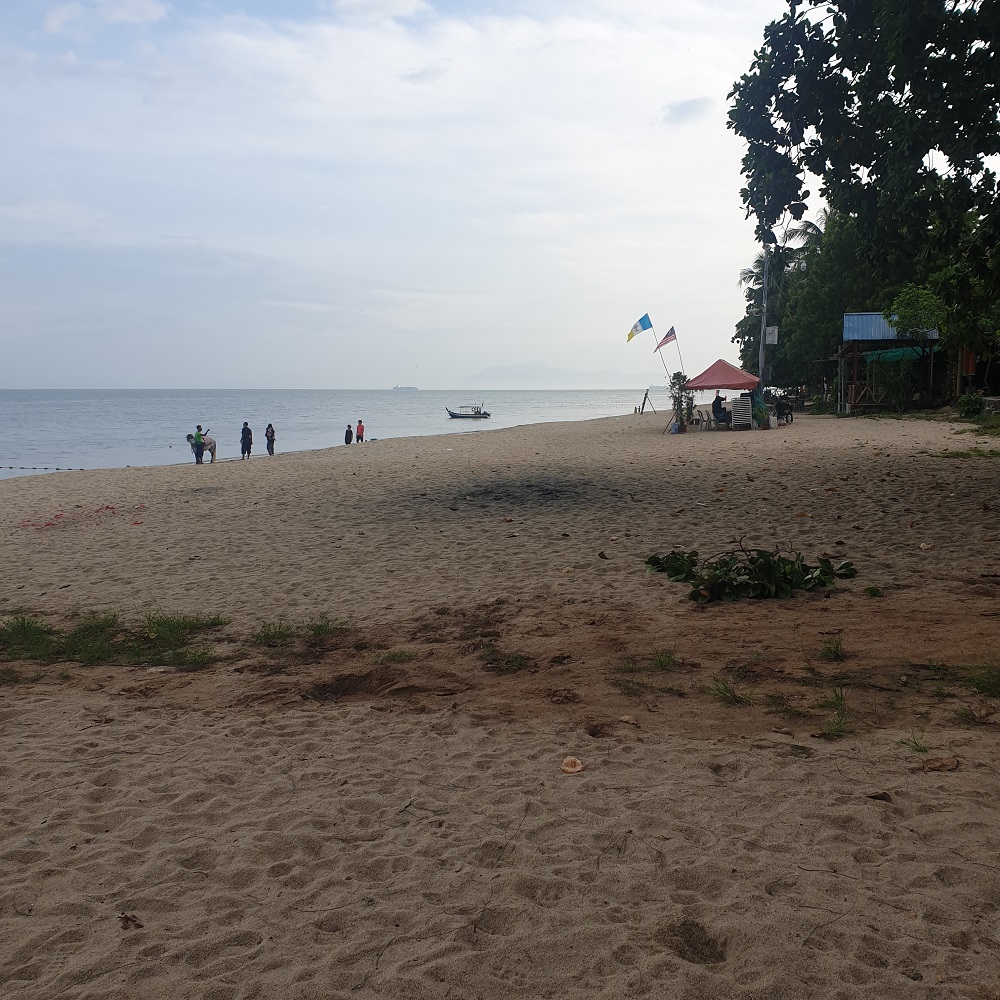 12 3D Trick Art Museum
We love a good 3D Trick Art Museum and this one does not disappoint. To save money on your price of admission, pre-book your tickets here.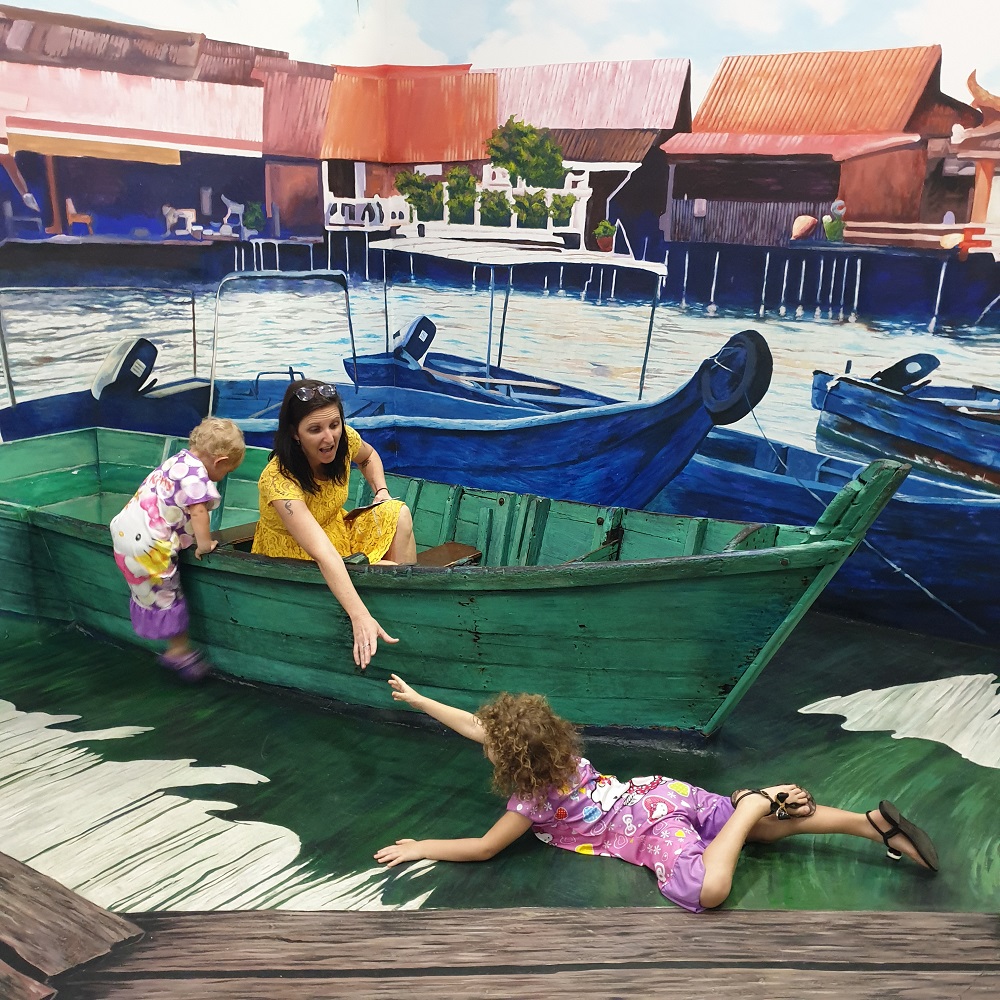 13 Eat at Hawker Stalls
I am not sure why I left this one until last, as eating your way around the culinary delights here is actually the most fun things to do in George Town Penang. Try traditional Malay, Nonya, Chinese, Hainanese, Indian, Sri Lankan, Pakistani, Syrian, Western, Japanese, Thai and more.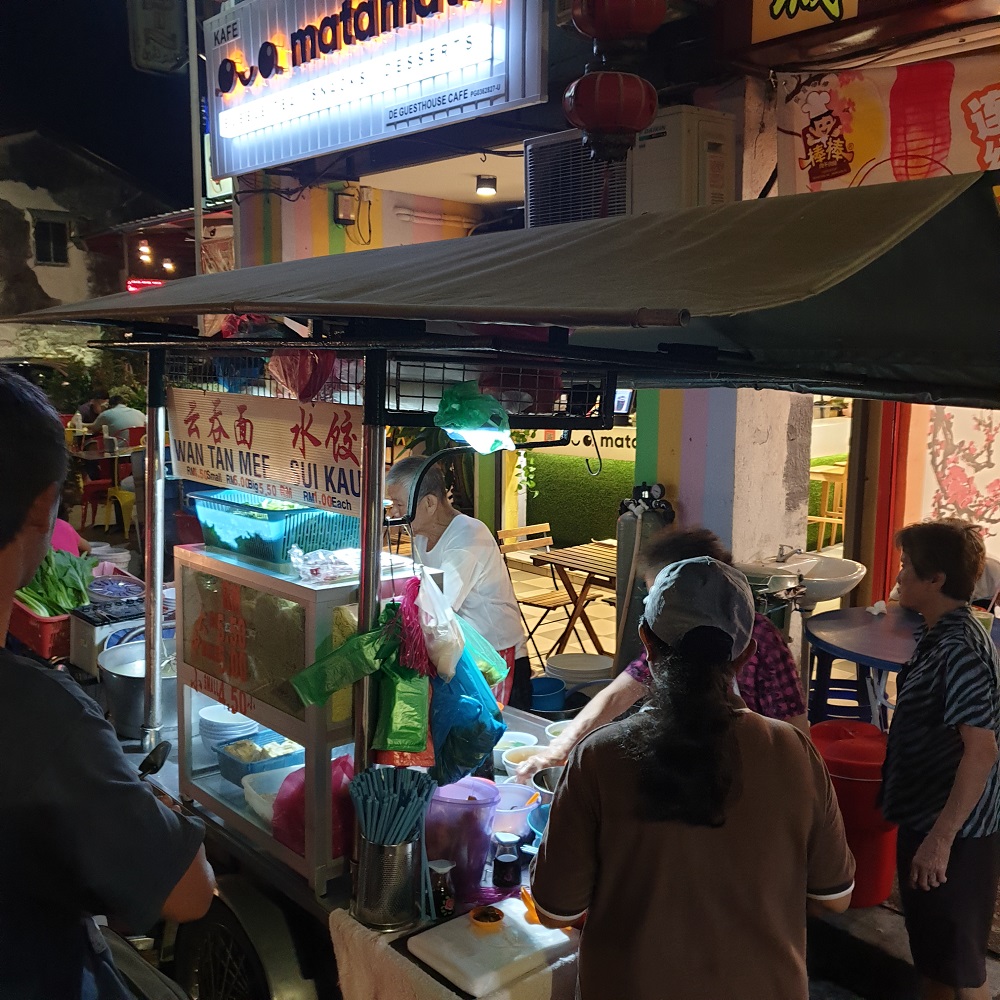 Eat at hawker street stalls after dark such as those we found at New Lane, Chulia Street, and Gurney Drive. Here you can find the most delicious food prepared freshly before your eyes. We love wonton soup with the most delicate noodles, spring rolls and these wonderfully fragile melt in your mouth coconut pancakes.
Don't forget to try Durian while you are there. If you walk past a stall and that smell assaults your nostrils, don't be afraid to have a try. However, you will probably hate it. Read more about our durian experience here.
Things to do in George Town – The Verdict
George Town is one of our favourite places in all of Malaysia. We had such an amazing time exploring this wonderful city with our family, and you will too. If you enjoyed reading this article, and if you know someone heading to George Town soon, please share it.
Other Places in Malaysia
Check out some of our other top destinations in Malaysia:
Also, have a read about getting around in Malaysia, and when is the best time to visit. This will help you plan your trip!