We had never even heard of Ipoh when we first came to Malaysia. We found that it seemed to be a good setting off point for visitors to the Cameron Highlands. So we added Ipoh to our list. Little did we know that there are so many things to do in Ipoh, that we would be very busy during our short stay in the city.
Read more on the best time to visit Malaysia here.
Where is Ipoh?
Ipoh is located 200 km north of Malaysia's capital Kuala Lumpur. Ipoh is where you head to Cameron Highlands from because it is only 90 km (2 hrs drive) from Brinchang. Penang is another 2-hour drive further north.
Getting to Ipoh
We rented a car and drove the length of Malaysia all the way from Johor Bahru to Penang. For all the details on our driving experience in Malaysia, please read this now. It was easy, and the driving conditions in Malaysia are a lot better than you would expect for a SE Asian country. We have rented a car and driven in Thailand too. I recommend having a car in Ipoh as the best way to get around.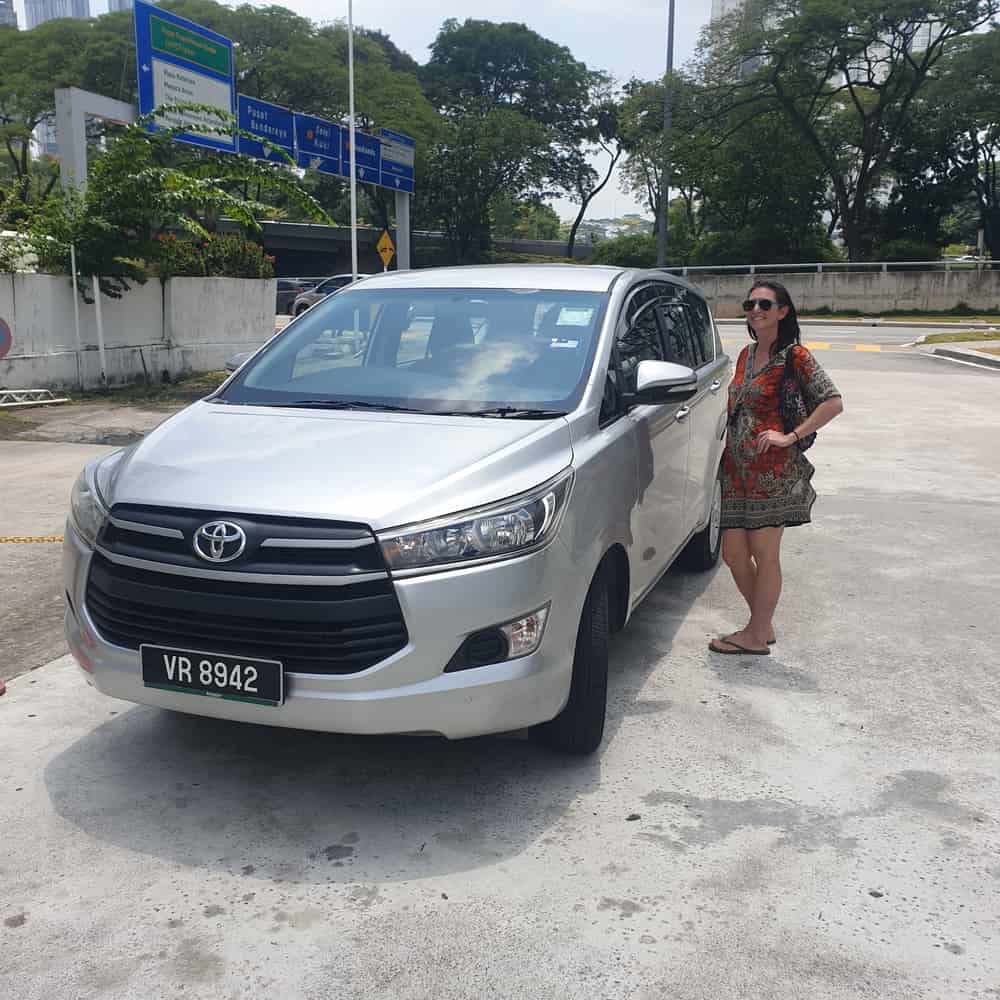 Bus to Ipoh
The bus system in Malaysia is superb. Big comfortable reclining seats on comfortable buses ply most routes. From Kuala Lumpur, the bus trip leaving from the incredibly well organised TBS station takes 2.5 hours and costs around 21 RM per seat. Just be aware that there are no toilets on Malaysian buses, but they will make a stop when the trip is longer than 2 hours in our experience.
We use 12GoAsia to compare and book our bus tickets in Southeast Asia. From overnight trains in Vietnam, private minivans in Thailand to buses in Malaysia they have never let us down.
Check prices, availability, routes and timetables for the bus to Ipoh here.
Train to Ipoh
Ipoh is serviced by KTM Trains from KL. There are at least 6 departures daily from Kuala Lumpur Sentral Station and the journey takes 2 hours 40 minutes. A seat on the train will set you back 40 RM per person, and trains do book out on holidays and weekends so it is advised to book in advance.
The carriages are known to have super-efficient air-conditioning, (freezing) so make sure you bring your cardigan.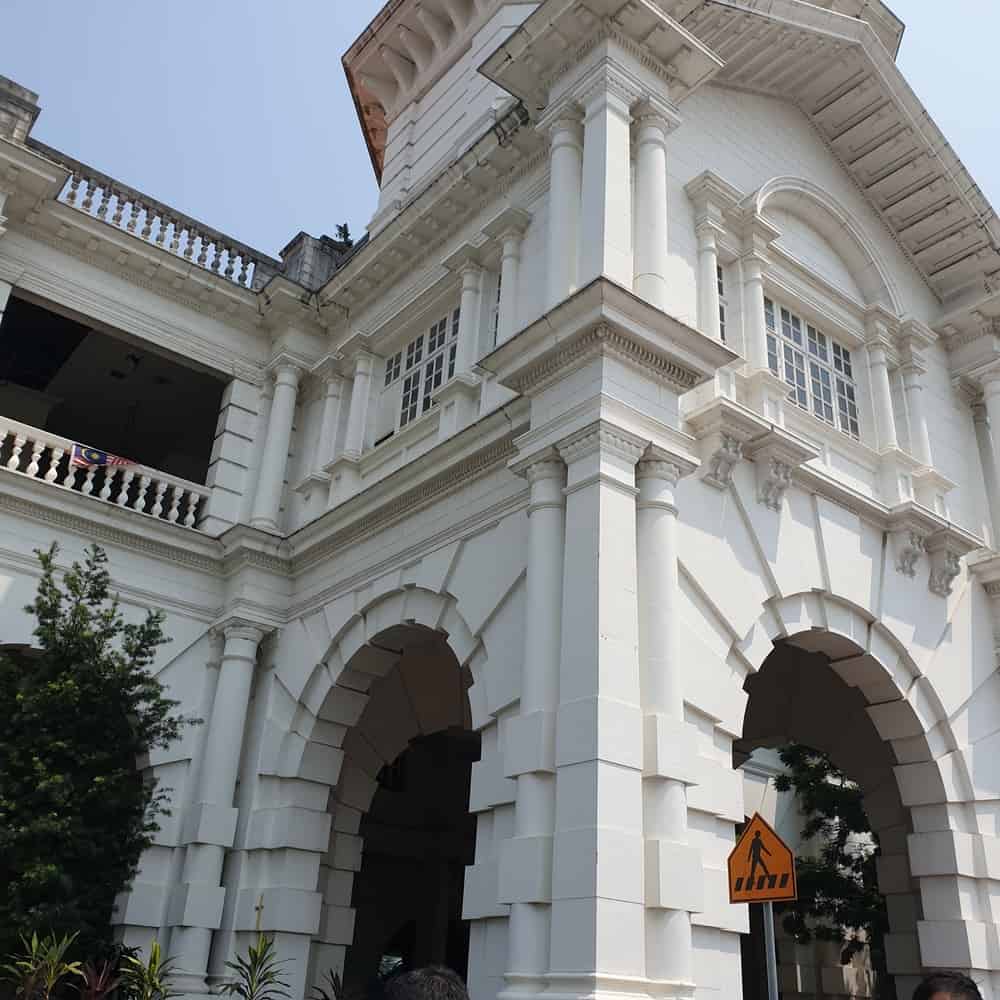 The best thing about arriving into Ipoh by train is that you are already ticking number 1 off the list of the best things to do in Ipoh – The Ipoh Train Station.
Things to do in Ipoh
Perak means silver in Malay and the state got its name from the rich silvery tin deposits in the surrounding mountains. Old tin mines have since been reinvented as exotic islands, amazing cave temples, and stunning waterways.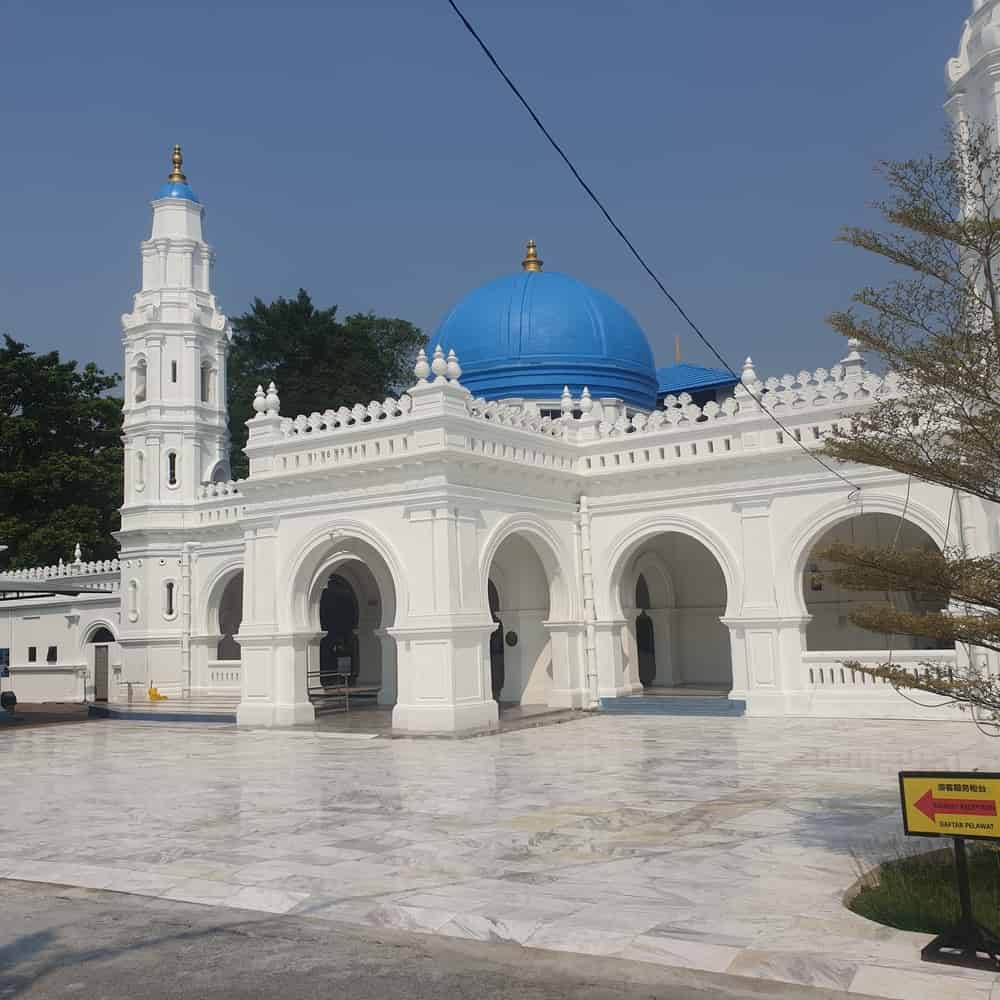 Concubine Lane
There are 3 narrow lanes where rich Chinese tycoons of days gone by were said to have kept their concubines and mistresses in luxurious townhouses. Concubine Lane is the busiest and has been turned into a major attraction lined with various food and souvenir stores. After here, be sure to check out the equally charming Wife Lane and First Concubine Lane too. This area is particularly heaving on weekends and parking a car can be tricky.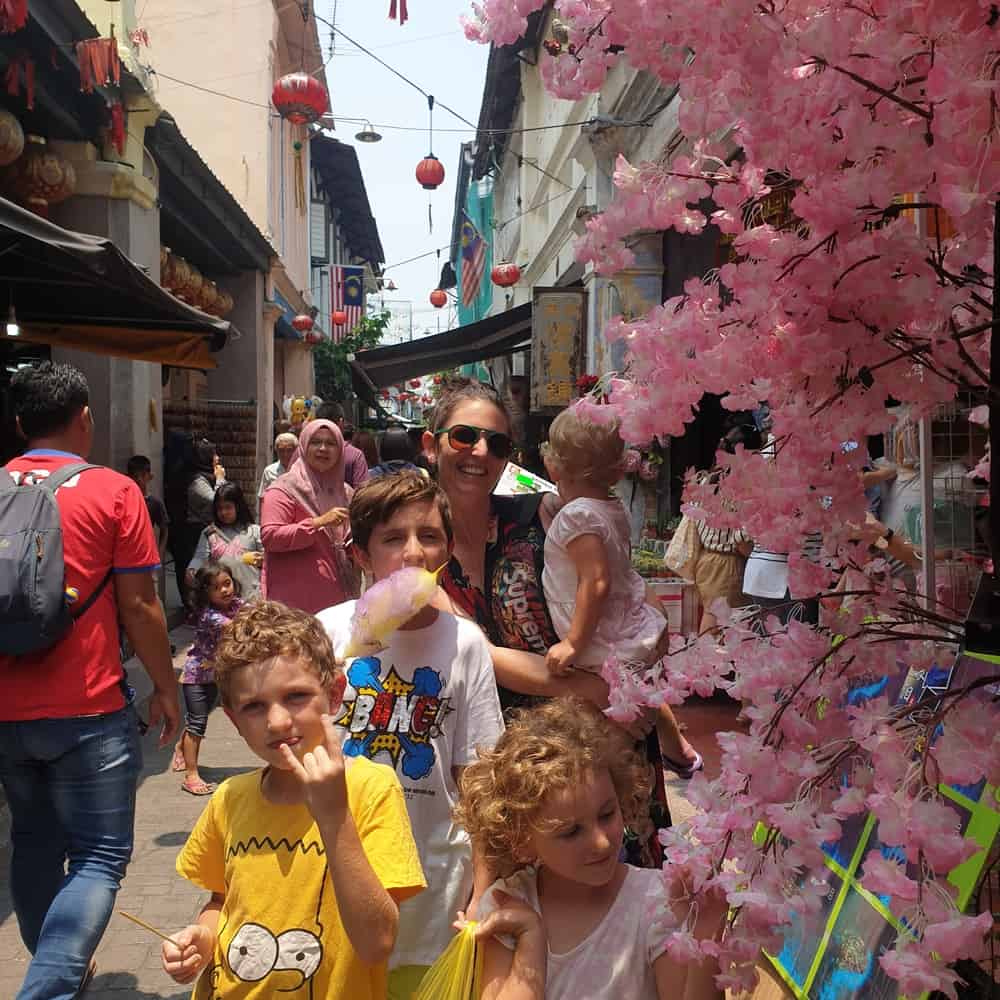 Ipoh Street Art
We were surprised to find the street art in Ipoh to rival the other cities of Malaysia, such as Penang. George Town's street art has rejuvenated the old city centre. But Ipoh's old town is just as good for mural spotting too.
Wandering around the old town will yield a wealth of huge murals and delicate Instagrammable pieces. There is also Artist's Lane which is lined with cool works of art on old shophouses. See map here.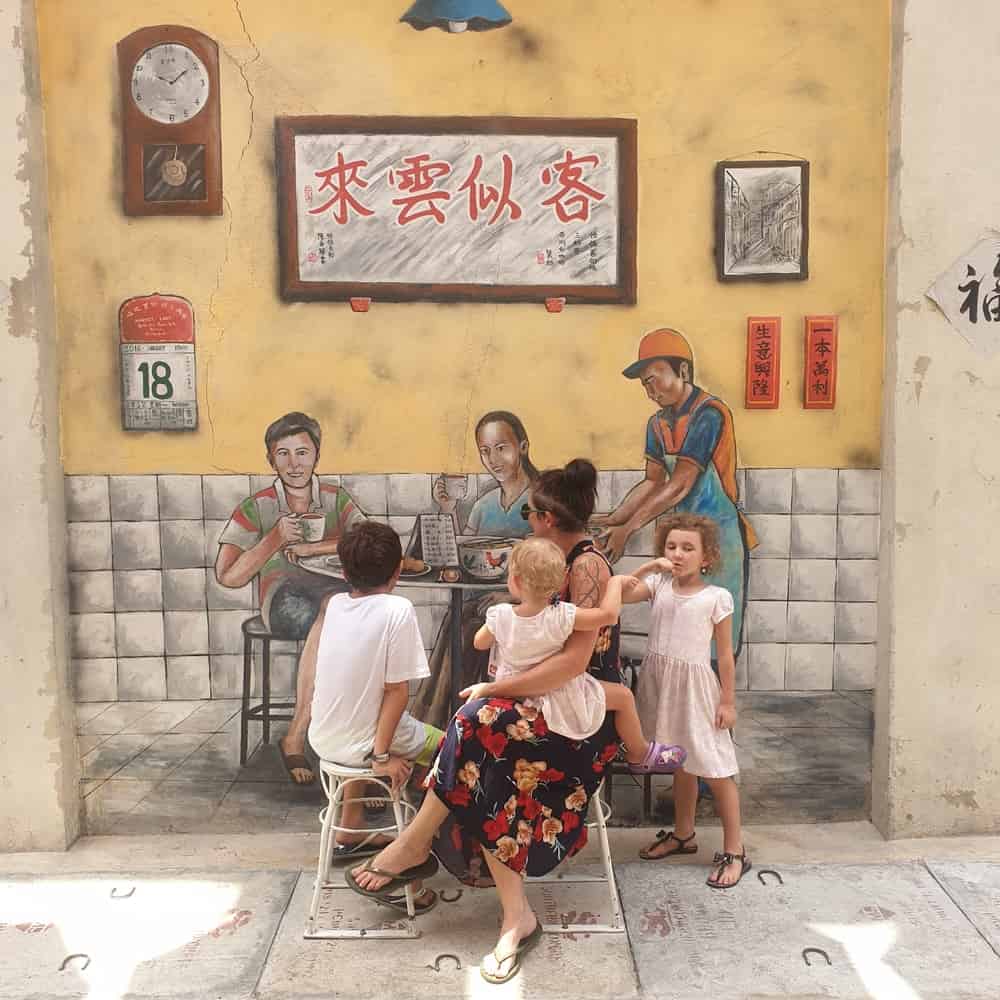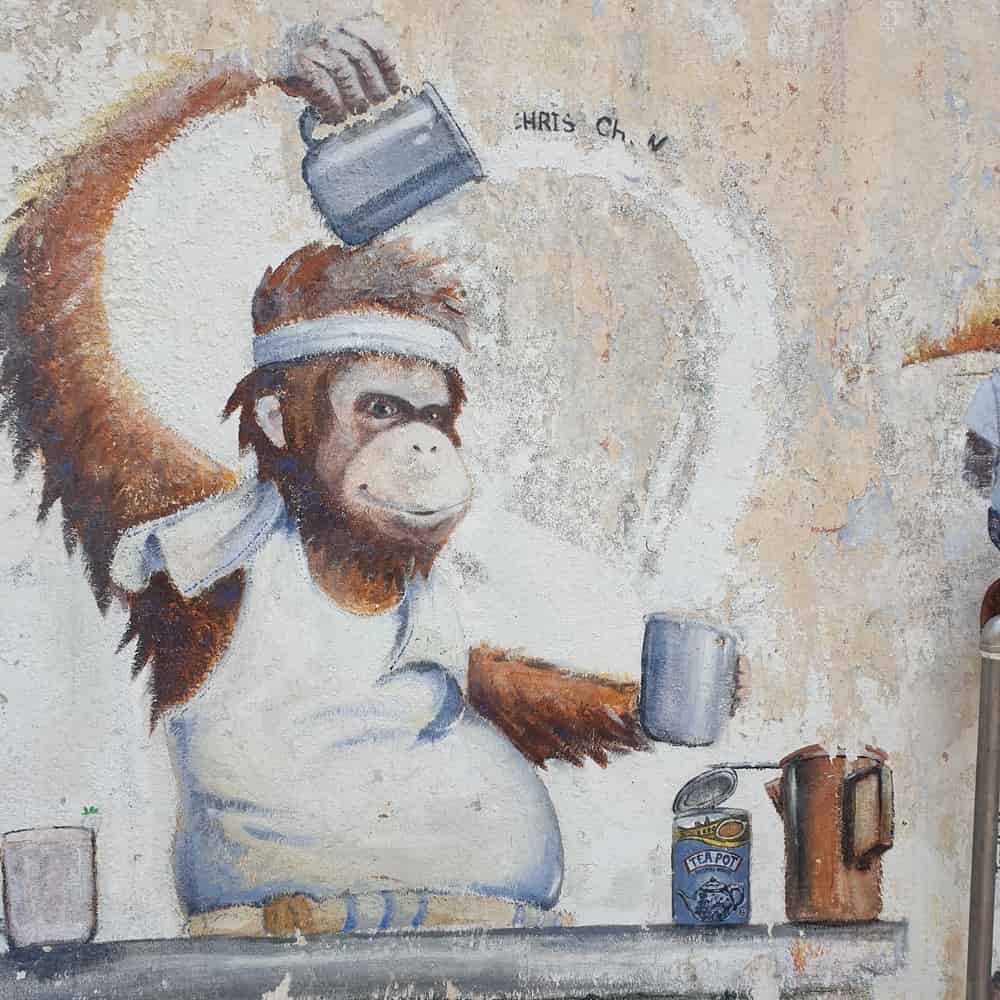 Gunung Lang Recreational Park
This scenic park is set between the spectacular limestone peaks of Gunung Lang and Gunung Bilike. It covers an area of over 30 hectares. Take a short boat trip across the lake which formed part of the old tin mine, to visit manicured gardens, playgrounds and viewpoints. One of the highlights of the park is the artificial waterfall at the entrance which only has limited operational times.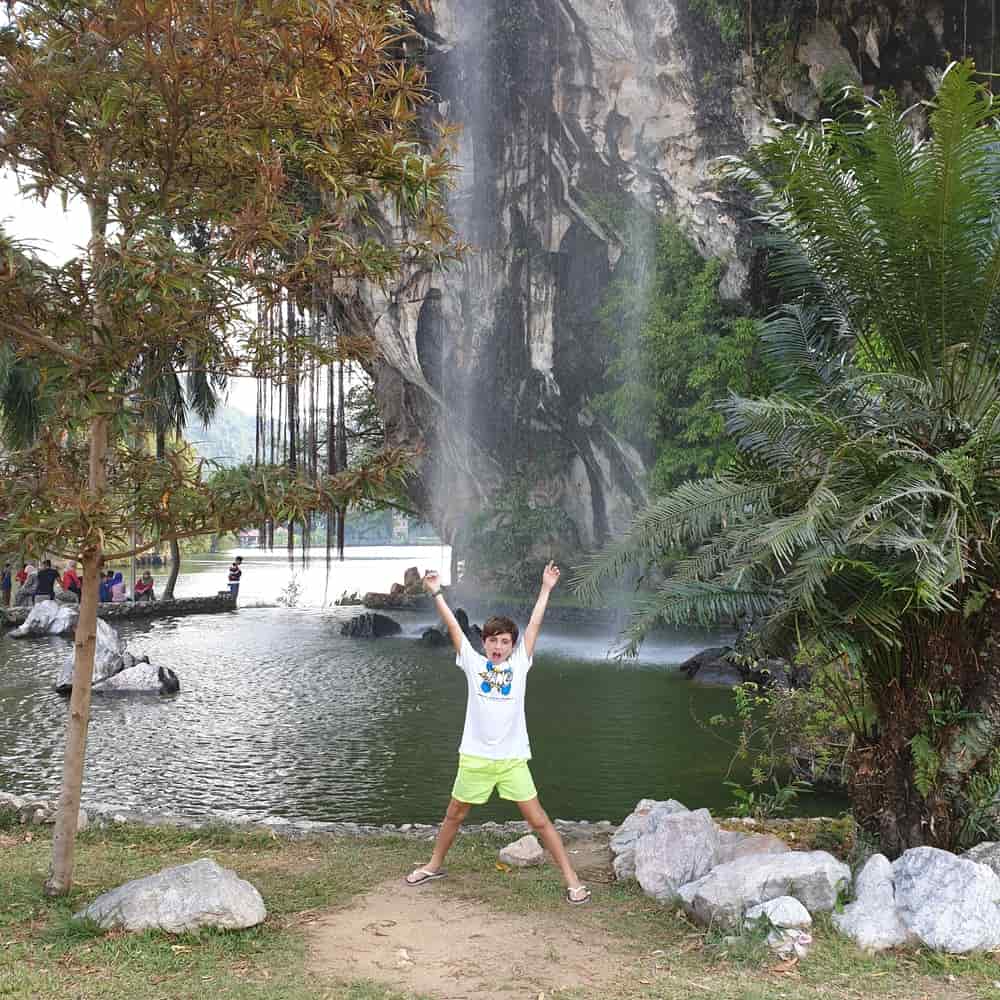 Ipoh Heritage Trail
Starting at the Ipoh Train Station, as above, the Heritage Trail will take you past some glorious Colonial architecture from Ipoh's glory days. Ipoh was once one of the most important cities in the world thanks to the wealth of tin in the surrounding mountains.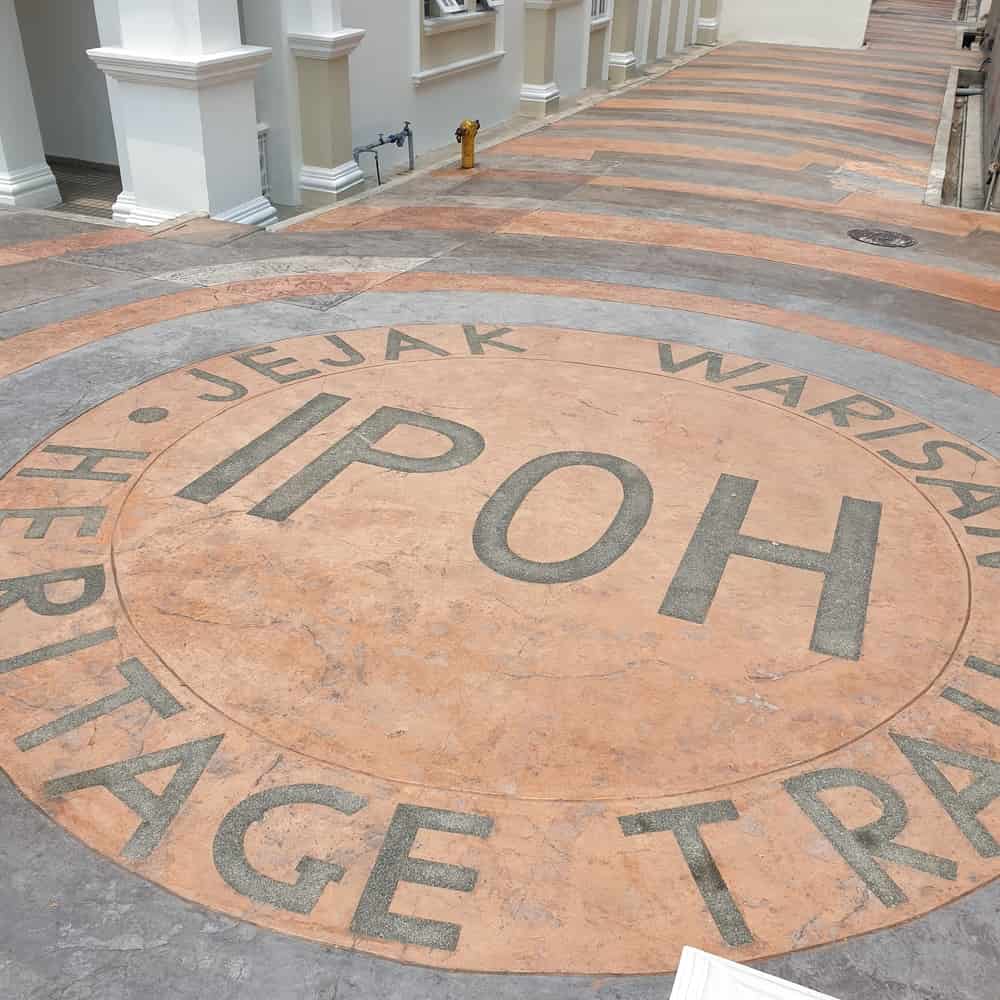 The stately train station is known as the Taj Mahal of Ipoh. It was built in 1917 and is a superb example of the colonial architecture of the British Empire at that time. There is also a hotel here, and you can sit back with a gin and tonic and enjoy the faded grandeur of the majestic and impressive verandah from a bygone era.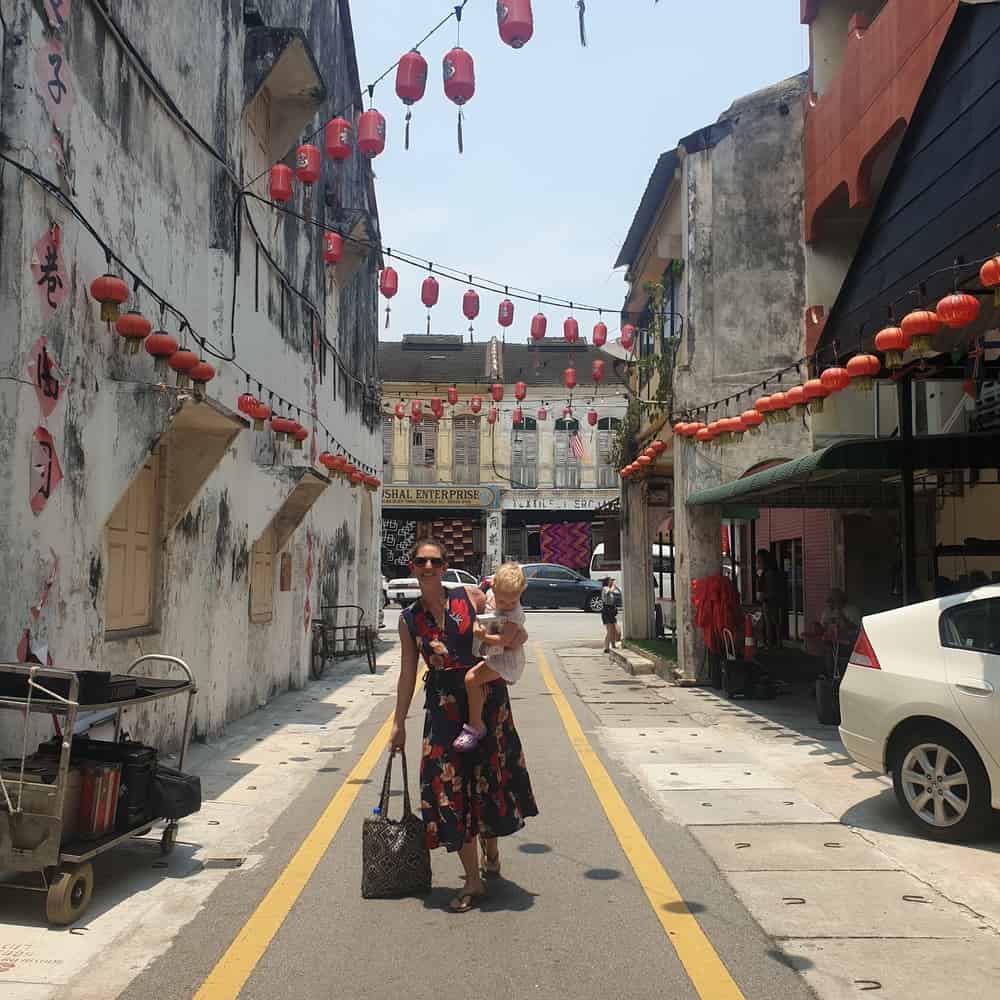 Other buildings to check out along the trail are the Town Hall, Birch Memorial, Ipoh High Court, Royal Ipoh Club, Church of St John the Divine and St Michael's Institution.
Kinta River Walkway
The Kinta River walkway takes you along the riverbank through rows of trees covered with LED lights. This makes for an atmospheric evening stroll. The place really comes to life on the weekends. There are a few restaurants along here which take in the beautiful view.
Museums
Han Chin Pet Soo
Han Chin Pet Soo is a significant museum dedicated to the olden day tin miners located in Ipoh's old quarter. Here you can view a fantastic example of a restored shophouse complete with an opium den. The museum is open from 9.30 am to 3.30 pm daily and is closed on Mondays.
Kellie's Castle
Just a 20-minute drive south of Ipoh you can find this haunted house to explore. It is a unique rambling house atop a hill that was built by a Scottish rubber farmer. Mr Kellie unfortunately went broke before he could finish it. When finished, the 'castle' would have boasted an indoor tennis court and Malaysia's first elevator. Kellie's Castle is a spooky place to explore for an hour or so with tales of ghosts roaming its halls. They even do night tours here too.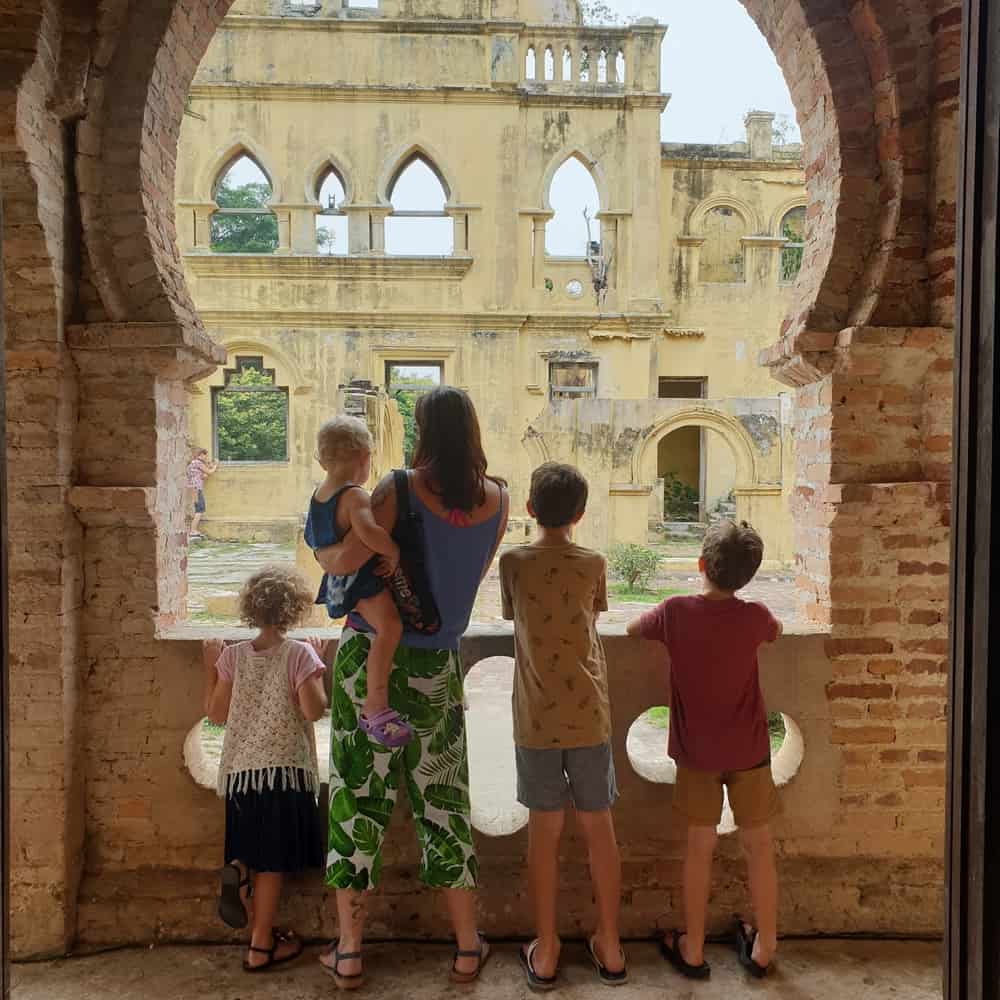 Entry is from 9.30 am until 5.30 pm daily and tickets are available at the door. It costs 5 MYR for foreigner adult entry and kids under 6 are free.
See Kellie's Castle on Google Maps
Temples
Perak Tong
The most visited cave temple in Ipoh. This lovely temple boasts a large buddha statue. Enjoy incredible views from the top of the cliff after climbing 500 stairs.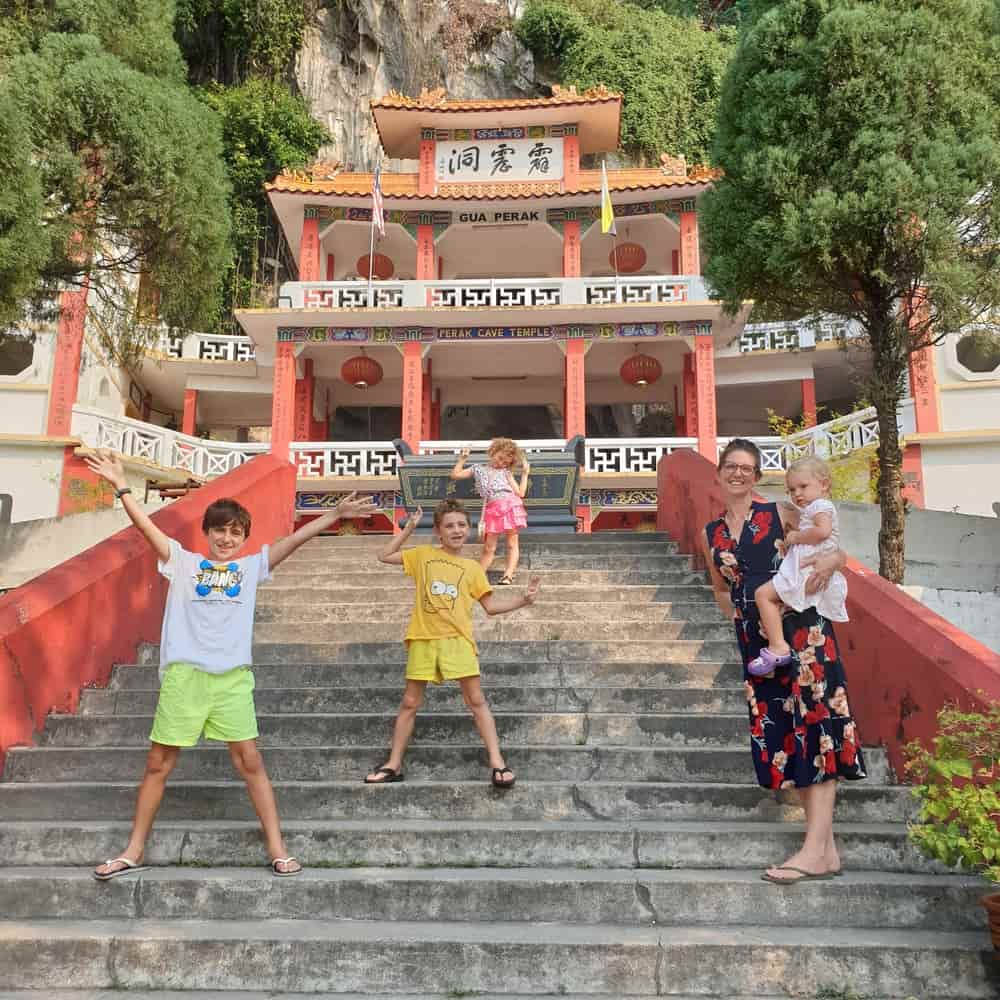 Kek Lok Tong
Kek Lok Tong is inside a wide cave mouth with plenty of Buddha statues and cave paintings to delight you. The views from the rear of the cave would have been nice back when the temple was in its infancy. However, these days all you can see are scarred mountainsides and quarries. Open 7 am to 5.30 pm daily.
Sam Poh Tong
This beautiful Chinese Buddhist temple has quaint gardens, Japanese gardens, pagodas and ponds full of koi and tortoise.
Open 9.30 am to 4 pm daily.
Ling Sen Tong
Our kids especially loved the colourful and fun statues here. Ling Sen Tong became our favourite Malaysian Taoist temples. (Our favourite Buddhist temple in Malaysia remains Kek Lok Si in George Town, Penang)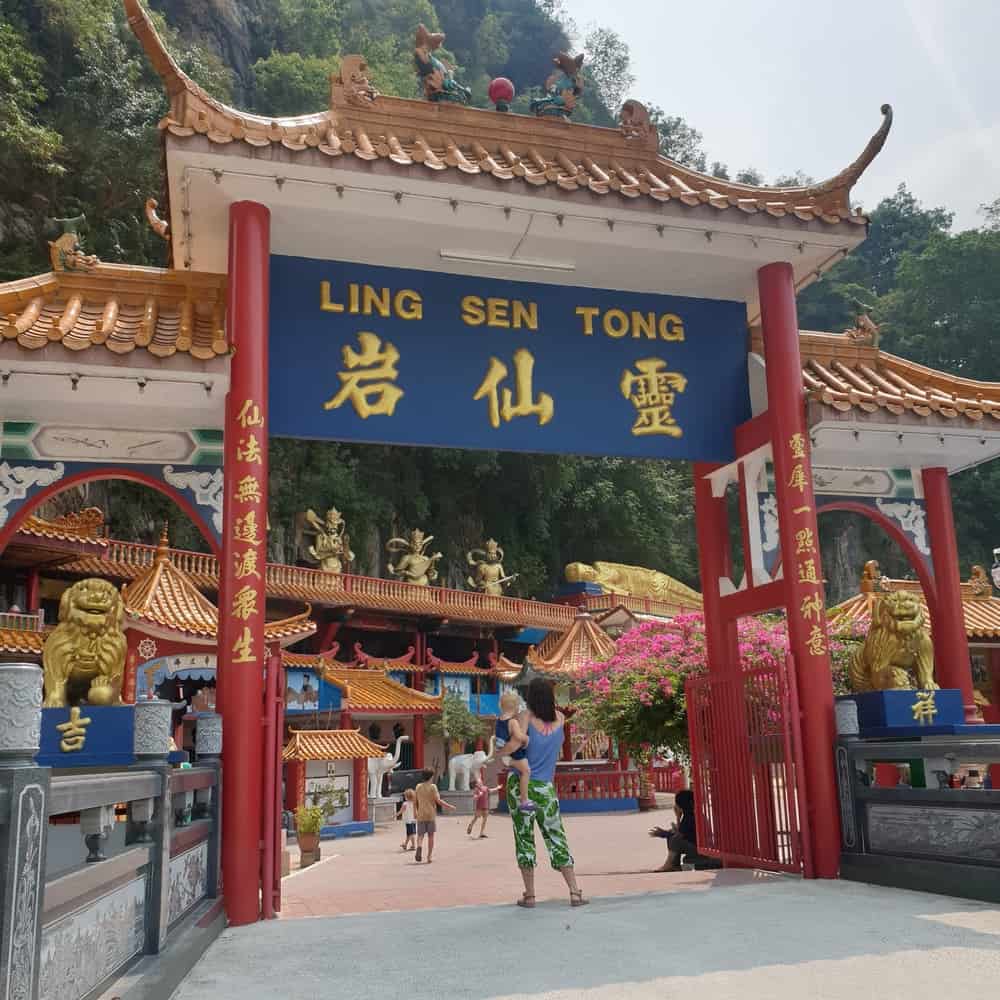 Upside Down World
Sure it's a little kitschy, but our kids loved visiting these place all over Southeast Asia. Check out our other reviews of the Artbox Trick Art Museum in Siem Reap, and 3D World in George Town too.
Upside Down World Ipoh offers 2 storeys housing different upside down scenes for you to get creative with. There are staff on hand with helpful tips on where to stand to get the best shot. There are big crowds here on weekends, so it is advisable to visit during the week to avoid queueing.
Upside Down World costs 26 MYR for adults and 18 for children and is worth visiting for a laugh. It is open from 9 am to 6 pm daily.
Lost World of Tambun
This super fun theme park and waterpark is found 20 minutes outside of Ipoh. There is a petting zoo, tiger valley, amusement rides, a petting zoo and hot springs all situated at the foot of ancient limestone cliffs. It is a great day out for the family!
Save over 40 MYR off the door price on each ticket – Pre-purchase your tickets conveniently online here
Lost World of Tambun is open from 11 am to 6 pm for the amusement park and has other attractions which open from 6 pm until 10 pm. It is closed on Tuesdays (except during Malaysian school holidays).
You can even stay at the Sunway Lost World Hotel and have access to all that the theme park offers. Hot spring access is complimentary for guests.
To check the latest prices, click here
Getting Around Ipoh
We had our own car, and navigating the streets of laid back Ipoh was simple. Just be aware of the many one-way streets! Catching a Grab taxi everywhere is your second best option. Grab is like Asian Uber. Get the app before leaving home, and enter your credit card details as all transactions in the Malay version are cashless. Grab was great during our 8 month trip through SE Asia. You can also order food delivery, and get bigger 6-seater cars or motorbikes through the app.
Where to Stay in Ipoh
One of the most central high rise condo developments in Ipoh is the Majestic. We loved staying here as you could walk to many of the excellent restaurants, and we always enjoy the space of a condo with our kids. These well-appointed rooms can sleep up to 8 – 12 people. There is an onsite gym and pool.
Just read the pool rules, as they are pretty strict. Boys are not allowed to wear swim shorts. They have to be lycra. And no skimpy bikinis allowed either!
Where to Eat in Ipoh
Ipoh is a culinary gem of Malaysia. We found the most delicious food here, and the white coffee is so decadent and amazing.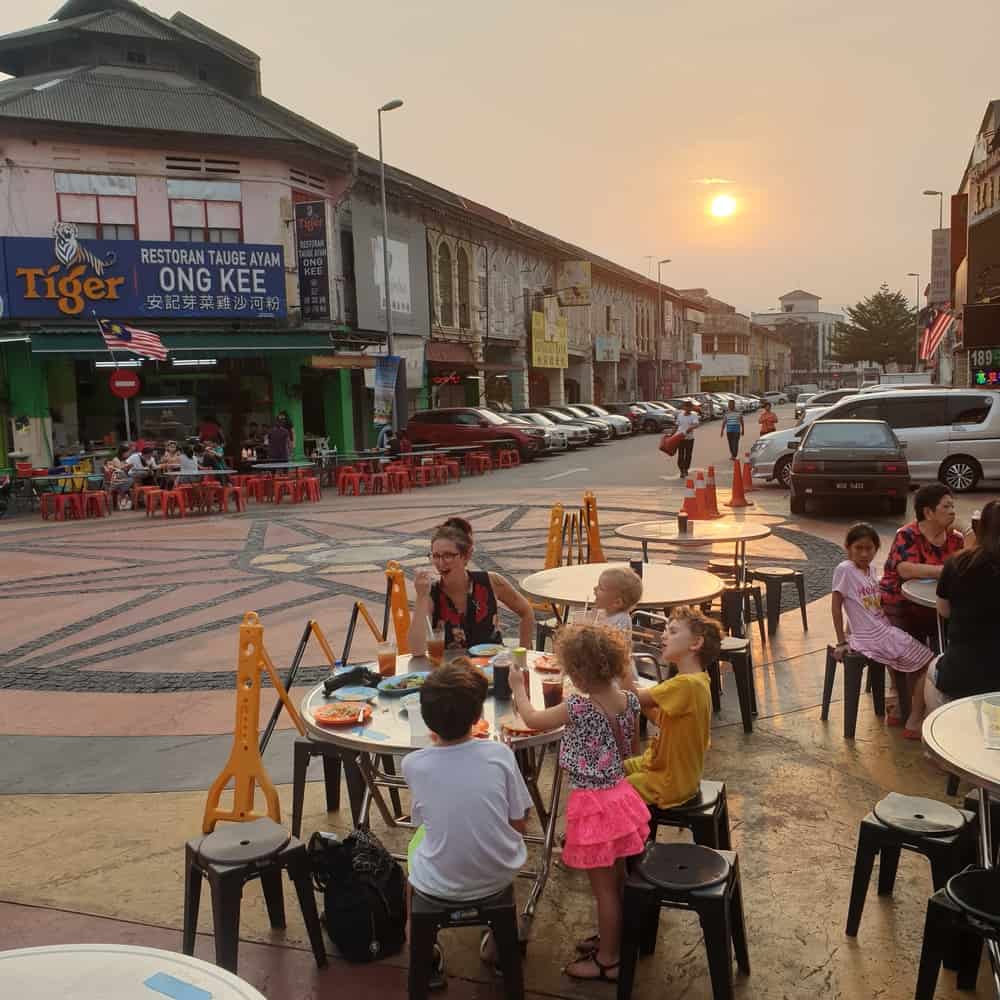 Ipoh White Coffee
The iconic coffee is made from coffee beans roasted in palm oil margarine. As a result, the coffee, blended with condensed milk is fragrant, rich and frothy.
Check out Kedai Kopi Sin Yoon Loong for the best white coffee in Ipoh.
Get your takeaway iced coffee in a plastic bag for that authentic Malaysian experience.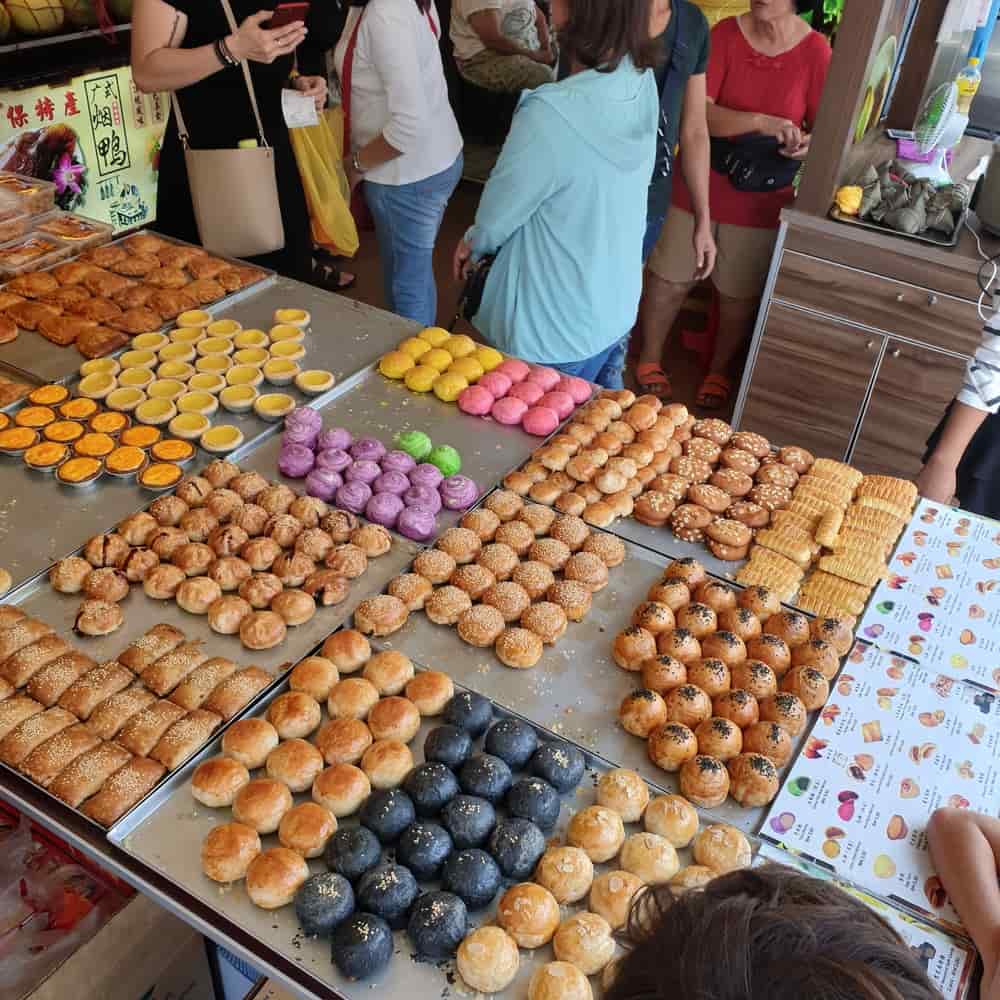 Bean Sprouts and Chicken
This is the most famous dish to come out of Ipoh. The chicken is poached perfectly and tenderly, then combined with soy sauce, cesame oil, scallions and coriander. Accompanying this with a side plate of crisp bean sprouts is just magic. The best place we found for the scrumptious bean sprouts and chicken dish was Restoran Tauge Ayam Lou Wong. Do not miss this. Closed Mondays.
Claypot Chicken Rice
This dish is another local delicacy. The chicken, pork or fish is cooked inside a clay pot over a flame and served with rice. Every mouthful of this delectable dish will have you wanting more. We had the best claypot chicken at K10 Claypot Chicken Rice. Get there early to get a seat, as this non-descript diner gets super busy. Closed Thursdays.
Vegetarian Food in Ipoh
For vegetarians and vegans visiting Ipoh, check out these eateries for all your needs:
Vegan Life
Shi Fang Zai Vegetarian
Yi Shen Su
Fu Tien
Vegan Delights Cafe
Qi Fu Healthy Park Vegetarian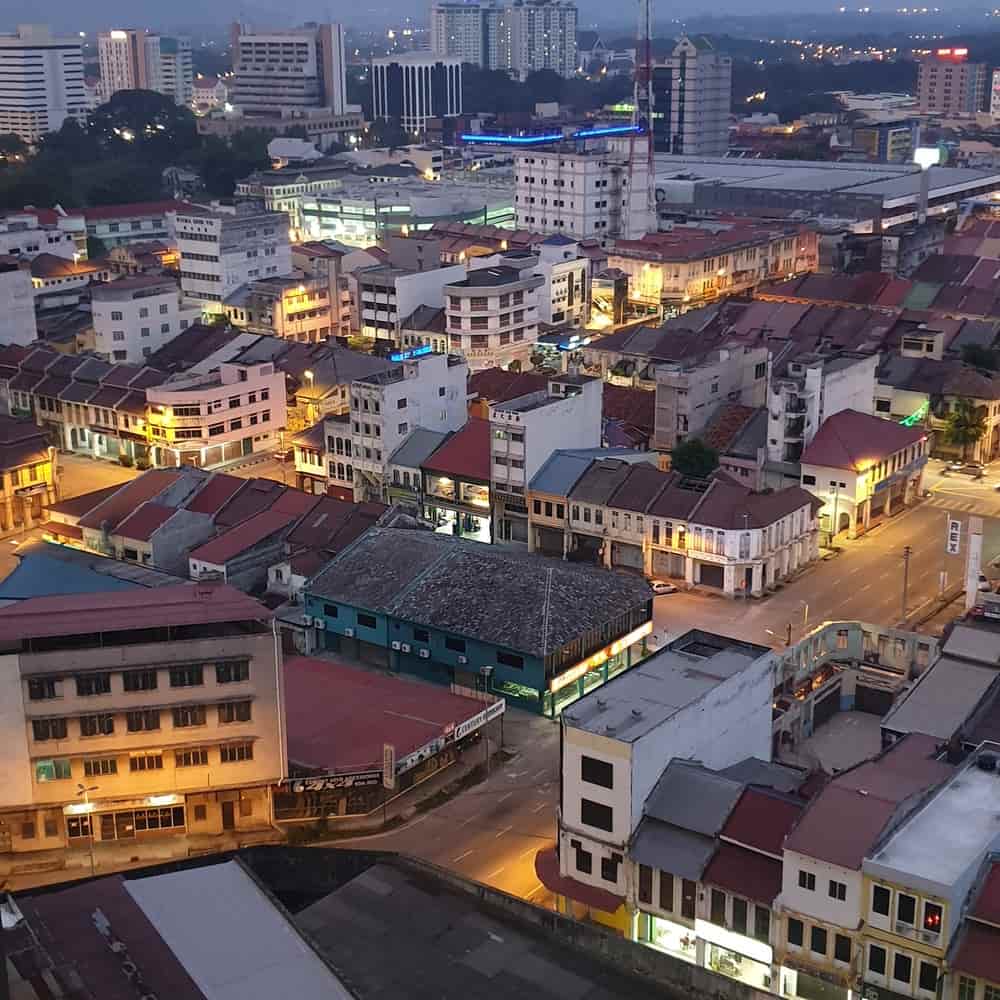 Things to do in Ipoh – the Verdict
Ipoh is an easy point to stop off on our way between Kuala Lumpur and Cameron Highlands, Penang or Langkawi. Visitors here will be met with a wealth of culture and some of the best food in all of Southeast Asia. We visited Malaysia with our 4 young kids and had the best time. The children loved Malaysia for the theme parks of course, and we loved it for the amazing food.
Have you been to Ipoh?