Malacca is a beautiful and historic town on Malaysia's west coast. It was once one of the busiest ports in all of the world. These days, it is a tourist mecca with a beautiful old quarter rich in culture. There are so many things to do in Malacca. We visited with our family, and our kids loved it too.
Malacca is so diverse, having been colonised by the Portuguese, then the Dutch, then the British, and also the Chinese. This mix has given rise to the unique culture and food that the area is famous for.
---
Malacca Tourist Attractions
1 Jonker Street
This is the beating heart of Malacca. During the day, this quaint village street is lined with excellent restaurants, souvenir shops and cafes. But at night, it really comes to life with superb markets closing the bustling street to traffic. Don't leave without sampling sublime Portuguese custard tarts, succulent Chinese steamed chicken, or durian ice cream. For more information on Malaysia's obsession with Durian, read this now.
Find Jonker Street on Google Maps.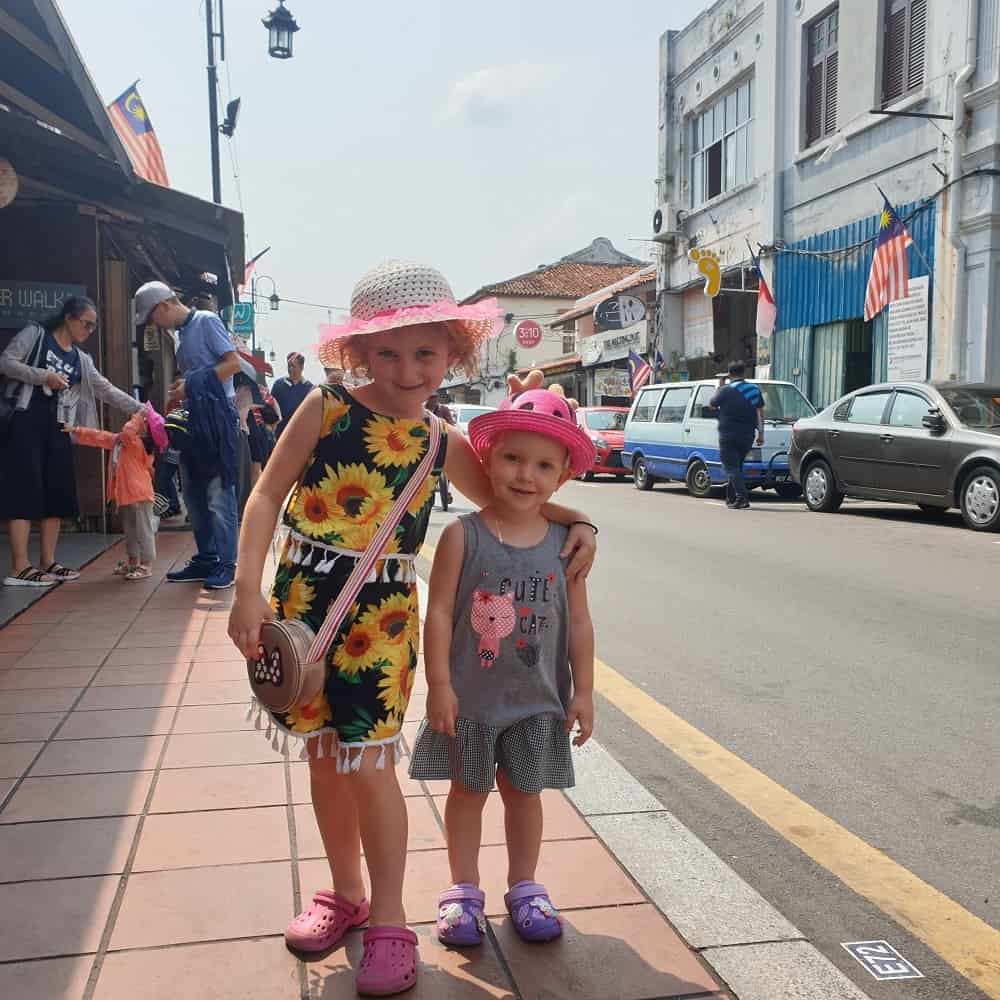 2 Malacca River
Cruise down the Malacca River or stroll along the water's edge to enjoy the very scenic body of water which flows through the town centre. Cruises cost …… per person and go for roughly an hour.
We loved strolling along the riverside too, watching the changing colours as the sunset rolled in, sampling drinks and bar snacks from the many vendors along the bank. If you are lucky you may even catch a glimpse of the huge water monitor lizards which live here.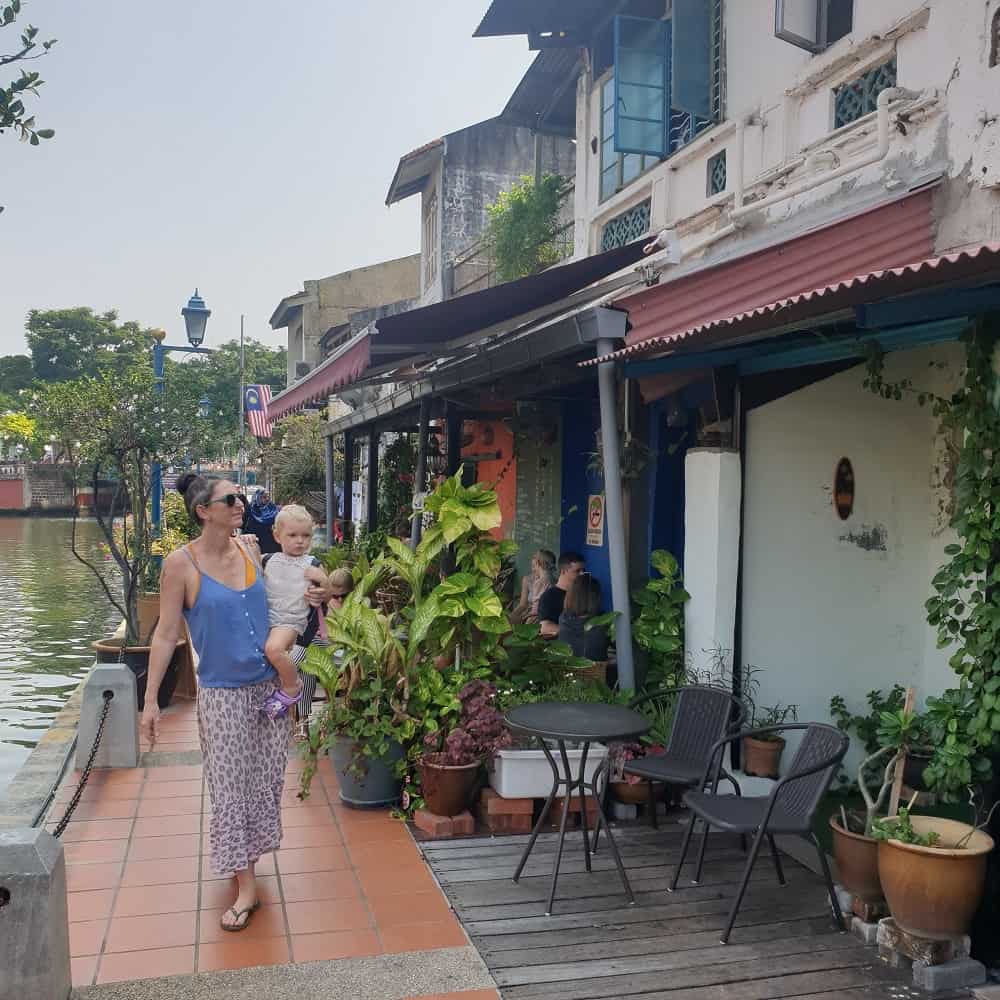 3 Stadthuys
Once the Malacca Town Hall, this striking red building dates from the 1600s and was built during the Dutch occupation of Malacca. Venture inside to visit the History and Ethnography Museum. Stadthuys is a vibrant and colourful landmark for the town, and it is here that we would catch our Grab taxis to and from the centre. There are fantastic photo opportunities with a fountain, city sign, and market stalls in the square.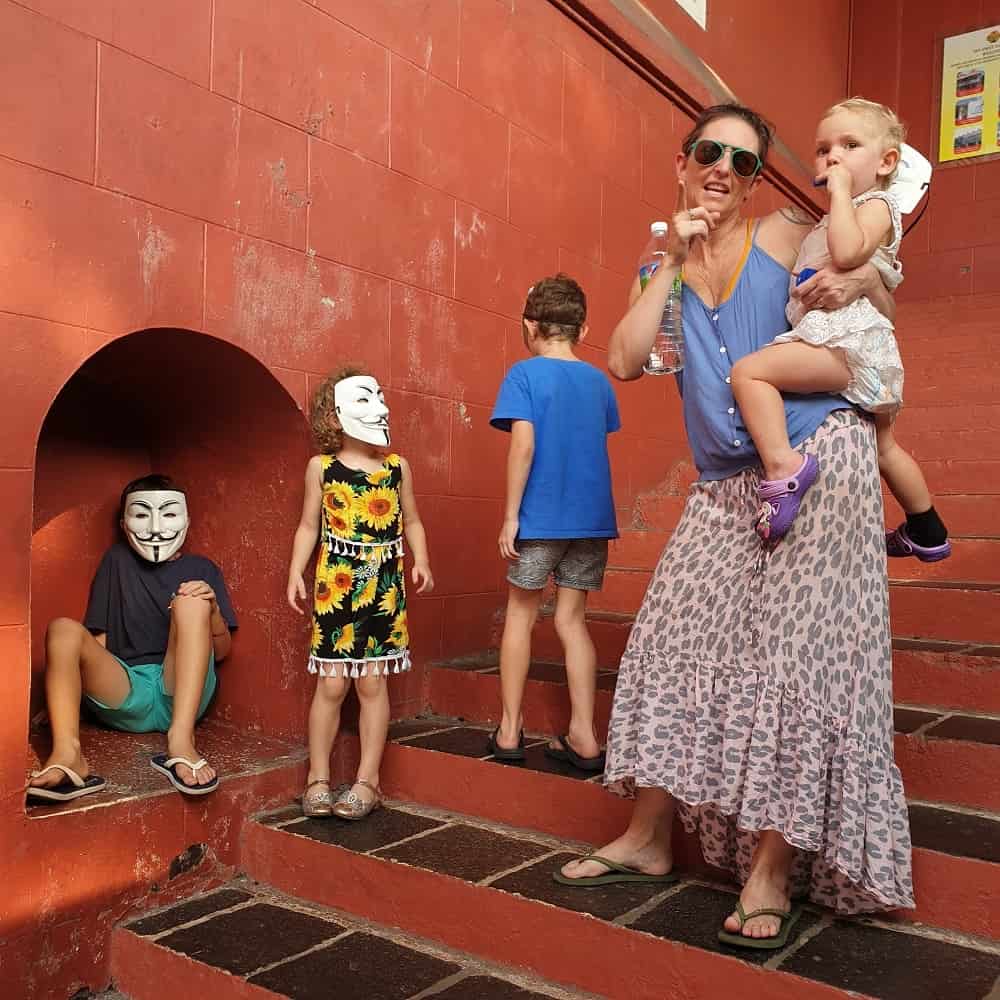 4 Christ Church Melaka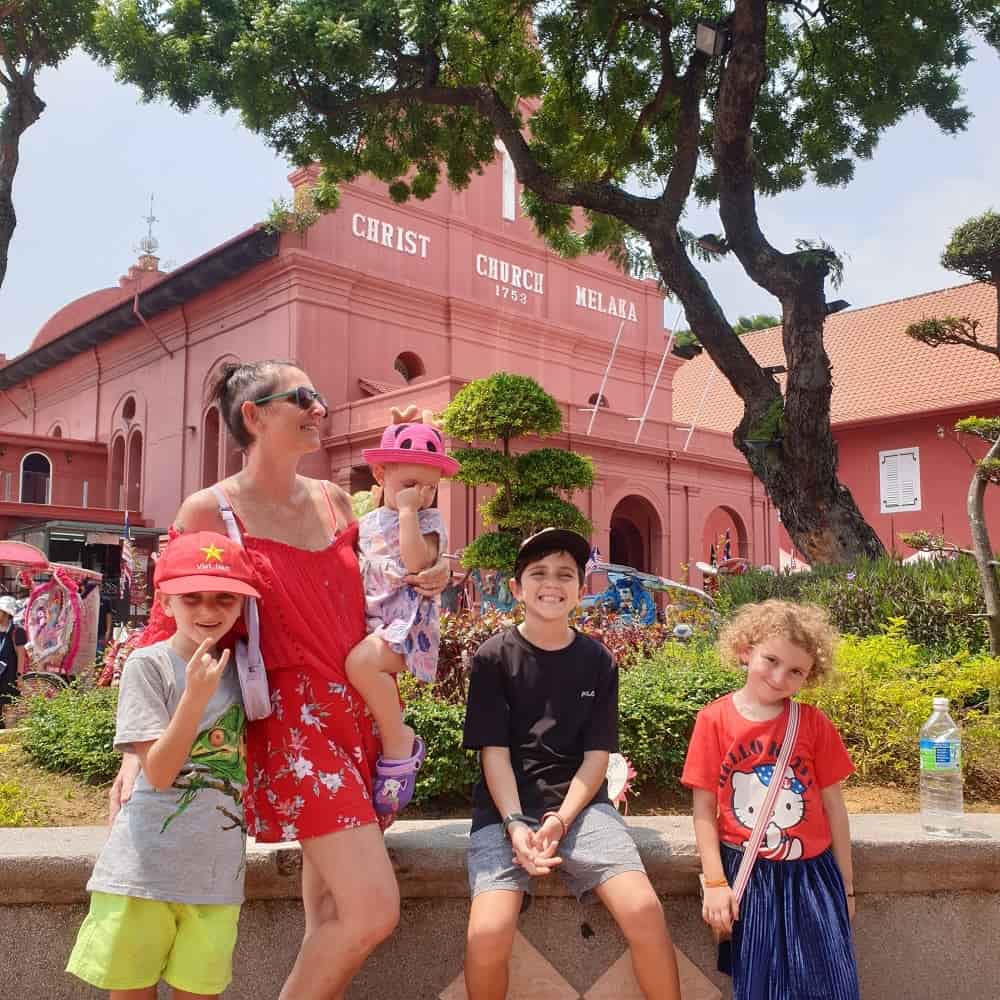 This remarkable and recognisable church is right next door to Stadthuys and painted the same bright red. The oldest Protestant church in Malaysia was built by the Dutch in the 1700s.
5 Take a Trishaw Tour of the City
This was such a fun and unique way to get around town. We could fit one adult and 2 small kids on each pedal trishaw which were very gaudily decorated with favourite characters such as Hello Kitty and Spiderman. You then proceed around town for around 45 minutes, checking out the famous sights. The coolest thing is the pumping tunes that emit from each competing trishaw, making it a super fun and eye-catching ride.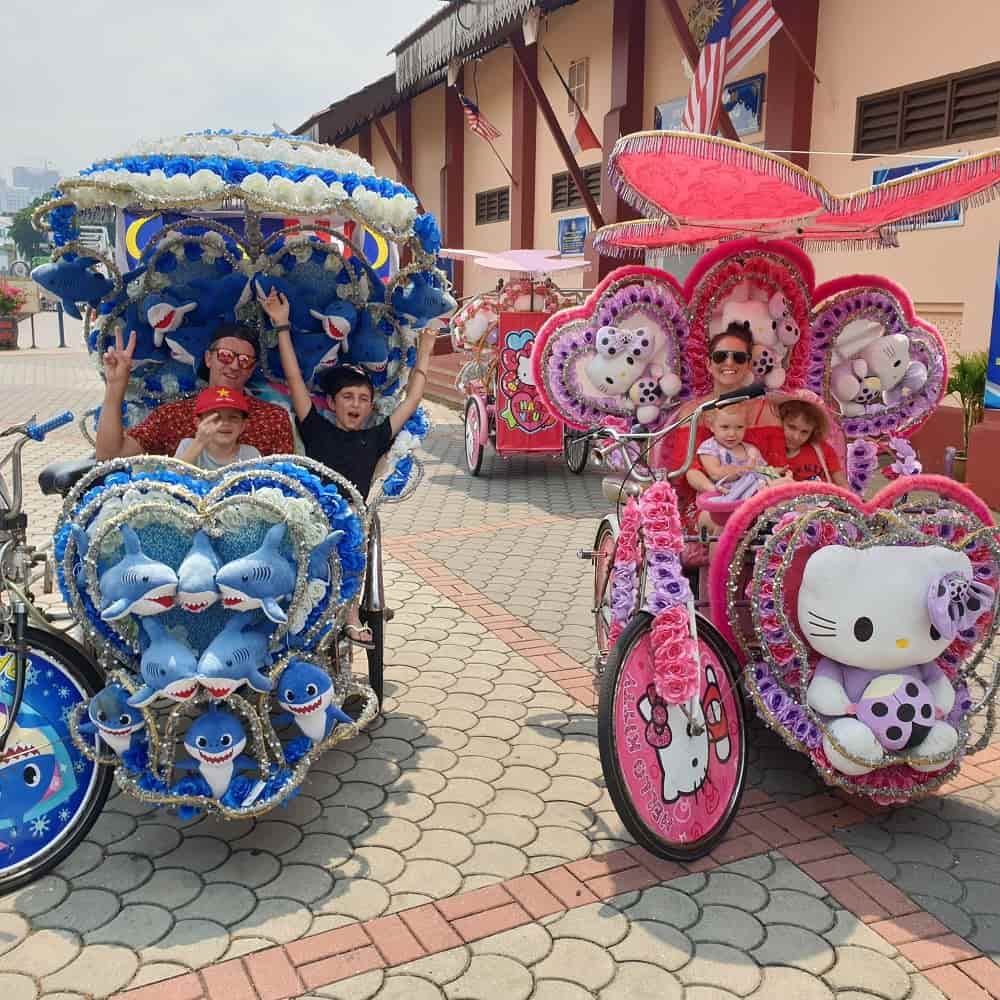 The trishaws all depart from the front of Studthuys and rides cost a standard …… MYR per vehicle.
6 St Paul's Church
This beautiful church sits on top of Malacca's only hill in the centre of town. You can easily walk there from Stadthuys, or we found our trishaw tour took us right to the bottom of the hill, and we walked up from there. St Paul's was built by the Portuguese in 1521 and now lies in ruins. It affords a commanding view of the area and is a sombre and spiritual experience. When the Dutch took over Malacca, the church became a fortress. Entry is free.
Find St Paul's on Google Maps.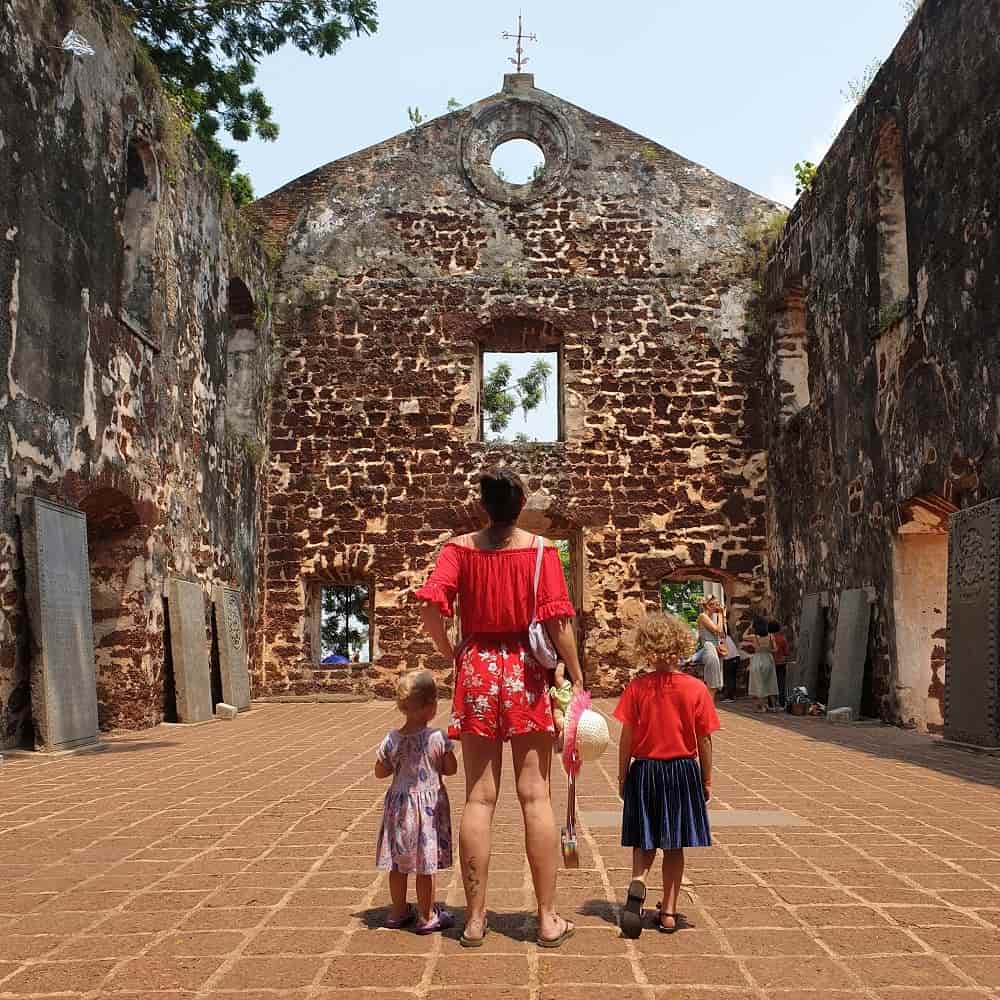 7 Malacca Straits Mosque
This is one of the most beautiful mosques in Malaysia thanks to its location built right over the water. It is especially serene and majestic at high tide when it offers the feeling of floating on the sea. We also enjoyed the view of the mosque at sunset. Visitors are permitted to enter the mosque as long as they are dressed appropriately.
Malacca Straits Mosque location.
It is easy enough to get a Grab to take you in and out of the area, as long as it is not prayer time, when most drivers are busy.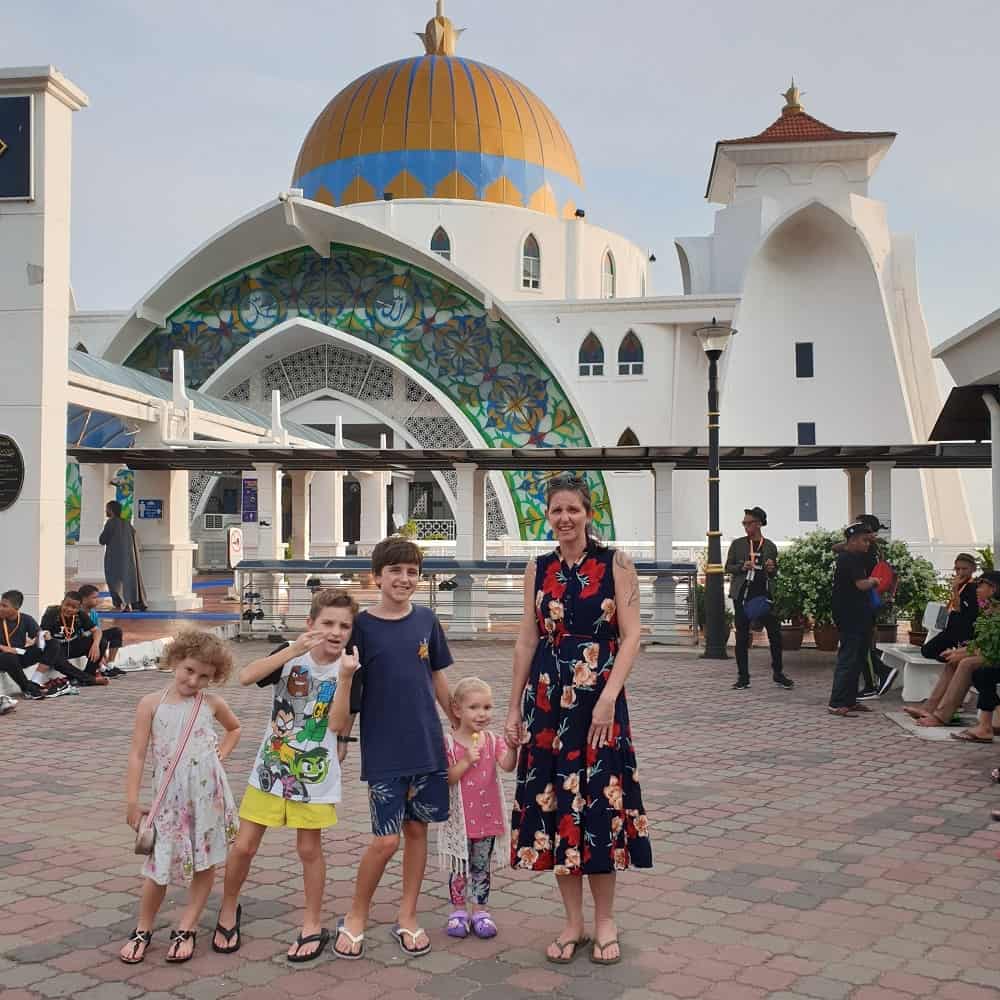 We found this site helpful while travelling in Malaysia to advise what times are for prayer. These are times to avoid when ordering taxis or food via your Grab app.
8 Melaka Menara Taming Sari (Taming Sari Tower)
This 110-metre high revolving tower structure is a unique and exciting way to get a 360-degree view of the city. It is also one of the most popular attractions in Malacca. If you visit on a weekday, queues will be shorter.
Taming Sari is open from 10 am to 11 pm on weekdays and opens at 9 am on weekends. Tickets are priced at 23 MYR per adult for the 7-minute ride.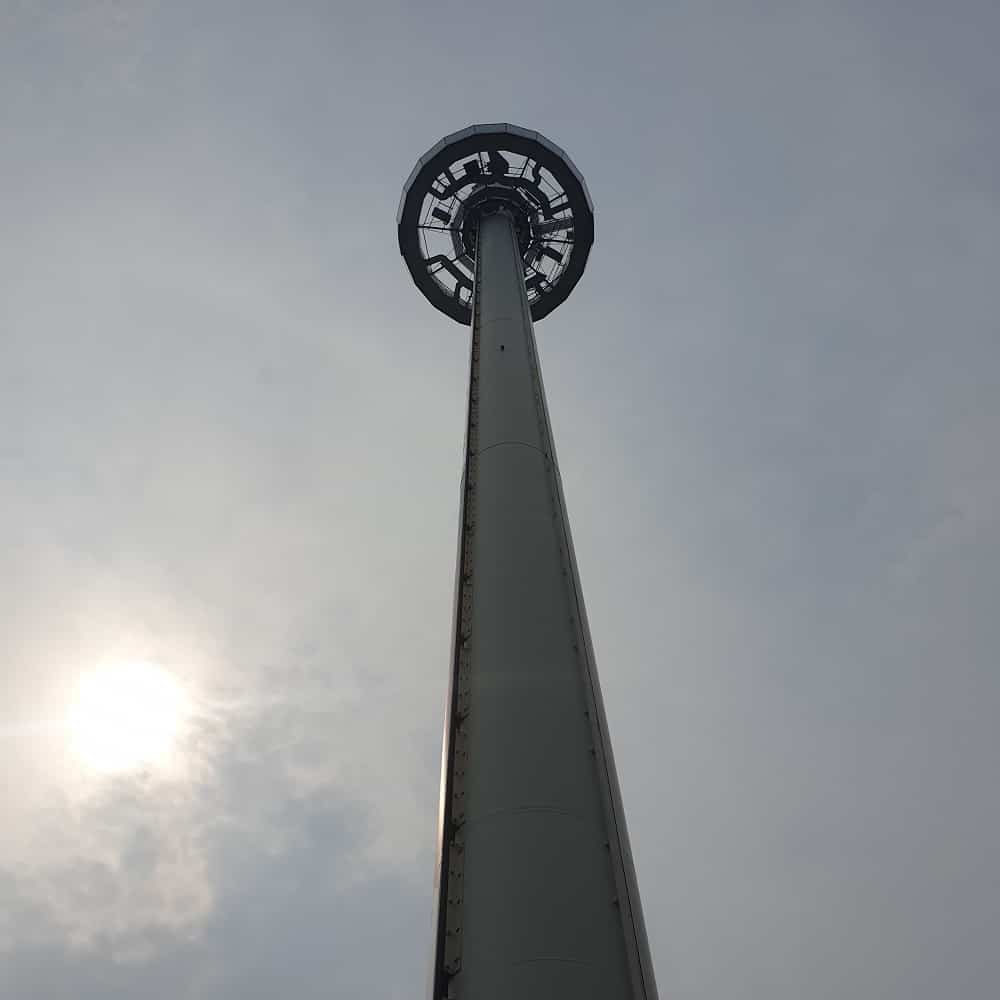 9 A Famosa Gate
This is the oldest surviving European ruins in Southeast Asia. The Portuguese built the imposing fortress all around their town in 1511 and this gate is the only portion that remains. See it at the bottom of the hill after visiting St Paul's.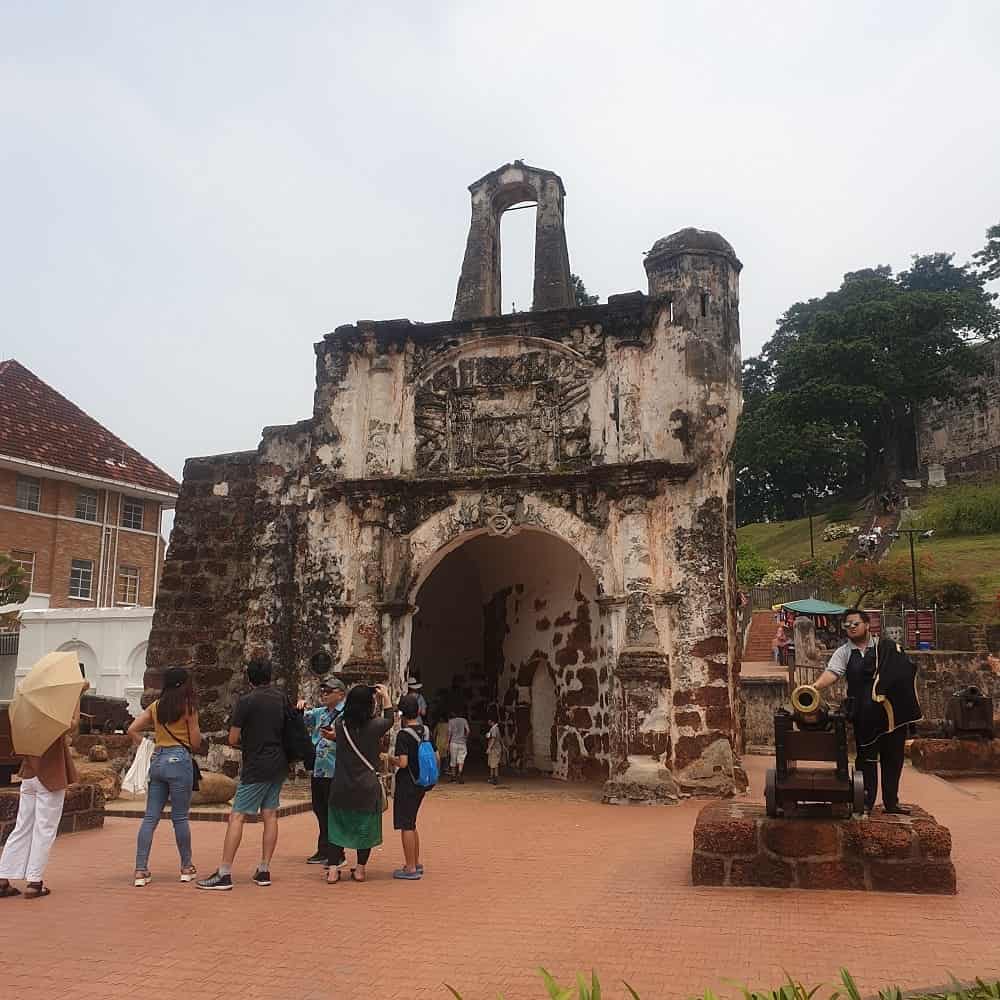 10 The Malacca Maritime Museum
The most visited museum in Malacca is housed in a replica of the Portuguese ship the Flora de Lamar which sank off the coast. It is a beautiful and imposing wooden structure placed on the riverside. Inside you can learn all about the Portuguese, then the Dutch and then the English colonisation of Malacca and the trade wars that shaped the culture of the town.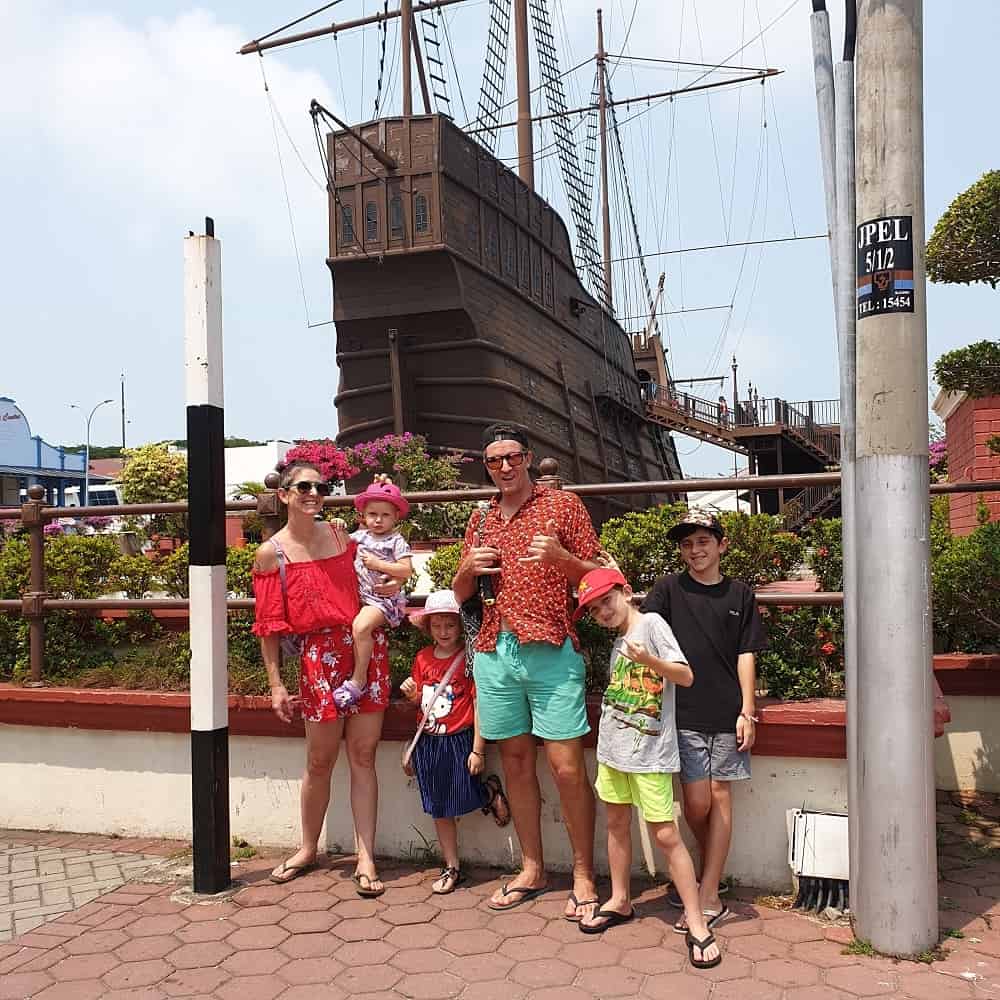 The museum is open from 9 am to 5 pm most days and it closes at 7 pm on weekends. It is closed between 12.15 pm and 2. 45 pm for lunch. Entry is free under 5 years, and note that your entry to the ship also includes entry into the adjacent maritime museum.
Malacca with Kids
We visited Malacca with our 4 kids who were aged between 2 and 10. It was a surprising town full of interesting history and education waiting to be discovered. For the kids, they really enjoyed the Maritime Museum, exploring the huge ship and learning about the brutal history was a highlight. The Trishaw ride was also super fun.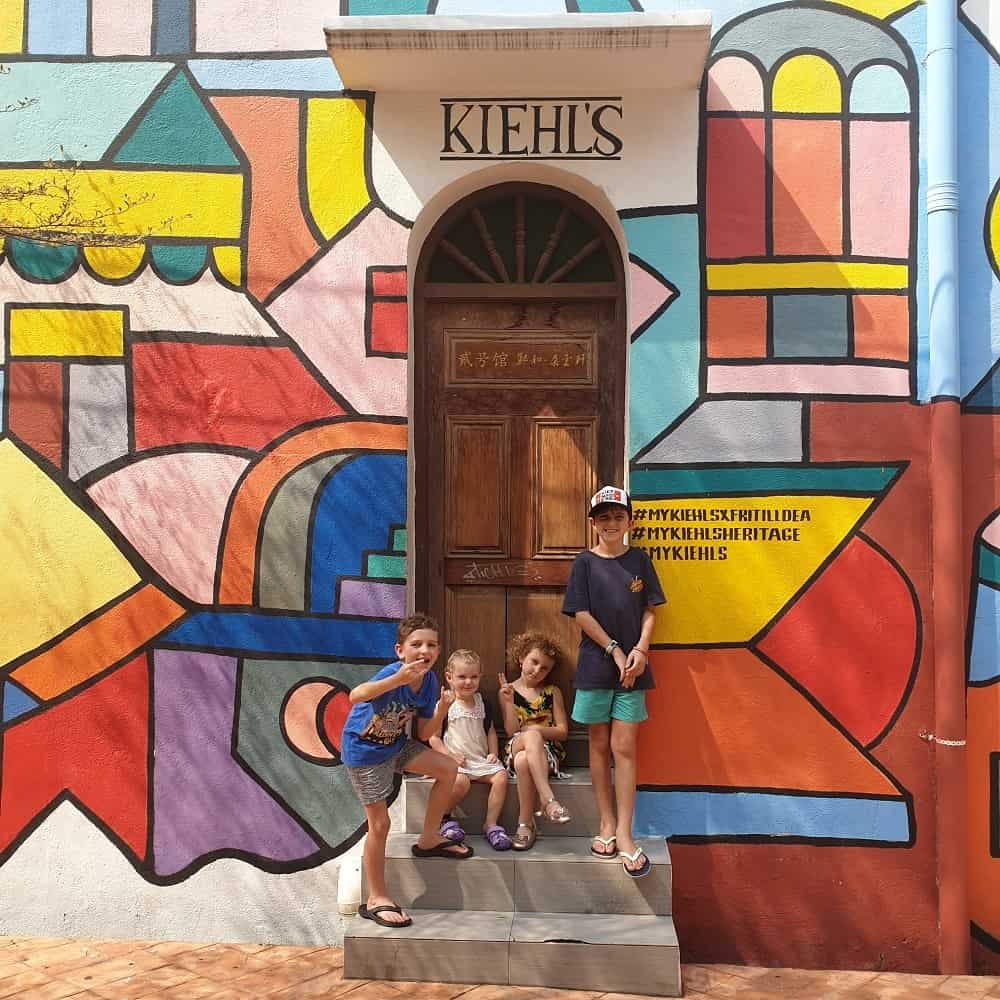 There is an indoor play centre at the Elements Mall too. This cool mall was right under our hotel at Silverscape Apartments (see below). The playground had a huge trampoline area, with awesome climbing webs, and ball pits galore. It was suitable for 2-year-olds up to 10-year-olds. Check out their Facebook Page for all the details.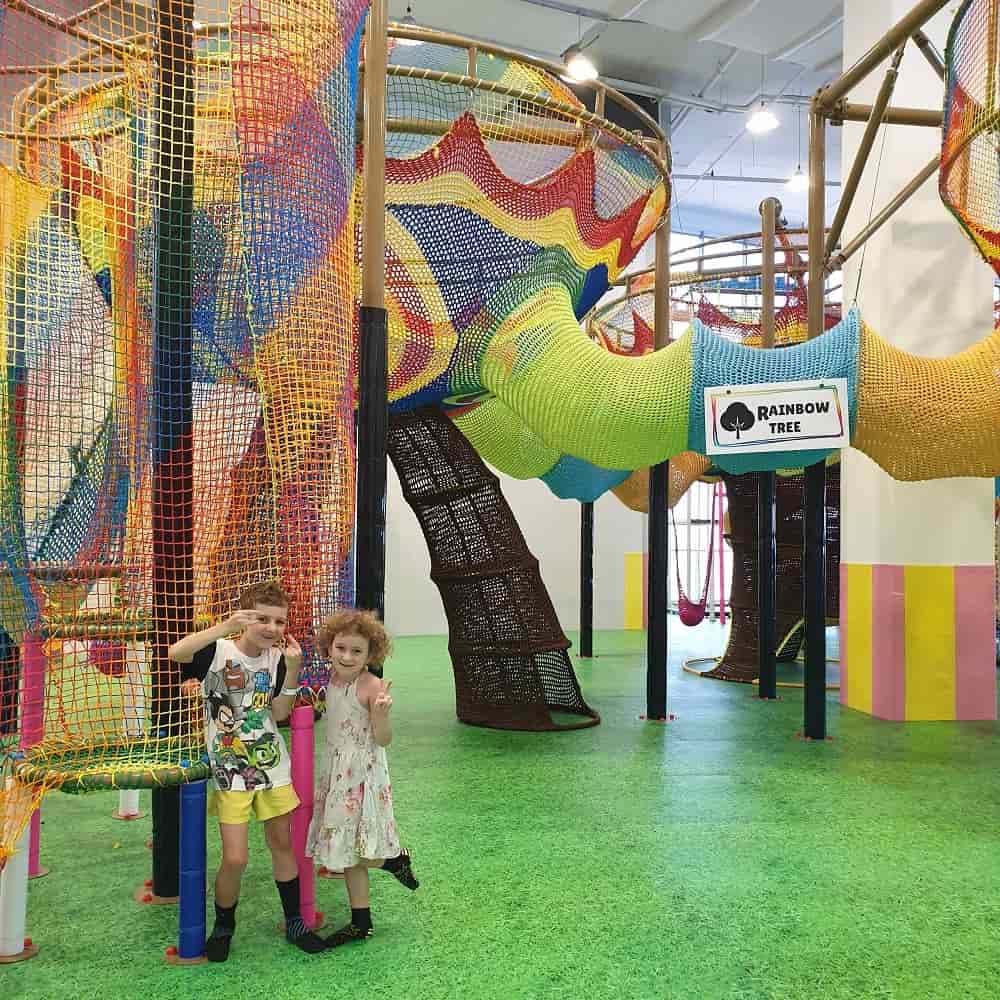 Other Malacca Places of Interest
Another cool place of interest in Malacca in southern Malaysia is the Portuguese settlement. Just to the south of town, you will find a small replica statue of Christ the Redeemer, some excellent restaurants and a handful of original wooden cottages built in the style of the Portuguese settlers.
We met this cool guy called Edward who runs the Reggae shop along Jalan Laksamana. He is half Portuguese and told us some stories in his shop as he sold us some ice-cold beers (cheapest beer in Malacca). Pay him a visit here.
Where to Stay Malacca
It is hard to know exactly where to stay when looking at hotels in Malacca. There are some great condos on the reclaimed islands on the coast, and these are around a 10-minute drive to Stadthuys Square. Closer to Jonker St, you can stay at Casa del Rio which will be within easy walking distance to everything the city has to offer.
Check prices for Casa del Rio here on Booking.com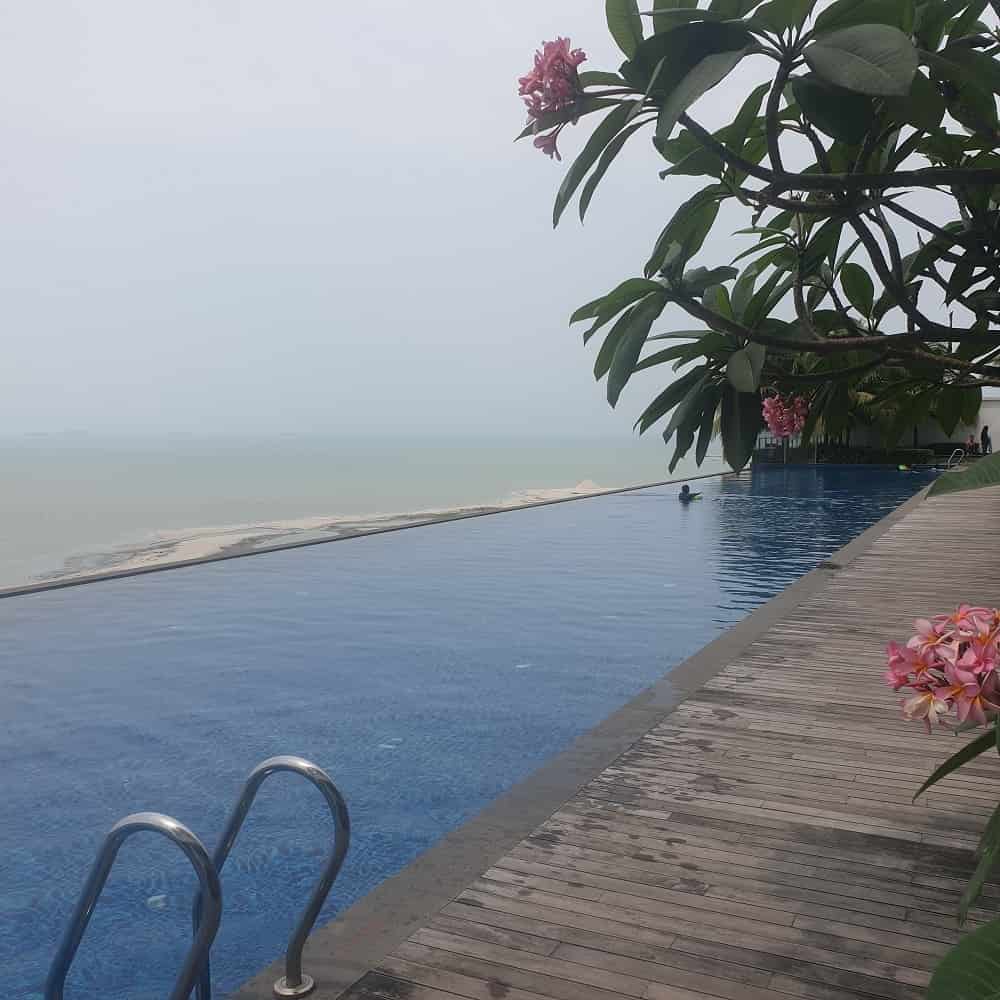 We chose to stay at Silverscape Apartments. For a bargain price, we had ourselves a 2-bedroom apartment which slept up to 6 people. Our apartment had endless views across the Malacca Strait, a kitchen and washing machine, a stunning infinity pool and gym. It was perfectly convenient as there was a 7-Eleven downstairs, and a huge Mall next door. Inside the mall was not finished, but there was a working cinema and an indoor playground. A free shuttle bus ran every hour from the Hatten Hotel to the centre, or it was only a 10 MYR Grab ride to the city from here.
Find prices for Silverscape Apartments here.
They are listed as separate apartments. You can compare prices on Airbnb too. If you haven't signed up for Airbnb yet, please use this link and you will score a free night. We loved Airbnb in Malaysia and found some great deals during our 6 weeks stay there, especially for awesome condos. Sign up and have a browse, you will be inspired!
In the same building, you can also find the luxury Hatten Hotel (they have another luxury residence closer to town too) and a Hilton Hotel as well.
Find the cheapest rates for the Hilton by Doubletree in Melaka here.
Other Family-Friendly Malacca Hotels
A Famosa Resort is another great place to stay if you have kids. They have a theme park on the grounds but it is about 40 km out of town.
Check out the prices on Booking.com
Best Food in Malacca
This tiny Indian takeaway joint across the road from our apartment was our absolute go-to most nights. They had an amazing lamb masala and a chilli and garlic morning glory that we enjoyed regularly. The food is cheap-as-chips, and is served freshly from a bain-marie. It is a very busy place, so we felt it was safe for us. It didn't have a name, but it was right next door to Wok and Pan here. (However, we don't rate Wok and Pan by the way.)
Palsaik Korean BBQ is AMAZING! You have to try the pork 8 ways cooked at your table with side dishes. Love it. Find it here.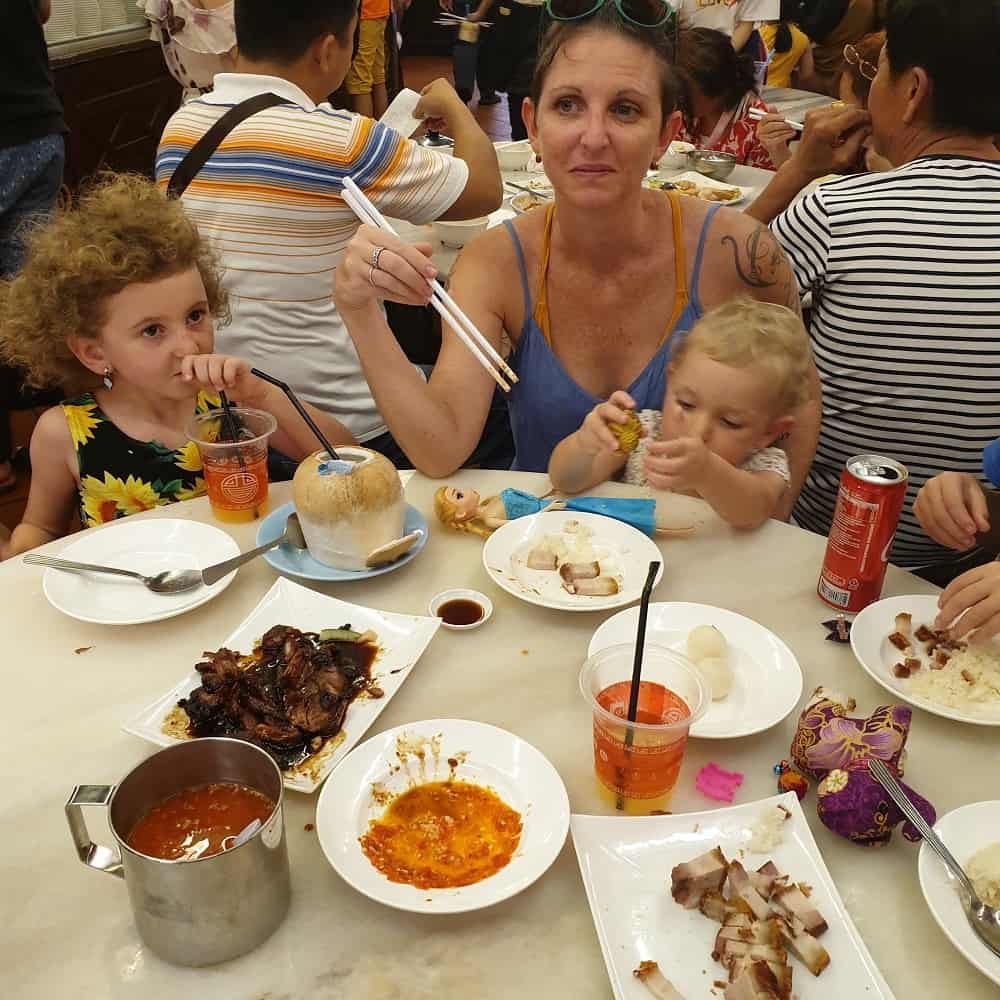 Try Famosa Chicken Rice Ball on Jonker St for the best Chinese food in town. They serve succulent steamed chicken, roast pork and of course the famous rice balls with a side of perfectly crunchy bean sprouts. When it is busy, you have to order at the door before being shown to your table. It is super popular. Try to visit out of peak times for a more welcoming experience. Find it here.
Wild Coriander Melaka is located on the river bank here. It was one of our favourite places to eat thanks to the lovely ambience and the delicious Malaysian food. The staff here are so friendly too.
Try Kaya Kaya Cafe here for their signature beverages including the incredible blue Butterfly Pea Tea!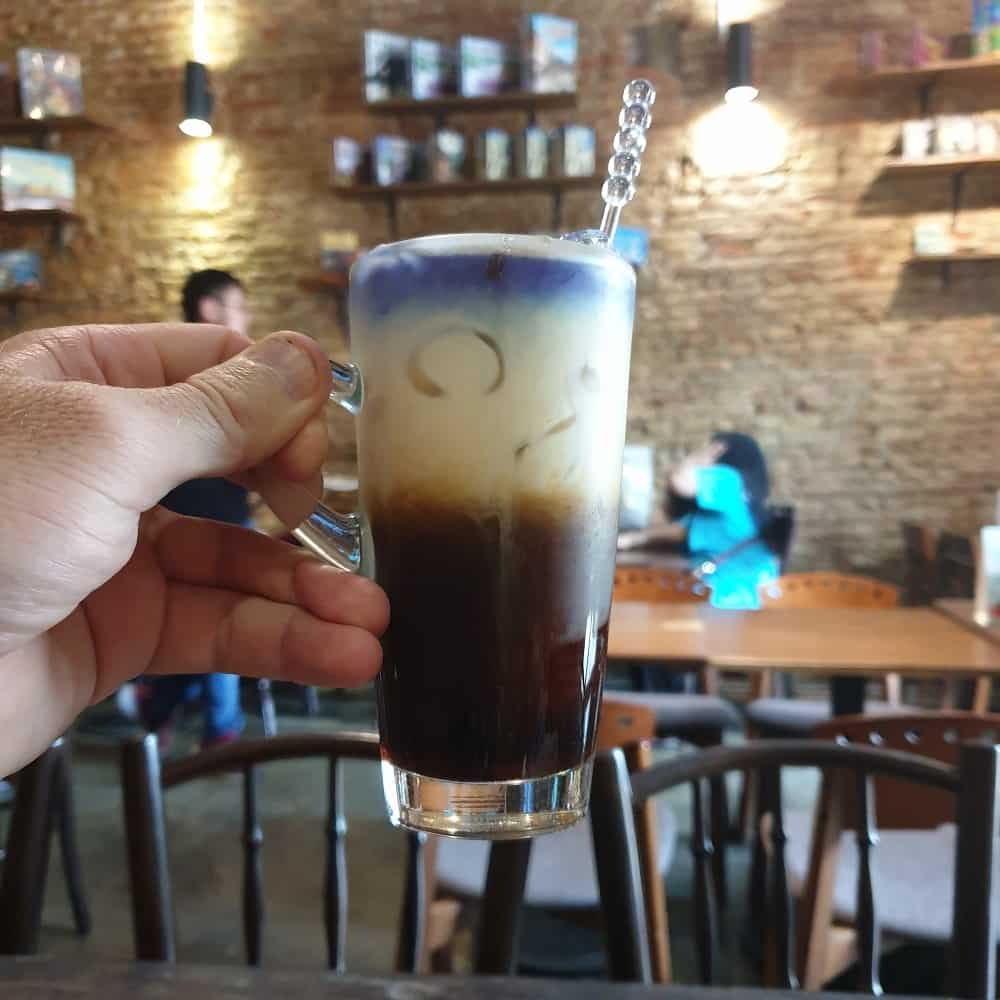 All of these restaurants are kid-friendly of course!
Western Restaurants in Malacca
You can always find Western favourites in Malaysia including McDonalds, Pizza Hut and KFC everywhere too, in case you have fussy kids. The Dataran Pahlawan Melaka Megamall is the best place to seek out your well-known brands.
Things to Do in Malacca – The Verdict
We love Malacca! From the rich history and vibrant culture to the stunning array of delicious food and the friendliest people in Southeast Asia, Malacca truly has it all. There are so many fun things to do in Malacca, and more than we have on this list too. Have you found anything to add? Please comment below and let us know if you enjoyed this article about one of our favourite cities in Malaysia.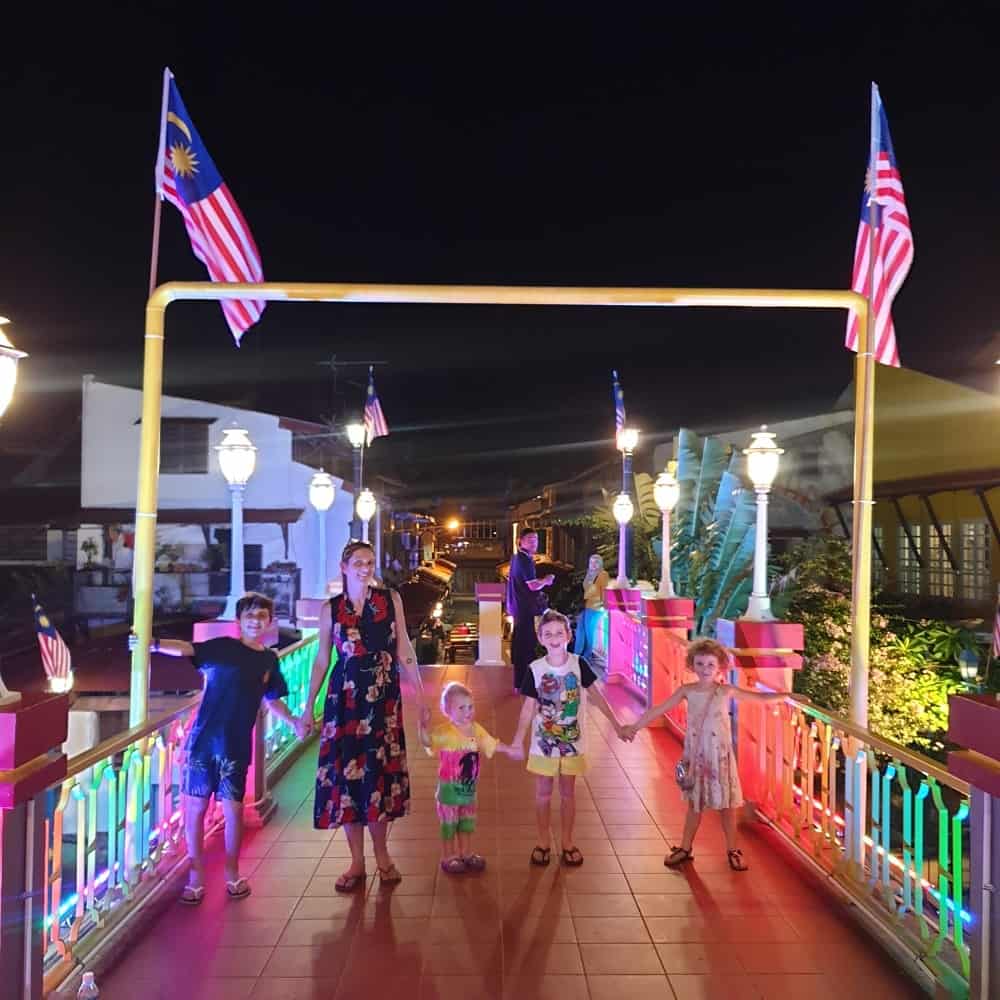 Related Articles
For more on Malaysia, you need to read:
Got a topic you would like us to cover or a question to ask? Get in touch – kris@gadsventure.com