Vietnam is a fantastic country. This Vietnam itinerary 1 week will give you the perfect introduction to this beautiful country, and make you want to come back for more! If you can stay any longer, 2 weeks or even 3 weeks will give you a much better holiday, especially if you are travelling from far away.
Read More:
2 Week Vietnam Itinerary
3 Week Vietnam Itinerary
Vietnam Itinerary 1 Week – BEFORE you Travel
Getting to Vietnam
After much exploration of Vietnam, I prefer the north to the south of the country. If you only have a short time, my recommendation is to stick to the north, or else you will be travelling so much more than holiday-ing.
We use Skyscanner to check flight prices and airline options. This compares flights across airlines and allows you to select flights depending on the cheapest days to fly. Select the "Whole Month" tool when choosing dates to access this feature.
If you are looking at flights frequently, it is also wise to use an incognito window as flight prices can increase thanks to your cookies. On Windows its Ctrl + Shift + n, on Chrome press ⌘ + Shift + n.
For this Vietnam itinerary 1 week, you are going to book return flights into Hanoi (Noi Bai) International Airport HAN.
Visa
You will need a visa before travelling to Vietnam. We used a visa agent to arrange ours. You pay an upfront application fee to get the required paperwork which you then have to print out, enclose passport photos, and then pay another 'stamping fee' on arrival at the airport.
Airport Transfer
Arranging your airport transfer in advance is a great way to avoid any hassles with taxis on your arrival. We like to book airport transfers with Klook. I love the convenience of browsing, booking and paying online with my credit card through an international agency. They have never let us down yet!

Sim Card
Getting a local Sim Card in the arrivals hall at the airport is a great idea. Make sure you bring your own unlocked phone. A sim costs around $8.
Grab
Download the Grab app to make catching cheap taxis around Hanoi a breeze. You save heaps of money using Grab (it's like Uber). Grab is much cheaper than normal metered taxis around Hanoi. And you can even use it to get food delivered.
Money
There are ATMs in the arrivals hall which will dispense Vietnamese Dong. Grab some cash here on your way out.
Read more about the Vietnamese Dong including relative costs and which ATMs to use here.
Hanoi
You will want to stay in Hanoi's Old Quarter which is the coolest part of town. This is what Hanoi is famous for. It is a bustling heritage listed city streets full of colourful vendors, amazing food, and attractions right next to the beautiful Hoan Kiem Lake.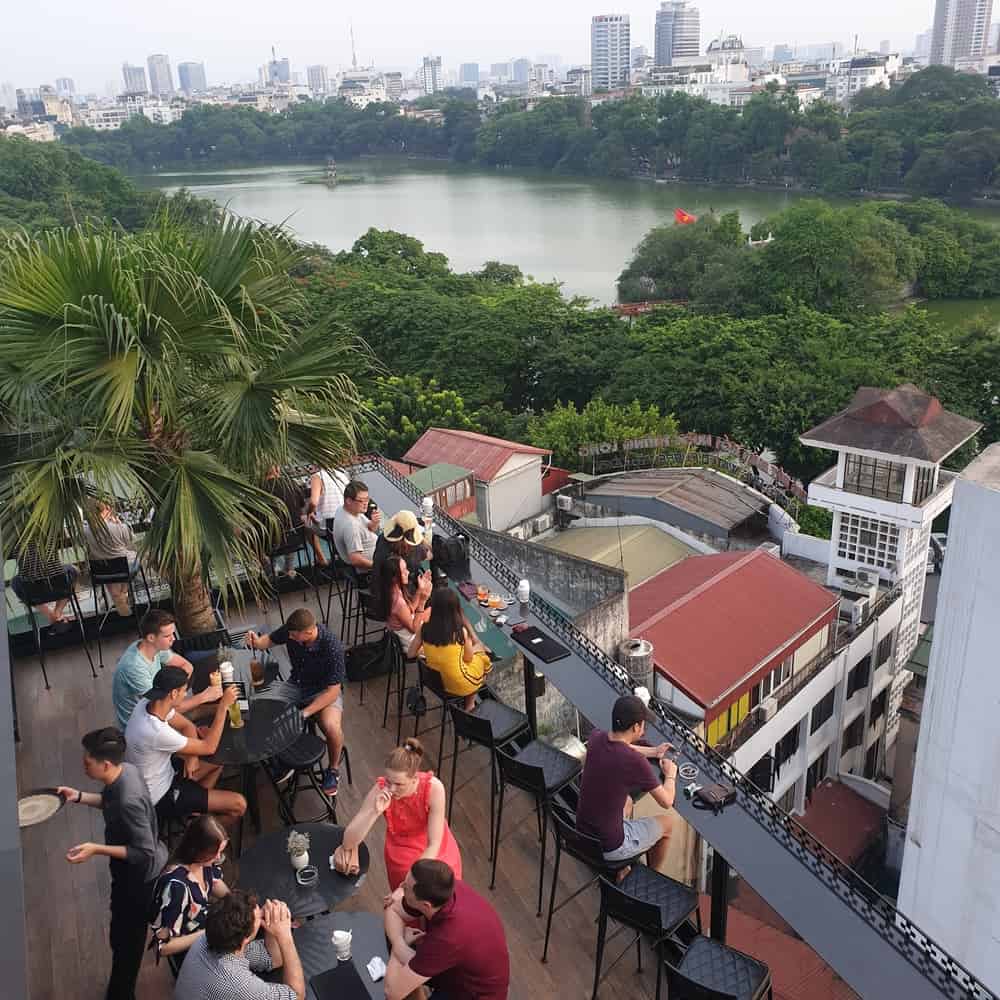 Where to Stay in Hanoi
Hotels vary in price and quality in Hanoi's Old Quarter. Anywhere within walking distance to Hoan Kiem Lake is a great place to stay, and we prefer the area to the North and North East of the Lake for the most bustling and vibrant Hanoi life.
Airbnb in Hanoi
We used Airbnb in Hanoi as we had a large group that could not so easily be accommodated by a regular hotel room. The advantage of this is we got an entire house to sleep 7 with heaps of beds, a kitchen and a laundry for around the same price as a hotel room that only sleeps 2.
If you haven't joined Airbnb yet, use my invite link here and you will get a genuine $76 (AUD) discount off your first booking! Have fun browsing!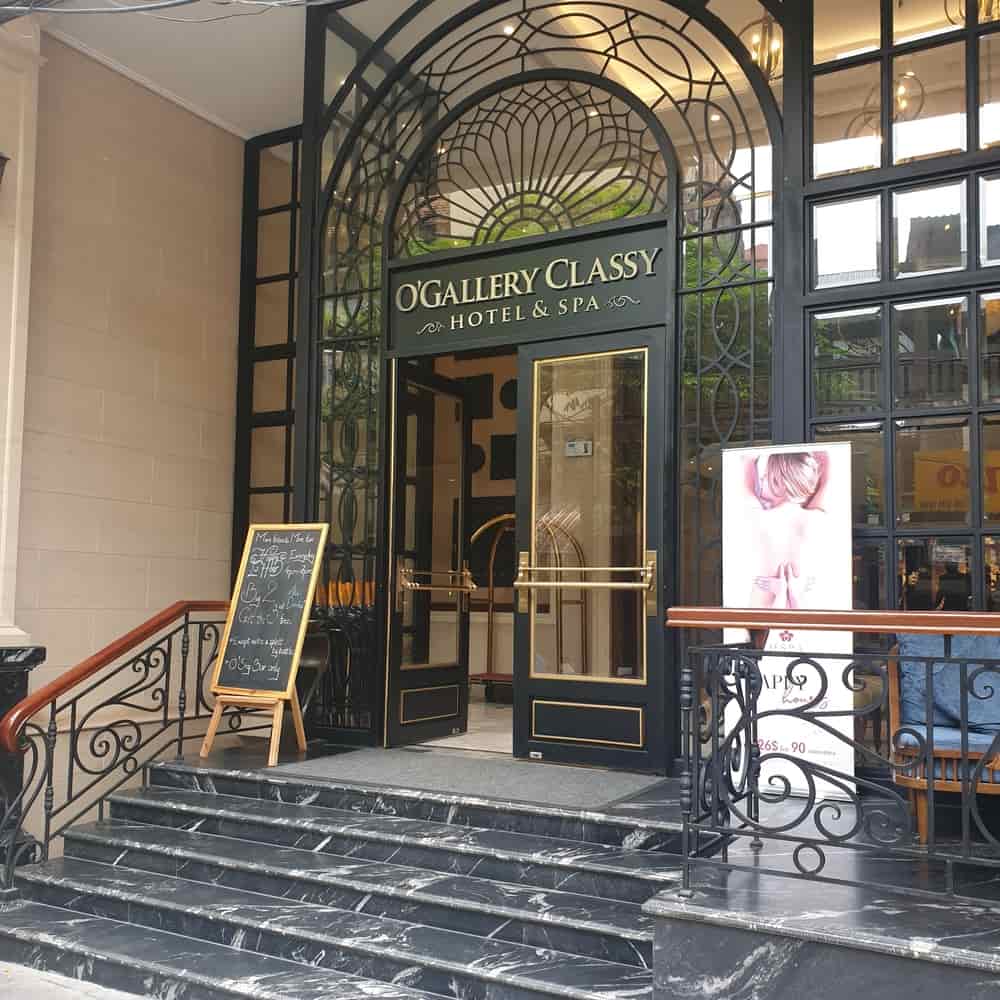 What to Do in Hanoi
Day 1 and 2 – Explore Hanoi
Getting on a cyclo rickshaw and cruising around the Old Quarter is a fantastic way to get your bearings in a new city. An hour will cost around 200,000 VND per rickshaw. There are cyclos everwhere ready to take you on a ride. Look out for the specialist street vendors on 'Tin Street', Silver Street, Bag Street, Leather Street, Light Street and more.
Finish your tour at the iconic Train Street. This narrow section of train track weaves its way through typical tenement housing lined with cafes and bars. Trains run at 6 am and 7 pm on weekdays, and more frequently during the weekend. It is a great place for photos and one of Hanoi's most famous spots. If you are there for a train passing, don't worry. The cafe staff know when one is coming, and get all of the people and cafe chairs and tables out of the way.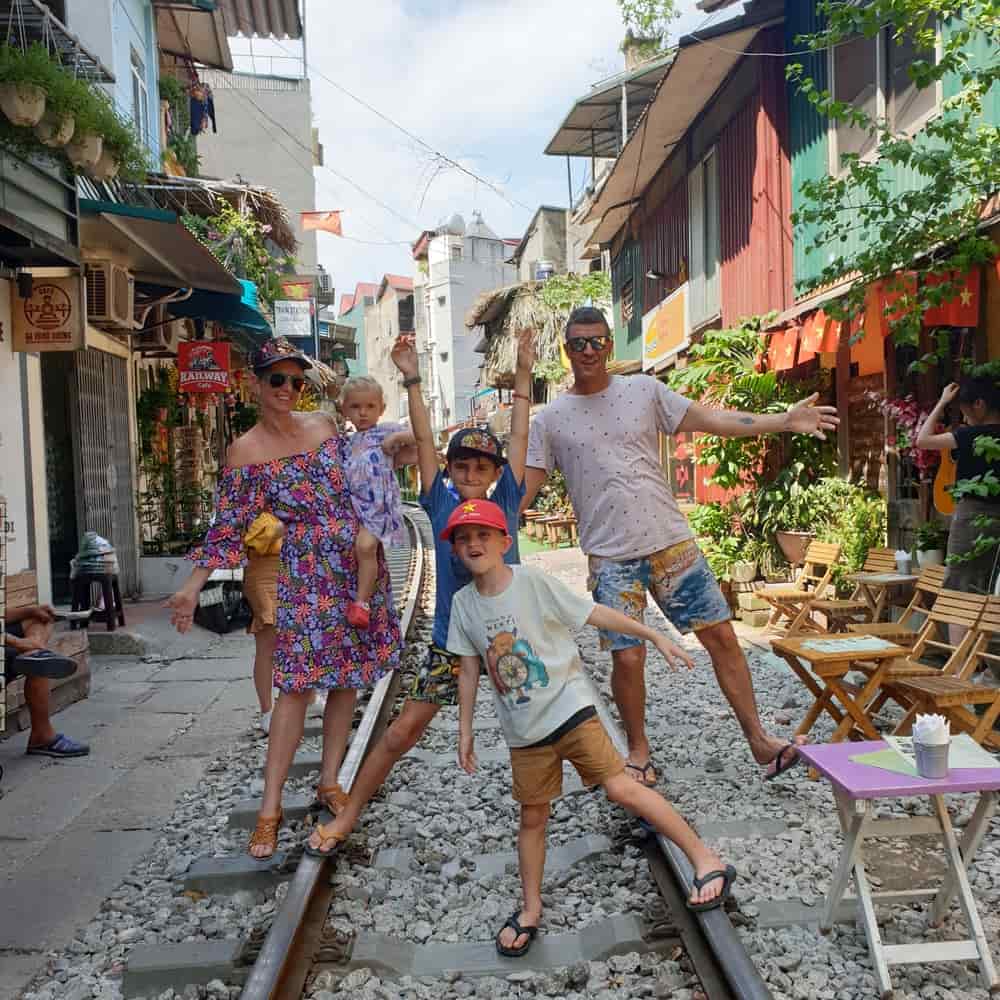 Walking Tour of Hanoi Sights
Ho Chi Minh Mausoleum is an interesting visit, you can see the famous ruler's entombed body here in a huge monolithic structure. It is open from 8 am to 5 pm daily, except Mondays when it closes at 11 am. Visitors need to dress respectfully covering legs and shoulders. The body of 'Uncle Ho' is sent to Russia yearly for maintenance so it is best to check locally to make sure it is open during your visit.
Vietnam Military History Museum – This is a short walk from the Mausoleum and you will find an excellent war museum which is located here. Opening hours are from 8 am to 11.30 am and 1 pm until 4.30 pm. It is closed on Monday and Friday. Entry is well worth the 40,000 VND ticket price.
Another stroll away is the Temple of Literature. This was originally built in the year 1070 as a university of Confucious. These days you will find the Lake of Literature, the Well of Heavenly Clarity and temples set within lush gardens. It is a great shady place to visit on a hot day. Beware of the fan sellers at the gate, they are very persistent. A fan should cost no more than 10,000 VND. The main pathway through the centre was once reserved only for the king. Remember this as you stroll along it. Admission is 20,000 VND per person and kids are free.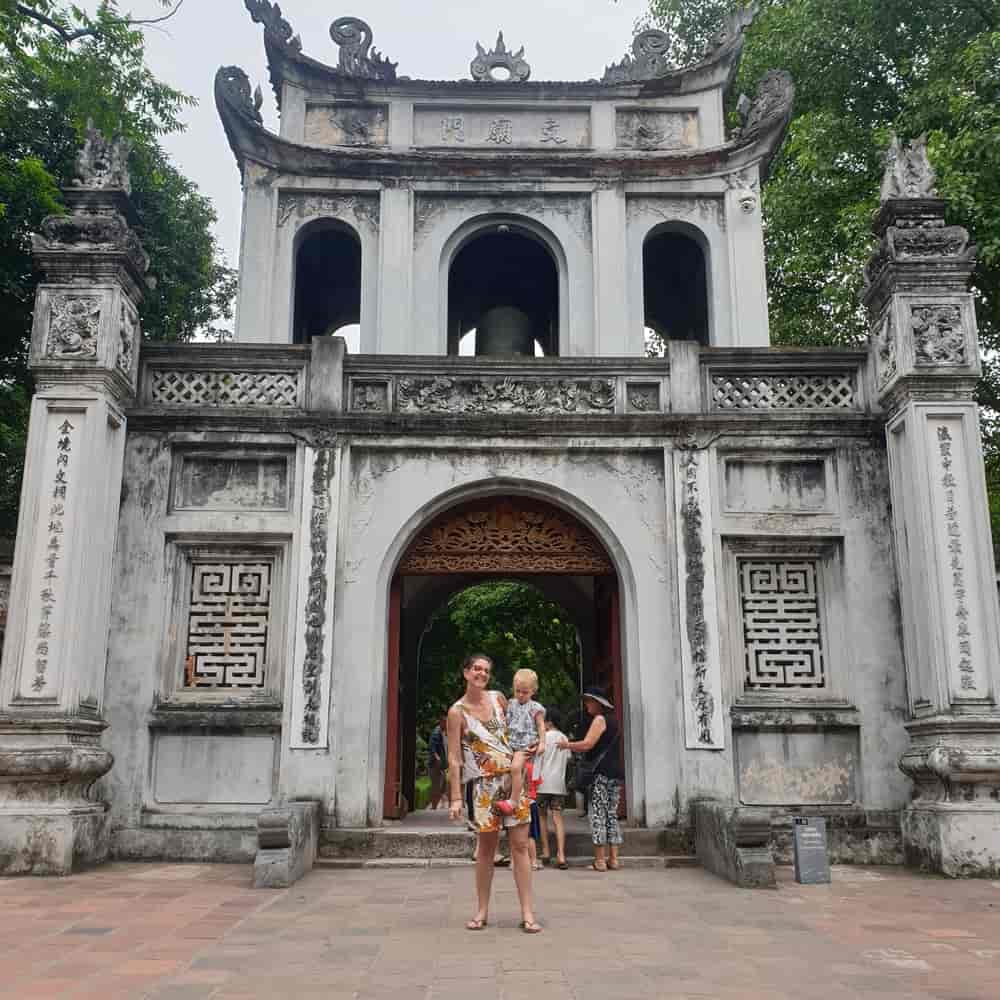 Hanoi at Night
Check out a sunset from a rooftop bar in Hanoi. Or wander around the lake at dusk, this is especially atmospheric on Friday, Saturday and Sunday evenings when the road is closed to traffic.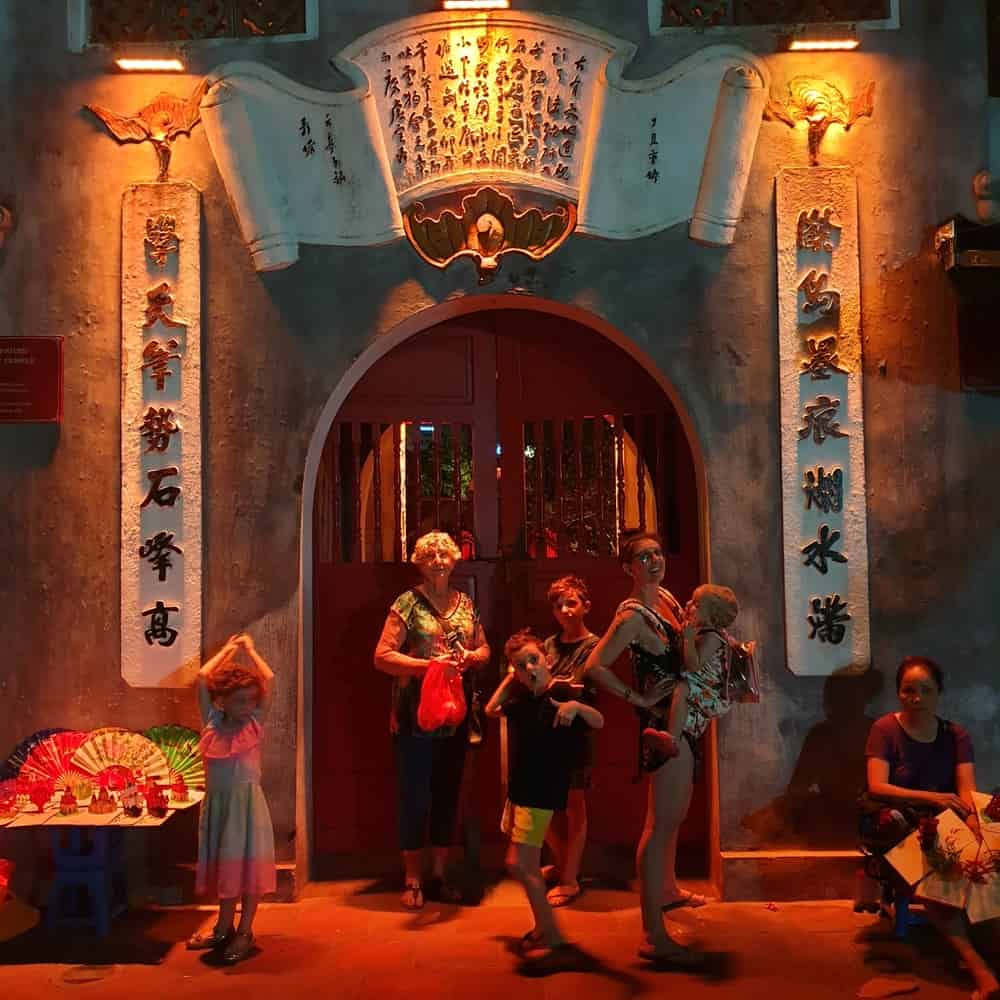 Hanoi for Kids
If you are bringing your family, there are some other fun activities that the kids will enjoy. There's ice skating, waterparks and toy electric cars for hire. Read this for all the details.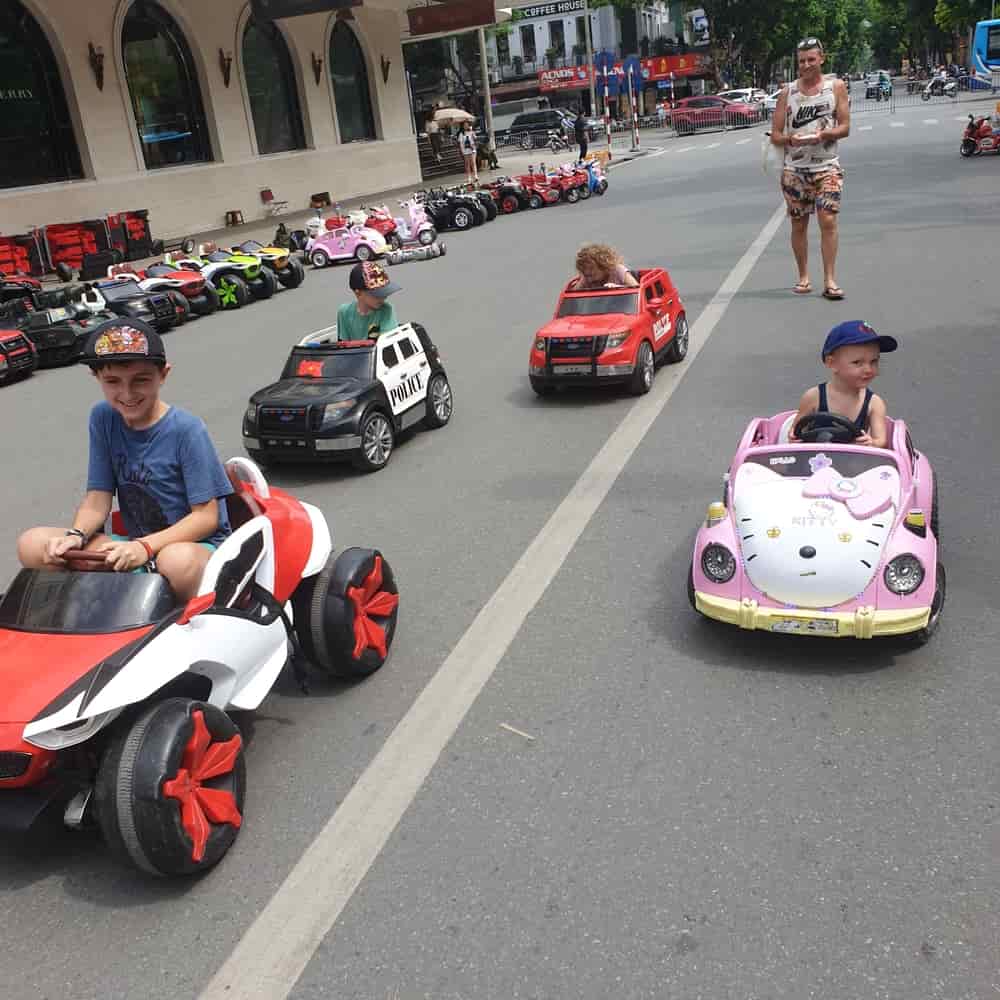 Where to Eat in Hanoi
We loved Green Tangerine for its incredibly delicious French-Vietnam fusion set menu. Obama's had fantastic woodfired pizzas and Blackjacks Mexican was also excellent. Also, make sure you visit The Note Coffee for the best egg coffee in town!
Street vendors sell the best Pho Ga or Pho Bo (Chicken noodle soup of Beef noodle soup) everywhere around Hanoi. You can also buy the best ever spring rolls for only 10,000 VND each. Vinmart is a reliable place to buy groceries if you like to self-cater.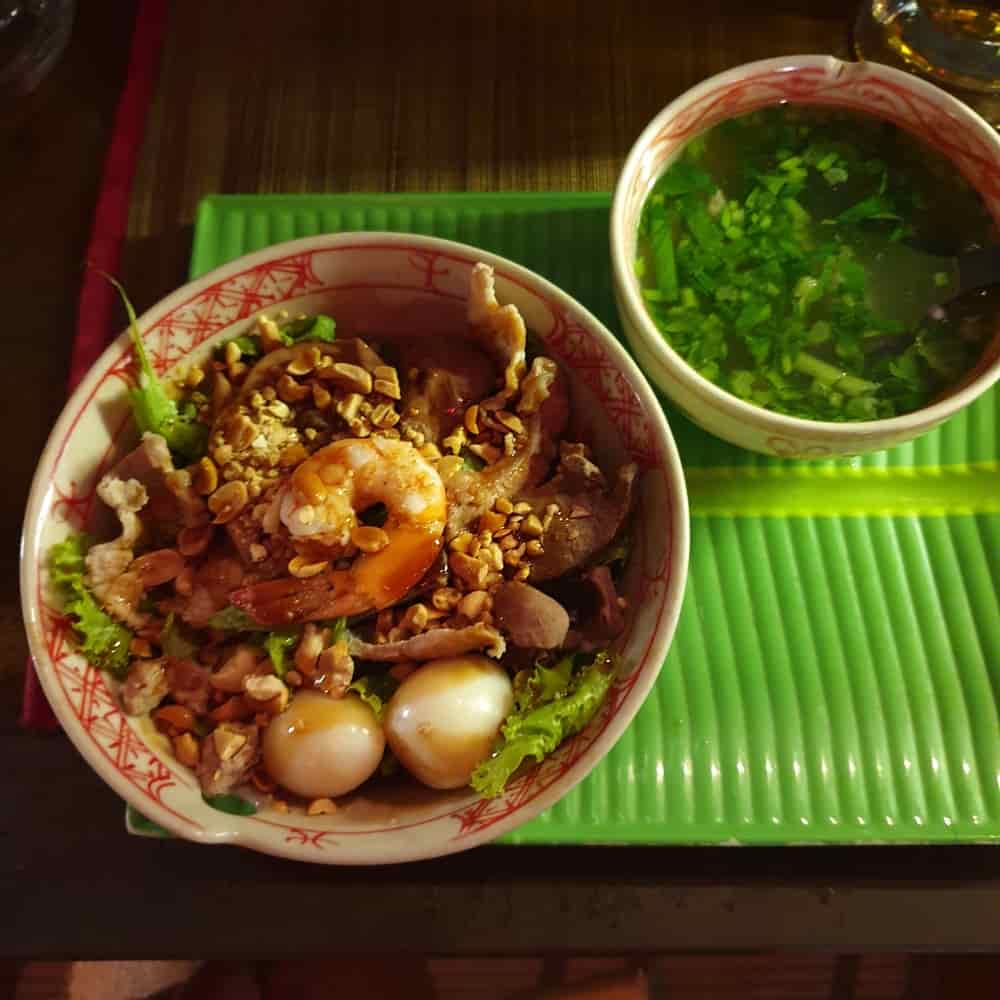 Food Tour of Hanoi
If you are not quite brave enough to buy directly from a street stall, why not go on a food tour? Hanoi locals guide you around to the best vendors in town and select the juiciest Vietnamese food for you to taste.
Save Money and Book your Hanoi Gastronomic Experience with GetYourGuide
Day 3 – Day Trip to Tam Coc
A day trip to Tam Coc is an easy way to check out some stunning scenery on your Vietnam itinerary 1 week. Tam Coc is located a couple of hours south on Hanoi in Ninh Binh Province. Tours include hotel pick up, a visit to the epic ancient citadel of Hoa Lu followed by a delicious buffet lunch. Then you get to relax in a traditional sampan rowboat and be taken up the river for the most majestic scenery with towering limestone cliffs and through 3 caves. Following this is an easy bicycle ride through the rice farms.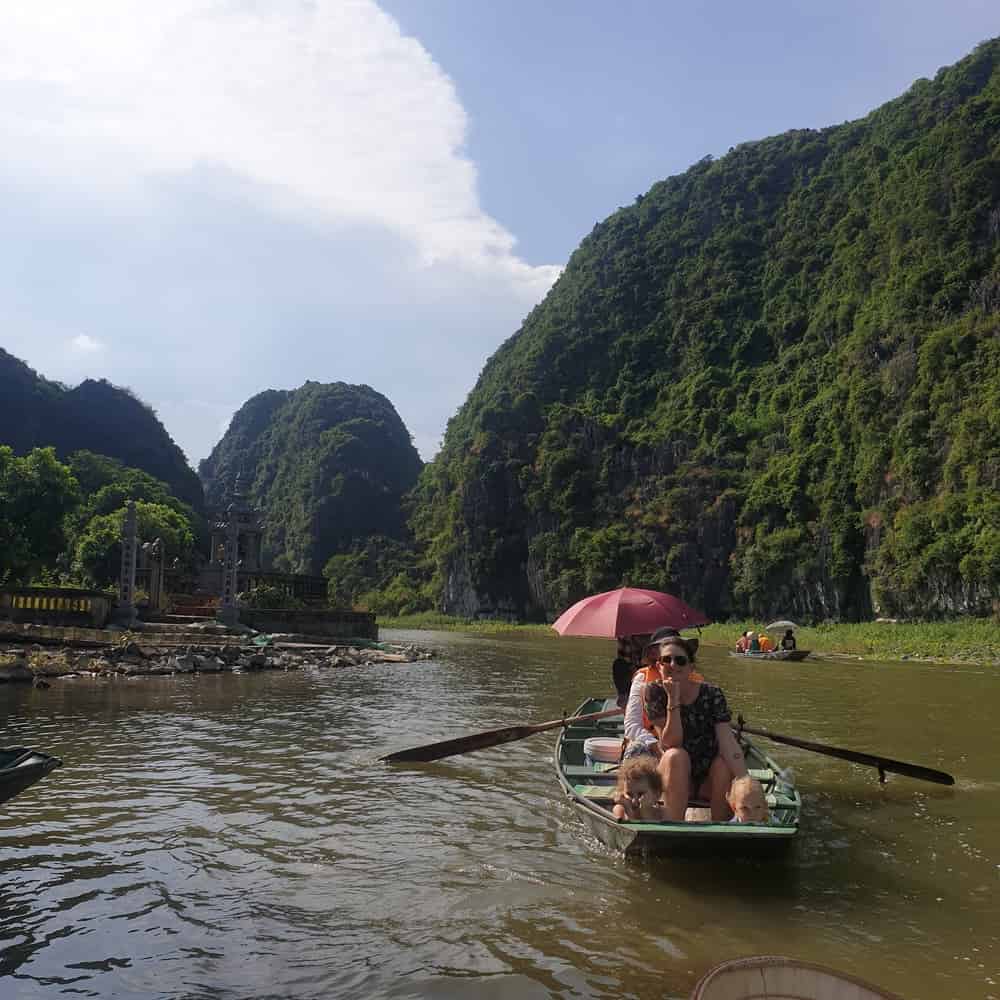 For all the details on the Tam Coc Tour that we went on, read this.
If you have time for other day trips from Hanoi, see our top picks here.
Day 4 to 6 of a Vietnam Itinerary 1 Week – Halong Bay or Sapa
In 1 week, you can do either of these 2 options. It will depend on your preference for ocean and boats, or mountain scenery.
Option 1 – Halong Bay
Cruising through the calm waters of the majestic UNESCO heritage listed islands of Halong Bay is an incredible experience. Going overnight is even better. A 2-day 1-night tour to Halong Bay from Hanoi includes all food, lodging in a cool cabin, transfers and entry. You get to see the impressive Surprise cave, go kayaking in the beautiful bays, and check out the views from the top of Titop Island.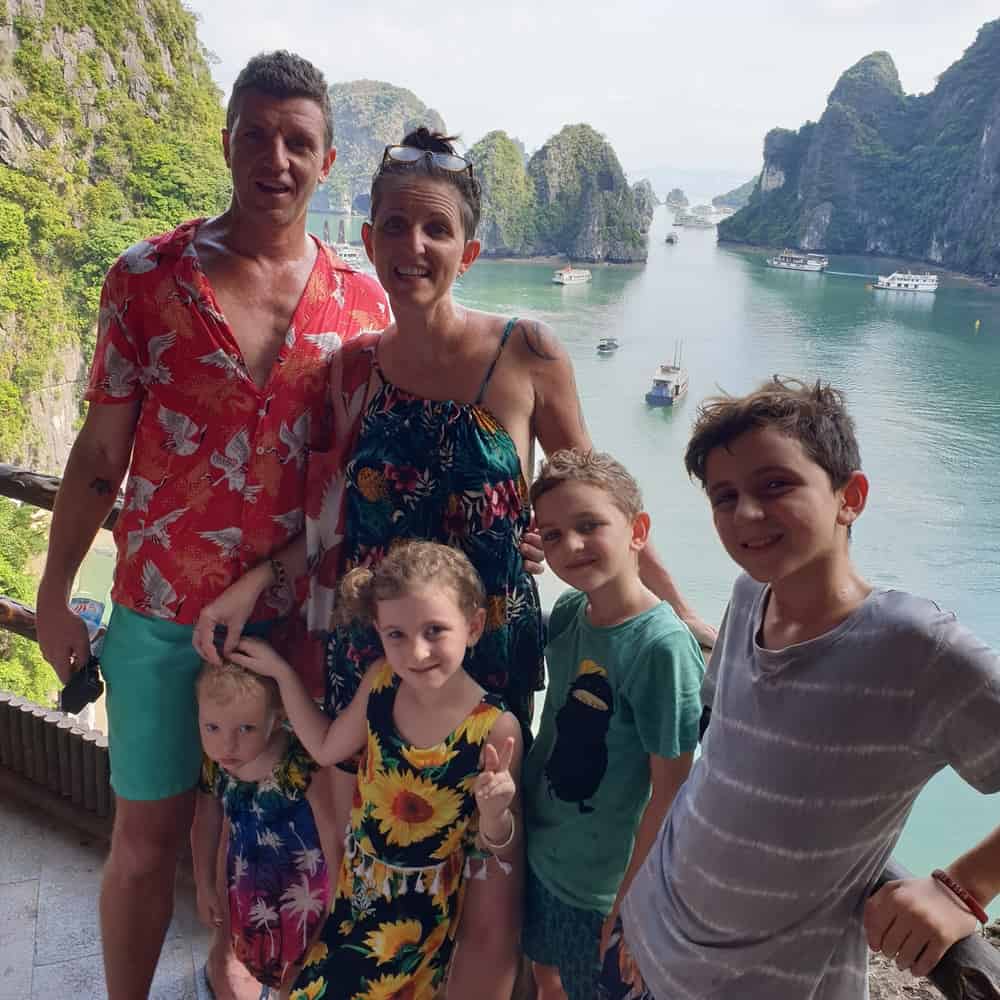 See here to find out the best boat to book for your Halong Bay overnight cruise.
Option 2 – Sapa
Sapa scenery is absolutely breathtaking. The terraced rice fields in a green valley with towering hills really impresses and delights. If you are travelling to Vietnam during the summer months, the freshly planted rice is bright verdant green and the many waterfalls are flowing heavily. During April to June, the crops are harvested and burnt. And over Vietnam's winter, they are brown.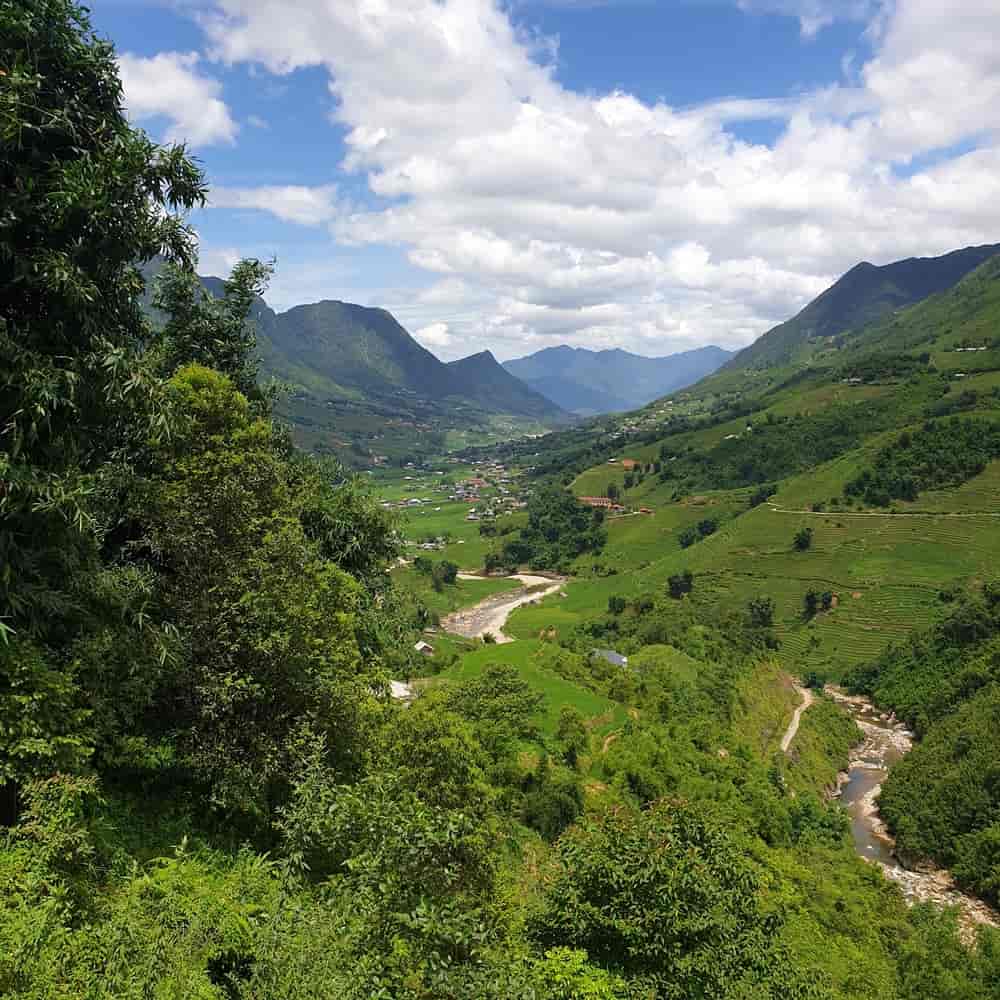 Catching a private limousine bus is the best option for getting to Sapa from Hanoi if you are short on time. It is especially great for groups and families. Singles can also get a shared minivan. The overnight train will take too much time, and everybody looks so shattered when they come off that. Also, the train station is still 30 km from Sapa town.
There are heaps of things to do in Sapa! Don't miss:
Where to Stay in Sapa
The Hotel de la Coupole in the centre of Sapa is the best place to stay in town. It has the best views and is the most beautifully decorated place I have ever seen. The hotel is absolutely opulent, without a ridiculous price tag to match. Even if you don't stay here, check out the 10th-floor restaurant and bar for sunset drinks for the best views in Sapa!
Check the latest prices on Booking.Com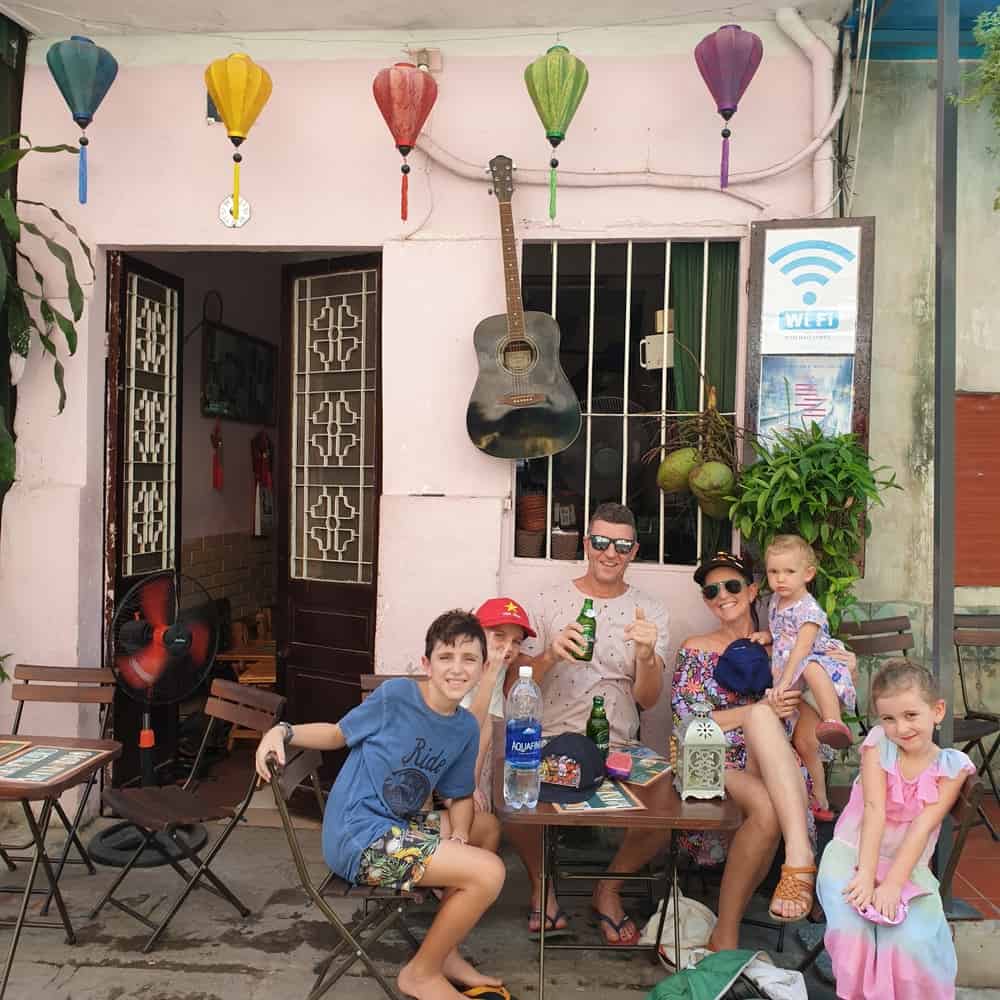 Day 7 of Your Vietnam Itinerary 1 Week – Return to Hanoi
On the last day of your itinerary, you need to return to Hanoi to do a spot of souvenir shopping before your departure home. Don't forget to book your airport transfer! We use Klook for this, they are the Asia Airport Transfer Specialists. They are cheaper than the rest and have been fully reliable on our 9 month trip around SE Asia (with 4 kids).