If you are planning your holiday to the beautiful and often visited tourist destination of Thailand, you may well be wondering a few things. Especially if this is your first trip! The money of Thailand is called the Thai Baht or THB and I will let you know about the easiest way to find your Baht while in this exotic country.
How Much Money do You Need in Thailand?
Things in Thailand are much cheaper than you are probably used to in the western world. That is what makes it such a desirable holiday destination. The value for money you get in Thailand is absolutely astounding! Here are some of the prices you can expect to pay for common things in Thailand:
Beer from a restaurant – 100 THB
Small beer from a 7-Eleven – 40 THB
Toasted sandwich at a convenience store – 40 THB
Curry at a restaurant – 120 THB
Meal from a street food vendor – 40 THB
Bed in a backpackers dorm – 200 THB
Double room in a 3-star hotel – 250 THB
Family room in a 3-star hotel – 2000 THB
Flight from Bangkok to Chiang Mai – 620 THB
Rental car – 530 THB per day
Motorbike rental – 250 THB per day
Taxi ride across town – 120 THB
Tuk-tuk ride across town – 200 THB
T-shirt from a market stall – 100 THB
Visiting Kidzania – 550 THB
Elephant Sanctuary – 1100 THB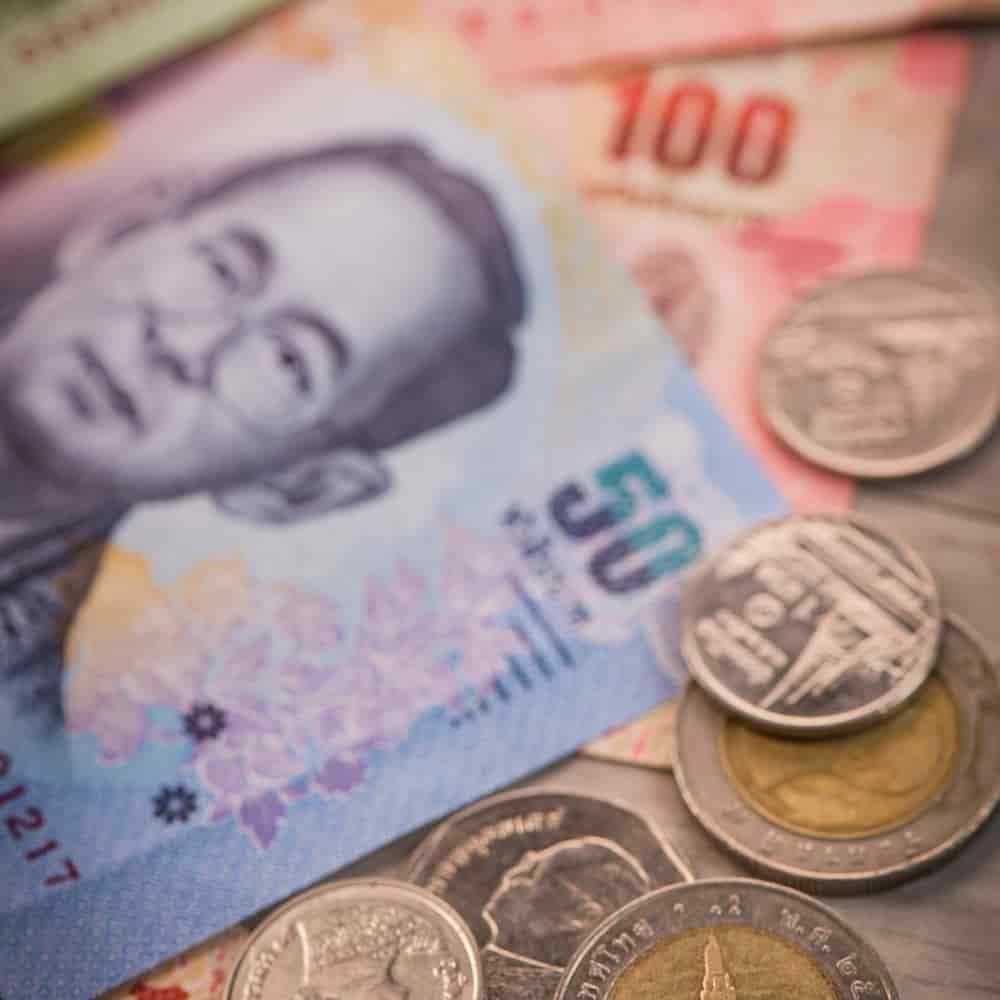 Read This Guide: Visiting Chatuchak Weekend Markets Bangkok
The current exchange rate is around 21 THB per $1 AUD or 30 THB per $1 USD. Check xe.com for the latest rates.
The Money of Thailand
Cash is king in Thailand. The money of Thailand is easiest to handle if you have plenty of small notes on you. ATMs distribute 1000 Baht notes which smaller vendors may turn their noses up at. So after getting your cash out of a machine, it is wise to break big notes at a larger restaurant, or convenience store. Baht comes in denominations of:
Notes:
Coins:
The 100 and 20 Baht notes and the 10 Baht coin will be your best friends in Thailand, with all transactions and negotiations made simpler when you have the correct change.
Read This Next: Driving in Thailand
Spending Money in Thailand
Spending the money of Thailand is super easy while you are on holiday! Be sure to visit:
Khao San Road
Kidzania (a must for kids under 12)
MBK Centre – Bangkok's Biggest Mall
Pantip Plaza – The place to go for electronics
Siam Paragon – Upmarket shopping and attractions
ATMs in Thailand
ATMs are everywhere in Thailand. There are purple ones, yellow, orange and green. They all accept Visa and Mastercard which are the best cards to travel with. The main issue with the ATMs here though is that they charge you 220 THB each time you withdraw cash, on top of your bank's usual international transaction fee.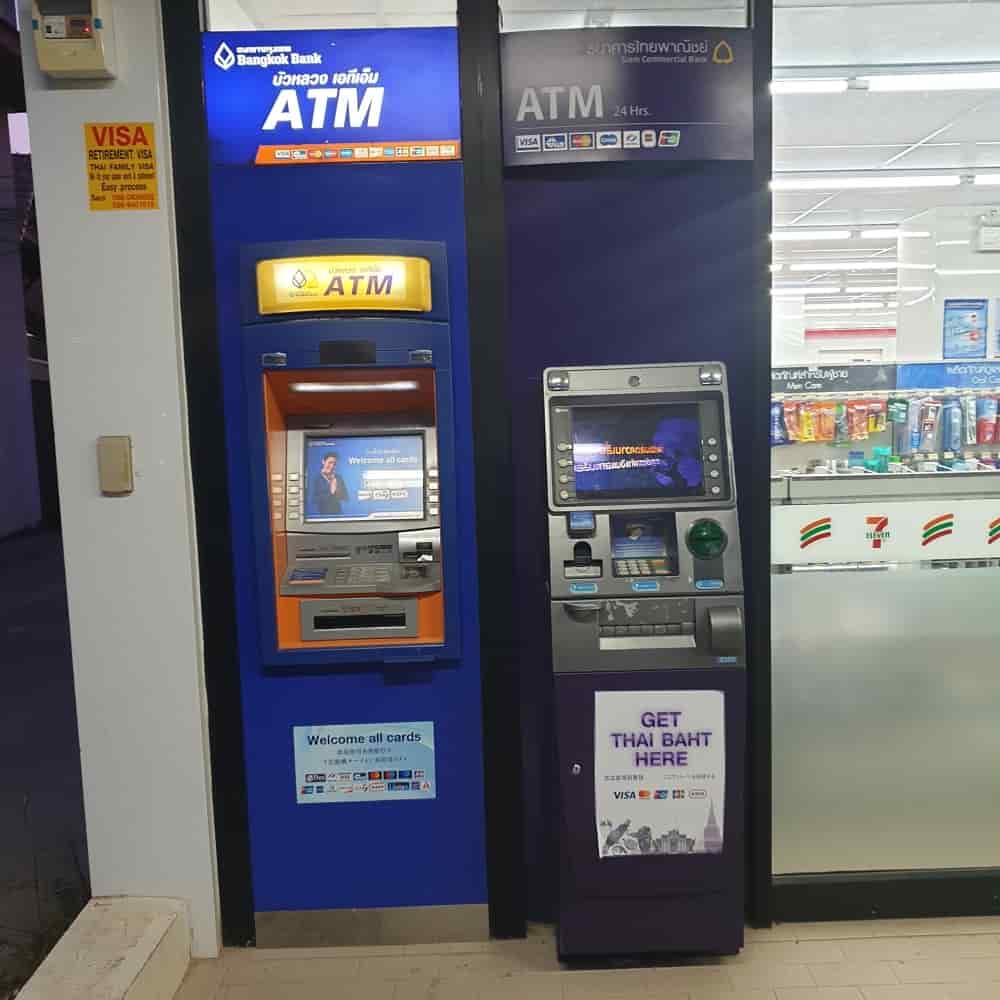 This means you want to withdraw larger amounts, fewer times to save on fees. Or you have to find a bank card that refunds these crazy ATM fees. We use ING for this, they have an online account with no international withdrawal fees which is just perfect.
ATMs distribute 1000 Baht notes and 10,000 THB to 20,000 THB is usually the maximum withdrawal. It is possible to go straight into a bank branch and get your money changed into smaller denominations.
Money Exchange Thailand
Getting your dollars exchanged in Thailand is pretty straightforward, although you are not getting the best rate compared to withdrawing straight from your bank account. There are exchange tellers in the airport arrivals hall, and in popular tourist areas, or in larger hotel lobbies. They are fee-free, you just need to show your passport.
How to Keep Your Money Safe in Thailand
If you have fistfuls of cash, it is advisable not to wave it around.
Wearing your money under your clothing can be a solution for some, or keeping your cash inside a theft-proof bag which is worn close to your body. Passports are supposed to be carried on the person at all times in Thailand, in case you ever get stopped by the authorities by whatever reason, so keep some cash with your passport too.
The reality is that petty theft is rare luckily, but it is still wise to be vigilant.
Paying with a credit card at hotels and restaurants is often possible at larger establishments, however, you will probably be charged a 1.5 – 3% fee for this on top of your usual international charges.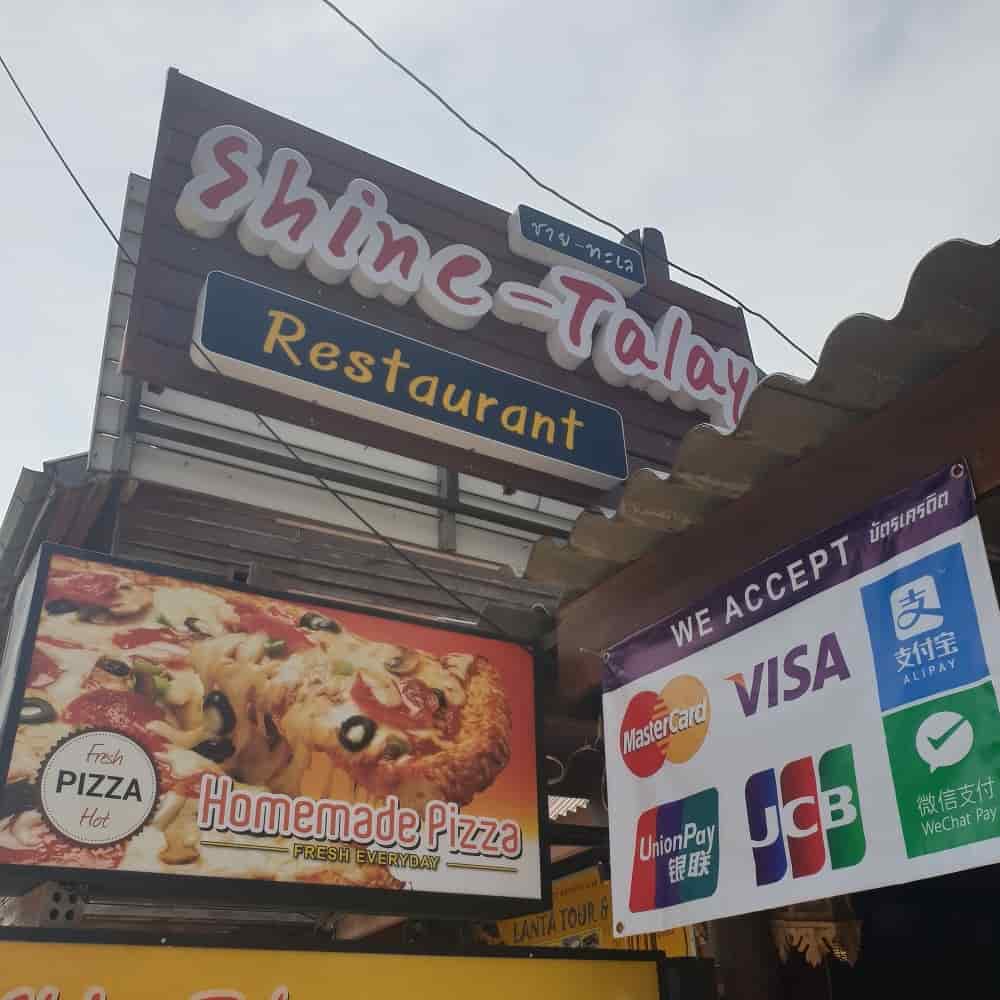 Rules for Money Safety
Have more than one bank card in different names and with different banks. Often one card will not work for no apparent reason, so you have to try another
Make sure we have some backup money in a different currency eg. USD
Often ATMs simply run out of money. This is especially true in rural towns and islands. Try to be prepared for this, and keep trying smaller amounts until you can get some cash out.
If the ATM sucks in your card, try switching the machine off and on at the powerpoint. It may just spit your card out. No guarantee, but it has worked in the past.
Don't keep all your cash in one spot. In a couple, split your money between both parties, and leave a stash in your luggage somewhere too.
Plan ahead so you don't find yourself caught out and unable to pay for goods or services already received.
Familiarise yourself with the different money so you know the green is 20, the pink is 100 and purple is 500. Don't accidentally give way too much or you could get ripped off with the incorrect change.
The Money of Thailand Will Get You Far
Visiting Thailand is a wonderfully rewarding holiday with your family. From Bangkok, to the Islands and up to the mountains and temples of Chiang Mai, check out our best 10-day itinerary here.
Liked this article? To show your support, go and follow Gadsventure family travels on Facebook or Instagram to keep up to date with our exciting trip around southeast Asia, where we find you the best, cheapest and easiest ways to get around each country. Currently in: Hanoi, Vietnam.