Want to do some shopping while in Bangkok? Then get yourself to the MBK Mall Bangkok on your next holiday.
The MBK Mall Bangkok is the most legendary mall in Thailand and is hugely popular with foreign tourists and locals alike.
The MBK Center management team reports that over 100,000 Thai and foreign visitors visit MBK Mall Bangkok every day.
Why is so busy? Read on to find out more about the famous MBK Mall.
MBK Mall Bangkok History
MBK Mall was opened in 1985 and was the largest shopping center in Asia. The number one spot is now the New South China Mall in Dongguan, China that was built in 2005.
MBK was named after the parents of the developers Sirichai Bulakul and Boonkrong whos statues are on the first floor of the shopping center.
Location of the MBK Mall Bangkok
The MBK center is located in the Bangkok district of Pathum Wan. The mall is on the corner of Rama I Road and Phaya Thai Road.
See Map for location and Directions to MBK mall from Khao San Road.
MBK Mall is near Siam Square and can be reached from the second floor via a pedestrian bridge that is over Phaya Thai Road.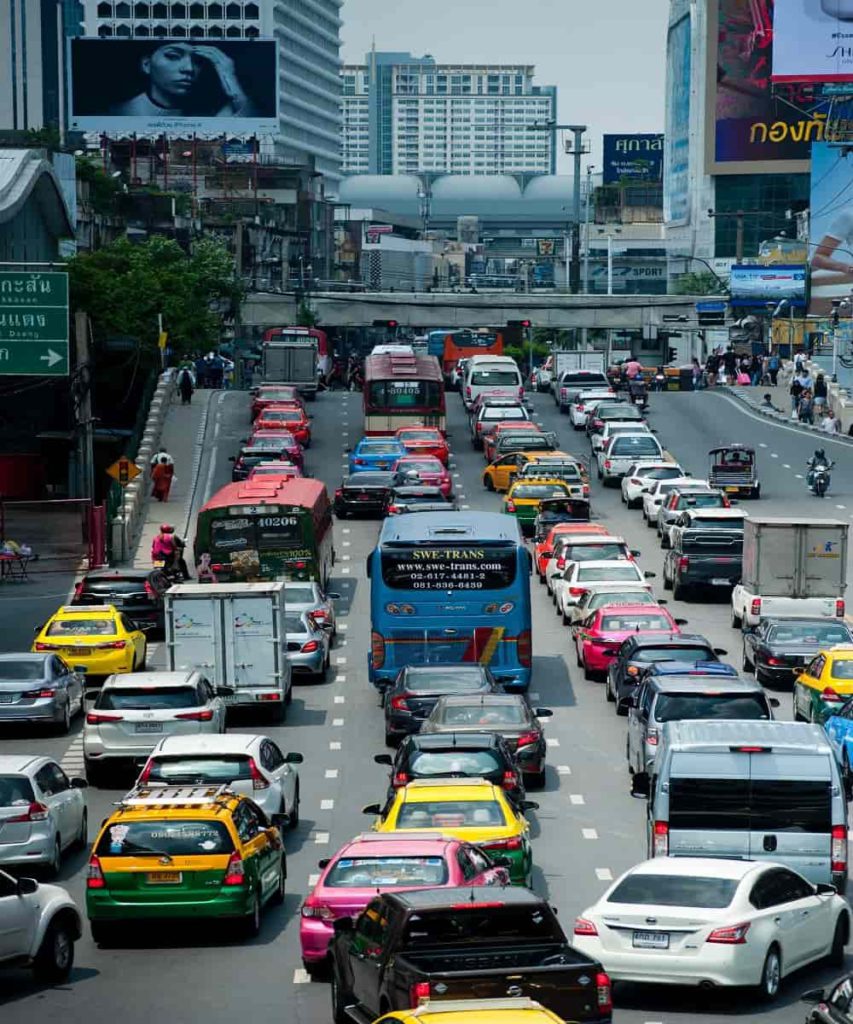 Transportation to the MBK Mall
Depending on where you stay in Bangkok will determine the type of transportation you will take.
Here are the different transport options you can take to get to the mall:
Tuk-Tuk, probably the most famous of transport options in Bangkok.
Taxi, try to get the meter turned on, but they are reluctant.
Grab taxi, a cheap option, just download the App here.
Local bus, the slowest but cheapest option
BTS Skytrain, (The Bangkok Mass Transit System) Not always available from your accommodation or area.
Where to Stay in Bangkok and Visit MBK
Hotels here are a little more upmarket compared with areas like Khao San Road, but these hotels are conveniently located nearby MBK.
Here you will find hotels such as the Waldorf-Astoria, the Grand Hyatt and the Novotel. And none of these caters to larger families without having to get 2 rooms.
Benviar Tonson Residence, Marriott Executive Apartments, and Centre Point Chidlom all offer a 3-bedroom apartment for around $500 AUD per night, which would be awesome for a short stay.
The MBK Mall Bangkok Layout
MBK stands at 8 stories high and consists of around 2,300 shops on 8 different levels.
Shops include restaurants, department stores, service outlets and retail businesses. MBK also includes the 4 story Tokyu department store. Visit this link for the full directory of the MBK Mall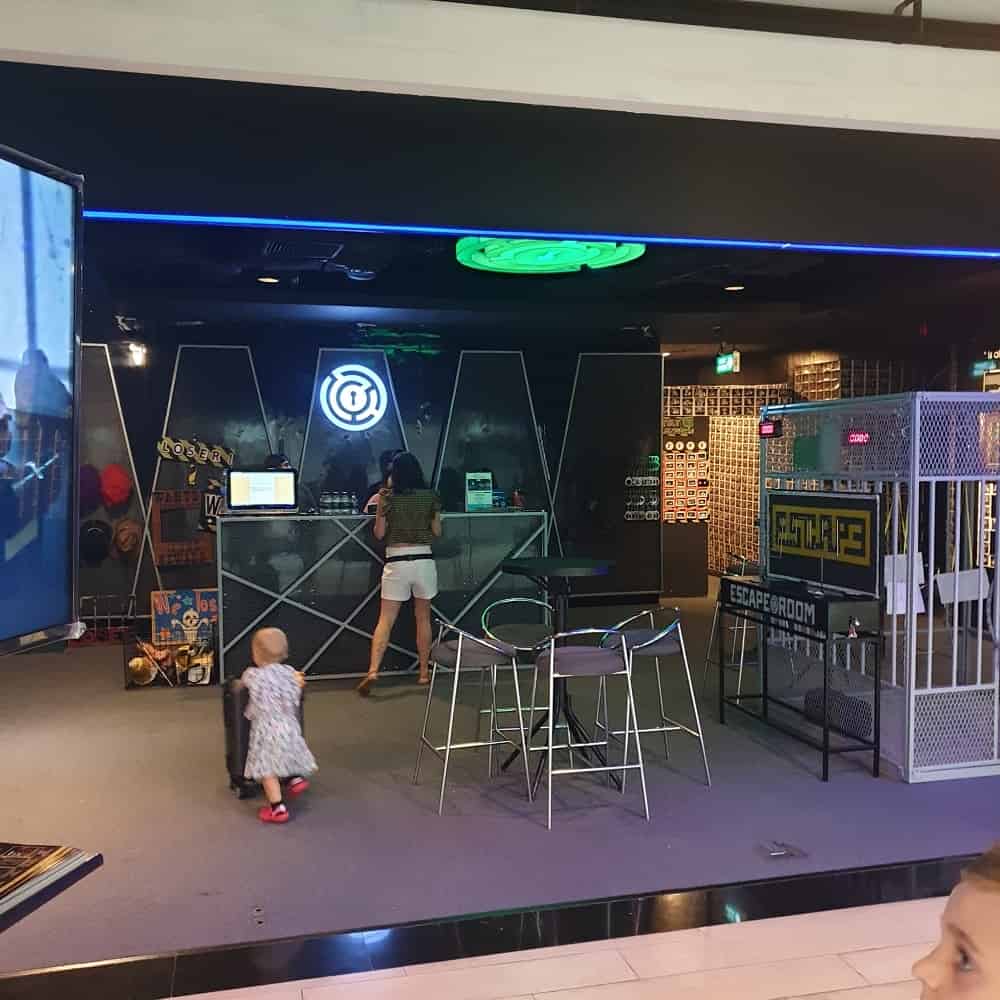 Here is a guide to each floor in MBK Mall:
Floor 1
As you enter the shopping complex you will be baffled on where to start your shopping journey. Starting on floor 1 expect to find a friendly atmosphere and a variety of leading brands and small shops.
Floor 2
Take the lift or escalator up to each floor to find the latest in fashion stores. Here you will find all your famous trendy brands and Thai local shops.
If you love fashion hit these floors first.
Floor 3
Floor 3 consists of the same trendy fashion shops as floor 2 so explore and find those hidden gems. Remember, don't just take the first price that is thrown at you, bargain hard and you will be amazed by what you can get.
Floor 4
This is the floor for you hi-tech buffs, shop for the most advanced hi-tech products that are all under the name MOBILE MANIA. Also, you can find various electrical appliances on this particular floor.
Floor 5
This is known as the Outlet in Town Zone, which is a zone consisting of special prices. Also on this floor is the Camera Master Zone and digital camera center.
Here you will find all of the modern high technology for all your photography needs at excellent prices.
Floor 6
This floor is for all you food lovers, food from all around the world can be bought here including many western-style restaurants. Other shops on this floor consist of Thai handicrafts and souvenirs that are perfect to take home.
Floor 7 and 8
This floor is the entertainment floor, bring your kids up here to show them a good time. World-Class Cinema's, Escape Rooms, Video arcades, New Dimension Bowling, and Karaoke.
This floor is a must for anyone that likes to have a good time while shopping.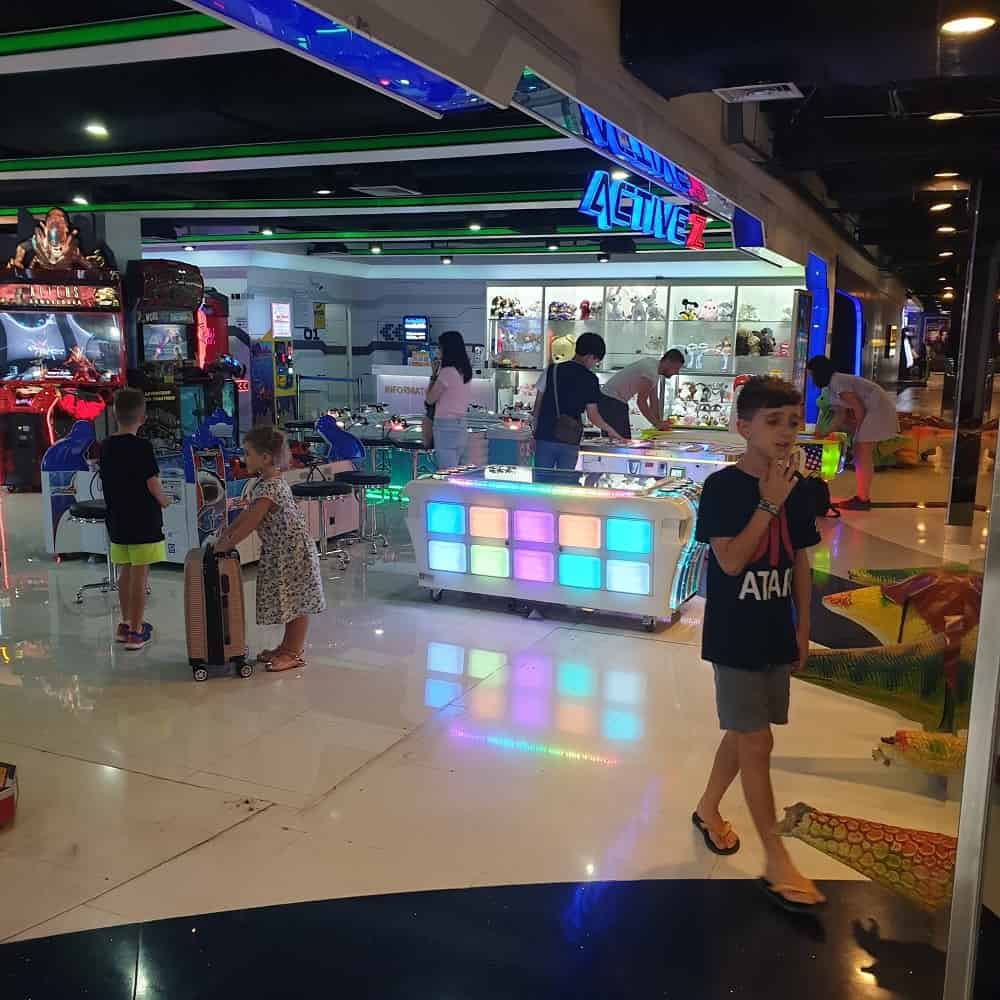 MBK Mall Bangkok is the Best
The award-winning shopping complex has a goal of creating a fun, exciting shopping experience for all who visit.
You will need the entire day to explore the whole entire MBK shopping mall, so be prepared to shop till you drop.
MBK Center Important Information
Open Times
Open Daily 10:00 am to 10:00 pm
Address
444 8th Floor, MBK Center Phayathai Road, Pathumwan Bangkok 10330
Contact MBK Center
Contact the MBK Call Center on 1285 or via email at marketing@mbk-center.co.th
See you there! Make sure you put this on your to-do list while visiting Thailand.
This is on our list of best things to do in Bangkok Thailand with Kids